Simulation games are widespread among millions of players cause of their ability to plunge into another reality. This is quite a wide genre, which includes various categories. You can get into absolutely any atmosphere that meets your wishes.
In this review, we want to draw your attention to options with a scientifically accurate game-play, great visuals, and other awesome characteristics. Try one or more of these best evolution simulator games for Android & iOS.
They have already gathered their fan base thanks to their amazing features. So you can safely join other players and plunge into a new virtual world.
Expand your ability to change the world with these best God simulator games.
Cell to Singularity: Evolution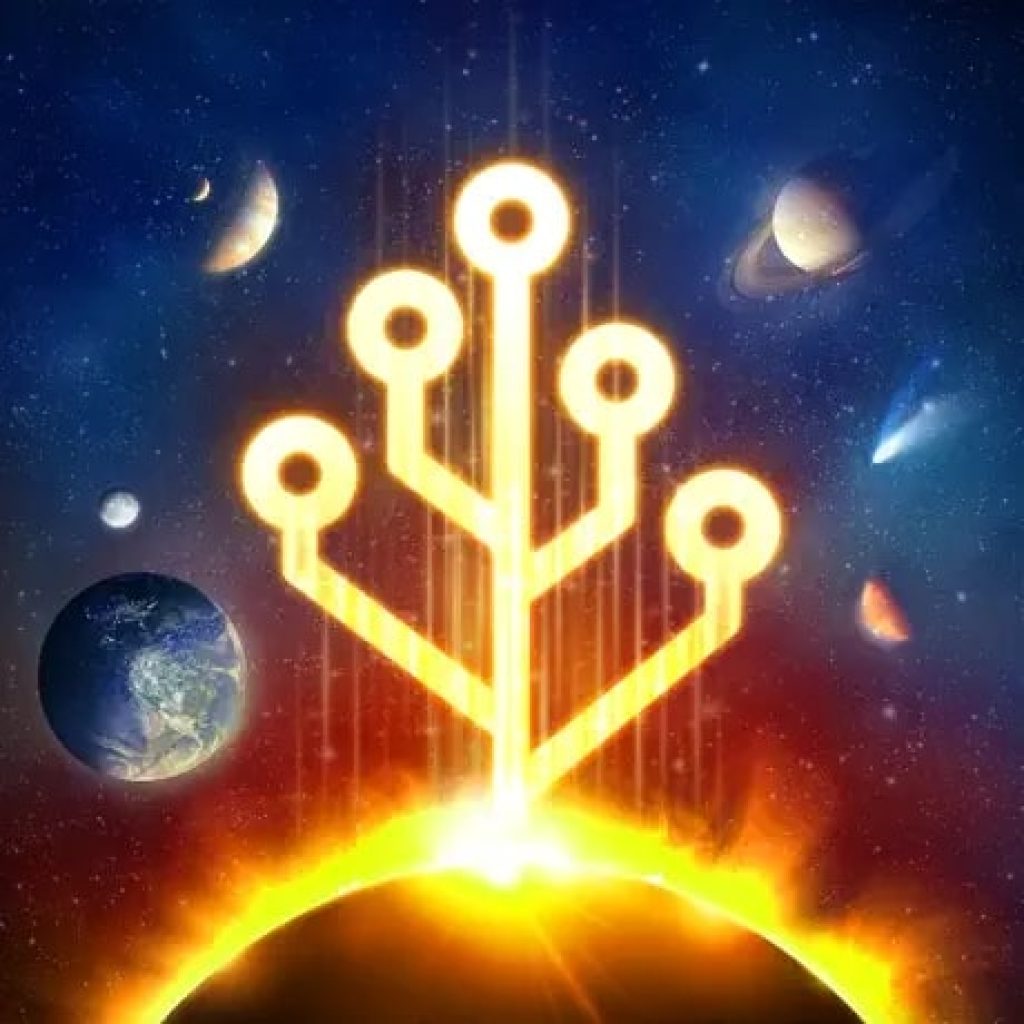 Cell to Singularity: Evolution is an indie game about the evolution of all life on our planet. Once upon a time, the earth was uninhabited, without any living creatures, but 4.5 billion years ago the first, most primitive life originated.
In this game, you will control evolution, distribute it, and develop your favorite branches. Mastering this product is simple, the control is primitive, and everything will be clear almost immediately.
The plot is quite informative, so you will definitely learn something new about evolution. Yet you won't be able to evolve just like that, you'll need the local currency – entropy.
With it, you will be able to level up the animals and creatures and evolutionary branches, and there are a lot of them here. Also, the game will please you with laconic and pleasant 3D graphics.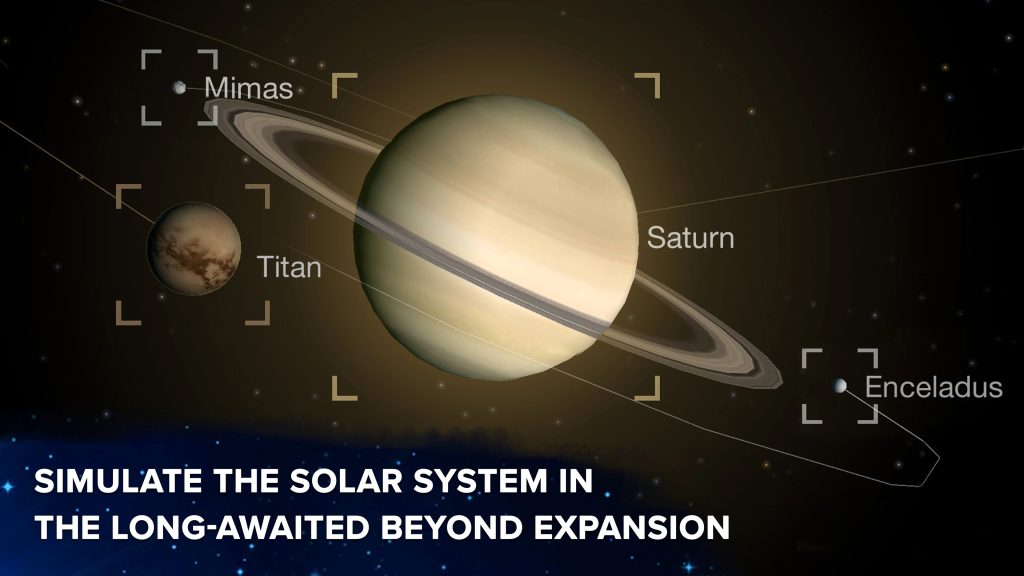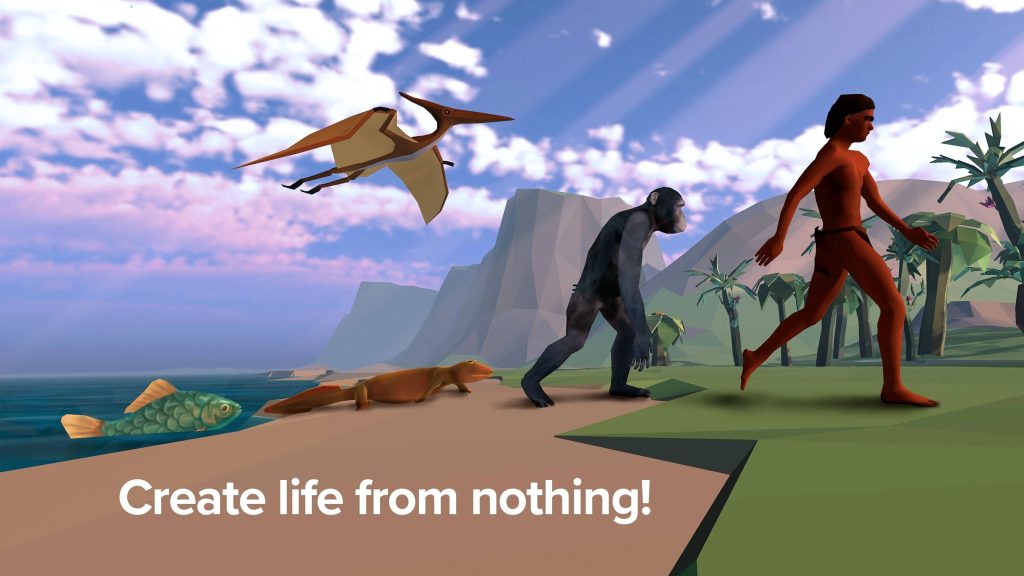 This game has been released quite recently, but it has already been downloaded more than ten million times. There are about two hundred thousand positive reviews, which proves the high quality of this game.


You may also like: 21 Best Idle Games for Android & iOS
Bionix: Spore Evolution Sim 3D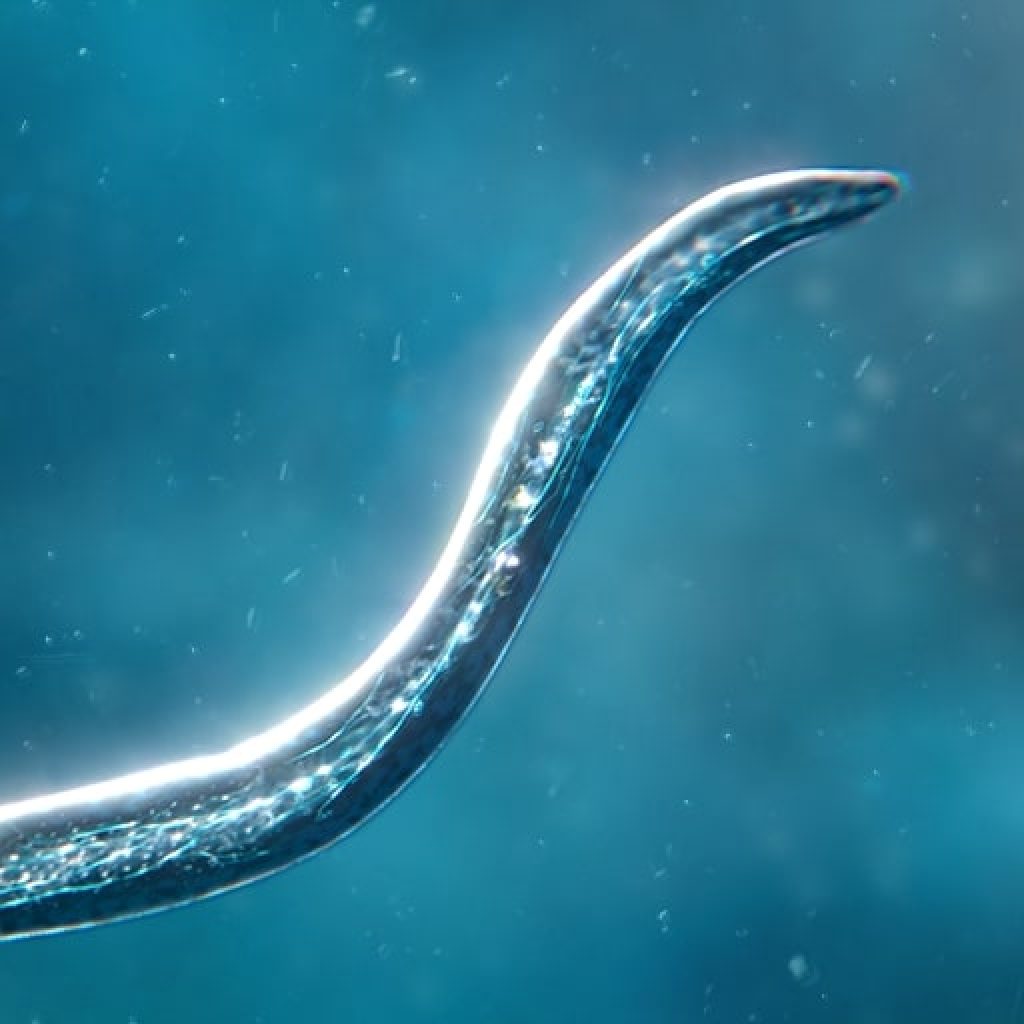 Bionix is a unique evolutionary game where you'll have to dive in and start from a small bacterium to a large and powerful creature.
But don't think it will be easy, because you will have to defend yourself against other organisms just like you and fight full-scale battles.
This game simulates the real underwater life of many microorganisms, such as ciliates, bacteria, and others.
The generation of worlds here is absolutely unpredictable, so there are a lot of variants of the world. The game has familiar mechanics and systems, that surely won't leave any gamer aside.
The game also works with joysticks from popular companies. The huge open world guarantees a natural habitat and an autonomous system. It has nice graphics that are not overpowered by bright colors.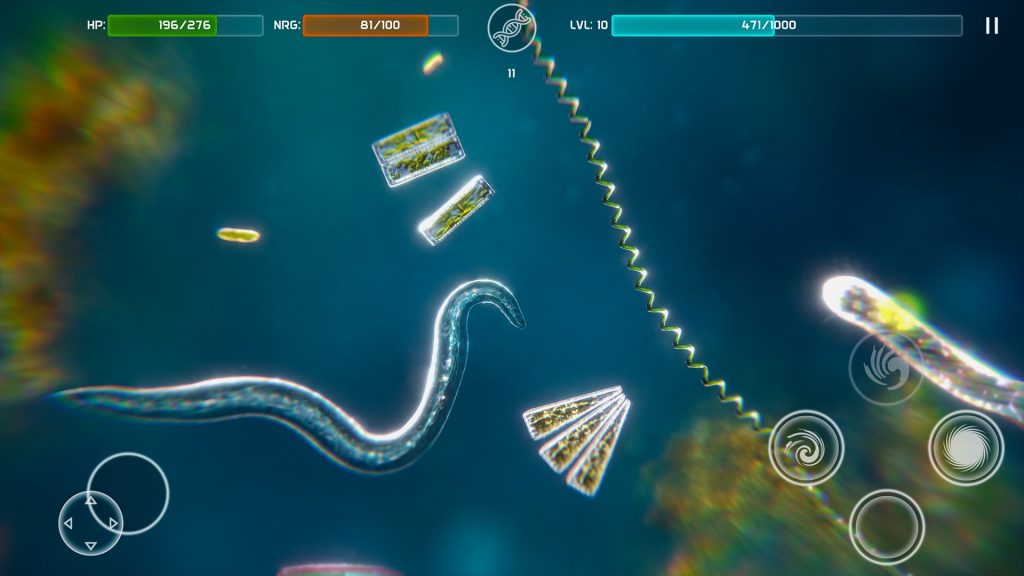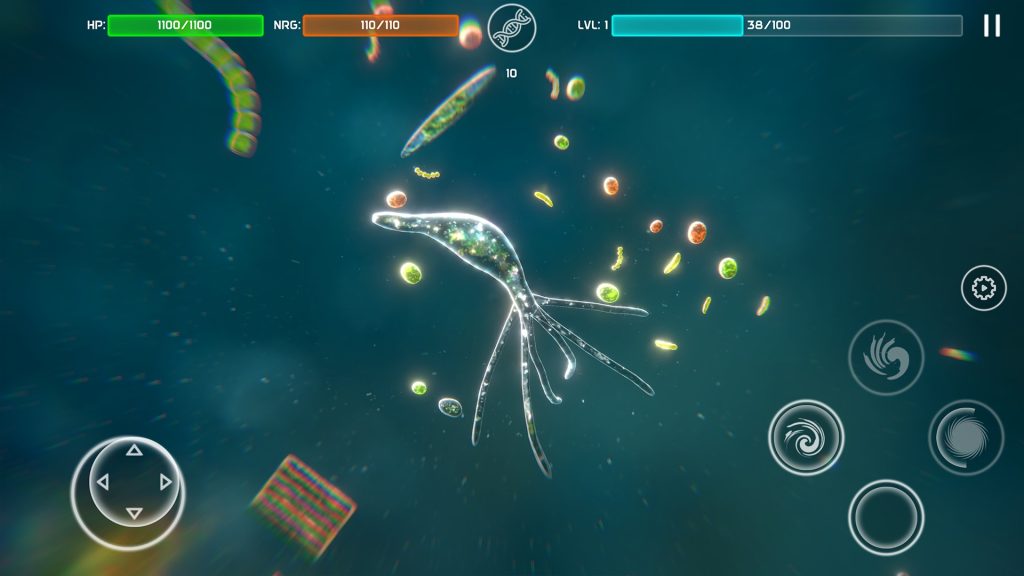 Bionix was released recently, but it has already appealed to many gamers, as shown by the huge number of positive reviews and evaluations.

Hyper Evolution
The plot of Hyper Evolution is basic – you have to climb up the food chain by eating smaller organisms and animals. Start the game as a small fetus, and work your way up until you become the most powerful and influential fish.
The action of the game takes place in the ocean, you need to go through entire epochs of evolution, observing other living creatures at the same time.
The game is sure to please everyone because it is the easiest to learn, the interface is clear and easy, and there are no problems with it. But beware, because you too can become someone's dinner.
You'll have to fight a lot for your existence. The food chain here is as simple as possible – eat everyone who is smaller than you, so you don't have to puzzle over how to act in a certain situation.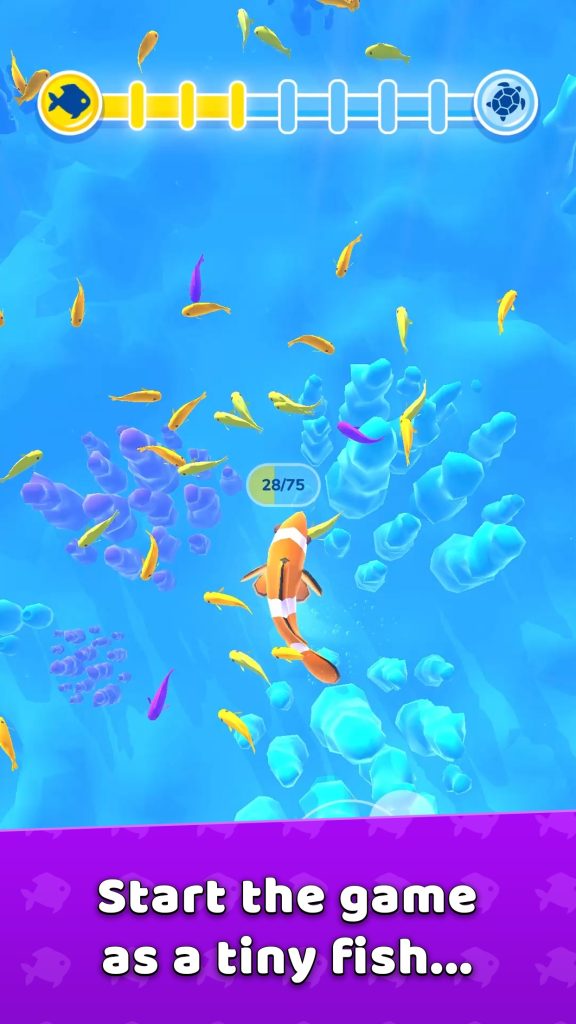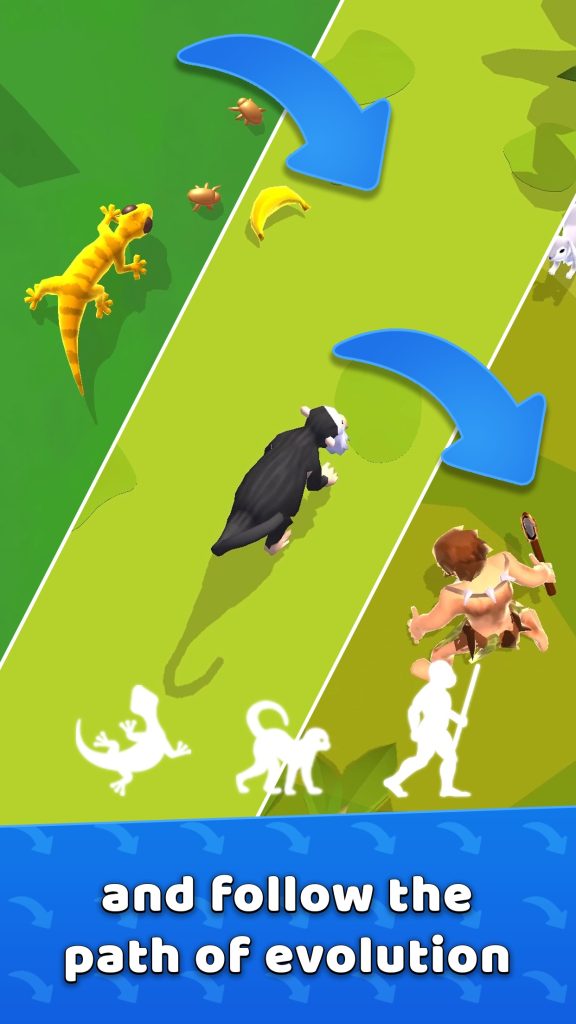 Casual and quiet laconic graphics will let you enjoy the coolest gameplay. The game has a lot of positive reviews, which guarantees your largest enjoyment from its passing.


Species Evolution Simulator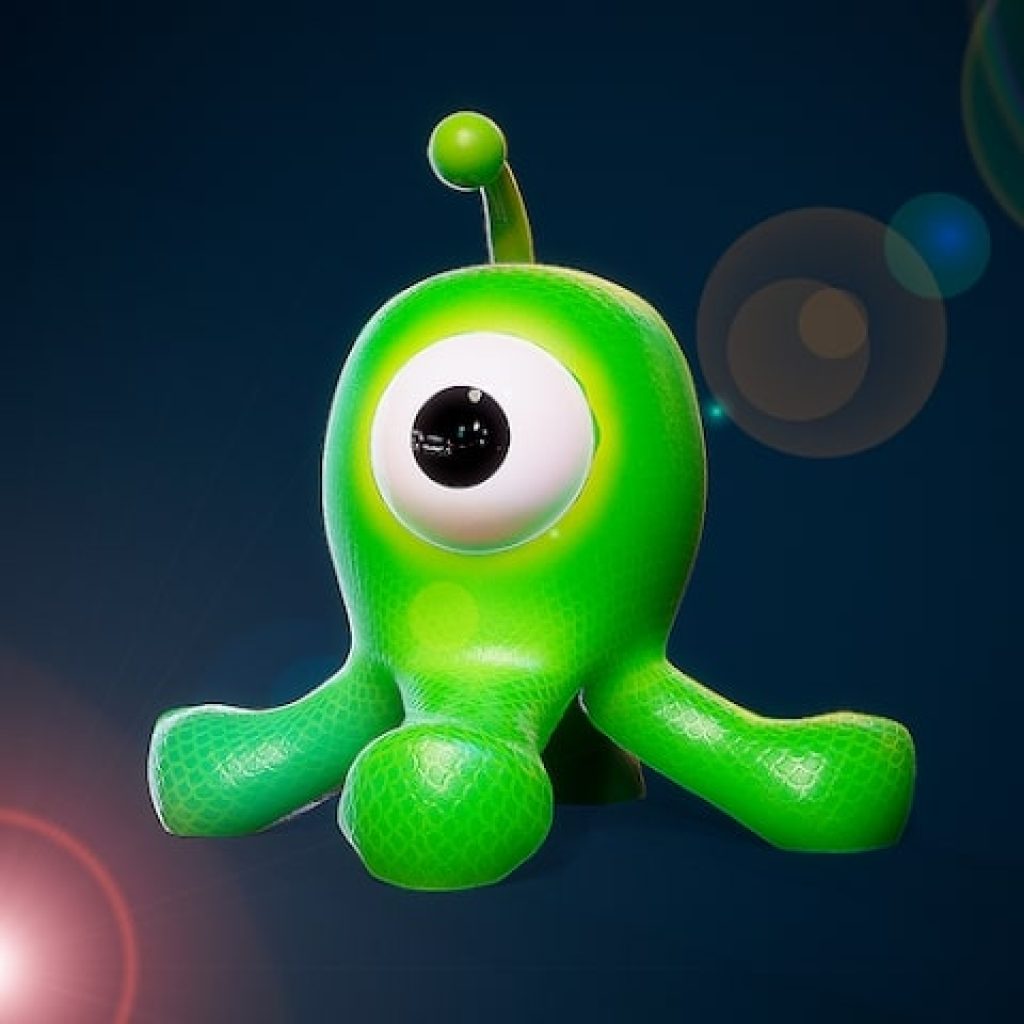 Species Evolution Simulator is an interesting game where you control two main species. It was recently released on mobile devices, but many users from all over the world have already liked it.
Here you have to choose one of the sides and develop it. The possible choices are predators and herbivores. They are constantly opposing each other, so you must develop the chosen species so that it wins.
You can choose to side with the predators, and make them fast and elusive so that they can easily dispose of the weak herbivores. Or you can choose to side with the herbivores, and make them strong so that they leave no chance for the predators.
The evolution of species is in your hands, so only you decide their fate. You can improve speed, sensitivity, size, and energy. You should decide which is more important now.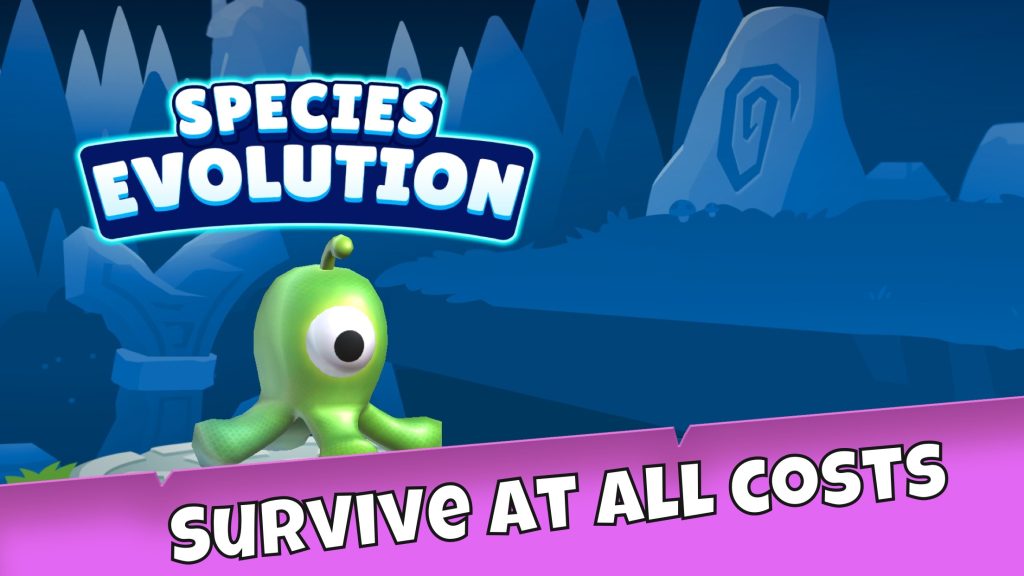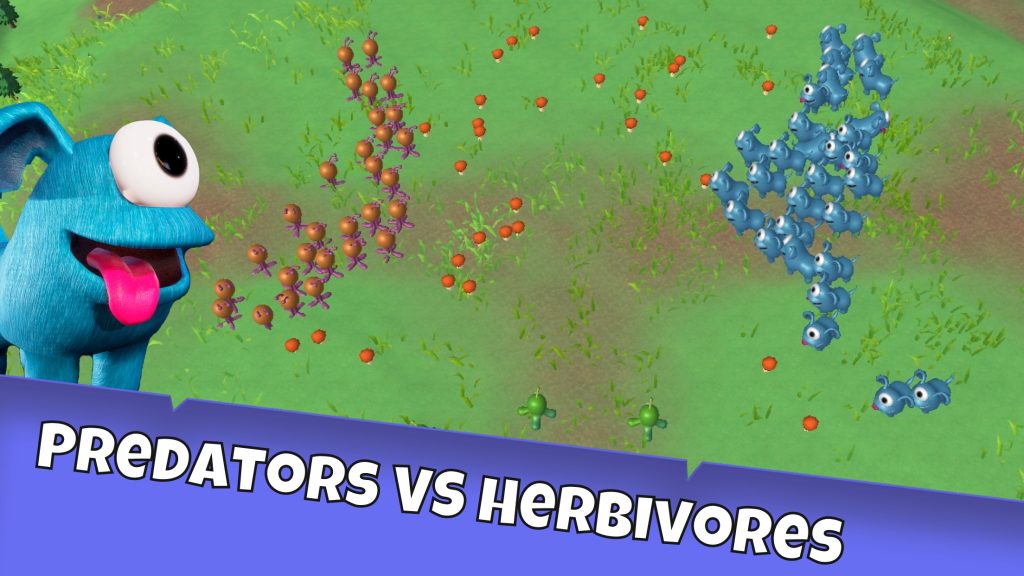 Develop creatures so that they can survive in a hostile environment, relying solely on their AI. If you get bored with survival mode, turn on sandbox one, where the rules are simpler and the game is a lot easier.

Hybrid Animals Spore Evolution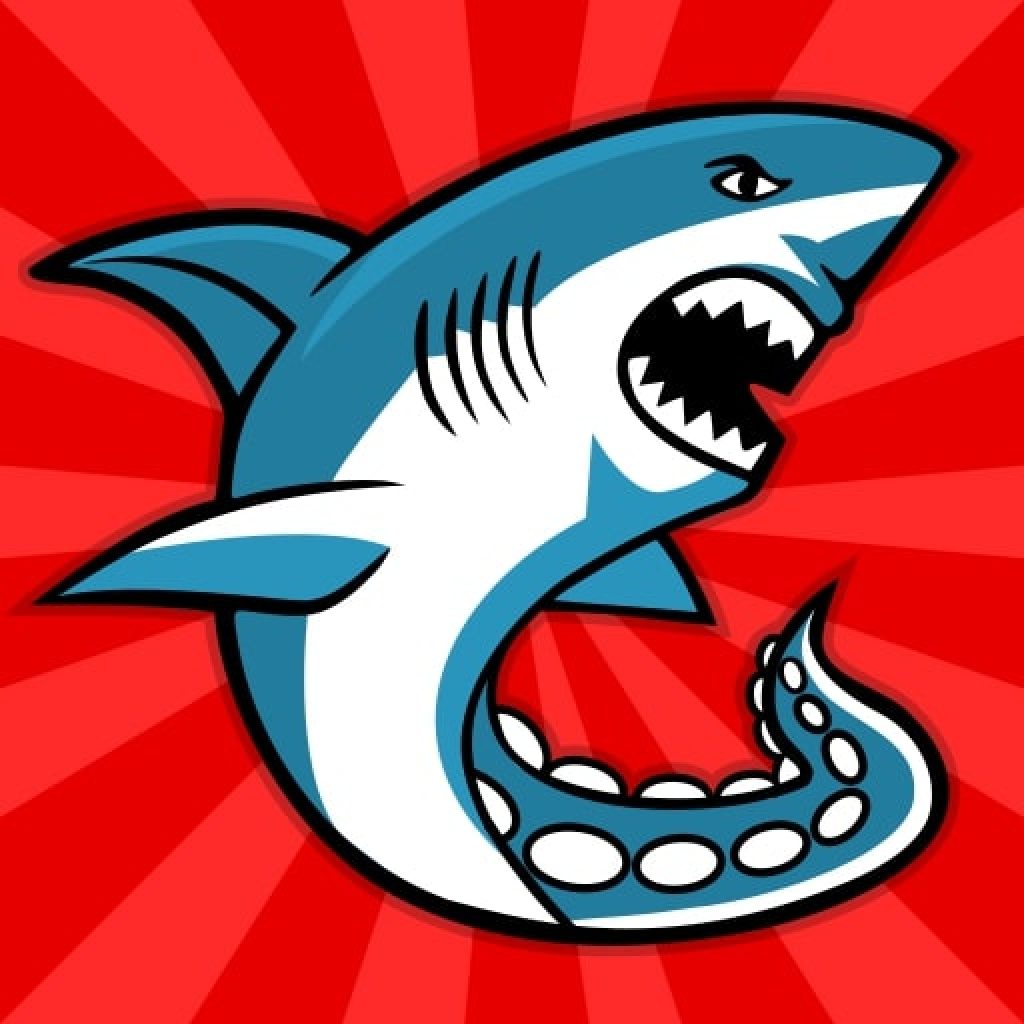 Hybrid Animals Spore Evolution is a new and unique game about the biology of our planet. This game features the classic "Feed and Grow" storyline to transform into other creatures.
You will start the storyline as a small single-celled mutant creature, your main goal is to get bigger, and follow one of the mutation trees.
At first, you will devour creatures like yourself, but then, as you get bigger, you can eat tastier and larger mutant animals. You'll need mass to evolve, which is exactly what you get from eating other creatures.
You can also become a hybrid creature to eat more and more different organisms. If you get bored with land, you can evolve into a sea creature and conquer the seas and oceans.
Furthermore, you can evolve into a human to be king of the earth. The size of the ancient evolution is also astonishing: they are different, large, and interesting to explore.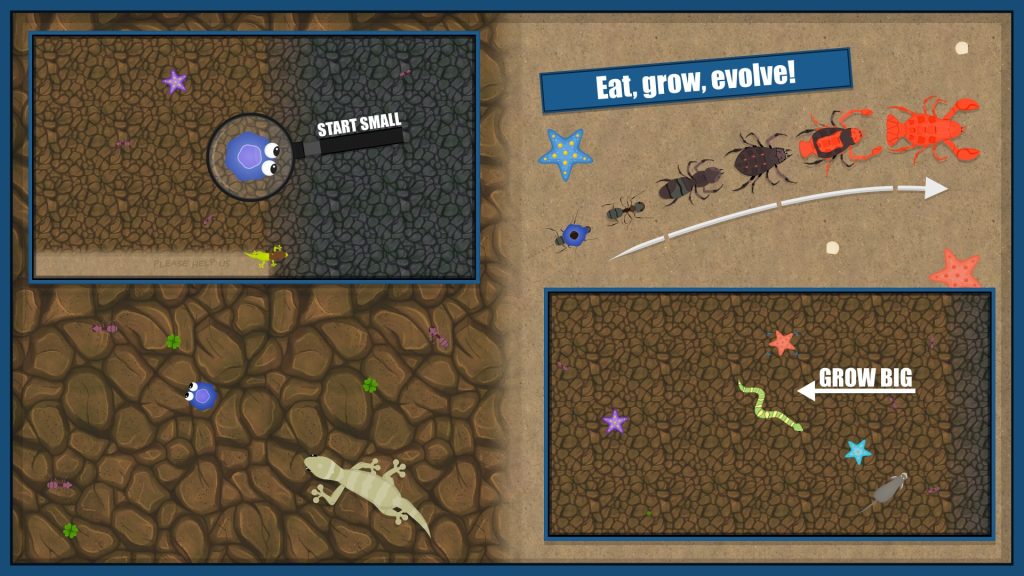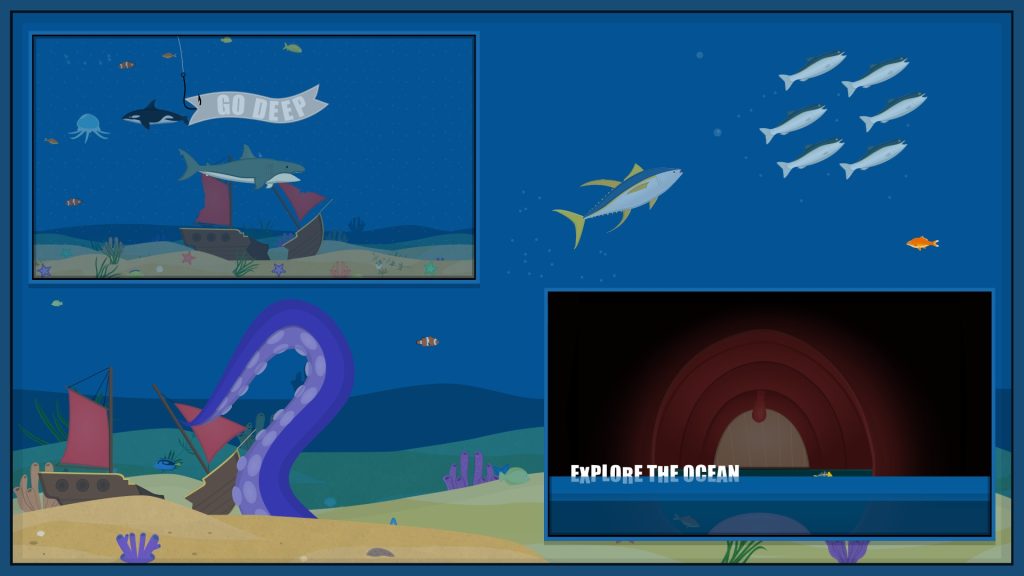 You can evolve into whomever you want, as long as you have the necessary resources.

Cell Lab: Evolution Sandbox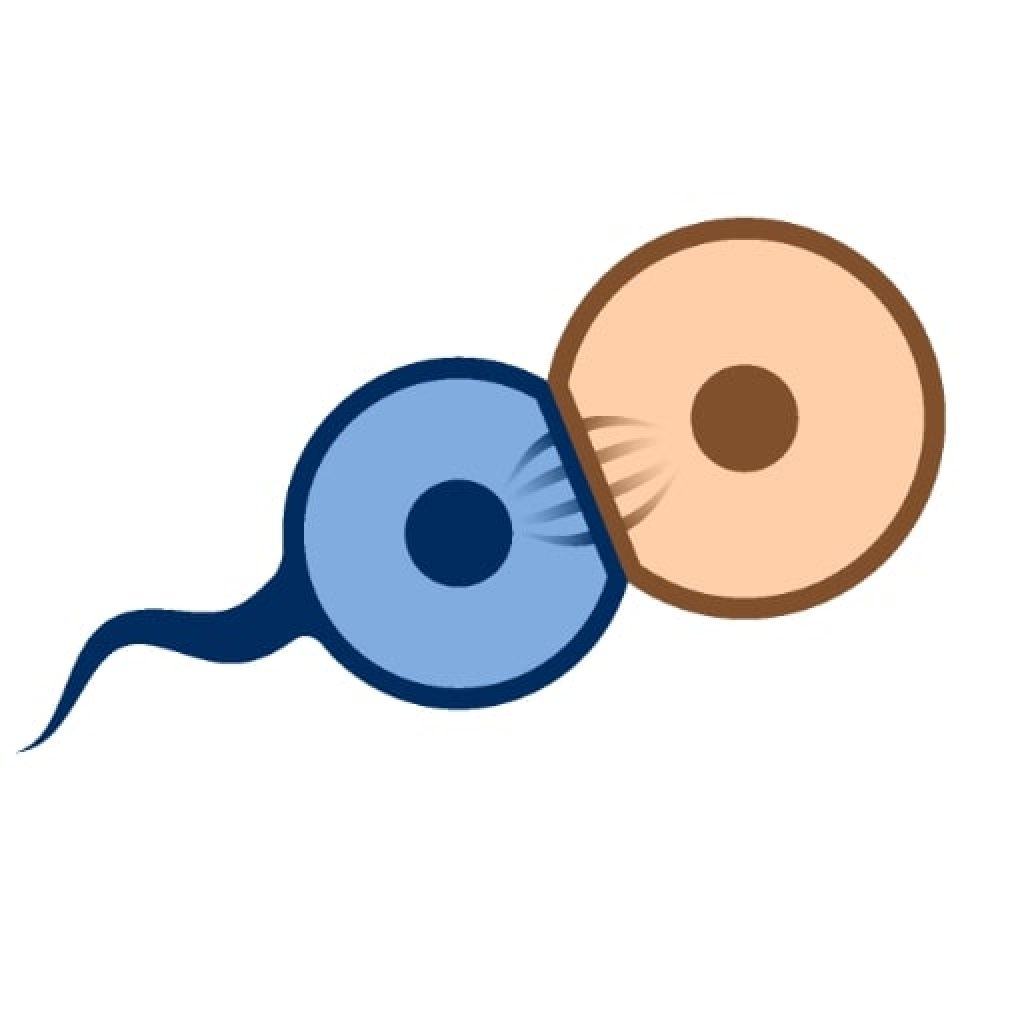 Cell Lab is a puzzle game about evolution on our planet. A word of warning: this is a complex game, you need to think, understand, and, based on your thoughts, build the necessary plan of action.
The game's plot is clear – you have 45 levels with different habitats, and for each one, you need to create an organism that could survive in it.
At first take, the task seems to be simple, but the game takes the most realistic and truthful mechanics from nature. So first you will need to figure out the code of cell behavior, and then to build the organism.
Don't get frustrated, because the game will give you a guide to better understand the codes, and easier to solve the puzzles. If you get tired of working with your brain, there is another model for you.
Its essence is that you can choose the environment and populate it with chosen creatures. See how they will behave, whether they will die or multiply.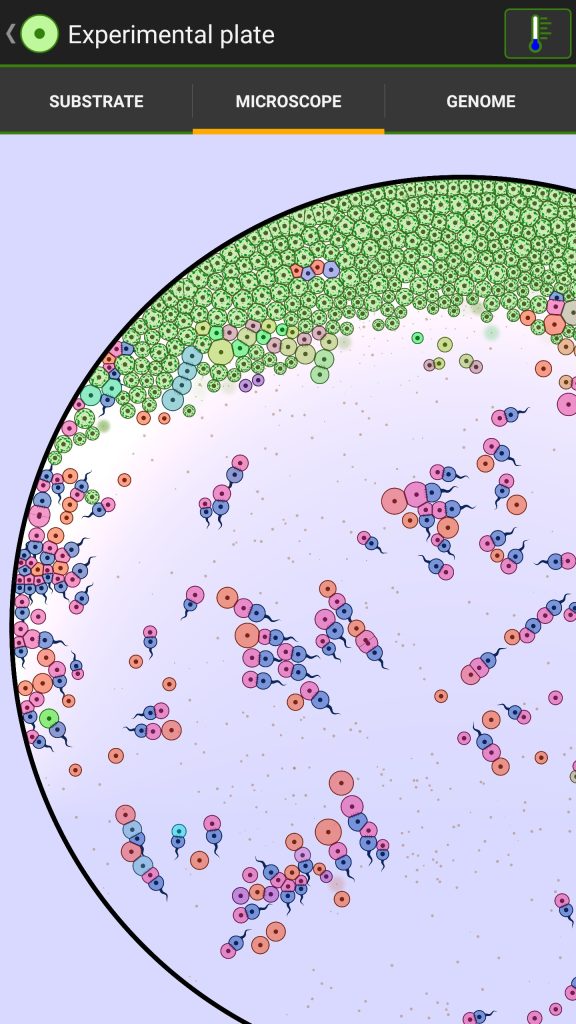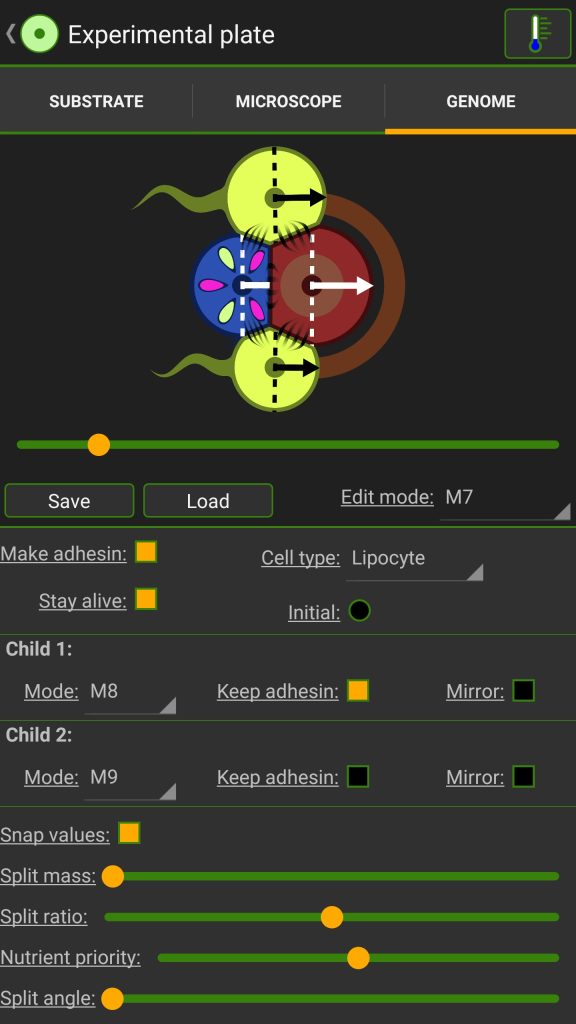 As previously mentioned, there are over 45 levels in the game. With each level, the difficulty of the game will only increase, so you are sure to be addicted for a long time.

Swarm Simulator: Evolution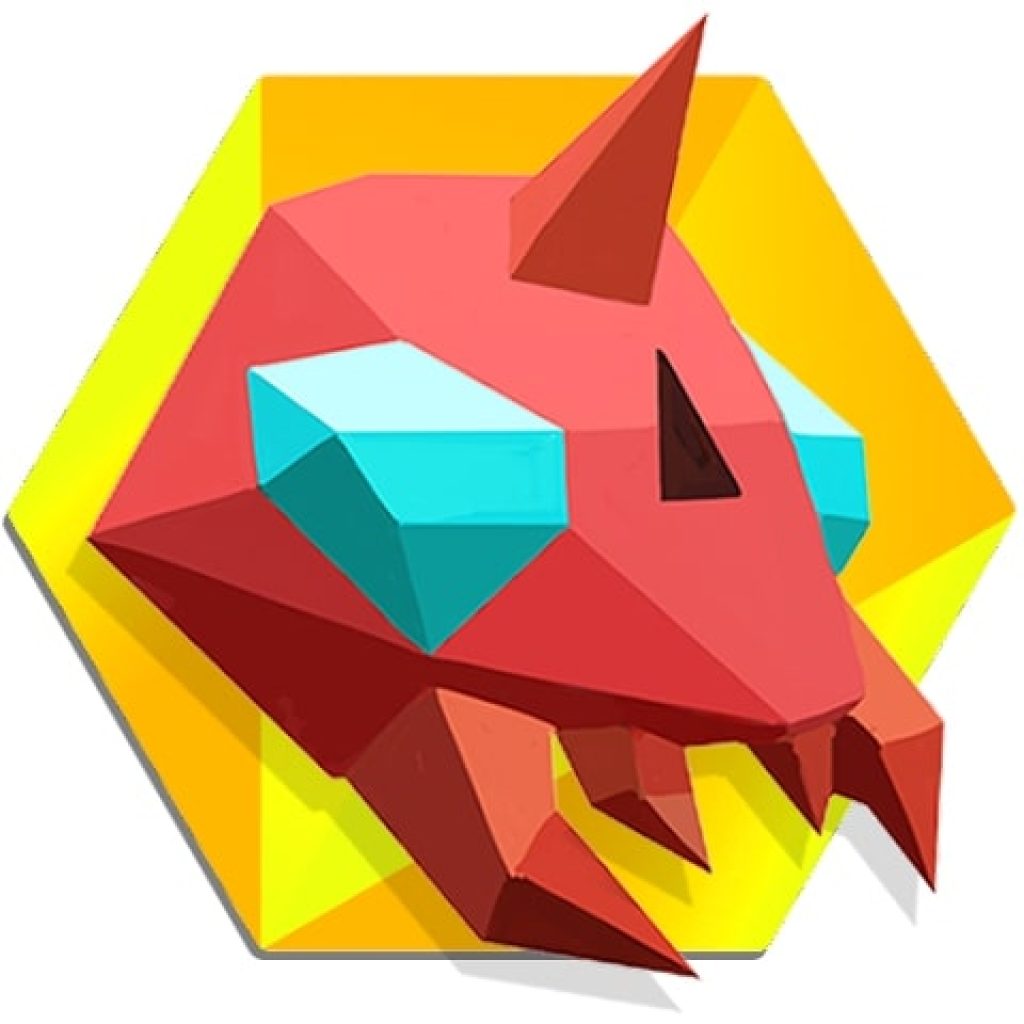 In Swarm Simulator you will become a humble little ant, without any power, and your task is to achieve greatness and develop your swarm.
At first, this will not be easy, but you will have to show what you can do. This game has an autonomous pumping and auto clicker, so you do not have to sit and play it for a long time.
You can take breaks for a few hours, and your ant colony will develop without you. Also, this game obviously boasts simple controls, a laconic interface, and minimalistic graphics.
It will definitely help you to kill time, or just dive into full-fledged gameplay. Don't think you can achieve everything peacefully, cause you'll have to attack bugs.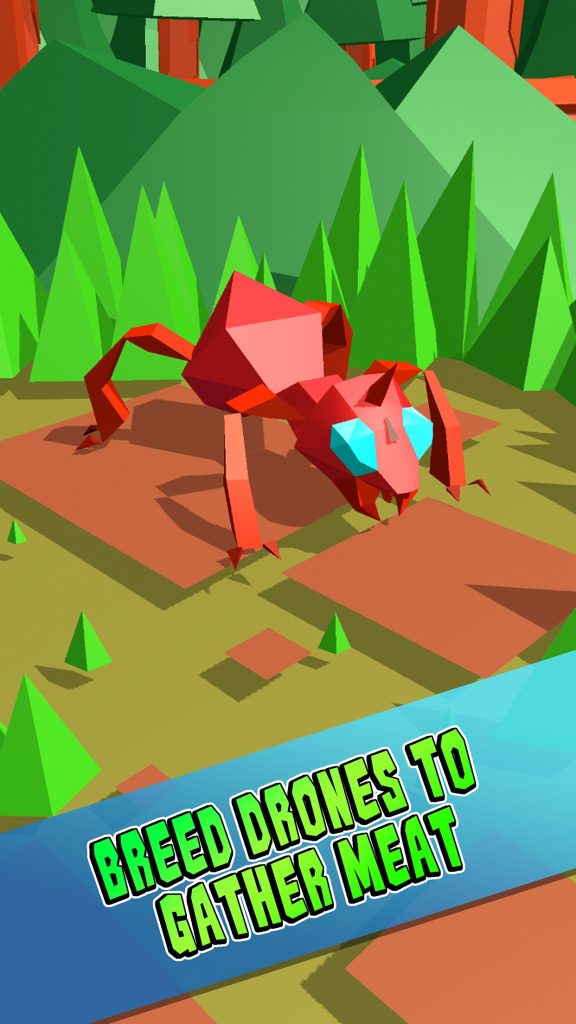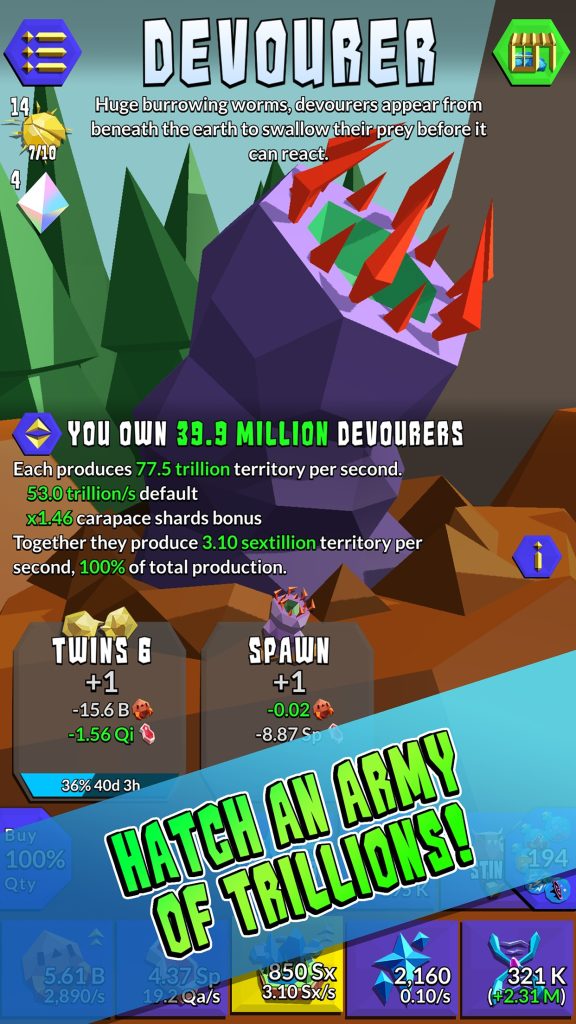 Seize territory, plunder bugs, and improve your colony.


Life on Earth: evolution game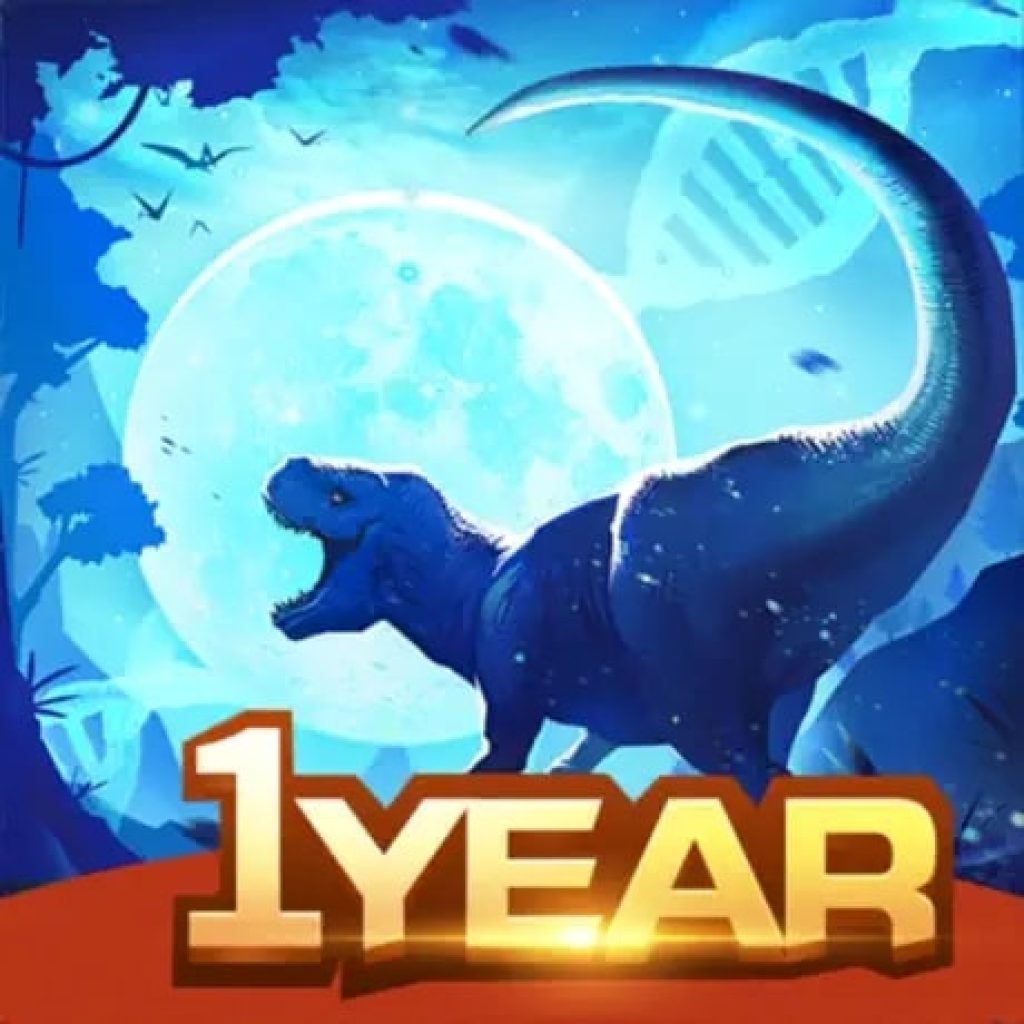 Life on Earth is a fascinating indie game about the evolution of all living things on our planet. It is quite an educational game, which clearly demonstrates the whole process of evolution.
The plot of the game takes its origin four billion years ago, when in the solar system, on the planet Earth, the first, most primitive life began to arise.
The game will happily take you through the entire evolutionary process. You have to absorb all the useful and educational information. You will be shown the human evolutionary process.
In the story, you are a scientist in the field of paleontology. With the help of a robot assistant, you will have to solve all the mysteries of the evolution process and make drawings on it.
The plot in the game is breathtaking and no less fascinating, so it will immerse you in this world for a long time.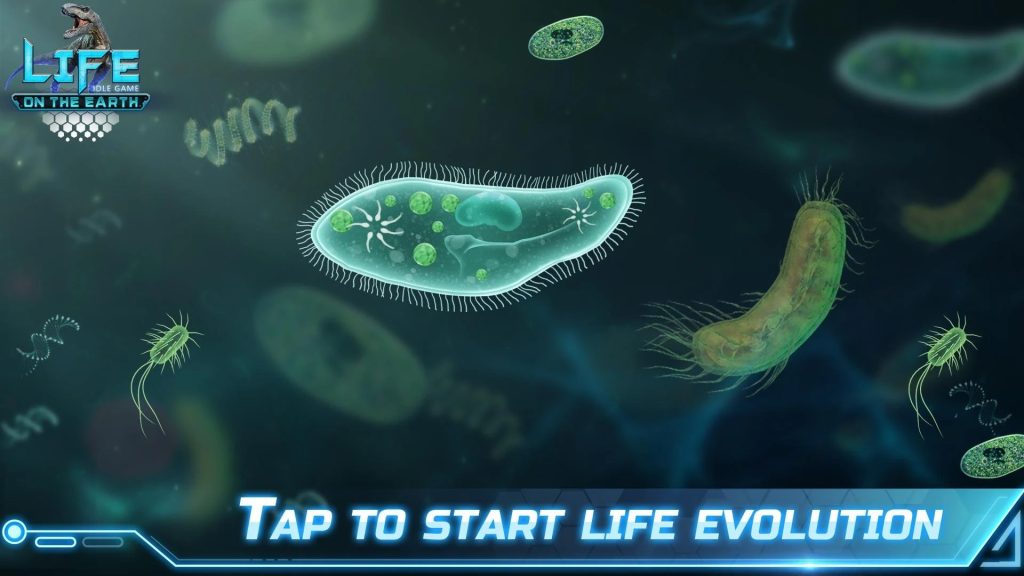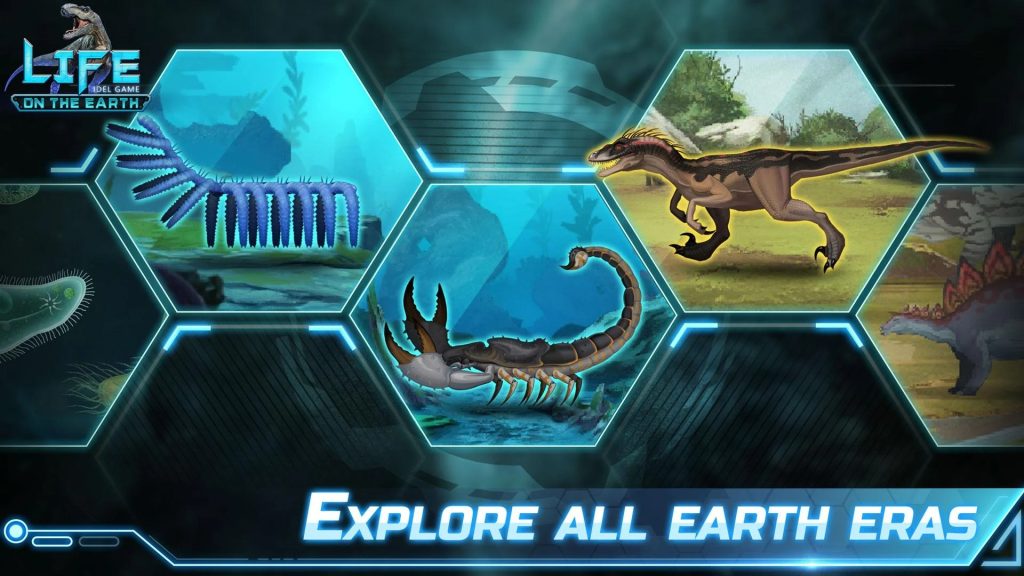 The game was released on the market quite a long time ago and has really addictive gameplay, so it is recommended by many users.


You may also like: 21 Best Augmented Reality Games for Android
Idle Evolution – from Cell to Human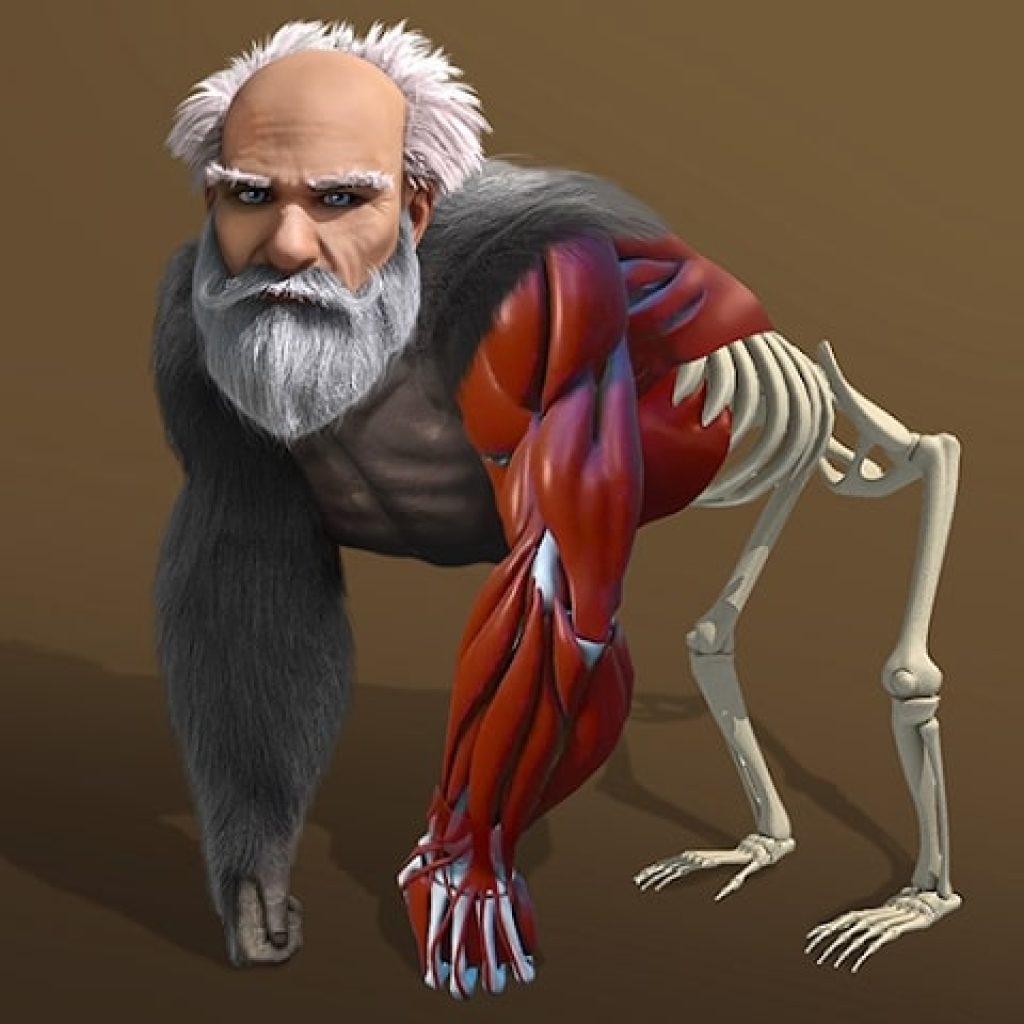 Idle Evolution is a simulator, where you will observe the whole process of evolution and mutation. Start from a simple microorganism and go to a complex creature – a human being.
You will also be able to influence this process. The game has its own system, which you have to go to increase the level of creatures. Excellent graphics will definitely let you enjoy all the charms of the game.
The main equal for pumping here are the photocells, they need to farm, for this purpose there is a means – clicker and crane. Thus, the gameplay will be as simple and enjoyable as possible.
You can become a tycoon, or develop the simplest creature to the limit, and if you get bored, you can take the animal from the pet store, and start pumping it.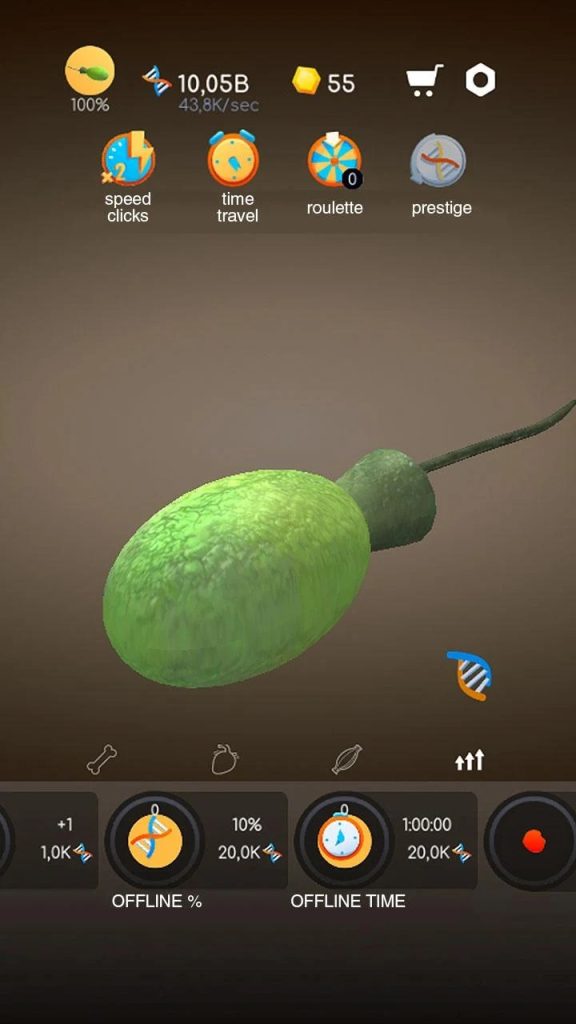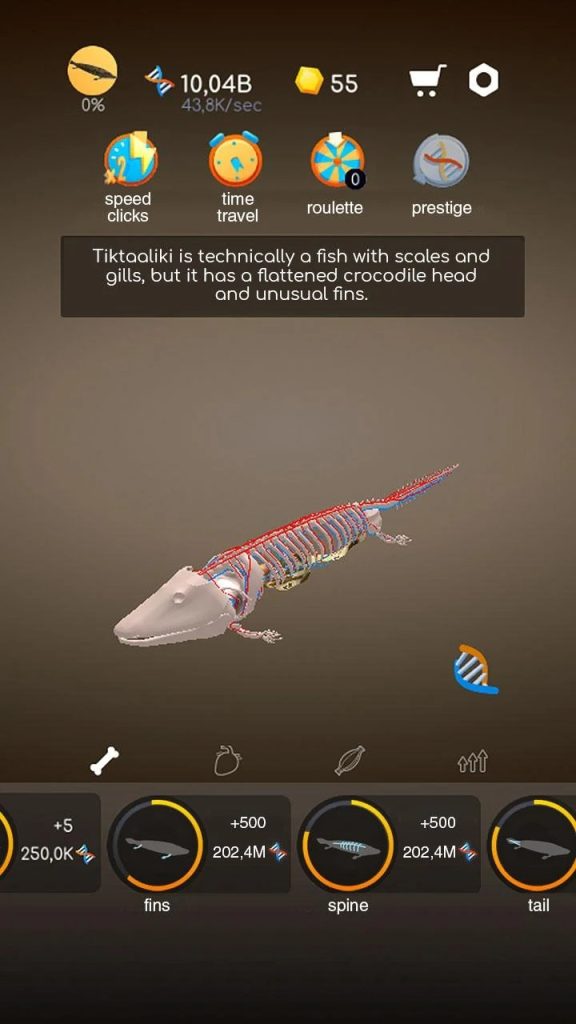 The game has already gathered the hearts of thousands of gamers from all over the world, which speaks volumes about its excellent quality.


Evolution Galaxy: Mutant Merge
Evolution Galaxy is a game about mutant development, who conquered Earth a long time ago. Now they want to conquer the solar system and need your help.
The biggest advanntage of the game is its cartoonish graphics, which added fun to the playthrough. Your goal is to help these cute mutants conquer the planets of the solar system into stronger and more formidable creatures.
A special feature of this game is it's easy way to learn and start the game. You will have no trouble understanding the buttons, functions, mechanics, and so on, everything is intuitive.
Galactic resources will help you in the development of the planets. Thus, you can build better rockets, and force the evolution of your charming monsters.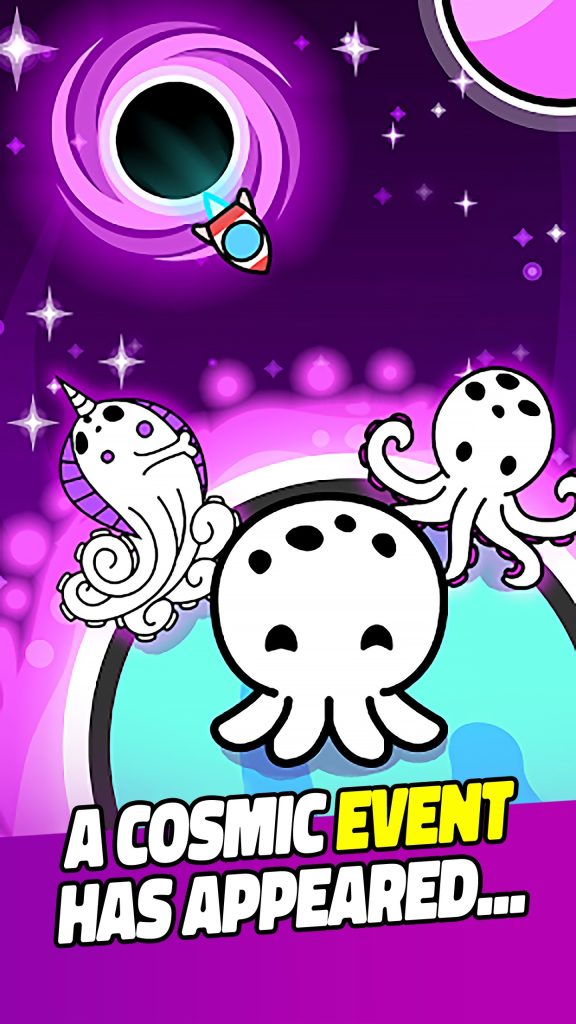 The game has been in stores for over four years, and all this time it pleases players with its gameplay and pleasant graphics.


Evolution of Species 2
The game Evolution of Species 2 immediately attracts with its graphics and characters. They are microscopic in size at the beginning, but in time grow into significant creatures.
The world here is filled with colorful characters and planets that are bustling with life. For a fun game, choose a planet and turn on your imagination to create an unusual creature.
At first glance, the game may seem simple, but each level here has its own unique features. The goal of this game is to become part of the food chain and evolve as quickly as possible.
Engage your unique imagination and create unusual creatures that will captivate by their beauty and speed of development. You can compete with others and show your progress to your friends. The huge selection of colors and possibilities in spieces creation is amazing.
For a fun game, don't forget to improve and upgrade your creatures. Experiment with combining simple and multicellular creatures, get lots of emotions, and enjoy the game. If you can't wait to achieve results, you can use the in-game currency.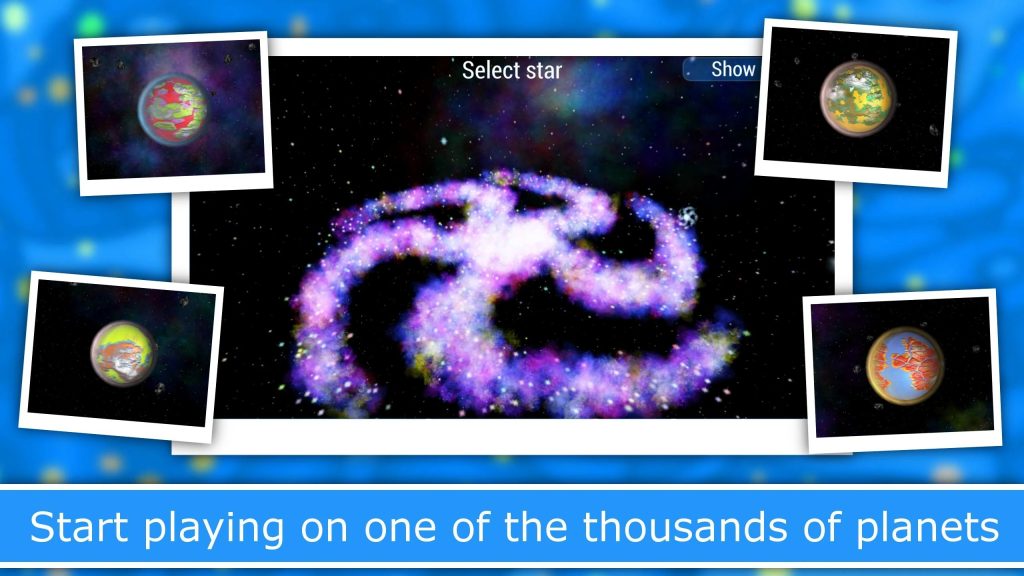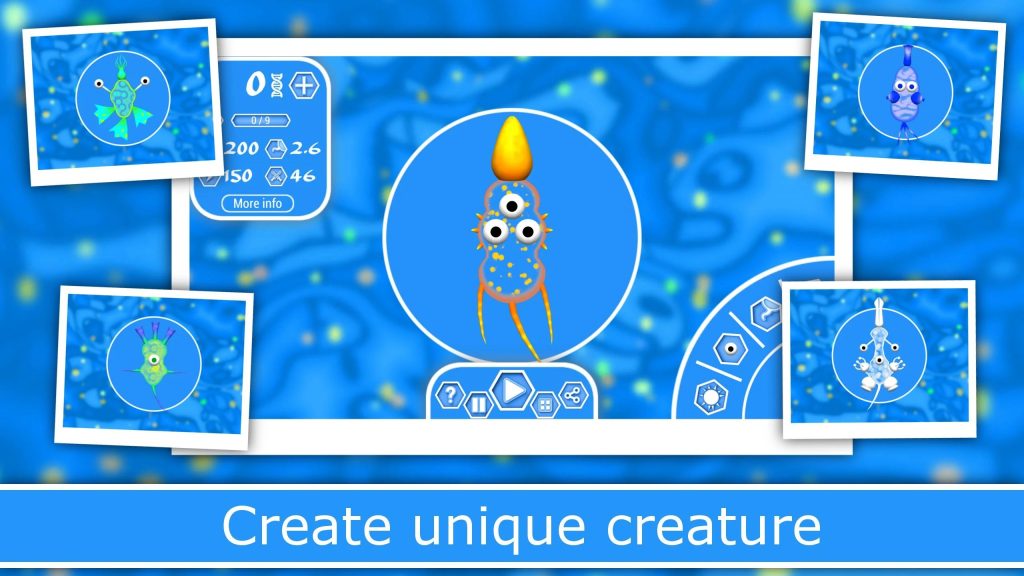 Take risks and compete with other strange inhabitants of the planets. Show the world that your creature has no competition.

Human Evolution Clicker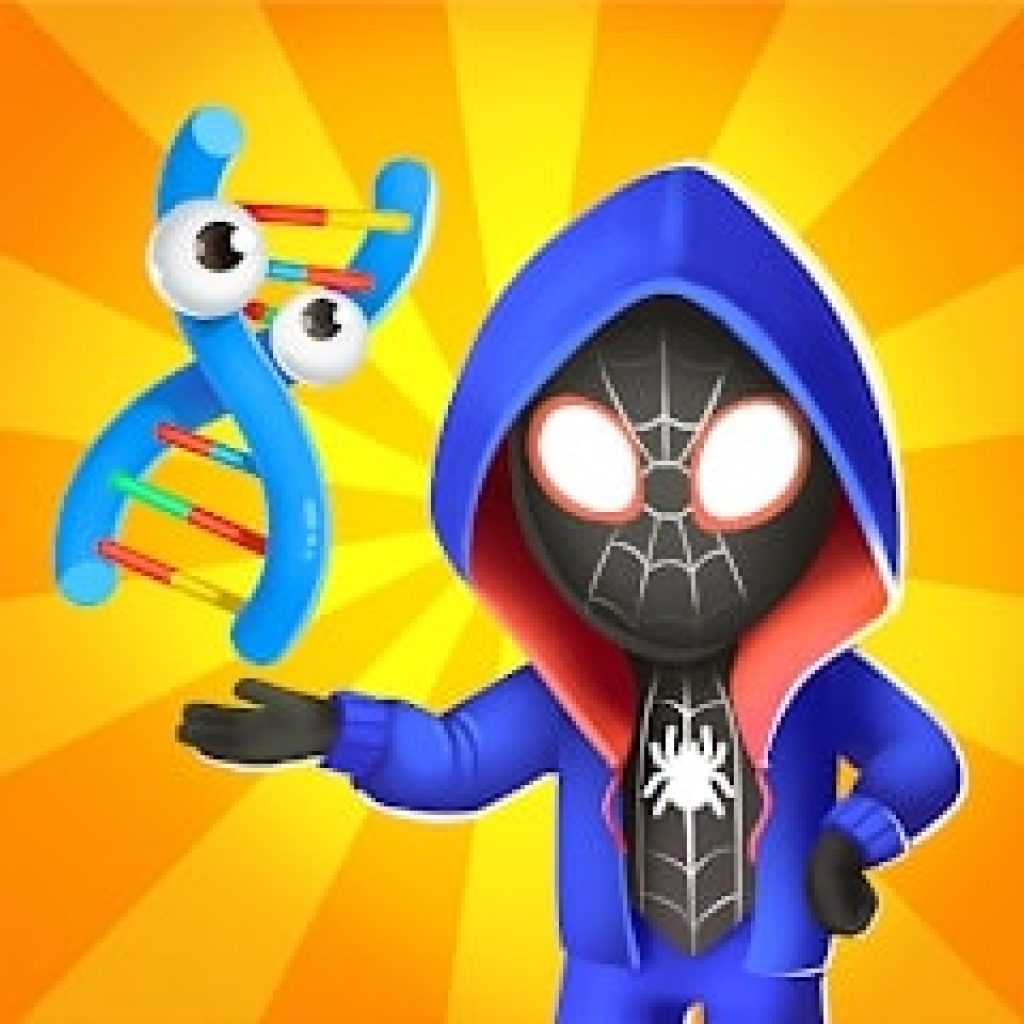 In the game Human Evolution Clicker you will have an unusual journey through the ages of human civilization. In its course, you will be able to create new amazing animal species.
The developers of the app have prepared different interesting surprises. One of them is the possibility to go through human evolution on Earth and far beyond.
The game is simple enough, but fun and exciting. It allows you to distract yourself and make the almost imperceptible time waiting or road. For children, it's an opportunity to expand their horizons.
To encourage players and appreciate their labors, there are various rewards and achievements. To increase motivation, players are assigned a rating.
The app allows you to save the game at its most important or interesting point, to be sure to continue it later. Tireless and responsible developers regularly delight players with new and interesting events. They allow you to get new animals, and planets, so you can continue your unique experiments.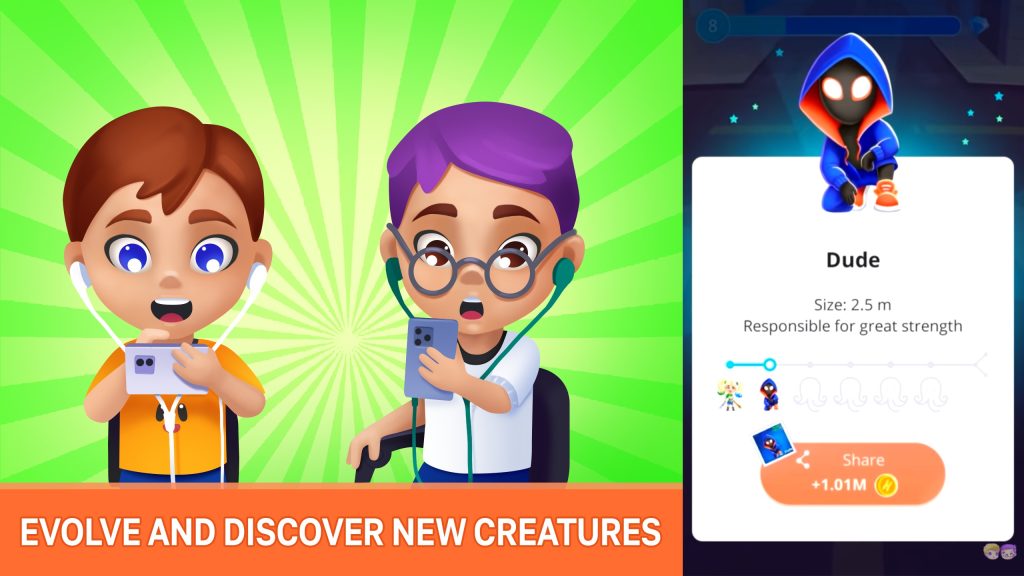 Maybe you will be the one to create unique animals that can change the course of evolution on Earth or other planets. Hurry up and download the app and start earning coins to speed up evolution.

World of Microbes: Spore Species Evolution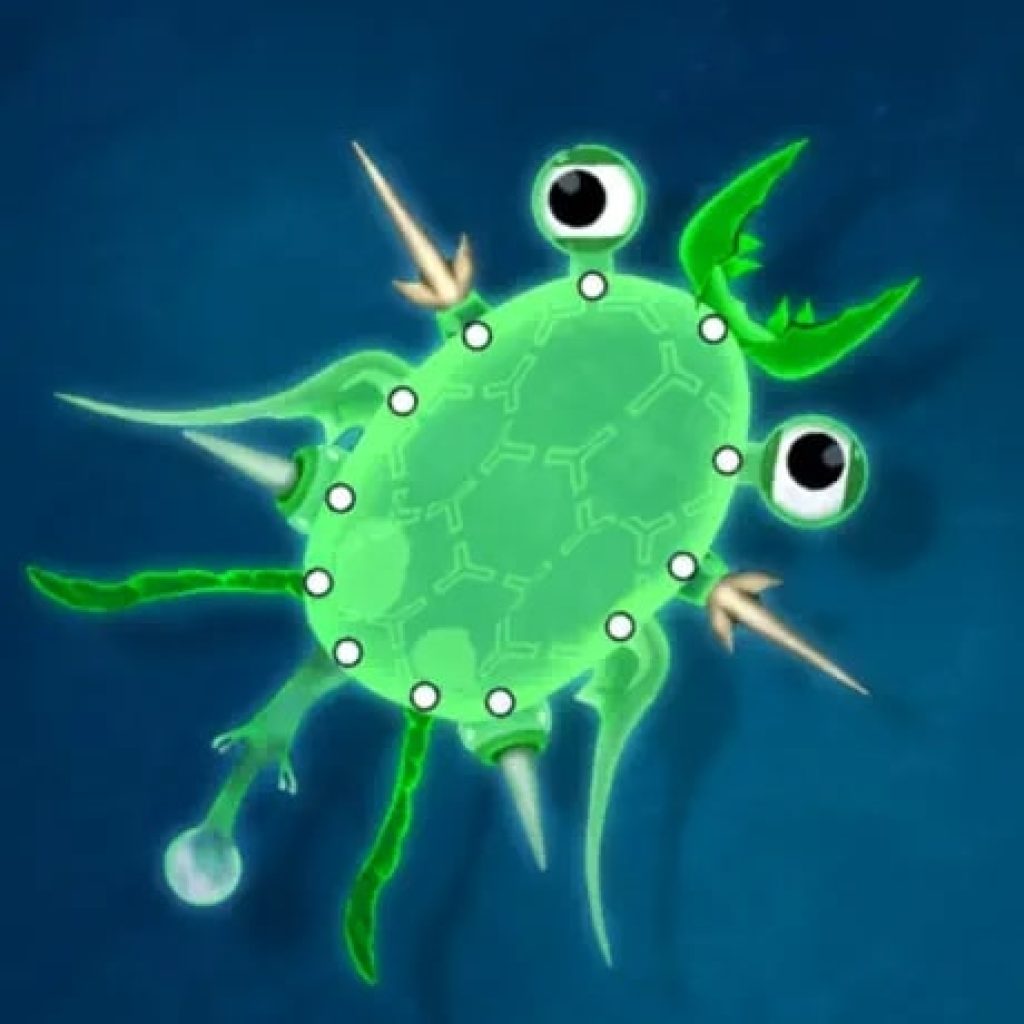 In the game World of Microbes, you will have to risk your life and turn on your dexterity and intelligence. It's a battle of organisms and the determination of the invincible creature.
Use your imagination – add different parts to your body and thus be unique compared to others. It's easy and fun to interact with this feature.
After creating your body, you'll have to go to a world where there are a large number of different creatures. You will have to compete for the title of the invincible organism.
An unusual feature is available with the improvement of the creature by eating the remnants of enemies. Improve your organisms by adding new body parts that will help defeat stronger microbes and become the leader of this world.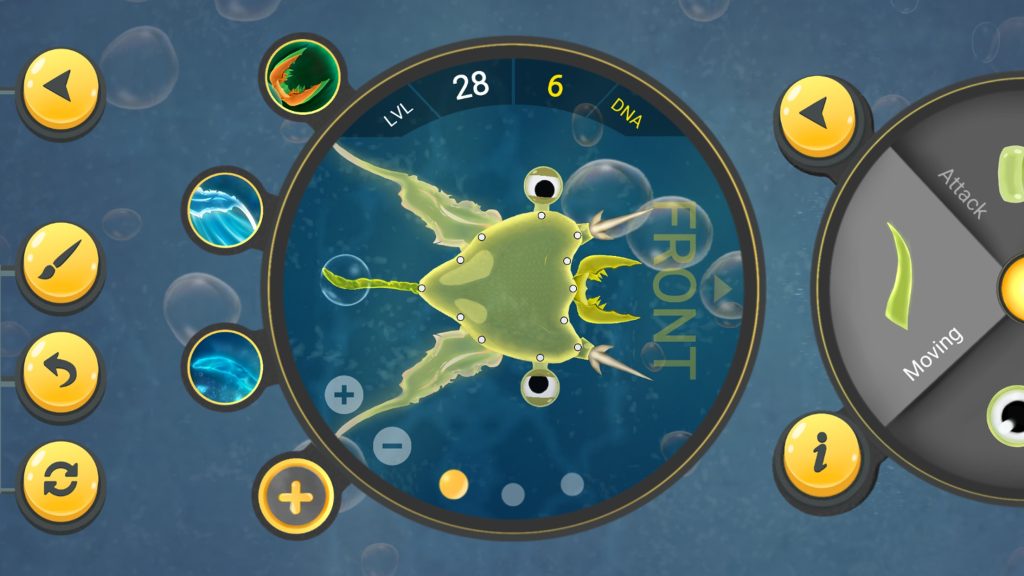 To get positive emotions and disconnect from reality, you will just have to enter this game.


Game of Evolution: Idle Clicker & Merge Life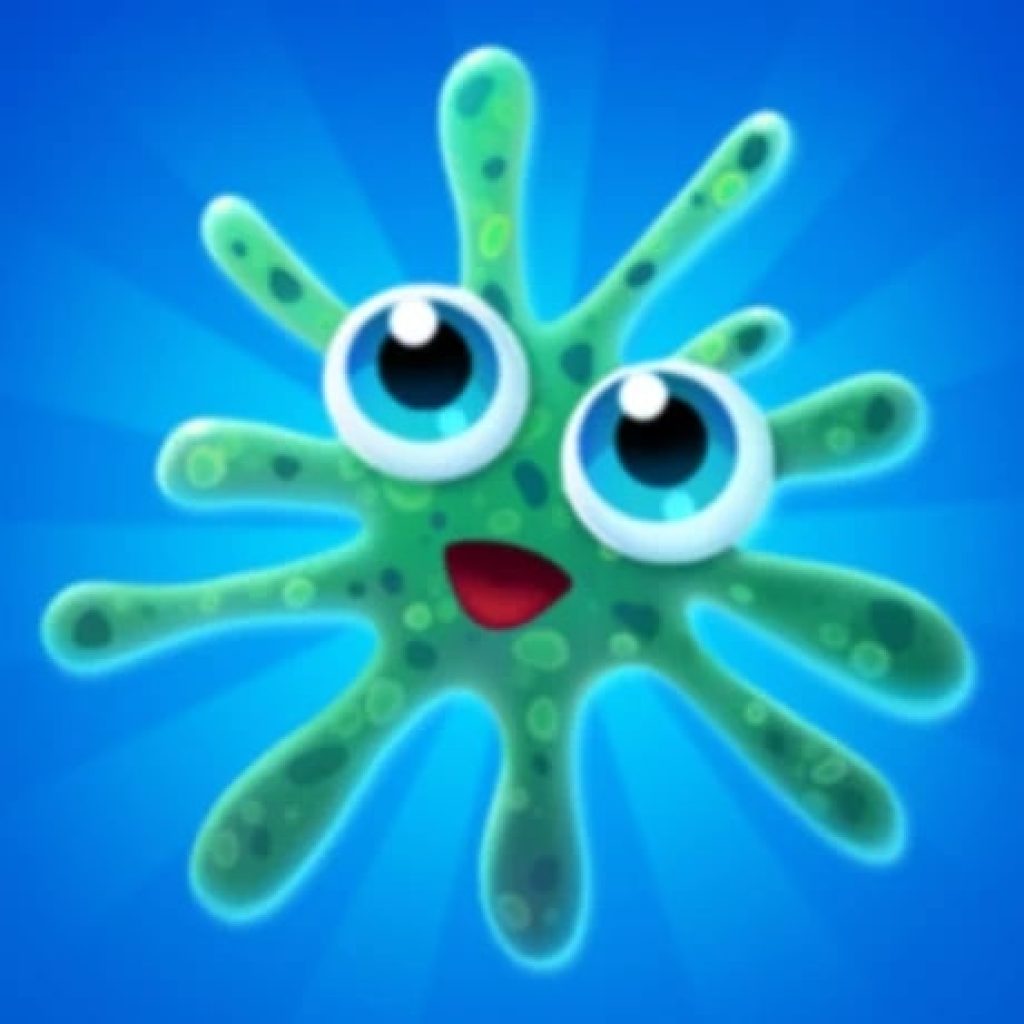 Game of Evolution is a game that will be equally interesting for you and your child. Go together on a fascinating journey – the evolution of man.
The game is colorful, the developers follow the update of graphics. The magic of evolution starts with the simplest organisms and ends with the human being.
In the game, you will go through all the stages of the development of life – its complication and improvement. The purpose of most clicker games is fun on the road, or just to fill the leisure.
The developers have not been limited and offer you to spend your time with benefit. You can learn new things or find old ones about the process of evolution, and discuss interesting points with your child.
The process of evolution does not stop, even when you are not in the game – when you return, pleasant changes will be waiting for you.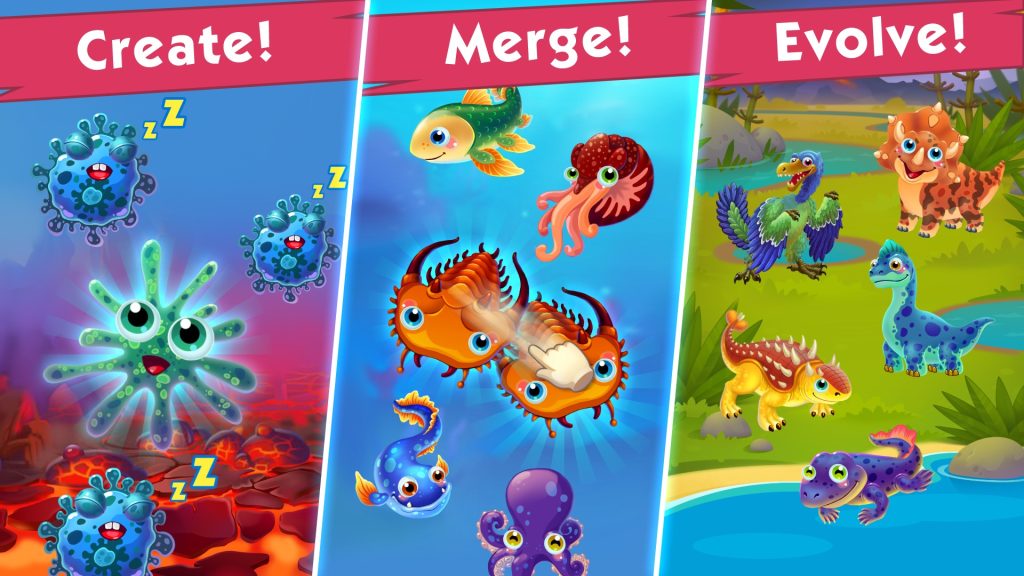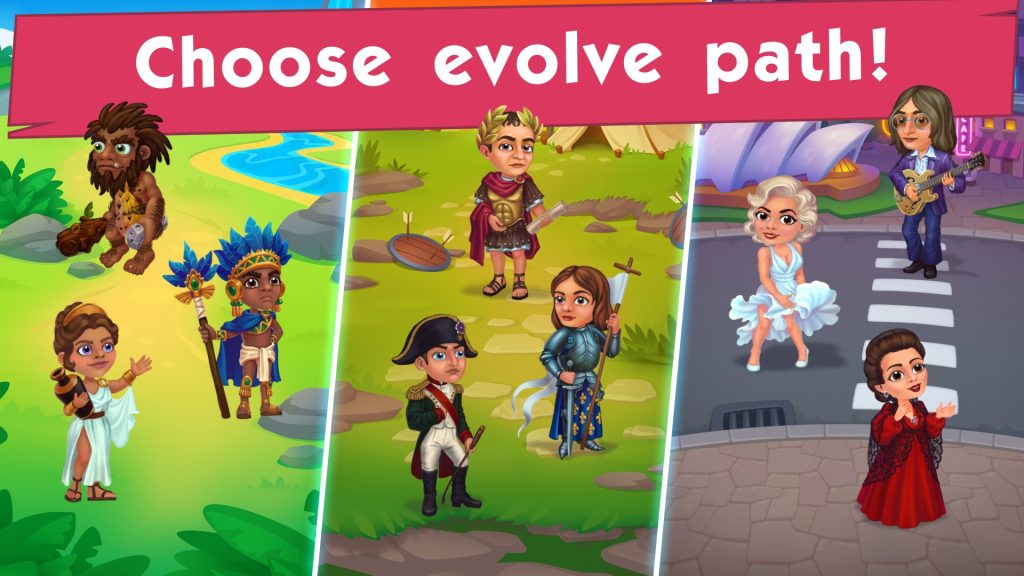 Download the app and start the game, and remember – every amoeba wants to become human, only you can help it in this path.


You may also like: 55 Free Games without WiFi for Android & iOS
Cow Evolution: Idle Merge Game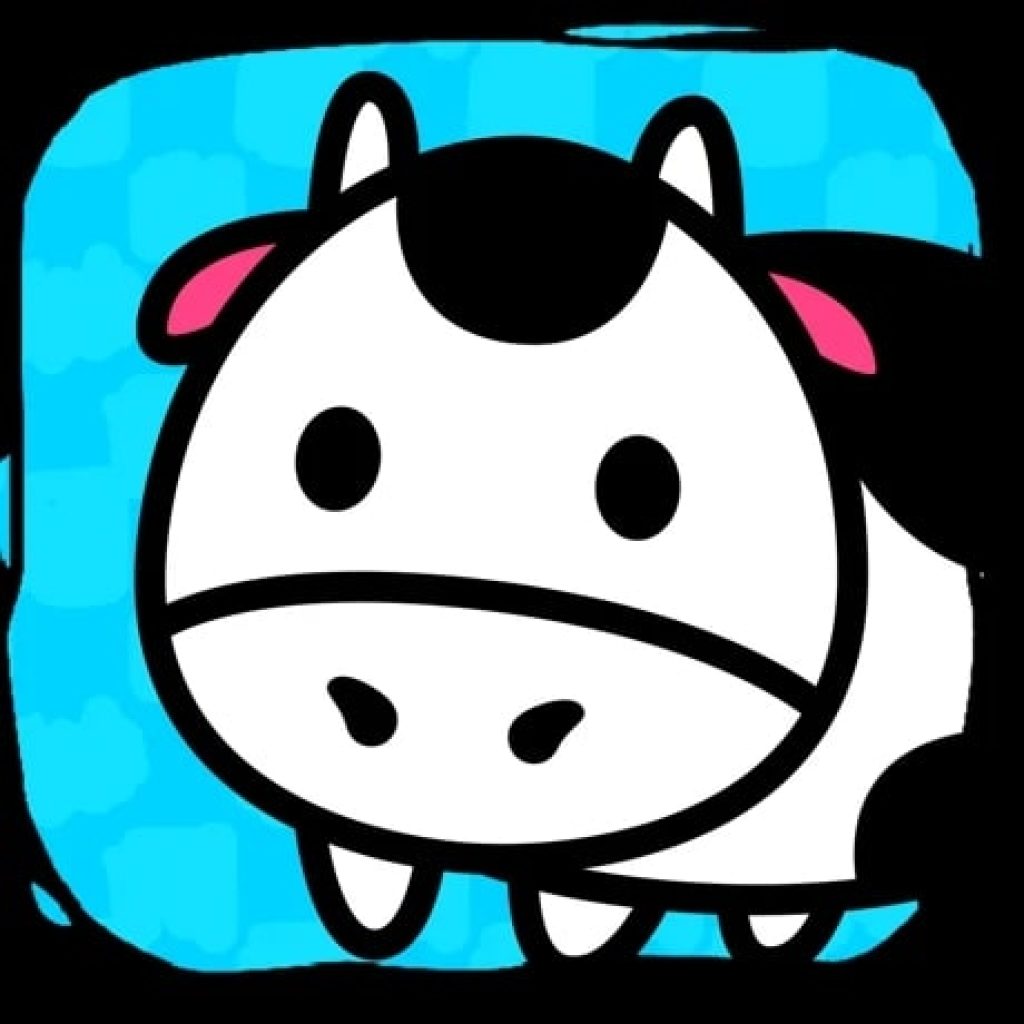 The game Cow Evolution has gained a lot of popularity among users. It is free, but many elements in the game, if the user wishes are purchased for money.
There are 4 levels of difficulty and 5 variants of finals, which makes the game exciting and unpredictable. Move the cows from one to the other. As a result of their crossing, new species and mutations appear, of which you are the creator.
Your cow farm is capable of taking over not just one continent, but the entire galaxy. Never before has the conquest of the galaxy been done with mutant cows.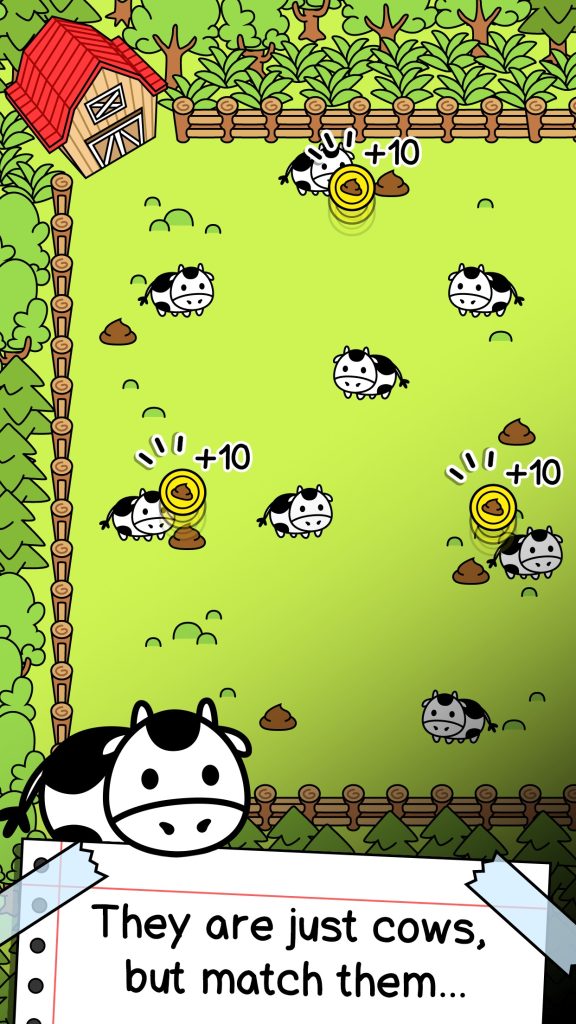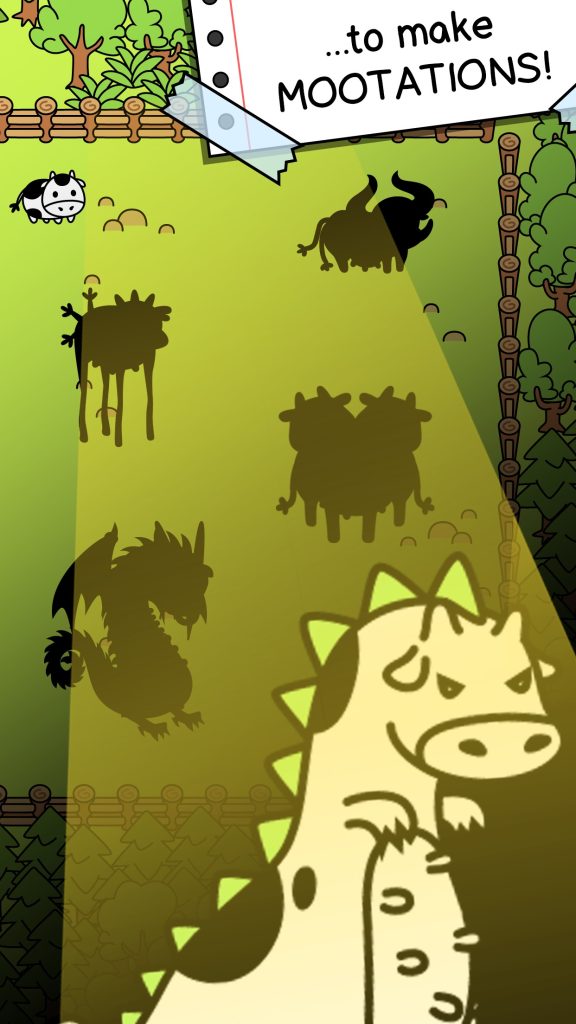 A fun and colorful game is sure to please and allow you to spend your free time in a fun way.