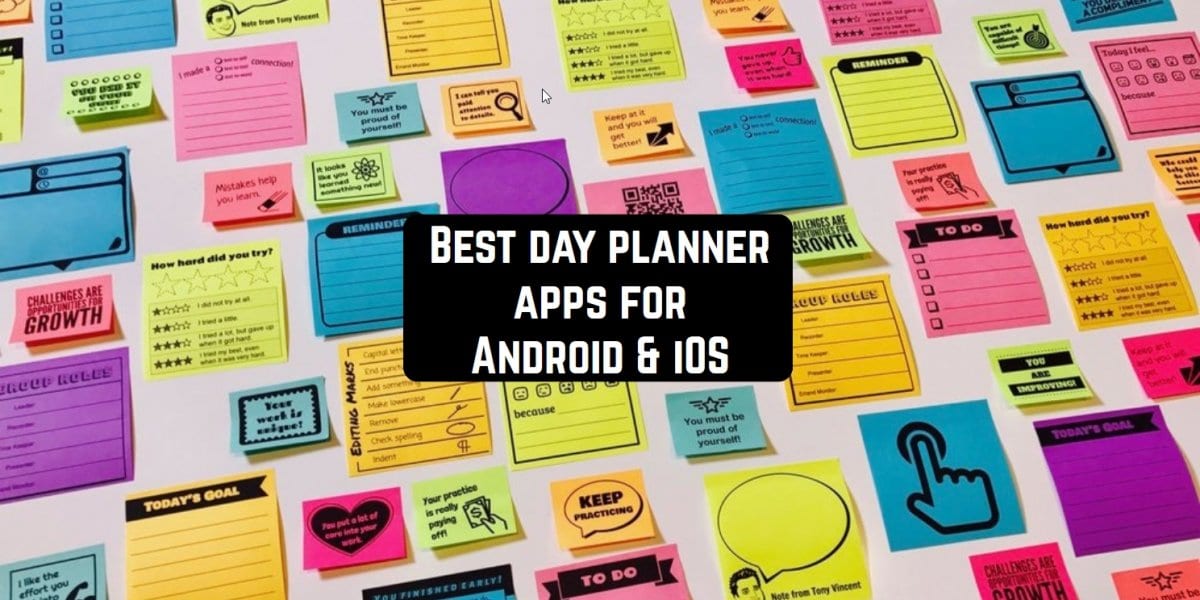 How often did you think of an important thing only in the evening? How many times did you realize you hadn't done something on time and knew it would have consequences? In the bustle of everyday life, we cannot always remember everything.
It comes down to the trivial: without a reminder on social networks, we can forget to congratulate our relatives on holidays. We rely on our heads as a vast library, which can store almost infinite amounts of information, but it is not. You are physically unable to keep all the planned activities in your head at the same time, or at least just a list of tasks for the day.
Not planning your day on time, even though you will remember everything – you will easily miss something or not have time to do it. To make your day go perfectly and do everything you need, you need to use a diary or calendar. But the paper versions are uncomfortable and outdated.
Since we live in the age of technological progress, we are always with our gadgets – smartphones, tablets, laptops. Applications for planning your day/week/month can be at your service at any time, and you will have time to do everything you want. Introducing the top 11 best apps for planning your day for iOS and Android.
Google Calendar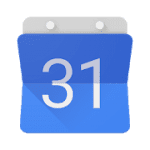 Google is a global giant in the IT industry. The company sponsors many startups, develops new and innovative applications, and takes over the world with its technical achievements. From virtual reality glasses to automobiles, Google is in the lead.
Owners and senior executives know more than anyone else that it's essential to do everything. For this reason, one of the most popular applications for planning your day is Google Calendar.
A considerable number of cases cannot be kept in mind so that they can be written in the application. Initially, on the home page of the app, you see the list of cases for today. When planning your day and your business, you can specify in the application important holidays, dates, and events that you need to remind you about in advance.
There are three types of reminders in total: goals, reminders, and events. When setting a goal, you can set up a work schedule to achieve it. Reminders will help you to remember to do something meaningful – for example, buy groceries at home or call your boss. Events in your planning will help you reorganize your day so that you can make everything all in time.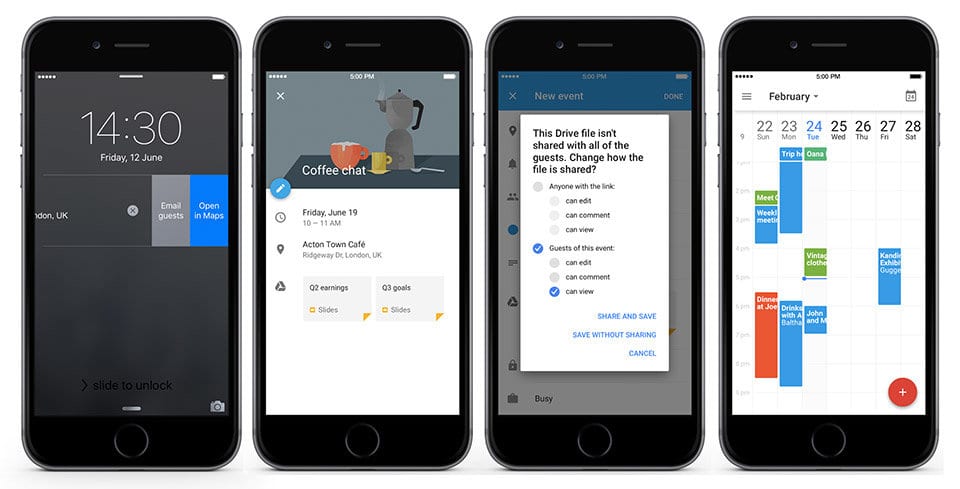 In the Goals section, Google's smart helper will ask you leading questions to help you achieve them as accurately and efficiently as possible. If you want to learn something new, remember everything and go smoothly to your goals, the application from the giant application industry, Google will satisfy your needs.
back to menu ↑
Outlook
Unexpected app in this top, right? But it's true; we're not even joking! If you're looking for a way to increase your productivity, then you should take a look at the Outlook application.
The software will be appreciated by managers and people whose main tasks come to the mail or office workers. There are two categories for tight and flexible planning in Outlook – tasks, and meetings.
Why did we say that the application is mainly suitable for managers and office workers? Because the Microsoft application actively cooperates and creates interfaces with your mail and other services, such as Excel or Word, for example. You will be able to upload all the analytics of your schedule to the format you need – graphs or tables.
You have the opportunity to improve your efficiency during the day by scheduling meetings. Especially since some Outlook phones have default settings on them. Check to see if you can get a better feel for yourself right now!
back to menu ↑
Trello
Whether you're planning a vacation, a trip, or just making a list of things to do for the day, Trello is the right place to do it. It's one of the few services you can use for teamwork. For example, you can use Trello to create a work plan for your applicants or colleagues, organize a webinar, or plan an event.
The service is flexible and easily adapts to your goals. Since many people perceive information more easily visually, Trello allows you to visualize your plans.
Having compiled to-do list, you can gradually rebuild it depending on your progress – drag and drop items on the board to the desired variations. Already created to-do lists are available even without internet access.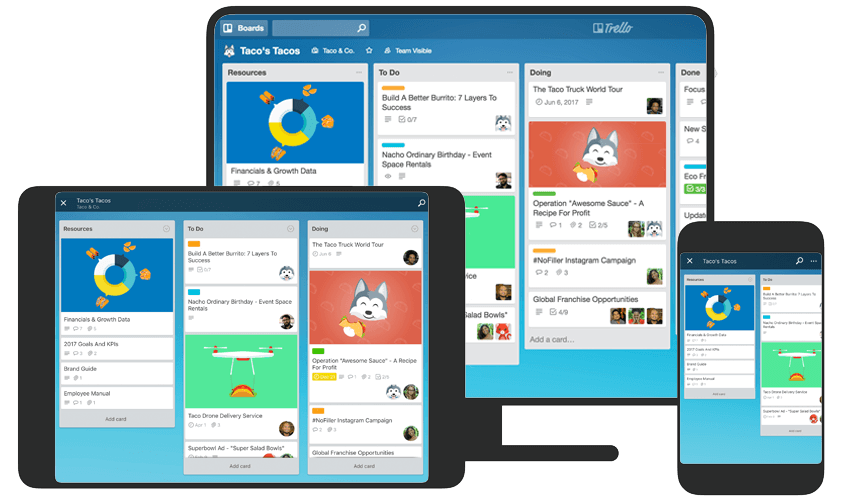 When you access the Internet, you will be notified promptly about updates and progress in the case. If one of your partners performs a task and indicates it in Trello, you will know about it in due time.
Unload your brain, don't keep it all in your head – download Trello and you'll have all the team progress not only in your memory but also in the memory of your device.
back to menu ↑
TimeTree
Modern planner developed with elements of social network functionality. As with all social media pages, you can separate the public from private plans.
You can share your plans, schedule, and task list with friends and colleagues, and discuss them in an interactive chat. You can send your schedule even to people who don't use TimeTree – the application is loyal to sharing outside the app.
You can interactively divide your schedule into calendars – working, personal, meeting, and so on. If you have a large number of calendars, you can also categorize them – the functionality of the application is excellent and expands every day.
The design of the application is pleasant for perception; you can customize it entirely for yourself – from the color of the topic to the location of the control panels.
If you think TimeTree is only for planning, then you're wrong. You can save memorable photos, the data of already completed cases in the application itself. Unload your brain to get the most out of your day.
You can also check: 11 Best birthday tracking apps (Android & iOS)
back to menu ↑
Pocket Informant 5
Informant 5 is an application available on both iOs and Android that completely replaces your paper notebook.
The main page of the application is presented as two columns, one containing tasks and the other listing events. There is a section "Today," which offers a summary table of your planned activities for today.
If you are more convenient to plan more – there is an exit: Informant 5 allows you to present the schedule in the format of weeks and months.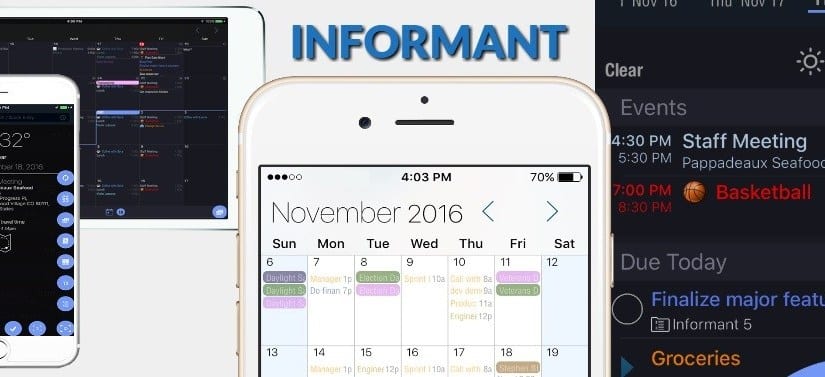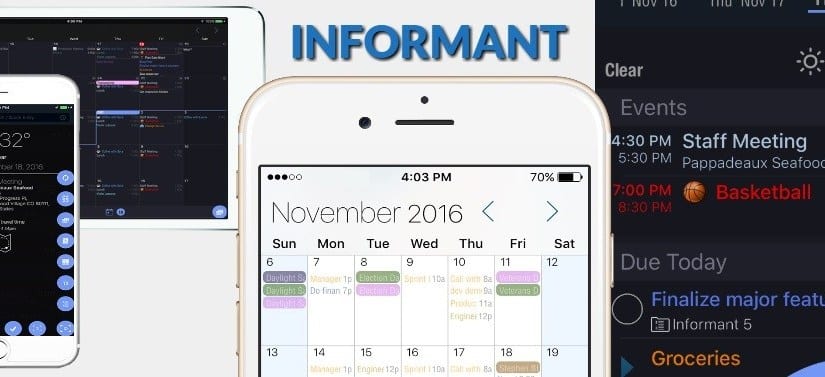 The program can be fully synchronized with your built-in calendar on your phone – that is, if you already have a calendar with notes, the app will take the information from there and copy it to itself. It's very convenient because you won't have to drive your contacts' birthdays or big family holidays into your memory in advance.
Planning is not limited only to tasks: in Pocket Informant 5, you can make lists of necessary purchases, plan meetings, and mark the completed items of significant projects. This is very convenient because in one application merged planner and notebook, where you can make personal notes.
If you are not prone to constant change and spontaneity, the application will be useful for you to reorganize your free time – because this is how you will see in advance when you have it.
back to menu ↑
Jorte Calendar & Organizer
Jorte Calendar is closest to the more familiar version of the diary – the paper version. If it is easier for you to use your notebook or journal, this application will keep you comfortable and simplify your life – you no longer have to carry an extra load (because we all know that diaries are similar in size to books).
You can create your schedule, keep a diary, use voice messages in your notes, or add photo schedule to your calendar – all of which is not available in paper versions.
There are three types of accounts: Jorte Premium, Jorte Plus, Jorte Buffet. The most expensive version – Plus – is completely advertising-free, and you can also protect your schedule with a password; Buffet gives you access to stickers and the ability to change the topic; Premium is full access to the extended version of the application.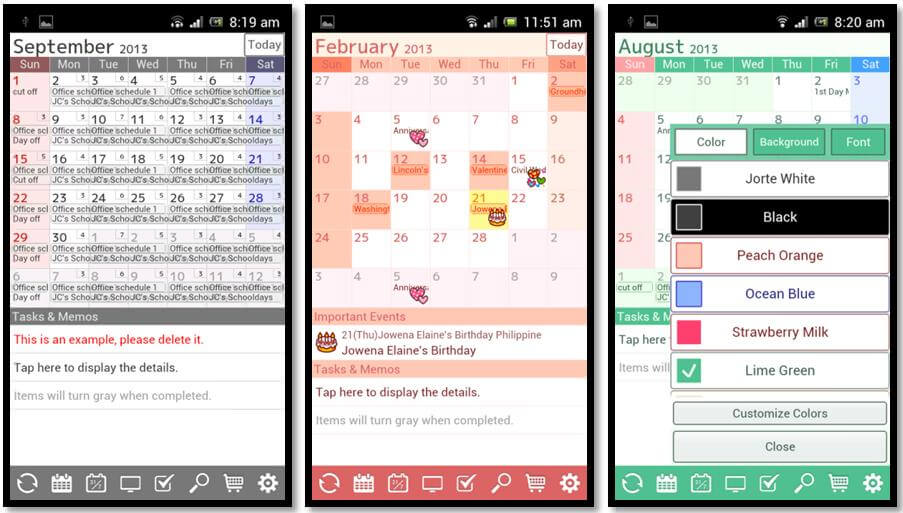 You can synchronize your account with different calendars and upload your notes from your phone. One of the advantages of the app is its language support; as the app was initially developed in Japanese, it is now translated into the world's most common languages.
If you want to be creative in your schedule and like to plan your day graphically, Jorte Calendar is for you.
back to menu ↑
Todoist
Todoist is an application that many people have heard of. The obvious plus is that the main version of the app is free. Of course, as in all such widgets, there is a premium version with advanced features, but in the standard version, there are no substantial restrictions.
Todoist is downloaded more than 10 million times by users around the world, which is an indicator of quality. If you have huge plans or you are always busy, the application will be useful to you.
Whether you're planning a trip, working on a large project as a team, or simply forgetting to water your flowers, Todoist will remind you when necessary. The application is so simple that you can manage your plans intuitively. You can create permanent reminders – for example, "Yoga Every Thursday" and the service will remind you of your projects.
This will help to relieve you from the stress of your work – when everything is planned; it is much easier to live and follow the plan. Users are always under the positive impression of the service, as they say, "it seems as if things are even happening faster.
back to menu ↑
Evernote
A Widget that looks more like a big notebook than a diary. You can write down your thoughts and plans, backed up by photos, videos, and voice recordings.
Synchronize all your devices in one place – one planner for all your gadgets. Easy navigation, cute design, a little creativity – all this seamlessly blends in with Evernote.
With the camera on your smartphone, you can even attach document scans and photos to your recordings! The digital notebook is easy to use on your computer as well as on smartphones and tablets.
Students will appreciate the application: the ability to conduct lectures directly in your gadget is a pleasure. You will also be able to insert excerpts from articles from the Internet into the lectures, create a list of things to do for current group educational projects, as well as share drafts and the main version of their work.
You can access Evernote right from your desktop – the widget window appears on it. All these features will be available after the purchase of the application, but the developers can be understood: this functionality requires a lot of work and time and effort.
back to menu ↑
ZenDay
Stop procrastinating! ZenDay will help you to fight laziness, share working, learning, and personal time, and organize your life. Stop just listing and messing with your business – plan it the way you want it with ZenDay.
The app visually shows your productivity – how much time you have left to do it or how much time you've done it. Seeing your progress, graphically is a pleasure and makes you proud, right?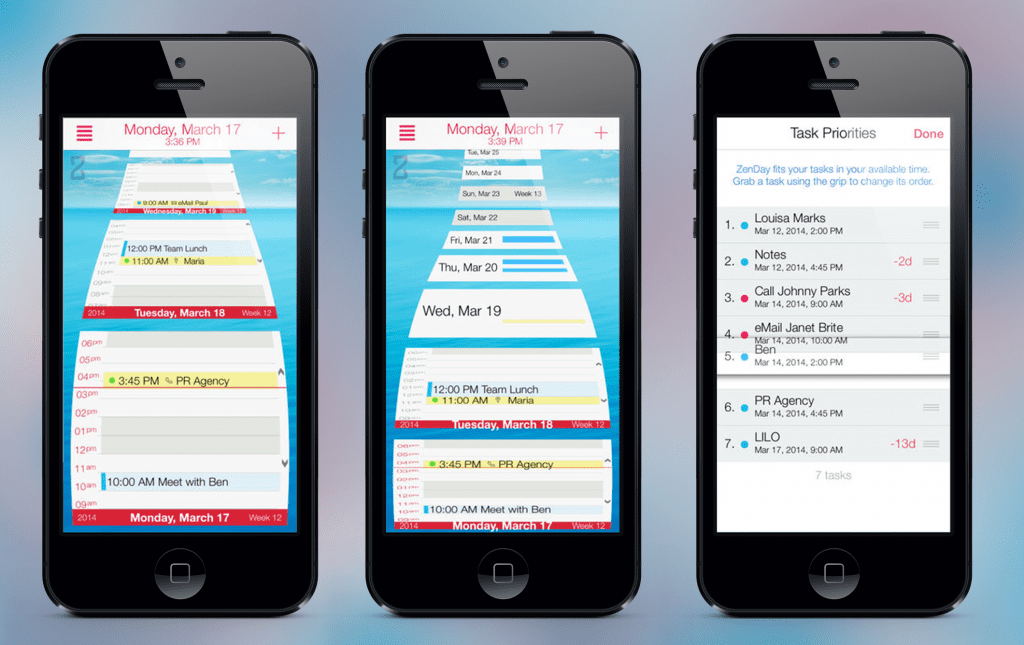 But you'll also see your mistakes: if your goal is running out of time or has expired, the service will change the color of the goal to make you aware of that.
You also can prioritize tasks and synchronize them with other calendars and planners. ZenDay keeps track of time: tasks are dynamically updated over time while monitoring your success and progress. The application can be almost your mentor, not just a reminder.
back to menu ↑
Any.do
An app that will help you organize your life "on the shelves." The widget will help you plan your daily life, not just your business.
Do not limit yourself to work. Any.do allows you to make lists of necessary purchases, to put reminders – not only one-time but also periodic. Organizing your own time is the secret of all successful people.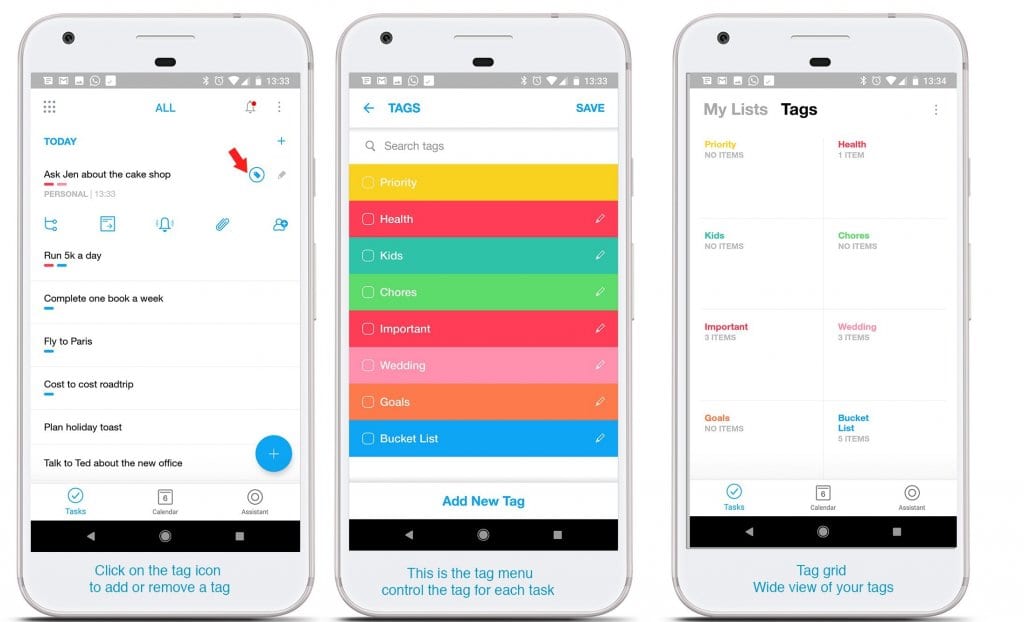 Only by fully productively organizing your time and your everyday life, you will succeed – because you will have time to rest. Everyone needs a rest, and now you can find a place for it in your schedule.
Any.do you can even share your goals, thoughts, and plans with family, friends, and colleagues. The app can make life easier for your family. Synchronize with the rest of the devices so you and your loved ones can easily access the list of things to do.
iOS users can record their thoughts, ideas, and tasks, even with Siri's voice helper!
All standard features of the application are free, but there is also a Premium version. But in our opinion, even the free version is quite complete and can be actively used in the organization of its time.
back to menu ↑
UpTo Calendar
UpTo Calendar is the most stylish and modern planner-calendar. Exciting design, made in blue tones, handy presentation of categories give you pleasure from using the application.
The App is easily synchronized with the built-in phone calendars, contact directory. A distinctive feature of the application is the weather forecast. UpTo Calendar shows the weather that will be during the scheduled action.
Synchronization can be performed not only with the base calendar but also with social networks. So you can synchronize your Facebook account, and your meetings, events, and plans will be displayed in the application.
You can also set yourself a reminder about the release of a new series of your favorite TV series, and you will always be notified one of the first!

Everyone needs to organize their time. The crazy rhythm of life, the business cycle, and the significant work projects and task lists – all of which are impossible to keep in mind. Applications from our top come to the rescue. With them, you will simplify your life, find a free place in your schedule for yourself, and can perform tasks and activities as needed.
You can also check: 11 Best Party Planner Apps for Android & iOS