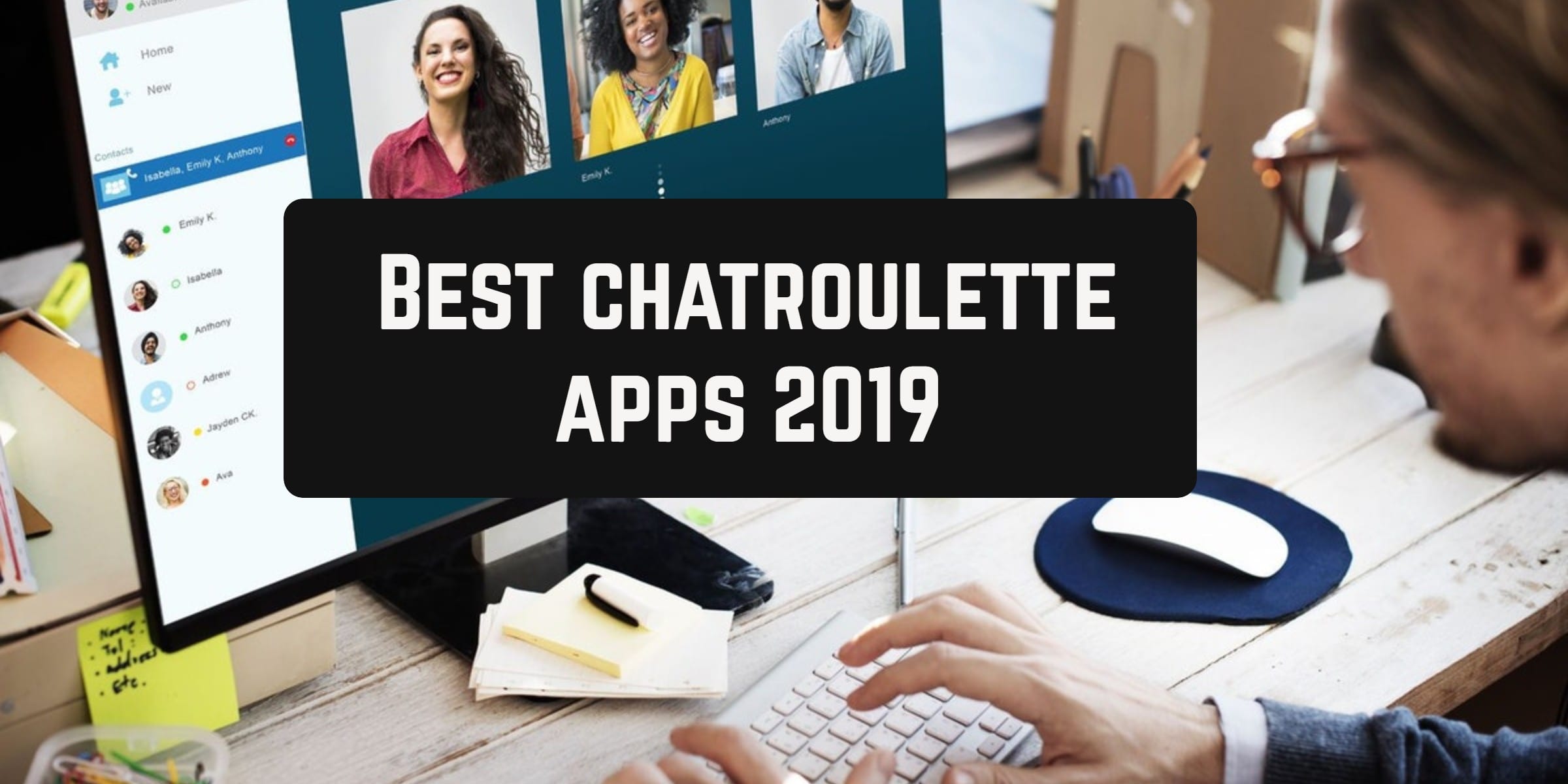 Do you ever want to have a talk with somebody or make new friends? Maybe, you need a piece of advice from a person who can judge impartially and give you some fresh ideas.
Now you have a fantastic oppotunity to do this with a variety of applications for Android and IOS. Not only can you write messages to the person you are talking to, but you also see each other and have a real-time talk!
If you find this idea appealing – the following list is well worth your looking over! Choose any app to your liking and download it on your device!
Yepop: live video chat online with friends
If you want to start a live chat, Yepop is what you have been looking for! Just one click and you will enjoy a nice conversation with whoever you want!
You can choose either your friend or a stranger, looking for new acquaintances. If you feel you have found the person you want to talk to on a regular basis, you can add him to your friend list. So, you don't have to look for anybody the next time you want to have a discussion. Just look through your friend list and choose the person for a nice conversation!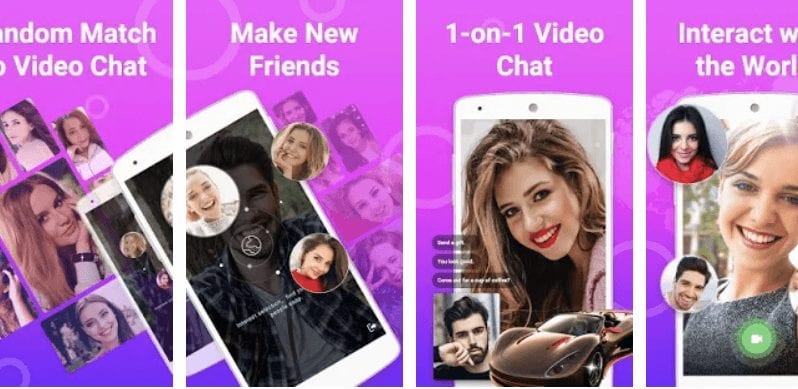 The language barrier is no longer a problem, with instant translation, provided by Yepop. Now you can easily talk to people from all over the world. Featured with funny emoji, designed especially for this app, you chat is going to be a great deal more cheerful and enjoyable!
back to menu ↑
Chatous – Chat with new people
Chatous is such an essential application for people of different interests and ages. You are always welcome to write posts concerning whatever you are into or look through those of other users.
Don't forget to attach an appropriate hashtag to what you are going to post! Having done that, you can be absolutely sure that people sharing your likings will find and call you!
What you will use with real pleasure is photo and video sharing! As soon as you desire to share a moment with the person you are talking to, click the button and it will be instantly captured.
This feature will definitely fill up your dialog with unforgettable emotions! Once you try it, you will use the apps on a regular basis and online conversations will be an integral part of your everyday pastime!
You can also check: 11 Best Private Messages Apps for Android & iOS
back to menu ↑
Carousel
If you are craving for an opportunity to have a talk with a variety of strangers and choose the ones who you prefer, try Carousel and your desires will be totally fulfilled!
To kick off, have a three-minute discussion with whoever using this app. When the time is off and you still feel like talking to each other, just feel free to continue your dialog. Otherwise, you will be moved on to the next person.
What's more, after you have had some talks, the app picks up your preferences and looks for the most appropriate companions. So, your discussions are going to be more entertaining and pleasant!
In Carousel your chat will be deleted automatically. No sooner had your companion read your message, your chat was instantly cleared. So, there is no cause to concern whether your secrets will be revealed!
back to menu ↑
Azar – Video Chat, Discover
This app is extremely popular with people from more than 190 countries! Whether you want to make friends with anybody within a ten-minute walk from your home or enjoy a nice conversation with a person living on the other end of the continent, your dream will definitely come true as soon as you launch this application.
In case you have any specific preferences, you can fill in a desirable region or gender of your companion. Since then, the app will pick up users according to what you have set. Don't be afraid of choosing the places where your language is not spoken! With a real-time translation, you won't even notice it!
If you feel a bit shy when you meet a new person, don't worry. Use amusing stickers and costumes to break the ice!
back to menu ↑
Cam – Random Video Chats
Have you ever wanted to keep your name and other personal information in secret while talking to people? If you feel it is what you need, Cam is such a nice application for you!
Now you can keep in touch with people, living in different places all over the globe! Just click a button and you will be immediately connected to whoever you desire. Distance doesn't matter anymore!
All you need is to open the app and fix your camera. After that, you are ready to have a dialog! Please, keep in mind that any acts of offensive behavior are forbidden and try to be tolerable while discussing different topics. Otherwise, you are going to be banned.
back to menu ↑
Fav Talk – Same hobby Chatting
Fav Talk allows you to search for people according to their interests. No sooner had you found a person sharing your hobbies, you could open a chat and ask for more information. If you feel you have found someone you want to talk to, you can develop your conversation into a life-long friendship and have a nice time talking to each other on a regular basis.
There is a great opportunity for everyone learning new languages! Just find a person from the country where the language you want to learn is spoken. Maybe, you can share knowledge of your language and culture in turn and your discussion will be much more productive and absorbing!
In case you don't want other people to see your profile and write anything to you, go to the settings and fix this option. Since then, only you can start a conversation.
You can also check: 11 Best speech-to-text apps for Android & iOS 2019
back to menu ↑
Strangers Chat Roulette
Next on our list is Strangers Chat Roulette. It is such a handy app for everyone craving for new acquaintances! Hardly had you felt like having a discussion, you could open the app and start it.
No matter where you would like your friends to be from. You can either set a distance filter or miss this option. If you opt for admitting all regions, you will be able to be put through to people of various countries and languages.
If you notice some users misbehaving or find their actions offensive, do not hesitate to make a report. Your problem will be solved in the short term and nothing will kill your mood ever since!
back to menu ↑
Mega Random Chat
This app matches people from all over the world in accordance with their language and interests. The first time you launch it, choose the languages you speak and write about everything you are fond of.
As soon as someone sharing your hoddies is found, you can start a conversation and know each other much better. With this fascinating app, you will definitely get some new friends and your evenings and weekends will be neither tedious nor monotonous.
All the conversations are saved so that you will never forget what you were talking about last time. Just view the history of your chat and refresh your memory.
back to menu ↑
Random Chat / Chat Roulette
If you need a person to share your emotions with or appoint a meeting in real life, this app is what you need! Meet anyone you want in a cool random chat room and discuss whatever you want.
No registration is required, just open the app and enjoy a nice company. Don't forget to add funny pictures to make your dialog vivid and inspiring. People from all over the world use this amazing application and share their experience and emotions with people from different countries.
If you desire to have a conversation with people from a certain region or want your companion to be into a particular hobby, just use filters. You will see the ones who are going to share your preferences and become the best companions you have ever had!
back to menu ↑
ChatRoulette: Free Online Chat
This application is right for those who want to have anonymous chats with strangers from different continents! You can choose either a dialog or a group chat. Whatever you opt for, your companions will be the ones who share your interests and understand you.
Thanks to a sophisticated artificial intelligence algorithm, you will be connected to people who are going to be into discussing what you are really keen on. All you need is to create an account and fill in your profile.
There is no opportunity to make a recording of your conversation, so you can feel relaxed while talking to anybody!
back to menu ↑
Chat Roulette – Live Video Chat
This app provides anonymous video chats with random strangers from all over the world. If you are in the mood to start a real-time discussion right now, the app will find you a person with the same intentions!
You can access this application with ease whenever you want, provided that you have a stable Internet connection on your device. No registration and passwords are required!
What's more, no hidden in-apps are attached, so there is no need to worry about the app's weight! If you want to start a talk with people from different cultures and areas, download the app on the following link and enjoy a conversation!
back to menu ↑
Chat Alternative
This app suits a wide variety of purposes. Whatever you want to do – learn a new language, find true love or just have a talk with anybody from another end of the globe – "Chat Alternative" is what you need!
Everything is completely anonymous. You are not required to create an account. What's more, the app is available for people of different ages. Unlike many alternatives, there are no age restrictions, so that even teens can talk to people from other countries and make friends.
For those, who are into practicing their language skills or extending their knowledge about a particular country, there is a chance to choose a place where you want your companion to be from.

back to menu ↑
Random Chat Anonymous
This chat roulette app matches its users with random strangers. First of all, write about your interests, languages and set a default message. Your companions will be chosen according to what you have written!
Thanks to this app, you can discuss any topics with strangers who can support your ideas. If you take an instant liking to one another, you are welcome to have conversations on a regular basis. Otherwise, try to find anybody else another time.
If you are used to starting dialogs with a certain phrase, set it as a default one. After that, it will be automatically sent to everyone considered to be an appropriate companion for you.

back to menu ↑
Random Video Chat
This application has helped a lot of people to find friends and spend time with great pleasure! As soon as you feel you are in dire need of someone who can share your point of view or give some words of advice, just click the button!
When you have a chat, try to find everything both of you can share and speak your mind! If you feel you have mutual sympathy and can't help discussing everything happened to you, you can become the closest friends, no matter how far from each other you are.
Not only has this app a range of cool functions, but its design is also thought to be classy and sophisticated, according to users' opinions.
back to menu ↑
AnonyChat
AnonyChat is such a great application for anyone looking for new companions! You are provided with an opportunity to choose any language you prefer to speak and write about the subjects you are really into, as well.
The design is also cool. You can choose either a light or dark theme, it depends on your personal taste and preferences.
In case you want to be always aware of any messages or calls in the app, you can set notifications with sound and vibration. So, you will never forget to reply to your friends or start a dialog.

back to menu ↑
Live Chat – Random Video Chat
People from all over the globe use this app to get in touch with strangers and share their emotions. Wherever you are, you can use this app with ease and have a good time discussing everything around you.
You can use either the back or front camera. Send likes to your companions, share wonderful photos and videos. With a variety of features, your conversation will be vivid and enjoyable!
No matter how long your discussion is going to last, there are no limits. Just enjoy a nice company and meet new people!

back to menu ↑
Chat For Strangers – Video Chat
If you want to organize a real-time video chat, this app is what you are looking for. Talk about whatever you want, send funny pictures to your companions. There is no chance to be bored!
If you are into talking to people of a particular gender or age, filters are what you need! You will be connected to those you really like to talk to and conversations will definitely become your new hobby!
People from different countries already use this app and satisfied with its functions. If you want to have a talk right now, just follow the link below and download this handy app!