On the hunt for fun ways to make new friends? You've come to the right place!
We've scouted the best chatroulette apps for Android & iOS you could try. These are anonymous chat apps that let you connect with random users via video calls.
These apps let you have a real-time talk with someone from around the globe to discuss anything that comes to mind. There's no need to showcase your face, so no worries here. And if you're not in the mood, you can always use a text chat. Let's dive in!
Chatroulette
This app lets you interact with users from all over the globe via video calls. It's a one-stop shop for everyone who needs more interaction and doesn't mind the fact that the chat is random. You can use it to make friends, a love interest or just to kill some time in a fun way.
Needless to say, this app is a great way from practicing new languages. You'll get to filter the ones you're interested in to be able to match with native speakers. As for the filters, you can also pick the gender of the potential match if needed. You can connect with users who share the same music taste, hobbies, and all that.
There's also a search bar that lets you find specific users to connect with. The quality of a call is pretty nice, it surely won't bother you while talking.
You get to decide what info to disclose on your acc, there are no limits or restrictions here. The app does have a paid pack with more features, but the free one is fully usable.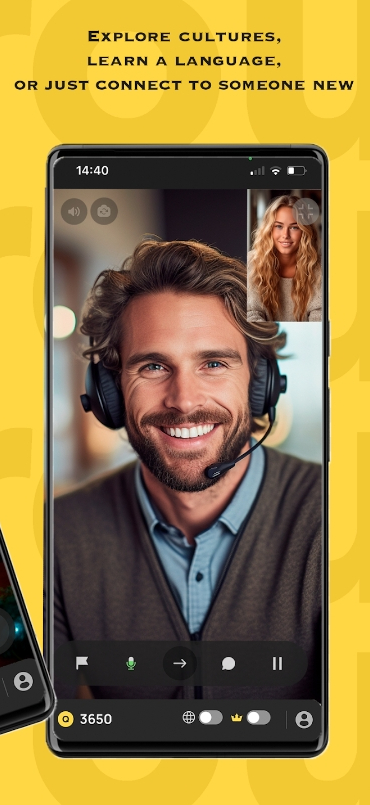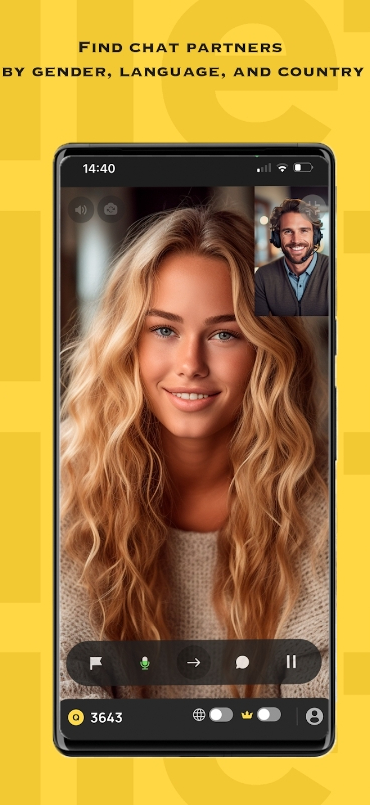 Chatspin
It's an app that lets you video chat with worldwide users while staying completely anonymous. The app won't ask for your name or any other personal info. It's your choice to add info to your ACC's bio, there are no requirements here.
You don't even have to keep your face visible during chats, so no worries here. It has a major active audience with millions of users, so you can always find someone to talk to. The chat matches are completely random, and the element of surprise adds a special charm to the overall exp.
In case you do want to show your face, there are tons of filters for you to use. And if you don't enjoy the person you've been matched to, just swipe to move to the next one. You can also use filters to avoid unwanted contacts.
You can even use regional filters to access foreign users or those living nearby. The app also covers video chatrooms where you can communicate with various users at once.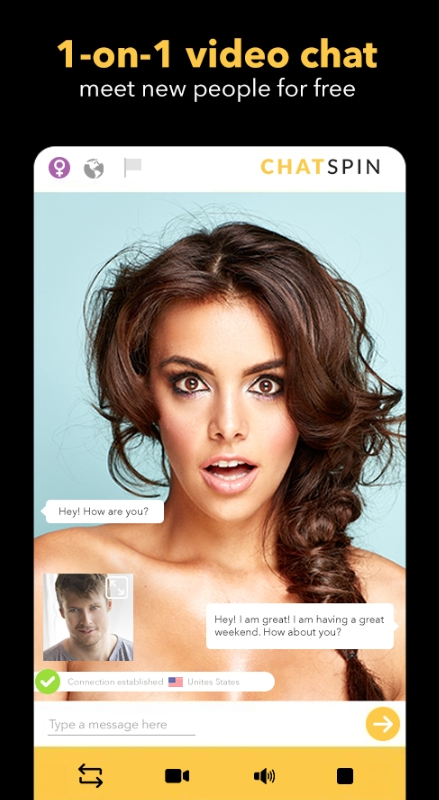 You may also check: 11 Best Private Messages Apps
Chatruletka
Chatruletka is an app that gives you the ability to chat with people. This is a huge chat room with the same number of users. Here you can find friends or even a soulmate. Chatruletka is free. It works without any difficulty.
First, you need to go into the app itself and press the start button. Then the system will select a random person who has the program and you can start chatting. Communicate openly and don't keep secrets from your conversation partner, talk on any topic.
If the partner didn't match your interests or anything else, just click the button again and you can chat with the new participant. You'll be able to talk through the microphone, but if it's broken, use typed text to send messages.
Do you want to make a vivid impression on your conversation partner? Then try to wear bright, unusual clothes, dance, and show original movements. Be yourself and enjoy it! Release all the emotions accumulated during the day.
The app fully encrypts the data of the participant. It is worth noting that if a person is unkind and rude to you, you can block him or her for 24 hours. In this case, the former interlocutor will not be able to find out who exactly did it and why. The user can also be blocked by writing to the administrator.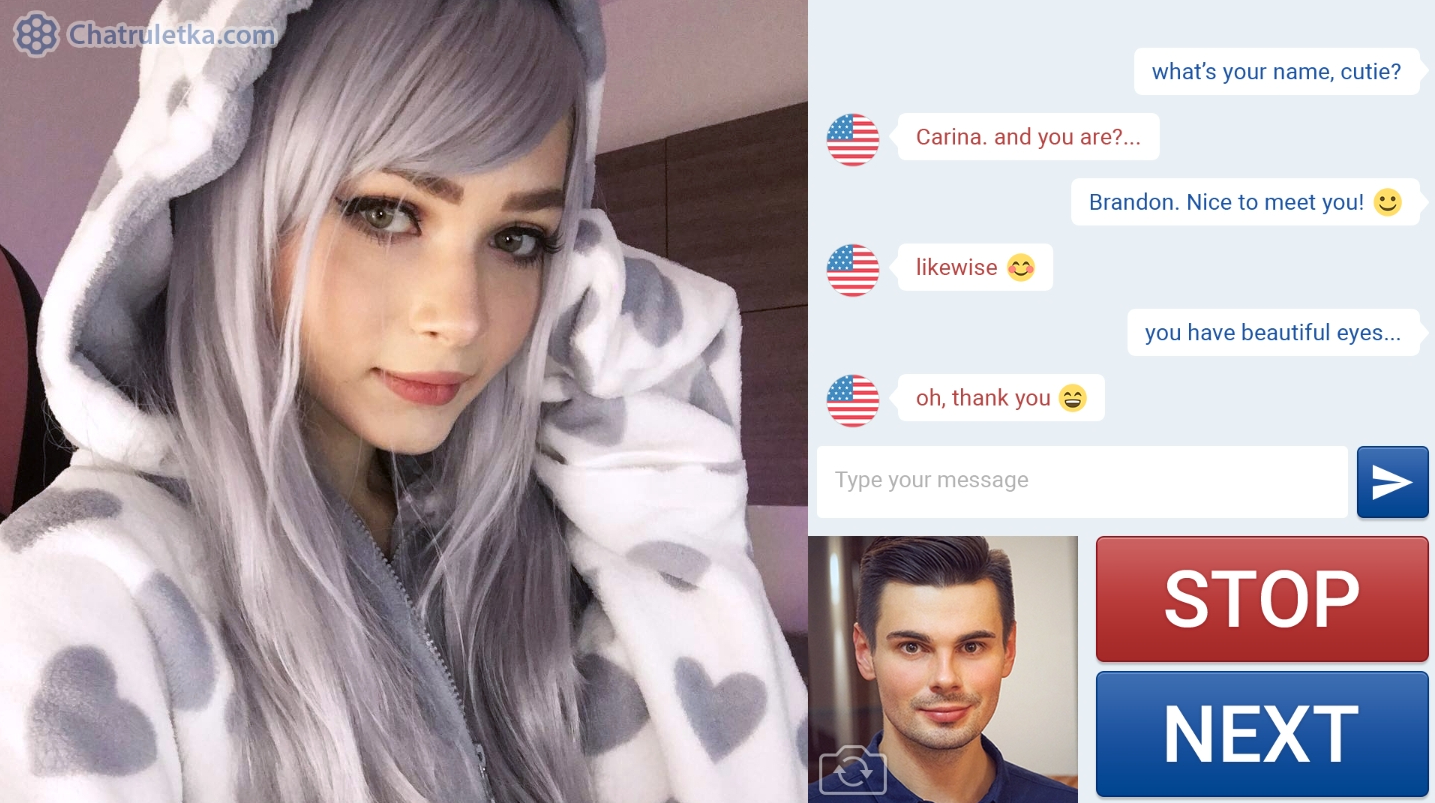 Chatous
Chatous is such an essential application for people of different interests and ages. You are always welcome to write posts concerning whatever you are into or look through those of other users.
Don't forget to attach an appropriate hashtag to what you are going to post! Having done that, you can be absolutely sure that people sharing your likings will find and call you!
What you will use with real pleasure are photo and video sharing! As soon as you desire to share a moment with the person you are talking to, click the button and it will be instantly captured.
This feature will definitely fill up your dialog with unforgettable emotions! Once you try it, you will use the apps on a regular basis and online conversations will be an integral part of your everyday pastime!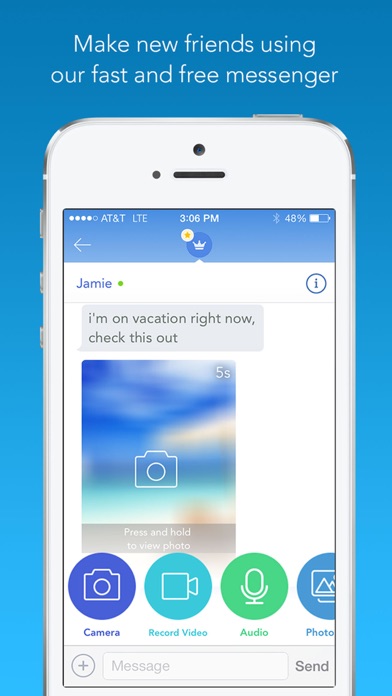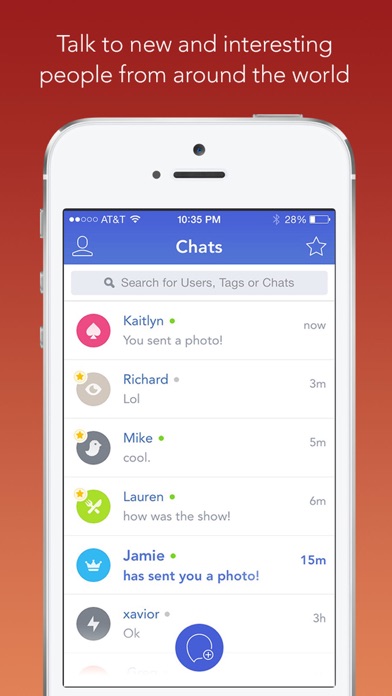 Roulette Chat Omegle
Roulette Chat Omegle is an app that will give you the opportunity to find new acquaintances. This program is free. There is a special roulette, by spinning it you will get a random person with whom you can start a conversation if you wish.
Do you like to communicate, share your thoughts and secrets? Then the program is definitely worth your attention. The app has many useful features. You'll be able to meet people from all over the world. Use effects and filters to improve your appearance and get more people to like you.
What's more, you can always call a friend and start a conversation at any time. Arrange online meetings with sociable people and discuss everything around you. Find casual chats and chat with like-minded people. As a bonus, you can send gifts and make each other happy in the app.
It's worth noting that the app works in real time. It has all the best features, no bots, and people are more responsive. Chat openly in roulette, don't insult anyone.
Roulette Chat users like its interface and graphics. Also, the program is famous for the absence of registration on the platforms, it really saves your time. Use this app to get away from the noisy reality. Learn new languages and master them thanks to people from all over the world.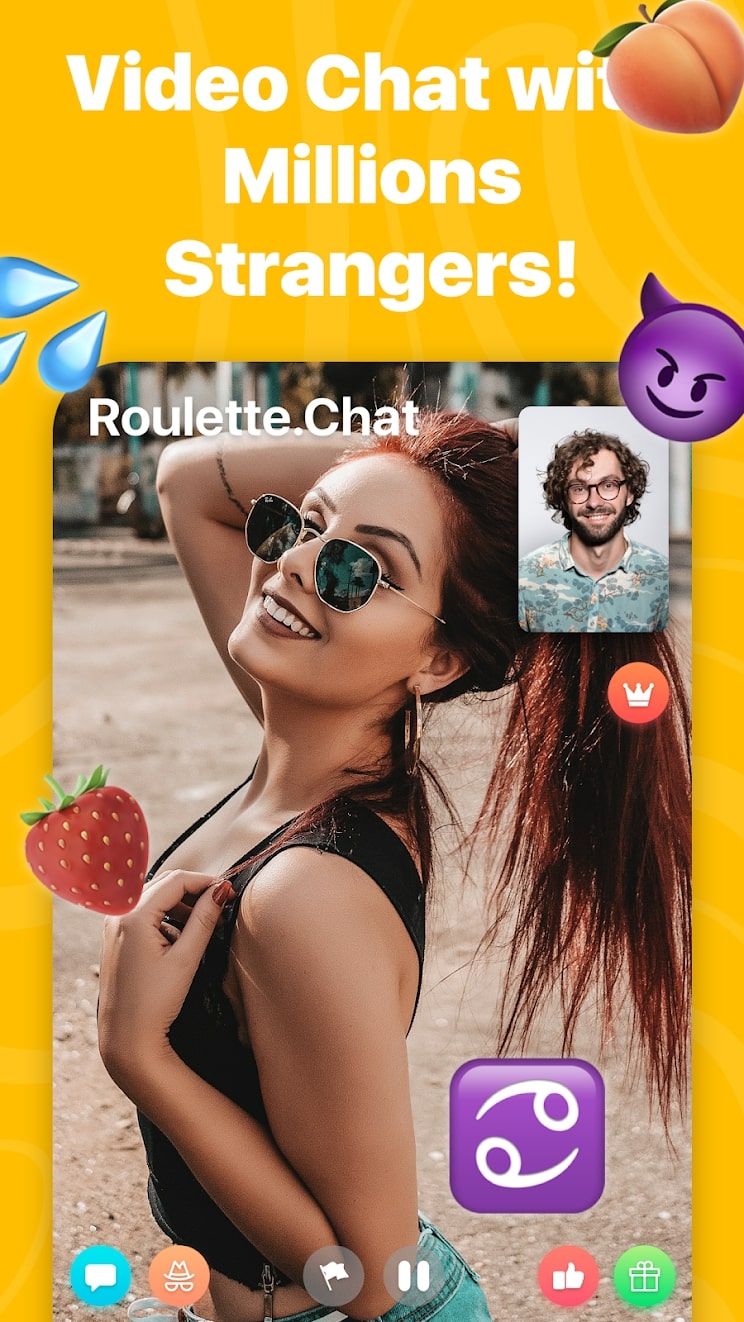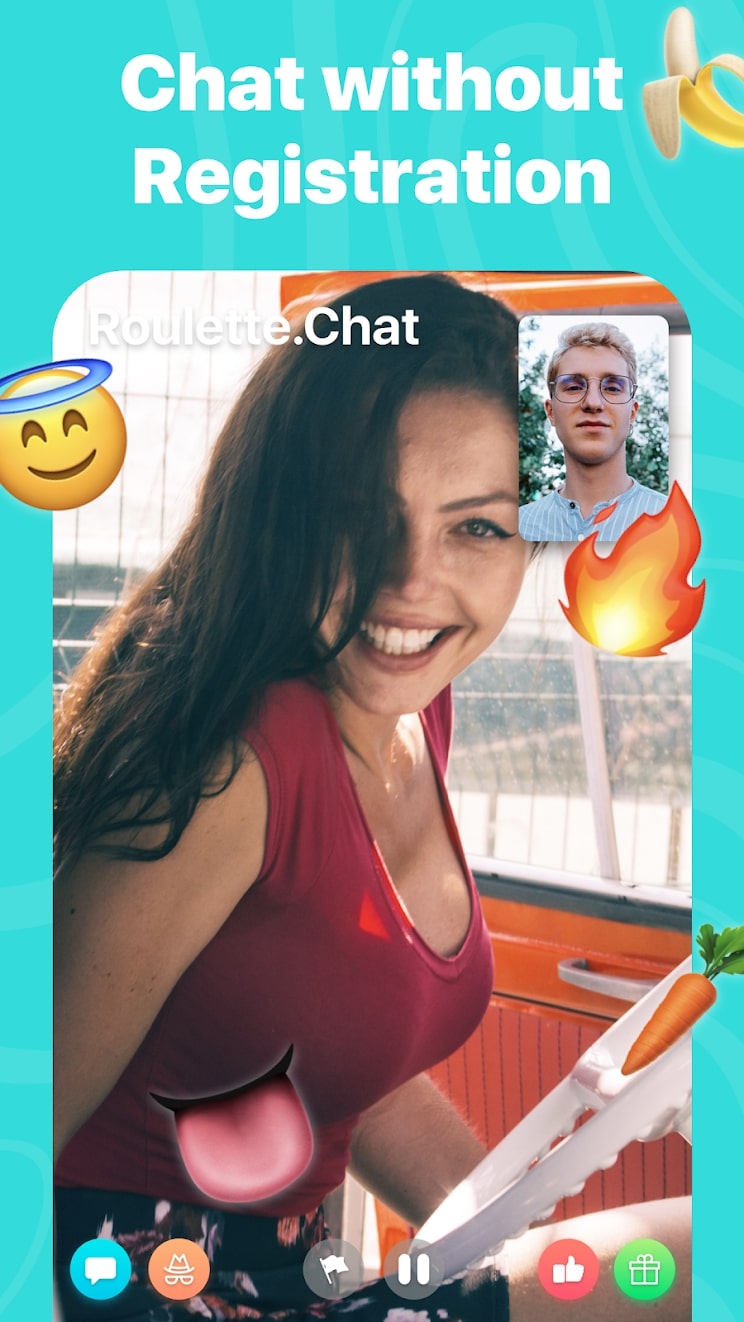 Azar
This app is extremely popular with people from more than 190 countries! Whether you want to make friends with anybody within a ten-minute walk from your home or enjoy a nice conversation with a person living on the other end of the continent, your dream will definitely come true as soon as you launch this application.
In case you have any specific preferences, you can fill in a desirable region or gender of your companion. Since then, the app will pick up users according to what you have set.
Don't be afraid of choosing the places where your language is not spoken! With a real-time translation, you won't even notice it! If you feel a bit shy when you meet a new person, don't worry. Use amusing stickers and costumes to break the ice!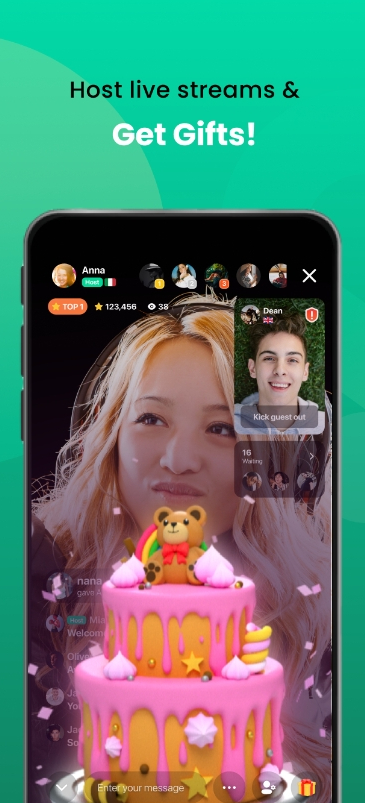 Cam
Have you ever wanted to keep your name and other personal information in secret while talking to people? If you feel it is what you need, Cam is such a nice application for you!
Now you can keep in touch with people, living in different places all over the globe! Just click a button and you will be immediately connected to whoever you desire. Distance doesn't matter anymore!
All you need is to open the app and fix your camera. After that, you are ready to have a dialog! Please, keep in mind that any acts of offensive behavior are forbidden and try to be tolerable while discussing different topics. Otherwise, you are going to be banned.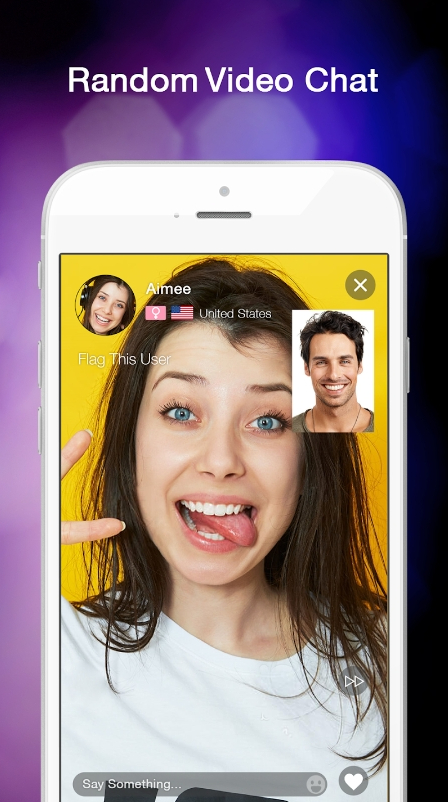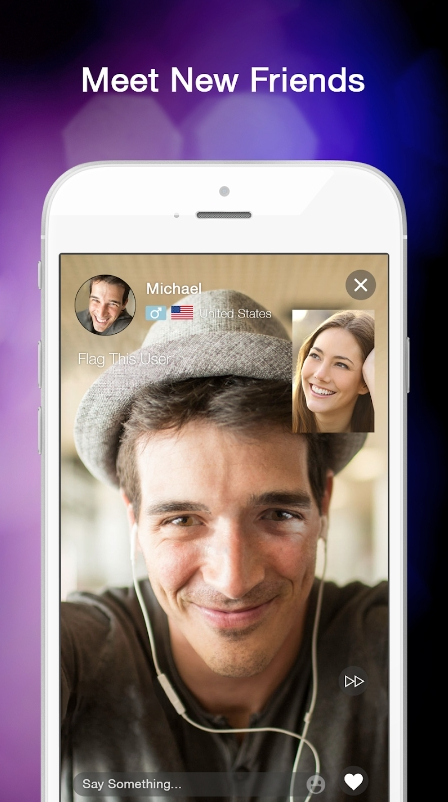 Fav Talk
Fav Talk allows you to search for people according to their interests. No sooner had you found a person sharing your hobbies, than you could open a chat and ask for more information. If you feel you have found someone you want to talk to, you can develop your conversation into a life-long friendship and have a nice time talking to each other on a regular basis.
There is a great opportunity for everyone to learn new languages! Just find a person from the country where the language you want to learn is spoken. Maybe, you can share knowledge of your language and culture in turn and your discussion will be much more productive and absorbing!
In case you don't want other people to see your profile and write anything to you, go to the settings and fix this option. Since then, only you can start a conversation.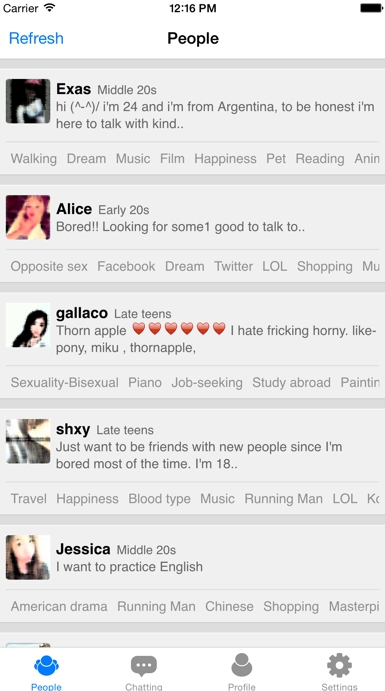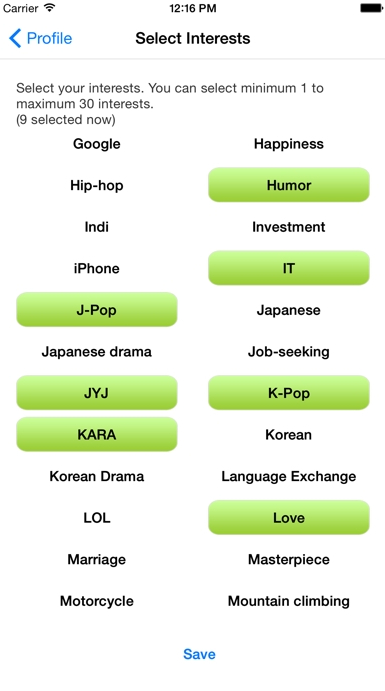 Strangers Chat Roulette
Next on our list is Strangers Chat Roulette. It is such a handy app for everyone craving new acquaintances! Hardly had you felt like having a discussion, you could open the app and start it.
No matter where you would like your friends to be from. You can either set a distance filter or miss this option. If you opt for admitting all regions, you will be able to be put through to people of various countries and languages.
If you notice some users misbehaving or find their actions offensive, do not hesitate to make a report. Your problem will be solved in the short term and nothing will kill your mood ever since!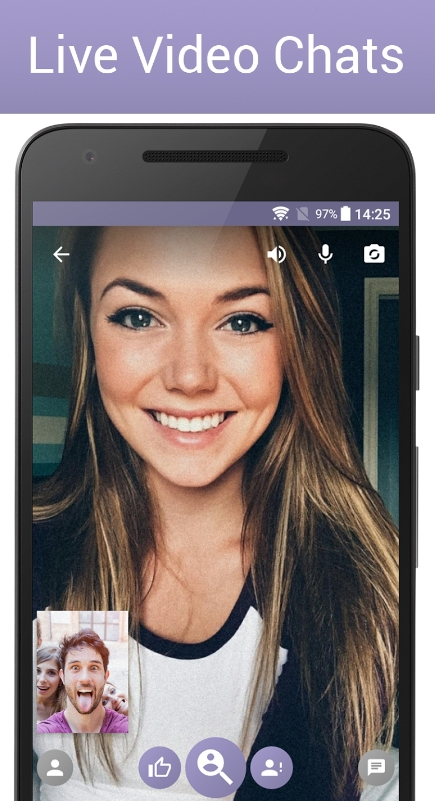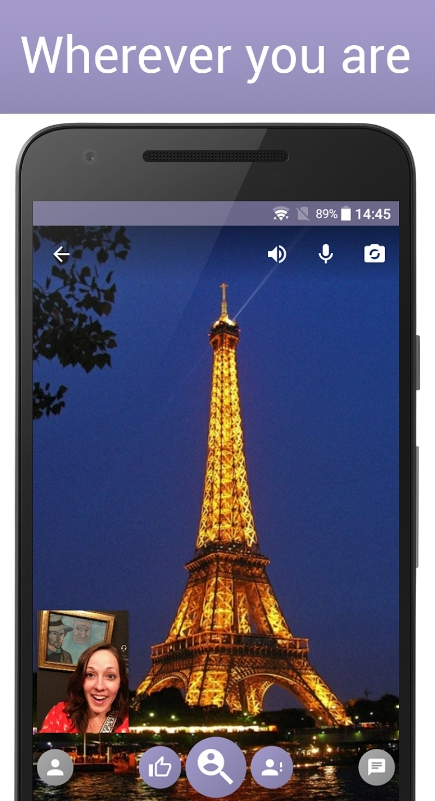 You can also check: 11 Best speech-to-text apps for Android & iOS
Sky
Sky is a great dating app. Would you like to communicate with new people, make close friendships and even start relationships? Then this program is definitely for you.
Everyone needs a companion to whom they can express their emotions and feelings. You can find the person you like here. This program is designed to help you find people you want to talk to and spend time with.
This app gathers all those people who are a burning desire to communicate and look for new acquaintances so that no one will reject you. Conversations can lead to a closer relationship of trust with each other. You can also create meetings on the Internet.
It's worth noting that the program is anonymous and no one will know your personal information. You can also choose people by entering gender, age, and interests.
Moreover, you will be able to record voice messages and videos for your friends. In this way, you will be able to enter a more trusting relationship with your interlocutor.
The app is absolutely free and does not require registration. It will always notify you about updates and new messages from people. Users love the interface of this app. Here you can easily train your communication skills and have fun.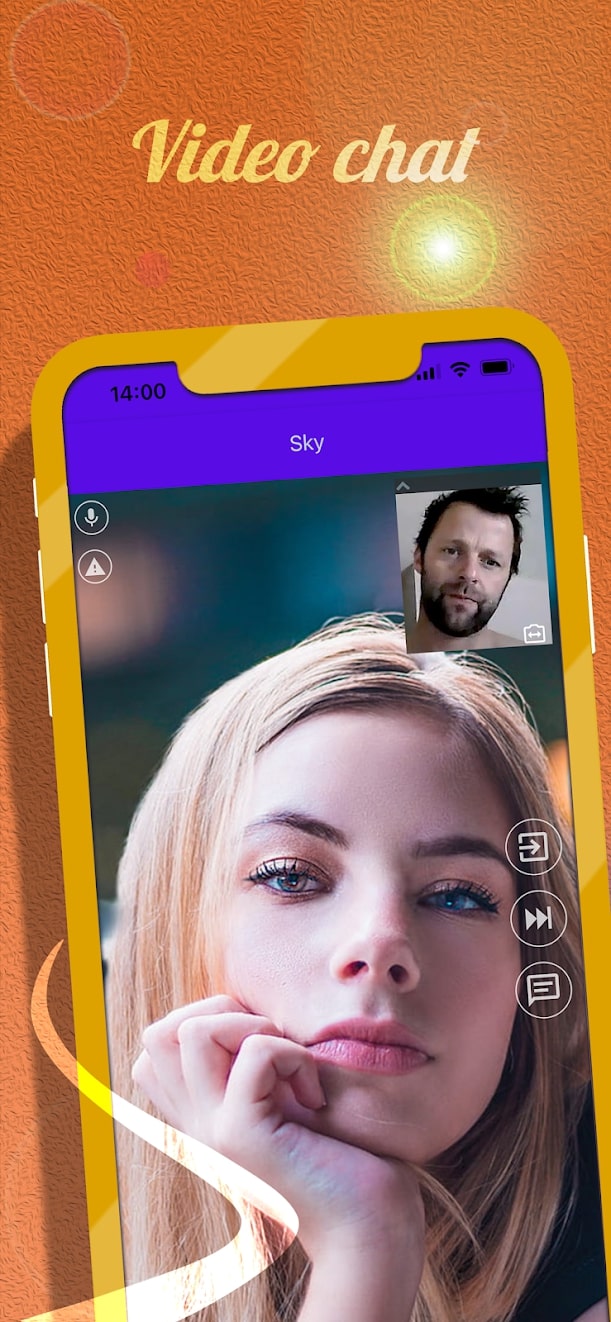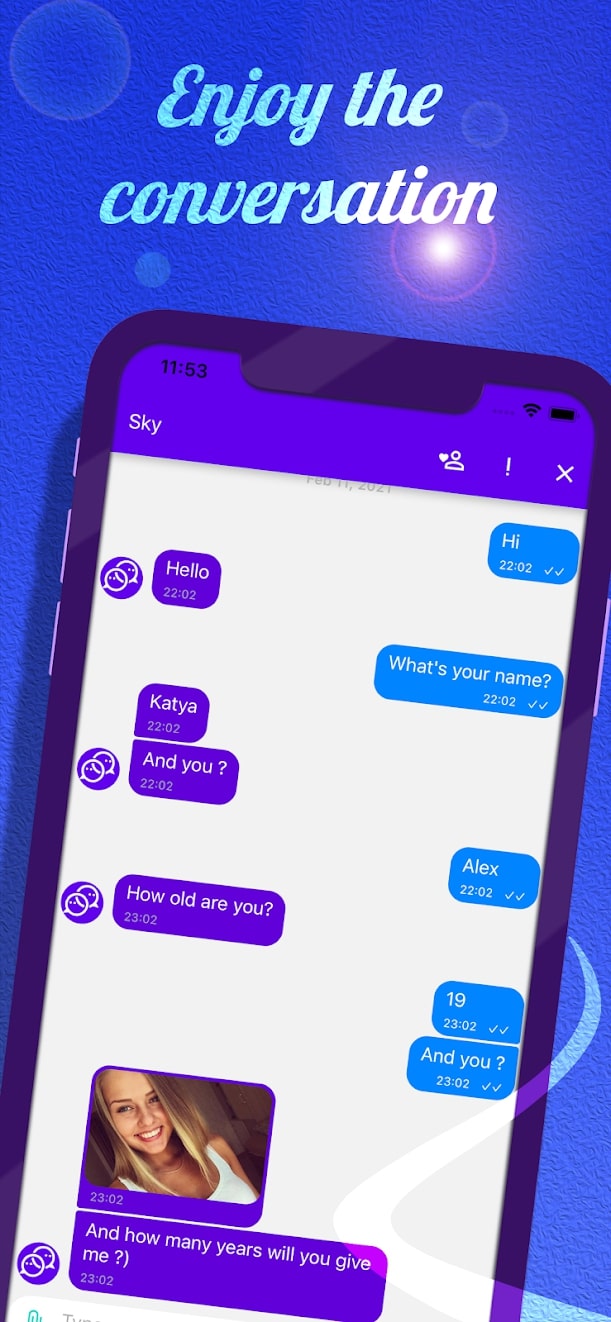 Random Chat / Chat Roulette
If you need a person to share your emotions with or appoint a meeting in real life, this app is what you need! Meet anyone you want in a cool random chat room and discuss whatever you want.
No registration is required, just open the app and enjoy the nice company. Don't forget to add funny pictures to make your dialog vivid and inspiring. People from all over the world use this amazing application and share their experiences and emotions with people from different countries.
If you desire to have a conversation with people from a certain region or want your companion to be into a particular hobby, just use filters. You will see the ones who are going to share your preferences and become the best companions you have ever had!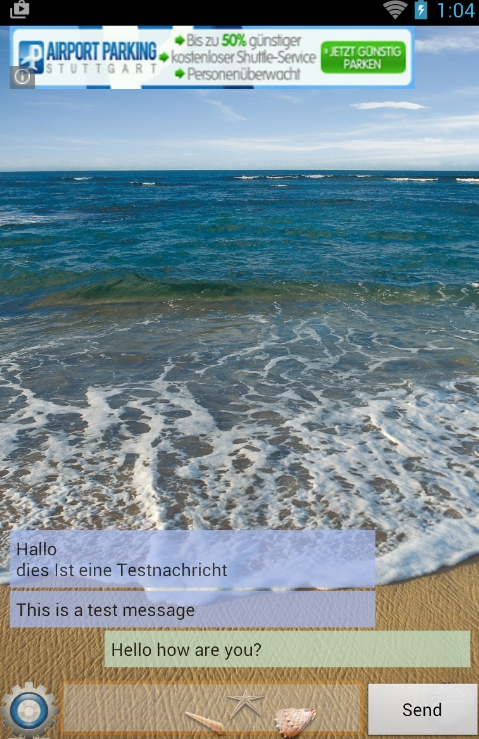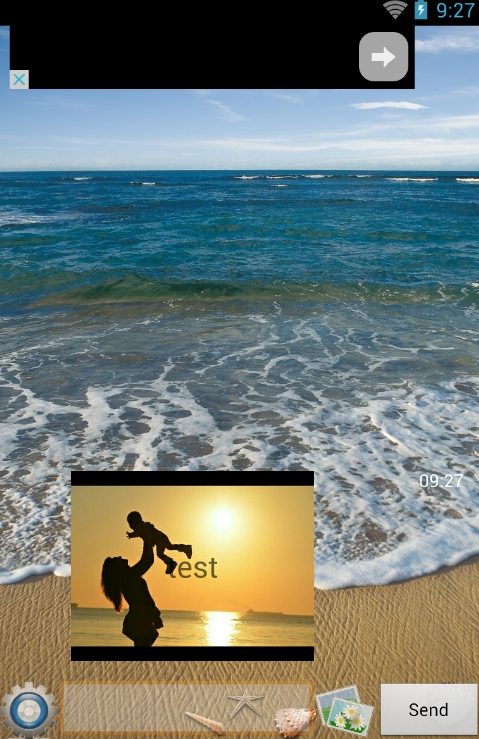 MeetMe
This is a very sweet chatting app, however, it is not very similar to Chatroulette. The main difference is that here your identity isn't concealed, but you are still able to start random chats with random people. What is more, the app shows you only people available in your area.
What is more, the advantage of MeetMe is that truly many people use this app – therefore you can find interesting people in your area! There are more than 100 million users on MeetMe. Well, MeetMe can be also considered a dating app. It has a convenient user interface and messenger.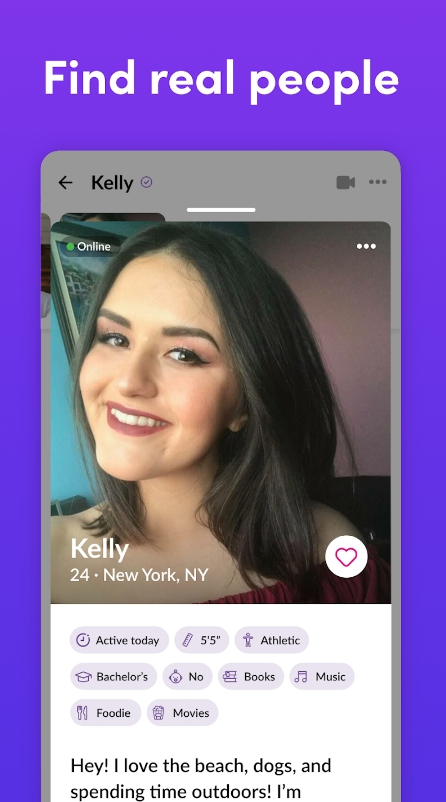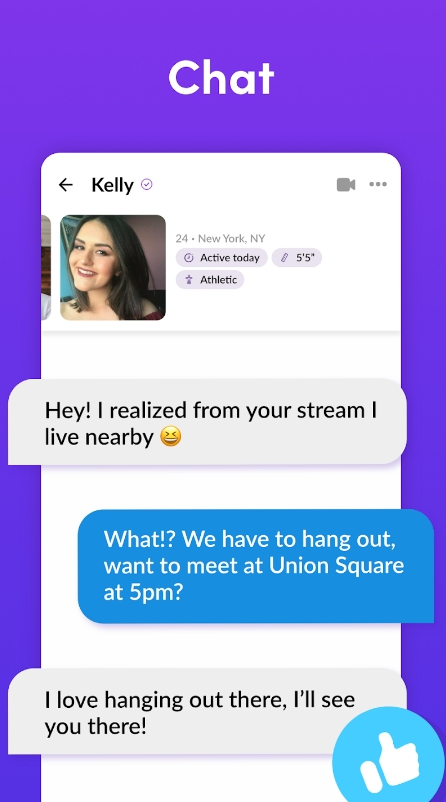 NoName
If you like to meet new people on the Internet and you have an iOS device then you can install this app. The main difference between the Chatroulette app and NoName is that here you can actually choose people with whom you want to chat by viewing their profiles.
But it's not a regular chat app and profiles don't have real names! When you see a picture of a person you can only guess how old is he/she, what's their name and so on. If you're ready to take a risk, then start a chat with the person you like!
You can start messaging or try to start video chat right from the start. However, be prepared that another user might not be willing to take a call.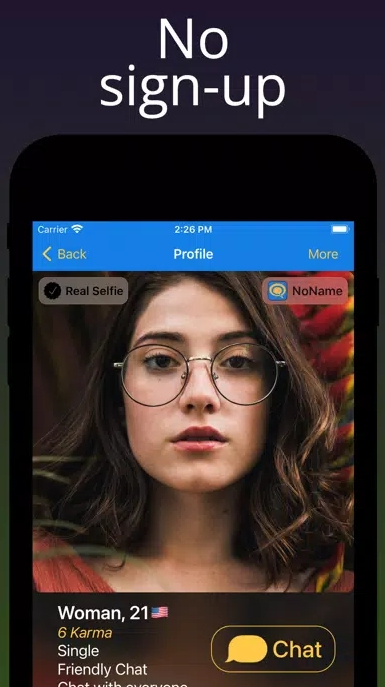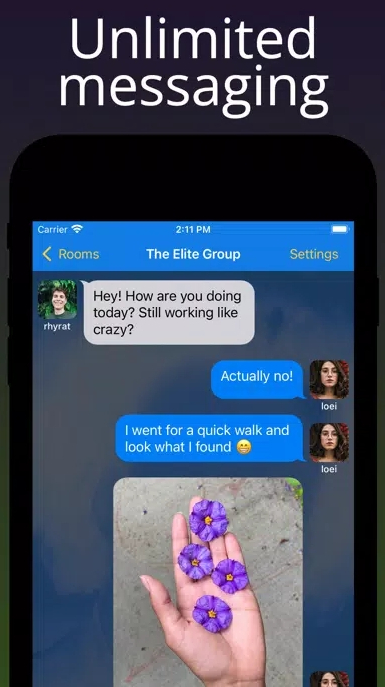 Chat Alternative
This app suits a wide variety of purposes. Whatever you want to do – learn a new language, find true love or just have a talk with anybody from another end of the globe – "Chat Alternative" is what you need!
Everything is completely anonymous. You are not required to create an account. What's more, the app is available for people of different ages. Unlike many alternatives, there are no age restrictions, so that even teens can talk to people from other countries and make friends.
For those, who are into practicing their language skills or extending their knowledge about a particular country, there is a chance to choose a place where you want your companion to be.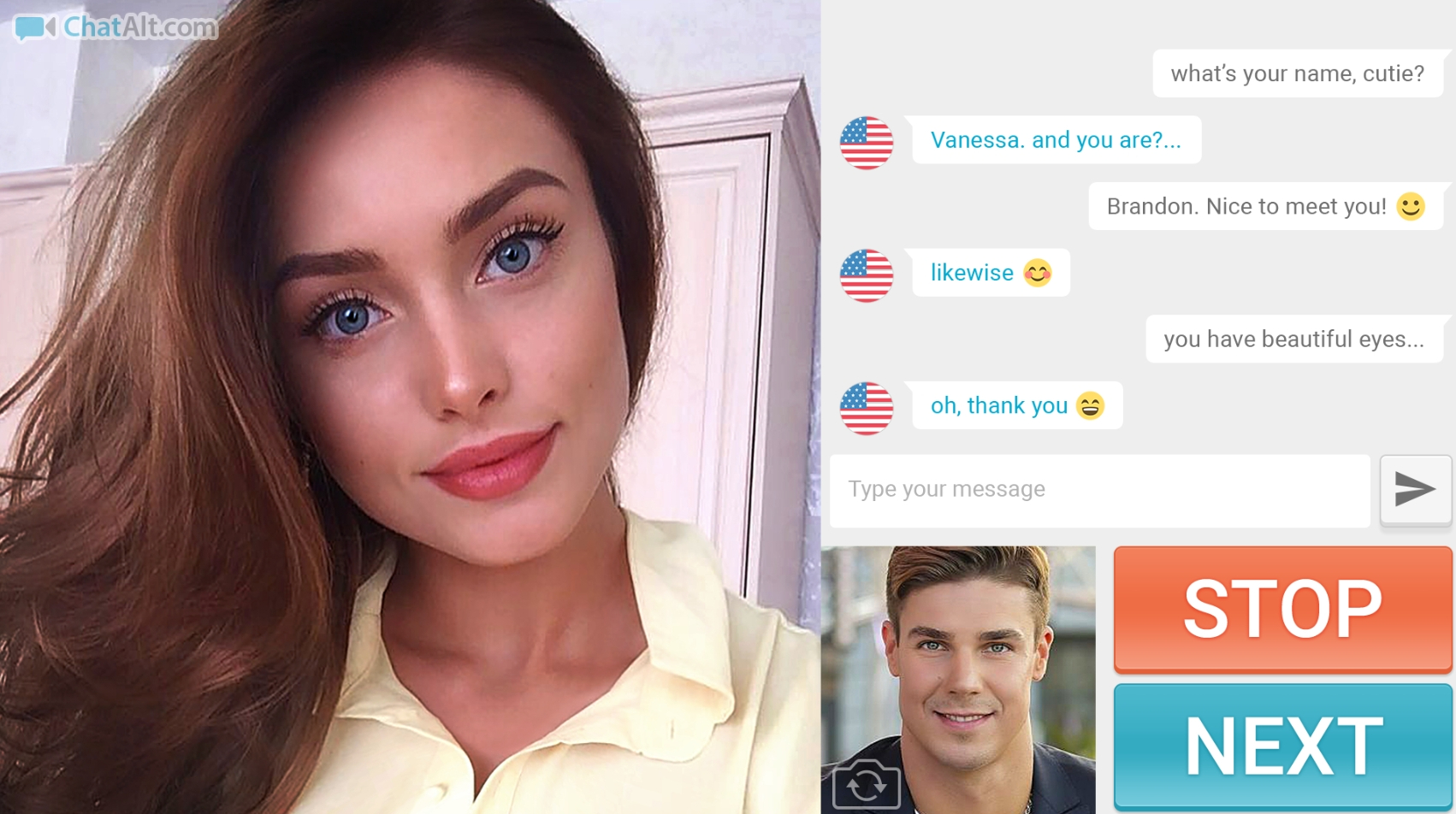 HOLLA
Still need more random video chat apps? Then, if you have an Android device, check out HOLLA – it is a fun video chat where you can talk with strangers from all over the world.
The app claims that it has more than 30 million users from more than 130 different countries. Well, it's highly dubious that you are going to face such diversity here since it's rather hard to call HOLLA popular, but you can definitely meet new people and chat.
One of the best things about HOLLA is that here you have text messaging chat, voice chat, and video chat. What is more, HOLLA pays special attention to the safety of its users and protects them from any unwanted content, harassment, and fraudulence.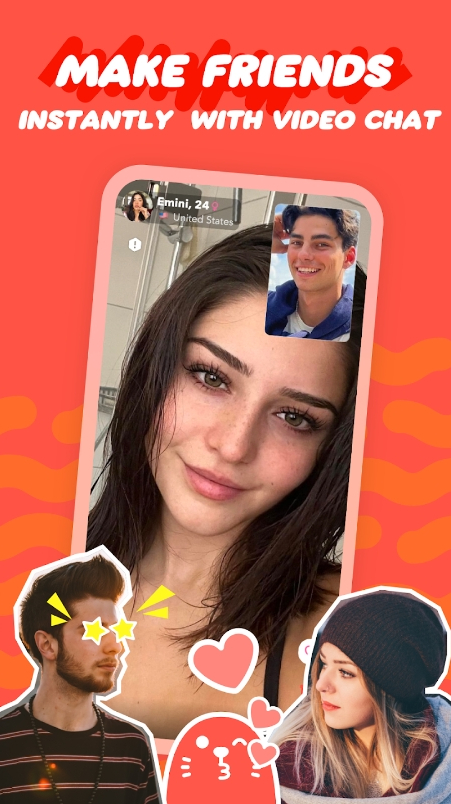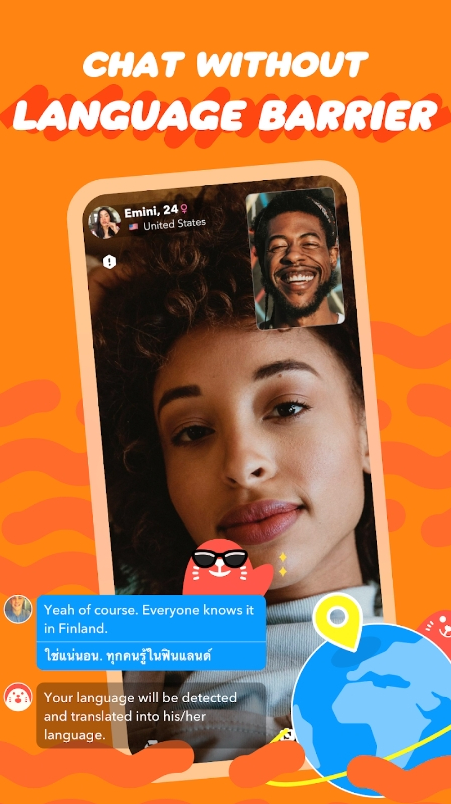 Camfrog
Camfrog is one of the best alternatives to a Chatroulette app. This is a truly popular chat platform that is proved to be used by millions of people. The app stands out for its user-friendly interface and easiness of usage. You can create your profile in seconds and go talking to people in the video chat.
The only requirement is that you must be over 18 years old to use Camfrog for obvious reasons. There are thousands of chat rooms created in the app every minute.
In each chat room, you can hold a video chat, then have a text chat under the video at the same time. By the way, it is possible here to have a chat with a group of people, not just with one person. Another interesting aspect of Camfrog is that it has its own reward system – you can earn points and give them to other users as well.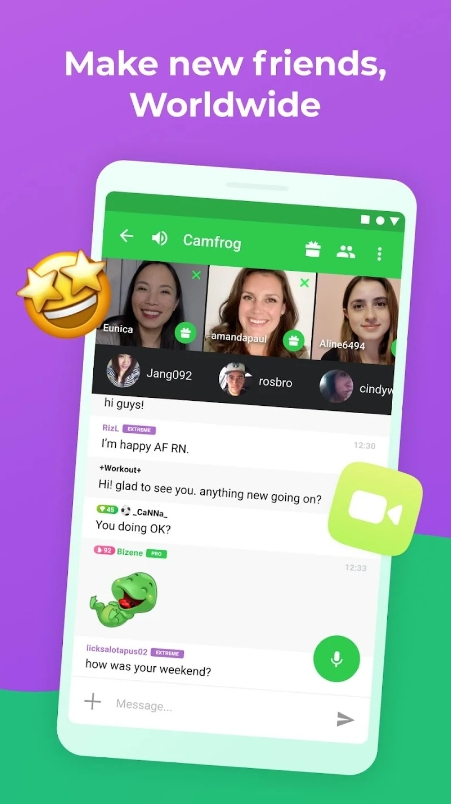 Camsurf: Chat Random & Flirt
The Camsurf app is designed for online dating. Find friends from any place in the world, communicate in video format, and exchange messages.
It is noteworthy that the utility provides the ability to communicate in foreign languages. Real-time translation of messages is available. This is really handy in solving the language barrier problem.
In the special filter, you can specify the gender of the participants you would like to meet in a random chat. If we talk about chatting for private conversations, there is no possibility to edit messages.
The app can be used without an account. Yet, to get access to all the features of Camsurf, you must go through the registration procedure. It is possible to log in via email.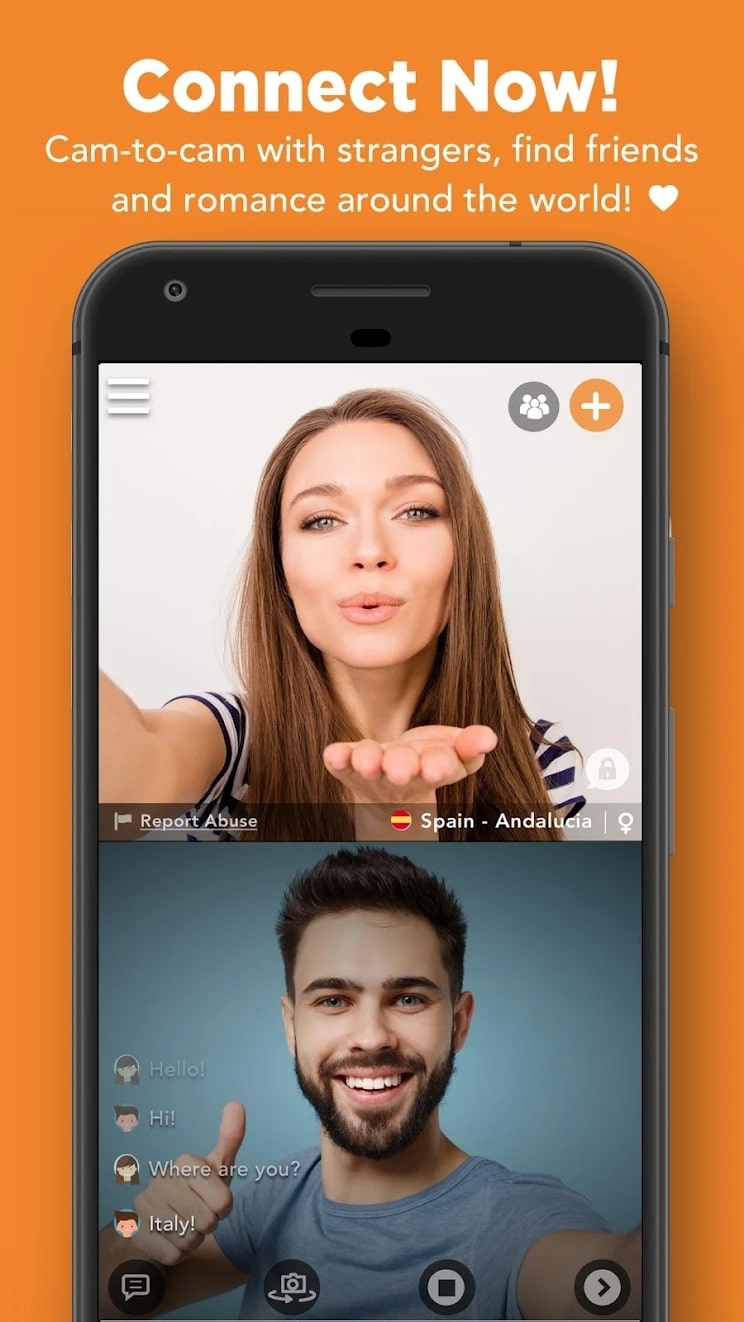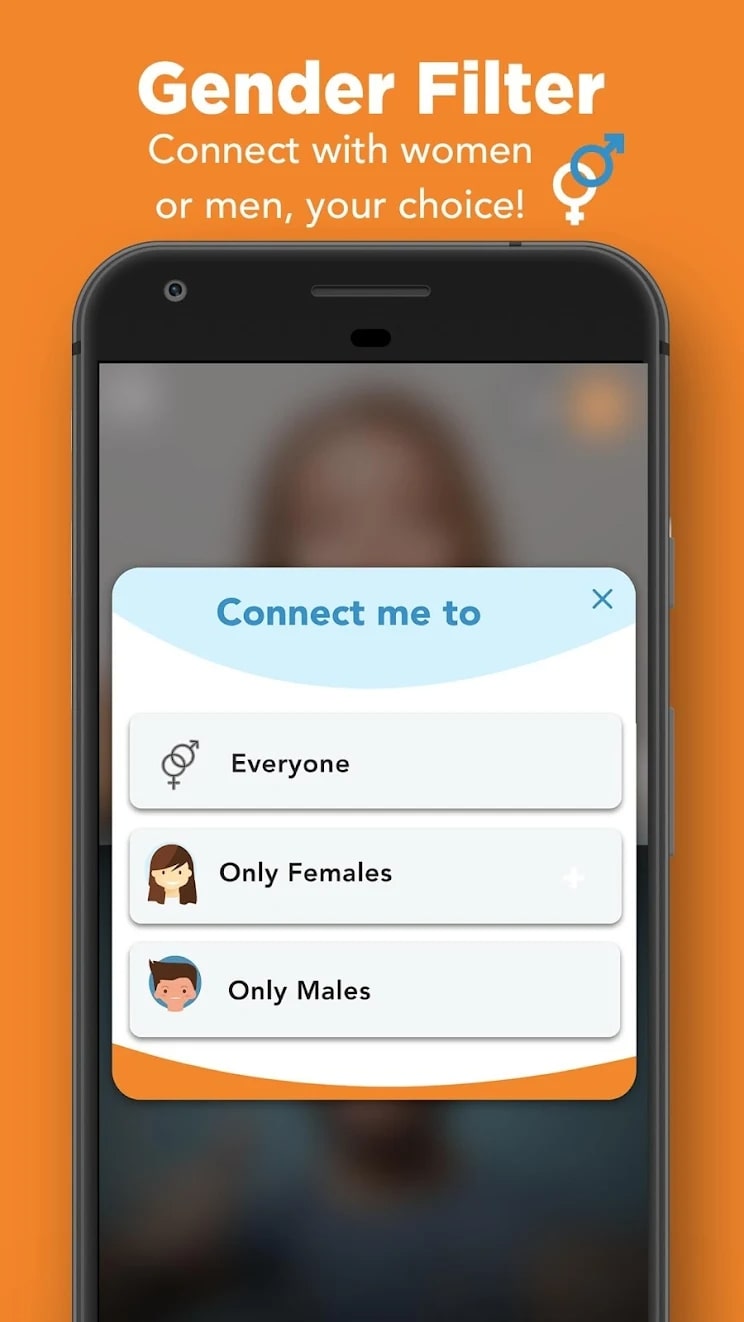 Live Chat – Random Video Chat
People from all over the globe use this app to get in touch with strangers and share their emotions. Wherever you are, you can use this app with ease and have a good time discussing everything around you.
You can use either the back or front camera. Send likes to your companions, and share wonderful photos and videos. With a variety of features, your conversation will be vivid and enjoyable!
No matter how long your discussion is going to last, there are no limits. Just enjoy nice company and meet new people!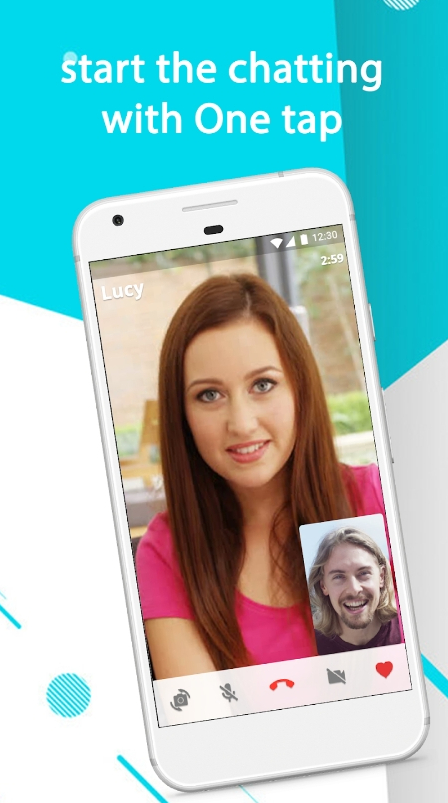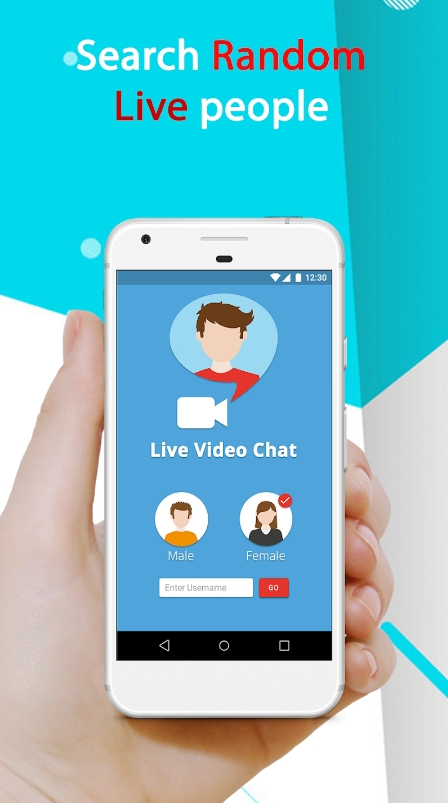 You may also like: 17 Best Free Chat Apps to Talk With Strangers
Chat For Strangers – Video Chat
If you want to organize a real-time video chat, this app is what you are looking for. Talk about whatever you want, and send funny pictures to your companions. There is no chance to be bored!
If you are into talking to people of a particular gender or age, filters are what you need! You will be connected to those you really like to talk to and conversations will definitely become your new hobby!
People from different countries already use this app and are satisfied with its functions. If you want to have a talk right now, just follow the link below and download this handy app.