If you are tired of monotonous games, then we suggest you dive into the 90s. EvoPet is a unique game development of virtual pets in the style of the 90s. The game's plot is simple. The user needs to hatch and develop a pet, undergo training and evolution. Discover different card strategies and become the champion.
And if you want to have your own pet not only in the virtual world but also in real life, you can get yourself a pet adoption app and adopt a loyal furry friend!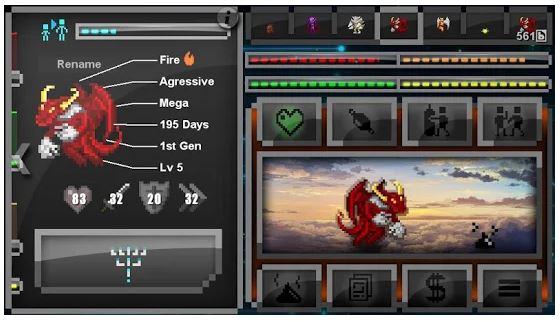 Hatch and collect multiple monster pets to raise, train, and achieve Mega Evolution. Discover different combinations of decks and use the card strategy to become the undisputed champion.
EvoPet has a support system. Many users may have questions or problems. Compose your question and send it to the support specialists and they will definitely answer you. The developer's website will allow users to get acquainted with more detailed information and principles of work. Discover new elements that affect the development of the monster, collect various cards and create your own strategy.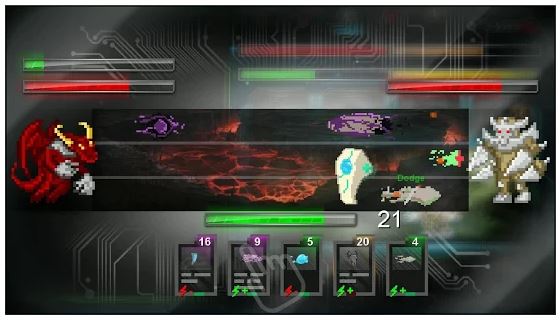 If you want to play more games with magic stories and creatures, we highly recommend checking the best apps like HoMM III.
When you first start EvoPet you enter the language selection bar. Then you can start the game. You can play alone or fight with your friends. The game supports multiplayer mode. EvoPet is a unique game with an effective card combat system. The game features over 160 cards and various game elements. Moreover, the game contains no ads, which will allow you to fully immerse yourself in the gameplay.