Heroes of Might and Magic is a legendary turn-based strategy game with elements of RPG. It serves as an inspiration for tons of other games where you can create a hero and participate in epic battles.
Luckily, we've scouted the best games like Heroes of Might and Magic (HoMM) for Android & iOS you could try. These are all addictive RPG games that let you immerse into breathtaking worlds filled with magic.
You'll get to become a real hero and try our powers fighting the hordes of evil. Plus, all these games have multiplayer modes so you could join alliances and legions, too. Let's dive in!
Eternium
It's a stunning action RPG that has all the elements of the great classics. The game combines smooth yet addictive gameplay with strong world-building that lets you fully immerse in the story. It has tap-to-move controls, and you'll never have to pay to get into the winning position here.
As always, there are several races for you to pick from. You may rather become a mage, a warrior, or a bounty hunter. The last one also lets you pick a weapon, and there are tons of options here, too. As you rank up, you'll get to learn new abilities and become much stronger.
You'll get to venture into dungeons and caves to battle skeletons, demons, dragons, ad other creatures of the night. The lore of this game is truly massive, and you'll get to explore a wide world filled with villages, castles, and all that. There's even a location with pyramids for all the Egypt fans out there. Will you have to fight mummies there? Of course!
And don't forget to search all the areas you come to, there are treasure vests and battle gear hidden all across the world waiting for you. You may rather play offline or online, it's up to you.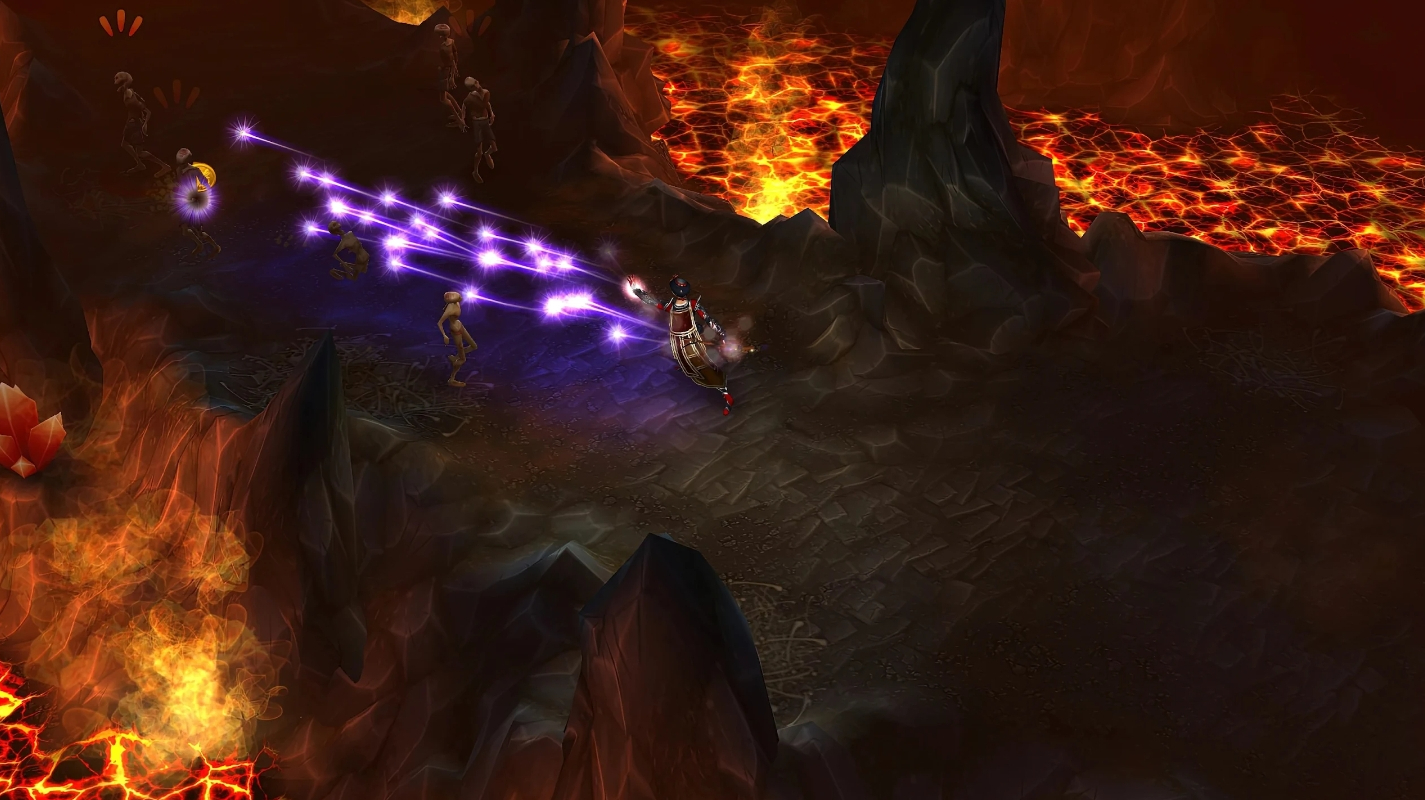 You may also like 11 Best Games Like Civilization
Magic War Legends
That's a classic strategy game where you get to participate in epic battles against hordes of evil. What kind of evil in particular? Well, there's a little bit of everything here, really. There are zombies, skeletons, vampires, and of course dragons. Each of those requires a specific tactic to beat them.
The magic system used in this one is based on the good-old four elements. You start with pretty basic abilities, but get the chance to boost them up with time. You'll be able to learn new spells, get new gear, and all that. Plus, you can join one of the four legions if needed.
The game will test your strategic skills. You'll be able to build an army and pick soldiers with diverse abilities. There are tons of lvls and special events, so you surely won't get bored.
You have the ability to buy some power-up, but you can totally win without spending real money. There are both online and offline modes, so you can play at any time needed.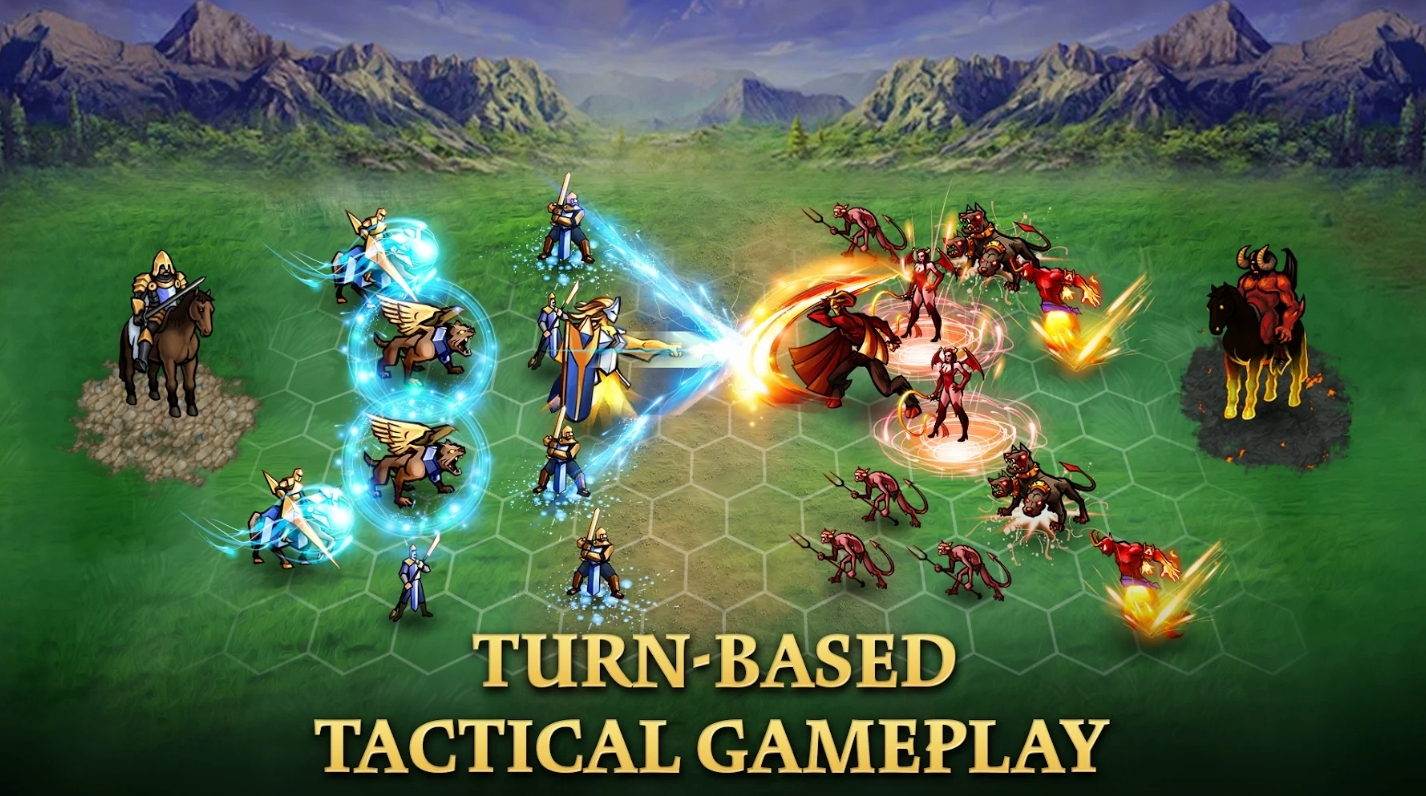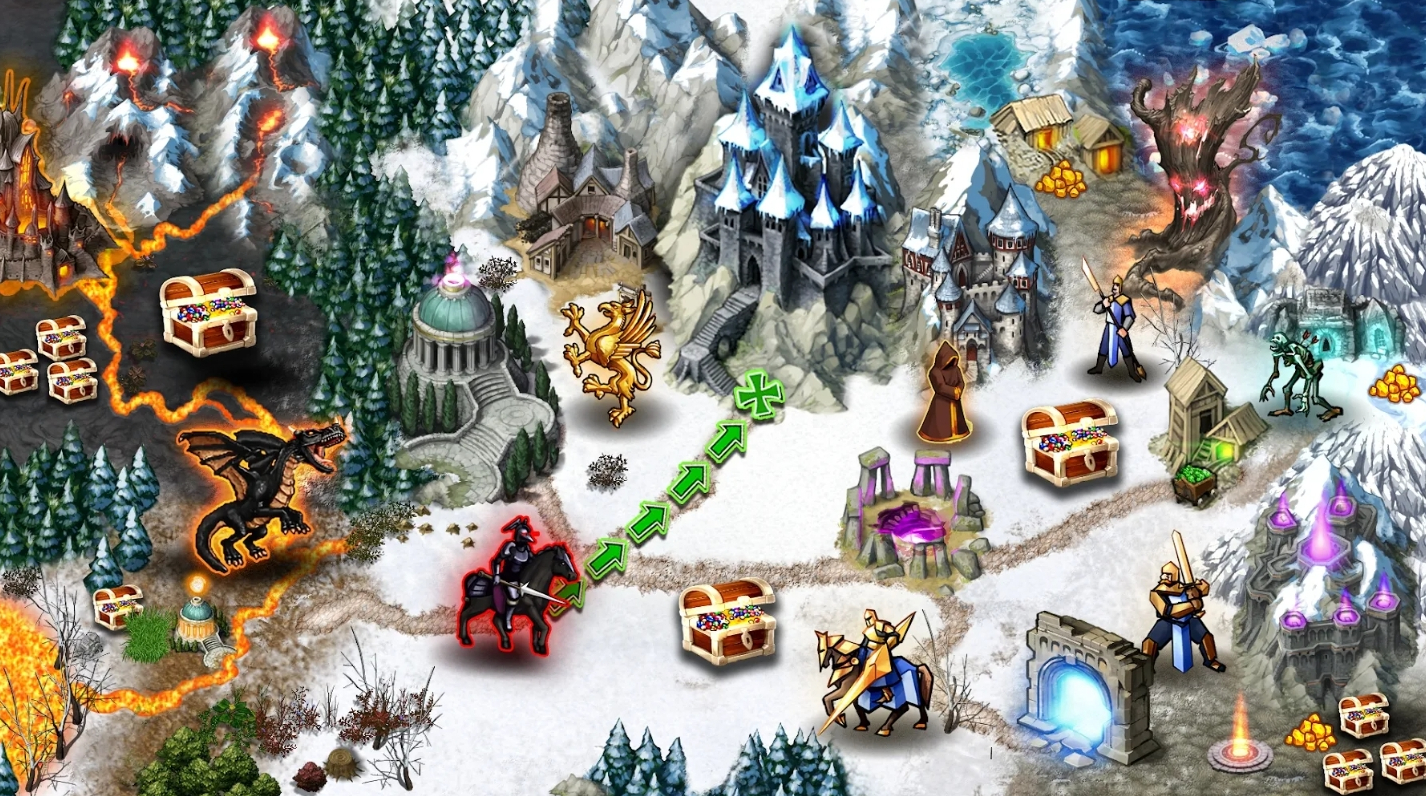 Questland
Away from mundane reality: welcome to a fantasy world where you can become a true legend. The Questland mobile app is perfect for those who love role-playing games.
Here you'll find gorgeous graphics with powerful special effects, a full-fledged plot, and a step-by-step development of actions. Challenging missions, combat missions, and great opportunities for your hero.
Create an action hero, and equip him with powerful weapons and ammo. The appearance of the character is entirely up to you. Will it be a handsome young man or a wise ruler of years? Use artifacts to become invincible. Create military alliances and coalitions, engage the enemy, and conquer new cities.
Collect artifacts, increase your ranking, and get more chances to win. The more battles you win, the more likely you are to win. Fight the monsters or other users as you see fit. In Questland, the strongest always wins.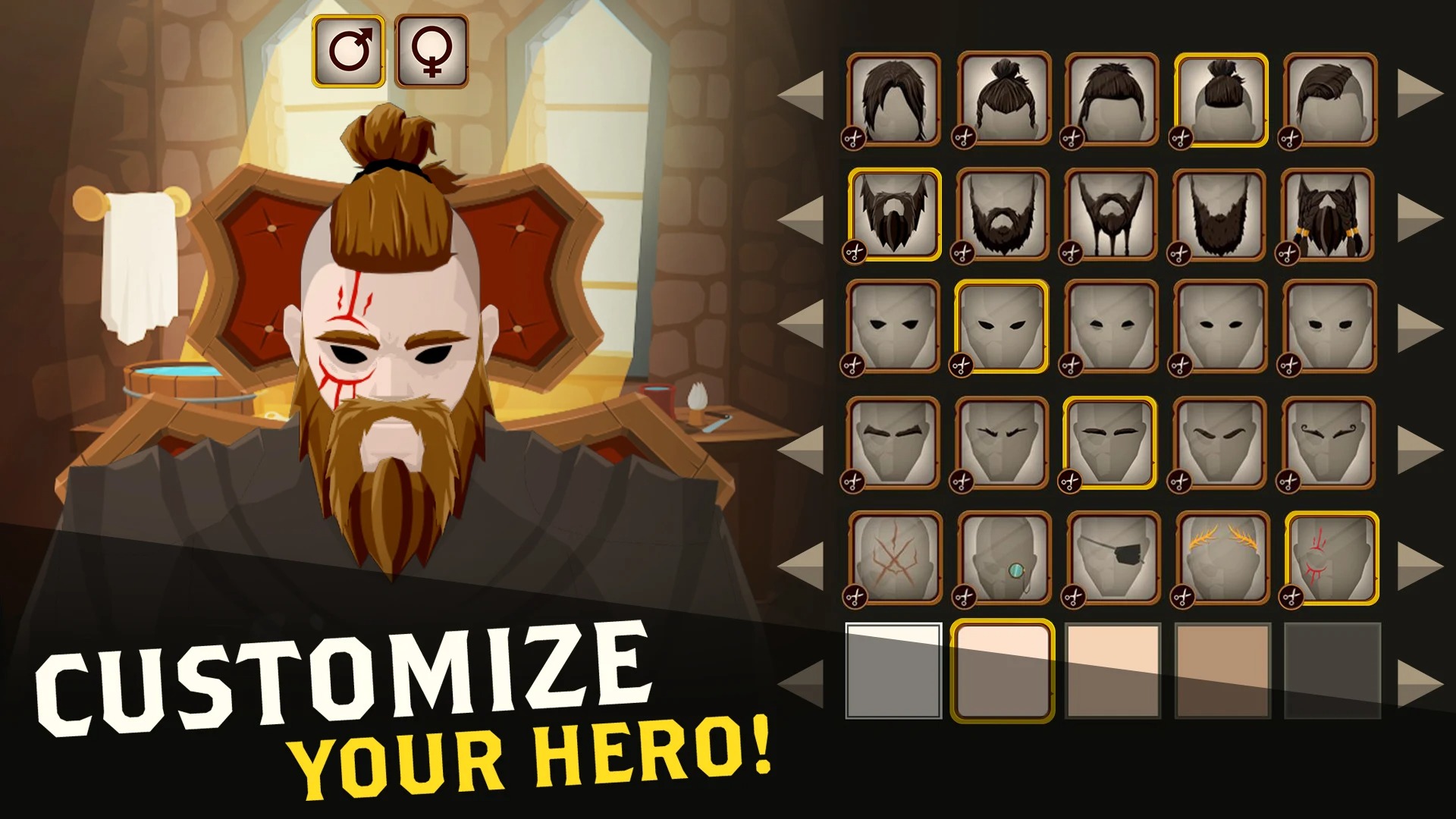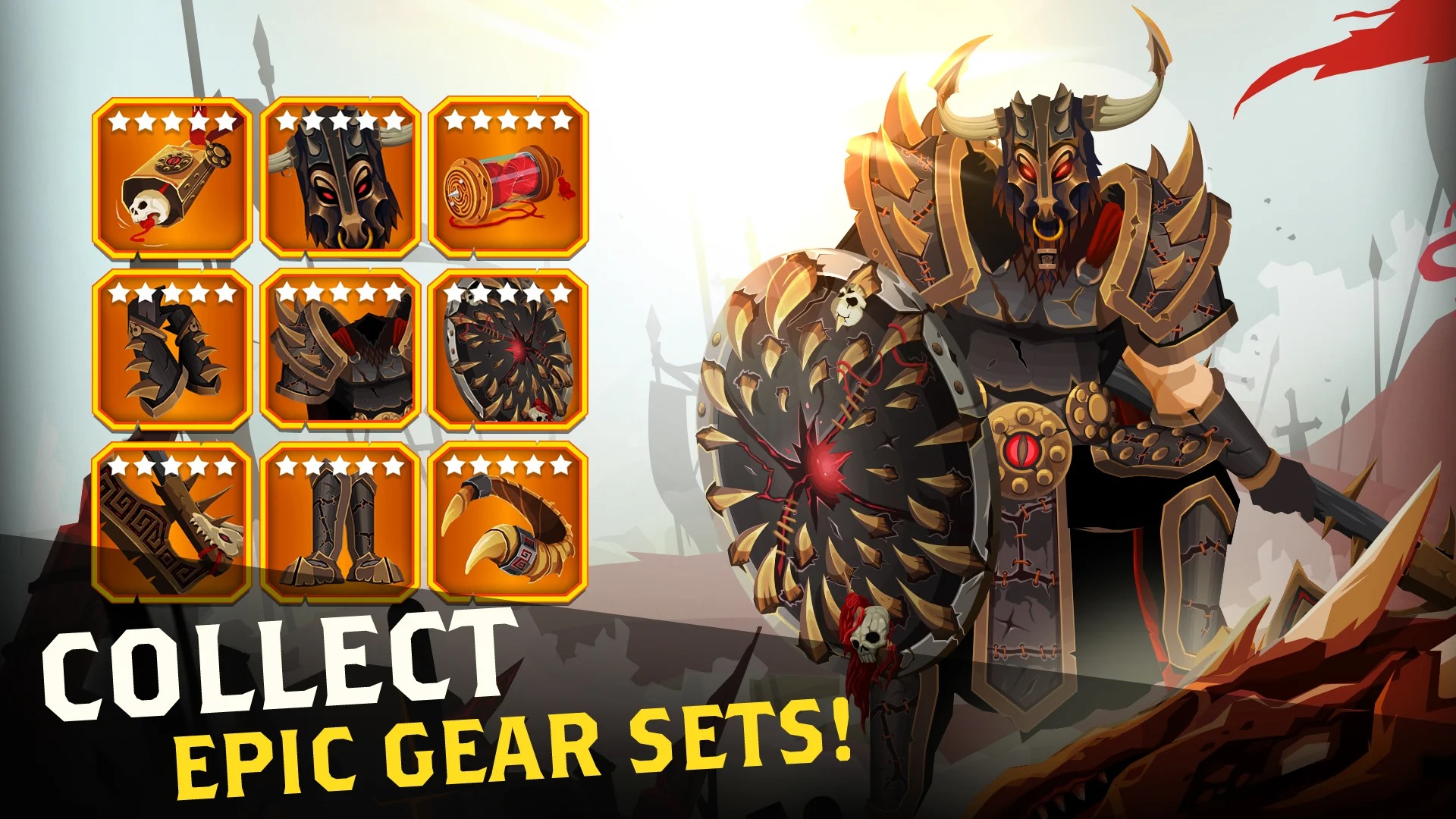 Fantasy War Tactics
Fantasy War Tactics is a free-to-play strategy and RPG game available for Androids and iOS. You will enter the world of fantasy and magic playing with heroes with extraordinary capabilities. The fast-paced game with amazing graphics drawn in anime style will give you a lot of positive emotions.
Features of the Fantasy War Tactics:
Become a lord, recruit an army of heroes, and start the war.

More than 50 heroes to play with unique characteristics, abilities, and personalities.

All game characters are created in 3D.

Different levels of difficulty with the latest newly added "Hard and Hell" level for a particularly skilled player of such games.
Except for fighting you, can sell unwanted weapons, and upgrade your arsenal and heroes' skills. This feature is useful for the times when you have run out of energy and aren't able to participate in battles. The app suggests in-app purchases.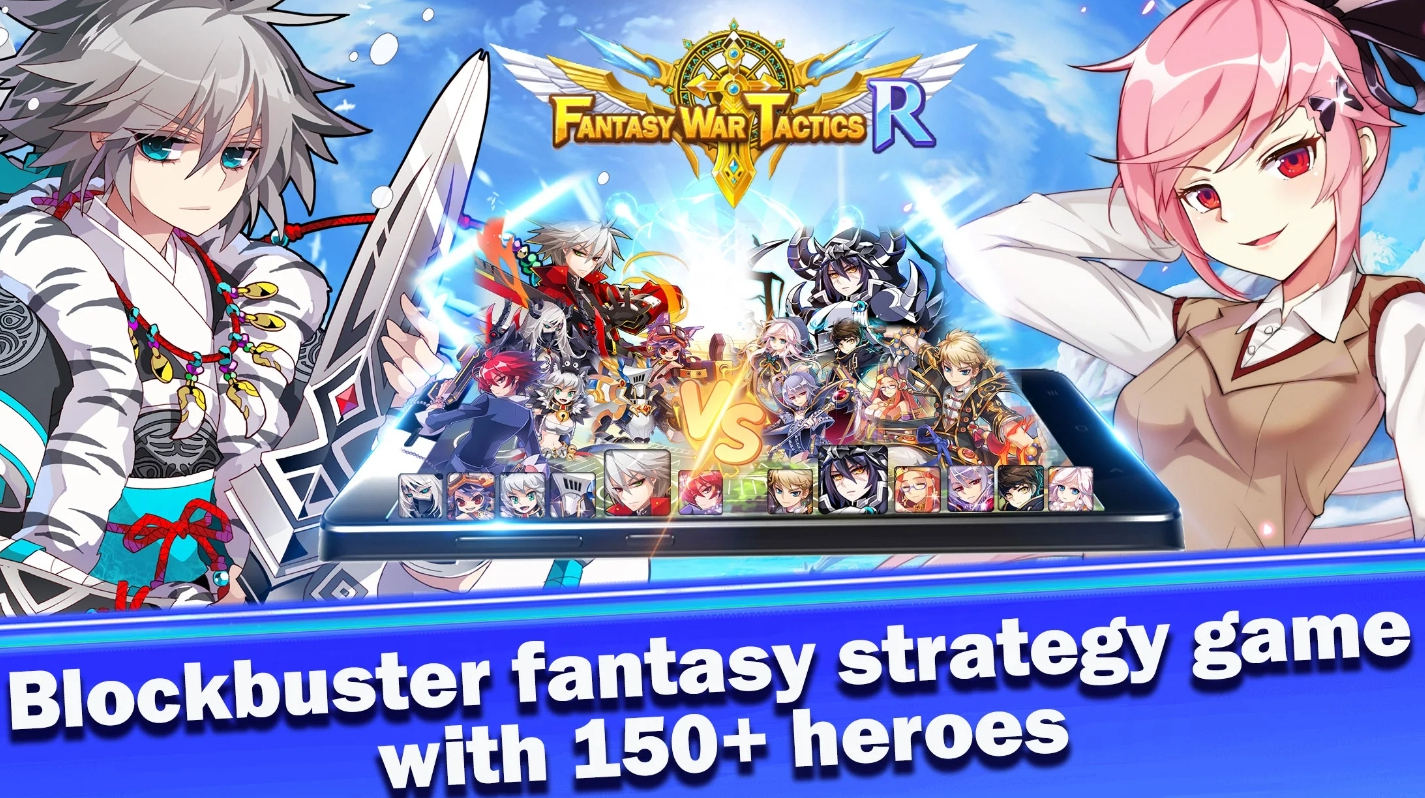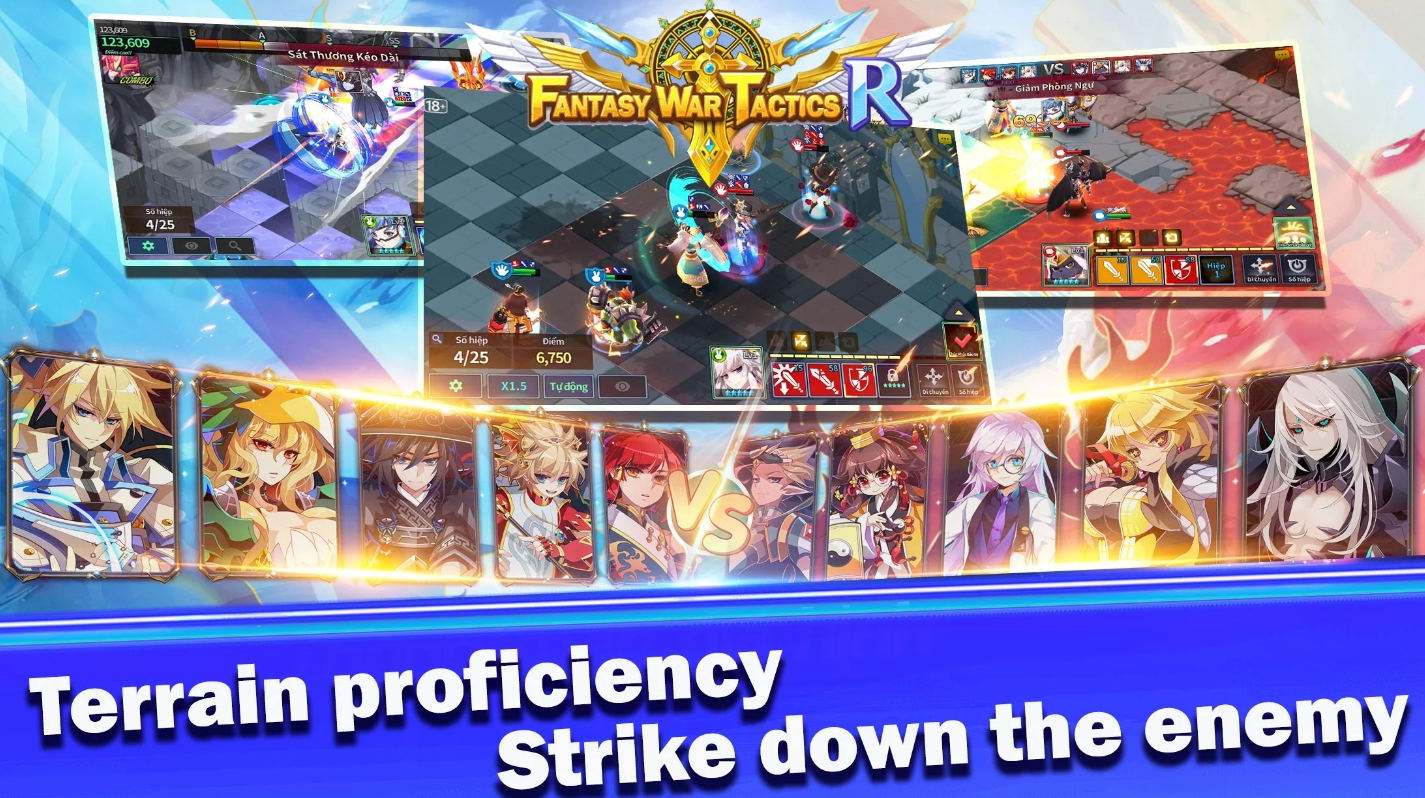 Dungeon & Heroes
Dungeon & Heroes: 3D RPG is another RPG strategy game you will enjoy playing. To start playing you will establish a kingdom by building a castle, gathering various heroes to assemble your army, and protecting your territory.  
You would need to discover dungeons to collect important resources, fight with Flame Dragon to get more bonuses, and explore other areas to find rare objects and resources.
Main features:
Different heroes and other fantastic creatures in the amazing 3D graphics.

Different tasks and activities: battles, constructions, and simple fights to open the way to move or grow your area.

Guilds to create or join to ally together with friends all over the world.

A lot of resources are available: coins, gems, and artifacts.
The game is free to play, though some in-app purchases will be suggested to accelerate the game walkthrough. The game is challenging and you will enjoy playing it.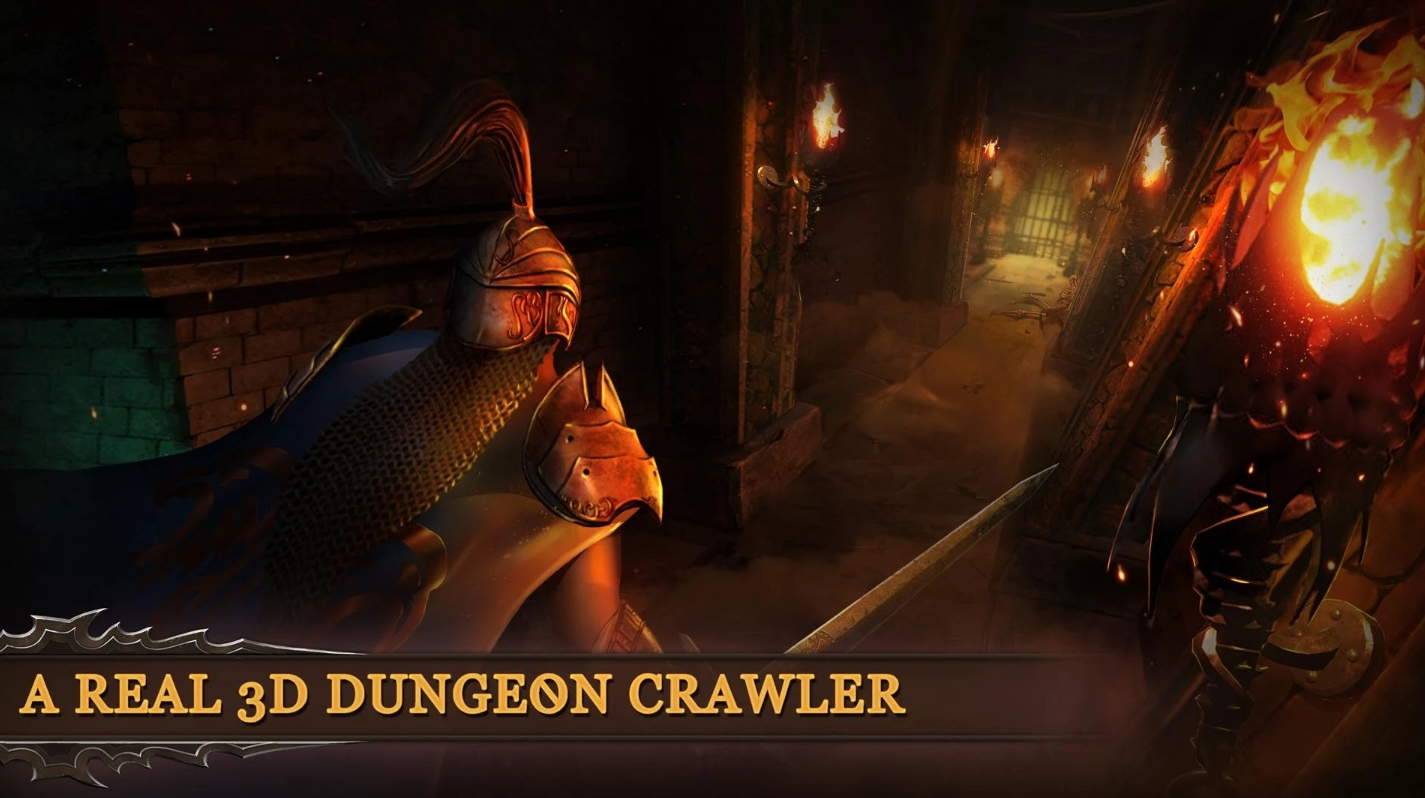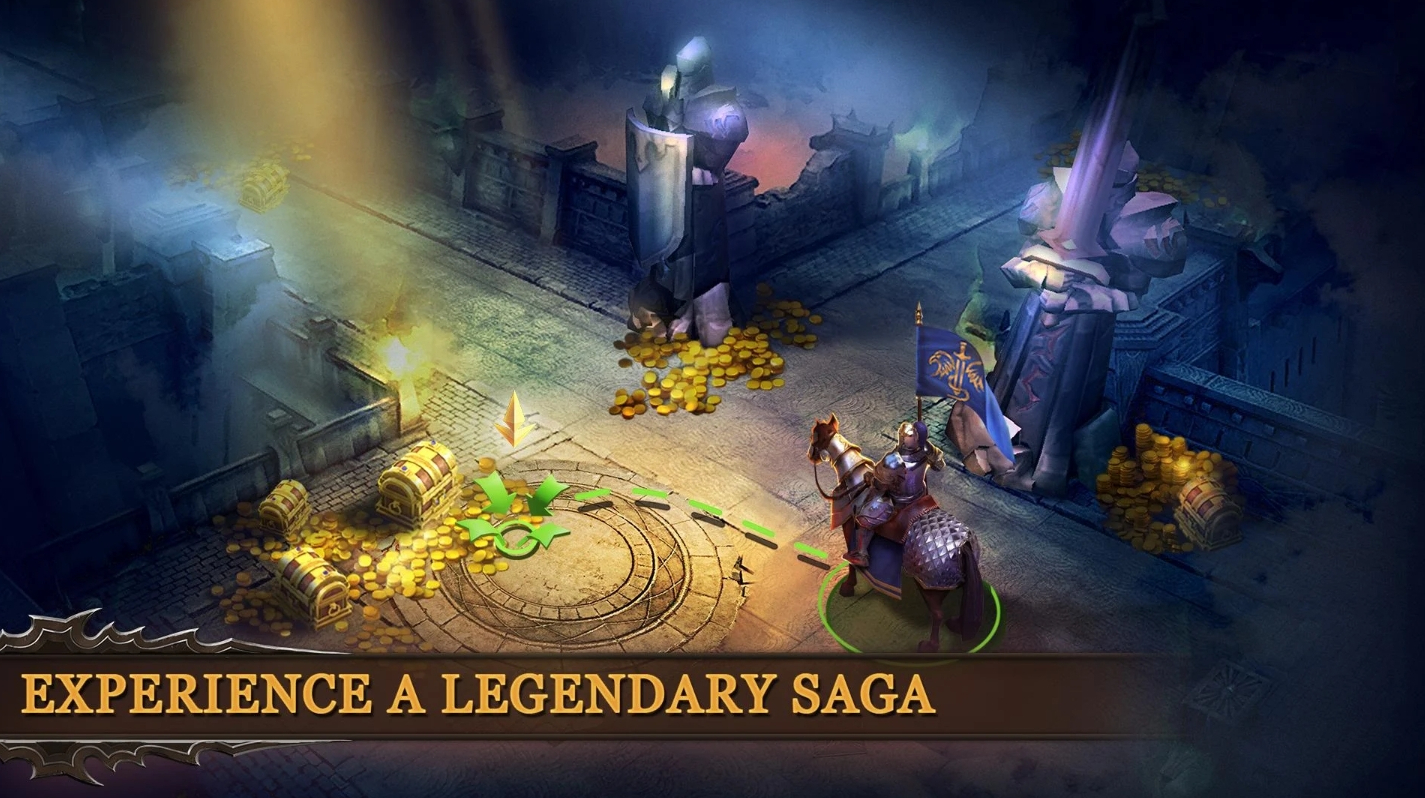 Lords of Discord
Dive into the world of magic and war with this turn-based strategy game. Lords of Discord is yet another mobile game with a typical scenario and fantastic creatures as heroes. But this doesn't make this game less popular than other games in the same genre.
Main rules of the fight:
Initiative determines the order of action in combat. Thus, heroes fight in the order they are presented on the panel at the top of the screen.

Every hero can have more than one ability besides attacking. You can switch among them to use different skills.

Winning battles will give your troops treasures and points to gradually level up.

Resurrect fallen units to restore your troops.
So the main agenda in the game is to participate in battles, clear the area from enemies, conquer lands, gain money, points, and other treasures, and proceed in leveling up by growing your kingdom.
The game loads fast enough between the scenes to bring you maximum pleasure and great involvement in the game.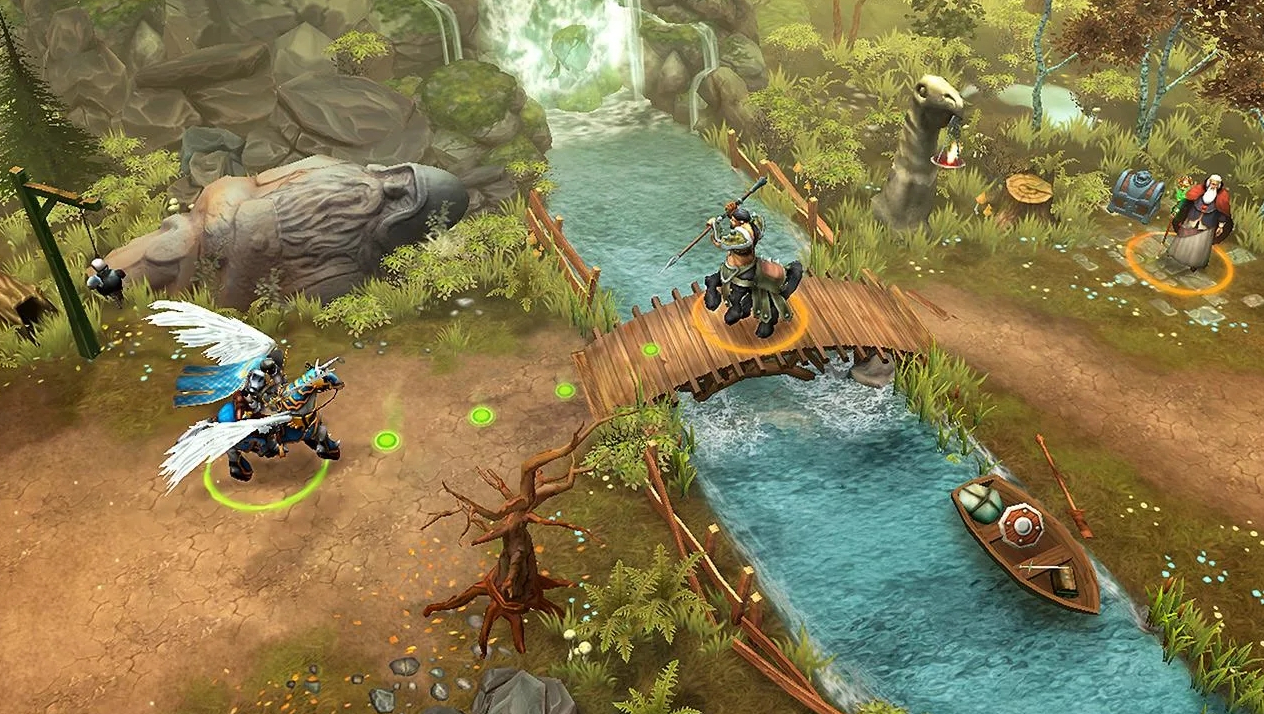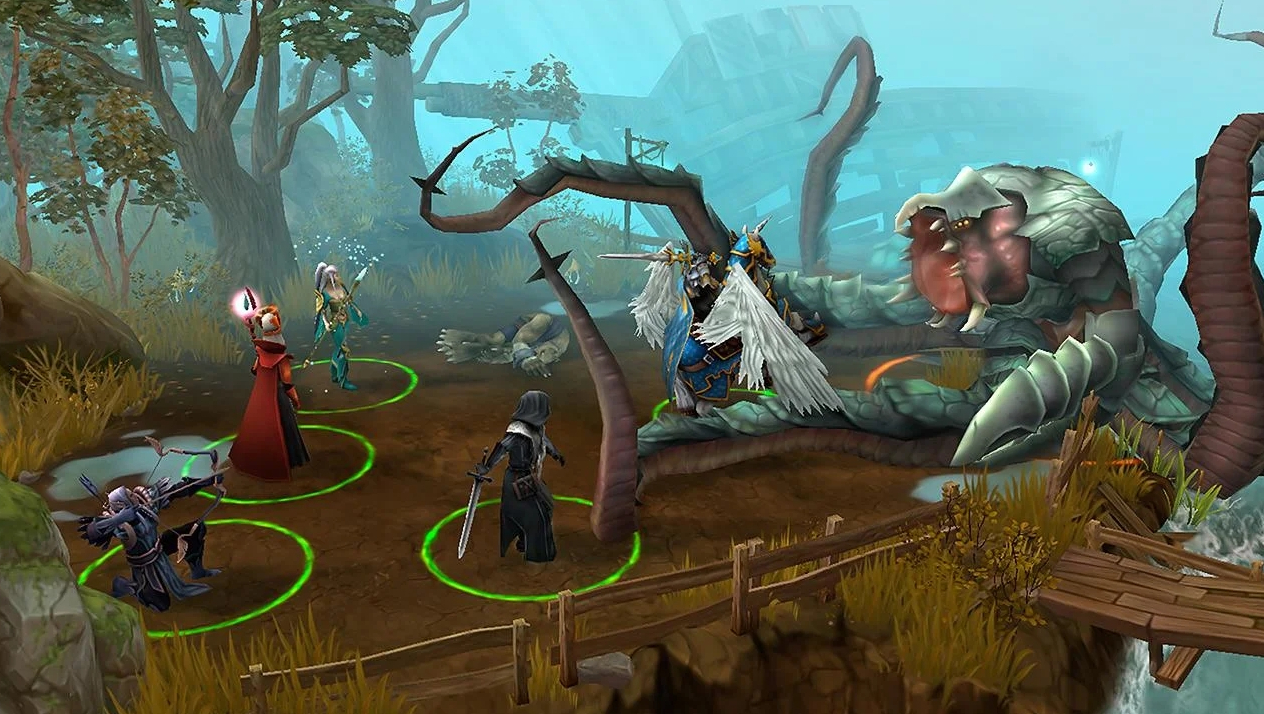 Banner Saga
Embark on your own epic journey in Banner Saga, the critically acclaimed tactical RPG where your strategic choices directly affect your personal story and the world around you. The story of this game starts when the main character has to abandon his home to save his people who need help.
You will need to lead your caravan through beautiful locations to the places occupied by enemies and take part in epic battles. Plus, you will need to build a relationship with your team and those relationships will determine your future destiny. The plot of the game is based on the Plot's mythology.
All the realms that you will find in this game are based on the Plot's mythology as well, and they are astonishingly beautiful. All the choices you made in the game will determine the further story of it. In addition, you can choose between 25 different characters to play for, and they all have their unique personalities.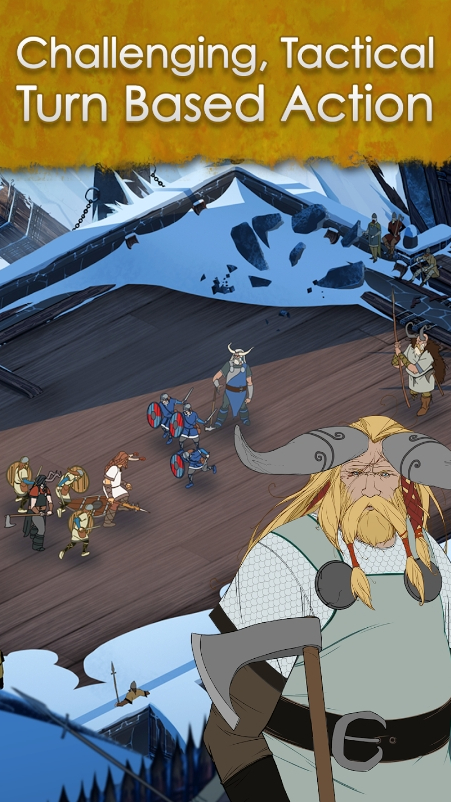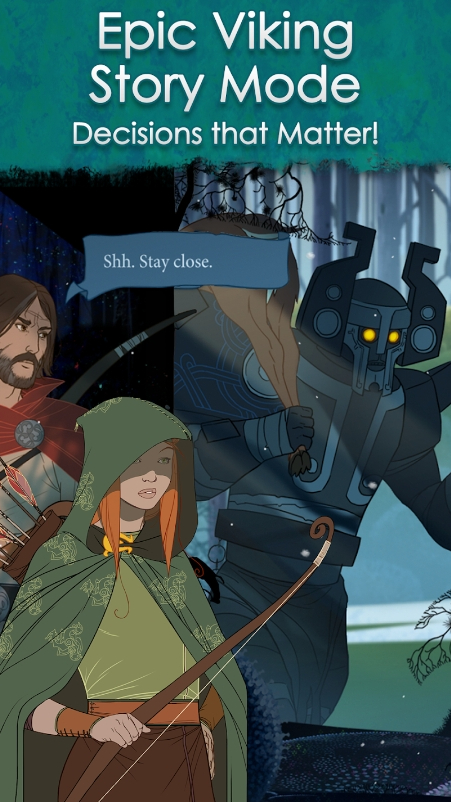 Ever Legion
Spend time in a valiant army fighting for independence and justice. In the role-playing game Ever Legion you will have to confront the mighty and terrible dark wizard Balor. This necromancer now threatens your family as well. Don't be left out – take your place in the honor squad.
The clever storyline allows you to fully immerse yourself in the action on your phone's screen. Form military alliances. Show your diplomatic and military skills. Every step will bring you closer to the cherished goal – a face-to-face meeting with the invincible Balor. Will you have the courage to fight back?
Playing Ever Legion you can enjoy the beautiful art design. The graphics are detailed and very realistic. The 3D models and epic buildings will help you have a great time. Show what you can do with Ever Legion.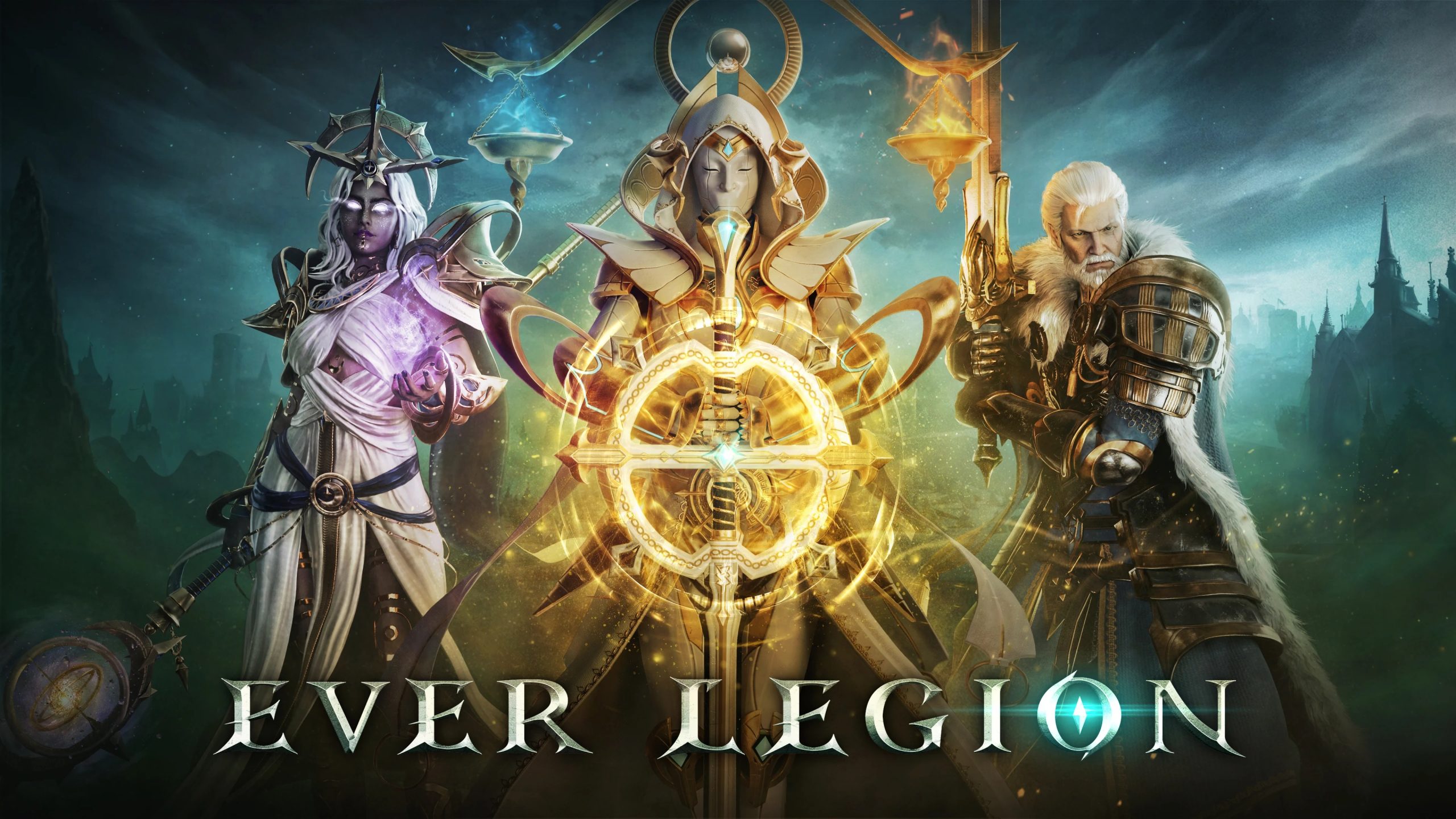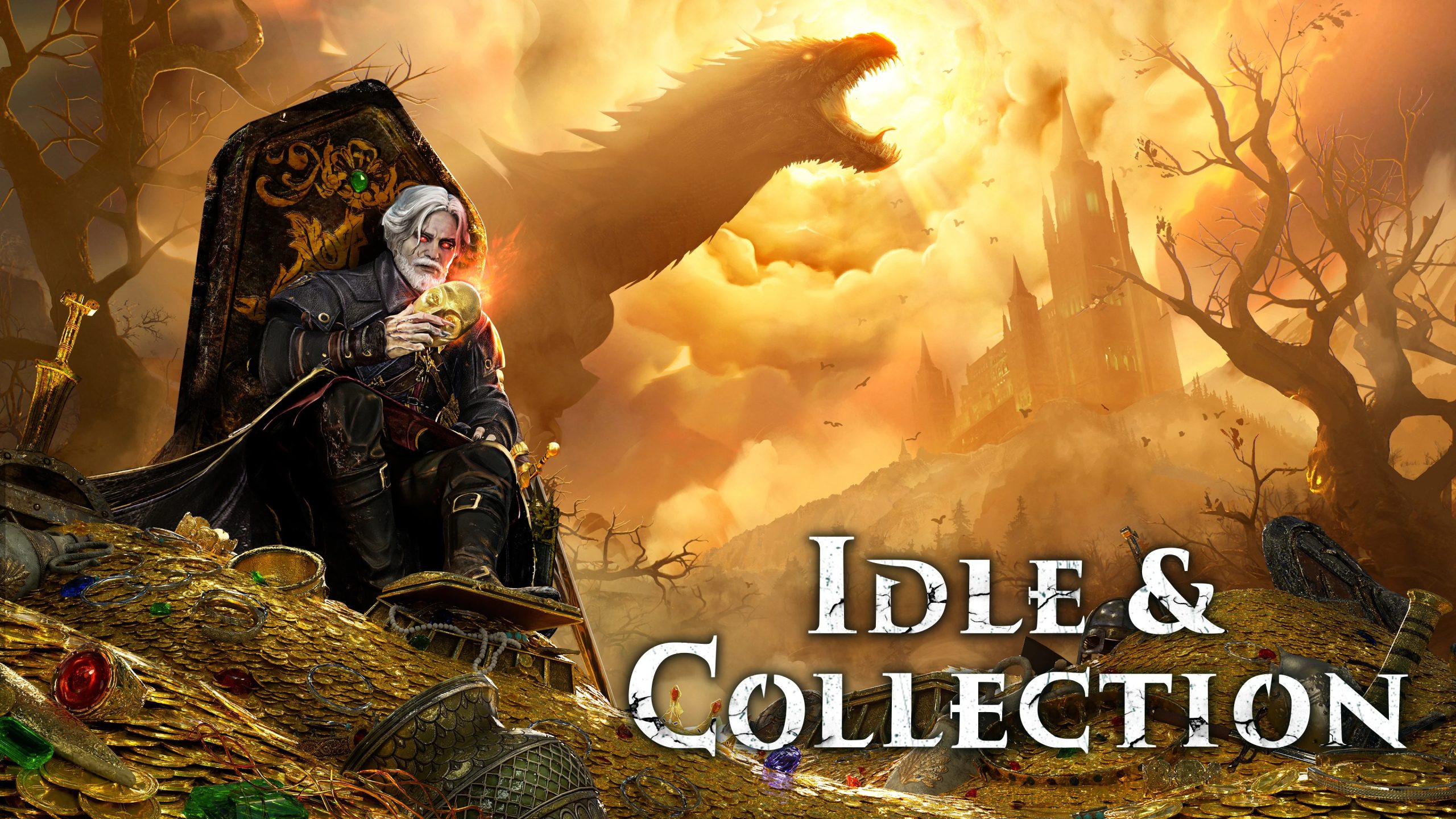 Check also: 15 Best Strategy Card Games
Hex Commander: Fantasy Heroes
Hex Commander: Fantasy Heroes is a classic strategy game with all their mythical creatures like Orcs, Elves, and Goblins. The game was released a little more than a year ago, so it's quite a new project.
We start at a big castle where we will construct buildings, raise our troops, and upgrade our heroes. Surely, there is a map and all the missions will be shown there. For each battle victory, you will get coins and gems. Each mission can be played up to three times to earn more gold and gems.
There are 4 different campaigns in the game that differ from each other by race. You can choose to play for the Human race, Elves, Greenskins, or Dwarves. Each race has unique skills and different actions. It's recommended to finish the tutorial in the Human campaign before playing for any other races.
Each campaign contains approximately 90 missions and has a leader. For example, your main hero in the Human campaign is called Percival Kent and he will lead you through the game.
There is nice background music traditionally used in such strategy games with heroes, missions, and combats. You will find some advertisements in the game but they will not be particularly annoying.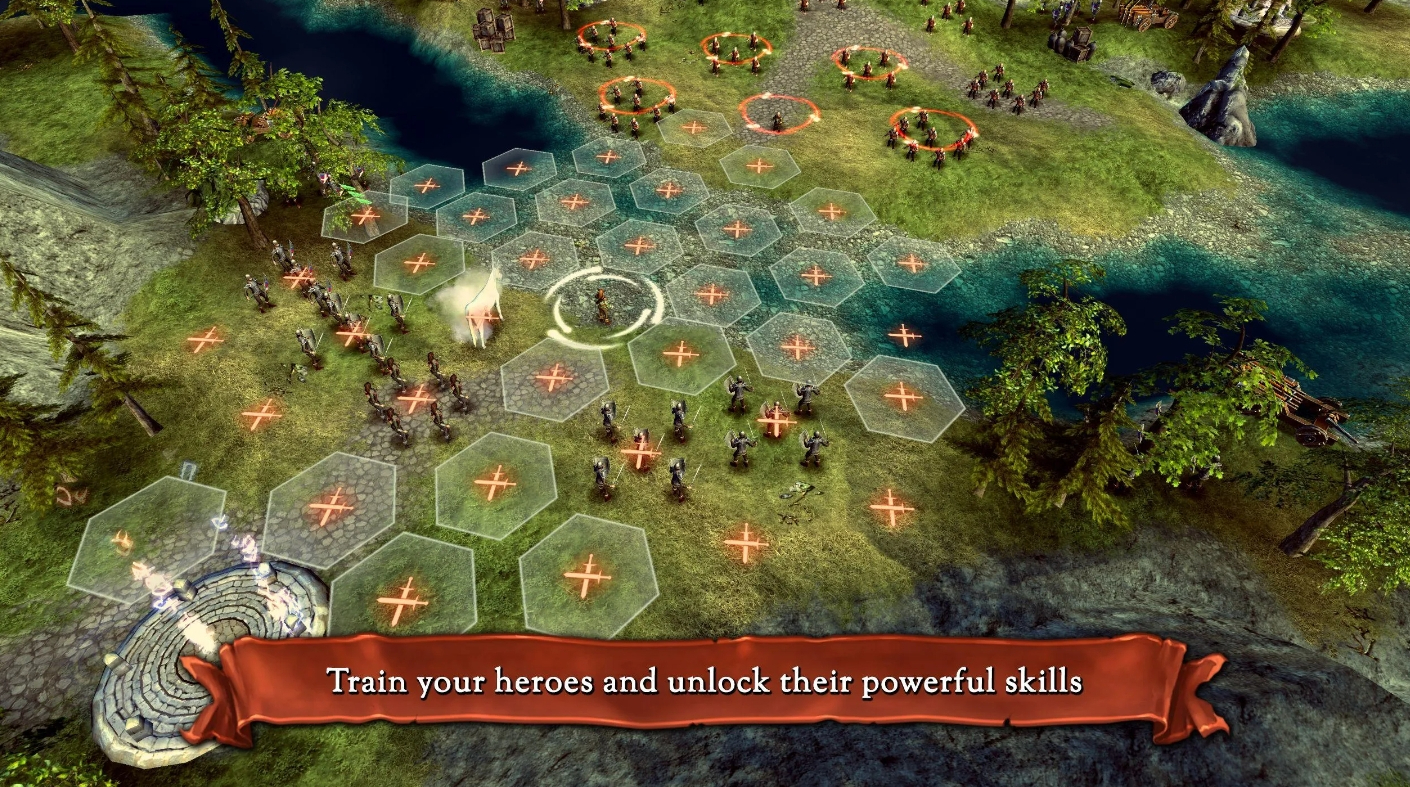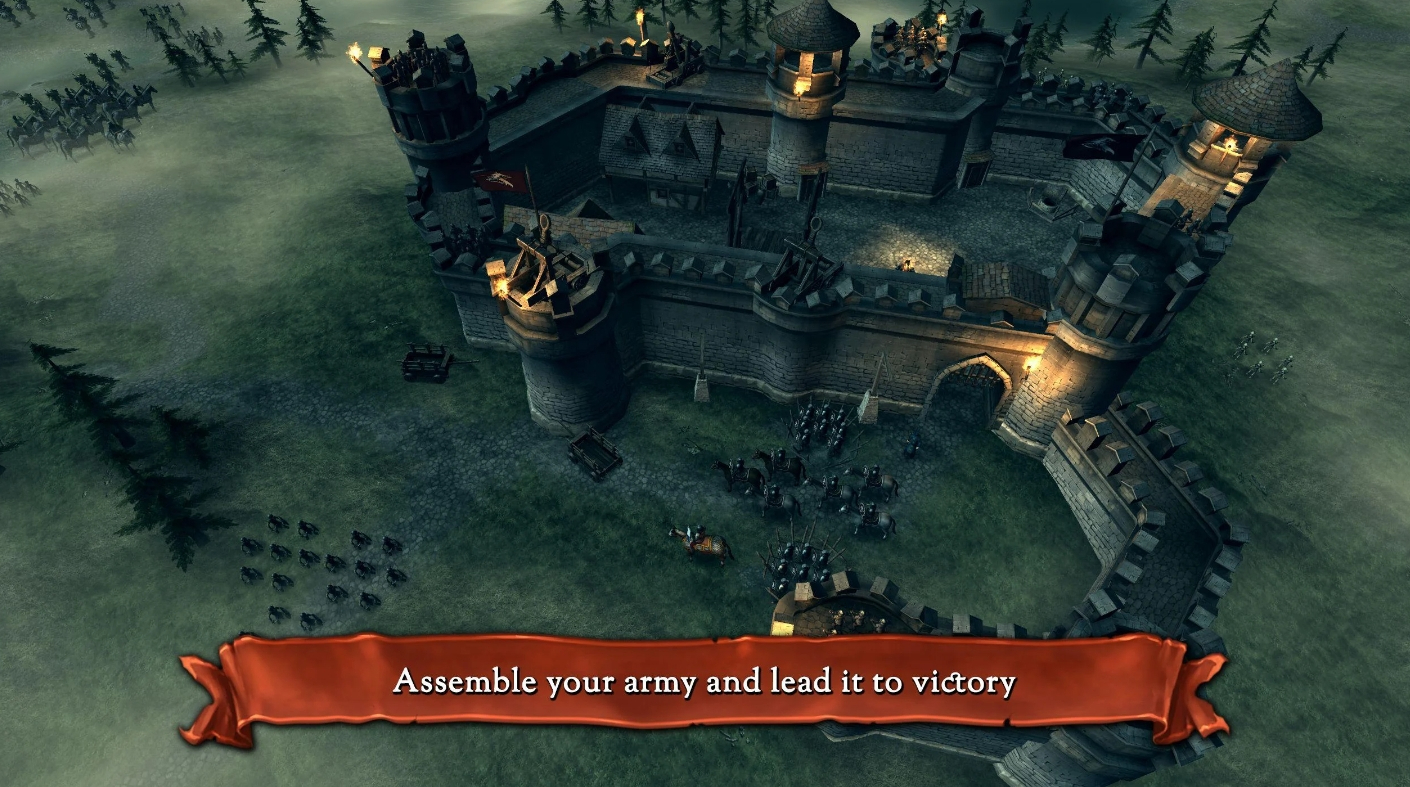 Age of Magic
Do you like role-playing games with a magical plot and lots of different tasks? Or do you want to find a fun game to spend a free evening? Download Age of Magic on your phone or tablet and start the grand journey through the fantastic world.
You will have to take on the wrath of the Legion of Demons. It's up to you to make sure the world stays the same.
Modern graphics and turn-based gameplay complement each other, creating a real atmosphere of magic and enchantment. Upgrade your heroes, and improve your ranking on the way to the decisive battle.
The multiplayer mode allows you to create entire raids together with other players. Loyal friends, sneaky traitors, and a lot of interesting quests await you. Choose your character from 60 available options.
Become an expert archer, wield a sword, or become a dark mage. Make the most of your Age of Magic experience with a community of like-minded players.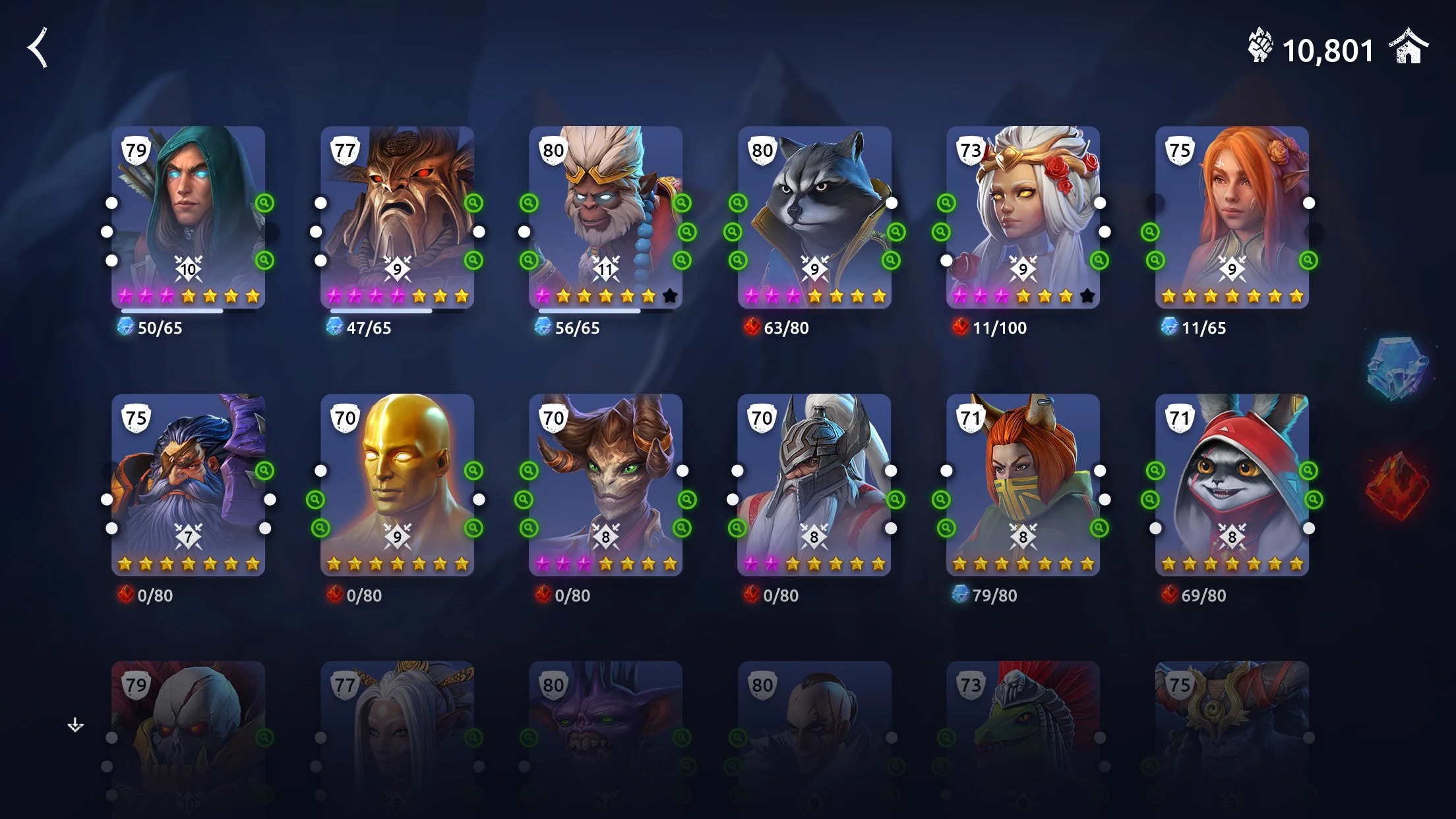 War and Order
War and Order is a free and great alternative to Heroes of Might and Magic available for Android and iOS. Grow your empire, protect your area, and fight enemies in this well-designed and popular game.
War and Order is a fantastic reality strategy medieval game. A lot of different mythical creatures will fight using all kinds of weapons to protect your empire.
Key features:
50 different types of characters to recruit including Orcs, Elves, Angels, and Beasts.

Different types of buildings to construct for your army.

Connect with other players all over the world by creating alliances and discussing strategies in chat.

Perfect graphics and design.
In this war-strategy game, you have to build castles and troops and level up your empire earning points, collecting resources, and upgrading all your facilities. For this, you will collect resources, merits, and gems.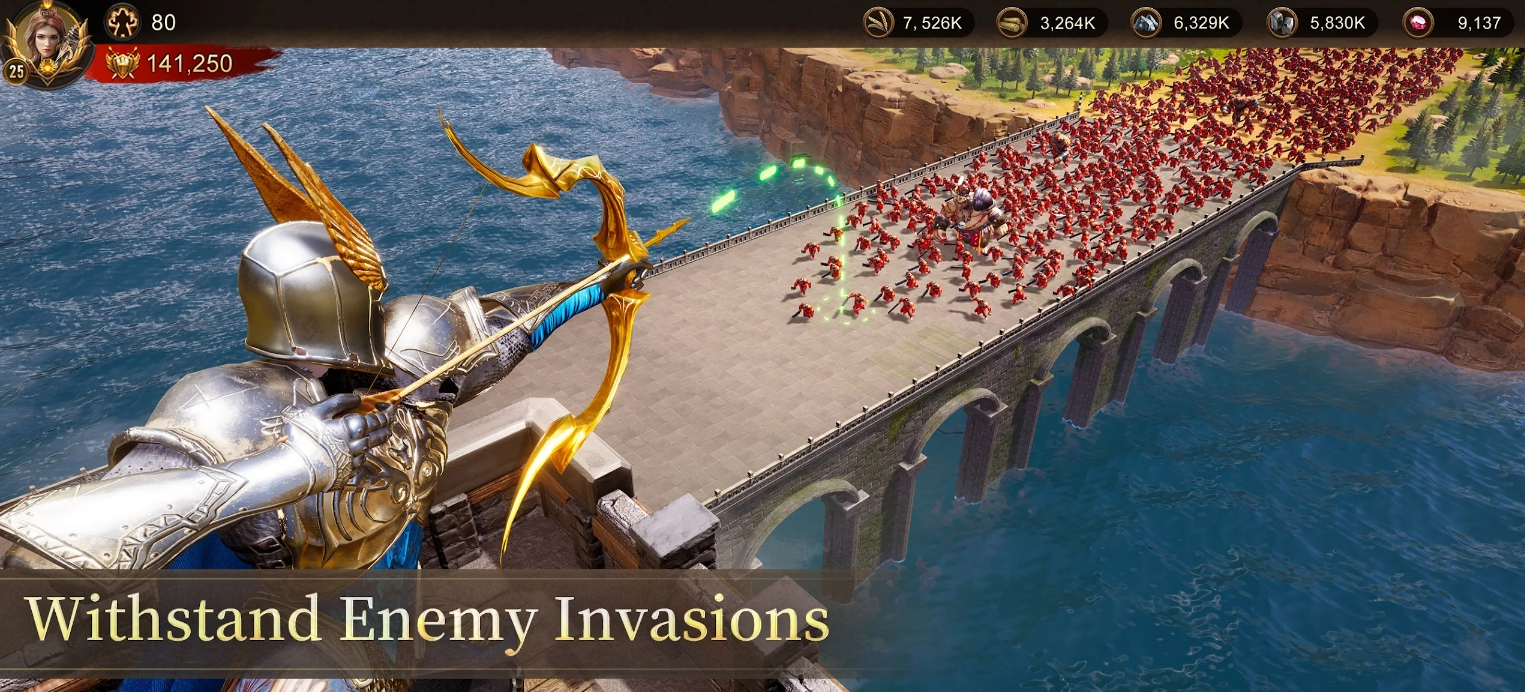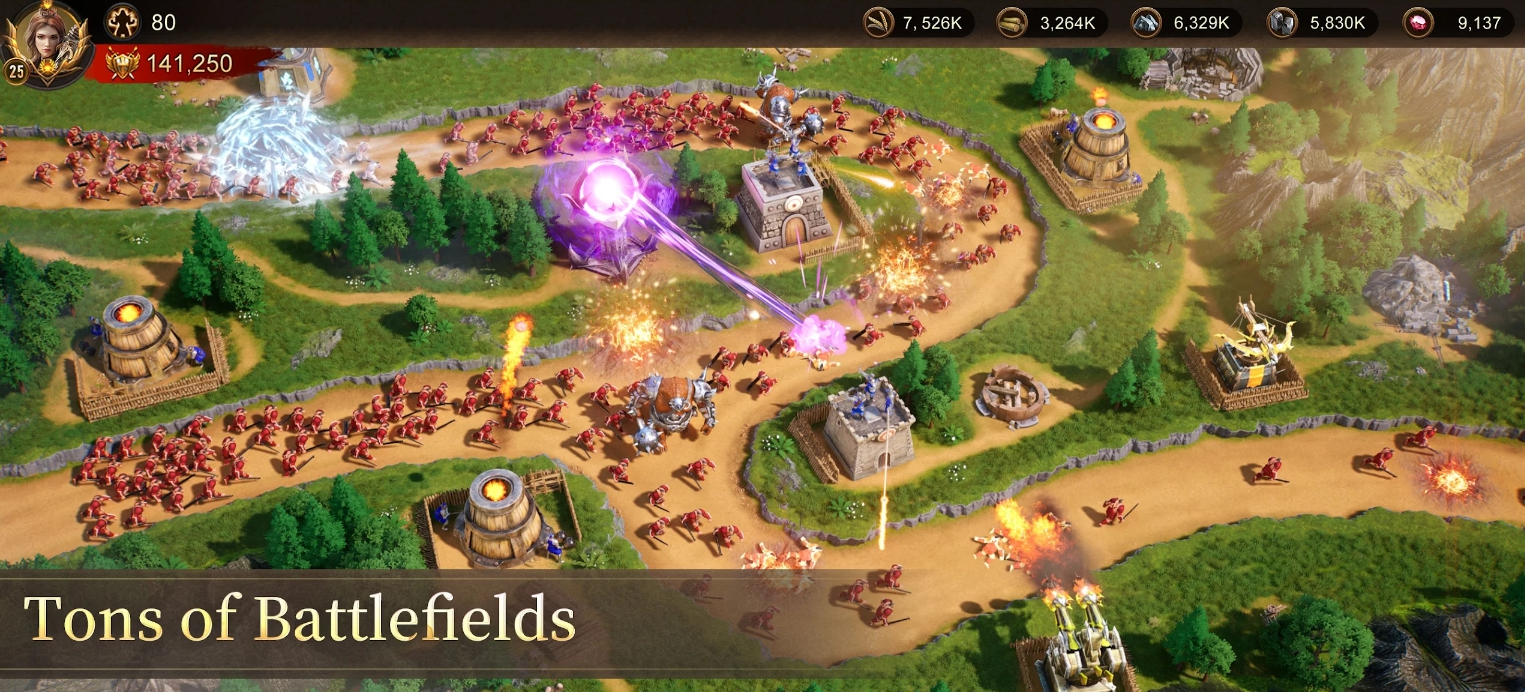 Vikings: War of Clans
Vikings: War of Clans is a nice game with very detailed graphics and medieval architecture. Grow your empire, recruit an army, and become a leader of your numerous troops.
The game will bring you into the world of Vikings, great warriors of the North. You will find a lot of tasks in a quest section. Completing them you will develop your kingdom and collect rewards.
Main features:
Develop your kingdom by building different structures: mines, quarries, mills, and farms. You always have to collect enough resources for your army. So plan for it in advance before starting to combat.

Recruit an army: train mercenaries, horsemen, archers.

Defend your empire from attacks and extend its area.

Create alliances with other players by joining clans.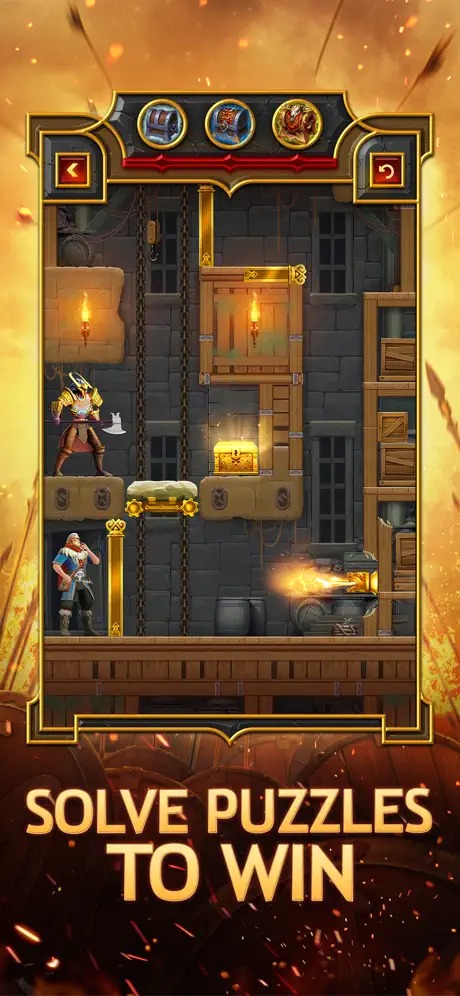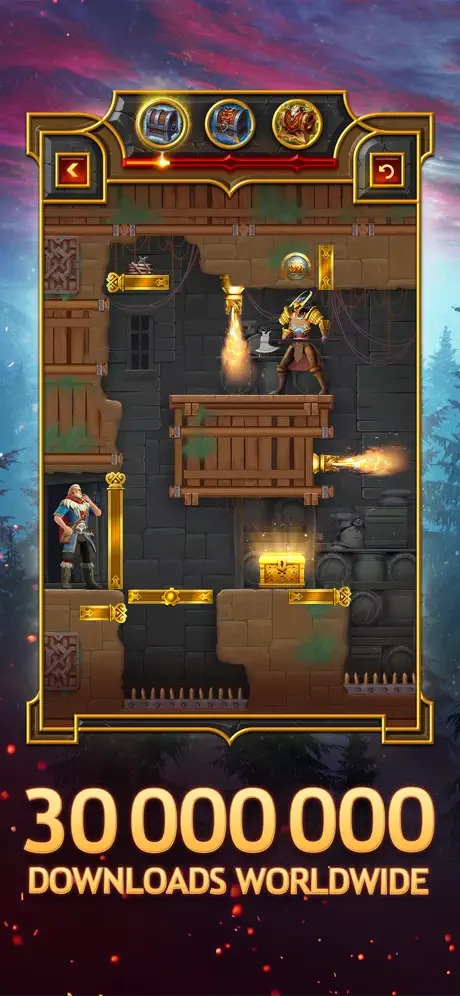 D&D Style RPG
A text-based D&D role-playing game in a new version. A huge selection of characters, an unpredictable plot, and chilling emotions. The game is freely available and does not require an internet connection. 
To start your journey, decide on your main character. Who will represent you today? A strong lone wizard, a mighty warrior, or a cunning thief? 
The storyline is developed in text format. You will have to take full responsibility for your character. His life will depend on your decision. At the end of each chapter, you will be awarded points. These can be spent to buy items necessary for the game.
It is almost impossible to predict where your choices will lead you. Trust your intuition and go on a mysterious journey.
You will have to face the inhabitants of another universe, change the protagonist and get to know the intruder among your friends. A great opportunity to play a quality role-playing game alone or with friends.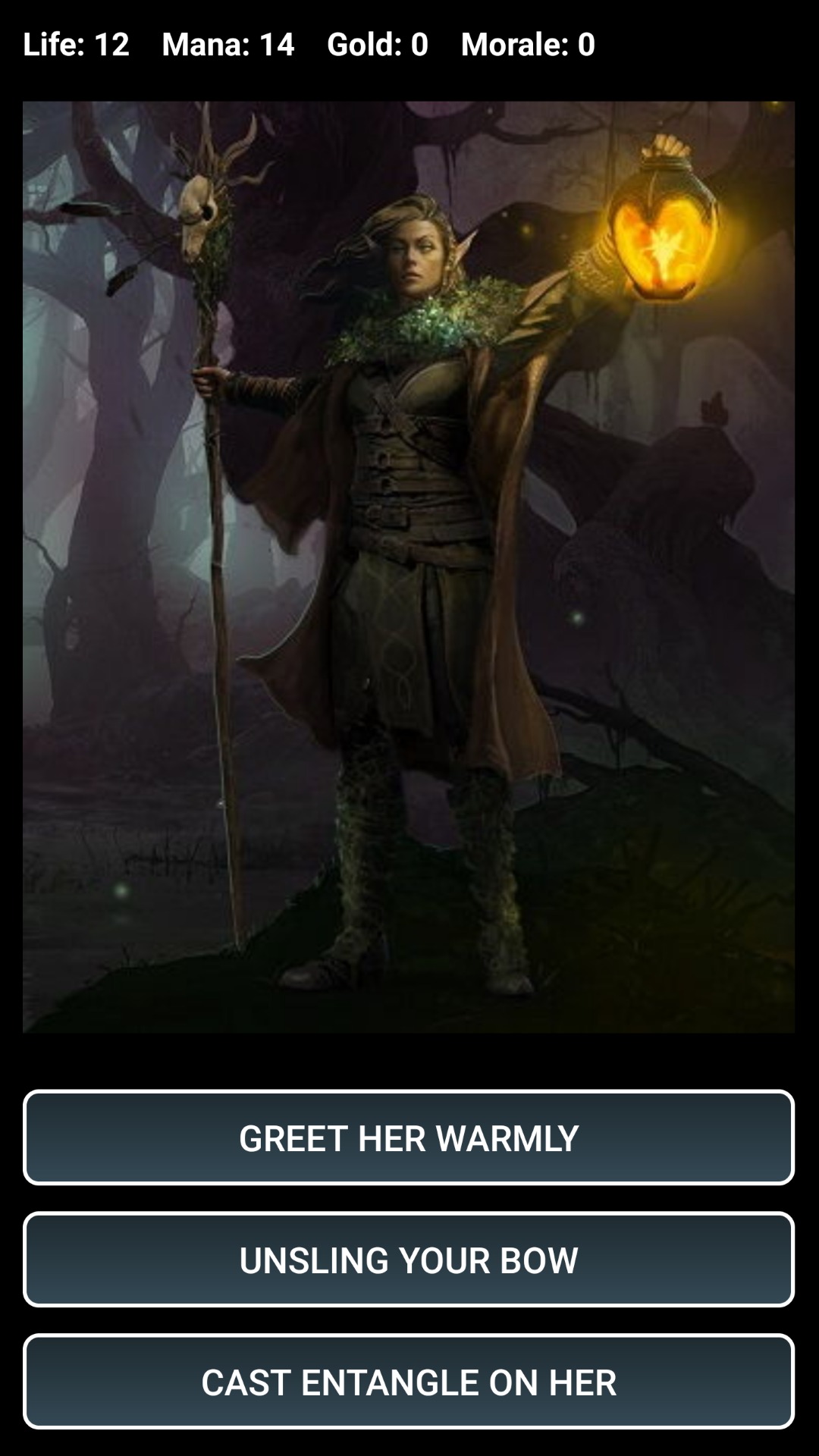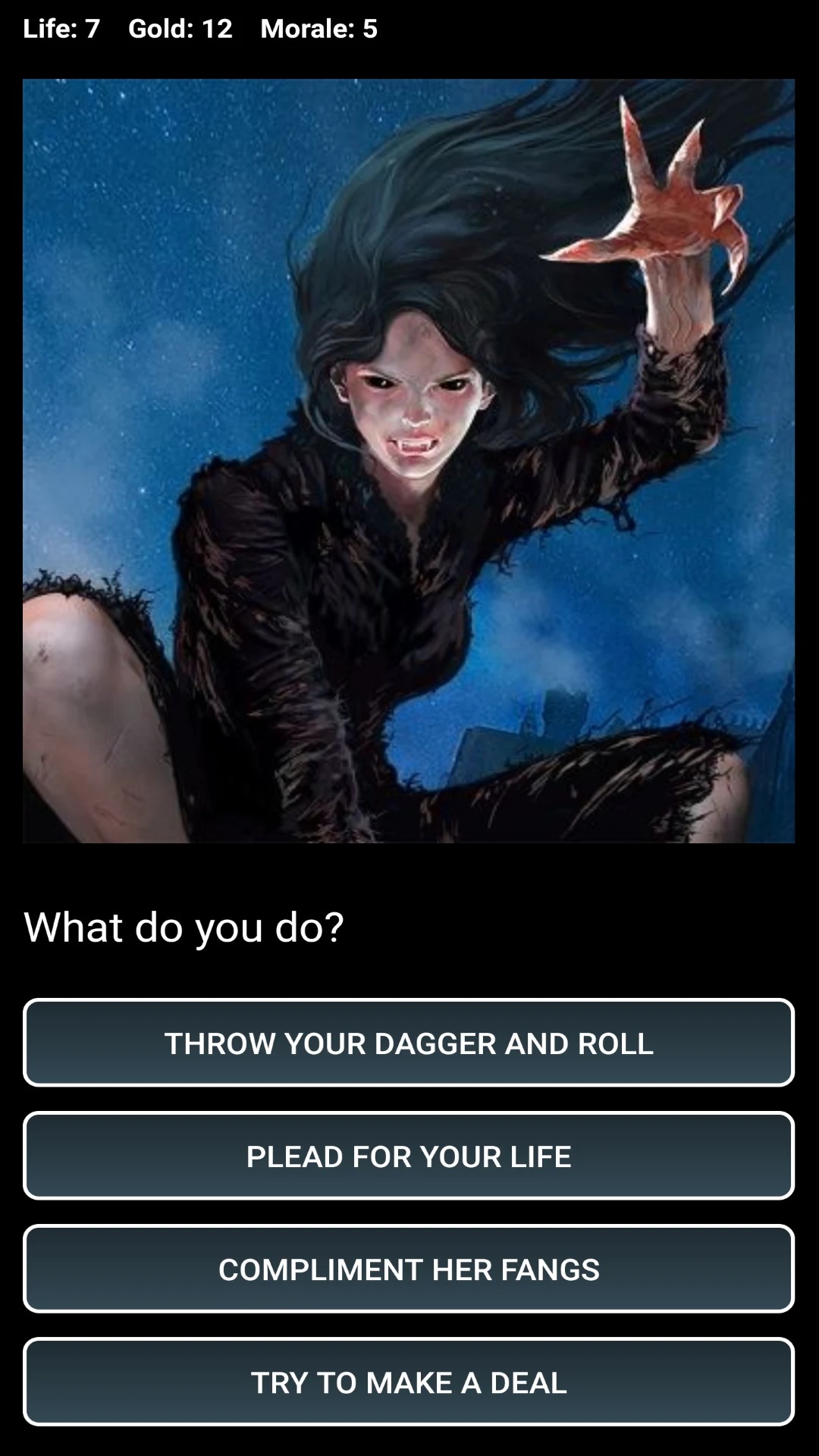 Vampire's Fall
Vampire's Fall is one of the most popular and high-quality role-playing games. Excellent graphics, extensive functionality, and clear gameplay. Create your war from the beginning. Get points for victories, make the right decisions, and lead your army to victory.
There are strange rules in this fantasy world. It's worth looking around before you make a move. Your goal is to take down the black seeker in a fair fight and save the world. Hurry up, time is running out.
The game has no paid options and is available to everyone. Many locations and creative characters will not let you get bored. On the way to the main battle, do not forget about the search for treasures.
The turn-based strategy gives you a chance to feel every decision you make and understand the importance of your choices. Vampire's Fall is a classic of the fantasy role-playing game genre, that has already gained high scores of users from all over the world.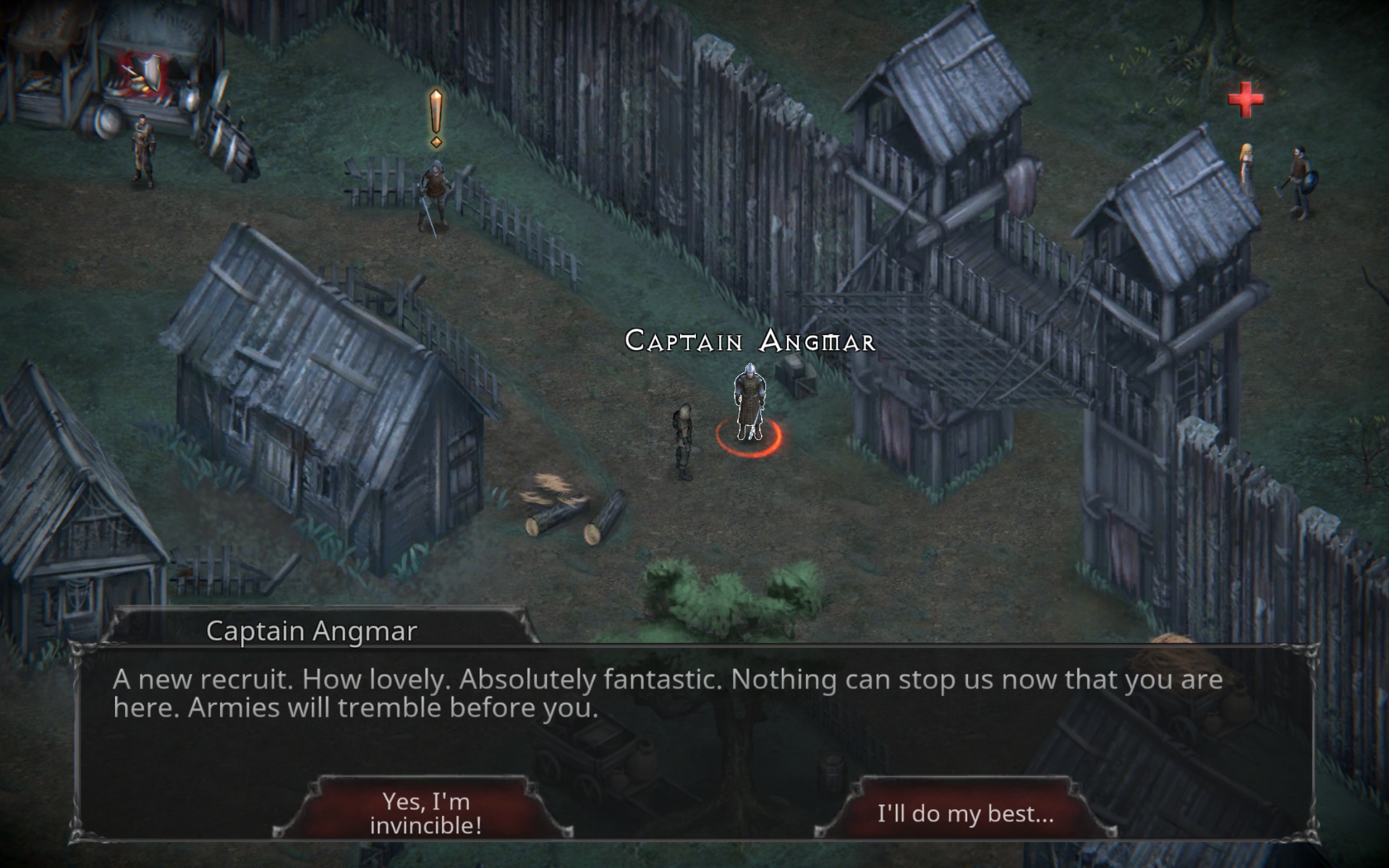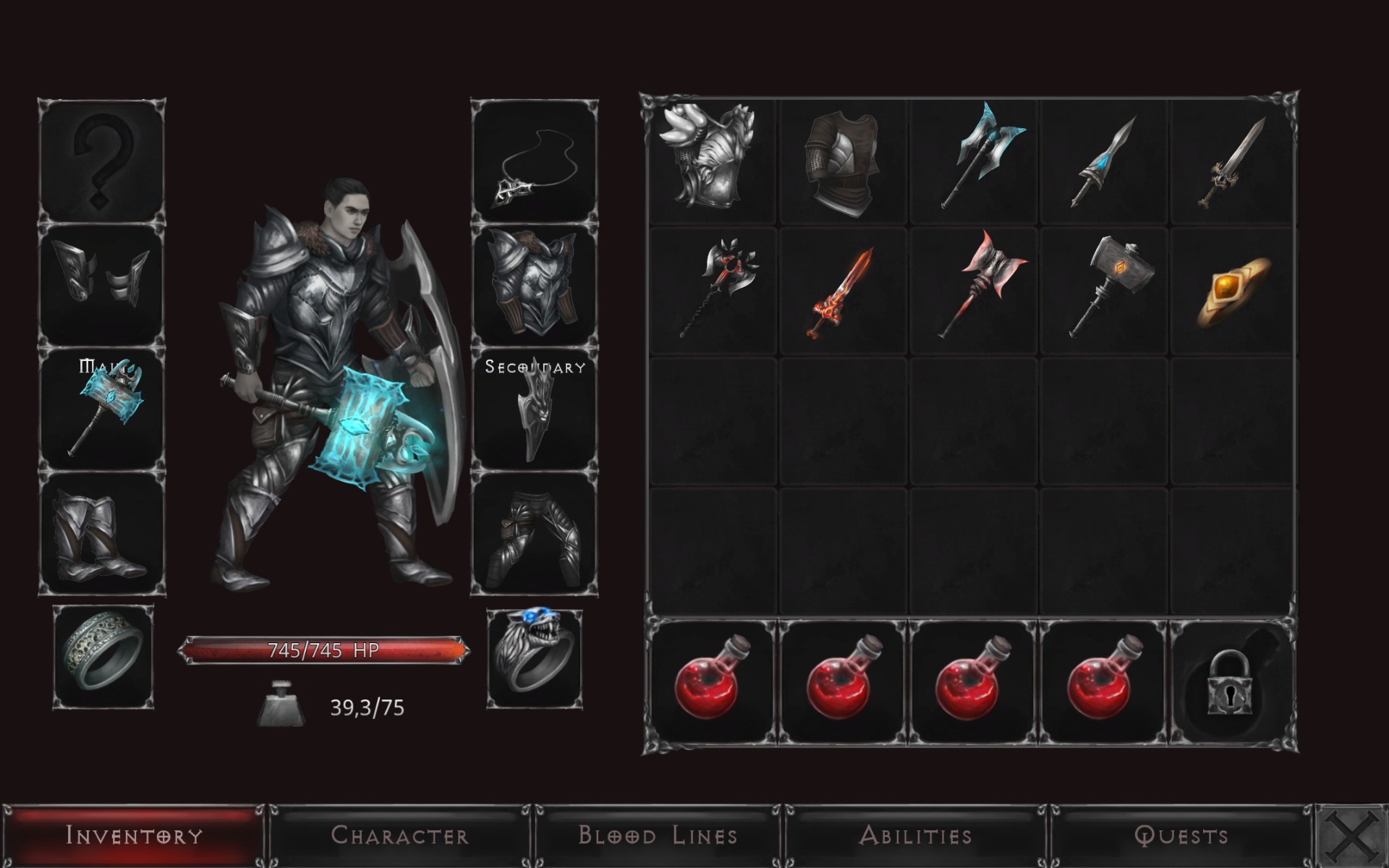 Heroes of Raid
Realistic turn-based strategy with fantasy world elements. This turn-based strategy will appeal to all players, regardless of age and gaming experience. Search for artifacts and treasures, learn the mystery of the dark mages, and win a glorious victory over the main enemy.
Choose a race and get important tasks, on the outcome of which your fate depends. Choose a military strategy that will lead your army to glorious victory or horrible defeat. Increase the rating of your soldiers, and accumulate experience points.
Your tasks include defending your castle and conquering new territories. The large map and unpredictable enemies make the path to victory even more difficult.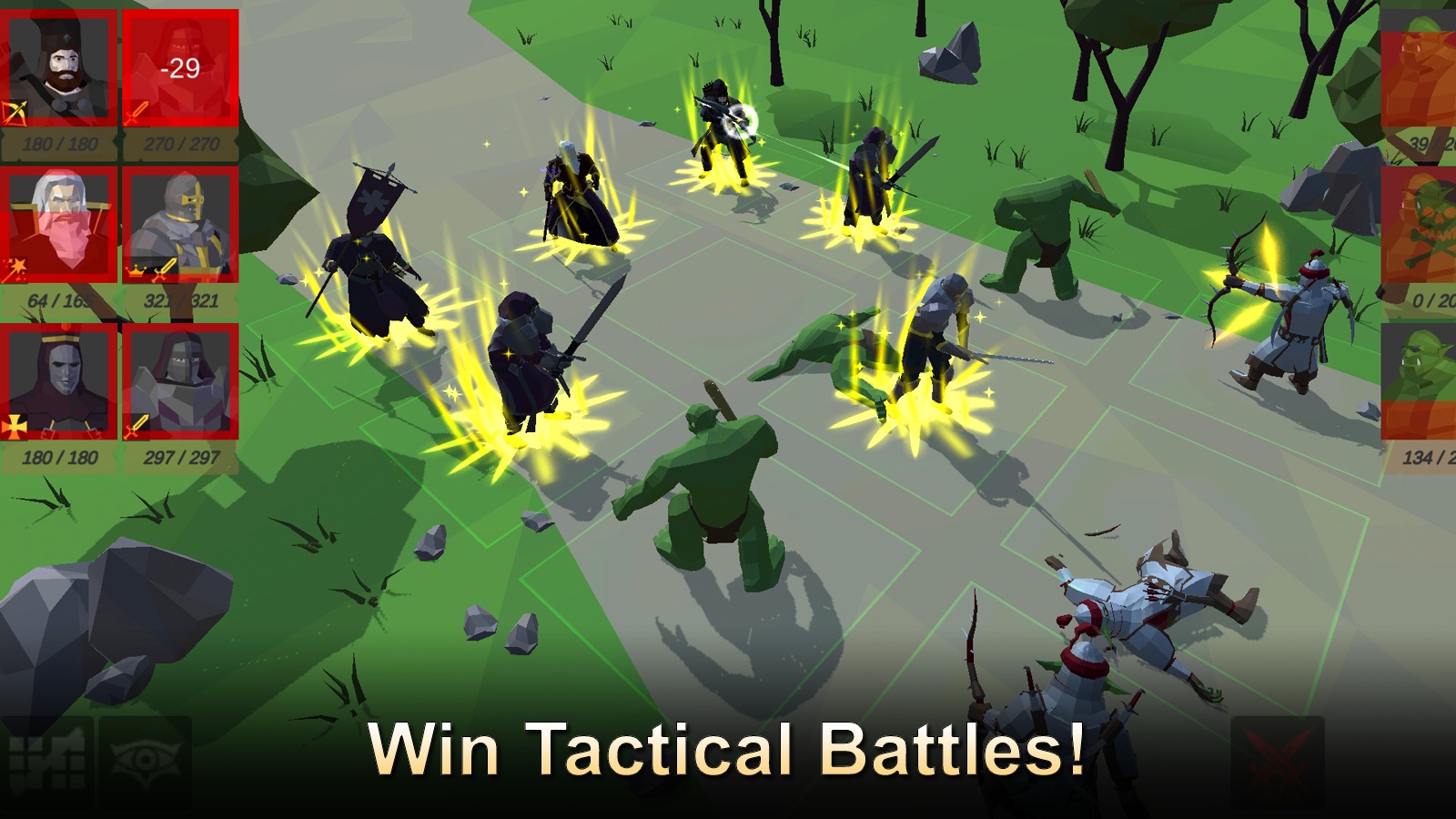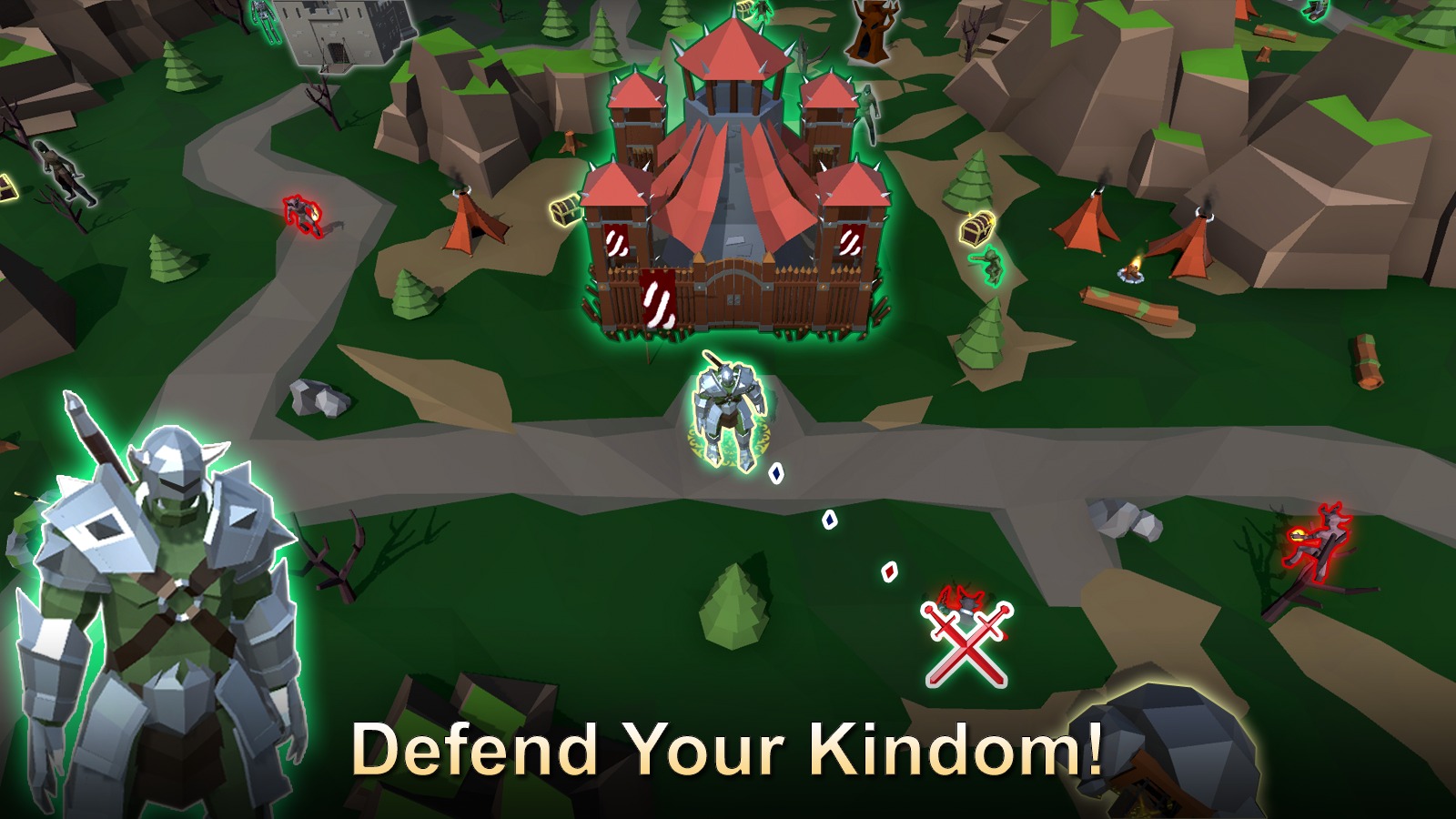 Guild of Heroes
Help your new friends win the unequal battle of good and evil. The mobile app Guild of Heroes follows the classic storyline of role-playing games and captivates even experienced players for a long time.
The new fantasy world will appear before you in all its glory. On your way, you are sure to meet a wise wizard, a sneaky thief, and terribly evil monsters. But now is not the time to fear defeat, so take up your sword and become a brave warrior.
As the story progresses, you will train your character and raise his rating. This is necessary to gain new skills and strengthen your weaknesses.
Besides, you will be able to upgrade your armor and combat weapons. An interesting plot, quality artwork, and extraordinary villains are already waiting for you in Guild of Heroes.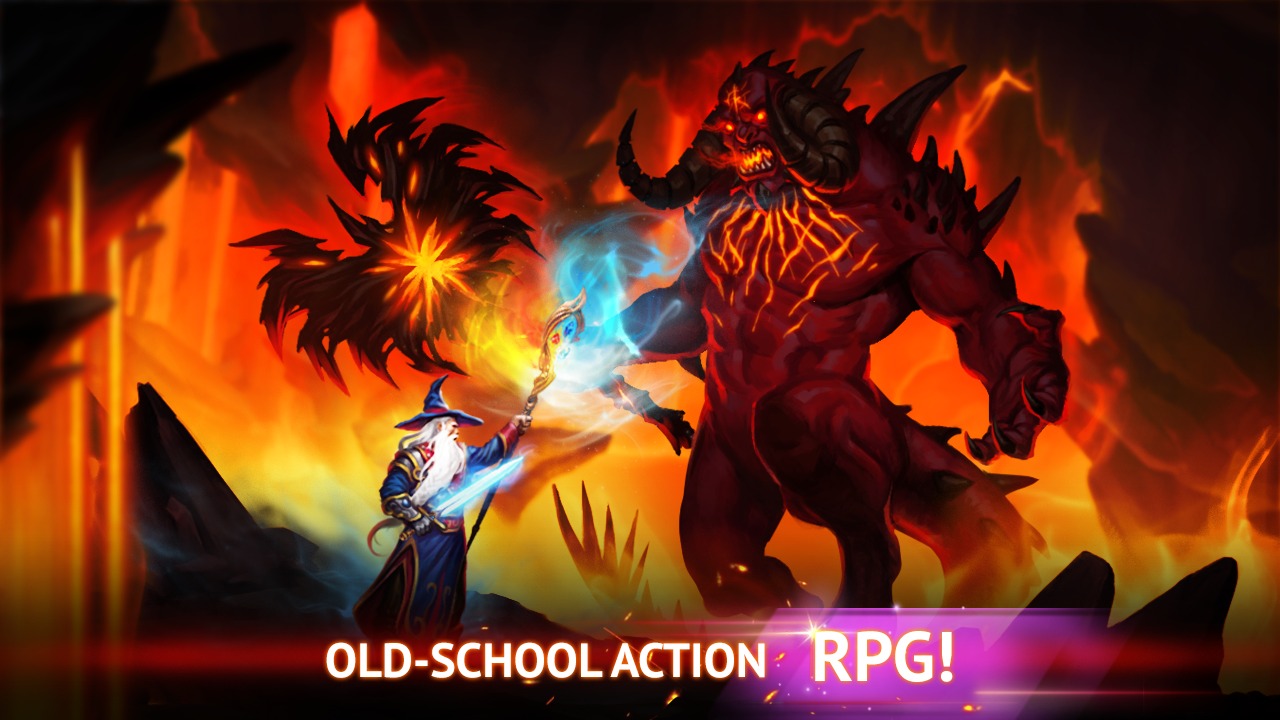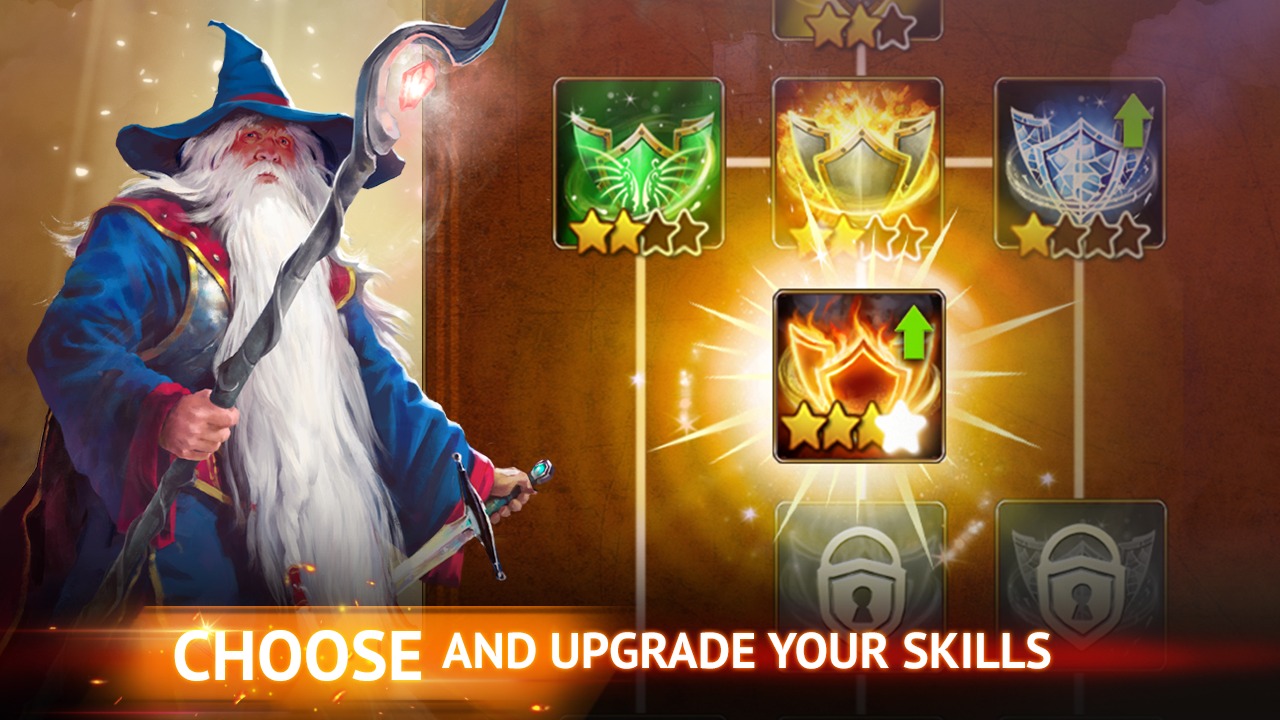 You may also check: 11 Best War Defense Games
Command & Conquer
Great graphics and modern gameplay make the Command & Conquer: Rivals PVP app popular among users of all age groups. Feel the taste of victory in a heated duel. Here everything depends on your decision.
Even the most difficult situation is a way out: use your skills and knowledge to come out of the battle victorious. Create military alliances and help your friends in times of need. Create an army that will inspire terror. Don't forget to constantly replenish your ammo.
Who will your army follow? Choose the best commander based on his strengths description. The more victories you have, the stronger your army becomes. You have a chance to show them what you can do. Install Command & Conquer: Rivals PVP and become the hero of your time.