Do you want to play a new involving action game? In this case, we would like to advise you to try 3D Beat Them All II. So, let's find out why this game is so special!
First of all, the app is pretty lightweight, that's why there is no need to waste too much time on the installation process.
Do you like fighting games? Then this article will be a real gem for you.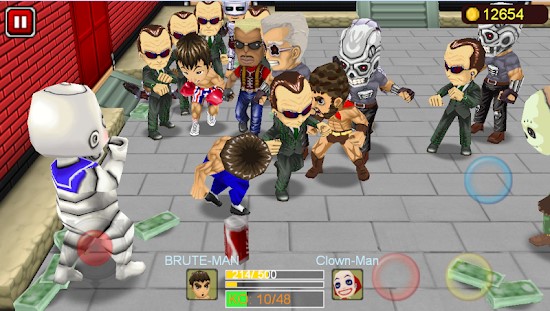 Well, after downloading the app, you should click on the red arrow button to start playing. After that, you should select the preferred stage, costume, and supplement.
When you start playing, the app allows you to use several circles to control your character. We have to admit that the navigation process is quite simple. Plus, the app comes with a straightforward interface. So, we can surely say that everyone will instantly understand how to play this game.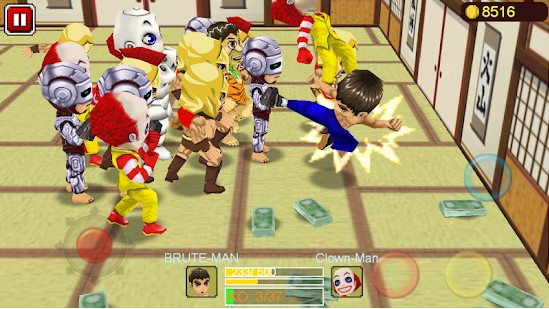 Moreover, you can pause the game at any time you want. Anyway, your results will be saved and you can continue playing. Besides, we were truly impressed by the excellent graphics. Colorful animations, magnificent locations, and bright characters are waiting for you in 3D Beat Them All II!
We can also suggest you fighting games in the anime style. 
Overall, we have not found any disadvantages of this game, so we believe you will like it!