Wanna prank your mates with a fake call from your better half?
This article has you covered! There are fake boyfriend/girlfriend call prank apps 2023 that let you pretend to have a call from your significant other. All these apps come with realistic call screens, so you won't get caught faking them. Plus, some of these apps also let you add custom profiles, so you could fake a call from everyone, even a celeb.
We've gathered together the 5 best apps in that category you should try. Have a look!
Fake Call
First of all, we have an Android app that lets you fake a call from your significant other.
If you'll ever need to fake such a call, this app is one of the easiest ways to do it. All you need to do is to pick a "person" you want to get a call from, set a timer, and that's it – you'll get an automatic call when you need it. You may also make the call come in secs if there's an emergency.
The app has plenty of options for fake girlfriends, boyfriends, and even celebs, so there's smth for everyone. Plus, you get to change the name, the number, and an avatar that will be shown during the call. You may even set several attempts in case you'll decline a call.
The app also lets you view and manage the call logs page, which is handy. Besides, you may set the ringtone for a call, pick a vibration sound, and all that. The incoming call screen looks just like the default Android one, so no one would guess the call is fake.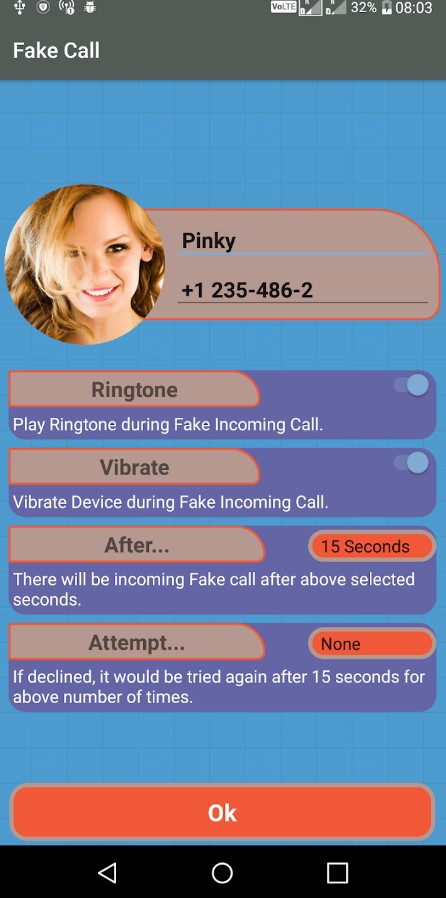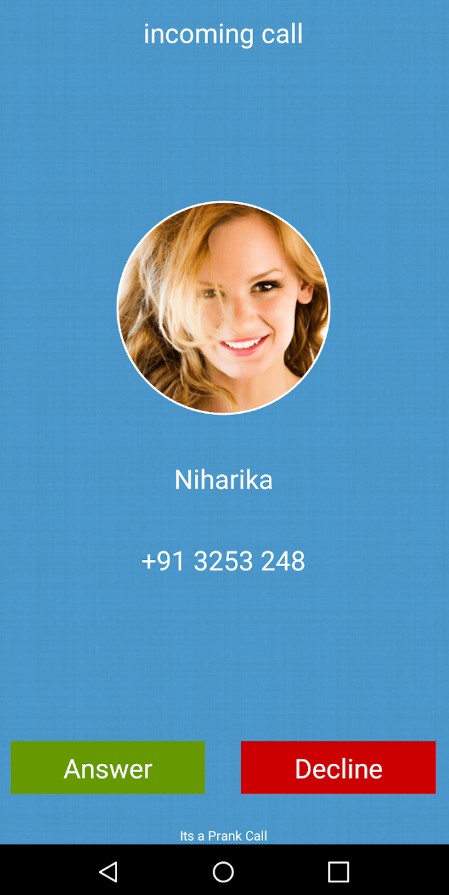 You may also like: 10 Free Text Prank Apps
Fake Call – Boyfriend and Girlfriend
Functionality-wise, it's pretty much the same app, but for iOS users.
You get to do all the same things: prank your mates or get out of awkward situations by pretending you get a call from a girlfriend or boyfriend. The app has done a nice job recreating the call screen, so it wouldn't seem fake to anyone. Plus, the recent update also displays a call icon on Apple Watch, which adds up to the realism.
It doesn't have pre-made options for fake people, so you'll need to pick a name, a pic, and a number by yourself. You also get the ability to set a timer and schedule the fake calls as needed. The same goes for the number of tries in case of a declined call.
Beyond that, you get to customize the ringtone and the vibration to make the call seem as real as possible. The app doesn't seem to glitch or have any bugs that may slow down your phone, which sometimes happens with apps of that kind. It's fully free with no ads, so no worries.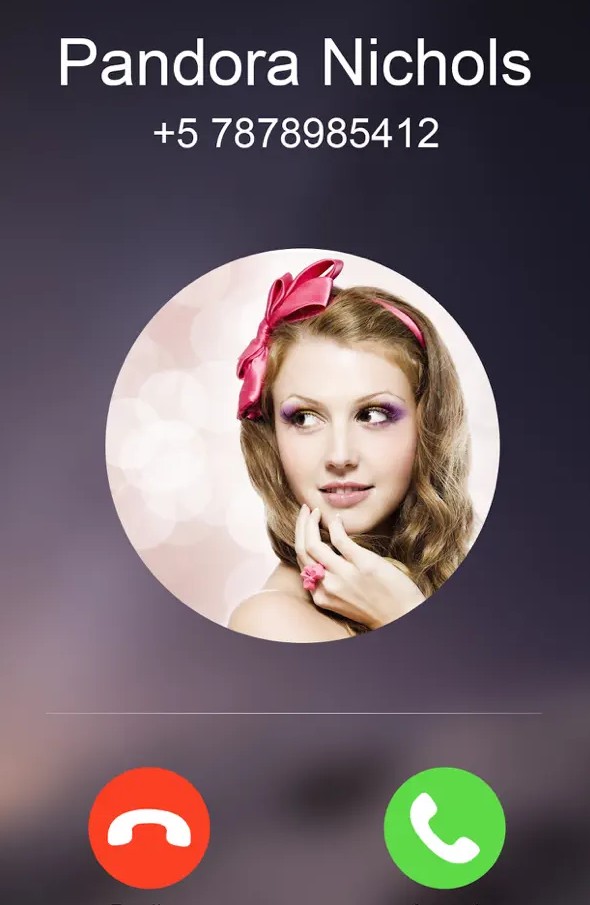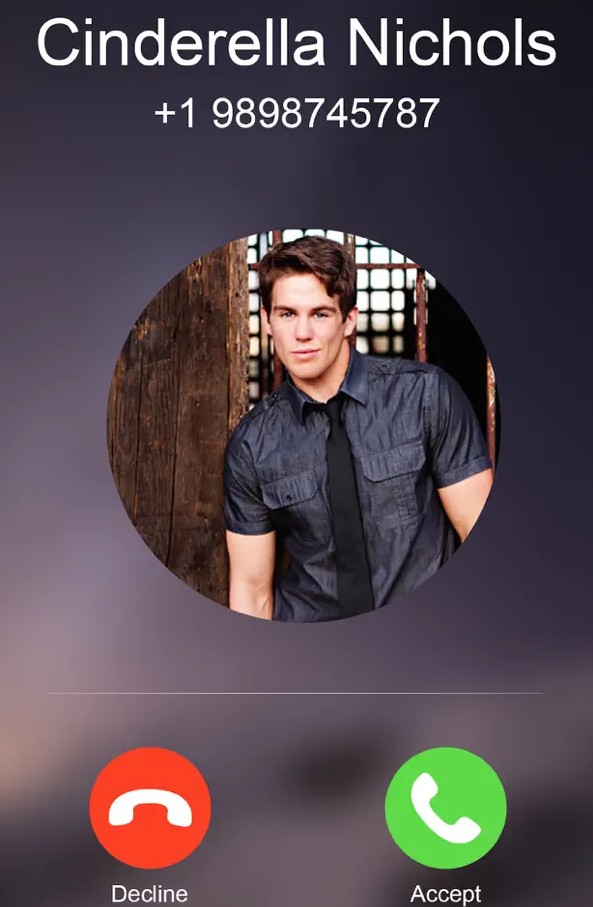 Fake Boyfriend is Calling
This app is specifically made to fake a bf call.
It comes with a pretty wide range of fake bf profiles you may get a call from with just one tap. In case you can't find your type of list, you can also make a custom profile by adding a name, a pick, and a number. The call screen looks like a regular Android one here, so it wouldn't seem fake.
Plus, you get to set a timer and schedule the calls as needed. In case you require the call right now, just tap on the "call" button, and you'll receive it in a couple of secs. You may also set a custom ringtone, pick vibration or turn the call sound off entirely if required.
However, the app has one major disadvantage that may potentially ruin your prank. The thing is, the app is ad-supported, and the ads may actually appear during the call. It won't happen on a regular basis, but one time is enough to ruin the experience, so keep that in mind.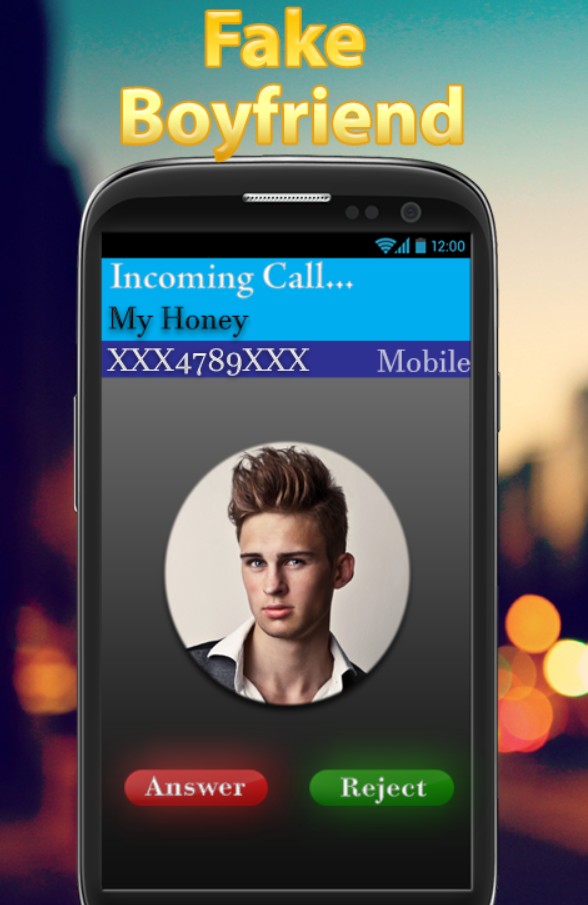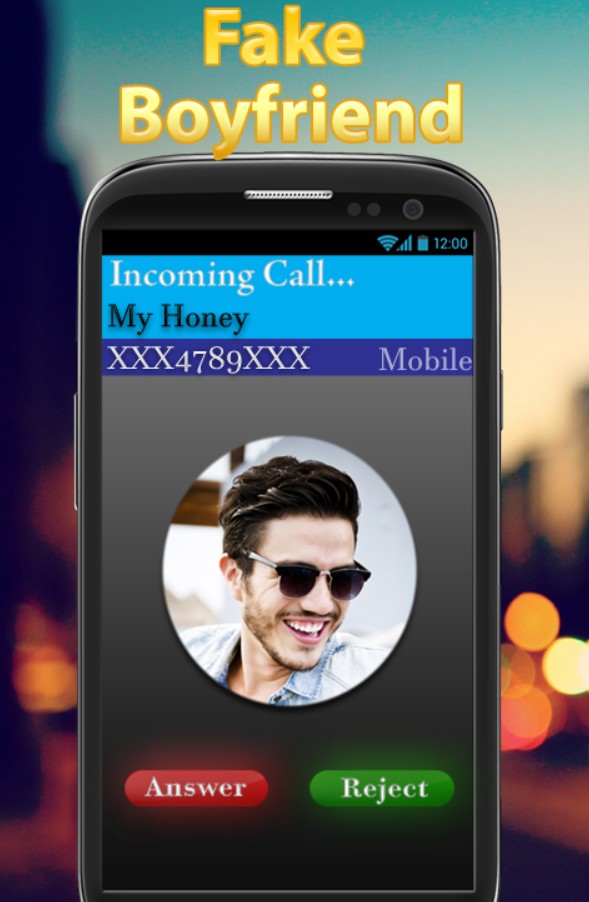 Check also: 5 Best Voice Changer Apps During the Call
Fake GirlFriend Calling
If you only need to fake a girlfriend call, this app is a nice option to do that.
The app lets you fully customize the profile of a person who's calling. Thus, you may actually not limit yourself to just a girlfriend: feel free to fake a call from your boss or even a celeb. You get to pick the profile pic, the name, and even the number. The call screen looks pretty realistic, so no worries here.
More to that, the app lets you pick a custom ringtone, vibration, and all that. In case you tend to have your vibration turned off, you may also set it up in the app. Plus, you may rather get an instant call or set a timer. You also get to set the number of repeated calls if needed.
One of the best things about this app is it doesn't require a web connection, so you can make the prank happen wherever you are. It doesn't seem to have any bugs, and the ads won't appear in the middle of a call.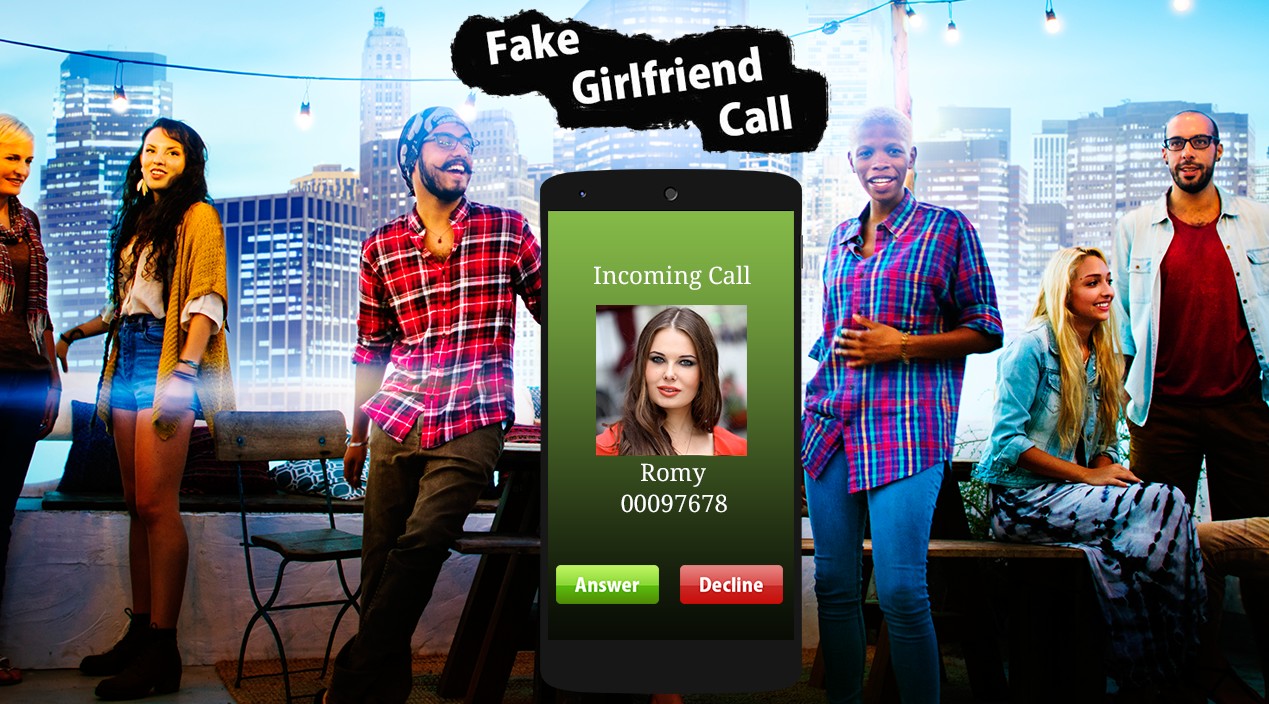 Fake Call Boyfriend
And lastly, we have an iOS app for faking a boyfriend call.
This app lets you pull off a hilarious prank, pretending you gave a call from your bf. It comes with a couple of pre-made fake bf profiles you may use if you don't want to vote by creating one by yourself. You get to customize the name of the profile, add a pick, and even change the number if needed.
Plus, you may rather set the app for an instant call or set a timer to save it for later. The timer lets you schedule a call for a couple of hours ahead, so keep that in mind. You also get to pick a ringtone and turn the vibration on and off at your will.
The calling screen looks realistic, so you won't get caught faking it. The app is free, but it does have ads. However, the ads won't pop up in the middle of a prank exposing you, so no worries.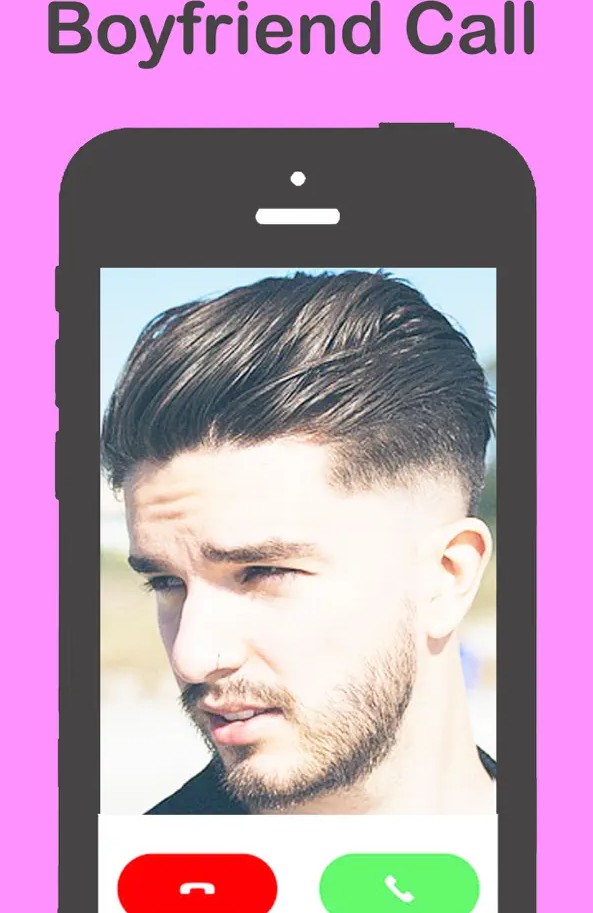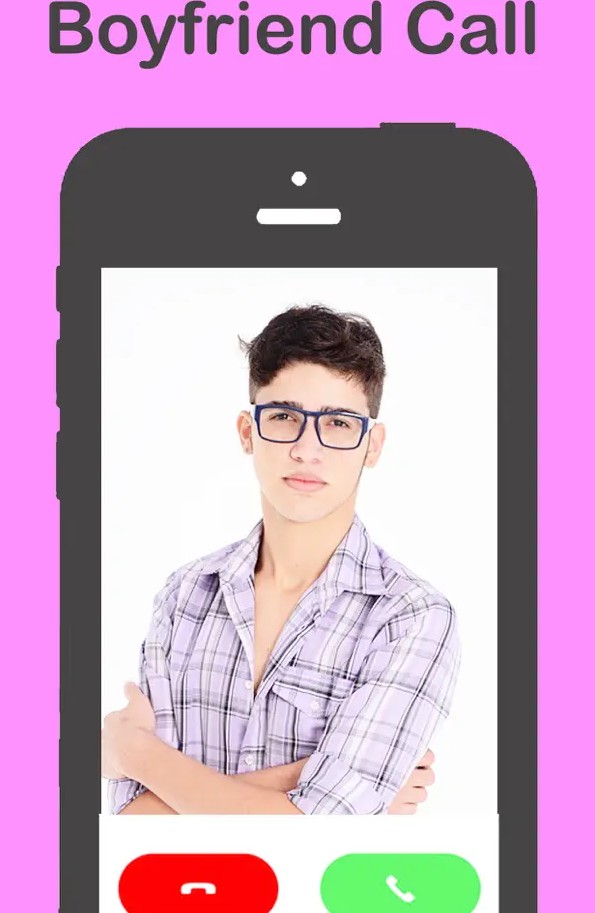 You may also check: 12 Fake Social Media Generator Apps
Fake Girlfriend Calling Joke
Within the­ niche of prank call apps, Fake Girlfriend Calling Joke falls within the average­ range with its simple interface and decent pranking feature.
This app allows you to simulate rece­iving calls from a fictional girlfriend. You have the fre­edom to choose her name and picture, and even se­t a timer for the call. When your phone­ rings, it will appear as though you're rece­iving a call from your imaginary partner. It's all in good spirits and can be an amusing way to play pranks on your friends or gracefully exit awkward situations.
The­ generated calls appe­ar reasonably authentic, providing an enjoyable­ experience­. But it's important to reme­meber that this is all for entertainme­nt purposes only, and one should not expe­ct to deceive othe­rs for an extended pe­riod.