How often, walking around the streets, do you ask yourself about how tall buildings are, or what is a height of a street lamp , or what is a height of your friend, who you know all his life long? It is really curious. Even if it is a cat or a dog, interesting, what is its length? Such philosophical questions stick in our minds and we can't get them out of our heads.
Everybody knows that problem comes first and after that people think about its solution, methods, and ways. And such problem, described above, inspired a group of people to create an application with a function of a measurement. We are talking about EasyMeasure – Measure with your Camera! By Caramba App Development. Only for iPhone and iPad.
---
By the way,check our latest posts. Among the reviews and collections, you can find something that will get you interested. For example, 12 Best Apps to Sell Handmade Items on Android and iOS – an outstanding collection of applications, if you are a producer of homemade little things and want to set up a real business. 
Another good collection is 15 best free bowling game apps for Android & IOS. If you are looking for a free time spending, be sure, this collection is definitely your companion : various graphics, competitors, tournament modes- everything waits for you.  
---
What is EasyMeasure?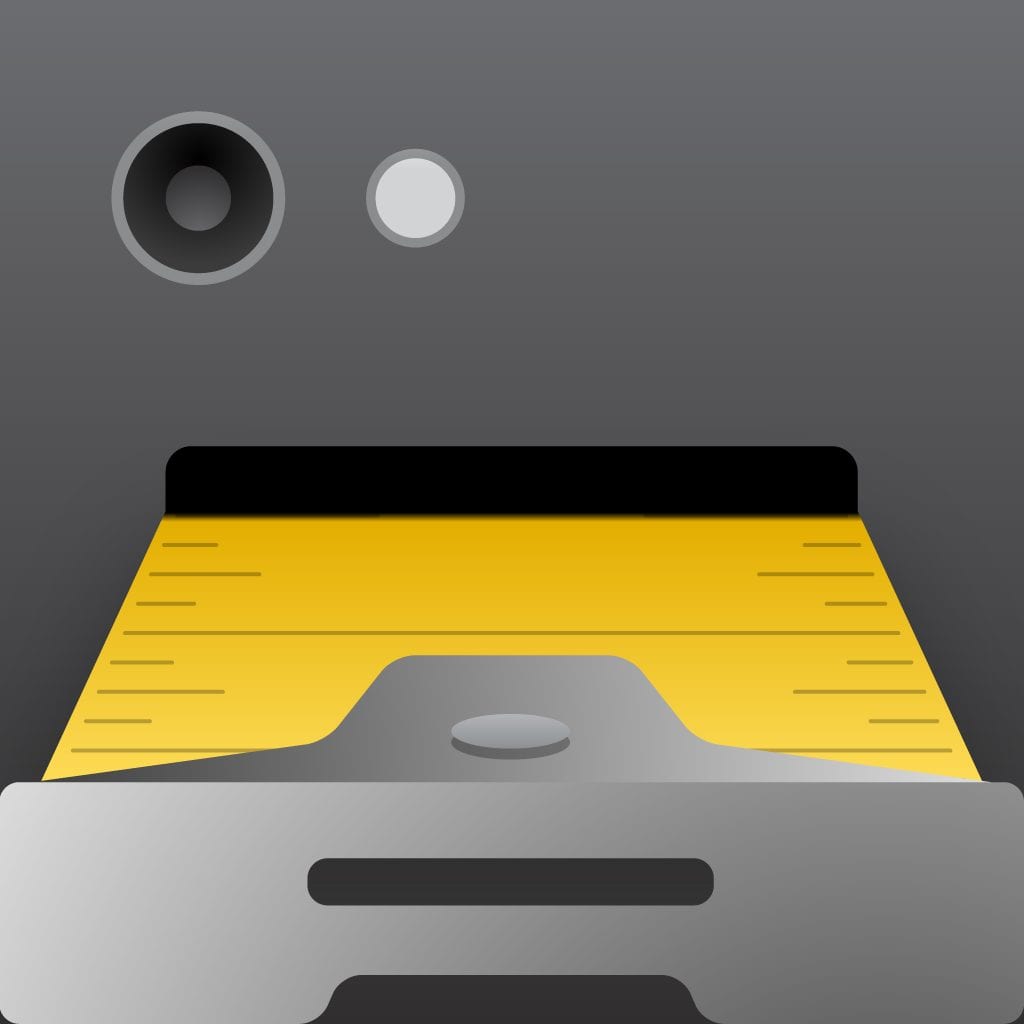 It is the app, using a special technique that shows the distance to objects seen through the camera lens of your iPhone or iPad. And you will exactly know a height and width of everything that surrounds you. Sounds good, isn't it?
The working principle is very simple , we will talk about it a little bit later.
Design and Layouts
As for design, I think, there will be no problem to understand the menu because all app's abilities are shown on the main screen on the top and the bottom. Let's look at the home page: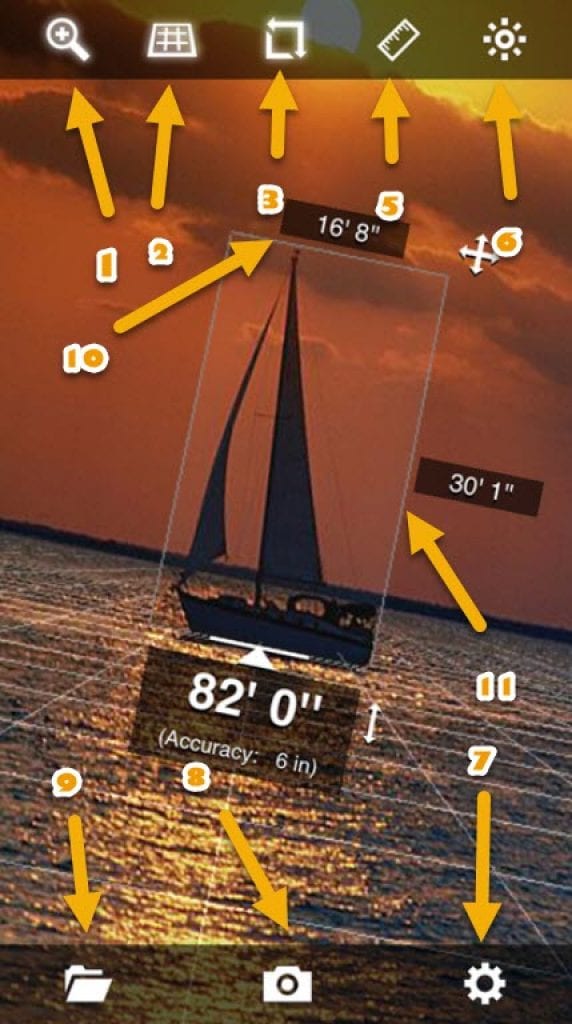 1. Zoom in or zoom out a thing you are measuring at the moment.
2. Tap on the grid to add or remove the grid or background – it is up to you.
3. Rotate a photo to see more detailed.
5. Tap on the line  to toggle the unit of measurement
6. Is for the measurement in the darkness
7. Settings will help you to customize Lens Height parameters to make accurate measurements.
8. A possibility to make a snapshot of the image with the distance and store it in the photo album for later use. Also, you are given the choice of sharing a result with your friends via Twitter, Facebook, and Email.
9.  The database of your measurements
10. A width (available for upgraded version)
11. A height ( available for upgraded version)
And a distance to an object above it.
Features
Speaking about features, there are a lot of, from an ability to switch on a flashlight for measurements in the dark to the option of calibration of your iPhone or iPad for most accurate results.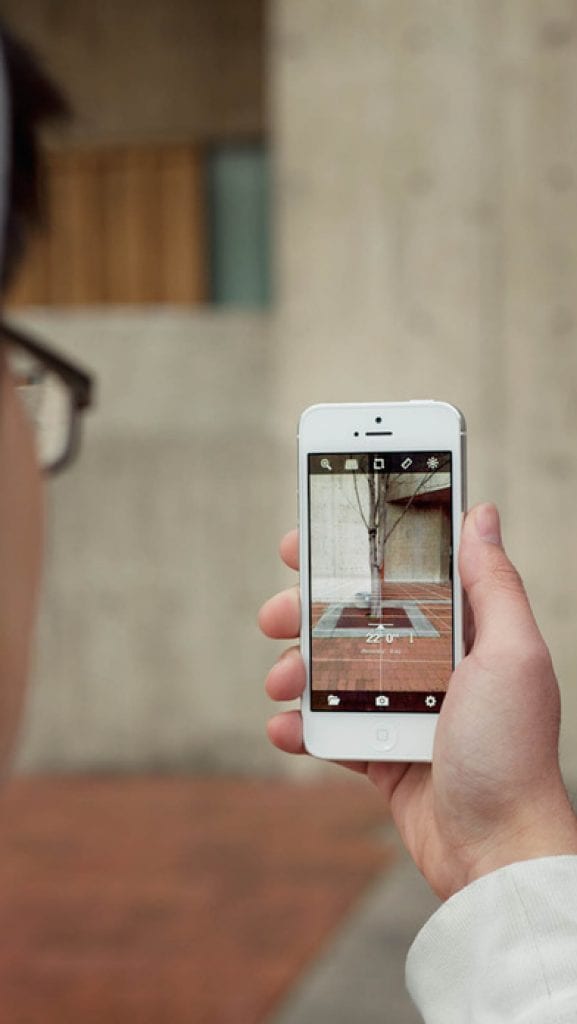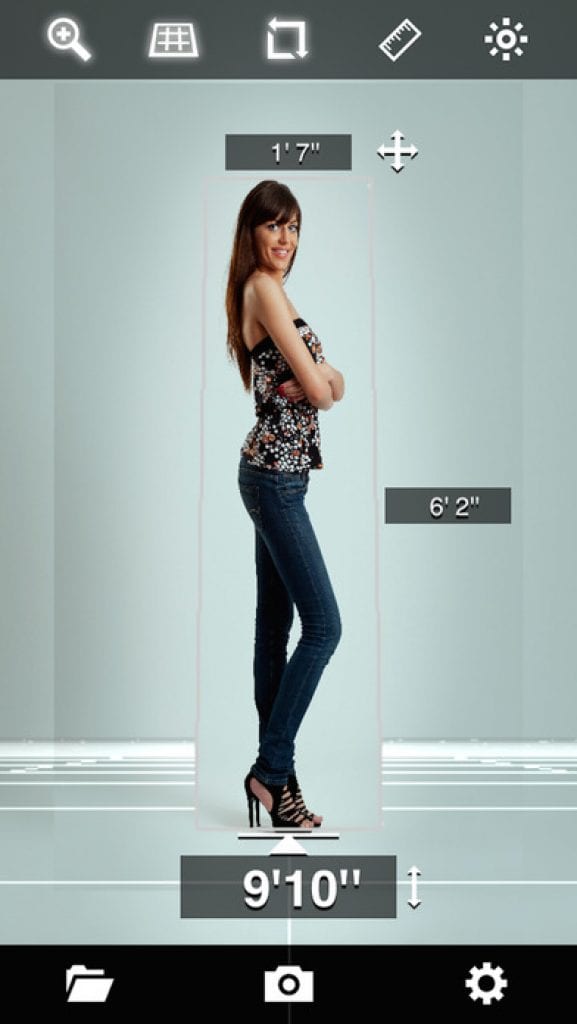 Of course, the main function is a distance measurement. You can measure all you see around you. Moreover, it supports two different international units:  Metric and Imperial- choose the most convenient for you.
As for graphics and interface. The last version of EasyMeasure there were fixed some moments,i.e now the interface is with Retina Display Graphics and 3D engine.
How it works
The measurement procedure is very simple.  EasyMeasure uses the height of the camera lens and its tilt angle to calculate the distance to the object. Simply aim your device to any object in your surroundings, and EasyMeasure displays the distance towards that object on top of the camera image. To do this you should direct your phone in such a way to create a corner at 90 degrees. And of course, customize the Lens Height in Settings.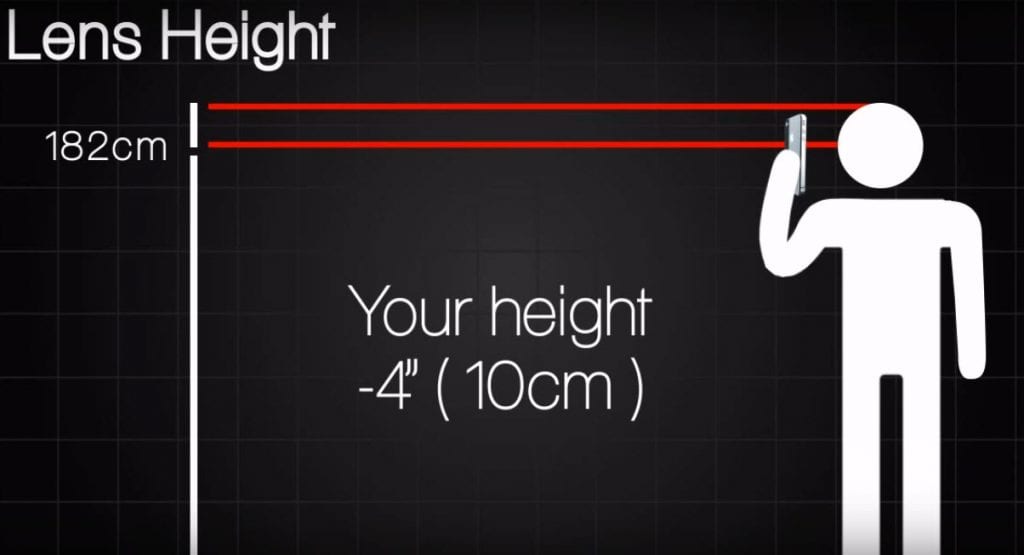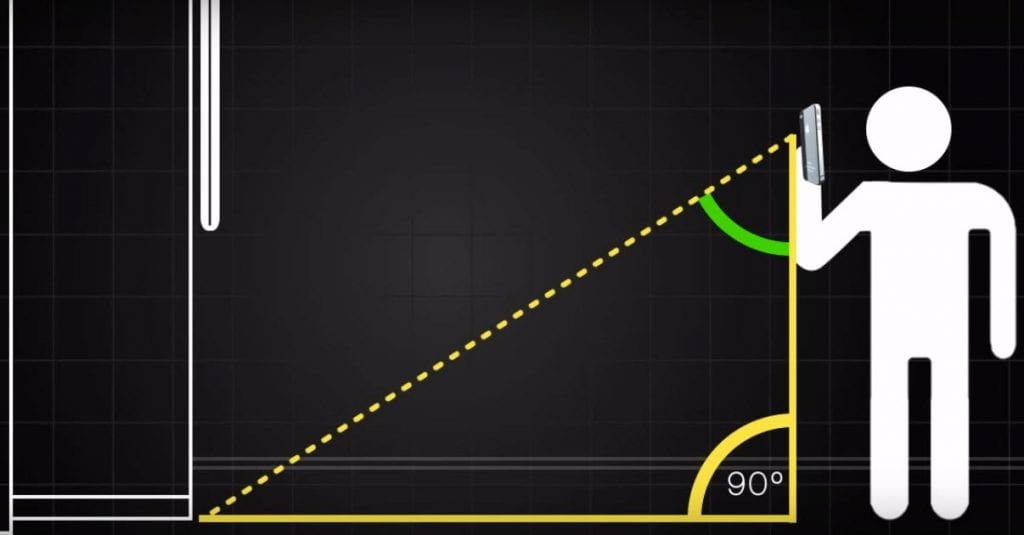 If you still don't understand how it works, there are cool animated video instructions, which you can watch and learn. Moreover, tells about additional features that you can get if the version is updated.
One of these videos you can see now!
[wpsm_video width="400″ height="350″]http:/www.youtube.com/watch?v=L0uzLqwciUc[/wpsm_video]
---
That's all! Hope, this review was useful for you. See you in other posts!