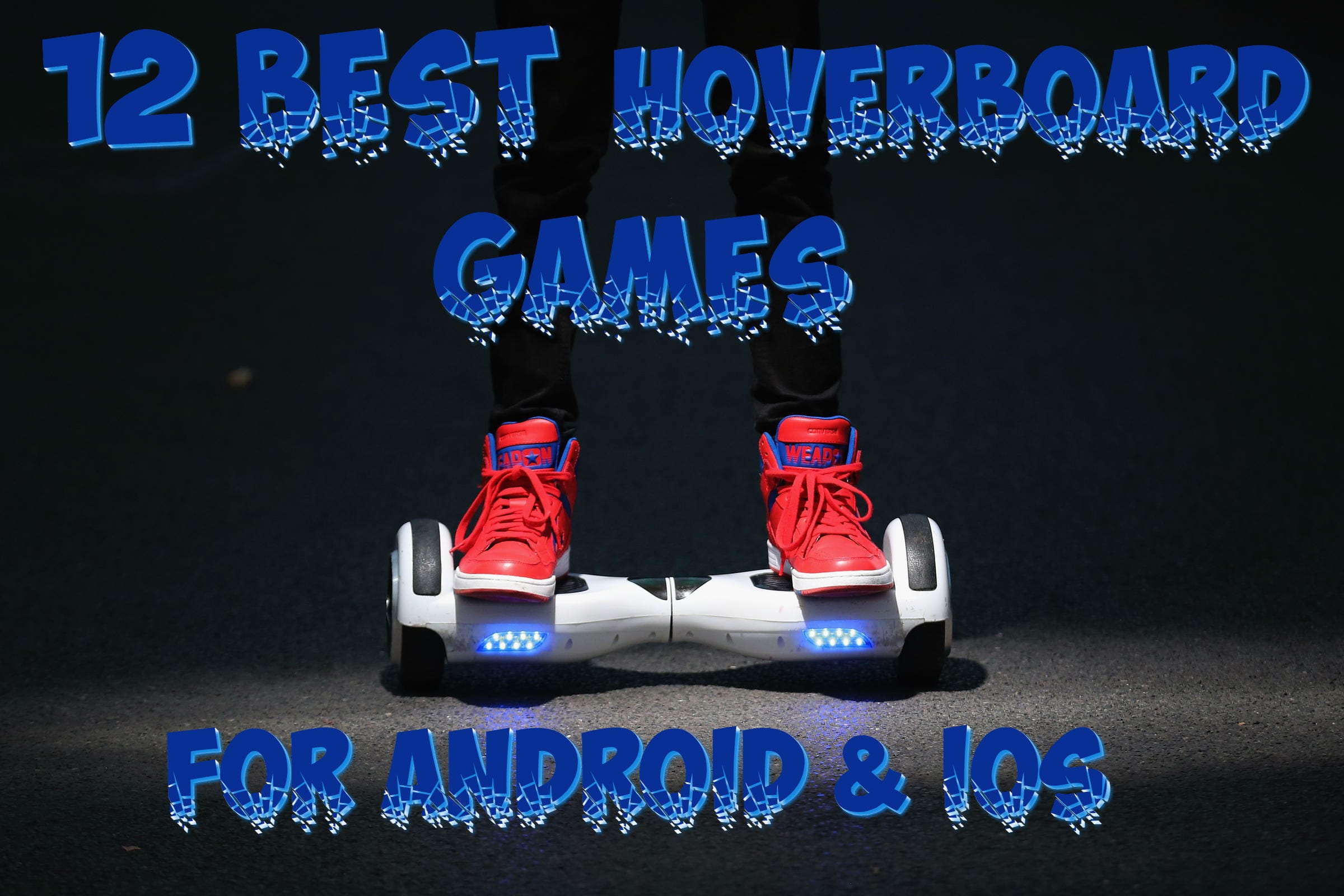 Self-balancing scooters are becoming an increasingly popular vehicle in all countries. Last year, at the peak of Christmas sales, Americans literally swept them off the shelves of stores. Hoverboards have become such a popular phenomenon that a rare gadget maker has not attempted to succeed in a new field.
However, it is worth noting that the price of this miracle device is rather big. Not everyone can afford to lay out a decent amount of money for a two-wheeled vehicle, which is intended only for flat roads.
If you are among those people, don't despair. Resourceful mobile phone manufacturers have not lost their fortune by deciding to create applications that allow the gadget users to try themselves as a hoverboard rider.
So, we present to your attention the list of best hoverboard games for Android & iOS.
Hoverboard Stunts Hero 2016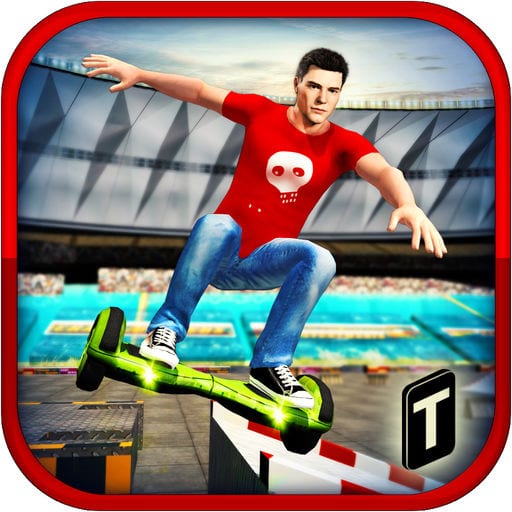 Do you love to ride a skateboard or a hoverboard and do on it miracles? Then, the application the Hoverboard Stunts Hero 2016 is exactly what you need! This is a real arena of tricks that will show who is capable of what. Only the best will get a recognition!
Now, you can surprise everyone with your excellent skills. To do this, the game has everything you need – ramps, rails, and more, without which a real skater can't imagine his life. You will be able to race on a dangerous arena to train serious tricks but to remain calm because everything happens in the virtual world.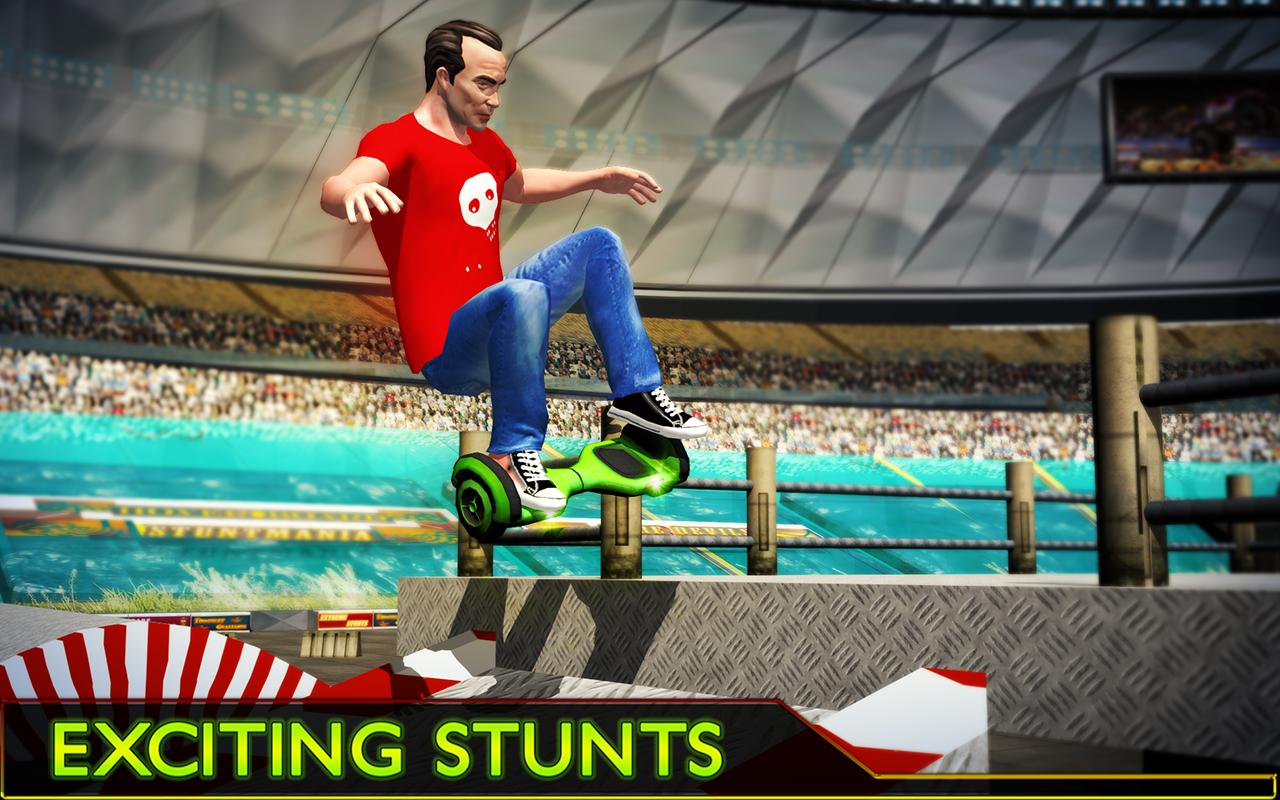 Depending on personal likes and skills, the speed can be changed from large to very small. The game is designed in such a way that from it you will get exceptionally fun and pleasant emotions.
If you want to be individual and stand out from the crowd, you can select not only the costume but the style of driving.
The game has a number of features that make it even more interesting and original. These include the high quality of 3D-graphics, smooth and fairly simple operation, a choice of two driving styles, as well as unusual visual effects that create an indescribable atmosphere.
Show right now, who really is the best in the arena!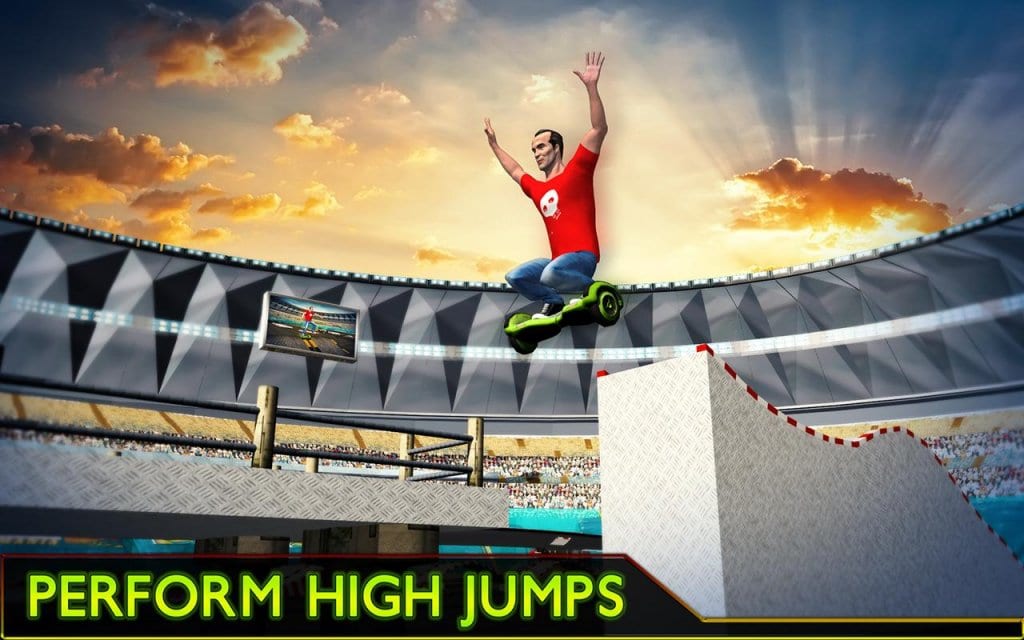 Android version
back to menu ↑
Hoverboard Stunts 2016
You are waiting for the real fun and drive, the main hero of the game will arrange a real race on a hoverboard, and will get a lot of obstacles on the way, trying not to reduce speed. The development team from the Tapinator studio bothered to create the most realistic simulation of a trip on a hoverboard today. This is actually the only game in which the player will be able to feel at least a share of the emotions that can cause riding on this modern and unusual vehicle. You will open completely new horizons in the form of extreme racing that makes blood boil and causes a very strong adrenaline rush.
In the Hoverboard Stunts 2016 you will find a beautiful 3D graphics, and realistic physics, and simple controls. The gameplay will hit its smooth, easy and fun. Also, there is the presence of various visual and audio effects. You can choose the most convenient hoverboard and then upgrade it. Thereby its speed, flexibility, and other characteristics will be improved. Admire the stunning scenery and enjoy an interesting gameplay.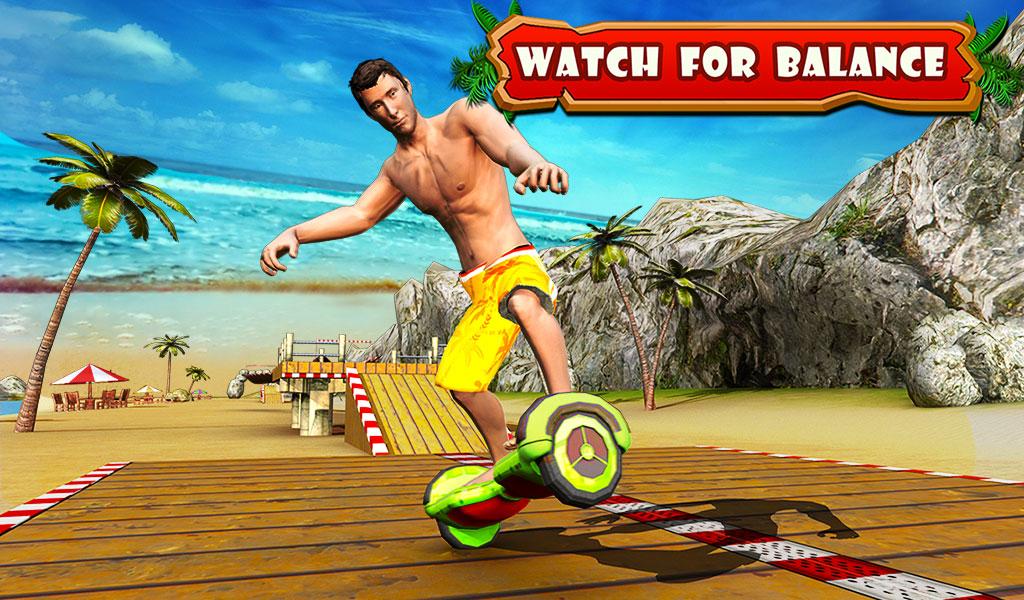 back to menu ↑
Hoverboard Racing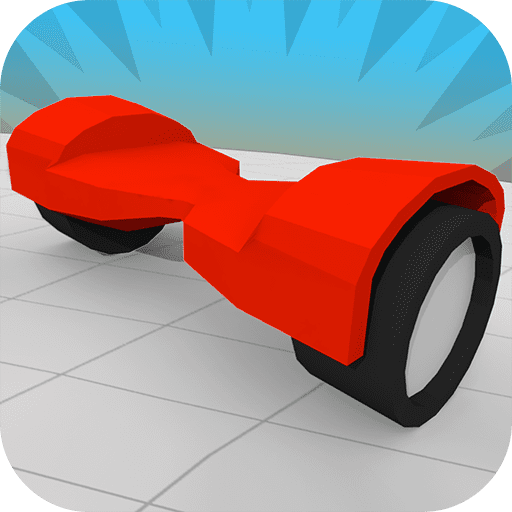 Around you, there is the unique arena, where the player has to move quickly to become an expert in riding a gyroscope. The developers of the Hoverboard Racing offer several game modes, including multiplayer, capture the flag, attack zombies and collect coins. Each time before the gamer there will be a new task related to the rapid movement of the location in order to achieve its goal in a short time and bypass the skills of other players competing in the same location. Buy a new transport and improve the current one in order to achieve better results.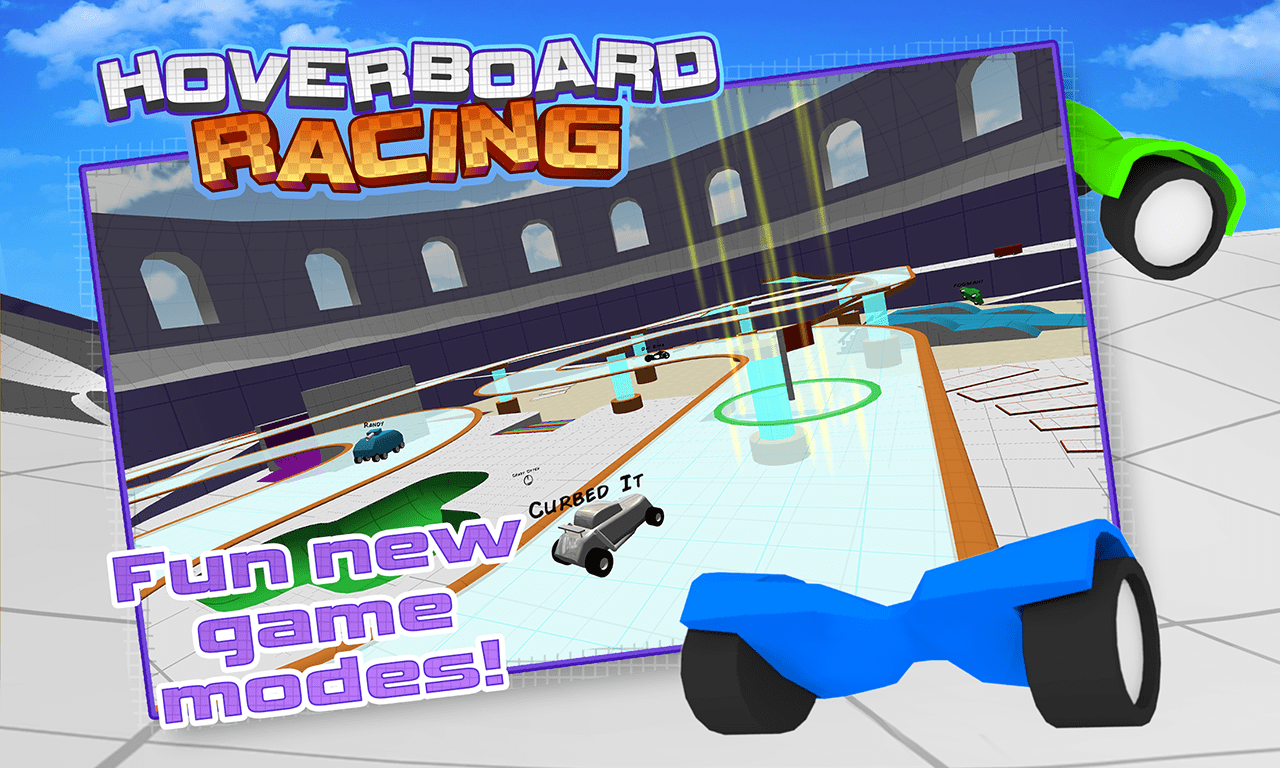 Android version
back to menu ↑
Hoverboard Future Race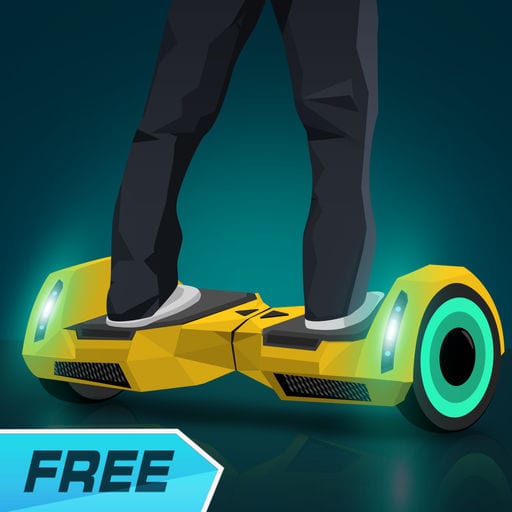 Most recently, a new transport for movement, the hoverboard, has become fashionable. However, frankly speaking, the price for this invention is rather large. If you cannot afford this quite expensive contrivance, then try your hand at the Hoverboard Future Race game. Your task is to compete with rivals, cleverly dodge the police along the narrow streets of the city. Try to keep as long as possible on the gyroscope, then, you will get the most points. Good luck!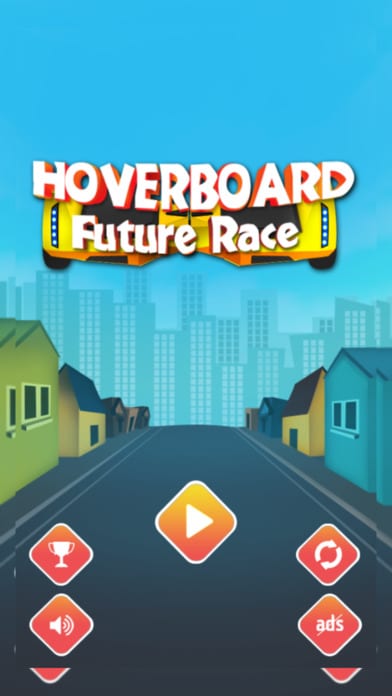 IOS version
back to menu ↑
Hoverboard Rider Skaty Girl
In this magnificent game, you have to dodge and overcome obstacles on your hoverboard. It's worth admitting that managing a hoverboard is not so easy. So, tune to victory and start an exciting game, collecting points, jump, dodge and escape from the ferocious cast.
Demonstrate cool stunts on the slopes! But do not get carried away, otherwise, you risk falling off the board. Go through all the levels and stop the loud laugh of the cast.
The application Hoverboard Rider Skaty Girl – is a realistic game with 2d graphics with great possibilities for tricks and animation.
Features:
A wonderful hoverboard simulator.
Realistic physics.
Excellent graphics and sound.
15 levels with different tasks.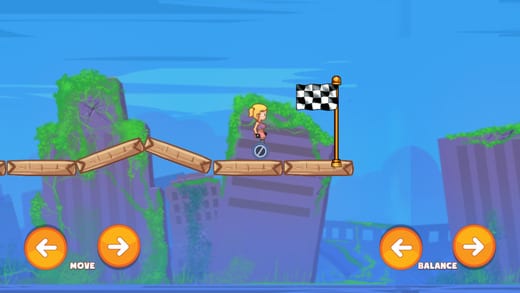 IOS version
back to menu ↑
Hoverboard Surfers 3D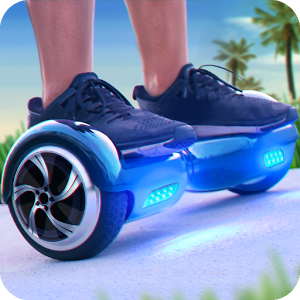 Are there the snow and snowstorm outside the window, so that even the most notorious adventurers do not risk to cut on their skateboards? Excellent! If the real world tells us "No!", we go on the other side of cyberspace. There, where a clear sky awaits us, a light breeze and the steepest trails for dashing skaters. After all, this is the Android action game, in which fun never ends.
But not all is so simple. The hoverboards are equipped with jet engines and require a special approach. So, keep your eyes open. Unless, of course, you are going to reach the finish line intact.
Features:
More than 90 exciting missions.
5 hoverboards and 5 skateboards of your choice.
Dozens of tricks and features for the most skilled riders.
Management, which will be to the teeth even for the beginner.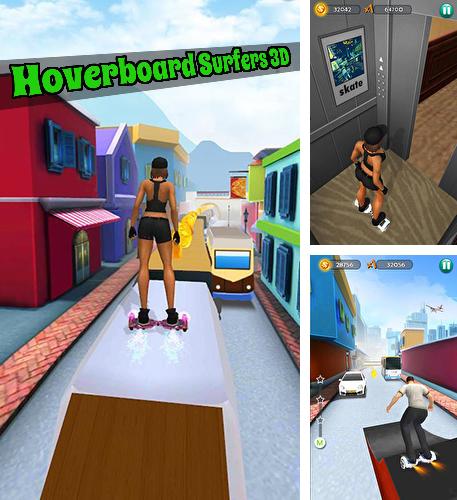 back to menu ↑
Hoverboard Finger Drive Simulator 2017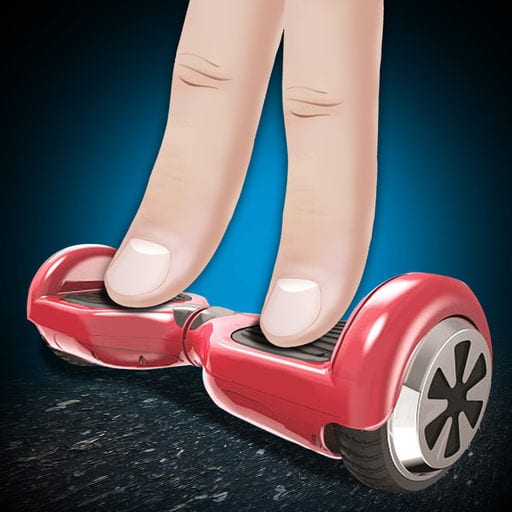 Try a new game where you can control your hoverboard with your fingers, simply by placing them on your mobile screen.
Eliminate obstacles and gain experience!
A realistic environment and an unforgettable game are waiting for you!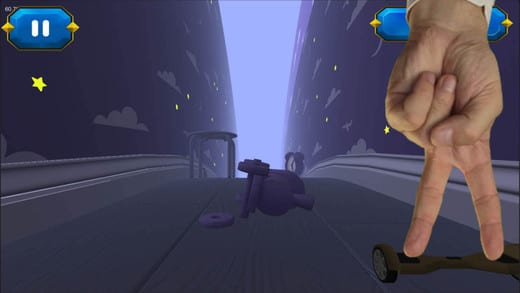 IOS version
back to menu ↑
Hoverboard Rider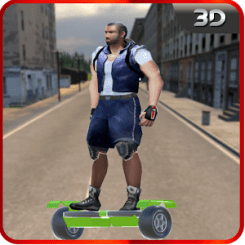 Perhaps, on the street, you have come across with people who skillfully manage a small board with two wheels. This new strange transport is called hoverboard. It is very convenient for traveling on short distances but on a smooth and flat road.
Now, is the time for you to try your hand at driving on such transport. This game will bring you lots of fun. All the action will take place in the city. The graphics perfectly conveys all the details of the city streets, trees, plants, etc. You have to ride hoverboard and roll on very smooth roads.
However, you will not just ride and enjoy the scenery. The developers have prepared a task for you – you need to collect coins for a certain period of time. On your way, obstacles and bumps in the road will arise, so you need to gain experience to overcome all the barricades with ease. Come to the finish line in time, otherwise you fail the level.
The game has levels of complexity. Do not worry, the higher the level – the more interesting the game becomes!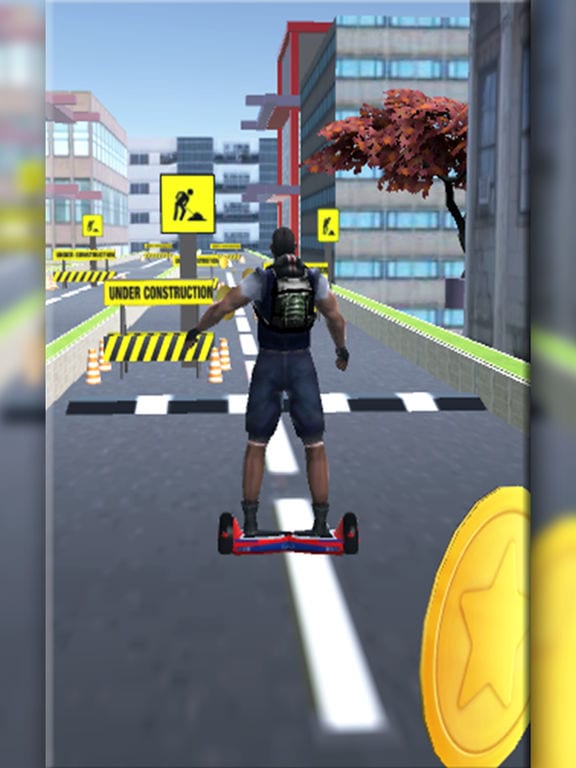 back to menu ↑
Hoverboard Rider 3D: Santa Xmas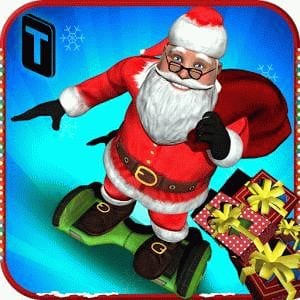 If you have long wanted to try yourself in the role of Santa Claus, then the Hoverboard rider 3D: Santa Xmas application is perfect to you. In this app, you have to assist Grandpa Claus to bring gifts to children, living a big city. Dispose the route of Santa Claus on his newest hoverboard. In this application, you will be able to enjoy the highest possible of Santa. Now, in order to quickly bring gifts to children for the holiday, Santa enjoys hoverboard.
The game Hoverboard rider 3D: Santa Xmas is easy to operate, allowing you to quickly understand it Look into the corners of the town and give people gifts and Christmas mood. With this application, you will also be in a Christmas spirit. Be caring Grandfather Frost and try to circumvent the danger side. The game has a colorful interface.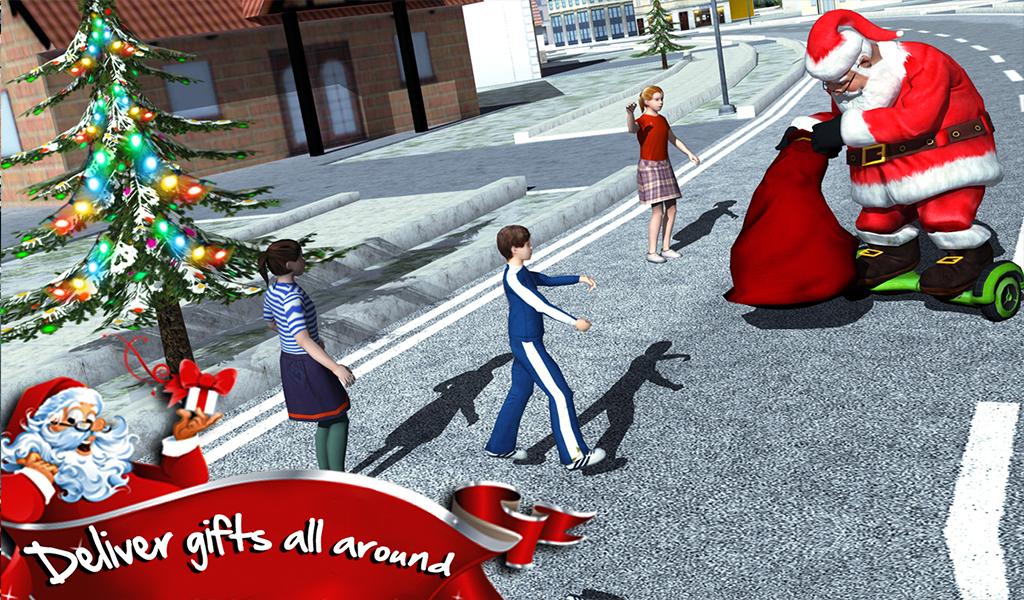 back to menu ↑
Hoverboard Rider: Extreme Race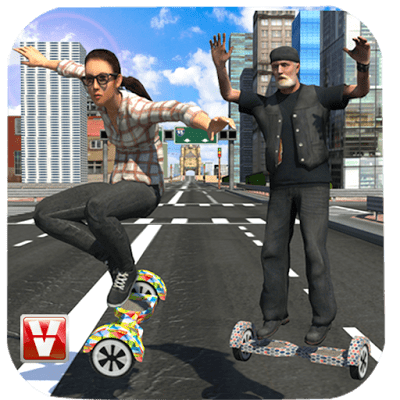 Become the best rider on the hoverboard and show the mastery to your rivals!
Make dizzying stunts on the city roads. Be the first to come to the finish line! However, you need to be nimble to maneuver, balancing in the air, try not to fall off a hoverboard.
This simulation game will make you feel like in a real place in the real time.
Features:
Excellent 3d graphics.
Easy control screen.
Exciting levels.
A wide range of characters.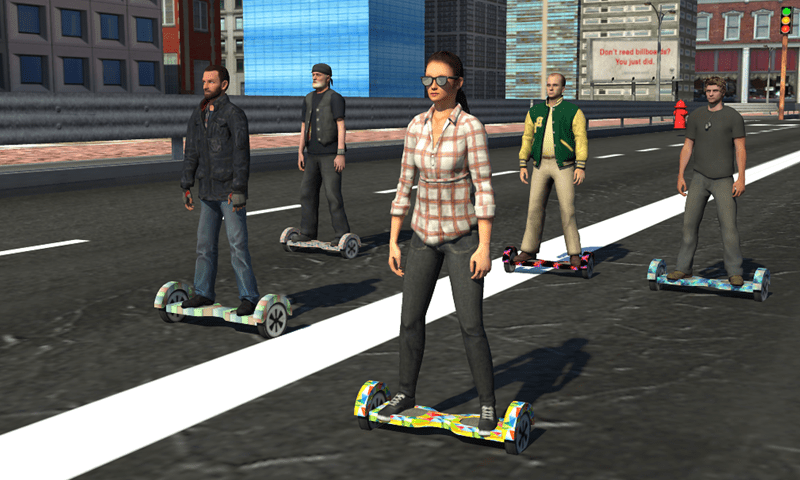 back to menu ↑
Hoverboard Stunt Simulator
Check your ability to control the hoverboard in this fun game. Collect coins, pass levels, enjoy realistic physics.
Coins allow you to purchase new hoverboards. Operate the board with your fingers. Avoid obstacles and see what you are capable of!
The game will allow you to enjoy realistic graphics and unique physics.
What awaits you in this game:
Collecting of coins.
Be careful on the roads.
Complete the level before the time runs out.
Compete with your friends.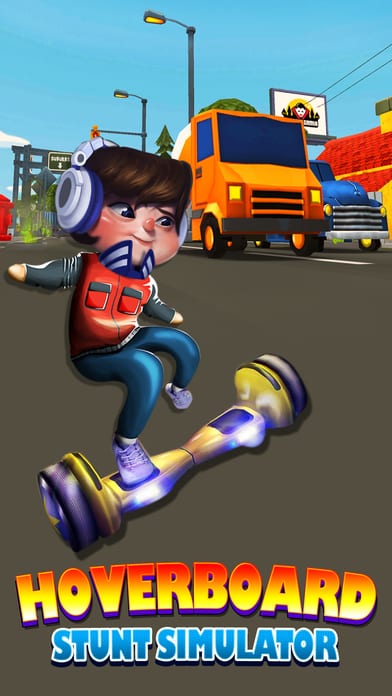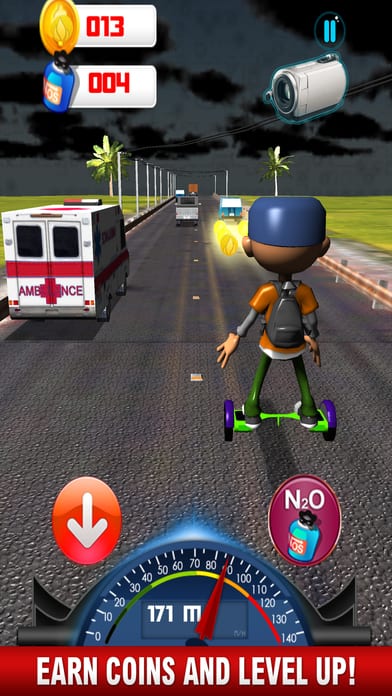 back to menu ↑
Robot Hoverboard Rider Race
Before you, there is not just a game, but a real game creation, which includes the race, the battle and the game of survival. You will be surprised by the magnificent graphics of the surrounding space. The application has several game modes.
Your task is to control the robot on the hoverboard and compete with other robots. Be faster, quicker and win the race. Each game mode has its own specific tasks. For example, in one of the levels, you need not just to cross the finish line first, but also to kill your opponent!
On your way, there will be obstacles in the form of skyscrapers, etc. Show all your skill. Play a crazy game Robot Hoverboard Rider Race!