Do you want to have access to all sports betting data? In this case, we have to bring your attention to Fanalyze.
Once you have passed a quick installation procedure, you can start using this tool straight away.
At the top of the screen, there is an embedded search line that allows you to quickly find the desired players or teams. Just paste the name of the preferred team or player and the app will instantly show the results.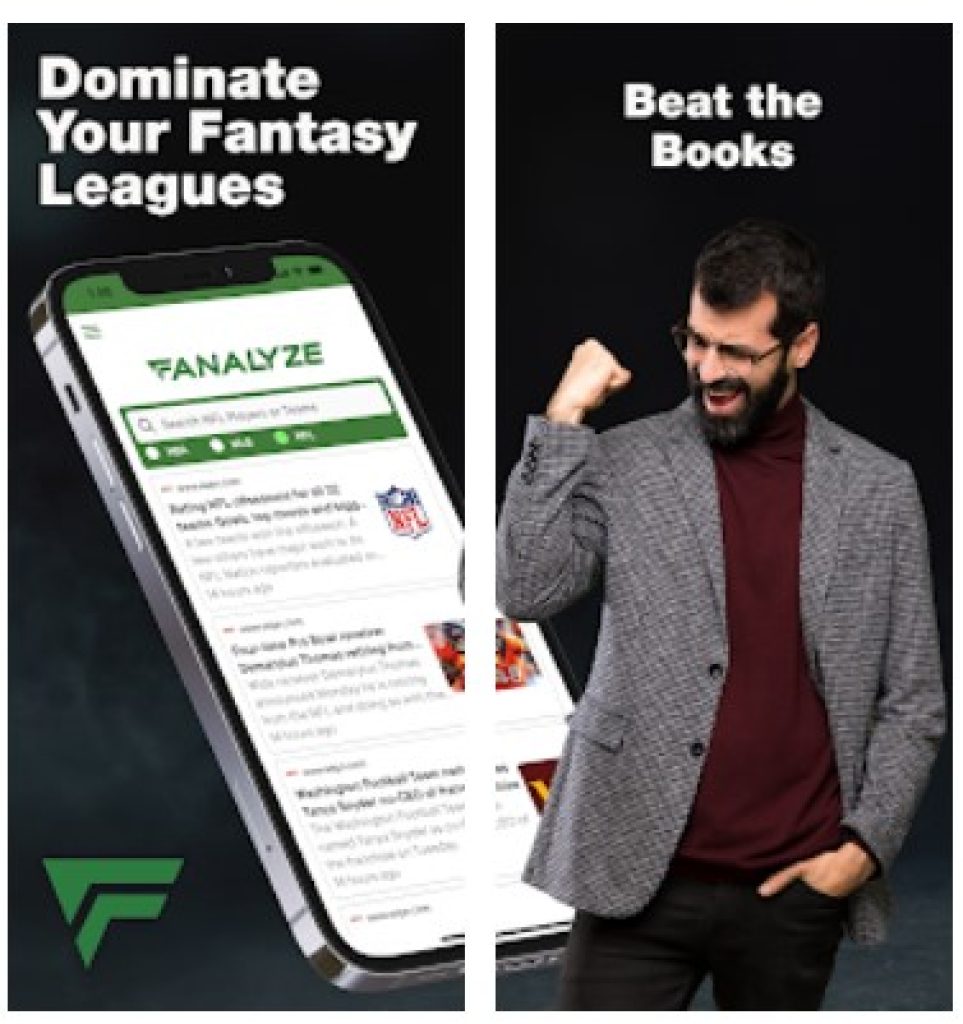 Apart from NFL, you can also select MLB or NBA. After that, users can monitor a player's profile, check news, stats, projections, etc.
Moving on, the homepage also comes with multiple sections. Below, you can check them:
Rankings
Projections
Start or Sit
Waiver Wire
If you scroll down the screen, you can monitor a wide range of news reports as well. Just click on the desired one, and you will be instantly transferred to the official source.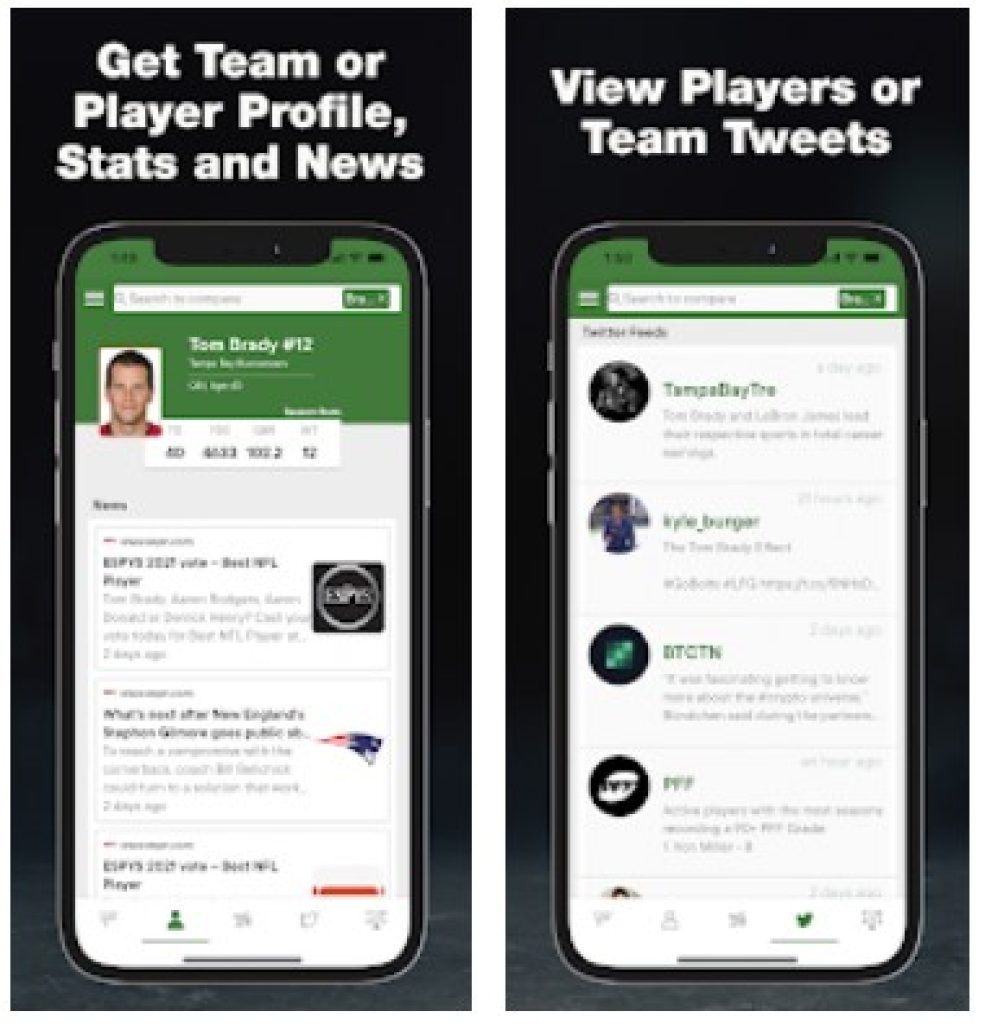 In this app, you can also compare several players or teams. Once you have picked the required players or teams, you will gain access to the detailed analysis. If you want to use the comparison feature, you should open the Rankings section.
The received analysis is properly developed, as it demonstrates the profound data filled with weekly graphs and season stats.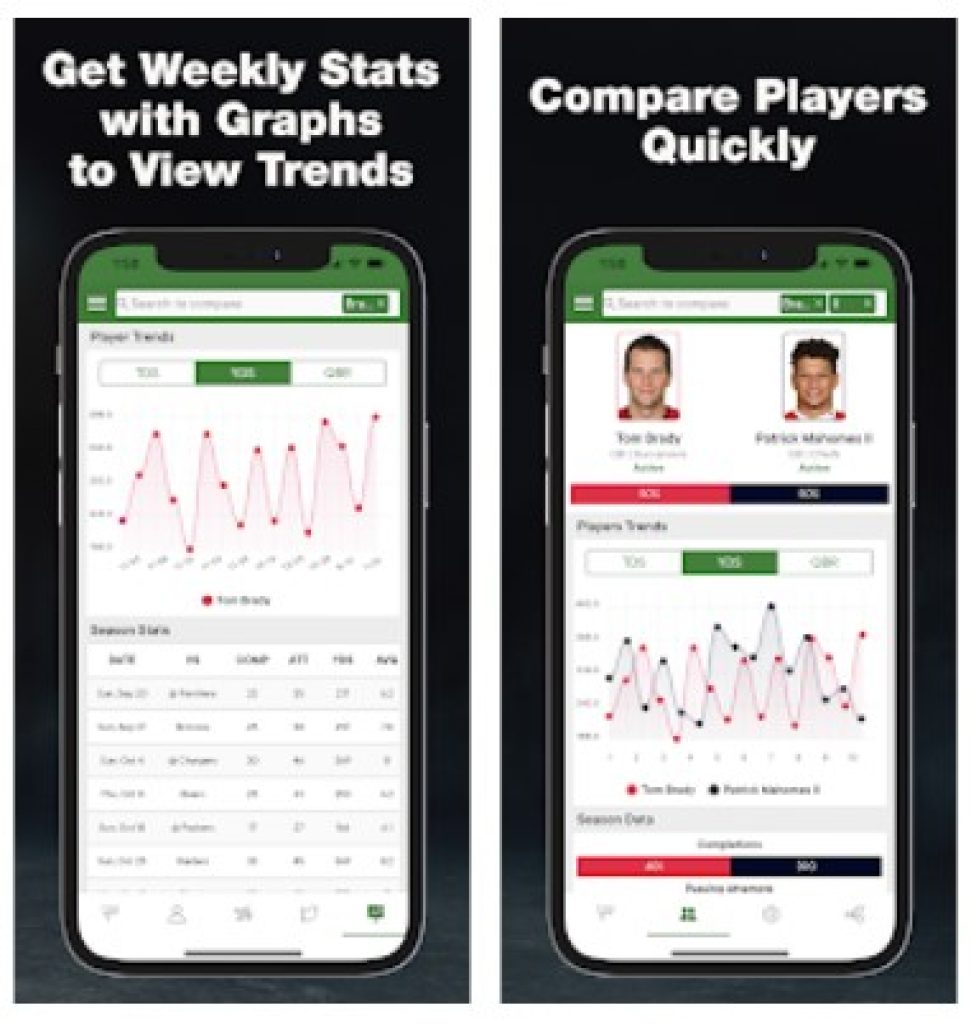 As for the additional options, the application also contains NFL Odds and Odds Calculator sections. For this, just press the button with three lines at the top left of the screen.
Despite a wide range of features, the app boasts a pretty straightforward interface. So, even inexperienced users will quickly manage it!
Summarizing all the points, Fanalyze guarantees the easiest and fastest way to keep track of the sports betting data. No doubt, the app will help you to win!