Got tired of monotonous fantasy games with nothing new? Try The Lost Sky game, where fairytale mythology and post-industrial apocalypse are amazingly combined. In this game you are, who do you think? – a Fire-breathing dragon! And you will have to fight with military equipment against the backdrop of the civilization ruins.
We observe lots of action games on our website. If you want to go for something easier we recommend checking out the article about the best home decorating games.
Huge mechanical spiders, enormous spaceships that release nimble attack rockets, discovering searchlights, and skyscraper-sized cannons – this is not a complete list of villainous equipment that you have to deal with.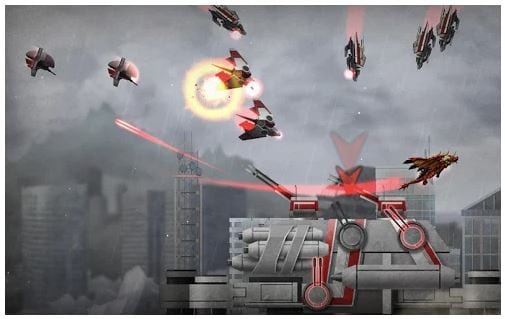 Well, what do you have against them? Not so much – fiery breath, and you still have to check it out. After all, the speed of attacks in the game is extremely high. But, if you hit them – the enemies would incinerate.
You can find similar stories in anime shows. Check out this article to find the best apps to watch them.
According to the plot, you are the last stronghold of civilization; and your task is to revive the planet by defeating techno monsters. The game is divided into a number of sub-plots, each of which is a separate mission with its own purpose. You can receive benefits and exchange them for new characters, as well as power them up.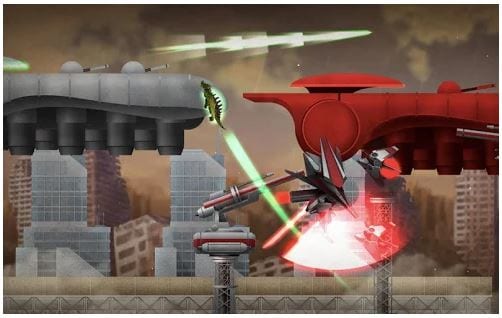 The universe of the game is carefully thought out, but all its secrets will not be revealed to you at once. Until then, enjoy aerial combat at breakneck speed against a stunning dystopian backdrop. The design of the game is insanely beautiful in its gloom.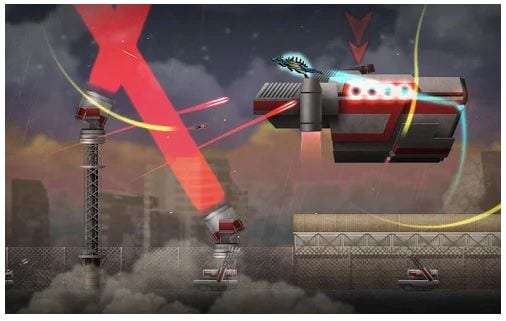 The smallest details, shadows, halftones are drawn. The flashes of shots and explosions are very naturalistic, as are the traces of flight. The controllers are quite responsive; and in general, the operating is excellent. Developers and designers have done a great and long job – that's for sure.
Are you looking for more epic games? We prepared a list of the best cross-platform games for you.
Do you already have plans for tonight? How about getting out of the dullness and boredom of your daily routine into the phantasmagoric world of The Lost Sky? Become a mythical Dragon – the savior of the World.