Do you want to learn to drive? Sometimes we are afraid of something. If you are afraid of real cars, then there are many ways to get rid of your fears. Everyone has a smartphone.
There are developed many apps for smartphones. Try first-person driving simulators. You completely surround yourself with road conditions. Around traffic lights, cars, pedestrians. Challenge yourself.
This is a great training before driving school. You can also have fun. Play games and relax. Turn on the race mode and compete with the world. You won't be afraid of cars after these apps.
All your fears will disappear. You will have basic driving skills. Your friends will be surprised why you know so much about driving. There is a list of first-person car racing games. Try them all or choose only one.
You can also check: 10 Best racing apps for iPhone
Racing in Car 2
This realistic app will help you learn to drive. You will sit at the virtual car steering wheel. The graphics are very high quality. HD effects make the game beautiful. You will be amazed by shades and colors.
This game is easy to learn to play. The driving simulator is endless. You can drive around the city. The map is huge. Imagine you are a driver.
Control the driving process. Control wheels, steering wheel, and lever. There are a lot of cars. You can choose any of them. Try different brands.
Maybe you want to buy a car in the real world. This is an updated version of the game. The developers have tried to improve it. The game has a lot of positive feedback.
Be an attentive and polite driver. You will experience yourself in difficult driving situations. You will learn to respond quickly to unexpected situations.
This is a great app for those who want to learn to drive. It has been downloaded more than 100 million times. This game has helped millions of users learn to drive and get rid of fears.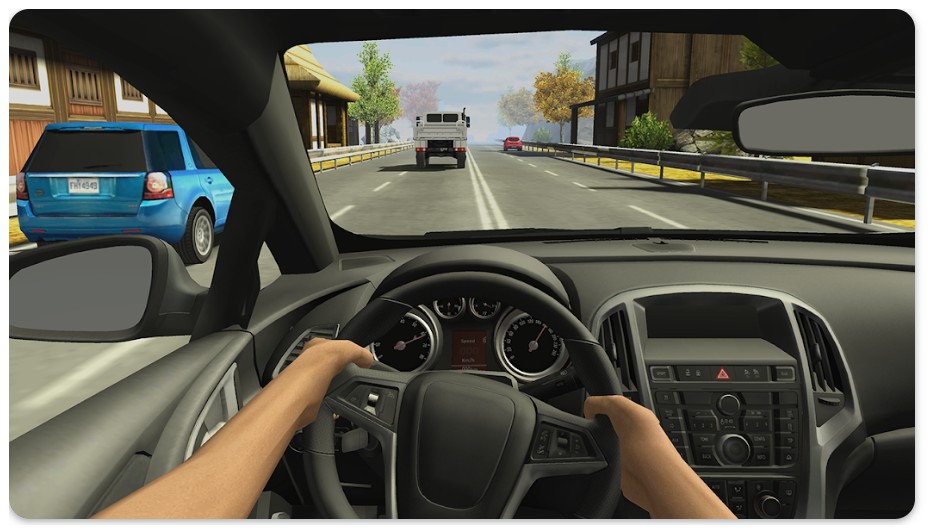 You may also like: 7 Best car customize apps (Android & iOS)
Amazing Taxi Simulator V2
Do you want to learn to drive? Are you afraid of a real car? Then try this driving simulator.
This is a simple app that will save you from fear. To learn to drive, you need experience. You will get experience in this app. Choose a car and start driving. This app is a first-person view.
You will be fully in the process of driving. Control the steering wheel and pedals. Look at the map. There are tips on it. Sometimes people are displayed there. Don't crush them down.
You will receive a punishment. You will see the driving time. You can record your driving on video.
Look at it and make out your mistakes. The app has good graphics. The driving world is beautiful. There is a lot of cars in the app. Try them all!
The app has been installed more than 5 million times. It is a perfect way to learn to drive. You can even work as a taxi driver. Take orders. Look at the map and go for customers. It is very interesting.
The game has the quest and free modes. Choose what you like. You will easily learn to drive. Just play this game more often.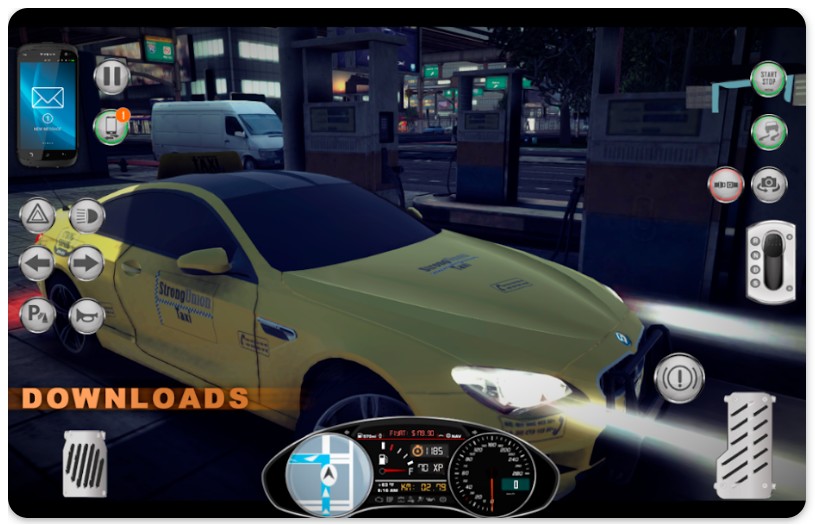 Traffic Tour – Highway Rider
This is a great racing game for those who enjoy cool cars both in the real and virtual world. This game offers third-person and first-person modes. Choose the one that you like the most.
The game has a stunning realistic 3D design that immerses you in street racing. It's like you're really driving a car and enjoying the speed.
You can choose one of the amazing sports cars to complete various missions. Be ready for the challenges, At the end you will receive prizes that will allow you not only to take a place in the top players, but also to acquire new game elements.
The game provides you with more than forty cars which can be customized. Change the color or wheels as you want and create your unique design.
Moreover, it is possible to play alone. However, if you prefer to complete missions with friends, then just call them to organize your invincible team of racers.
You have access not only to the track for racing and completing missions. In the game you can try to drive through the desert and city when it rains or snows. This adds realism.
Advantages:
There are a huge number of exciting levels and missions.
It is possible to play in different modes.
There is an opportunity to choose and customize a sports car.
High-quality 3D graphics.
Drawbacks:
Over time, the game may start to be boring.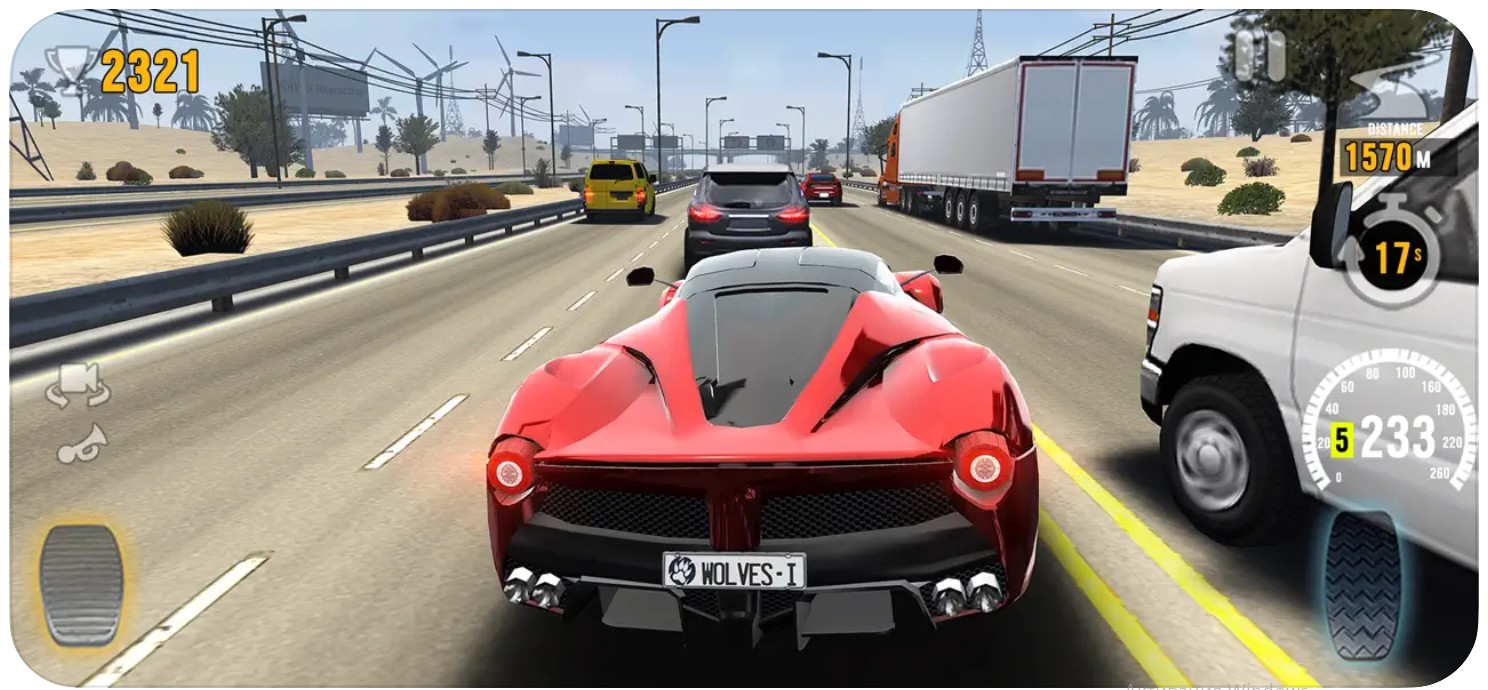 You may also like: 11 Best Car Audio and Entertainment Apps for Android & iOS
Real Driving Simulator
Do you like cars? Don't you have a driver's license yet? Download this realistic driving app. It is the perfect car simulator. There are many cool cars in the app.
Sports cars, racing cars, or just ordinary. You can try them all. The graphics are amazing.
You will enjoy the excellent drawing of each object. Use the app as driving lessons. You will learn how to drive a car without leaving your home. You will definitely know all the basics of driving.
Check out the tutorials and learn the main rules. You will get endless fun from driving simulations. The main feature of the app is driving from the first person.
You will see the steering wheel and all car devices. This is very realistic. You will quickly learn all the car buttons and sensors. Your friends will be surprised when they know about it.
The app has been downloaded more than 500 thousand times. Enjoy 3D graphics. Set up the camera.
Use the first-person view. You will fully control the car. Control wheels, steering wheel, wipers, and other car devices. Come up with many driving scenarios. Improve your skills. Become the coolest racer.

Traffic Rider
Traffic Rider is one of the most popular games in this genre. You will be riding the motorbike through the traffic of the cars and your task will be to get to the end of the road safe and sound. This is the first-person racing game where you dive into the atmosphere or speed driving and get a chance to feel like a real biker.
Another point that is essential to mention here is this game has that "old school" element. It means the graphics and the gameplay are a little bit obsolete but it has that old school spirit of the first race games that we were playing on our PCs. Besides, here you can choose between 32 different motorbikes.
Another curious feature of Traffic Rider is there is an online board of the best players of this game – who knows maybe you are going to become one of them?
Considering the game, despite not the most high-end graphics, it is extremely atmospheric, with the recorded sounds from the real motorbikes. The locations are also pretty detailed with day and night variations.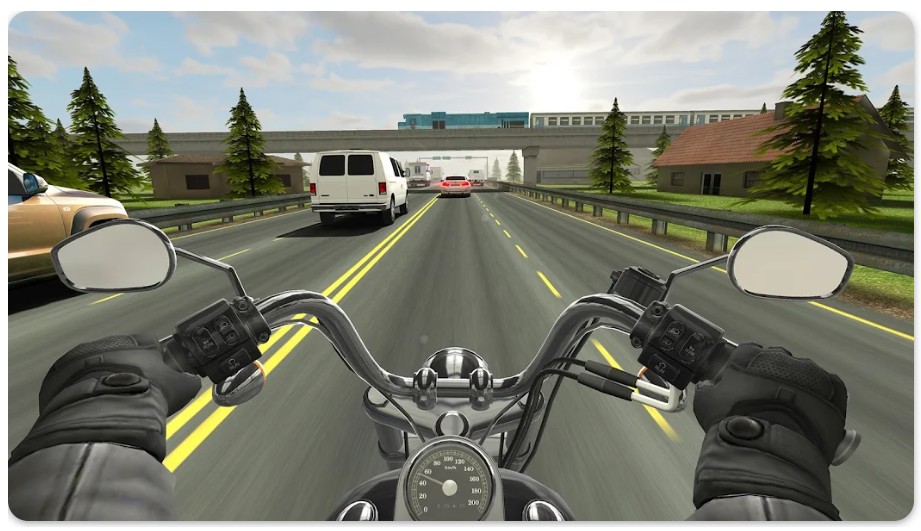 Car Driving School Simulator
Get behind the wheel and drive. This is a great driving simulator app. The city and cars are very realistic. You will completely dive into the world of driving. You need to be attentive.
You should also know the rules of driving in order not to get into trouble. Watch for signs and traffic lights. Don't forget to be polite. Watch for pedestrians. Do no harm to them.
You can select any area on the map and drive there. Try a fast drive mode. It is like a race. You will like to drive around the city. Try a new map of Tokyo. Developers are still working to add new improvements.
Wait for updates. You will find at tutorial аt the beginning of the game. You will learn everything. Just watch it and remember the rules.
26 excellent cars are waiting for you. Choose the car that is the best. Earn money and buy new cars. Upgrade them. There are racing cars, simple cars, and even trucks.
Challenge yourself in traffic. The game creates artificial conditions for accidents and traffic jams. You can beat all the difficulties. The main thing is to believe in yourself and hold on to the wheel.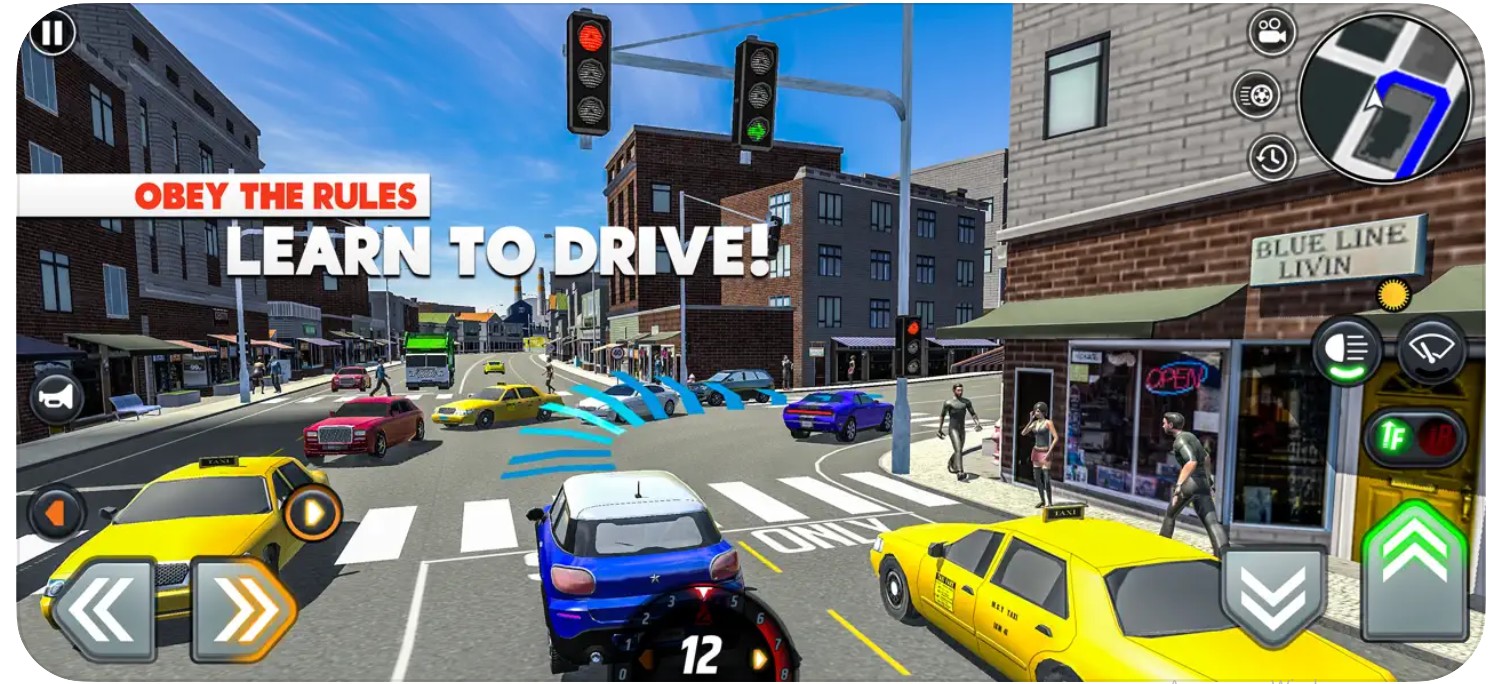 You can also check: 10 Free Multiplayer Racing Games for Android & iOS
Drive for Speed: Simulator
Start the engine and go. This app is an excellent driving simulator. Drive through the whole city. See all the streets. Watch for obstacles. It is necessary to notice pedestrians and traffic lights. Try to be a polite driver. You will improve your driving skills. This game is good preparation for driving school. Earn money and buy new cars.
The game has more than 20 cars. Buy them all. You will have the largest garage. The app has high-quality sounds of the road and cars. You will hear the sound of a tire when cornering, the sound of a traffic light and the sound of a motor. The app is very realistic. This game is endless. You will want to play again and again.
The app has been used by more than 10 million people. You can complete 4 types of missions. Complete them and get paid. Spend money to buy new cars. You can also upgrade them. Improve their engine and wheels. Paint the car in new colors. Create your dream car. The app is popular all over the world. Try it and you won't be upset.