7 Best FPS Counter Apps for Android & iOS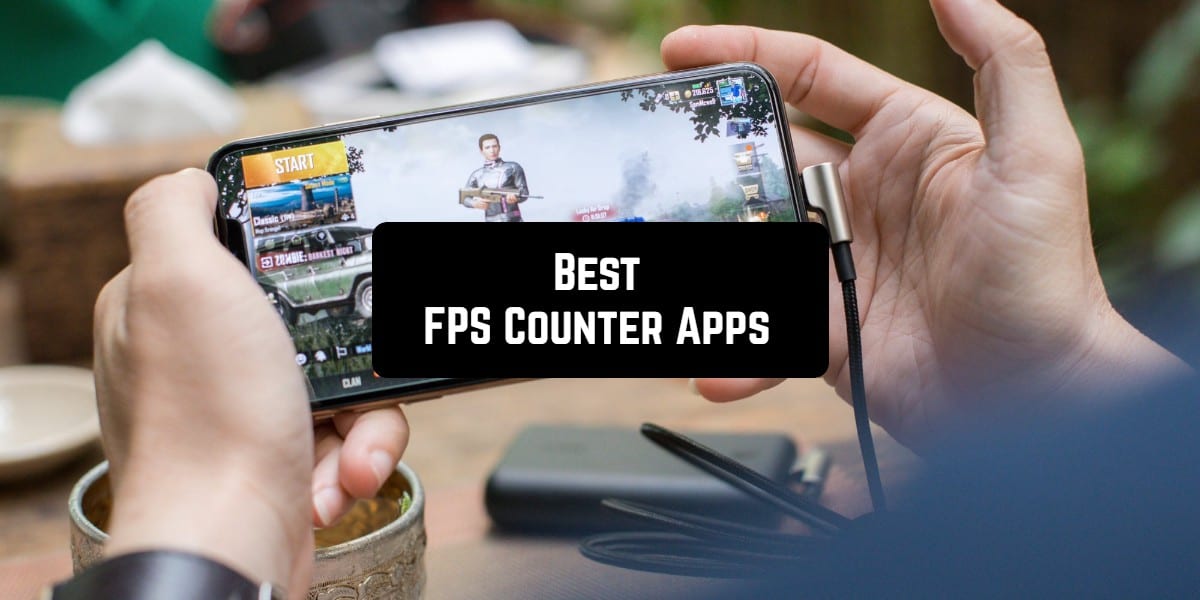 FPS is one of the most important metrics when it comes to the visual performance of your device. In the majority of cases, this is the main thing that affects your gaming — the higher the FPS the better experience you'll have.
Although there are plenty of tools that can measure an FPS on desktop games, there are not so many that can do it on mobile devices. Luckily for you, we've found the best FPS counter apps for Android and iOS that can cope with a frame rate test.
In case you'd like to measure the overall performance of your device, check out this article: 7 Best Benchmark Apps for Android & iOS
Here's the list of the 7 best apps in that category you should try. Take a look!
GFXBench Benchmark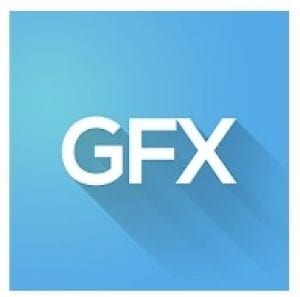 Let's start with GFXBench Benchmark. This is an app that aims t measure graphic performance by multiple metrics including the FPS one.
The main thing that needs to be mentioned is if you've wanted an app that is fully dedicated to FPS count — look further on our list. This app covers lots of measuring metrics you can count and the number of tools can be quite confusing at first. However, you can read the instructions to find out how to use each metric properly, and then you'll be able to fully appreciate the app.
Speaking of features, along with the FPS the app can compute HDR tones, motion blur, and global illumination. Plus, it can determine the dynamic lighting and shadows in real-time. The app also detects the capabilities of your device and recommends you the best-suiting tests for insight research.
As for the FPS tool, it empowers you to figure out what's exactly wrong with any game that slows down or lags on your mobile. The app can also use the FPS metric to test the stability of your phone's battery. Once it will be done you'll be given some recommendations on how to sustain stable in-game animation.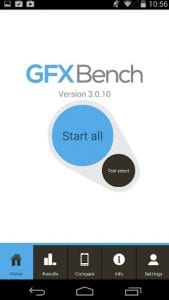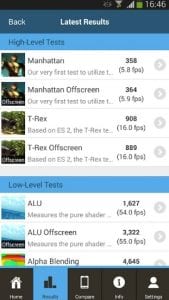 You may also like: 17 Free VPN apps for Android & iOS
AnTuTu Benchmar‪k‬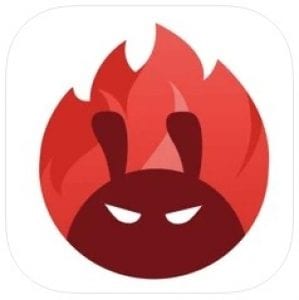 AnTuTu Benchmark is another benchmark app that you can use to check your phone's performance.
Along with the first app on our list, this one rates your phone using multiple metrics. The app has an overall UX test that gives you detailed reports on your device's power and indicators. Plus, there's a CPU test that lets you know how high your CPU score is. Apart from that, there are several GPU tests including the FPS that evaluate the graphic performance of your phone.
These tests play highly important for all the gamers or people who like to watch HQ videos on their mobiles. The trick here is if your graphics performance is low you won't get a smooth gaming experience — there will be slowdowns, crashes, and lags. The same goes for movie overs — you'll face glitches and it will take lots of time to load a video.
But the coolest thing about this app is it grants you to compare your phone's core to other devices. Thus, if you'll ever decide to get yourself a new phone or tablet you can use this app to pick the model with the highest score possible.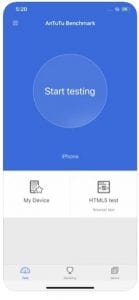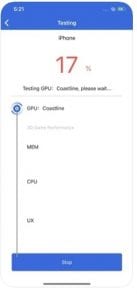 Check also: 11 Best Phone Virus Cleaners for Android & iOS
FPS Test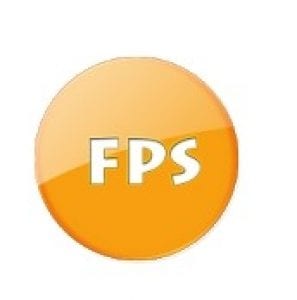 FPS Test is an app that provides you with a simple way to make a graphic performance test.
This app has a minimal interface without any extra tools. Counting the FPS of your devices here is easy — the "start a test" button is placed right on the app's main page. The whole process takes secs so you won't need to wait long.
Therewith, the app covers a wide range of frequencies — from 30 to 120+ Hz. According to the frequency, you get you can tell if you can play some game or watch an HD movie with no problems. And as you probably know, the higher your score is — the better. Once your test is ready, you can compare the outcomes to other devices.
It needs to be said, the app not only covers the info about smartphones but about laptops and PCs as well. Thus, you can figure out the minimal FPS score you need for a comfortable user experience and pick all the new devices in concordance with that. Plus, the app is cross-platform so you can measure other devices you have.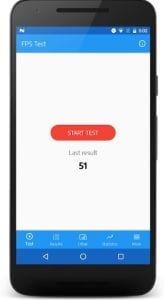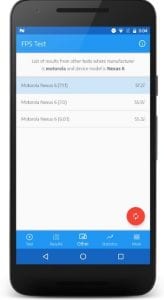 FPS Meter (PUBG Booster for Low End Devices)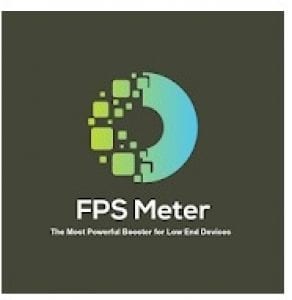 FPS Meter PUBG Booster is an app that can track the frame rate of your device in real-time.
This app is an absolute must for gamers. Once you launched the app on your phone you can go to any of your fave games and it will count an FPS as you play. Along with that, the app will also count the refresh rate, internet speed, and even your battery status while playing.
Thus, if you'll have an Internet connection crash or your battery will start to get too warm you will be noticed. As you know, a low FPS score can cause game lags, slowdowns, and even crashes. But even if you're not satisfied with your score — don't hurt to get upset.
The app also has a built-in gaming booster that aims to help low-end devices to get a better gaming experience. The boost is being done by optimizing your CPU and RAM. It might sound unhelpful, but you'll actually see the difference with and without a boost. Besides, there's an outstanding battery optimization tool that will prevent your battery from overheating. User ratings of the app actually are not that great.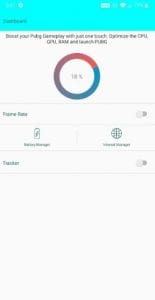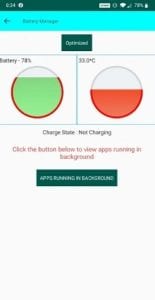 Display Checker with Real-Time Refresh Rate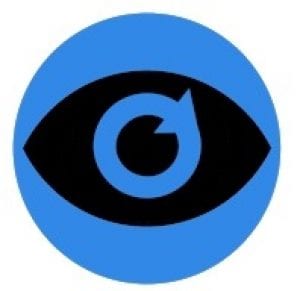 And lastly, Display Checker is an app that will give you all the data of your device's display performance.
Once you'll get the app on your phone, you will be able to add it right to your quick access bar that slides from the top of the screen. Then, any time you rap on it you will get a report on you device's graphic performance.
The report covers such metrics as screen resolution, FPS, HDR support, screen size, and the DPI. Besides, the app also shows you refresh rates and the resolution it supports. Plus, you can get into detailed and explore such things as an advanced color scale.
All the results the apps give you are beyond accurate so no worries about that. The app has a desktop version as well so you can check your PC's performance any time from your mobile.
According to the user experience, you may consider this app the best FPS counter for Android gadgets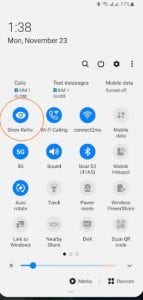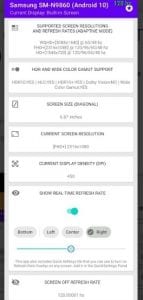 Game Booster: Game Launcher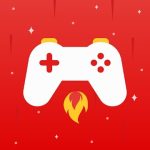 The Game Booster app allows you to optimize your device's graphics settings and improve performance in games. Using this tool allows you to speed up overall performance, improve graphics and increase FPS in games.
For optimization, special algorithms are implemented. They take into account many parameters of your configuration in the process. This is the type of processor, graphics gas pedal model, architecture, RAM standard, and many others.
In some cases, the app allows you to use the hidden resources of your device to temporarily increase performance. These are built-in by the manufacturer when the device is released.
Another interesting feature of the app is the ability to work in parallel with other services and tools. After starting the configuration optimization process, you can run the game, or work in the browser.
The Game Booster app will remain in the tray until the device is completely restarted. You can configure the system manually. Adjust the settings yourself in search of the best combination of settings and performance. However, it is also possible to use automatic performance optimization.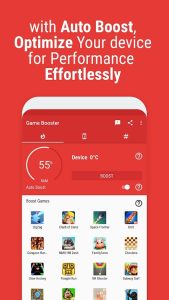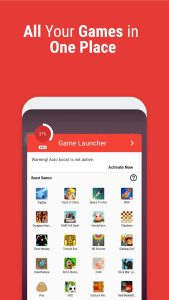 You may also check: 9 Best Anti-Spy Apps for Android & iOS
FPS Test 3D Benchmark-Booster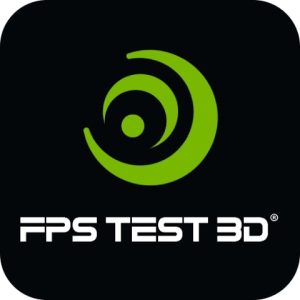 This is a unique app for setting up frame-per-second testing where you will make your device advanced. Here you will be able to test the limitations of the graphics processor using different graphics settings.
Moreover, it is convenient that there is a possibility to apply the test on automatic with three phases. At the end of the test, the device has a finished score stored in the database.
Subsequently, the devices are compared across the planet, and the benchmark list changes. With this program, you can improve the performance of your smartphone by turning off all unnecessary apps. Clean your device from the unnecessary cache.
Besides, track the gaming performance, and view all the information about the system. You'll now adjust quality, sound, and much more. Install the program and make your work easier.