Anxiety can be devastating to any person. Panic attacks increased anxiety, isolation, and depression – all of this is clearly manifested in modern people and brings them many problems in everyday life.
You may experience sleepless nights and have no desire to leave home because of anxiety. In order to deal with the problem on your own and not to resort to specialist help, you will need to make some efforts.
For example, for smartphones, there are many applications that you can use to deal with anxiety. Meditation, soothing music, a control diary, and other tools will help you along the way. Apps exist for everything you can imagine – food delivery, taxi, games, and even psychology exercises.
No one guarantees that your smartphone will help you more than a qualified professional – but you can at least try and complement your therapy with these applications. We have found 11 free apps that help you overcome anxiety for iOS & Android.
Happify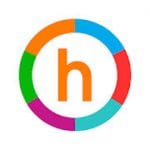 Happify is an application that collects various exercises and games to make you a little happier. These activities are great for reducing stress, improving stress tolerance, overcoming anxiety, and generally becoming more stable emotionally.
The developers assure that all the exercises have been developed by scientists and experts who have been working on the study of human psychology for a long time.
Happiness becomes real at the moment when you were able to overcome your daily problems and negativity. In this case, all the toxicity to the emotional state disappears, and you begin to look at the world more positively.
Every day you go through quizzes, games and perform certain actions that can show you how good your life is. Happify helps you overcome anxiety in the long run – that is, in 1-2 months you can notice significant changes in your thoughts. Try to cope with stress on your own and become more confident with Happify.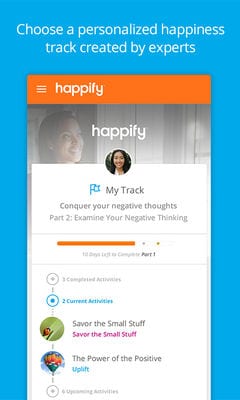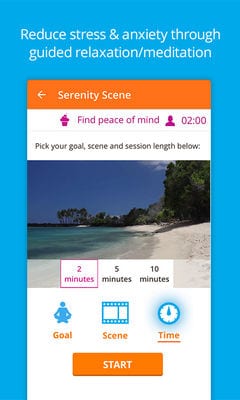 Brain.fm: Music for the Brain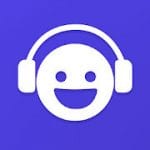 It's no secret that music helps a lot of people quickly overcome stress. You listen to melodies and calm down, becoming more stable and confident. We think you have noticed for sure that different melodies and music can affect you differently.
Brain.fm is an application that collects music developed by a certain artificial intelligence. Everything is copyrighted and was developed especially for Brain.fm.
Brain.fm promises that you will improve your focus, relax, and get some sleep in just 15 minutes. Music is constantly generated and you can use it to stop the constant proscribing.
Your inner world will be heard – as you give yourself time to be alone with yourself. According to your mood, you can choose the genre of music and rhythms.
1 session lasts 15 minutes, so it will take you a minimum of time to work with anxiety. Sessions can also be downloaded in advance for offline use.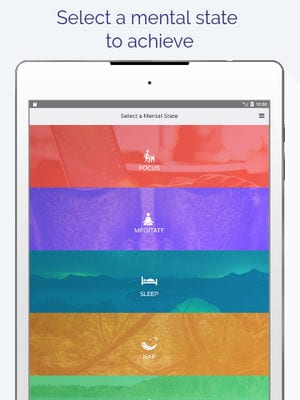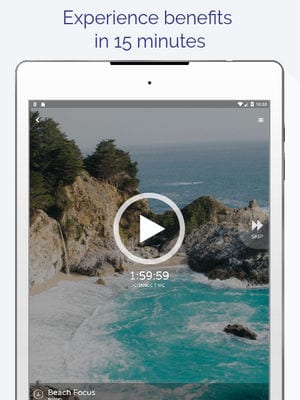 Anxiety Relief by Relaxify Apps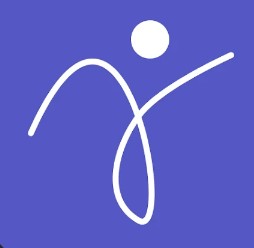 Take control of your emotional state and always be calm with this app!
The service offers special, science-based exercises that will help you get rid of anxiety very quickly and effectively. Follow the instructions to keep your mental health.
The service also offers not only exercises but also fascinating games that help improve your mood and self-acceptance.
There should be an individual approach for each person. That's why different techniques are used to reduce stress, however, they all share one goal – to make you a more positive and mentally healthy person.
This app will be useful to improve concentration, get rid of negative thoughts, help to explore your emotional state, and much more.
During the therapy program, you can receive statistics about your results. This way you will know when you are coping with stress not so well, and when you are quite successful.
You get daily tasks aimed at helping you to reduce stress. Log in to the app as often as possible and do the exercises to continue an unbroken series of reports.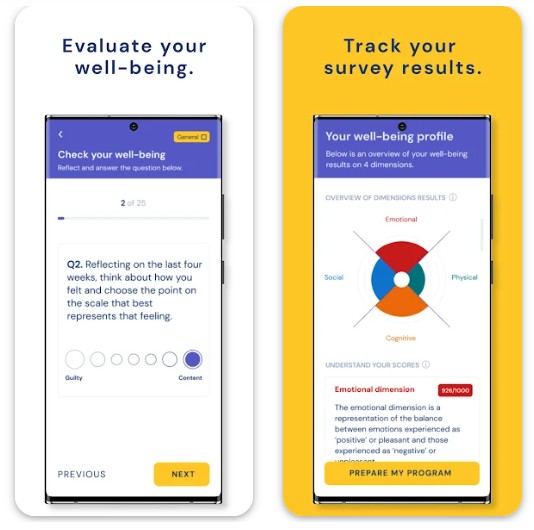 Sanvello for Stress, Anxiety & Depression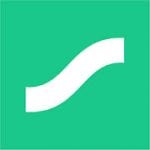 Your thoughts and behavior have a strong influence on your condition. Your feelings depend on what is around you – that's why you need to control or even manage them.
Sanvello is an application that uses clinical methods to teach you how to manage your thoughts and feelings, making you feel better in times of anxiety. In addition to anxiety, these exercises help you deal with depression, insomnia, and other mental illnesses.
Sanvello is based on cognitive behavioral therapy and requires regular practice. According to users, they are really starting to feel better. Sanvello gives you access to meditations absolutely free if you have an EDU account.
The moment you get worse or feel a sudden alarm, you can turn on Sanvello and start taking meditation and reframing, master classes. With separate exercises, self-awareness will become familiar to you.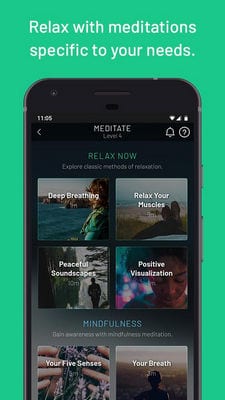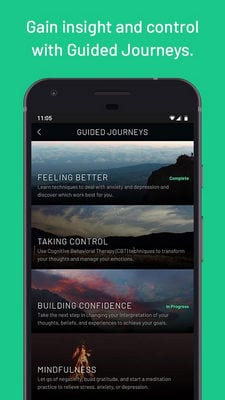 You may also like: 17 Best Anger Management Apps For Android & iOS
7 Cups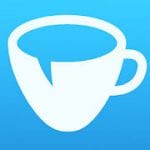 7 Cups is a service where you will get emotional support or counseling so you can get over depression, anxiety, or stress. It features anonymous and confidential conversations where you interact with active listeners with training.
People can simply listen to you and support you and you will feel better or you will get a consultation from a specialist therapist. Thousands of people have already received their support in the app and have been able to deal with the problem.
If you feel anxious at home, at work, or have other emotional problems, then in 7 Cups you will get emotional support. Download and use the app anytime and anywhere – you'll still get a quality and caring listener.
In 7 Cups you will be able to express your opinion without fear and judgment. The application connects not only with specialists but also with ordinary people. You just get your therapy session on your own smartphone.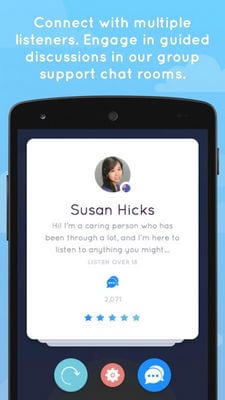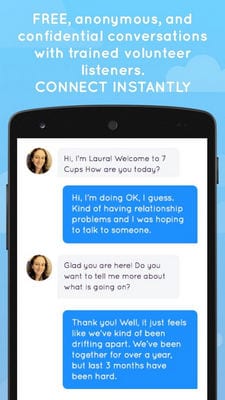 Dare – Break Free From Anxiety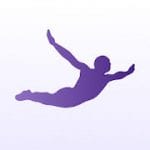 Recovering from an anxiety attack is not always easy. You can use the Dare application to overcome anxiety as soon as possible. This is a special program with different sounds, which is designed to recover from anxiety, panic attacks, insomnia, and others.
You pre-download free audio guides, which will help you during listening. They tell you how to cope with fear and unstable emotional state, and you will learn to react differently to your own feelings.
Anxiety situations at Dare are dealt with in completely different settings – it can be a flight, driving, seeing a doctor, and even going to the gym. You no longer have to try to ignore your anxiety – you can handle it yourself.
Dare has a whole community of listeners who have already overcome such problems. After a long therapy period, you will be able to improve your sleep quality, become more candid in your relationships, and increase your own confidence.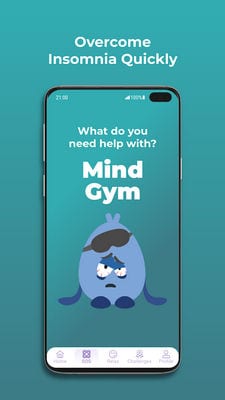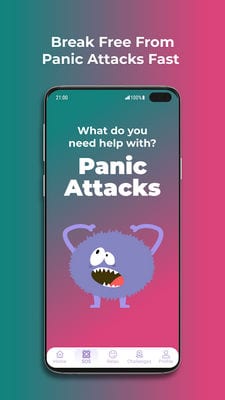 Headspace: Meditation & Sleep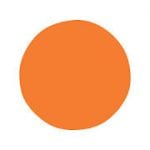 Headspace is an application that only requires a few minutes per day. Literally 5-6 minutes that you will devote daily to your morale can change your life.
Meditation, physical health sessions, alarm sessions all improve your concentration and fight the source of your problem. By downloading Headspace, you will be able to start meditating anywhere, as well as overcome anxiety as soon as it appears.
Headspace teaches you how to breathe, meditate correctly, and understand everything that happens to you. Within the application, the exercises are divided into categories according to what you need at the moment.
Even if you have never meditated, Headspace has a 'Basics' course that teaches you the basics of meditation, attentiveness, and calmness.
In addition, there are several other courses: "Sleep" for fast sleep, anxiety and stress relief, "Relationships", finding focus, and much more. After buying a paid subscription, the range of programs and meditations is significantly expanded.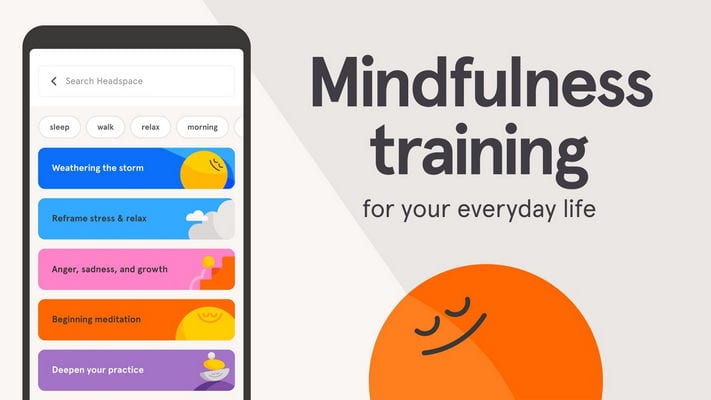 Rootd – Panic Attack & Anxiety Relief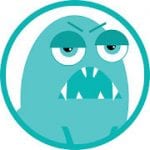 Rootd is a service that is positioned as specialized for women. It helps girls and women to fight panic attacks and overcome anxiety. In this way, you can regain your confidence and face such unpleasant feelings as rarely as possible.
You will be able to overcome panic attacks and anxieties at the exact moment when they happen and interfere with your life.
Rootd contains proven lessons to overcome problems. You will be able to cope with the problem for a long time and maintain a stable emotional state. At Rootd you are constantly being asked how you feel at the moment, what is troubling you and what is the most important problem.
With breathing exercises, you will learn how to calm down during everyday stress, and a visualizer will help you understand where your anxiety comes from. If you need urgent support, you can contact the help center directly from the Rootd app.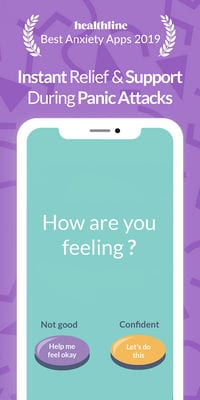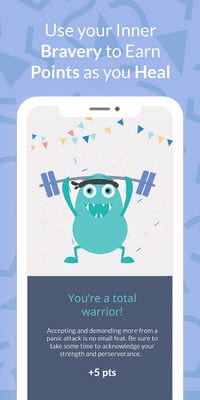 You may also like: 11 Best white noise apps for Android & iOS
Stop Panic & Anxiety Self-Help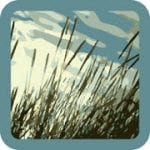 Panic attacks and anxieties come at the most unexpected and inappropriate moments. With the application Stop Panic & Anxiety Self-Help, you can control your panic, as well as get rid of high anxiety as soon as possible.
In those moments when you are completely alone and suddenly have an anxiety attack, only you can help yourself. Stop Panic & Anxiety Self-Help is designed for people suffering from panic attacks and provides narrow assistance.
Here you will find articles and cognitive behavioral therapy, which is used to treat people with such diagnoses. You are also encouraged to keep your own feeling diary in Stop Panic & Anxiety Self-Help so that you can understand what is really troubling you.
With the help of audio, you will be able to relax at the moment of an attack and overcome it, and some can even train to overcome panic attacks with some sounds. Such "provocative" sounds will not hurt you, because you will be able to tolerate these unpleasant feelings during the therapy.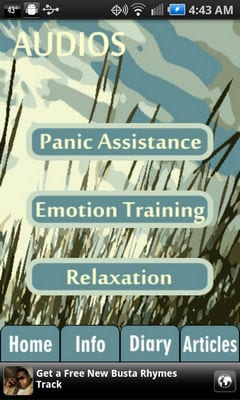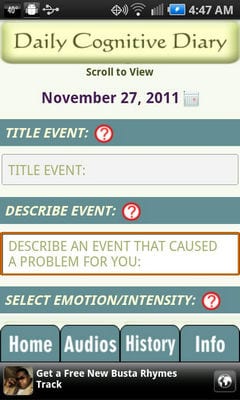 Relax and Rest Meditations
You do not need to have experience in meditation to use it as a tool to overcome anxiety. With Relax and Rest Meditations you can enjoy deep relaxation as well as relieve stress.
No matter how much time you are willing to devote to it, the app will help you choose the optimal length of meditation. Written tips will help you feel better and support your guided meditation experience.
Relax and Rest Meditations offers several types of meditation: Breathing Practice (5 minutes), Deep Calming (13 minutes), and Full Body Relaxation (24 minutes). Each of the meditations can be started with or without music and sounds of nature, depending on your wishes.
With the help of voice prompts, beginners will be able to understand exactly what to do to fully relax and control themselves. By the way, you can choose your own soundtrack from several presented melodies.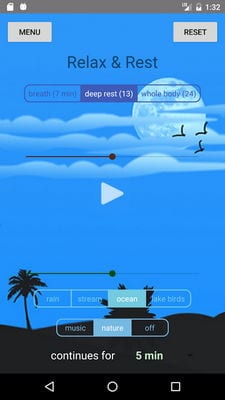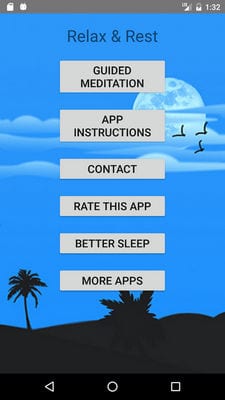 Calm – Meditate, Sleep, Relax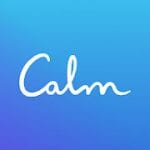 Sometimes it's just necessary to find peace. Calm is an application that helps you start meditating and find peaceful sleep. A huge number of people have become less worried with the app and have also been able to overcome insomnia.
This application is ideal for beginners, those people who are just trying to cope with stress, anxiety, and so on. Sessions of meditation can last from 3 to 25 minutes, so you can adjust them to your schedule.
All sessions are divided into several themes – self-esteem, happiness, overcoming habits, and stress management. You choose from them the one you really need at the moment.New topics and breathing exercises are added daily to the Calm app, so you can try them out for yourself. For those who love fairy tales, there are adult bedtime stories to help you sleep and calm down before you go to sleep. Get calmer and more attentive with Calm and spend some time with yourself.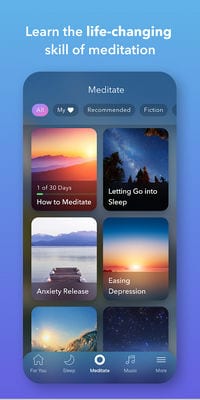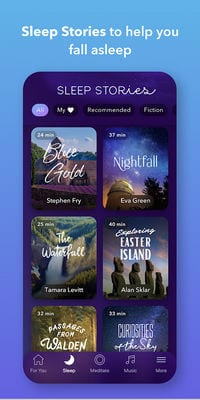 You may also like: 13 Best breathing apps for Android & iOS
MyLife Meditation by Stop. Breathe. Think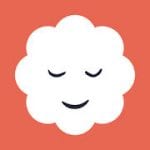 MyLife will help you find a quiet place in your soul and become less anxious right now. With the app, you can check how you're feeling right now and see what to do with your problems.
If you're awake, worried, angry, or don't know how you feel, MyLife can help you figure it out. You will be meditating with a large community that takes care of their morale every day for a few minutes.
To improve your day and sleep better, you will be able to choose individual sessions. They will help you check how you are feeling and find the best solution to calm you down. To reduce stress, MyLife offers breathing exercises.
To help you sleep, you can turn on a meditation timer that automatically shuts down after a while. Your mood and health can be monitored directly in the MyLife app so you can see your progress before and after your meditation.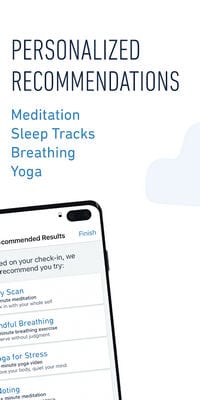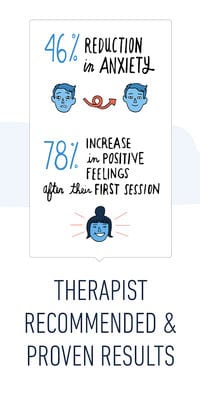 It's not worth saying again that a visit to a specialist is indispensable. Apps will not be able to accurately analyze your moral state and prescribe the right therapy.
However, applications will help those people who have minor anxiety, and try to cope with it in every way. For example, meditation can help even in the most difficult situation, and music can relieve stress. Some apps can help you to be more sensitive to your mental health.
You will always have the tools you need to deal with anxiety, stress, and other problems at hand. The most important thing is not to forget about therapy and wellness care and to start fighting anxiety in time.