Are you a fan of the Jeopardy TV show? Then keep reading this article!
There are loads of games like Jeopardy for Android & iOS that lets you experience what it's like to participate in a trivia game show. These games cover various categories of questions — from general knowledge to movies, so there's something for everyone. Some apps even come with word game elements, but you'd better get a special game for that.
Make sure to check other TV shows games that you can play on mobile: Wheel of Fortune, The Price Is Right, Family Feud, Name That Tune.
We've gathered together the 6 best games in that category you may try. Have a look!
Jeopardy!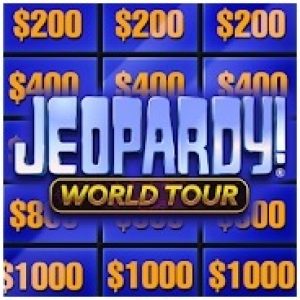 Let's start with a classic Jeopardy — a mobile adaptation of a famous game TV show.
This whole game is a classic representation of the trivia genre. Its main goal is to train your brain in a fun interactive way. It's a multiplayer game that lets you compete with worldwide users or your fam and friends, and there are plenty of modes as well. In case you're not in the mood for a competition, the game has an offline mode for training.
For now, the game already covers over 26k categories of questions such as music, cinema, food, science, and more. Plus, there are plenty of questions that let you learn interesting facts that you can use outside the game. Different categories bring different bonuses so keep that in mind.
As you play, you will climb the leaderboards and there are several ways to speed up this process. For instance, there are plenty of tournaments and special events that may bring you more bonus points than usual PvPs. There are also daily double-bonus challenges that may raise your rank a lot. Don't forget about the power-ups that will help you last longer in classic rounds and win.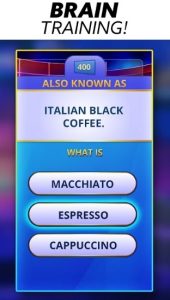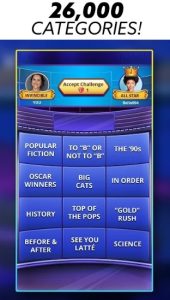 You may also like: 8 Best Word Games With Pictures for Android & iOS
Jeopardy! Words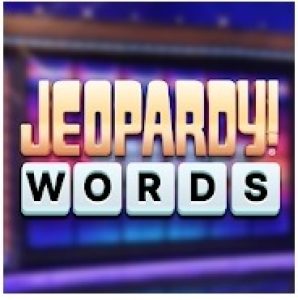 As you may guess by the name, it's a trivia game that combines the elements of crosswords, anagrams, and word-searching games.
Along with the previous one, this app also imitates the classic game TV shows but a bit more casually so that you could have fun playing. The concept of his game may sound a bit confusing, so let's get through the rules. Sooth to say, if you know how t solve crosswords you'll be fine, as it's the major part of the mechanics.
For now, the game already covers over 20K questions in various categories — from general knowledge to history, art, cinema, and all that. The new ones are being added every day, so you'll never run out of content. You may also solve daily challenge puzzles to get double bonuses and other rewards.
The game runs on an increasing difficulty system, so the rounds will get more and more challenging with time. Herewith, the game comes with a generous hints system so even if you'll be stuck with a question — there's an easy way out. The game runs fully offline, so you can play it anytime anywhere.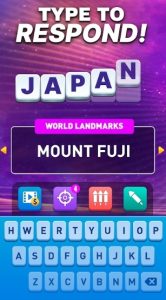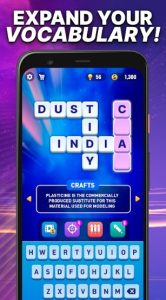 Trivia Puzzle Fortune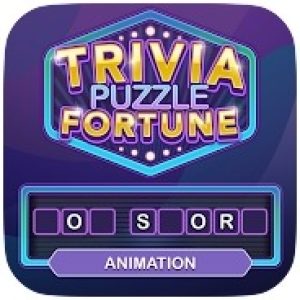 Next, we have an addictive trivia game to increase your vocab.
The game starts as a regular word trivia but don't get fooled — it will get way harder as you level up. For now, the game covers the questions from 15 categories like food, celebs, nature, cinema, brands, science, and more. There are over 10k questions in general and the new ones come up all the time.
Your goal in this game is not only to answer the question — you'll need to guess the answering phrase letter by letter. In case you will get stuck with some questions — the game covers plenty of hints to help you move forward. It needs to be said, the hints are not free — they will cost you points you earn through the rounds.
Hints can unlock vowels and consonants for you, and give a second try as well. The game also coves daily challenges you may join to win more rewards and gems. The game covers both online and offline modes you can play wherever you are. The playing itself is free, but ads can only be removed for real money.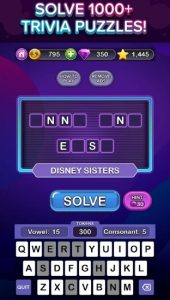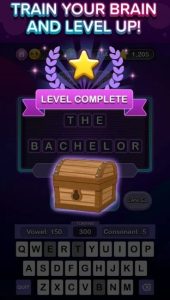 Check also: 11 Free Group Trivia Apps for Android & iOS
Noovie Trivia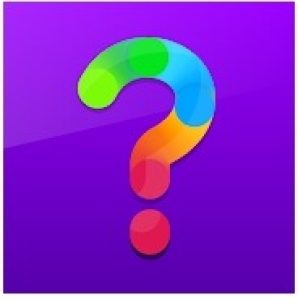 It's a trivia game that is fully dedicated to the movie industry.
As for the concept, it's more of a compilation of various quiz games like motion picks, same the movie, and all that. Herewith, all the questions are movie-related, and you get to choose the genre if needed. The game covers all the movie genres — from action to romance, so there's smth for everyone.
There are thousands of questions included already, and new ones are added regularly. Plus, it's a multiplayer game, so you get to contest with your plans to see who is has a right to be named a true movie master. Each round can include up to four players, so keep that in mind. In case you want to go solo — there's a shuffle mode with multiple questions in 7 genres.
Beyond that, there's a quest mode where you may solve thousands of multiple-choice questions. In most cases, you'll need to guess the name by the image, but there are other types of questions too. Plus, the app lets you share your opinion on plenty of movies and see how the other people voted as well.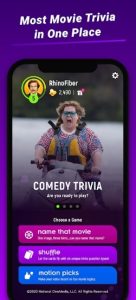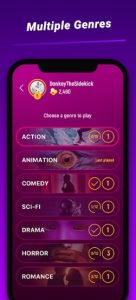 PopcornTrivia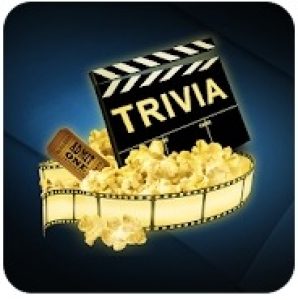 As its name suggests, it's another movie-related quiz game to cope with your boredom.
If you wanna test your film knowledge and find out which one of your friends knows most about the cinematic industry — this app is the one. Along with that, the game has a single-mode that lets you make your way in a movie studio. You start the game as a member of a cleaning crew, but you'll earn higher ranks while moving through the lvls.
You may also participate in daily challenges to meet more power-ups and points. Plus, you may spend the points on extra lives and other hints to get through the hardest questions. The game covers all the movie genres — from horror to comedies, and you get to pick whatever you want for the questions.
The game covers multiple kinds of quizzes — from naming the movie ones to the ones related to the plot. Although the game only covers multiple-choice questions, some of these are quite hard to answer (especially if you haven't seen the movie).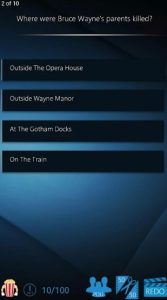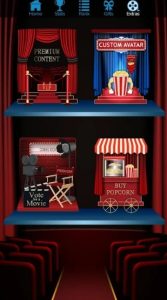 You may also check: 11 Free Multiplayer Puzzle Games for Android & iOS
Fun For Jeopardy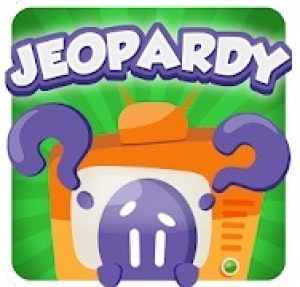 And lastly, we have Fun For Jeopardy — a perfect game to kill time educationally.
This game lets you test your knowledge by answering questions in 14 different categories such as history, science, sports, animals, brands, celebs, general knowledge, and all that. There are already over 10k questions and new ones come up regularly, so you won't run out of material.
All the rounds consist of multiple-choice questions, so if you won't know the answer you can just pick a random one. Herewith, the game also lets you use the hints like double chance or 50/50 so that chances to answer all the questions right are quite high. You may also participate in challenges and events to raise your rank and get more boosters.
This is a multiplayer game, so you get to contest with your mates and random users. In case your friends are not familiar with the game — just send them an invitation link on social media. In case you're not in the mood for that, the game is offline playable, so you can reach it at any time needed.