Fishing is a fairly popular hobby among people of all ages. But to be honest, fishing in real life – on the lake, on the river or anywhere else takes a huge amount of time and effort from people.
In order to just go and have a good time, you need special equipment, tools, and perhaps a license for fishing!
Technology does not stand still, and the gaming industry especially. So developers have decided to simplify your life and create applications that will make fishing right in your smartphone.
If you like to play fishing or if you do not have the opportunity to go out on the water, then these applications are specially for you. We've put together 11 of the best fishing games for 2023 that will keep you entertained anytime.
You may also like: 7 Best Fishing Knots Apps for Android & iOS
Monster Fishing 2023
Would you like to catch a real monster? If so, Monster Fishing would be good for you!
Here you will get a lot of fishing tackle for free, now you won't need to look for a carsharing or go fishing with your friends – in this game you can travel all over the world without leaving your own apartment.
The most important thing is that you do not need to pay for anything in the application itself, and do not need to download additional packages during the game.
Even if you are new to fishing or just decided to try this genre, Monster Fishing can train you to be successful. And if you are a real fisherman, then here you can break all records and show everyone who is the best fisherman in the league.
Fishing takes place in a fairly realistic mode, and all the graphics are made in 3D. During the game, you get the feeling that you are really in the Pacific Ocean and are about to catch a huge fish.
By the way, you can catch not only ordinary fish: in Monster Fishing you can hunt whales without buying special items. You will be completely immersed in the atmosphere of fishing rods, coils, water, and the water world so that your palms will sweat!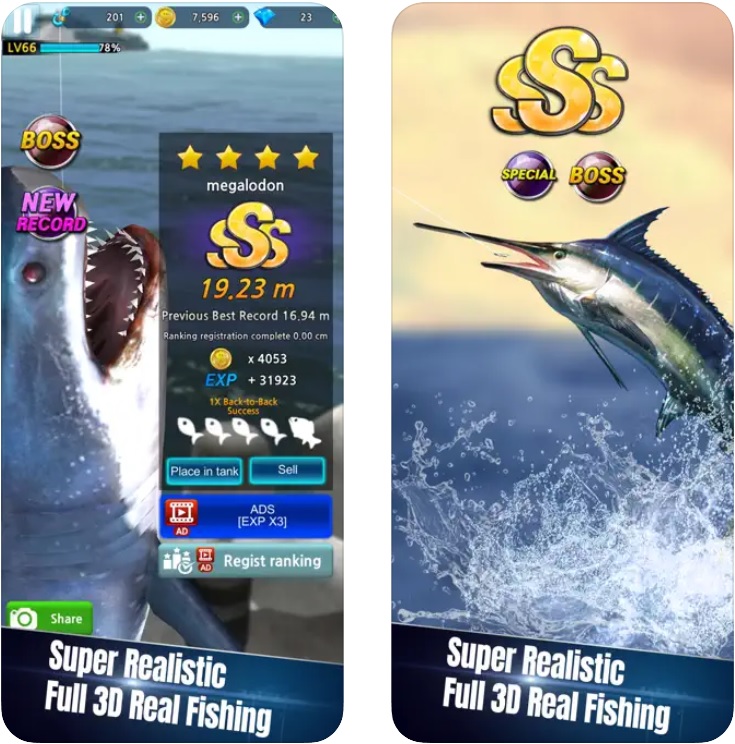 You may also like: 20 Best fishing apps for Android & iPhone
Fishing Clash: Catch Big Fish. Bass Hunting Games
With Fishing Clash your favorite hobby will always be with you – at work, at home or even on the road. Sportfishing is not just about catching fish all the time, but also about competing with other players.
In Fishing Clash you can participate in major championships, overtake your opponents in various ratings, and organize a competition with friends – who is the best in fishing?
In order to reach a high level, you need to collect and update baits, and constantly unlock new locations. At each new location, you will get access to new fish species, and special quests.
Fishing can also become more fun if you get amplifiers. You can get them for achievements in the game and use them to improve your skills or update your gear.
In Fishing Clash you can fish all year round – no matter if it snows or rains outside your window, in the game you can fish anywhere and at any time of year.
Whether it's summer or winter fishing, a little lake fishing or a whole trip to the ocean – you can train for the upcoming tournaments or do special tasks that will help you get there.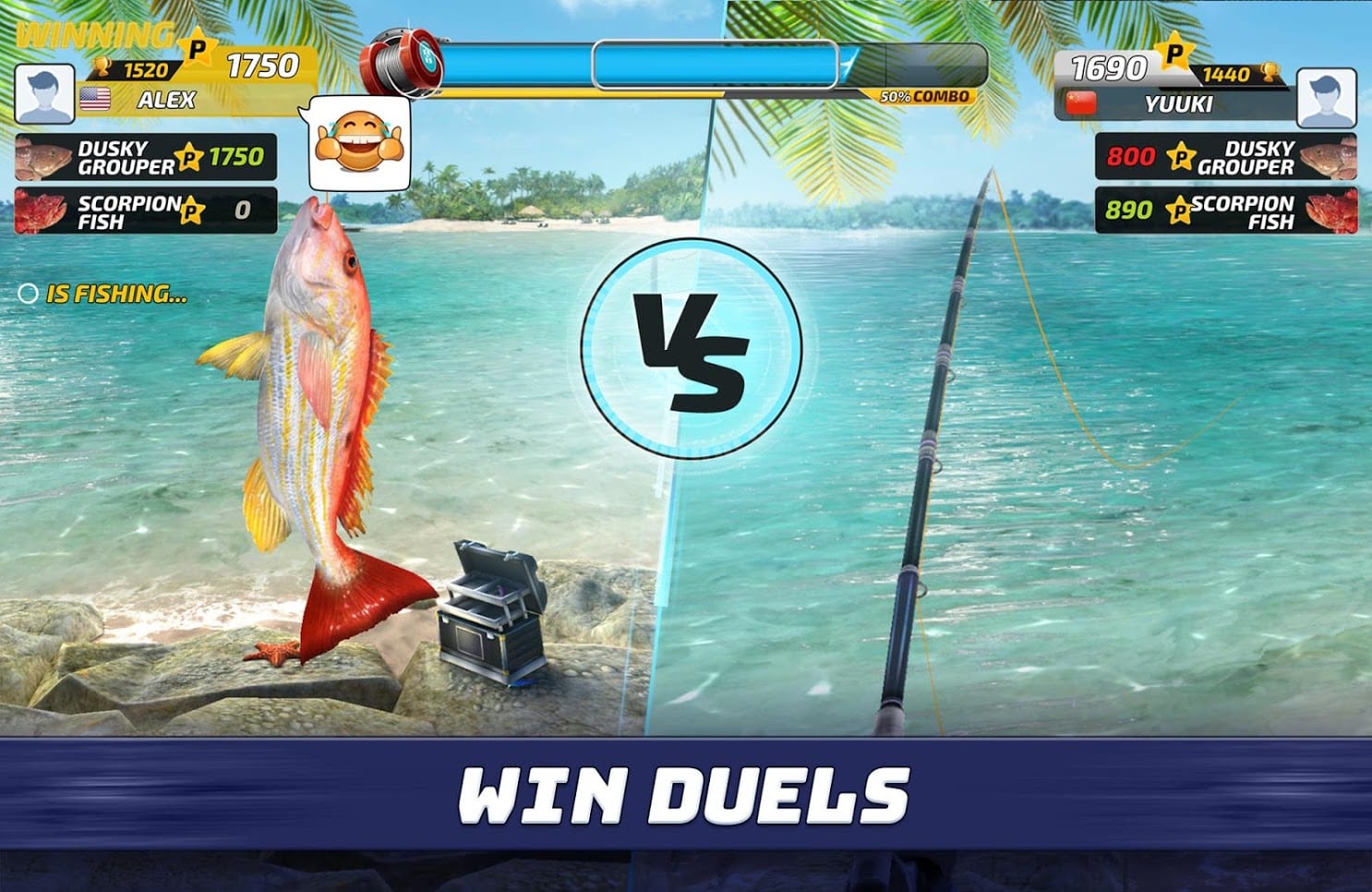 Fishing Season: River To Ocean
Fishing season will always be available for you! With the Fishing Season app, you can get a realistic experience and also travel a little.
From the Amazon to the Pacific, can you imagine how many different adventures await you during a regular fishing season? By the way, in the training mode, you can learn to catch fish even if you have never tried fishing in your life.
Ease of control is ensured by the fact that you use one button. At the same time, the fight against fish will not become easier – you will still be a part of an intense struggle.
The fact is that you can catch not only perch or other standard fish but also piranhas, sharks, and even small whales. All the catch you put in your aquarium and at any time you can admire your collection. The aquarium can bring you income even when you do not have time to run the application.
In the game, you will see a huge variety of gear, fishing lines and nets. The fishing rod bends realistically while fishing, and if you want to get bigger catch, you will need to improve your inventory.
It is worth noting that you do not need a connection to the network and you can play anywhere.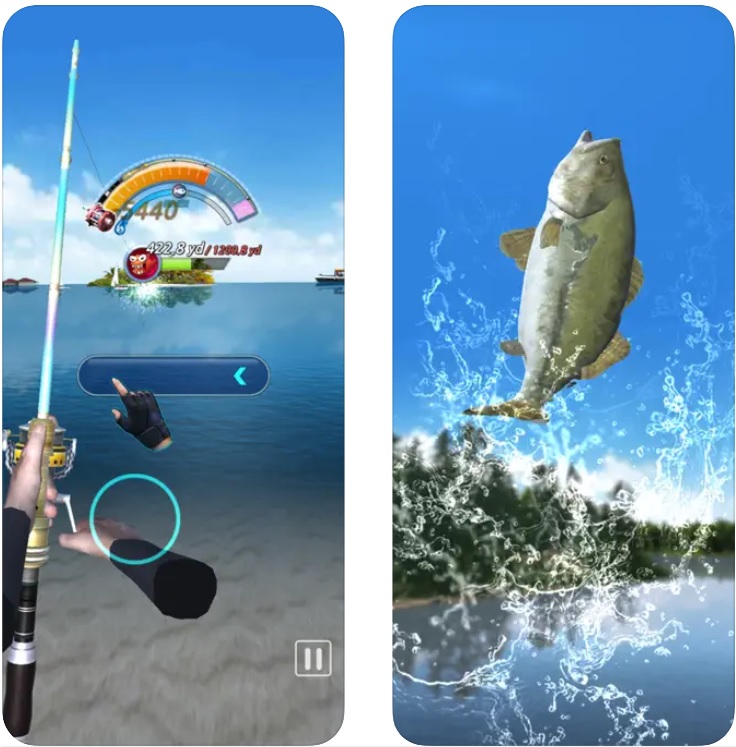 Let's Fish: Sport Fishing Games. Fishing Simulator
Catching the biggest fish is the dream of every avid fisherman. In this regard, fishing can be perceived as a real sports game that can cause excitement.
If you are tired of stress, work and maybe even socializing with people, it is time to do a little fishing and relax. Let's Fish will help you feel great and relaxed, and play with your friends.
At Let's Fish, you'll find great locations where you can find all kinds of fish – from European river fish to real sea giants. Real professional gear such as fishing rods, fishing lines, and even reels are also available in the game.
All equipment gives you additional benefits while playing with your friends or even online. You can travel to completely different continents for free.
Every fan of fishing surely would like after work to run home, have a meal and go fishing. Now it is possible to even when there is not a single pond nearby and fishing gear is in an old garage. Just set up Let's Fish and start fishing as soon as you have a free minute.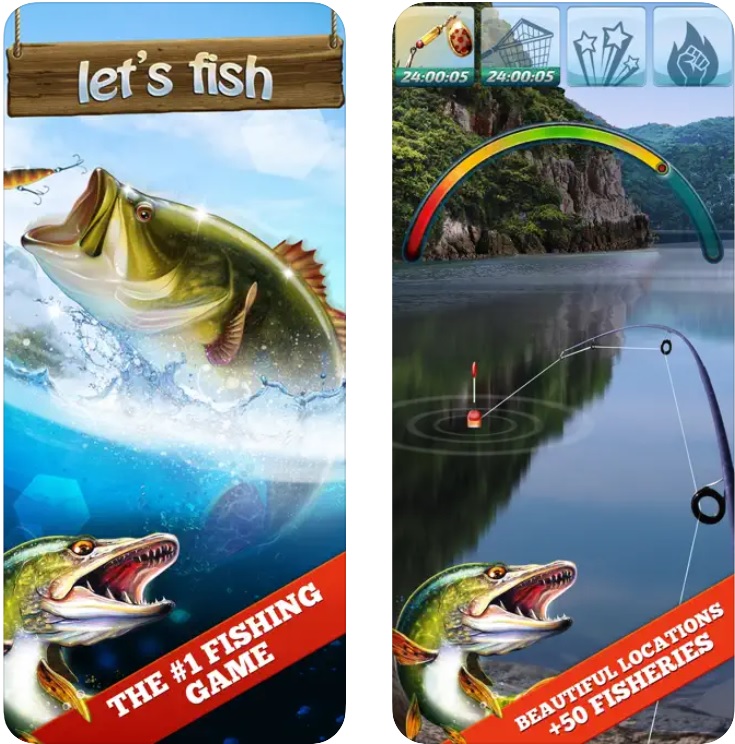 Fishing Life
Fishing Life is a great game for those who would like to relax and do fishing.
Players start by casting their line into the water and waiting for a fish to bite. Once a fish is caught, players reel it in and collect coins that can be used to upgrade their fishing gear or purchase new items.
The game also features a variety of fish to catch, each with its unique characteristics and behavior, adding an element of strategy to the gameplay.
Also, Fishing Life has a cartoonish aesthetic that fits the casual nature of the gameplay. The water and fish animations are smooth and the overall visual presentation is pleasant.
However, some players may find the graphics to be a bit outdated compared to other fishing games available on the market.
Players need to time their casts and reels correctly to catch the fish they are targeting. Additionally, players must pay attention to the weather and time of day, as these factors can affect the behavior of the fish.
Overall, if you are a fan of fishing games or just looking for a fun and casual mobile game to pass the time, Fishing Life is worth checking out.
Advantages:
Simple yet addictive gameplay.
Variety of fish and upgrades.
Pleasant visual presentation.
Drawbacks:
Frequent ads.
Occasional bugs and freezes.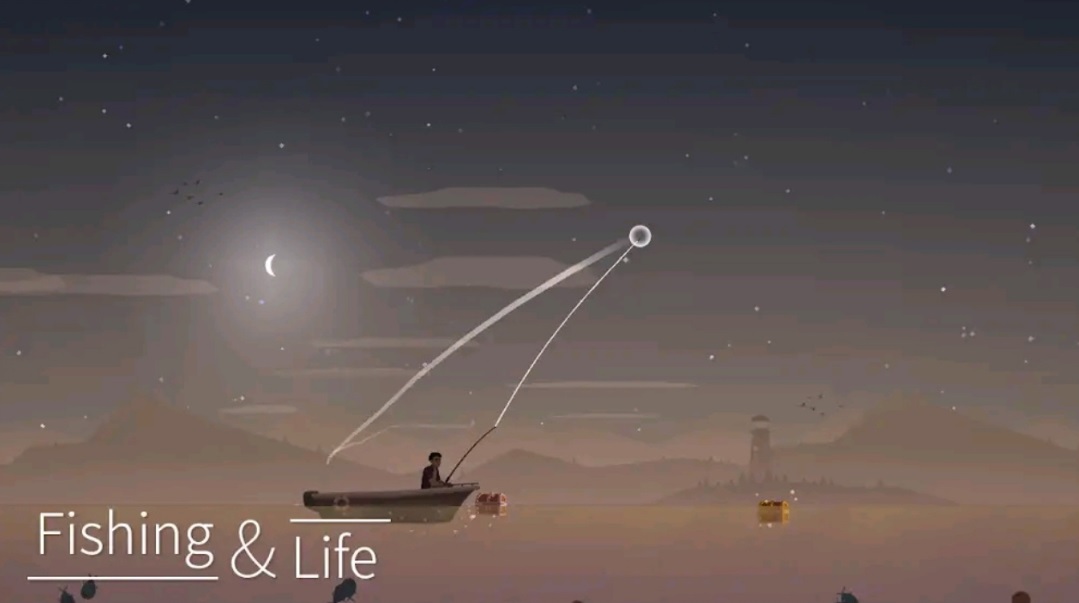 Go Fish
Go Fish is a classic card game that has been a popular pastime for generations. This app is a great way to pass the time while waiting in line, during a long commute, or just when you're looking for a fun way to relax.
Go Fish has multiple game modes, including Classic, Crazy, and Make Friends. These different modes provide a variety of gameplay options, which helps keep things fresh and interesting.
In addition, the app has an excellent tutorial that guides new players through the rules and strategies of the game. This tutorial makes it easy for anyone to pick up and play the game, even if they have never played it before.
The app has a bright and colorful interface that is easy to navigate. The card graphics are clear and easy to read, making it simple to follow the game's progress.
However, the only drawback is that the graphics are not particularly impressive compared to other modern games. Though, given the simple nature of the game, this is not a major issue.
Advantages:
Simple and easy-to-learn gameplay.
Multiple game modes.
Good tutorial.
Visually appealing graphics.
Drawbacks:
Can be slow to load or prone to crashing.
Matchmaking system issues.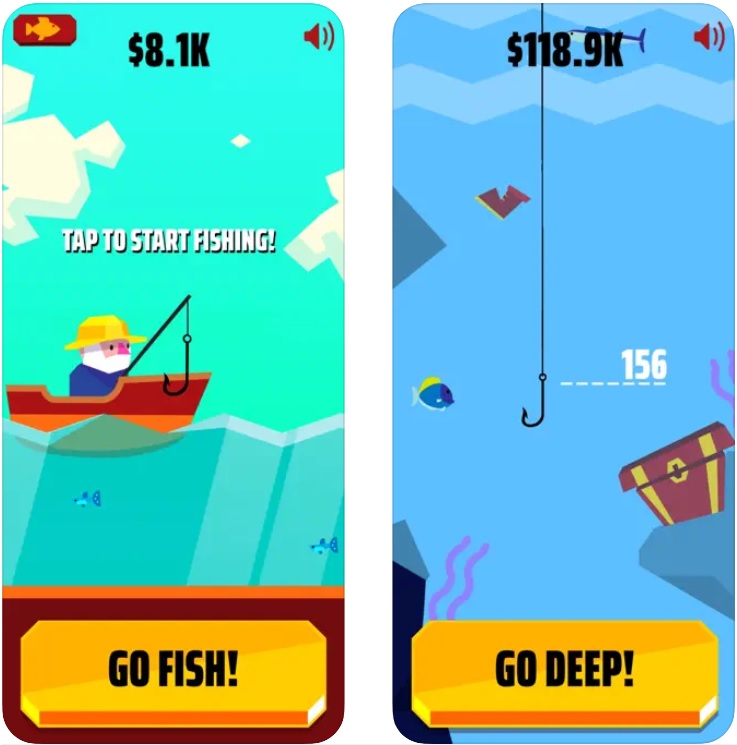 You may also like: 11 Free Lake Map Apps for Android & iOS
Master Bass Angler: Fishing
Master Bass Angler: Fishing is not a standard fishing simulator or just an application in which the user can safely fish.
Here you get a huge amount of excitement and the shock of how fast you will catch these monsters. Fish after fish – you will only have to keep up with such an active process.
Master Bass Angler: Fishing offers you to catch really big fish without being distracted by small fish like perch or buggy. You only need a short period to fully master the gameplay and blend in.
After that, all you will do is catch fish without a break. By the way, there are 7 best lakes available for players to search for.
In the game, there are daily tournaments, which will not let you relax or get bored. Since Master Bass Angler: Fishing is a multiplayer game, you are always in competition mode.
Bonus rounds will help you earn points in this fight, and other players will increase your desire to raise your level. You can say that this game is designed for fans of real battle.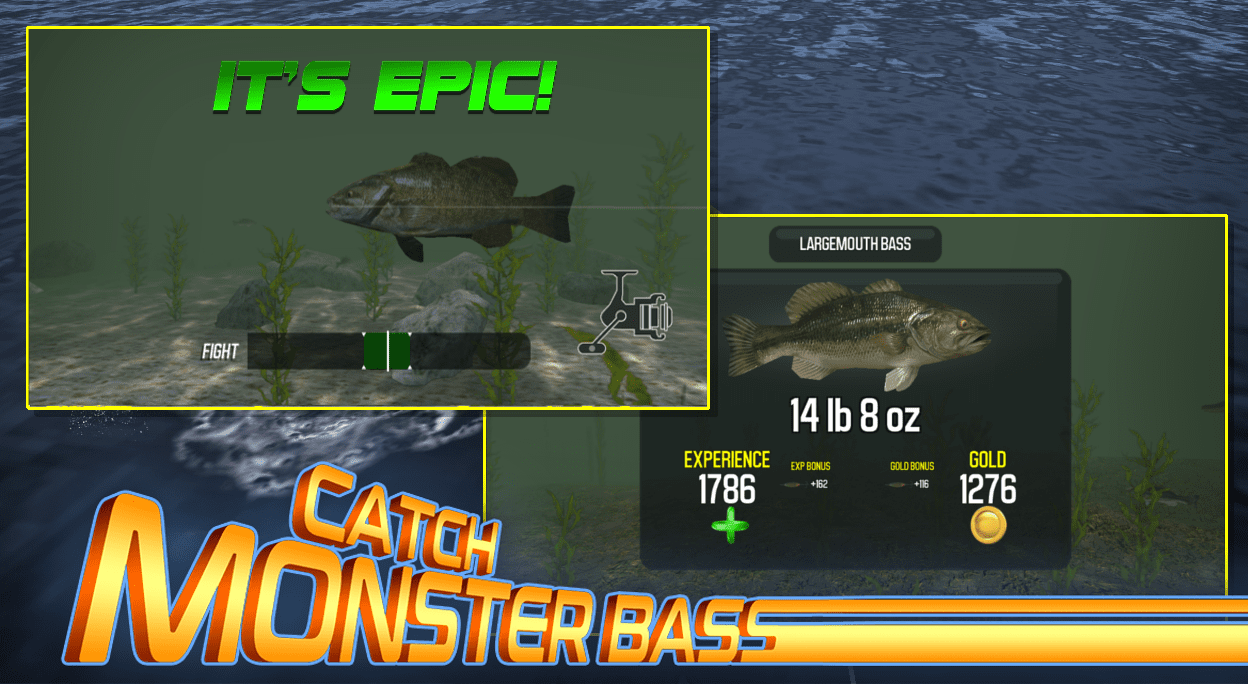 Fishing Paradise 3D: Ace Lure
Many fishermen are willing to devote little time to their hobby. That is, they consider it as a hobby, but do not dare to use fishing as the main way to earn money or even lifestyle.
Fishing Paradise offers you to try a slightly different approach: in the game, you can build your fish farm, where you can both breed and fish. In addition to the farm, you will also be able to travel with a guide to exotic places where you can also go fishing.
In order to get to the new location, you will first need to unlock it. You can do this with the coins you earn while fishing. You can also buy them for real money – in Fishing Paradise shopping is available.
From the very beginning, you get a small piece of land, which thanks to your efforts can become a real fishing paradise. Here you can wait for new tournaments or even invite your friends to go fishing.
The developers claim that they tried to make it as realistic as possible and for this purpose they consulted with real professionals in fishing. So you can be sure that everything is nearly real in Fishing Paradise.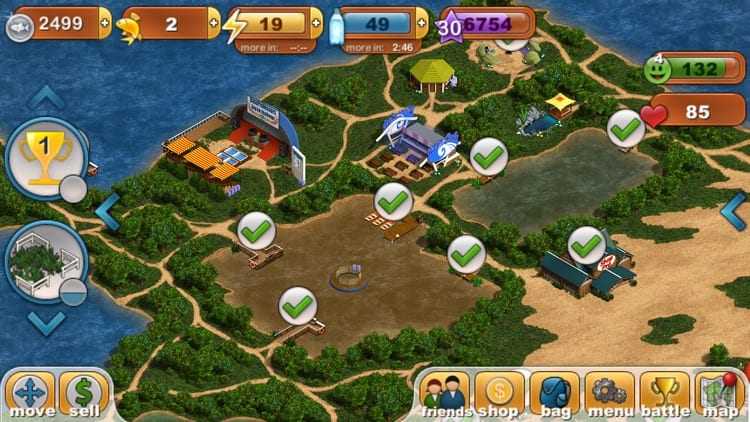 Ice Fishing Derby
Winter fishing is a special kind of fishing, which requires more training and skills. A trip to some ice-covered lake is a real adventure that not everyone can afford.
If you understand that in real life you may encounter too many difficulties and are not ready to go on a real fishing trip in winter, then we suggest you try it in Ice Fishing Derby!
Ice Fishing Derby is a free five-day adventure that you will have to experience. Of course, the first day will have great forecasts, great weather and you will be sure of your success, but the game will get more and more complicated every day.
The game itself is free, but you can make some related purchases that you might need during the game.
What survival is like? You need to catch enough fish and sell them, so you can pay for the bed and heater.
From the start, you will only catch small fish, but in the future, the catch may become much bigger. Make deals with other players and buy new equipment, so you can earn much more!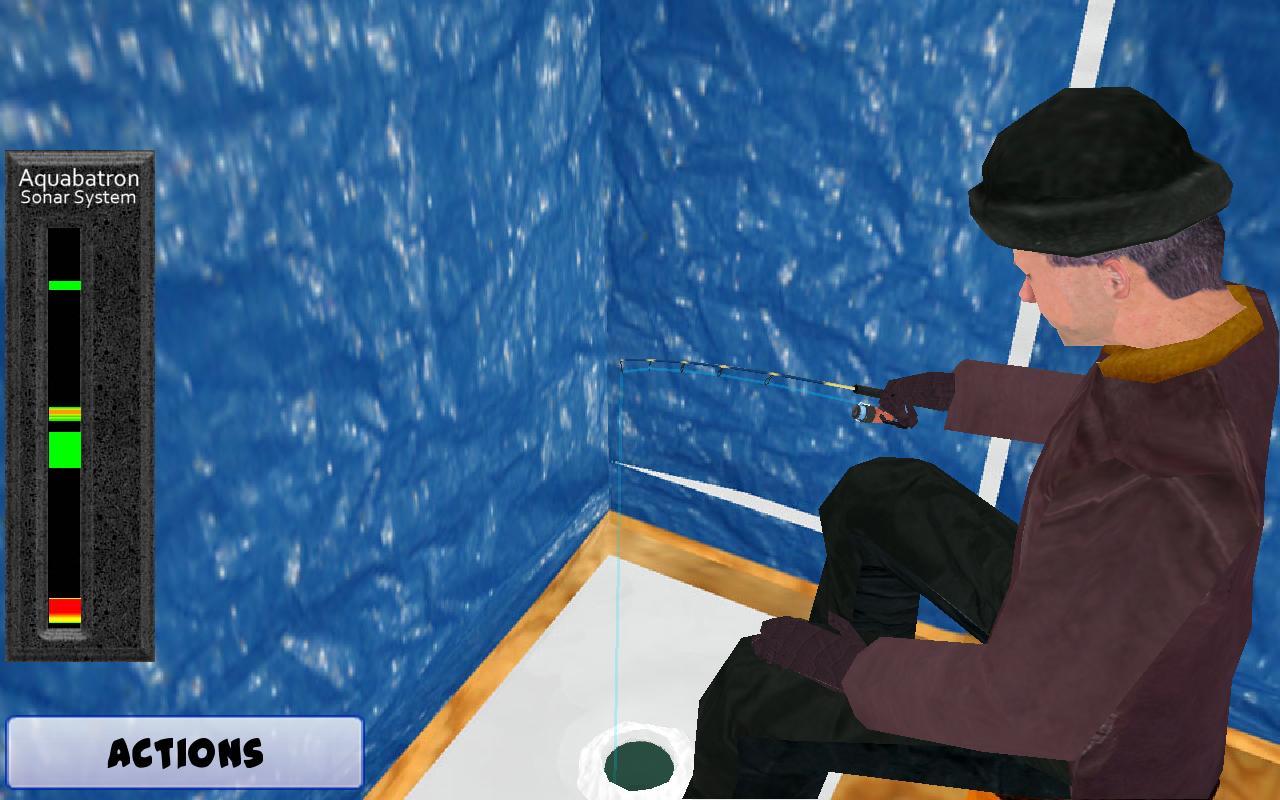 Fishing Deep Sea Simulator 3D
We've already mentioned that not all people like to fish from the river bank or the boat.
Such people are often fond of underwater fishing, preferring to study the whole water world on their own and observe the behavior of fish in the natural environment.
They also often like to hunt large fish, such as sharks. Would you like to try extreme types of fishing? Then the Fishing Deep Sea Simulator has them for you!
You go deep down for real giant fish. Each level will be more complex and there will be more fish species, but we are sure that you can handle it.
This is not just a fish shooting – predators require respect and a special strategy in order to catch each individual. Your baits, your tools – that's all you have besides logic.
All you need to do – is to use diversionary maneuvers, which in the future will help you outwit large predators.
To catch the catch in the Fishing Deep Sea Simulator you will need the dexterity of your fingers because every fish is caught this way.
Every fish can bite you, but that's what baits are for, right? Beat all amateur fishermen and show them who's a professional in fishing.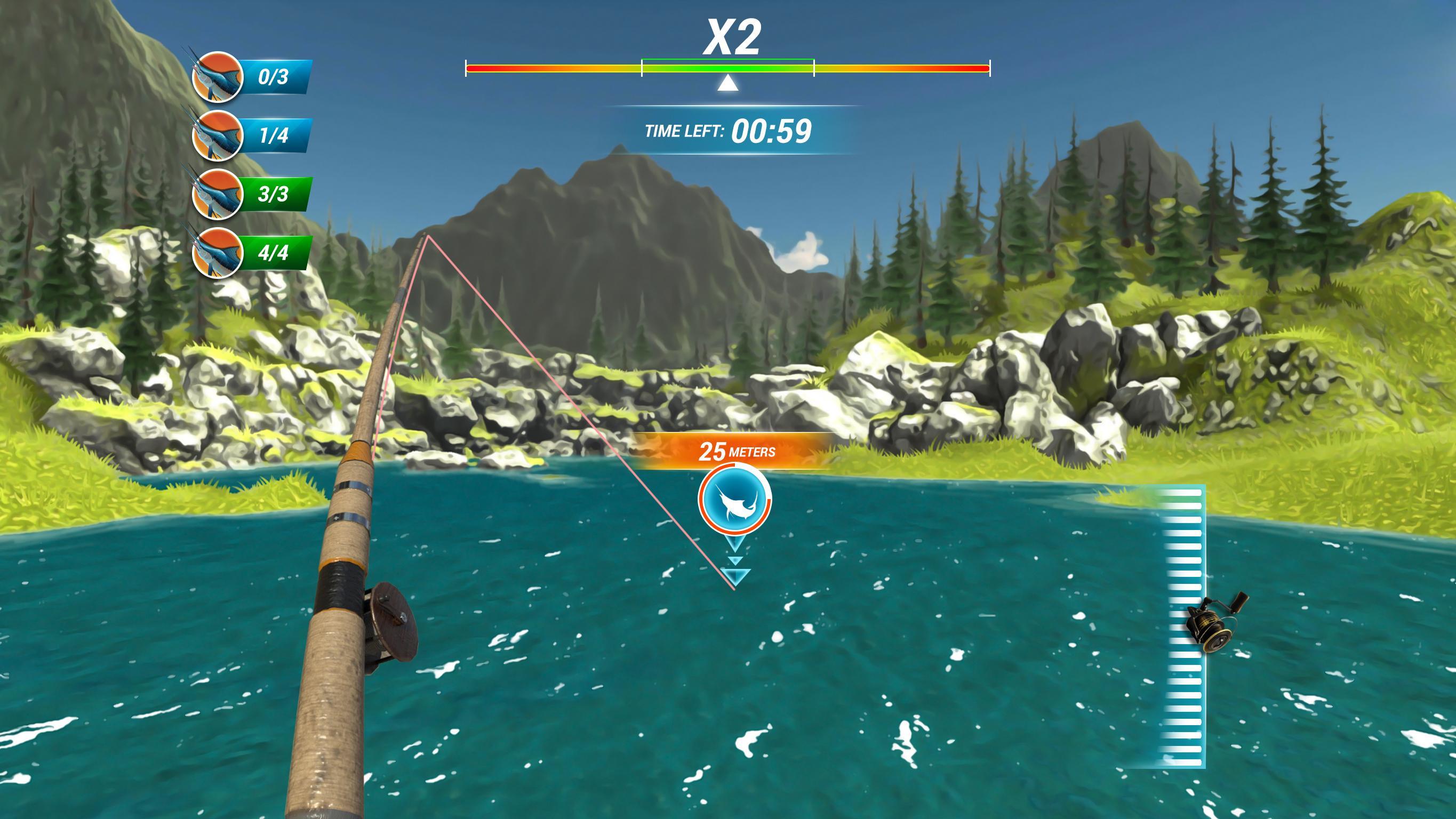 You may also like: 13 Free Fishing games for kids (Android & iOS)
Fishing Hook
Fishing isn't that easy. It's not enough to catch a fish on the hook and pull it out right away – it's a long, exciting and complex process that you can't master right away.
Fishing Hook reflects exactly these aspects of fishing – here you will face all the difficulties that can come to man. Fishing Hook is a realistic game, in which you will experience real emotions and will be able to even feel them!
If you press the button too hard, the fish can be damaged or fall off the hook completely. At the same time, as a real fisherman, you can use various amplifiers and tricks – for example, a strain gauge or even special gear.
During the game, you will see real fishing in front of you, which reflects all the tension, line tension and even the resistance of the fish.
But if the fish still slipped off or you just can't keep it on the hook – do not despair. Always remember: if you failed to catch one fish, you have the opportunity to catch a larger and heavier fish a little later.
Enjoy Fishing Hook even without mobile Internet – we wish you a bigger catch!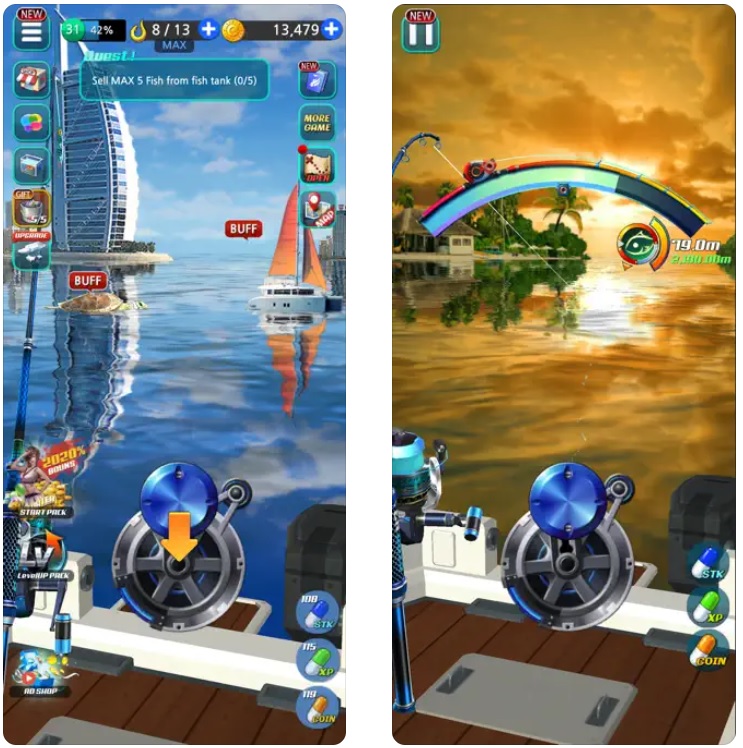 Fishing is a real sport that many people are passionate about. Now you won't need much effort to enjoy the whole process of fishing.
Each application has a realistic enough graphics and you can feel the whole atmosphere that would be when you are on the lake.
Such apps will be especially appealing to people who would like to just have a good time without leaving home or even staying in their bed. We hope that you have found an app that you will enjoy.