Privacy and confidentiality are becoming increasingly valuable in today's world. People are careful to protect their privacy and do not want to appear on anyone's photos and videos.
You can reject the idea of being photographed all the time – and that's okay. Television has long used voice change and face hiding technologies to keep people private.
If you take a photo in a crowded place or in the company of a large number of people, it is likely that not all of them want to be present in the frame.
To find a compromise and not affect another person's privacy, you can simply expose the person in the photo to a small treatment – a mosaic or a blur. This way, you won't infringe anyone's rights and you can easily publish photos or videos.
We decided to help you find a handy tool for this task and selected 11 Free Apps to Blur Faces on Photos for Android & iOS. You may also need 15 Best selfie apps for Android & iOS for further editing of the photo.
Blur by addquick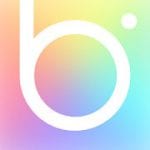 The simple and concise name of this application fully reflects its functionality. Blur allows you to blur a certain part or parts of the image without damaging the quality or composition of the frame.
It's very simple and straightforward, and the user doesn't need to study the functionality for long. A friendly interface will guide you through the process.
It's better to apply Blur after you've completely edited the photo – corrected the color scheme, superimposed effects, and so on. As a conclusion, this application will help you remove everything superfluous from the frame – close the face of a random person with a brush or add a dot blur in a couple of seconds.
You'll need to upload a photo from the gallery to Blur and then blur it out – so you can share your photo freely on social networks without having to delete it because of complaints.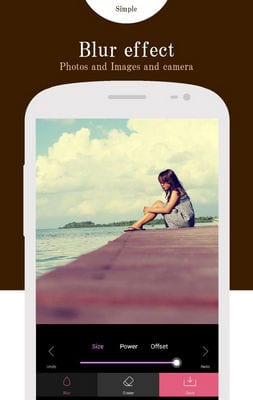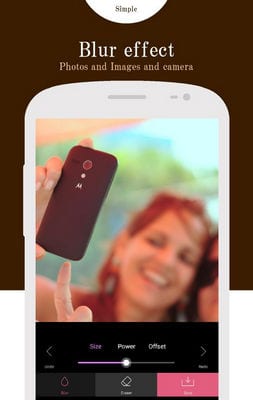 You may also like: 11 Best apps to blur photo background (Android & iOS)
Skitch – Snap. Mark Up. Send.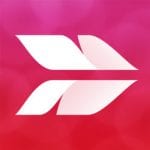 Skitch is a photo tool that has quite good functionality. Basically, everything here is focused on marks on pictures, which will help you to convey more meaning to other people.
For example, you can take a funny photo for your colleagues with a signature, mark different details of a figure or mechanism, explain the body structure to students, and much more.
Contrasting text and markings will also allow you to cover your face or the faces of others. For example, by leaving a sticker on a face, you will definitely keep a secret who is actually depicted in the photo. At the same time, it will remain clear.
With Skitch, it's easy to guide people in the direction you need to – for example, to create and visualize tasks or to outline the most important information.
In a shop or in a crowded place, you may often encounter strangers who get caught in the frame – just close their faces in Skitch and you avoid a lot of problems.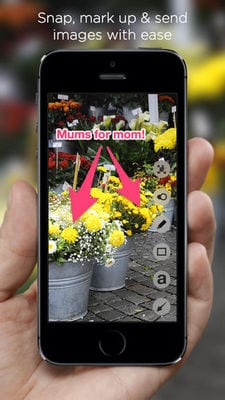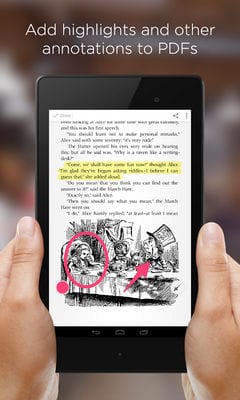 Mosaic Pixelate Censor Photo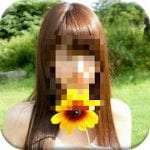 If you don't care about the quality of the original photo, you can easily use Mosaic Pixelate Censor Photo. It lets you hide people's faces in just a few clicks, without any effort.
Unfortunately, there are no retouching or effects in the app, so you'll have to do it separately beforehand. But after you finish processing and get the final result, all you have to do is to process the photo in Mosaic Pixelate Censor Photo and publish it!
There are three methods of censorship in the application: mosaic or pixelation, color, and blurring. You can use color to paint your face with a figure or a brush.
By default Mosaic Pixelate Censor Photo uploads the image in a compressed format, which is the main reason for its deterioration. If you need to keep the quality in its original form, we recommend that you change this option in the application settings.
It should be noted that in this case, Mosaic Pixelate Censor Photo will require certain specifications from your device.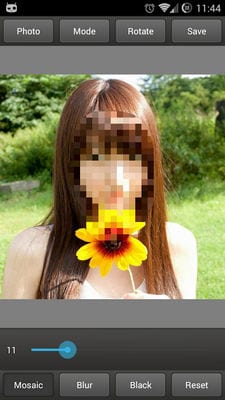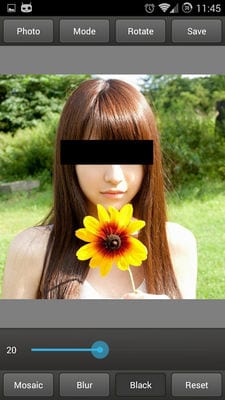 Blur Photo Background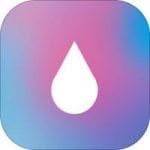 Contrary to its name, Blur Photo Background allows you to work not only with the background. Here you can also paint over absolutely everything in the picture that seems inappropriate or superfluous to you.
The developers assure that their application uses the latest technology and is one of the most convenient tools in the work. At the same time, you can see the whole process, as well as you can manage it manually without any problems.
Blur Photo Background will offer you to blur the background, faces of people, or unnecessary objects in the photo. The best way to do this is to edit manually by adjusting the brush path with a magnifier.
In the magnifier, you will see in more detail the area that is currently being processed. This will help to save contours of shapes and faces in the original photo.
For more precise editing, Blur Photo Background offers you some standard tools – such as changing brush size or undoing the last change. After editing, you can immediately send your photo to your friends to see if they will be happy with the result of your efforts?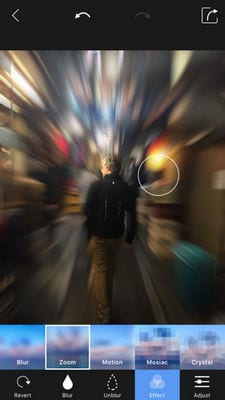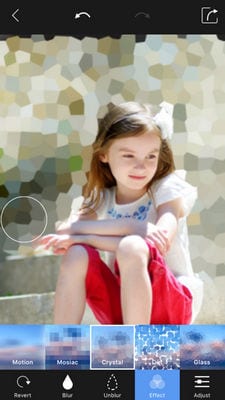 Blur Image by inglesdivino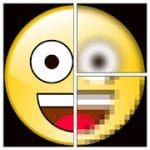 Blur Image is a simple and clear application that has limited functionality. However, you can still do whatever you want. As the name makes clear, it is designed to blur images and certain areas.
There is no need to upload Photoshop or process the image additionally – in Blur Image you can simply blur everything. If you need detailed editing, it is better to do it beforehand in an additional editor.
Blur Image offers you a small menu consisting of a set of tools. First, you will need to define the area to be blurred. To do this, you can use the Image Proximity tool or the Image Size tool.
Next Blur Image offers you to choose the blur method – pixelization or standard work with contours and colors. Either way, you can try both tools using the Erasers to correct them. Once you have finished your work, simply save the result to the gallery or send a message.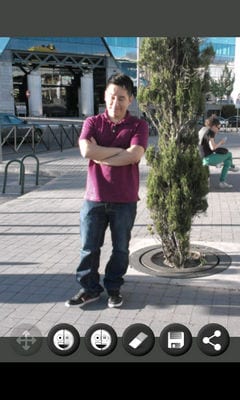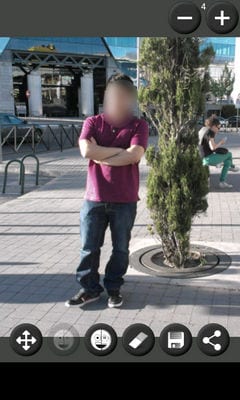 You may also like: 11 Best cut and paste photo apps for Android & iOS
Blur Face – Censor, Pixelate & Blur Photo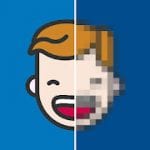 The anonymity of people in other people's pictures is important. This demonstrates your respect for the privacy of others, as well as the work of modern laws.
Blur Face will help you blur the privacy of others in your private photos or your selfies so that no one else is identified in your photo. It is worth noting that this application is one of the most convenient because most of the work is done automatically.
Blur Face identifies the faces in the photo you upload. Then you will be asked to anonymize them in various ways. This can be a standard black square, which has been used frequently before on television, blurred by pixels and standard blur.
If Blur Face does not detect the face in the picture automatically (this rarely happens), you can manually process it. This mode is also perfect for blurring the background or certain parts in the picture. This way you can censor anything you think should be concealed or anonymized.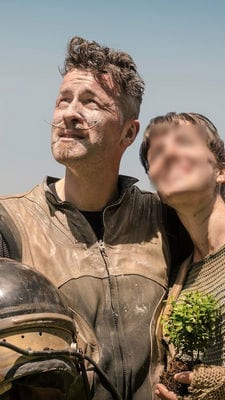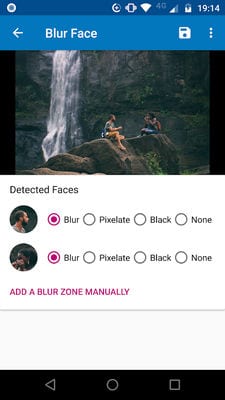 BlurEffect-Blur Photo & Video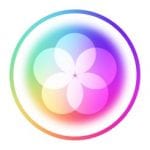 BlurEffect is the simplest application with an intuitive interface that allows you to work with both photos and videos.
All you have to do is touch a frame to make it instantly blurred or less clear. BlurEffect works incredibly easy and fast, combining functionality with two file types at once.
As with many other applications, there are several effects to choose from. For example, you can not just blur an entire photo or area, but also apply motion blur or turn everything into pixels of different shapes.
This will make your photo not only legitimate but also interesting – it is rare where you can see non-standard types of blur. Also here you can blur the background or the whole photo, and in the future already separately highlight the area that you would really like to see in the picture.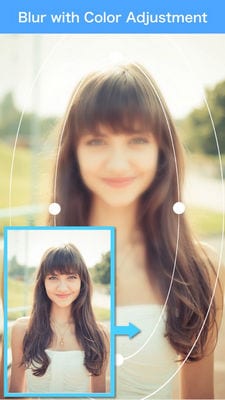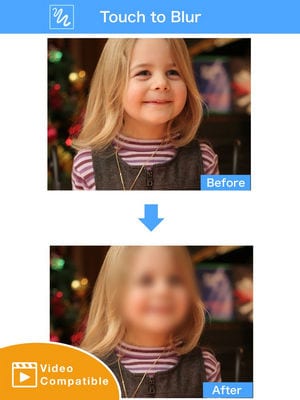 Blur Photo – Blur Image BackgroundSquare Blur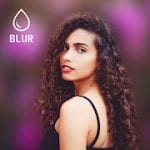 Unnecessary parts of the image can ruin the entire composition you have built. It could be a random bird in the shot, a car, or even a person. All this can be cleaned up in the Blur Photo app.
It is an excellent tool for processing pictures, including the privacy and anonymity of some people in the picture. You can also make a classic blurred background for decorating your photo.
All blurring is very smooth, so Blur Photo is only suitable if you can't see the person in the original version too well. Basically, it is suitable to turn a crowd of different people into a background, as well as to make your photos more expressive and interesting. In Blur Photo you can also trim a photo and send it directly to social networks.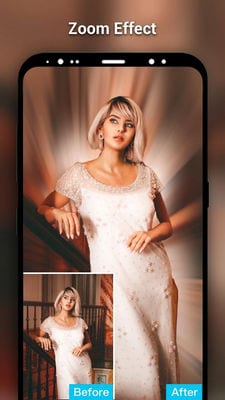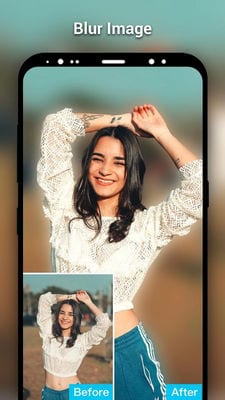 Blur & Mosaic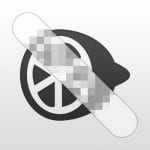 Highlight and change is the motto that is almost perfect for Blur & Mosaic. This app gives you an easy and interesting way to add a little mystery to your photos – even if you're not doing it for privacy reasons.
Blur & Mosaic will turn you and your friends into anonymous photos that can still be viewed and made interesting.
The app offers you different kinds of blurring. They are mostly shaped and are a set of pixels of different shapes and sizes. All this you adjust yourself – as well as the intensity of blurring.
You click on the screen and Blur & Mosaic turns this part of the photo into something mysterious. At the moment, there are several types of interesting and diverse mosaics available to users – each of them is recommended to try.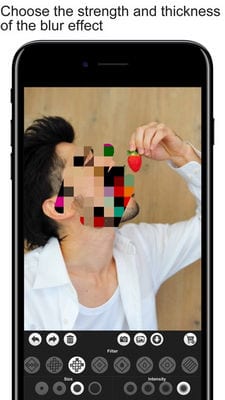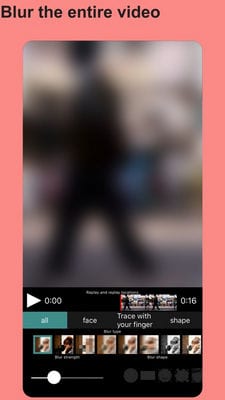 Point Blur (Partial blur) DSLR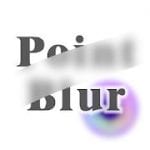 Developers call their product Point Blur the best tool for blurring photos. It will make you feel like a professional photographer or detective, even if all your pictures were taken on the simplest phone.
The whole application is very simple, and intuitive features and tools will ask for your own. With Point Blur it is very easy to blur all unwanted details and parts of the image.
First, you will need to give the service permission to access the gallery of your smartphone. Next, simply select the photo you are interested in and you can get started.
Point Blur gives you a choice of several blur effects that allow you to keep other people anonymous in your photo – it can be a standard blur, mosaic or triangle. Next, just touch the areas you find inappropriate or unnecessary with a brush – and you're done!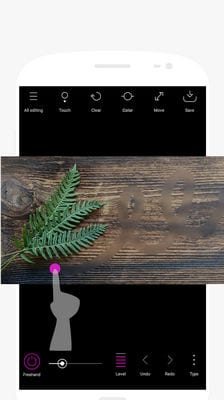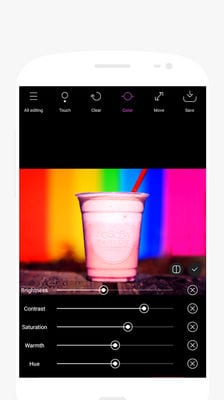 You may also like: 11 Best Snapchat Filter Apps for Android & iOS
Blur Image Background – Blur Shape Editor app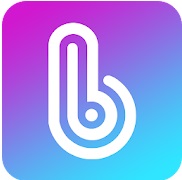 Blur Photo Editor is an application to use when editing photos. Blur your pictures in any way you like!
For the following modes, you will choose the size of the brush to point out the areas you would like to edit.
Blur any part of the picture by selecting the area of the photo you would like to blur on the screen.
Choose the object which you would like to be clear and the rest of the picture will become blurred.
You can also enhance your photos by applying the shape blur effect, which adds a nice little shade effect to the selected part of the picture.
Use the lens blur effect to blur the object in the middle of the photo. After you are satisfied with your new edited picture, simply press the "Save" button, and you are all set!
Unlike many other editing apps, this one is completely free!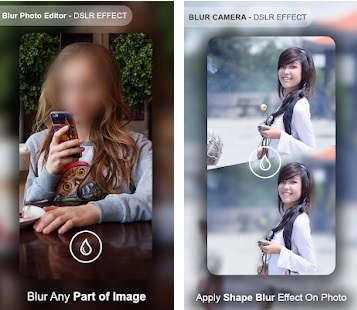 You no longer need to delete successful and beautiful photos because a random person has been caught in the frame. In any case, you can save the photo by simply closing the other person's face and keeping it private.
No need to turn on your computer and run Photoshop – just install at least one of the apps on your smartphone. With their help, you can apply a blueprint to another person's face or even your own face, as well as blur the background of the photo and much more.
Quick editing and good results – that's what the services presented will give you. We hope that our search was not in vain and the article became useful for you.