Delivery services are incredibly convenient. People have already appreciated the opportunities of modern technology development and are constantly using the achievements of progress. You definitely using one of the 11 Best Food Delivery Apps In the USA for Android & iOS during the pandemic.
So you can at any time order a courier delivery of clothes, products, and absolutely any goods. In this case, delivery can go from another city, with the help of various logistics companies and courier services.
The field of delivery is developing daily, and more and more companies are appearing in the market. Each of them needs the right logistics so that the delivery would be as fast, fast, and profitable as possible.
With a properly constructed route, one courier can deliver several parcels at once in a short period of time, which significantly reduces the load on the company. For this reason, people need a good service, which would help to optimize all routes. We have selected for you 9 Best Apps for Logistics Management (Android & iOS).
Logistics Mobile by GURTAM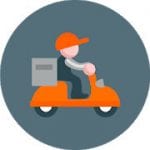 Logistics Mobile is an application from Gurtam company, which has been developing transport monitoring systems for over 15 years. They have been developing special applications and tools for distribution companies and delivery services for a long time, so you can really trust them.
The Logistics Mobile application is designed for drivers of vehicles engaged in the delivery of goods, and during the use of the application must be monitored by means of the web version of the service.
The working principle is quite simple – the dispatcher launches the entire tracking system and assigns the employee the final destination of his delivery. The driver, with the help of Logistics Mobile service, is directed exactly there on a certain route.
Each request and control over its execution is recorded in the application, which optimizes the work system. The information about the progress of each order will be available in the system – both to the dispatcher and the courier. In fact, the application will be a device for tracking the movement of the employee on the route.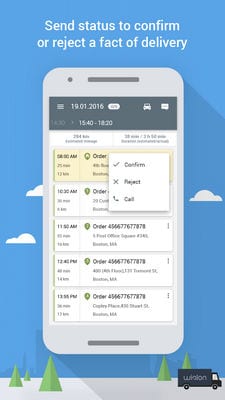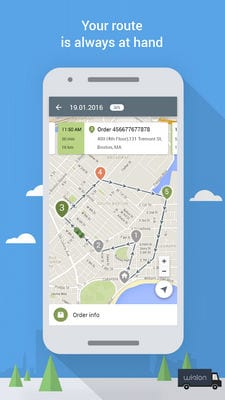 You may also like: 15 Free GPS tracking apps for Android & iOS
Hellotracks – All-in-one location tracking map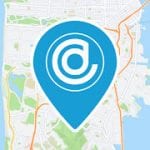 If you work as a courier, or if you have your own delivery team, the Hellotracks application will be perfect for you. This is a universal map for tracking couriers in real-time, which allows you to share routes and your own location with other people.
Here you can create a whole schedule of orders and deliveries, optimize multiple routes at once, and even record permanent routes. Hellotracks perfectly synchronizes with other applications, which will simplify your work.
The application is ideal for managing deliveries and employees. It can work as a mobile application, or in a web version – so the dispatcher and courier will be constantly in touch.
Also, Hellotracks is often used to track work and hired workers – for example, if you are engaged in a particular type of repair work. Your smartphone will act as a GPS sensor that will record your route along with the distance, time, and movement points. Traffic costs will be much lower if you use modern solutions.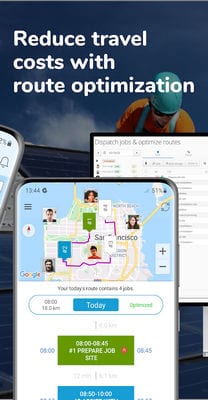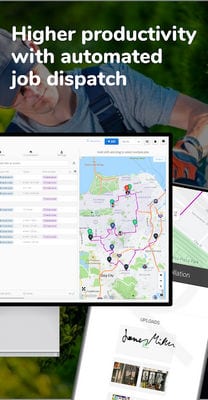 Onfleet Driver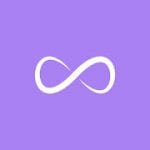 Onfleet Driver, as you can understand from the name, is designed specifically for drivers. It is designed for logistics companies and delivery organizations that use many drivers in their work.
Note at once that your company should use the Onfleet system, otherwise you simply cannot assign specific tasks to your employees. The application can also help drivers, who are looking for work and would like to use a convenient system.
Onfleet Driver is designed for delivery and shipment, and also for work with the client. Here all information is updated to the accuracy of a second so that your customers will immediately see all the details and movements of the courier.
Also, Onfleet Driver arranges the route of the driver so that he can avoid traffic and traffic jams – the data is based on Google Maps and Waze.
In order to speed up delivery or to contact the customer, you should use the manager for communication. To confirm that you actually brought the order to your customer, you can use the barcode, upload a picture and collect signatures of customers.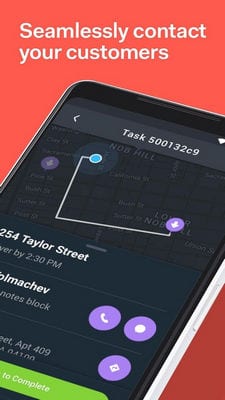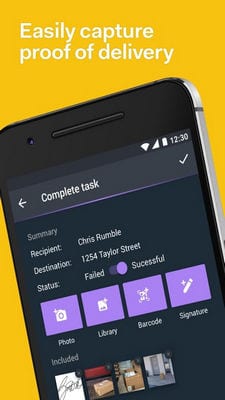 Last Mile by LogixGRID Technologies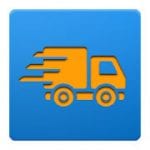 Last Mile is another service that provides companies with logistics services. Their many years of experience have been fundamental in creating a service that helps to optimize routes. The application performs several functions at once, simplifying the process of company work.
Firstly, the route is laid out in the most successful and convenient way; secondly, the courier will no longer need to fill in many papers and documents – the client simply puts his digital signature in the application, and the information is updated automatically.
In Last Mile everything is collected in order to track the logistics of delivery and your business in general. It will help you plan all your deliveries in real-time – regardless of order size or product.
The application itself on the courier's smartphone is connected to the main system, which is located on the company's computer. All data and information are synchronized quickly and regularly so that customers and performers will always have a link between them.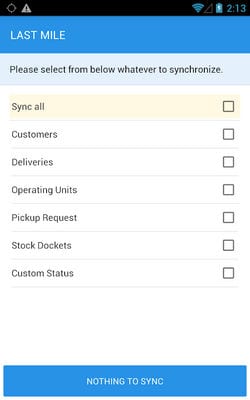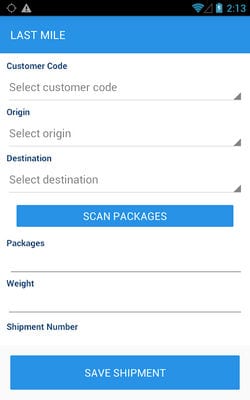 You may also like: 11 Best Traffic Alert Apps for the USA (Android & iOS)
Fleetx – Transporter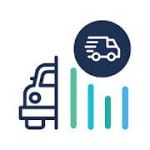 Delivery of products and goods has become commonplace in many services. Fleetx – Transporter application will help you to manage all the processes during the delivery, as well as track the progress of work.
The sender of the cargo or goods will always see exactly where its driver is, so all parties to the work are notified of changes in real-time. This way you can transfer all information about the supply chain and delivery to electronic format.
Each of the parties will receive information about the delivery process in a timely manner. The driver will have accurate information about the time and purpose of delivery, and the sender and recipient will also be informed in real-time.
A single digital workflow makes your task easier and you can keep track of what is happening in your company at any time.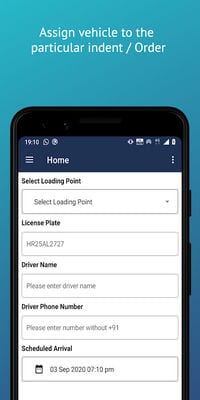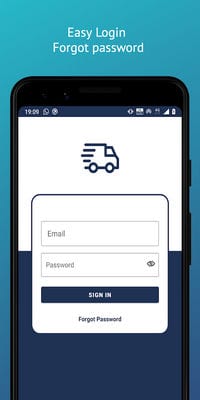 Deliveries by Shakhaev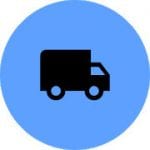 Employees of courier companies are not always able to organize their routes correctly. As soon as the adherence to the client is reduced, the efficiency of your couriers will increase significantly.
Deliveries will help you organize your working day so that you can make as many deliveries as possible in a short time. Your delivery list may consist of several points at the same time – in this case, the service will build the route in the best way taking into account all the nuances of the traffic.
For the current day in Deliveries you can create a route of all deliveries at once. The application will take into account both deliveries by time and during the day. All route following is built taking into account real-time and those intervals that you need to observe.
The whole Deliveries interface is presented as a good map on the whole screen of your smartphone, indicating your destination. Do you work as a courier and want to be able to do everything as quickly as possible? Then Deliveries is your choice.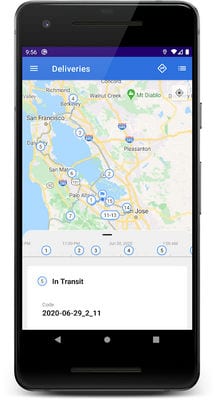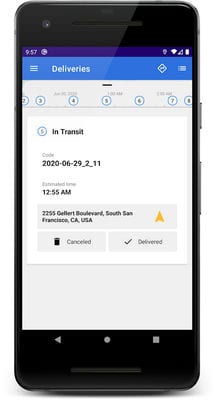 Logistics Management by eniseistudio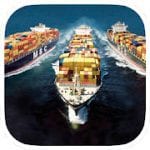 If you like optimized applications with a nice interface, we are sure that Logistics Management will suit you. Here you can learn how to manage routes and optimize them.
The application is designed to help students learn how to manage and maintain companies. Besides logistics, it will also study business laws, quality control, working on different platforms, and much more.
Logistics Management can be called a virtual university, where there are not only video lessons but also practical classes, tests, and examinations. At the end of your course, you will receive a certificate confirming that you have completed a specific course.
Logistics Management is perfect for all people who would like to try their hand at logistics, as well as improve existing skills.
You should not take the certificate as a diploma or training document: the application will be useful because you will gain new knowledge – while companies may not consider it when hiring.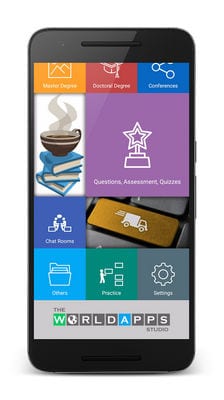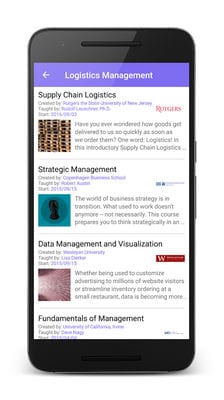 Track-POD Proof of Delivery – ePOD for drivers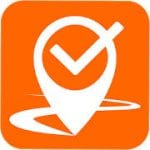 Couriers and delivery workers are often accused of either not delivering the order or not doing so to the full extent. In order that the courier can always confirm that he/she has done his/her job, you can use Track-POD Proof of Delivery service.
Here mobile employees will receive waybills for delivery of cargo and goods, and customers can confirm receipt directly on the device with the application. Track-POD Proof of Delivery also provides the route for each order, by which you will reach your destination most quickly.
To use the application, a company must use the Track-POD system. To do this, you must register a business account, which will contain all the information about your drivers, employees outside the office, and customers.
Track-POD Proof of Delivery should be installed on the smartphone of drivers and couriers so that it can easily view the upcoming routes and orders.
Wherever it stops, a dot will be displayed. New orders can easily be received online through your smartphone, allowing the employee to add the waybill, application, and customer contacts to contact him.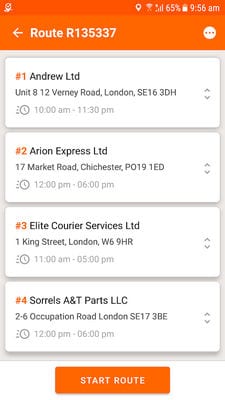 You may also like: 7 Best Apps for Taxi Drivers (Android & iOS)
Square Route Delivery Planner Multi Stop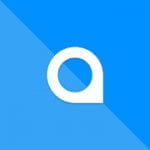 Are you stressed during traffic jams in the city? In this case, you should install the Square Route application on your smartphone. It will help you build a route with many stops and customers while taking into account the movement of other cars in the city.
So you will not be late during the execution of orders, and you can also see the full form of your route. The route will be updated as soon as you add a new order, and the final result will be displayed in an updated version.
Square Route does not limit you to the number of stops and customers. Square Route users note that even if you add more than a hundred different stops, the service will still offer you the best route.
The application is offered for use with a subscription, but all new customers receive the first 30 days of free use to test all tools. You will even be able to add time intervals to your itinerary – for example, if some order needs to be delivered within a day and another one within a few minutes.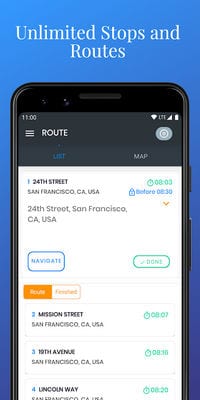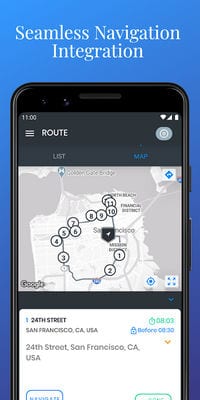 The applications we found help people to optimize their routes one way or another. They can be used by managers of companies and logistics departments, as well as by couriers themselves – regardless of whether they move on foot, by bike or by car.
You can use them during transportation between cities when delivering food and flowers around the city and in other different situations. The better the employee's route is optimized, the faster and more profitable the work will be done for you.
We hope that our set of applications was useful for you and you have found several services that can improve the efficiency of your company or a small courier service.