Sometimes we are afraid of changes. It makes our life extremely boring and full of routine. Our article will help you to break out of boredom. What is the most noticeable thing in our appearance? Of course, it is your haircut. Changing your hairstyle you are changing the course of your life!
You may also like: 8 Best apps to choose your head color (Android+iOS)
You are able to do it without leaving your home. All you'll need is a smartphone and a little imagination. This top-list of applications for Android and iOS given below will help to choose the hairstyle that will actually work for youю
Hairstyle
Hairstyle allows users to apply around magnificent 80 hairstyles for free.
One of the best parts there – you don't need to create an account, so you can start using the app straight away.
As soon as you launch this tool, you will have to snap a picture or download it from the media library. After that, you will get to the editing page where you can choose the most-liked hairstyle.
Once you have picked an appropriate hairstyle, you can choose from a great variety of colors. Moreover, you can adjust the hairstyle sticker as you wish – rotate, flip over, zoom in, or zoom out.
Furthermore, the app comes with extended editing features. For instance, you can apply various special effects, change a picture's size, or even add texts. Users can also adjust such parameters as saturation, blur, brightness, etc.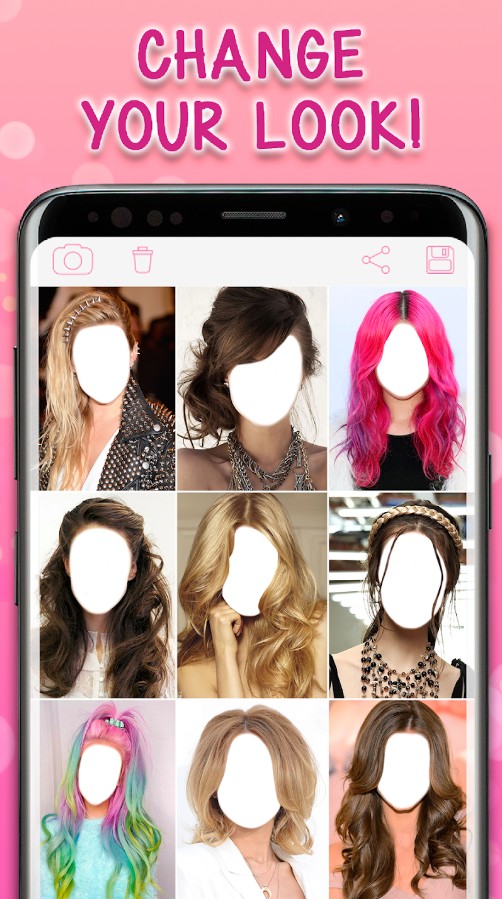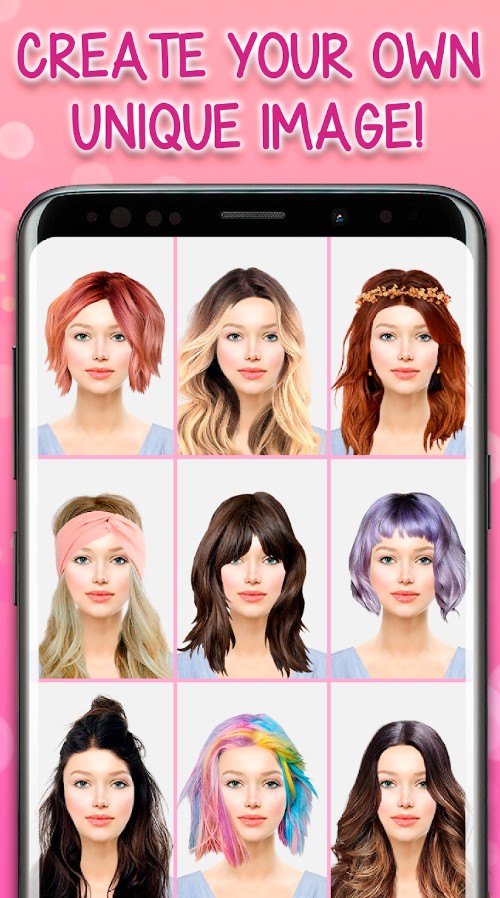 You can also check: 11 Best facial hair apps for Android & iOS
Cute Girls Hairstyles
Professional styling your hair without leaving home can seem like an impossible idea. Get ready for your phone and install Cute Girls Hairstyles. All the best hair transformations are in one app. It is full of video tutorials. You can learn how to do pigtails, waterfall braids, wavy hair, and a lot of hairstyles.
Moreover, you'll know how to do Big Ballerina Bun! Don't forget to upload your favorite pages and you will always see it in your gallery.
This app is a really good helper for busy mothers. You can change your daughter's hairstyle every day because this app has plenty of styles for little girls and teenagers.
You and your daughters will be beautiful forever! This brand new app will teach you to make gorgeous hairstyles for your friend. With Cute Girls Hairstyles' instructions, you will be a master of haircuts!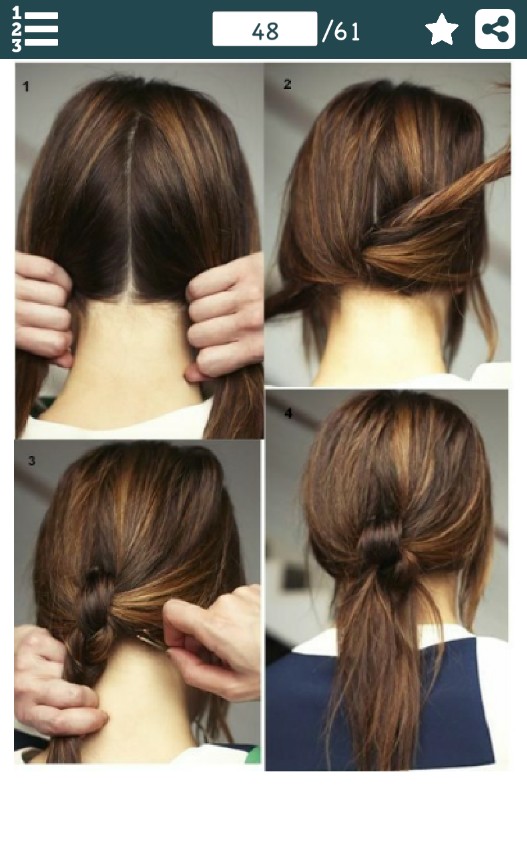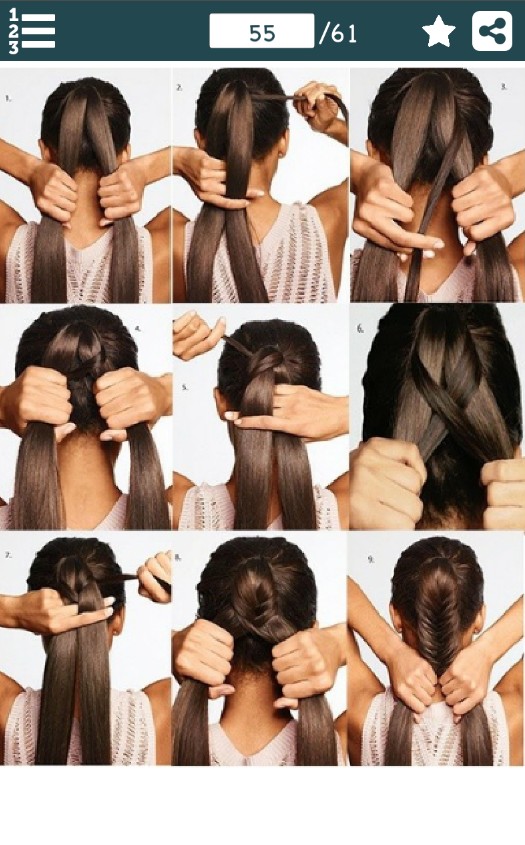 Hairstyle Magic Mirror
Sometimes it can feel hard to pick the dest haircut. Hairstyle Magic Mirror is a great online hairstyle changer for creative persons. The interface is so simple that you will orientate with no problems. Just decide what hairсге you want to try, press the button and it is done.
Choose ready color options or create your own one. Combs of colors are endless. Drag the curls to make your haircut realistic. You will be inspired by new ideas for a hairstyle. This app allows you to highlight, shade, and dye your hair without leaving home. If you buy a full version, you will get more options for hairstyle creation.
Take your own photo and change the hairstyle. Then you can save the result to your smartphone and share it with friends.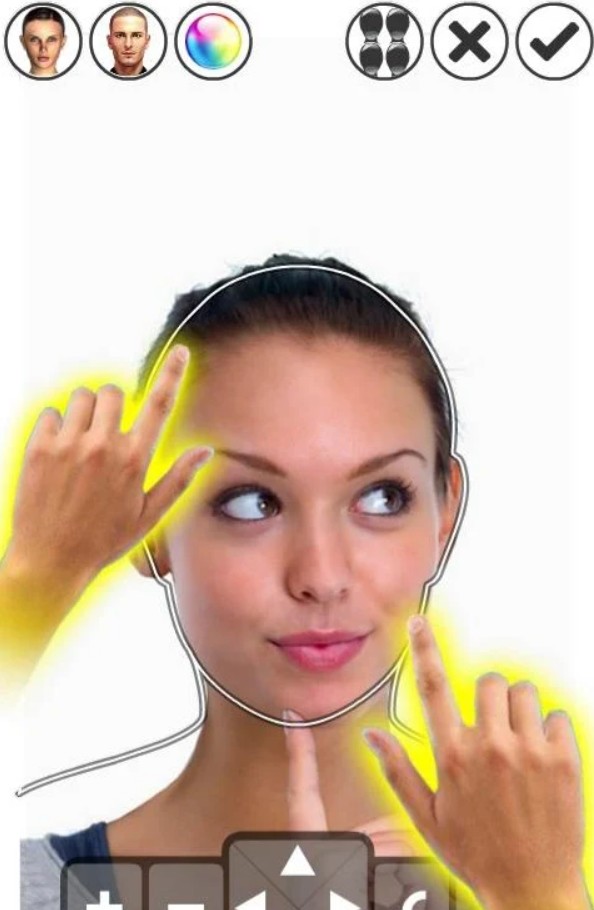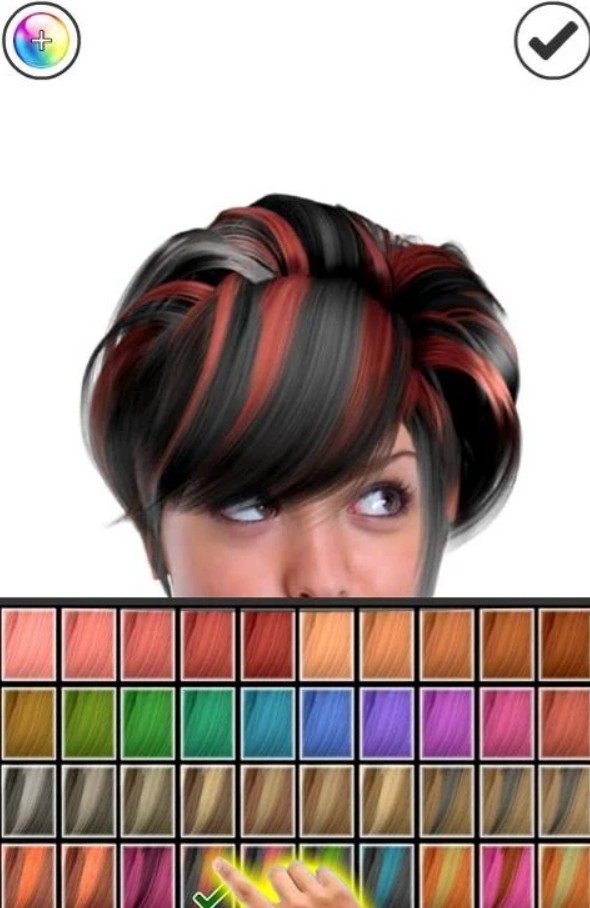 Hair Style Changer – New Look
From first sight, this app might seem too simple, but don't be fooled by the first impression. In fact, the range of possibilities that it brings considering trying out a new haircut is quite wide. Maybe the end result is going to look not very natural, however here you can try a true diversity of hairstyles.
The most various options are available both for men and women. Just upload your photo and choose one of the styles in the bar on the right side of the screen. The only disadvantage of this app compared to others, here you can't change the color of a haircut that you're choosing.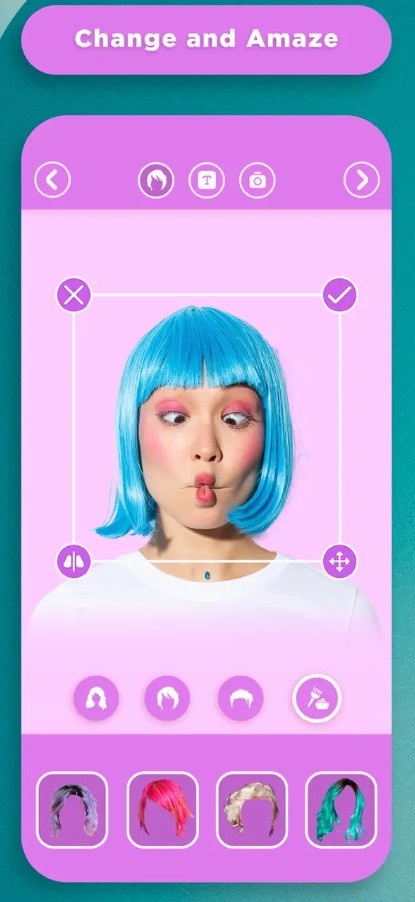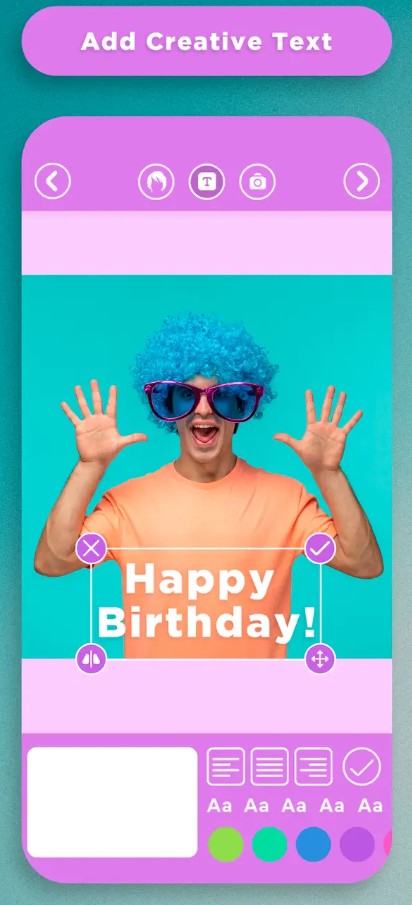 Style My Hair
Are you looking for the ideal hairstyle to wear with a certain outfit on a special occasion? Style My Hair is all you are needed. It is developed by L'Oréal Professionnel. Don't search the Internet for a new look. All trending hairstyles are in one app.
Style My Hair has a catalog of countless haircuts. Backcombing, bob, hair wave, and lots of professional hairstyles are waiting for you here. All hairstyles are selected by L'Oréal professional hairdressers. You can find one of your dreams.
Style My Hair has 3D hair color technology. Your dream haircut will come true. You can make movements of any kind with your hair. This app helps you to prepare for a salon.
Just save a hairstyle and show your hairdresser. One of the most useful options is the L'Oréal salon search. Enter your location and the app will show you the nearest L'Oréal salon. Style My Hair lets you have daily hairspiration. Find your favorite look!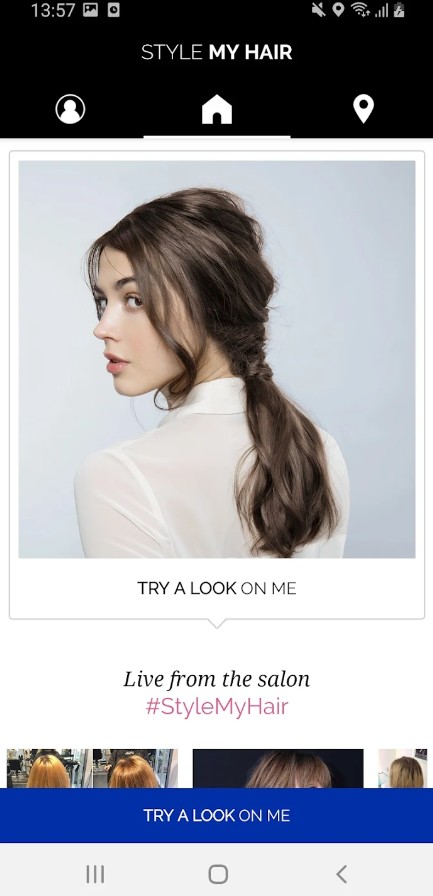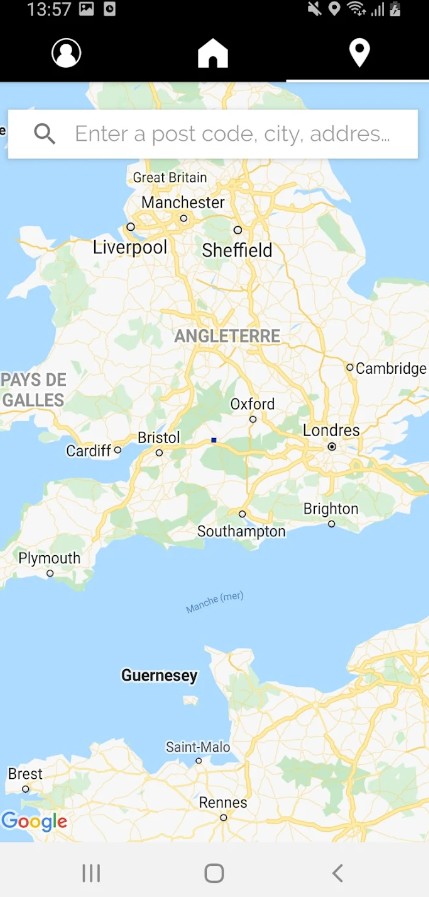 You may also like: 11 Best Apps to Change Eye Color (Android & iOS)
Change Hairstyle
Do you like to experiment? Change the Hairstyle will exactly suit for you! People all over the world have already tried it! The new-look will instantly make you feel lighter and more relaxed but first, try it online. There are no drawings, all haircuts are natural hair.
If you are fond of the result, save it by tapping on the icon in the bottom left. Change Hairstyle has a lot of various hairstyles. With this app, every beauty session would be a pleasure. Long, medium, or short? You can try everything! Send your new hairstyle to friends via social media. They will be amazed!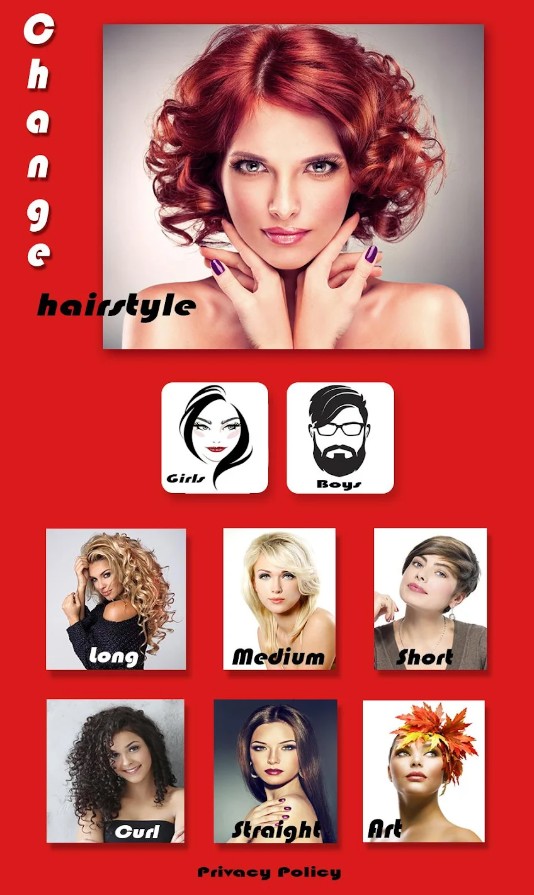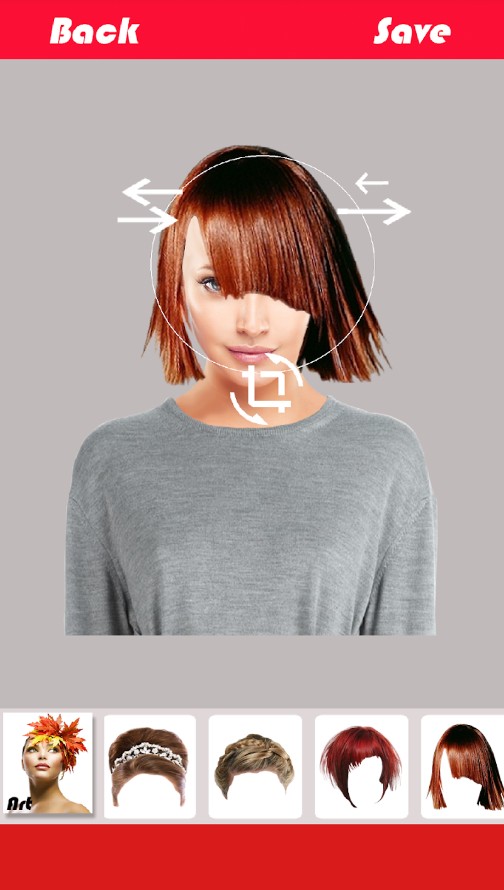 Hairstyle Changer – HairStyle
Introducing "Hairstyle Changer – HairStyle," a cutting-edge app that brings a digital salon experience right to your fingertips. Whether you're looking for a chic bob, elegant layers, trendy pixie cut, or even a dapper gentleman's hairstyle, Hairstyle Changer has it all.
From bold and vibrant hues to natural tones, you can see how different shades complement your features, ensuring you make the best choice when you head to the salon for your next transformation.
You can also use it as a style guide to communicate your desired look to your hairstylist, ensuring you achieve your dream hairstyle with confidence.
With a myriad of haircuts and colors at your disposal, you can confidently explore new looks before making any real-life changes. For fashion-forward individuals and those seeking hairstyle inspiration, this app is a must-have to stay ahead in the world of hair trends.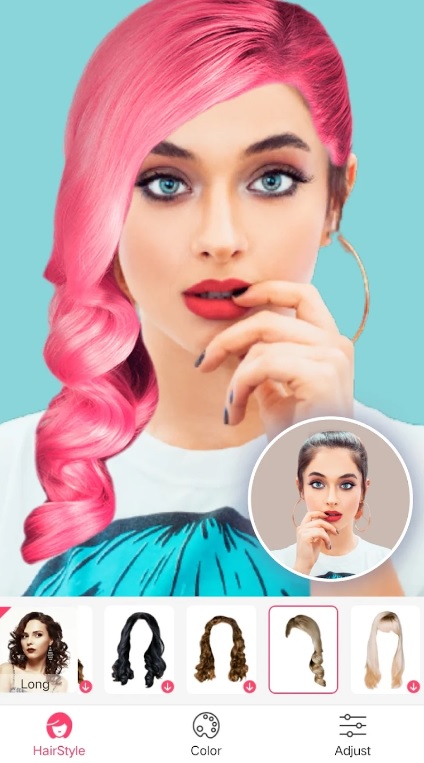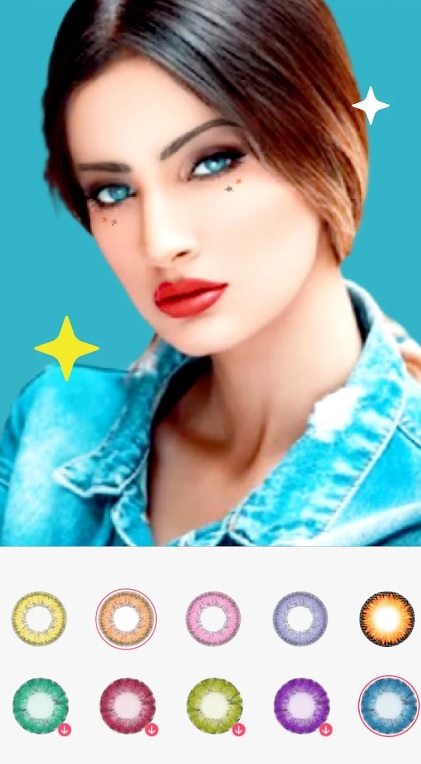 Hairstyles for your face
With the help of this app, you can upload a photo of yourself or use the app's built-in camera to capture your image. It also provides an option to change hair color, allowing you to visualize different hair dye options.
In addition, the app serves as a style inspiration tool, allowing you to visualize trendy and popular haircuts and make an informed decision about your next salon visit.
Overall, Hairstyles for Your Face is an excellent tool for anyone looking to find the perfect hairstyle that suits their face shape and style.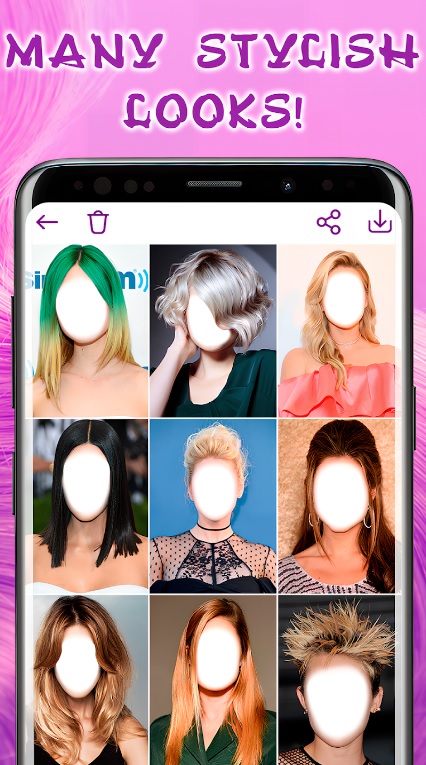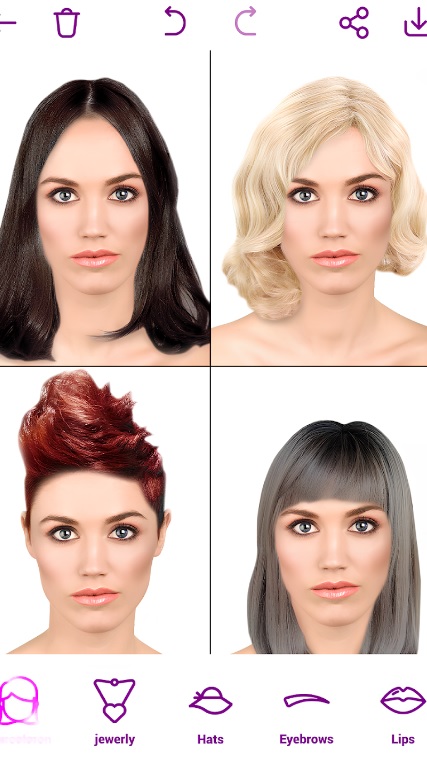 Hairstyle Try On
This is rather a unique case, but it seems like there are more "try-on new haircut" apps for iOS than for Android. Here is another app that is quite popular on the App Store, because it allows you to see how you would look with different hair quite realistically.
Overall, this app is simple and its user interface is obsolete but here it doesn't really diminish its functionality.
You will find here haircuts for men and women. In total, there are 36 hair sets of various lengths for women with customization possibilities. If you buy a premium subscription, you will get access to more than 800 hairstyles.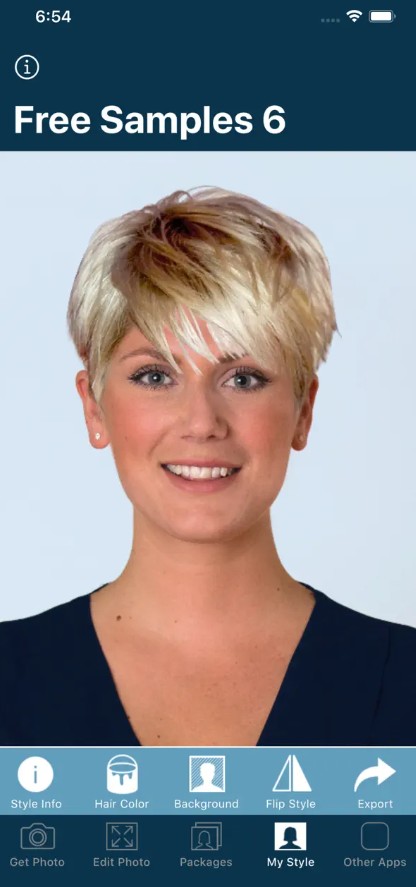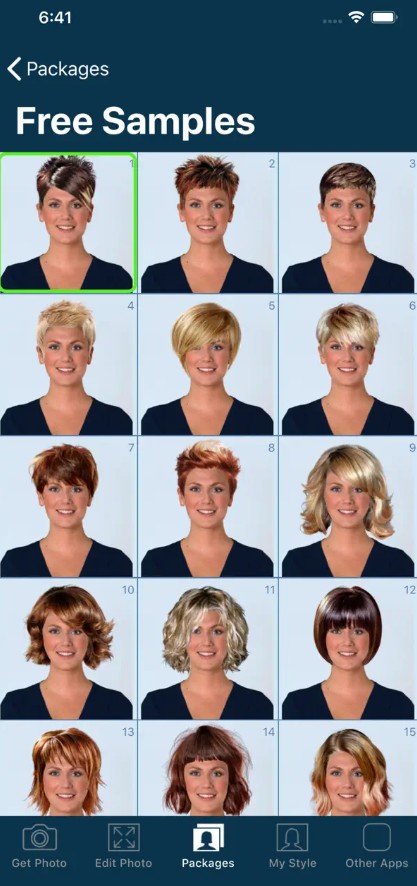 Photo Editor: Hairstyle Try On
Photo Editor: Hairstyle Try On is a dynamic app that lets you experiment with various hairstyles right from the comfort of your smartphone.
The app offers an extensive gallery of trendy haircuts to explore. From classic and elegant styles to contemporary and edgy looks, you can experiment with short bobs, long flowing locks, stylish layers, and more.
By trying on various haircuts virtually, you can confidently select the perfect hairstyle that suits your personality and enhances your overall appearance.
Moreover, the app allows you to upload your own photos and see how each hairstyle looks on you, adding a personalized touch to the experience.
In conclusion, Photo Editor: Hairstyle Try On is a fantastic app that combines creativity with practicality.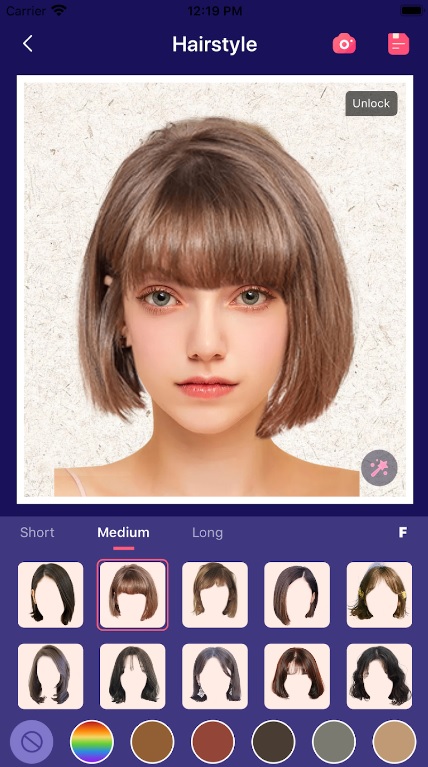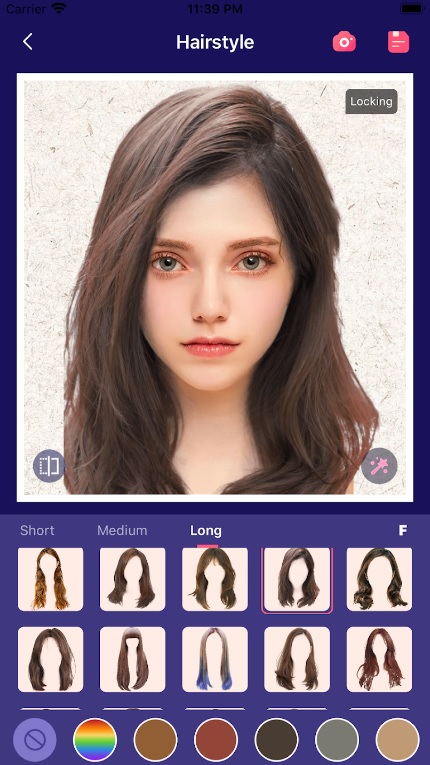 Hair Zapp
Do you have the same hairstyle for years? Lucky for you, here is Hair Zapp! This app will easily help you with hair transformation. Choose your photo from a gallery and start to create. You will never be bored with this app. After choosing a suitable hairstyles you can compare them and decide what is best.
Your new haircut will look natural. If you are satisfied with the edited hairstyle then discuss it with your friends via social media. Install this app and you will have pictures of high resolution. Hair Zapp will find your ideal hairstyle!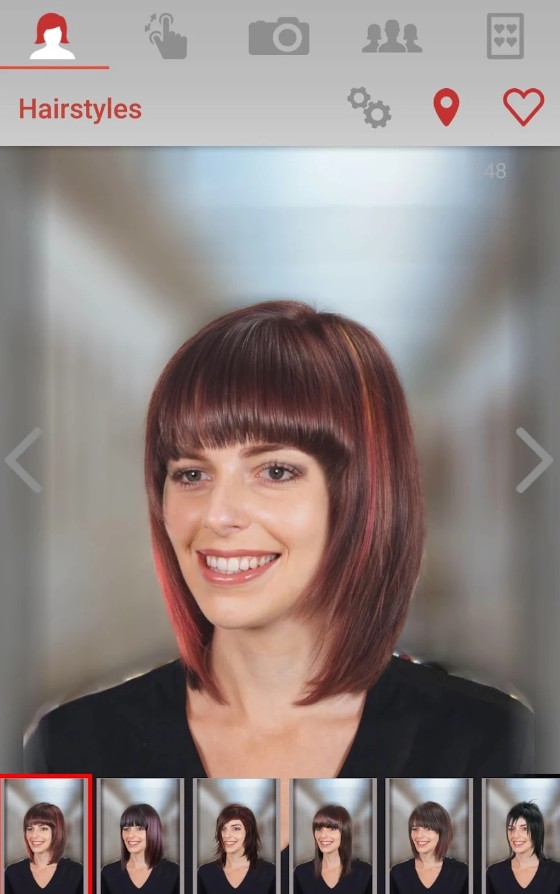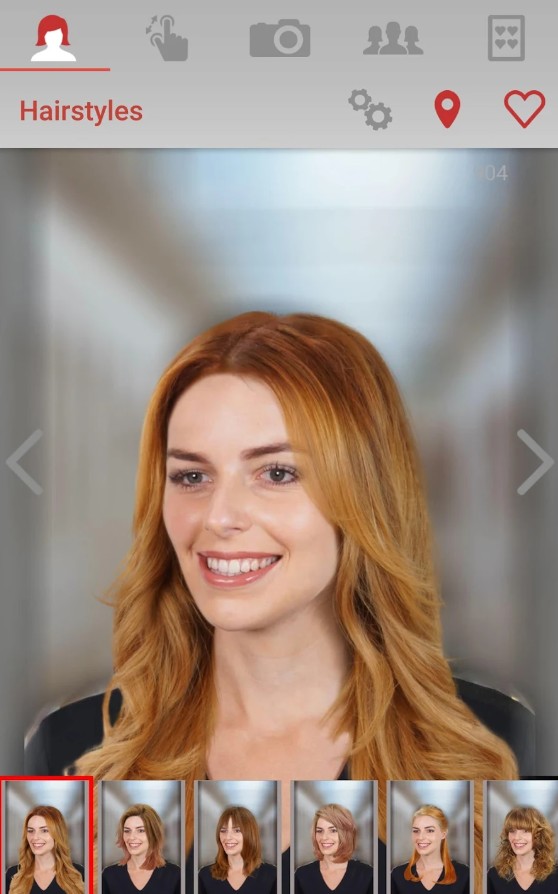 Hair Salon Hairstyles try on
Do you want to change your hairstyle? Then, hurry up to download Hair Salon Hairstyles.
In Hair Salon Hairstyles, users will gain access to over 1000 hairstyles with extended hair colors and various hair lengths. The app is developed for both women and men.
Due to this application, you can apply any hairstyle with various hair lengths – long, average, or short. Plus, the app does not take up much storage space, so you will install it in a few seconds.
Moving on, Hair Salon Hairstyles boasts a quite straightforward interface, as there are not any excessive features there.
The only thing you need to do – just download your portrait picture and select the preferred hairstyle. Tap on the hair to change the color.
Additionally, the app even includes hair colors with IRIS. Or, you can even create your own color via the integrated Color Box and Color Library.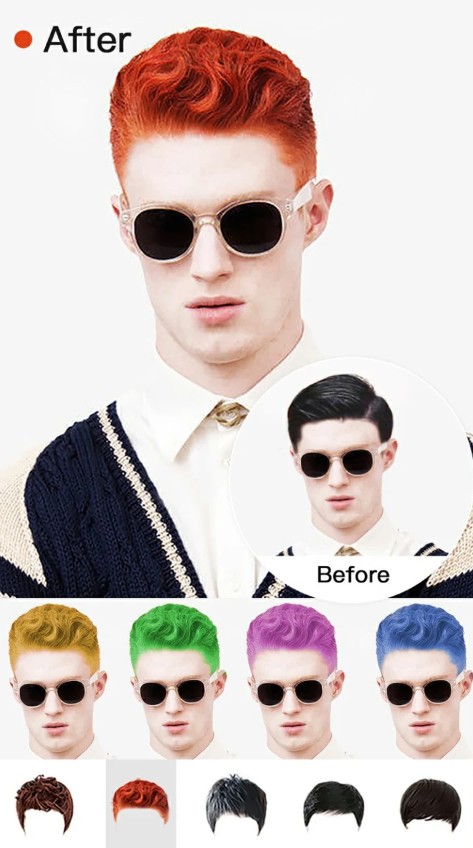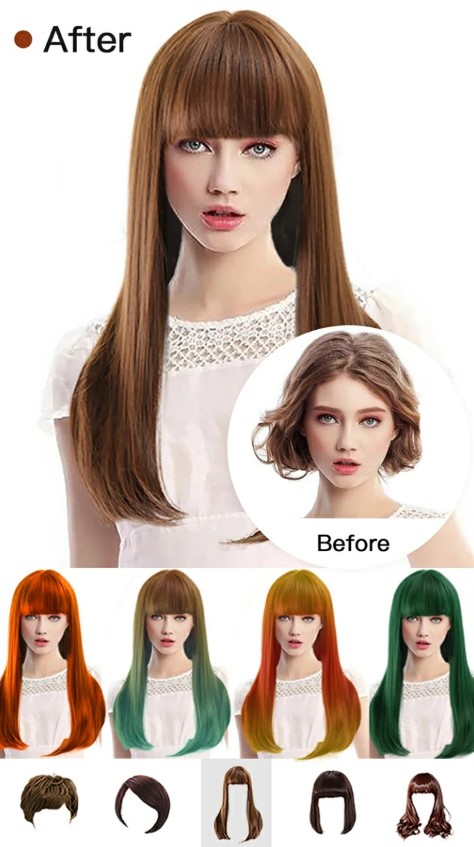 You may also like: 11 Best fake hair clipper apps for Android & iOS
Hair Style Changer
This app will show you what your hair would look like with various hairstyles and colors. A virtual hair changer has lots of features to play with different looks. So, you have a chance to try a virtual haircut before you go to the hair salon.
Hair Style Changer gives you lots of ideas for any event. There is a large library of haircuts for different styles. Just upload your photo to an online Hair Style Changer and discover a new style.
Try mustache and beard. Rotate and zoom them without any problems! Hair Style Changer is full of items such as beards, sunglasses, and mustache.
To sum up, hair Style Changer can be useful for you to try a new style before real changes but in this top list, you will find even better apps.