The standard calculator that's in every phone can't boast plenty of different functions that are sometimes necessary.
We often use this tool when shopping, calculating the time left, and performing other daily tasks. But sometimes we forget to save the calculations we need. In such situations, these free calculator apps with history will help you.
Some calculator apps are intended for other purposes. Try these free calculator photo vault apps to keep your personal content locked up.
Mobi Calculator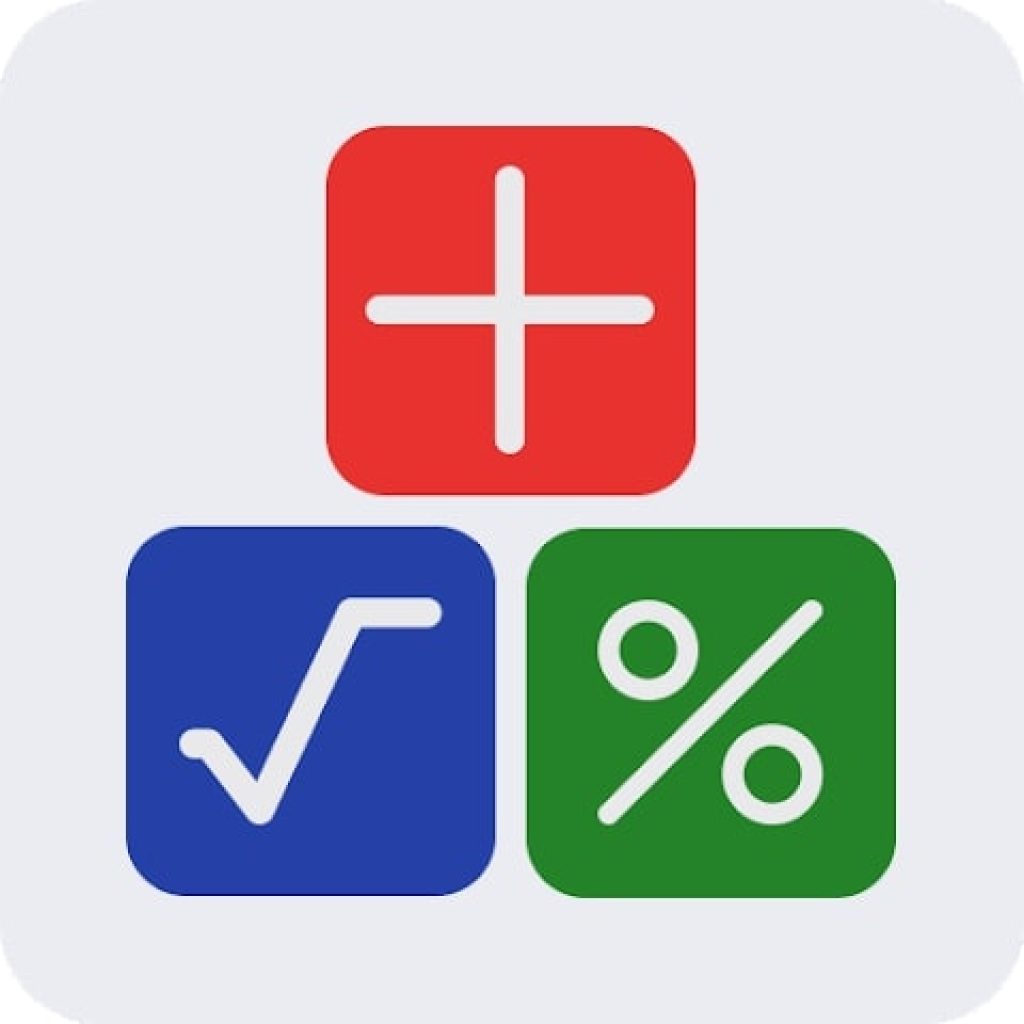 Modern mobile calculator for all occasions. Mobi Calculator will help calculate the change in the store, solve complex problems, and even calculate the interest on a loan. No unnecessary options: only what users need every day.
This calculator can easily replace an engineering tool. With it, you will get perfect calculation accuracy instantly. It can be used by students and professors alike. It is ideal for everyday calculations and confirmation of complex theorems.
Versatility and convenience in one app. You do not need to confirm access to personal files, or set geolocation. The app works offline.
Mobi Calculator will make everyday life easier. Enter data and calculate your personal discount and tax amount. Trigonometric functions are fully represented.
The calculator is great for users of all ages. Large, bright buttons will help with calculations for people with visual impairments. Choose from 13 available languages. Adjust the keyboard according to your preferences: you can remove unnecessary options from the speed dial at any time.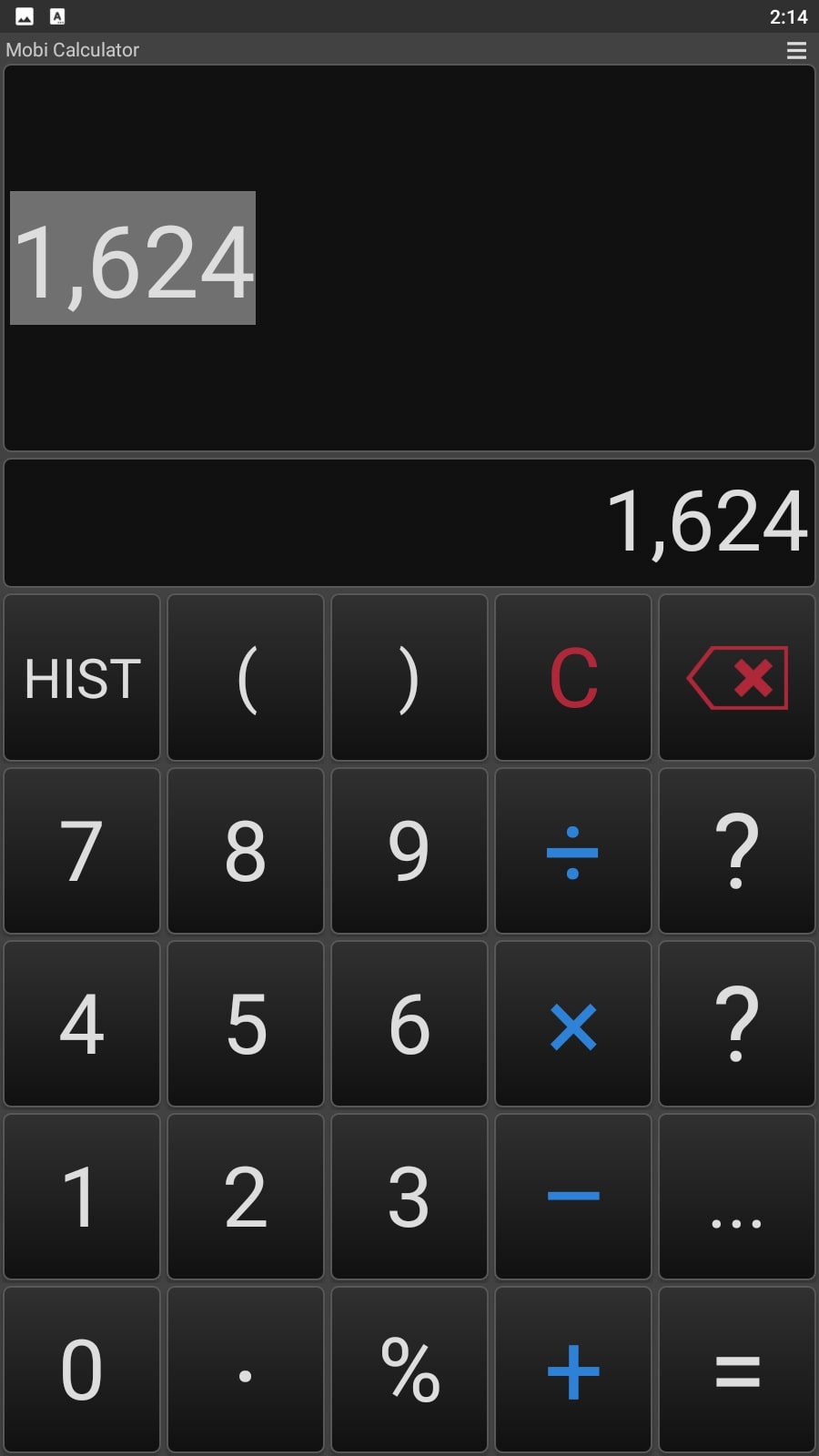 The electronic calculator works as fast as possible, offering results even before you press the "Equal" button. All calculations are automatically saved in the app memory and are available for reuse.

You may also like: 11 Free Loan Calculator Apps & Websites
Calculator Plus with History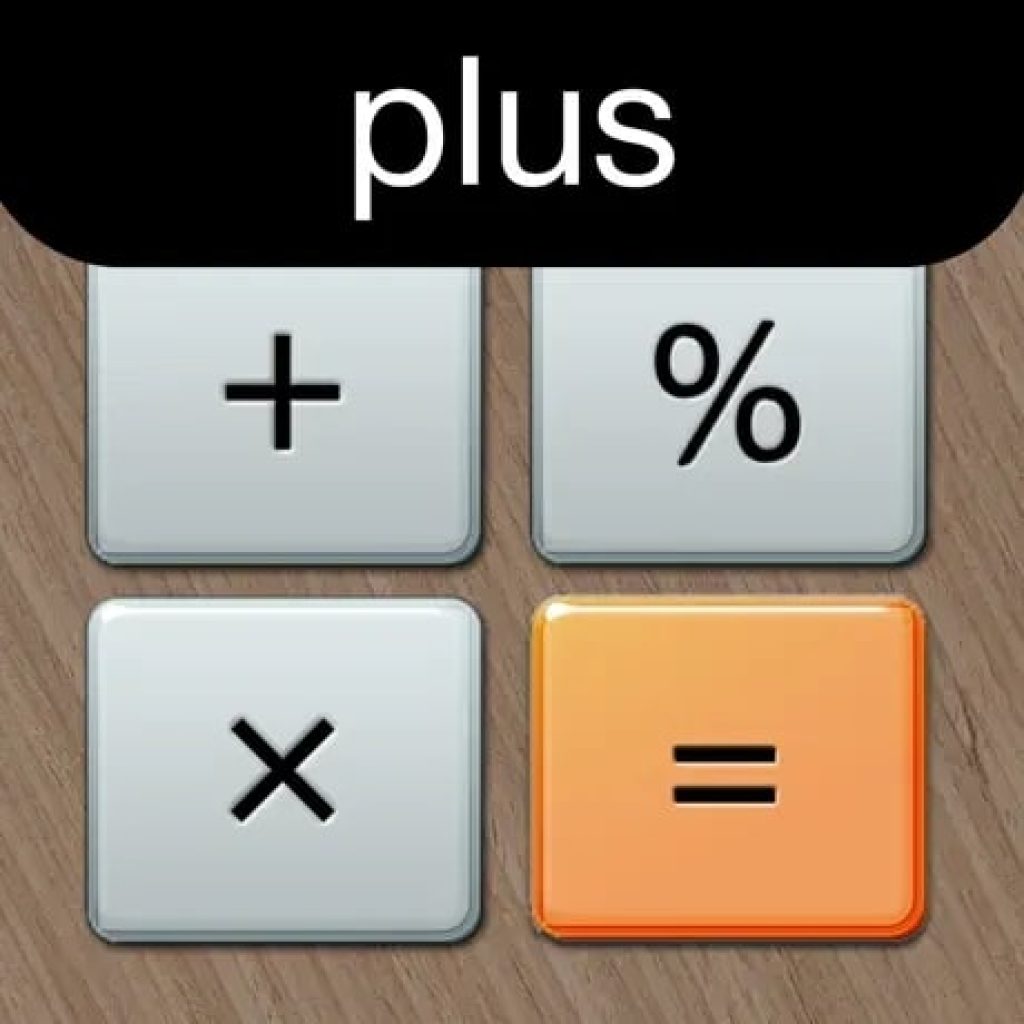 Calculator Plus will be a reliable assistant at school, in the office, and at home. The program is free and works without an Internet connection. It is a prototype of the classic calculator in a modern format.
You will instantly find past calculations and save time working with receipts and checks. Create reports with Calculator Plus and avoid routine mistakes.
With the big picture in front of you, you'll have an easier time navigating your taxes and mortgage payments.
Big buttons, a clear control panel, and large print will make it even easier. Calculate percentages, and get accurate and detailed calculations without rounding.
This app will be useful anywhere: when traveling, making a large purchase, or calculating monthly payments. Use the Backspace option to correct erroneous numbers during the process.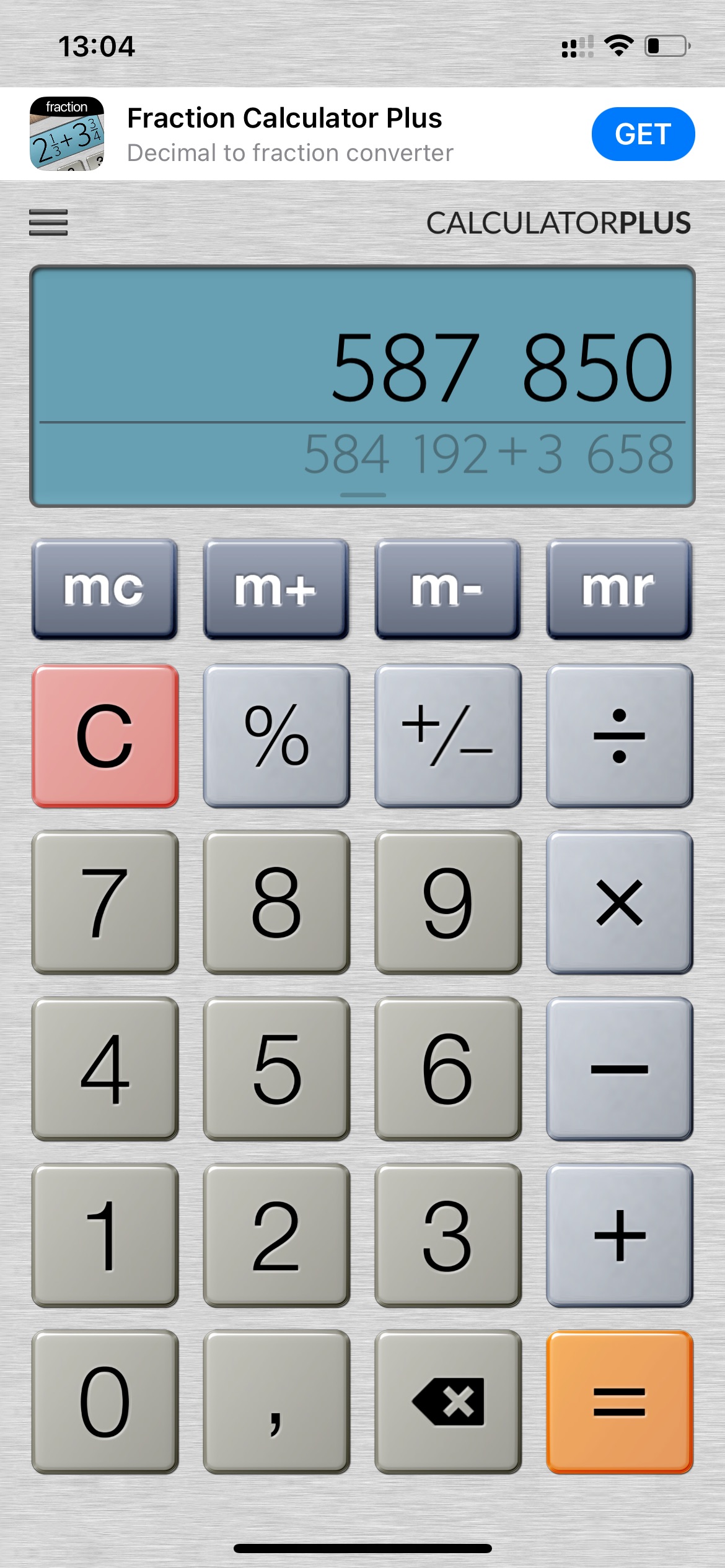 The app is quick to download and only takes up 14.61 MB. Calculator Plus has been downloaded over 50 million times. A great app for everyday use: keep family accounting, and solve complex tasks quickly and efficiently.


HiPER Scientific Calculator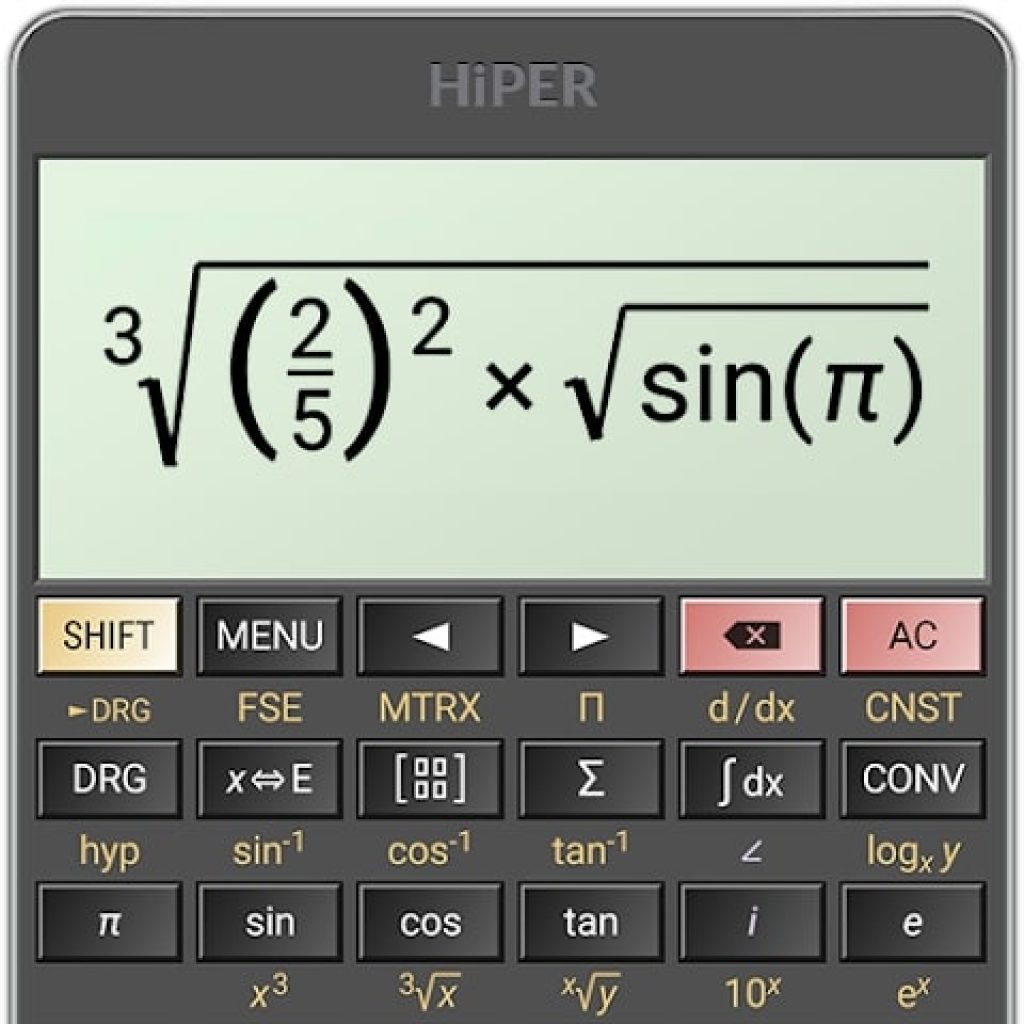 Electronic calculator for scientific work. HiPER Scientific Calculator is suitable for all scientific fields. With its help, you will be able to unlock your potential and conduct the work process at its best.
Its extensive functionality even allows you to perform complex calculations absolutely free of charge. Work with fractions, convert units, and solve equations. Take on all kinds of complexities.
Degrees, percentages, and root calculations are available. Work with periodic numbers, derivatives, and integrals. Construct functions for a clear example. Solve trigonometric and hyperbolic functions.
In HiPER Scientific Calculator, you can choose a convenient format for both your phone and tablet. All results are saved in the app's memory: they can be corrected and used later.
Use the app for an unlimited amount of time. Continue calculations from where you left off last time. You can convert units of measurement, including time and angles. Three different calculation systems are offered for your comfort.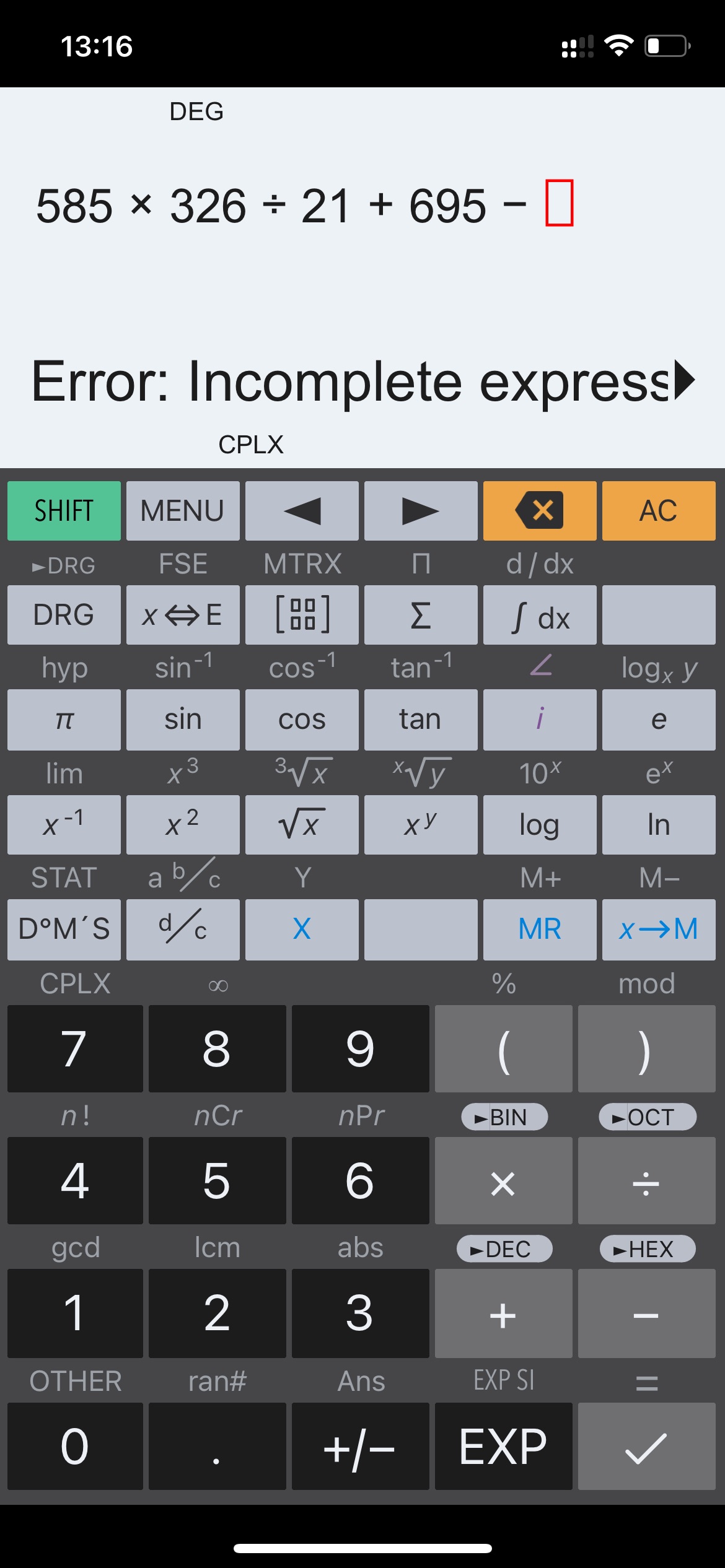 Thanks to the clear menu, you can master the process without losing personal time. Mathematical calculations in the scientific field will now be easier and more accessible, and the result will be more accurate.


Calculator with History +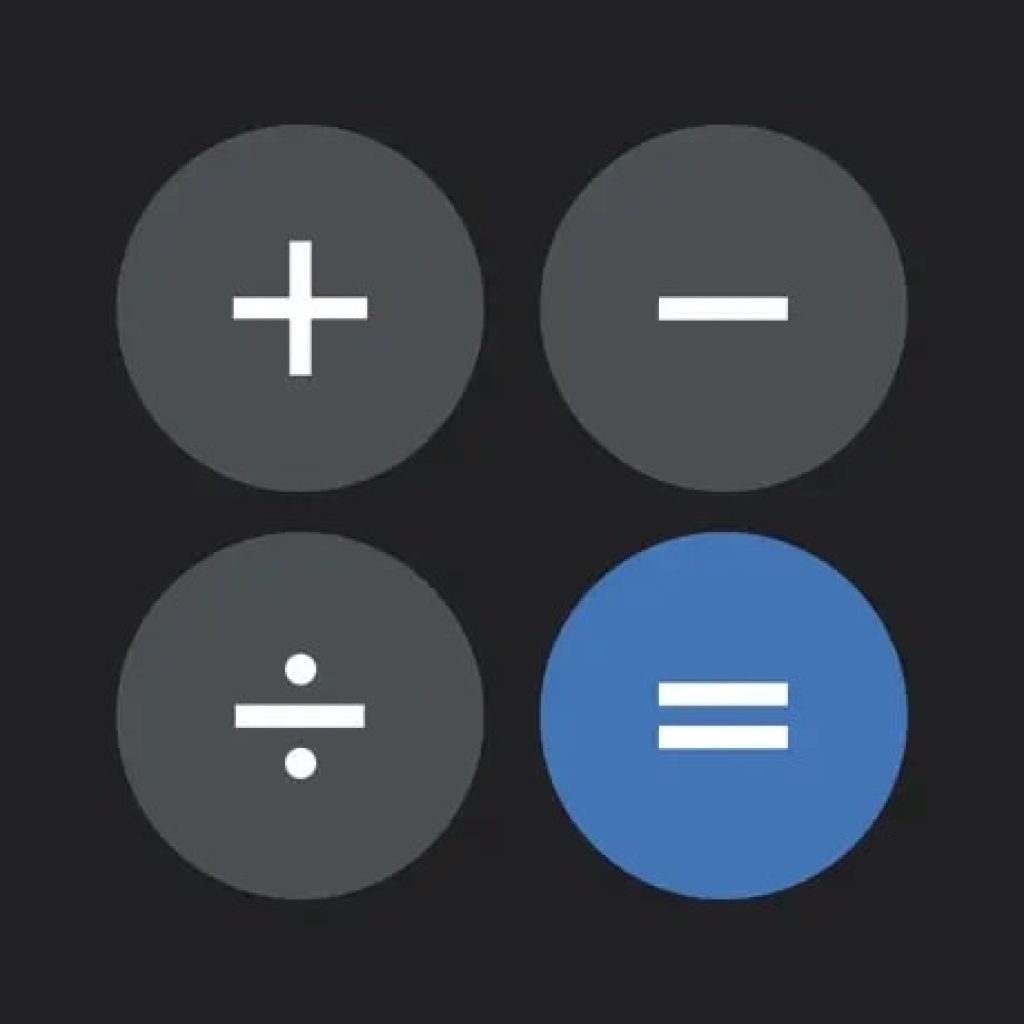 Turn your iPhone into a multifunctional system for calculations. Get results quickly and accurately and take your calculations to the next level. The Calculator with History+ app is available at any time.
There are no intrusive ads or complicated actions. Don't waste time on long waits: downloading and entering data is almost instantaneous.
To access past calculations, open history and select a session. You will now be able to use the ready-made calculations to draw up reports and financial plans.
The Backspace button allows you to change the entered data if there are errors. Leave the functions you use most often in the main menu. You can always add more sophisticated options and tools to it. For more comfort, you can choose the keyboard sound yourself or turn it off altogether.
Besides, you will be offered 24 themes to make your calculator stand out with creativity. You only need one hand to guide the whole process.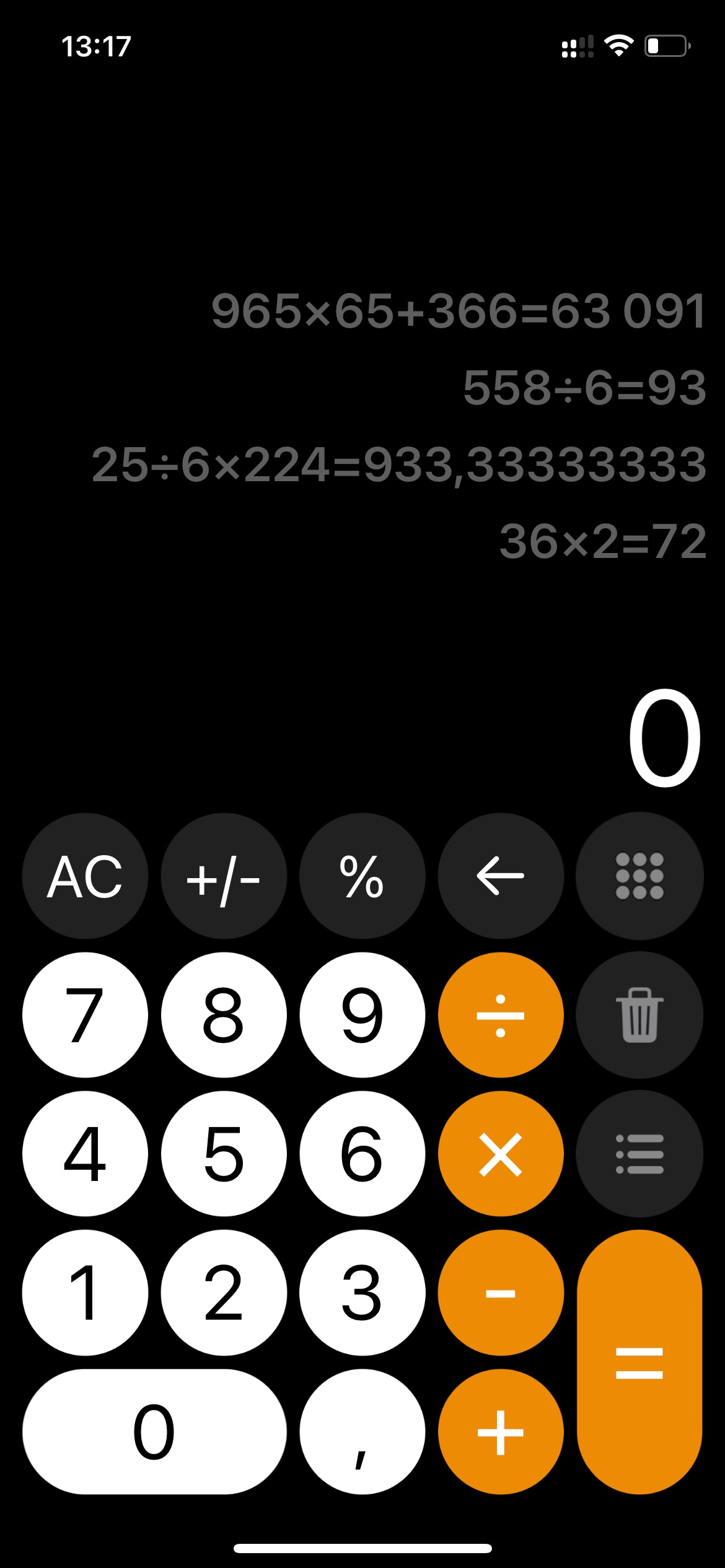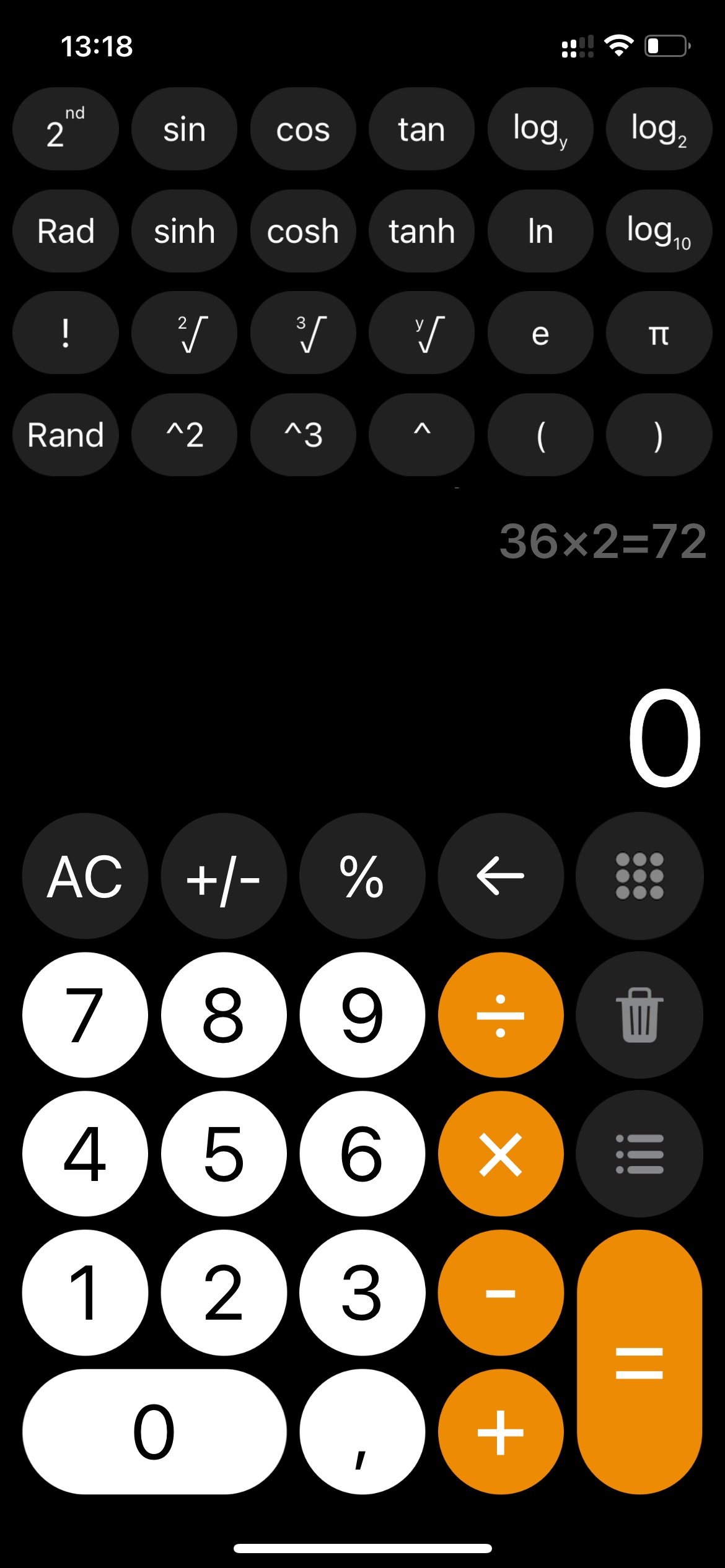 Add brackets, set factorial and square root. You'll find all the options you need in Calculator with History. Do all calculations for free. Many useful options and tools are available to you.

You may also like: 11 Free Numerology Calculator Apps & Websites
ClevCalc – Calculator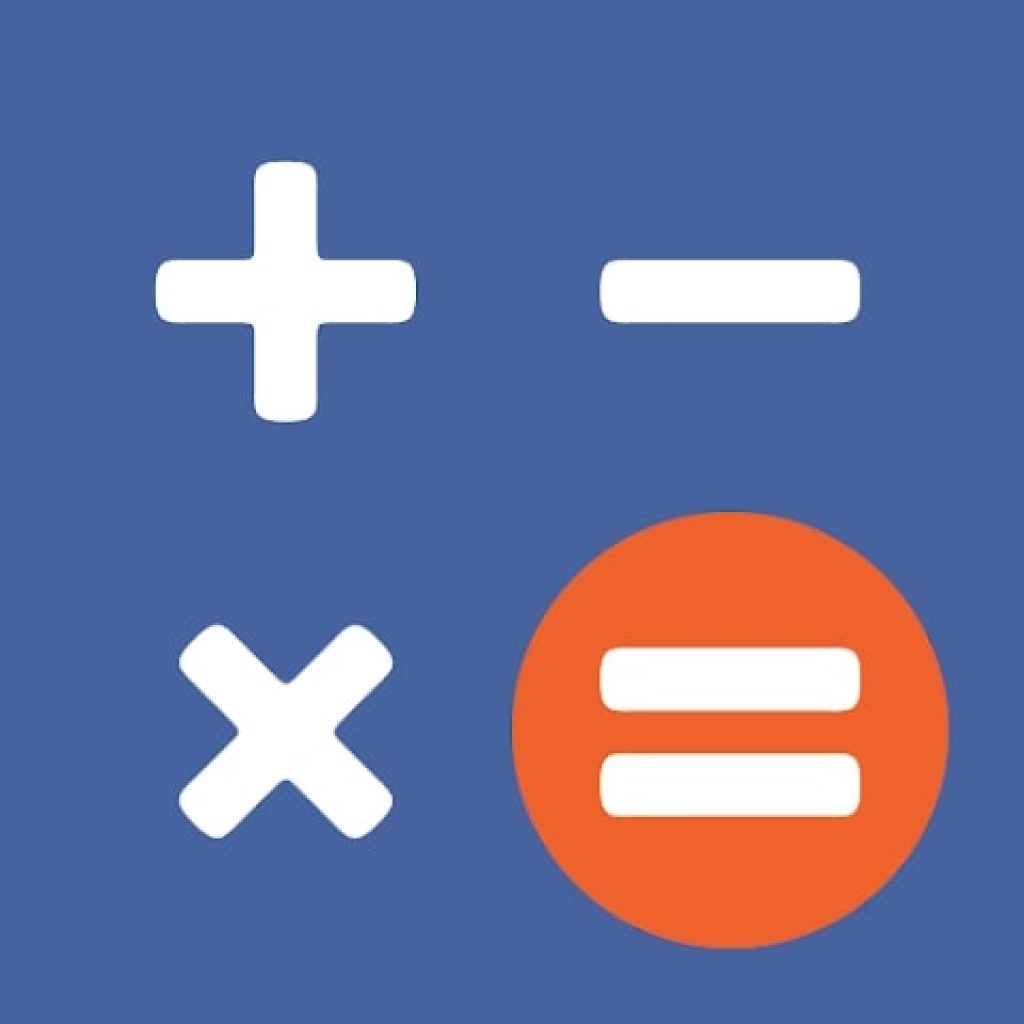 You don't have to worry about complicated calculations and math problems, just install this electronic calculator on your phone. ClevCalc will not only simplify calculations in everyday life but also make learning more comfortable.
The design and interface of the app are well thought out to the smallest detail. Here you will find the simplest and most popular options: calculating the square root, percentages, and parenthesis actions.
Extra options include trigonometric, logarithmic, and exponential functions. You can edit the entered data with the cursor at any time. You can always find past calculations in the app's archive so you don't have to do them again.
In addition to the calculator, ClevCalc supports the option of converting world currencies according to the current exchange rate. There are 135 currencies from many countries around the world, and the data is updated every day.
Take advantage of a convenient unit converter. Calculate length, area, mass, temperature, and pressure. Calculate percentages and discounts by filling in the required fields. Use the special ClevCalc option to find out the total amount of the loan.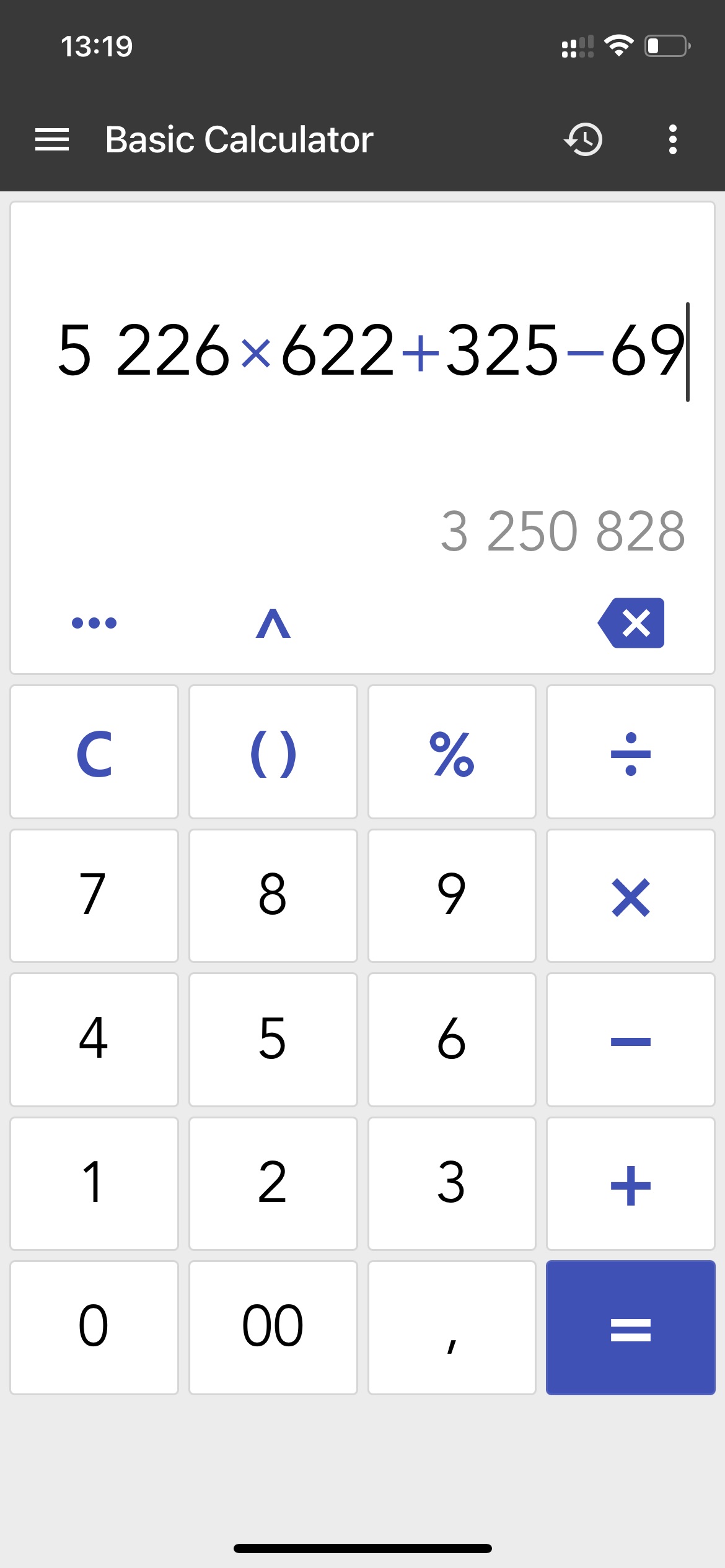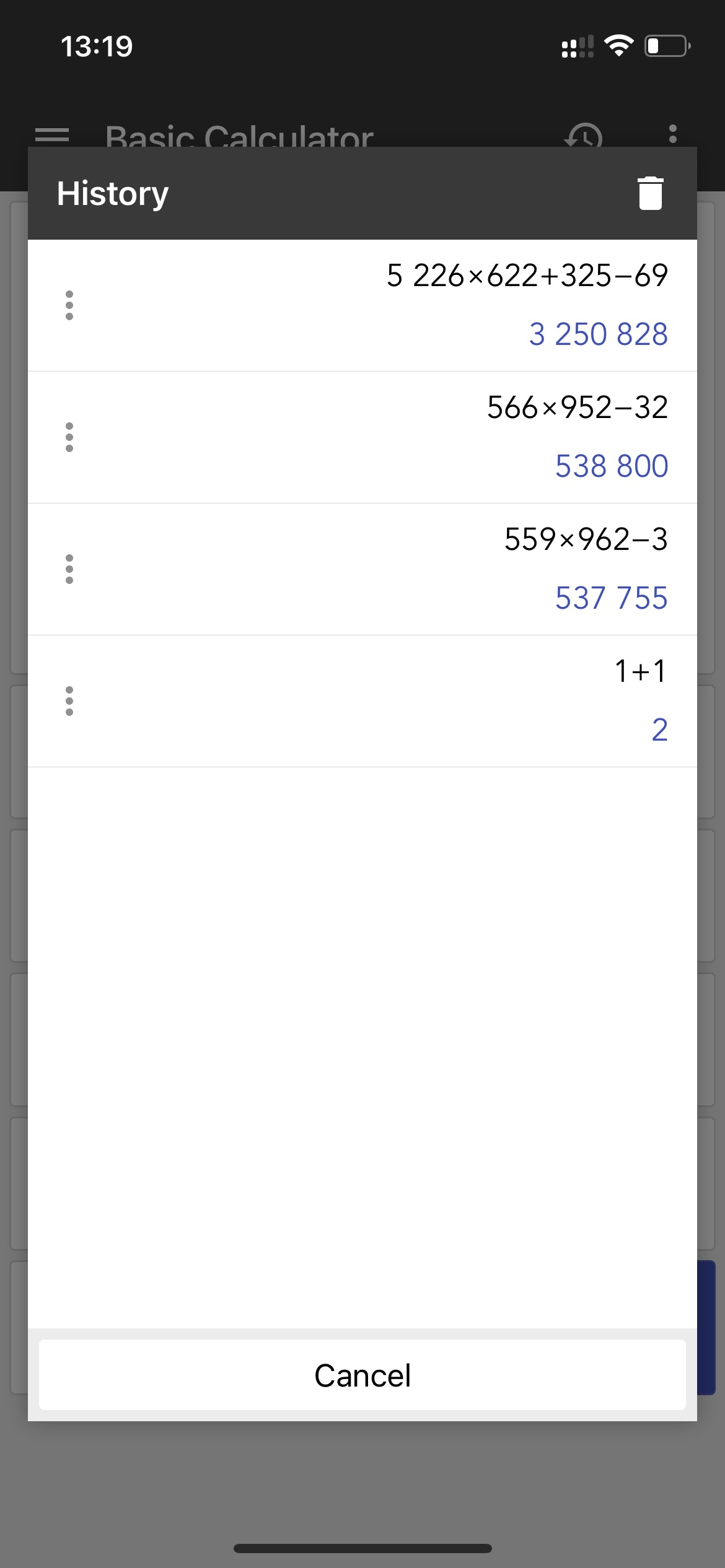 You can also use it to calculate your body mass index, the cost of fuel, and tips. Remember that tips do not need to be entered on your tax return. Make your daily calculations easier and more accurate with this modern mobile calculator.


RealCalc Scientific Calculator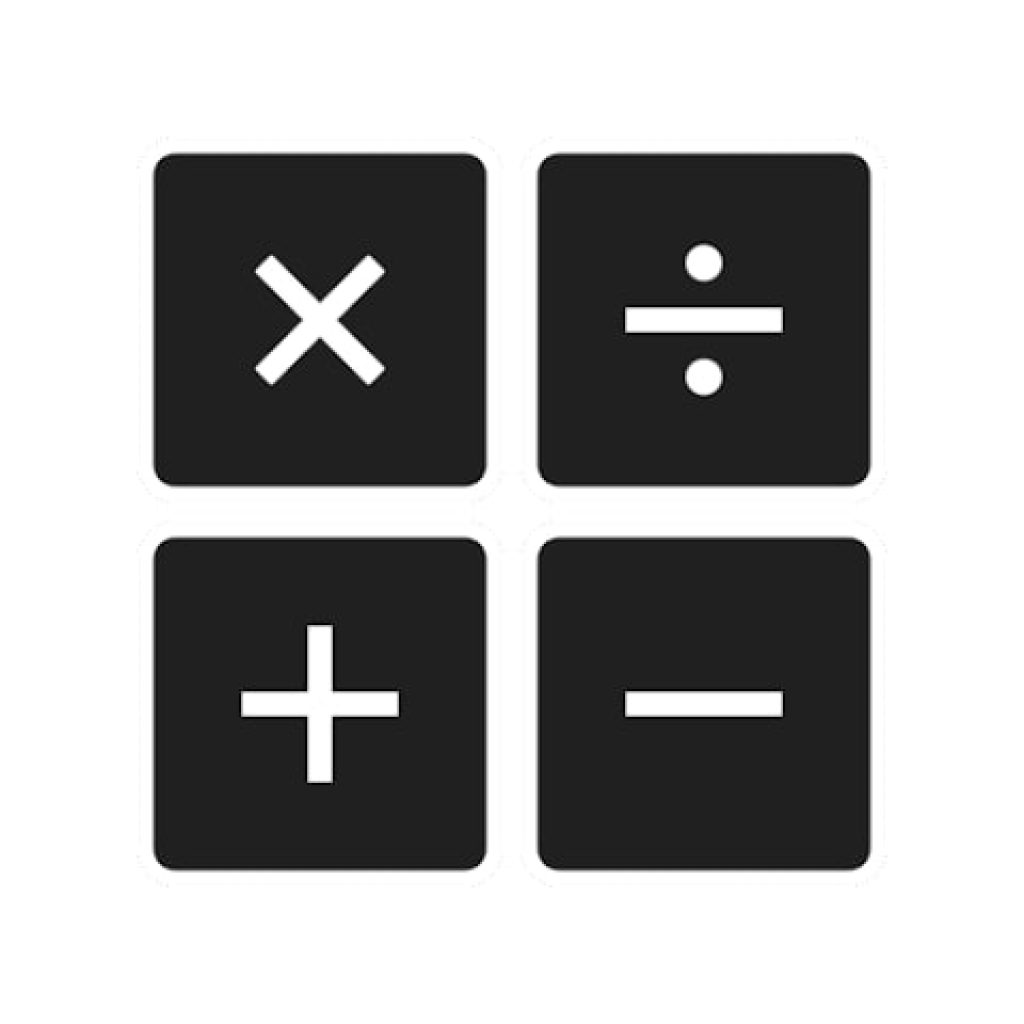 RealCalc Scientific Calculator is always at your fingertips. Now your phone becomes a powerful counting machine with no equal. It completely repeats the design of an ordinary calculator, but has many additional functions.
It has the usual options, specific scientific functions, and extra features. A unit converter is also at your service.
To ensure that new users are comfortable with the calculator, you can always use clear and detailed instructions. Choose the theme of your calculator.
The app supports the 3 most popular calculating systems. RPN mode can be activated. A huge number of functions in one app are available absolutely free. Work with fractions, and convert physical and mathematical values.
Calculate percentages, roots, and geometric functions. Use the table of physical constants if you wish. You can always refer to the Memory section and find past actions. They are easy to use for other calculations, and you can also use them to make complete statistical reports.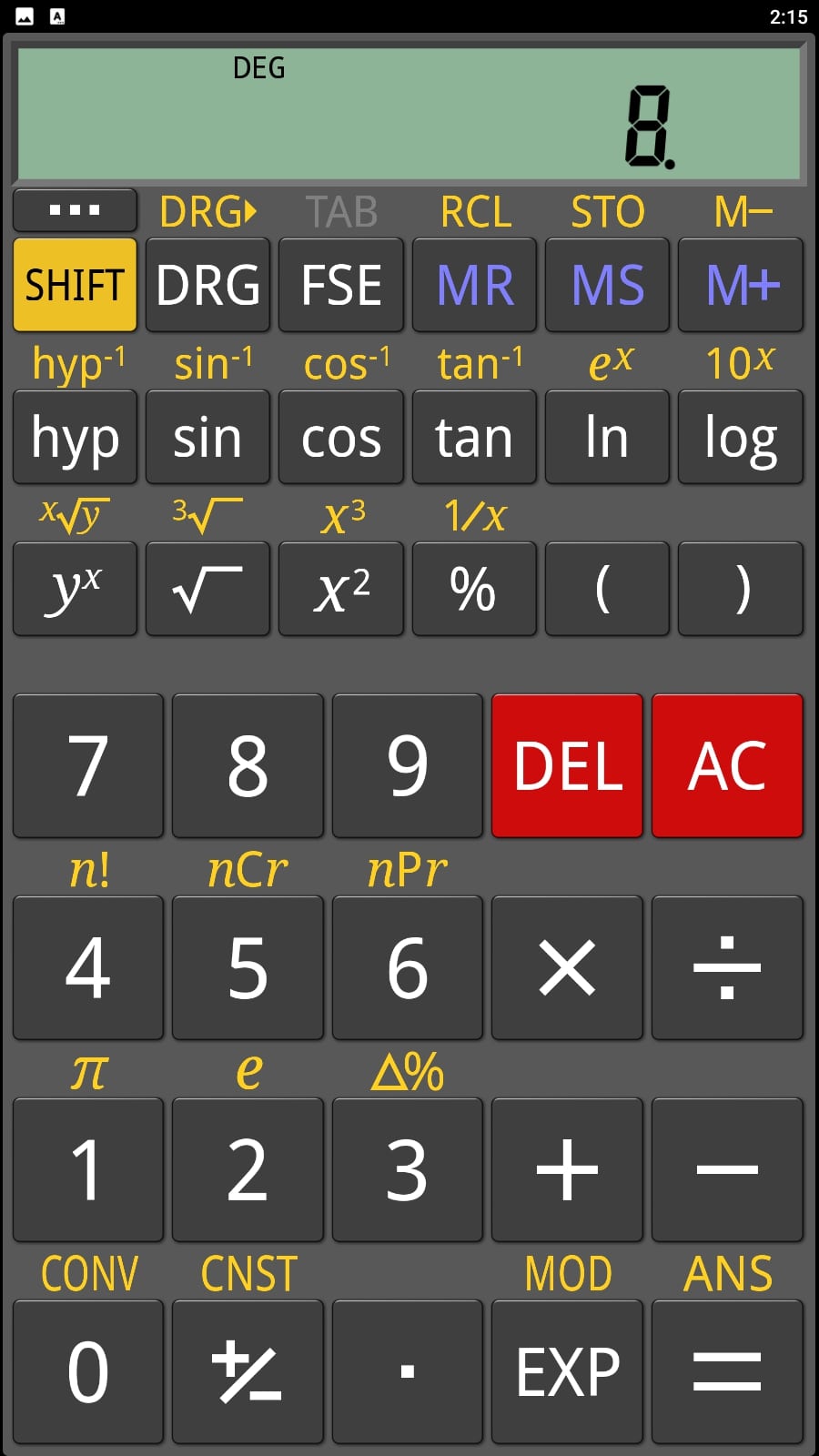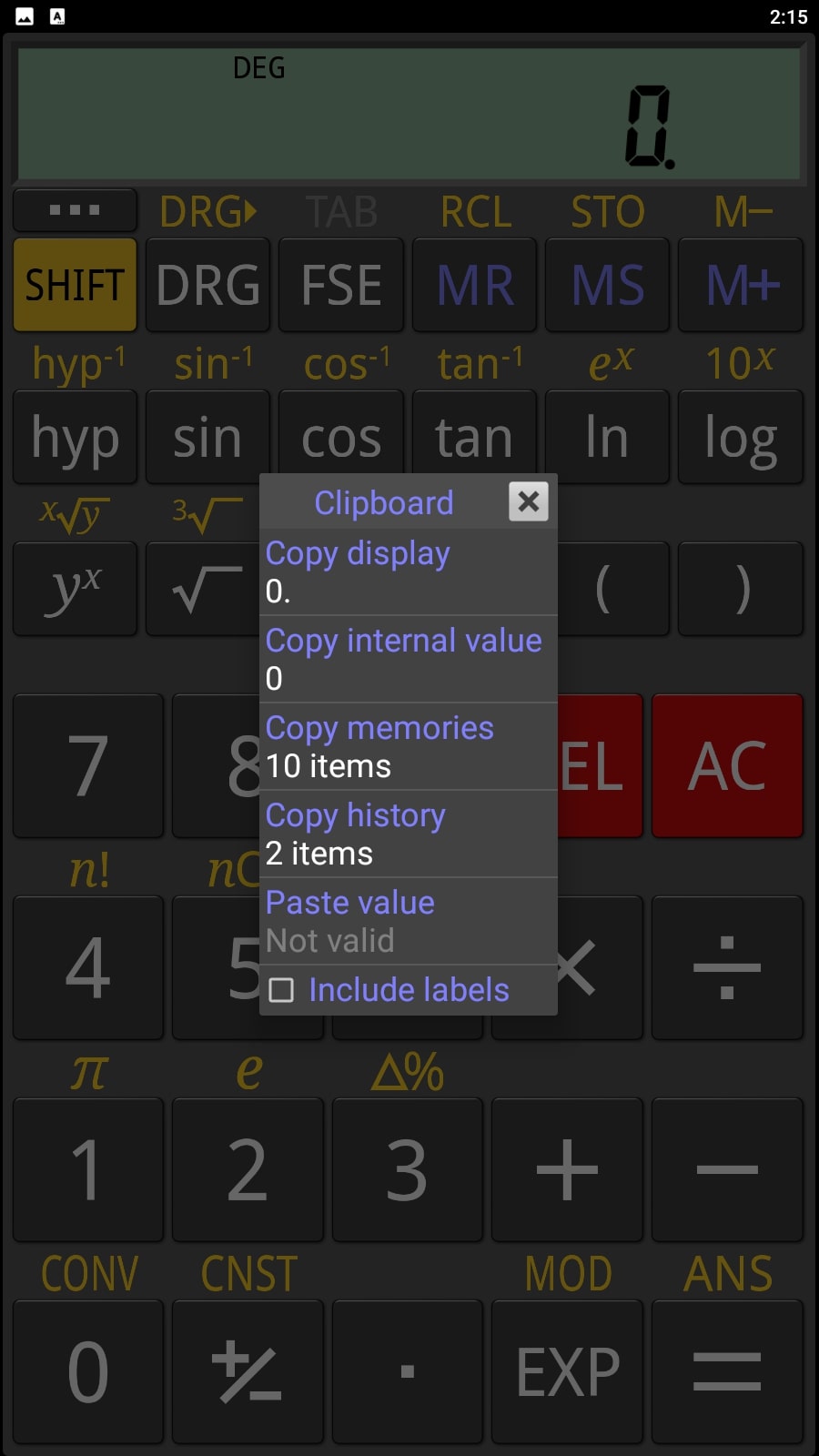 If you have any questions, contact the help section for assistance. Landscape mode and RPN support for maximum user comfort.

You may also like: 11 Free Factoring Calculators With Steps Apps & Websites
Calculator with History & GST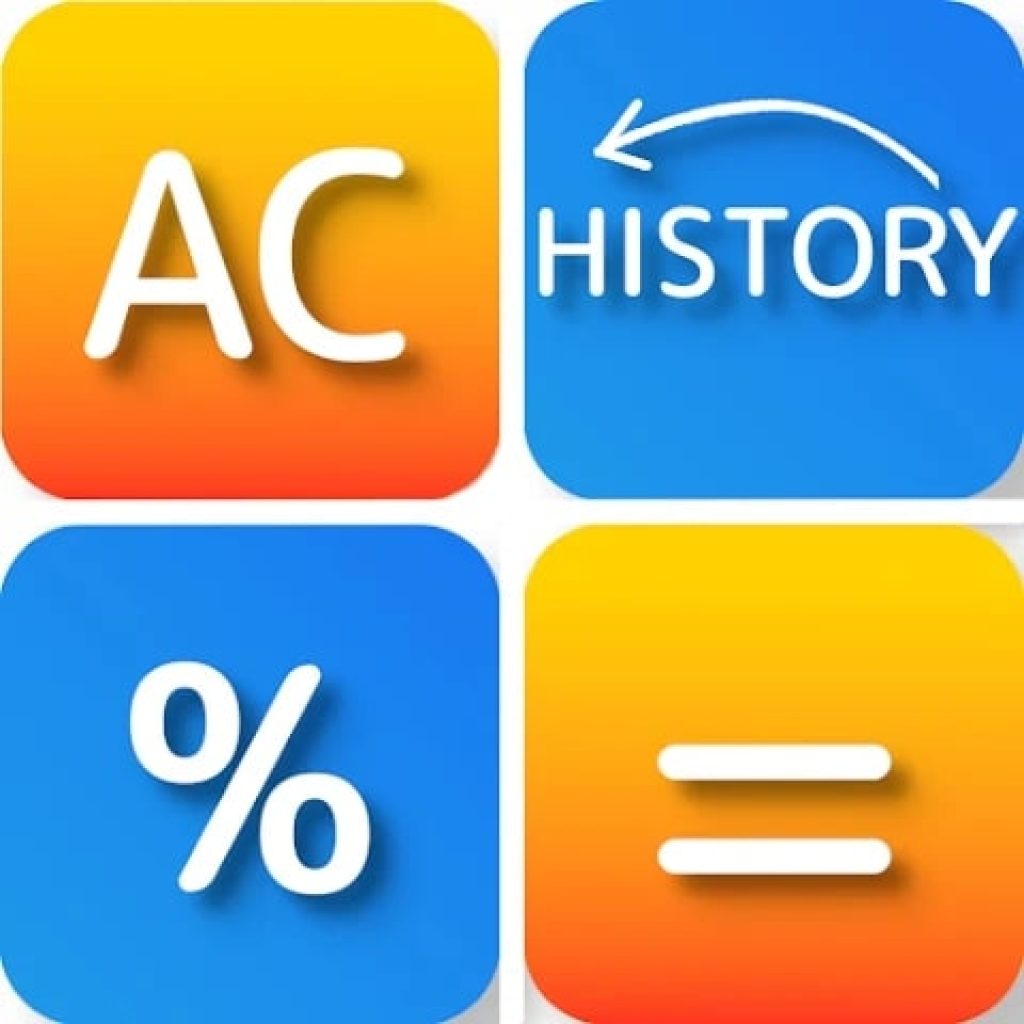 Want to calculate the amount of tax based on the tariff rate? Need to know how much you need to set aside for loan repayment each month? The Calculator with History & GST app can do it all.
This is a convenient and versatile app that will appeal to absolutely everyone. All past actions will be saved in the archive by the date of creation. It will be easy for you to find them so you don't have to repeat them.
The archive is available by pressing the "Hist" button. Any part of the calculations can be copied and pasted into the window for new ones. Work with finished calculations: they can be added and subtracted.
Change the background of the electronic calculator. You can do this on the first session or when you press the desired button. Besides, you can adjust the sound of the keys or remove them altogether. Use the cursor to set the number of digits after the decimal point.
Calculator with History & GST is characterized by high accuracy of calculations and small memory size. You can use it in everyday life, in school, and at work.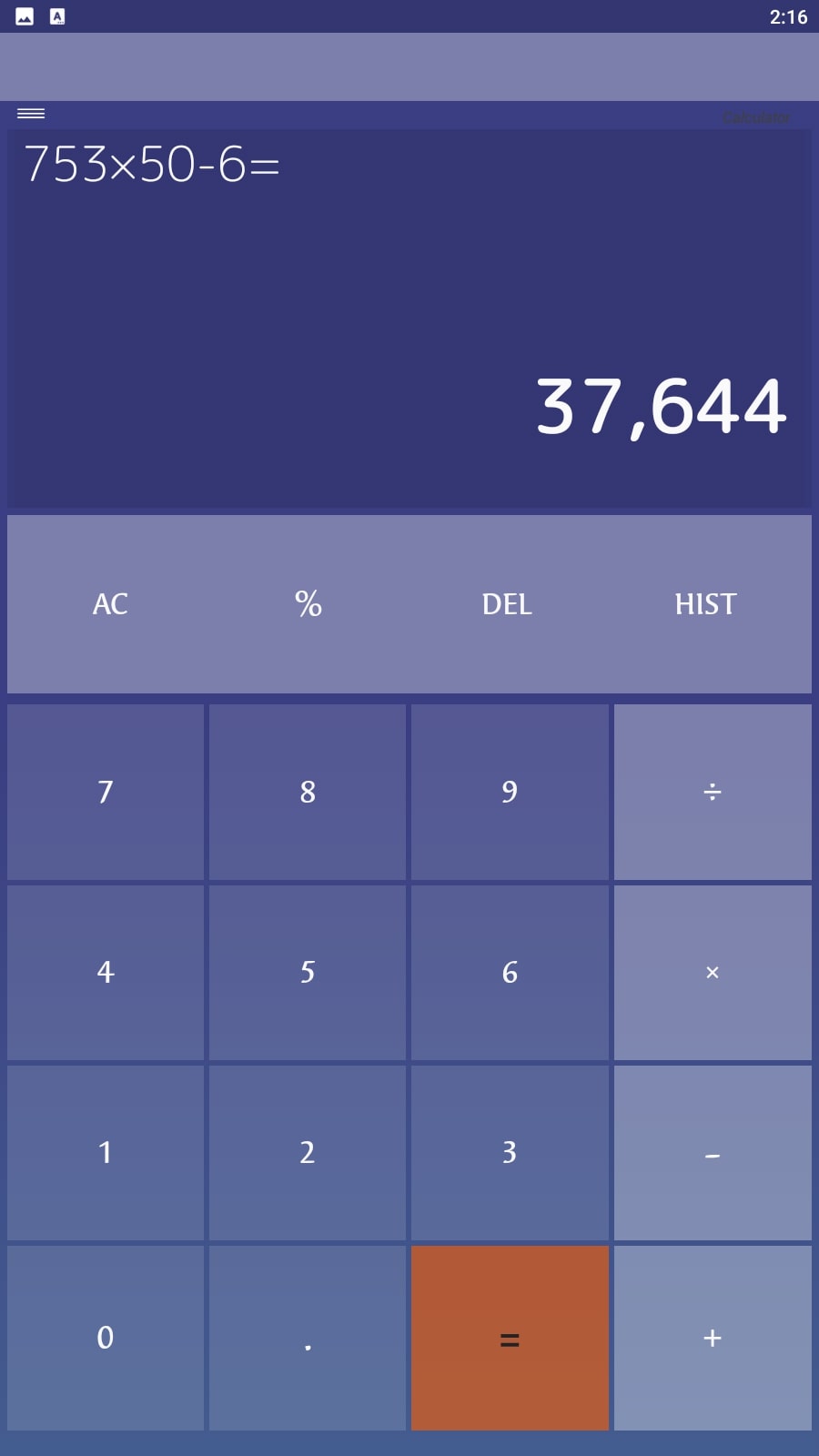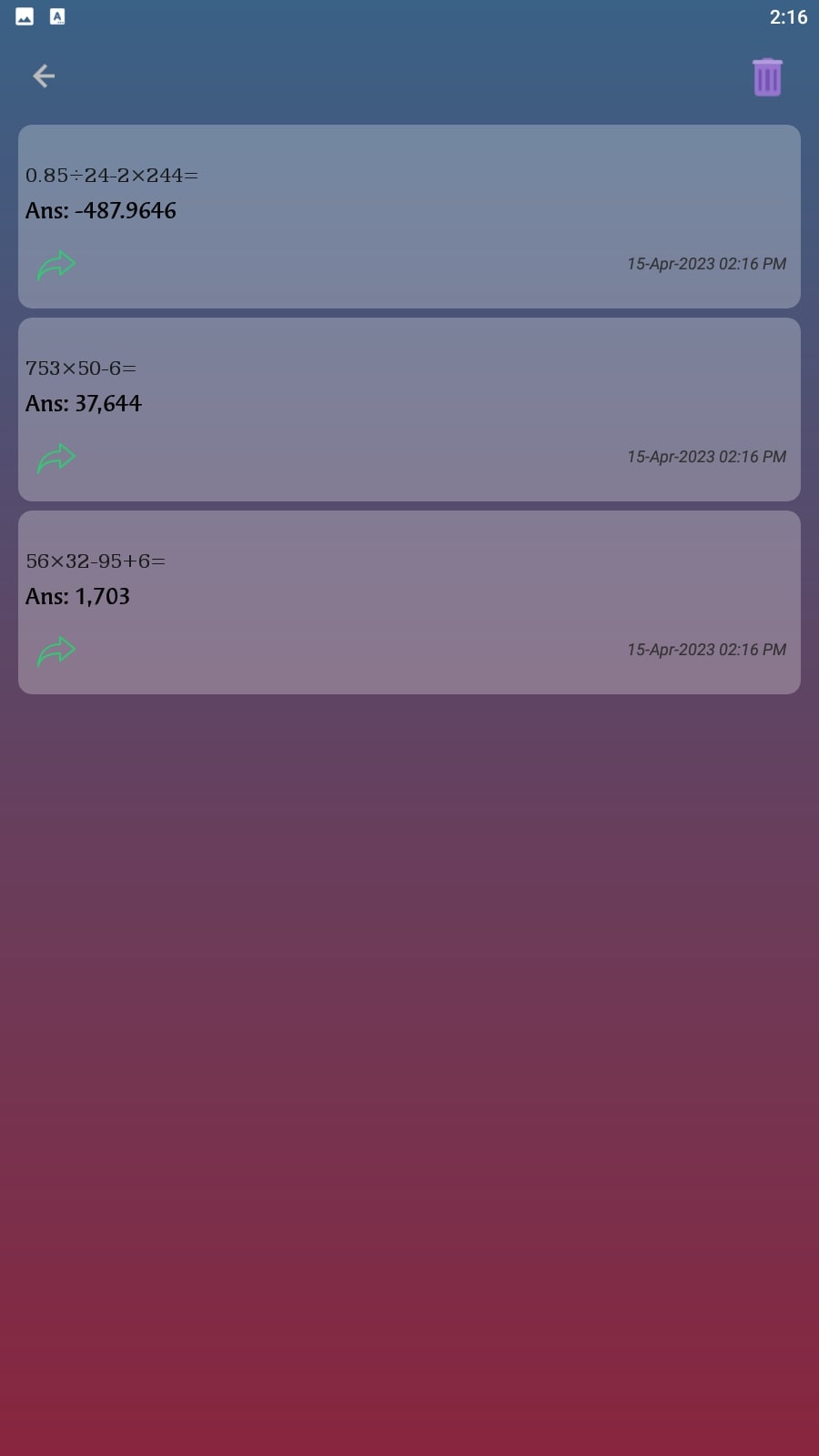 Open the calculator on any electronic device with Android 4.4. It is ideal for any calculations: utility payments, calculation of discounts and interest, and mathematical calculations.