6 Best Skin Tone Detection Apps for Android & iOS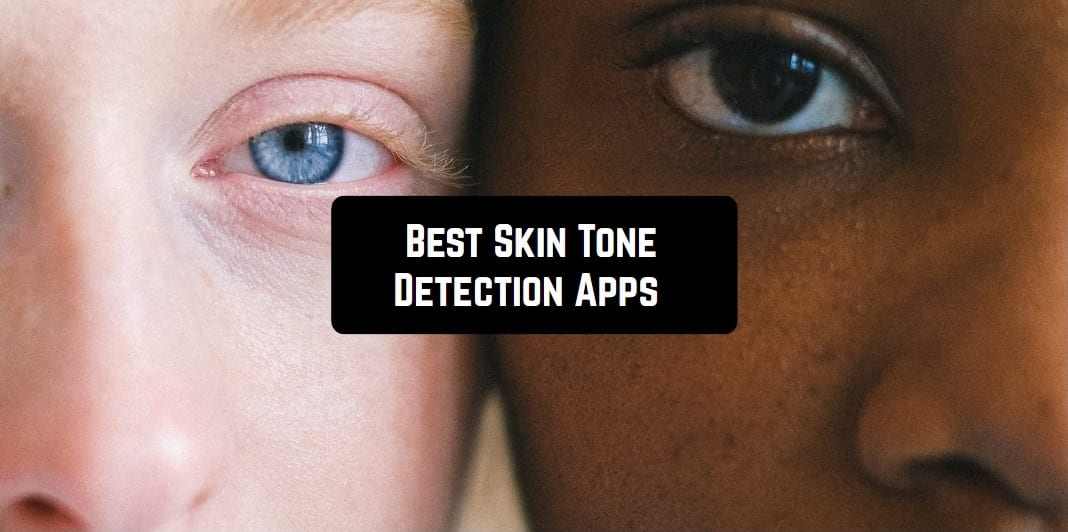 Wanna know the exact shade name of your skin tone? This article has you covered!
There are lots of skin tone detection apps for Android and iOS that will help determine your skin tone without much effort. These apps use your phone's cam to scan your skin and determine its tone so you won't need any extra tools for that. Plus, each of these apps comes with extra tools like skincare recommendations, your personal color palette, or the perfect foundation match.
In case you're into cosmetics and skincare, check out this article: 11 Best cosmetics & beauty apps for Android & iOS
Here's the list of the 6 best apps in that category you should try. Have a look!
My Best Colors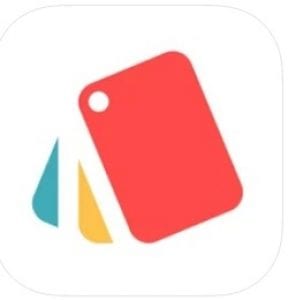 Let's start with an app called My Best Colors. This is an app that can determine your skin tone and figure out the appropriate color palette for you.
First of all, the app uses your phone's cam to scan your face and point out your skin tone. The whole process literally takes seconds so you won't have to wait long. The only trick there is to do the scanning with good natural lighting to avoid any possible mistakes.
Once the scanning is done, the app will point out your skin tone and give you a recommendation on the colors you should wear. Besides, the whole app is based on the twelve season color palette so you can be sure that it will pick the one that suits your skin tone the most. It also needs to be said that the app considers your hair color along with skin tone so the recommendations are not that random.
The color palette that suits you include several groups of colors — the best one, complementary one, a neutral one, and so on. Furthermore, you get to view the best shared of lipstick and eye shadow for your skin tone and appearance. The app can even pick the best options of fabrics that should look complimentary to you.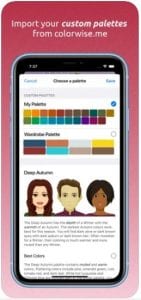 You may also like: 9 Best Skin Care Apps with Daily Advices (Android & iOS)
My Skin Tone Matrix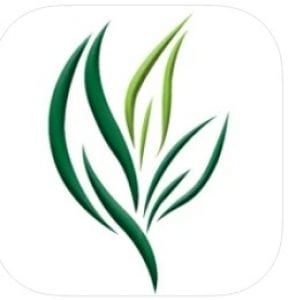 As its name suggests, My Skin Tone Matrix is an app that aims to detect your skin tone and give you all the possible details about it.
Frankly speaking, the main goal of this app is to help you find your matching foundation shade according to your skin tone. But you don't have to necessarily use this part (although it works pretty well). As for skin tone detection, the app runs on a wide color palette that covers all possible skin tones — from incredibly pale to the richest deep ones.
The skin tone detection happens through your device's cam you just need to point it on your face. It needs to be said, the app uses advanced light-sensing detectors so no matter how good your lighting is the app will detect your skin tone correctly. However, it's better if you won't use the app in complete darkness — the results will hardly be accurate.
Once all the detection and scanning are done and the app pointed out your skin tone, it gives you the names of foundations that should match you perfectly. You also get to view the detailed description of your skin color that covers the warmth of it and so on. Nevertheless, all the foundations will be from EVE Custom Cosmetics cause they are the developers of the app. But once again — you don't have to buy anything.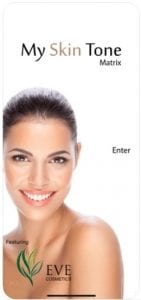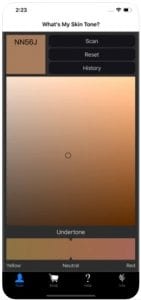 Nix Pro Color Sensor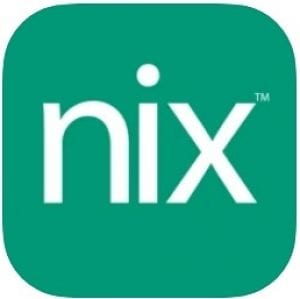 Nix Pro Color Sensor is another app that provides you with accurate shade scanning via calibrating.
Yeah, the description and the interface of this app might confuse you at first, but don't hurry to judge it! Here's how the app works — it uses your cam to scan colors. But you don't need to point your cam on an object like you're taking a photo — you just need to touch any surface needed. Therewith, you can scan the color of whatever item you want and not just your skin.
Plus, the app uses the flashlight of your phone to block all the ambient light and capture the accurate color shade. This scanning method eliminates all the possible mistakes that may have been caused by shadows or strange lighting. The app runs on a wide color palette so you can be sure it can identify skin tones perfectly.
You can also save all the shades you've ever scanned and share them via email and stuff. Furthermore, you can compare the scanned shades with the ones you already have in your library. And there's even an option to view the closest colors to the one that was scanned.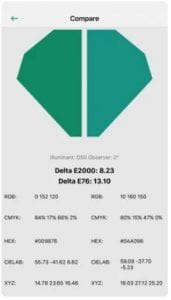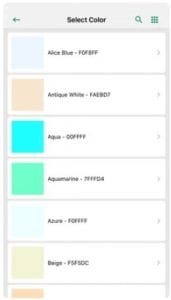 Check also: 11 Free Apps to Change Hair Color on Android & iOS
Mary Kay® Skin Analyzer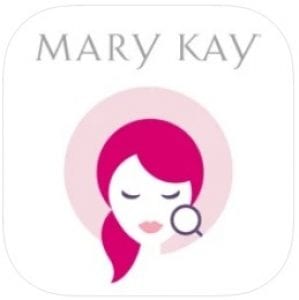 Mary Kay Skin Analyzer is an app that will give you detailed reports on the condition of your skin.
Like all of its sister apps, this one uses your phone's cam to scan your face and analyze it further. Therewith, the only thing required of you is to use a scanning tool with good natural light to avoid any kind of inaccuracies. Along with the scanning, the app will compare your skin to 80,000 other profiles from its base.
Once the scanning is done, the app will tell you your exact skin tone and some other along with it. To be more precise, the app uses smart virtual tech to basically go beyond your skin surface and determine its condition. Thus, the app will mark all the aging signs, uneven skin tone, skin texture, and stuff.
You will be given detailed reports that cover everything you might need to know about your skin — from its tone and warmth to any possible imperfections. Beyond that, the app will give you recommendations on how to take care of your skin properly. Although you will be offered Mary Kay products as possible skincare you won't be forced to buy anything and can just take the recs into consideration.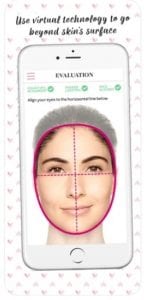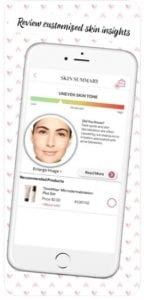 Medgic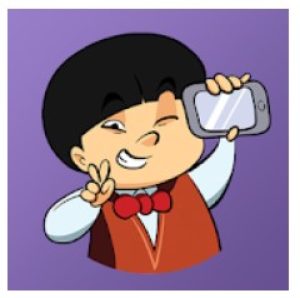 This app was developed more for detecting the skin problems, but you can use it to detect your skin tone as well. After all, the skin tone has a lot to do with our health and state on the skin.
The app itself is lightweight and simple. When you launch the app you click on the camera icon and take a picture of a spot on your skin. Then, the AI will analyze its state and will provide you with the results. If there are any problems with it, the app wil compile a list right under the picture.
For example, if you have an acne, the app will notice that, or any smaller imperfections. Medgic is really good at detecting various kind of pimples and acne. After you have analyzed you skin, Medgic can give an advice about how to heal the pimple.
And though the interface of this app is quite plain, its AI works decently and you can actually detect all the problems of your skin.
Moreover, Medgic can recognize dry, oily, saggy, etc. skin and suggest you the solution for those problems. Many users use this app to detect the state of their moles. Overall, Medgic is made not exactly to detect your skin tone, but to evaluate the health of your skin in general.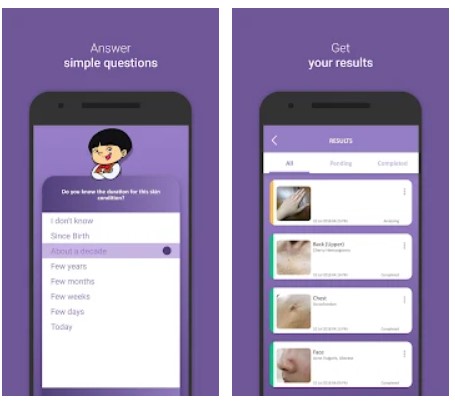 You may also check: 10 Free Selfie Filter Apps for Android & iOS
Microskin™ ColourMatch – Skin tone matching app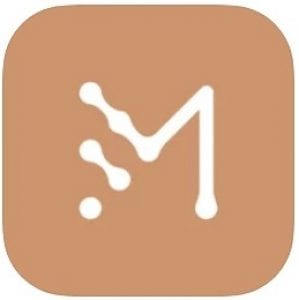 And lastly, MicroskinTM ColourMatch is an app that can determine your skin tone without much effort from you.
It needs to be said, there's an instruction page on the home screen of this app so you can view all the steps on how to use it properly. The main purpose of this app is actually to help you get a march of Microskin foundation but nobody force you to do that.
Moreover, there are lots of websites that can pick your foundation color according to the shade of another brand. So you can use this app as a base for your foundation shade search as well. Speaking of the scanning itself, the app uses your phone's cam to determine your skin color.
But the first step here is to balance the lighting by scanning a piece of white paper. This step empowers the app to come up with more accurate results. Therewith, it's not necessary to use the scanner on your face you can scan any part of your body. The only trick here is to make sure you're doing your scanning with good lighting to avoid any kinds of mistakes and mismatches.