Watching something on the big screen is always much more enjoyable. Imagine, you want to show photos and videos to all your friends at a party, but it's not convenient to come to everyone with your phone!
In this case, it will be much easier for you to put your content somewhere on the big screen – for example, on the TV! It is for such situations and there is technology Chromecast.
There are many applications that provide you with their services for a fee. But so often we have absolutely no desire to pay for services that we need only once in a while.
Maybe you think that a simple broadcast shouldn't cost you a cent at all.
We found 11 free apps with Chromecast for Android and iOS that will help you transfer the image from your smartphone to your TV or computer.
Web Video Cast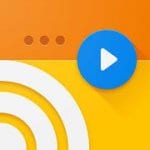 The very first thing that can come to mind to start watching on TV quickly is movies, shows, and TV series. Most often we find them on the Internet, in browser pages, and in search engines.
But it is hard to enter the browser on the TV itself, and the management of queries will be terribly inconvenient. In this situation, you will definitely need Web Video Cast.
This service allows you to broadcast your favorite websites on your TV – for example, various shows, news programs, and even movies. Your TV will have a live stream from the Internet using Chromecast technology (it is also possible to use Roku, Play Station 4 and many other technologies).
You simply launch your browser and find the video you're interested in, then connect to a streaming device. This could be a computer monitor, laptop, TV or even just some other digital device.
Music, videos or even photos will be displayed on the big screen as soon as they are connected. If you do want to buy an app, you won't run into ads anymore and can set up a queue of videos to be played.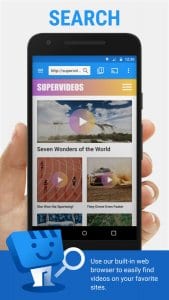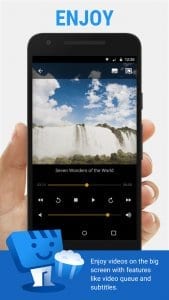 Server Cast | Videos to Chromecast/DLNA/Roku/+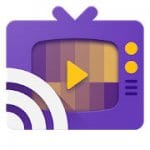 Server Cast works in the same way as the previous application. You just connect to a streaming device and select the content you want to transfer from your small screen to a larger one. Use Server Cast and you will no longer wonder how you can use the features of Chromecast technology.
Sources of content can be different – your tablet or smartphone – depending on your options and wishes. The most important thing is that both devices that work with Server Cast play video in the right and correct format.
This is due to the fact that the application does not support transcoding. At the same time, the video can even be recorded in HD quality and it will not be affected in any way by the signal transmission.
Server Cast works best with Chromecast, Smart TV and other technologies, though it is worth noting that it gets worse. For example, Roky is supported in a limited format and can frequently crash.
We recommend you to try this application because its interface is quite clear and you will understand it even if you come across such a broadcast for the first time.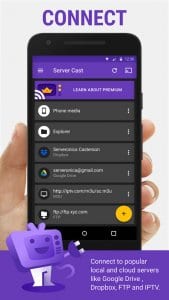 You may also like: 13 Free Live TV Apps for Android & iOS
GPlayer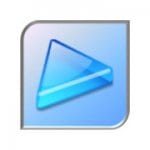 If you do not want to be interrupted by popups and other notifications, GPlayer is what you need. This application is a full-featured media player that supports Chromecast technology while creating its own design theme.
A great and easy user interface, the ability to easily watch videos even without experience in the application – all you have to do is try it!
Please note that GPlayer already has a built-in decoder. You can play any media format from WMV to HTML5. It is also interesting to note that you can use 2 windows at a time.
In one of them, you can play the video you want, and the second part is for you. So, for example, you will be able to use your phone without interruptions even during video transmission.
It is also possible to change the size of the video window. If your device supports Multi-Window technology, the number of active windows can reach 6! All 6 windows can, of course, play different videos simultaneously. In the free version, almost all GPlayer functions are available.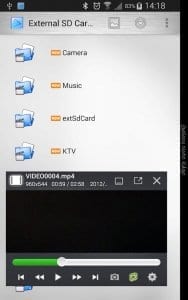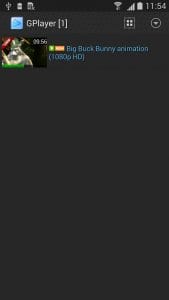 Spotify: Listen to new music, podcasts, and songs
We all know what Spotify is. Spotify is a great service that gives its users access to world hits, new music, podcasts and so on. You will not only be able to listen to your favorite classical tracks, but also to recognize new artists, create playlists and simply enjoy the tunes. And of course, you can play them anywhere you want!
Despite the fact that Spotify has a subscription, the service can be used by everyone on special rights. You just can't switch songs or skip them, and you'll be limited in your choice.
Most importantly, you will not only be able to listen to new songs but also podcasts and audio shows, which are not always available on other services.
Music is played in random selection mode. You can run both playlists and entire albums. With Chromecast, you can connect to the audio systems in your home or to your TV to make the sound louder.
This is important, especially if you are listening to podcasts in a large apartment or house. Discover unusual music combinations and never be left without music with Spotify.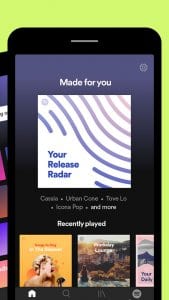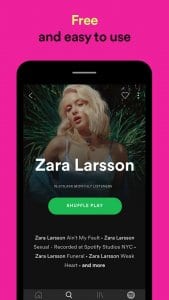 YouTube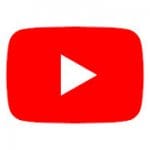 YouTube is a world-famous and popular video hosting that has become home to many people. Probably now people have no idea what their life would be like without this service.
YouTube has united a lot of people in its community, and now they are constantly providing new and interesting content to their viewers.
Here you will find not only entertaining videos but also real training lessons, music novelties, podcasts, and full-fledged shows.
Since Smart TV technology began to be introduced quite a long time ago, YouTube was one of the first services to master the transfer of content from one device to another.
Firstly, you can turn on the video by yourself just using your account. Secondly, the mobile application YouTube itself already has a function using Chromecast. All you have to do is turn on the video you're interested in and click the button at the top of the search box.
The rest for you will do the device! Your favorite bloggers, their shows and special headlines can now play even on the big screen with your smartphone. Considering that you can even play online radio on YouTube, even music can be with you all the time.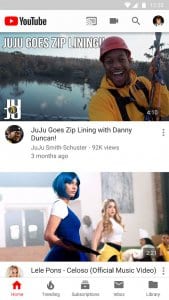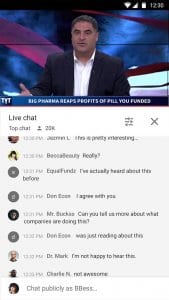 Google Play Video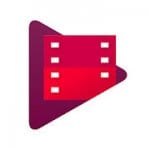 Google Play Video is one of those applications that is typically pre-installed on Android devices. Even so, it's up to you to choose whether you want to use it or not – but we assure you that the app is really useful.
Not only will you be able to watch movies on your smartphone, but you can also transfer them to a wider screen for company viewing.
With Chromecast Google Play Video can be streamed to your TV. This can even be done offline without a network connection – you just have to download them while you have access to the internet.
It is worth noting that although the application itself is free, the content is not all that free. For many movies you will have to pay – you buy a movie from the catalog to watch it once.
If a movie is not available, you can mark it and add it to your wish list so that you can be notified and start watching it later.
Have a warm family dinner or even a romantic evening with Google Play Video – download and play nice and interesting movies and watch them on the big screen.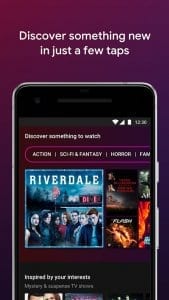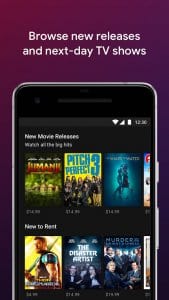 Video & TV Cast | Chromecast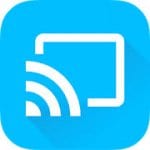 Tens of thousands of users already use the Video & TV Cast application to watch their favorite movies and TV shows on the big screen rather than watching them on their small smartphone.
In addition to being able to watch videos like many other apps, you can also take full advantage of the web browser. You can also play videos there by simply clicking on the tabs that interest you.
The main thing you need to remember is that with Video & TV Cast you won't get the full functionality of your phone on your screen. You just transfer the image from one device to another.
Also keep in mind that Video & TV Cast will transmit video only from free services, but not from Netflix, Amazon and other online cinemas. Before you start playing on your TV, it's worth checking if everything will work on your smartphone.
Now you will be able to watch live broadcasts of important events not just on the phone screen, but on a full-fledged large screen.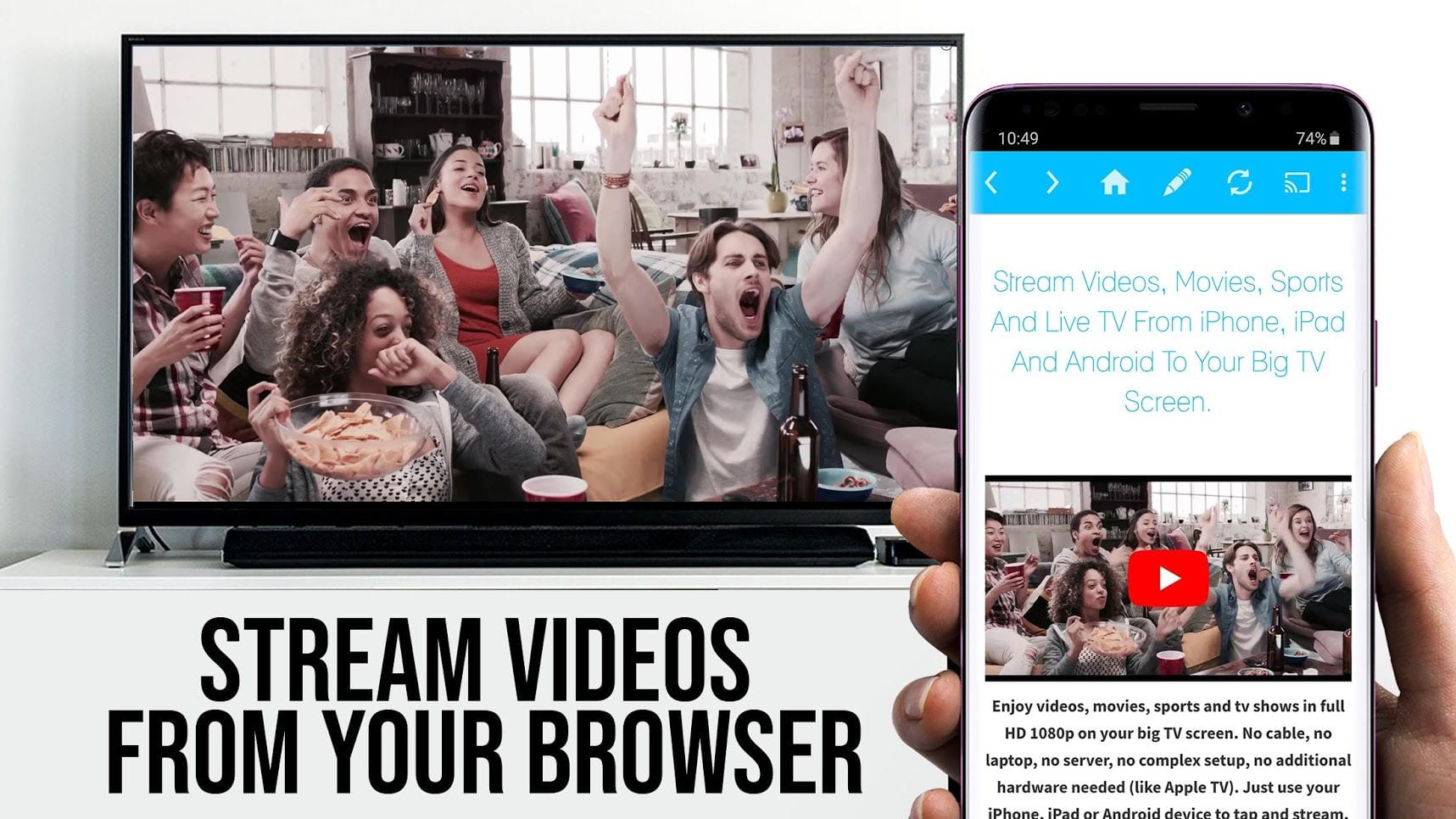 Doodlecast for Chromecast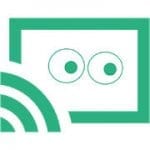 Not all applications are designed for one-on-one entertainment. With Doodlecast, you won't be able to watch your family's favorite show or play a cartoon with your kids.
The app is more designed for you to enjoy a little company entertainment or to gather friends for a new game. Here Chromecast is used to transfer the image from your smartphone to your TV.
Doodlecast is a full-fledged game, almost a crocodile, which is well known to people around the world. The process and rules are quite simple: you draw or describe a secret word on your smartphone.
Your goal is to make friends watching what you draw on the screen in the next room guess what you mean. The TV will act as a large projector for you – so all your friends can see what you're drawing on your screen.
The image is transmitted without delay and is immediately displayed on the TV screen. As a test, try drawing something on your smartphone – you'll see it all right in front of you!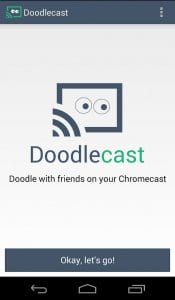 You may also like: 9 Best apps to connect your iPhone or iPad to TV and 11 Best apps to connect your Android device to TV
HBO GO: Stream with TV Package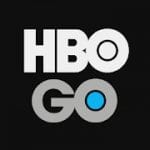 HBO is a huge company that has really taken over the minds of many users. Have you probably heard of such series as Chernobyl, Game of Thrones and others? Then you are already familiar with HBO in person!
Here you will launch a live broadcast of your favorite series or movie the moment you want to start watching something for relaxation. You just need your smartphone and TV now.
Every week on your HBO GO you will receive new movies and comedy series as well as company documentaries, talk shows with hot discussions and the latest news from the media world.
There is one important point: the HBO GO works only in the United States and is not available in other countries. If you are a resident of the United States, then you can definitely watch your favorite movies and TV series on your big favorite screen.
You can watch the shows on any screen and anywhere you like. Movies and shows with the highest ratings, no cables or complicated connections. Just use what you're used to – your smartphone and large monitor.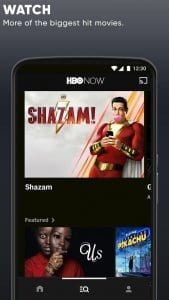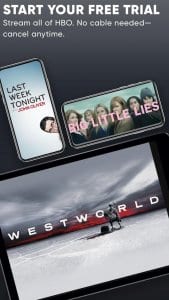 Netflix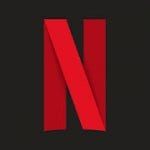 All your favorite programs, shows, and even series are released on Netflix. It's a huge portal with an incredible amount of content.
The content that is released here has many awards and high ratings. Not all people know that there's actually a feature-rich Netflix app that you can use anywhere in the world.
The app constantly updates content, adds a new series of current shows, and much more. Netflix can even recommend TV shows and broadcasts that you might like.
The service itself can be used by the whole family – the app allows you to create up to 5 profiles for different members of your family. If you have kids, you can set up a safe viewing experience – your kids won't see anything obscene for sure.
All browsing data and the time you stopped is saved. This is convenient when you transfer from your smartphone to the TV – you will not lose a minute of your favorite show, watching them again and again.
Netflix is a great service that you will like for its convenience of use and a huge directory of content.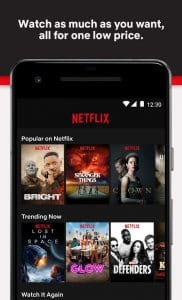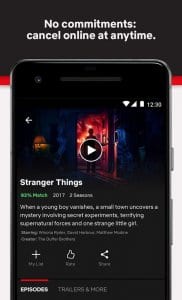 Red Bull TV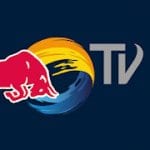 If you are thinking about energy now, we are in a hurry to assure you that the app is not about drinks. If you are a fan of sports competitions, you have repeatedly noticed the Red Bull logo on the athletes' outfit.
As you could understand, this company is engaged in many broadcasts and competitions around the world. And Red Bull TV is a way to demonstrate everything that happens in reality.
Red Bull TV allows users to watch the best sports broadcasts, shows, analysts and much more. Athletes from around the world will perform incredible stunts and set records right on your smartphone – and now on your TV.
Right in the app, use Chromecast to connect to your TV monitor and keep watching where you left off, just on the big screen. Broadcast channels are not just sports, by the way: you can find music, video clips, cybersports and even feature films.
At Red Bull TV, you'll follow events from all over the world, both on your smartphone and on the big screens.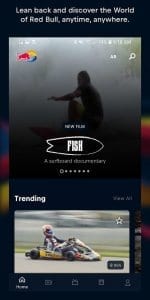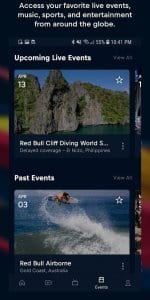 Streaming applications are becoming more and more popular, and people are starting to control all their devices with their smartphones. You can also do that with Chromecast apps.
Your small device can display all possible pictures, videos and even help you watch movies using your phone only.
A particularly nice bonus is that all these apps are available for download and will not require you to pay a broadcast fee. Your smartphone will be a broadcast control center, and you can manage everything yourself.