Measuring tools can come in handy in any situation, even when you don't expect them. Professional tools can be quite expensive, which leads to various problems. They also require a knack and skill that a mere amateur is unlikely to possess.
These best goniometer apps for Android & iOS will help you find a solution to all these issues and get accurate measurements.
Try more measuring tools with these best tape measure apps.
Angle Meter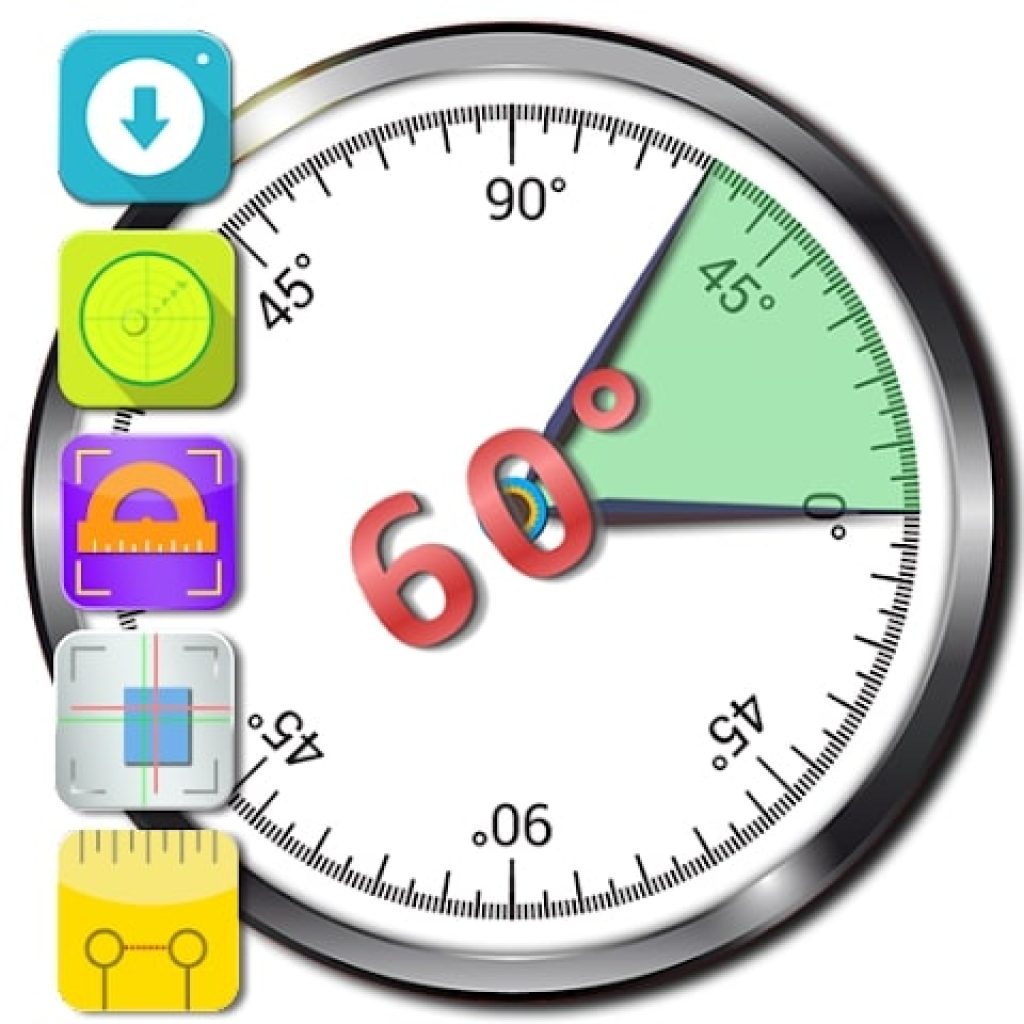 With this app, you will be able to measure the angle in seconds. Thanks to sensors and arc touch the data will be as correct and accurate as possible.
You can choose the most convenient table to measure: from 180 to 360 degrees. Measure angles in four directions: left, right, forward, or backward.
You can save your measurements so you can view and study them later. To accurately measure any angle you want, all you have to do is go to the app and turn your gadget in the right direction.
For convenience, you can also use extra modes, which are presented by the service. They can be changed at the touch of a button.
The clear and user-friendly interface will allow you to quickly understand the principle of operation and features of the app.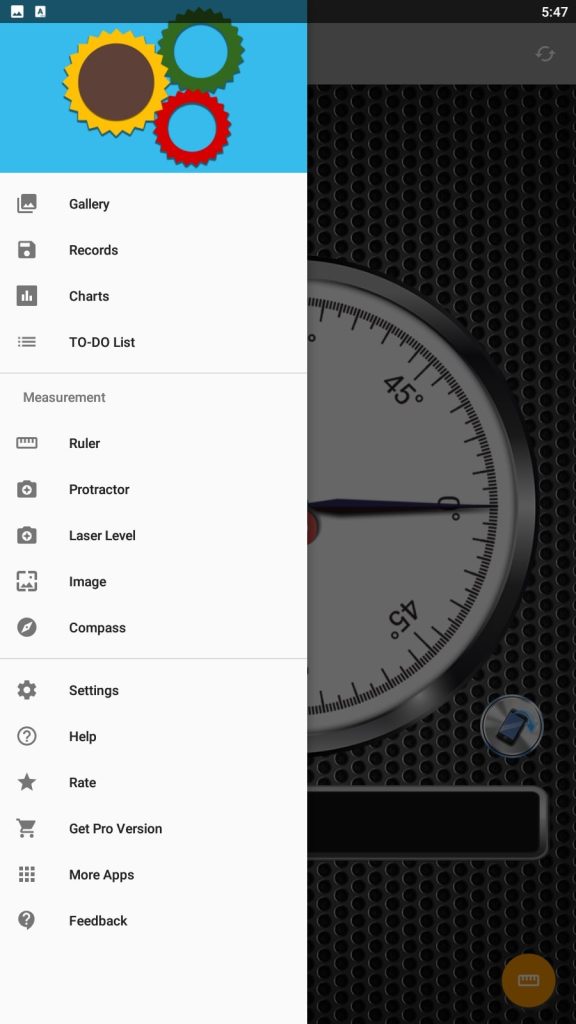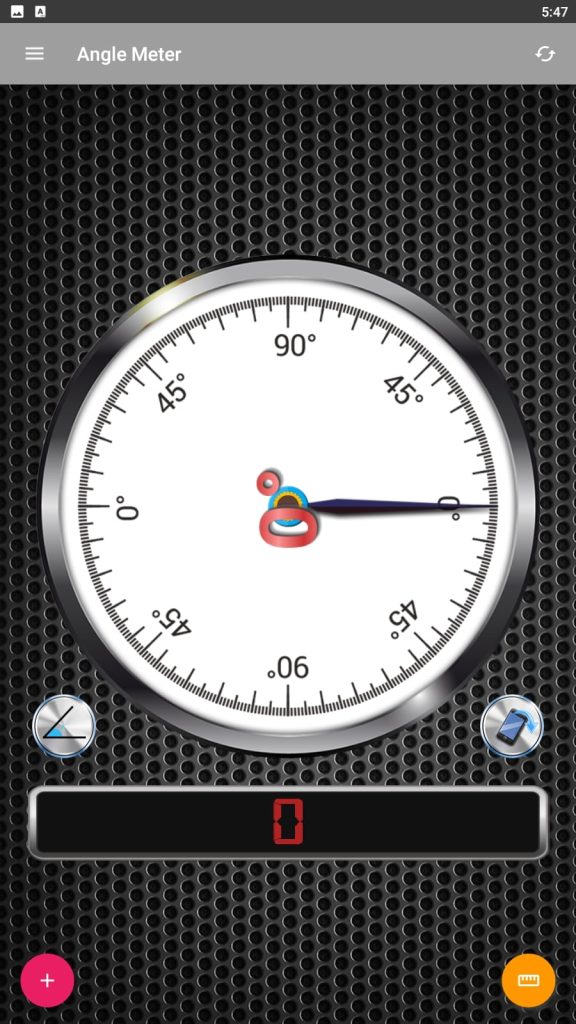 To improve the service, you can contact the developers through online messages. You will also have access to the settings, where you can find all the necessary information and instructions.

You may also like: 9 Best Height Meter Apps for Android & iOS
Protractor + Bubble Level °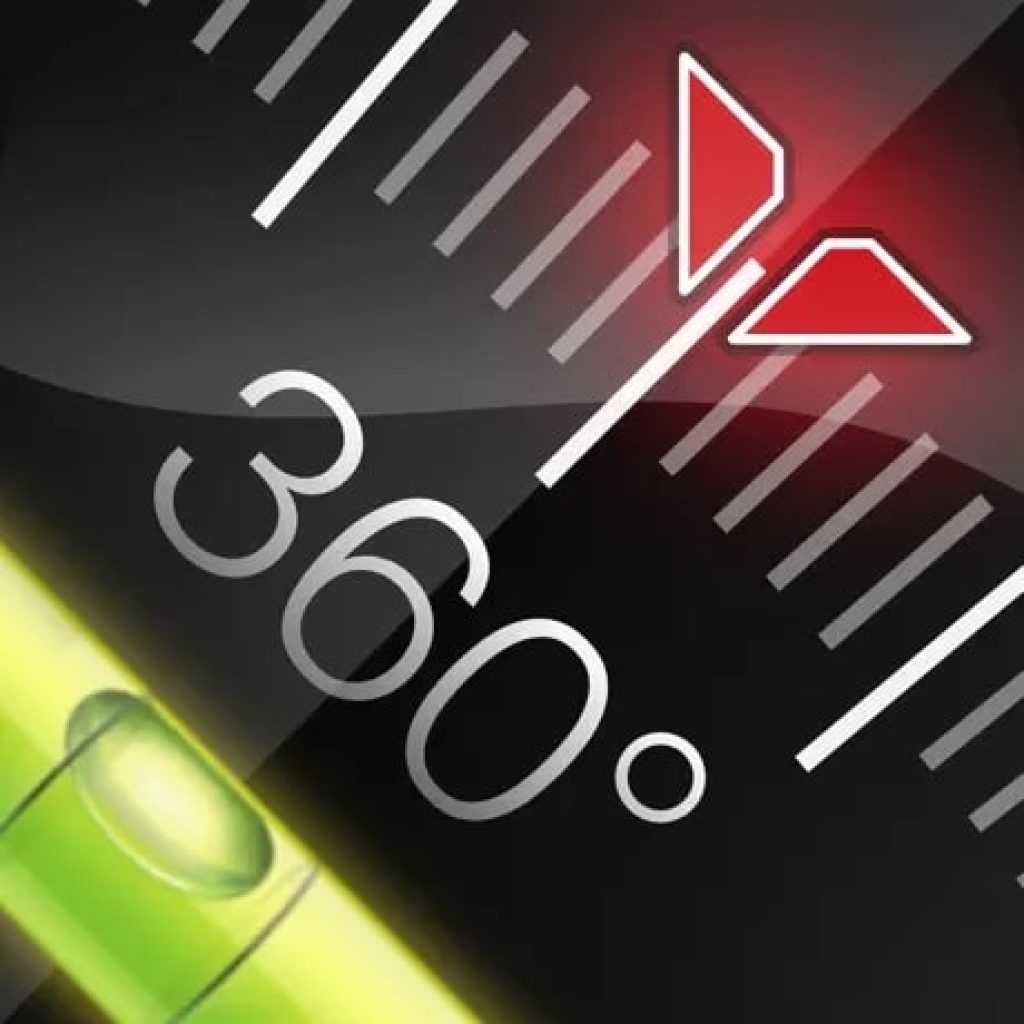 In this free app, you can take advantage of several features at once. These include measuring angles and activating the flashlight. You can also measure objects with a ruler or navigate using the built-in compass.
This service guarantees the most accurate and verified data for your research. The clinometer also includes a protractor, which allows you to make full use of the app's multifunctional service.
You can conduct your examinations and measurements even in complete darkness, as there is a flashlight. A protractor or spirit level will provide accurate data down to 1 degree.
You will also be able to see the difference between the real angle and the angle you need. All of your data can be saved in the app so that you can access it at any time after the measurements are completed.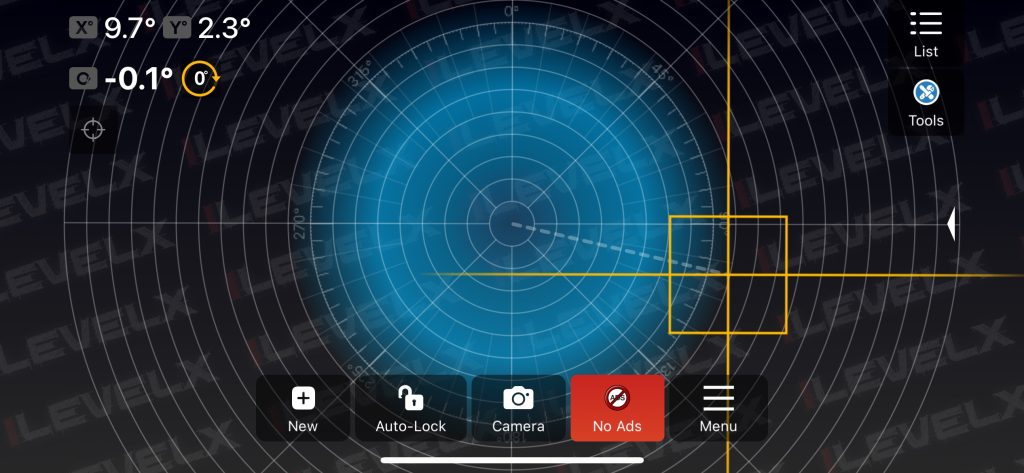 The free service is available to download to any gadget or device. A clear and simple interface and functionality will allow you to quickly understand the work and the principle of measuring angles in the app.


Goniometer Plus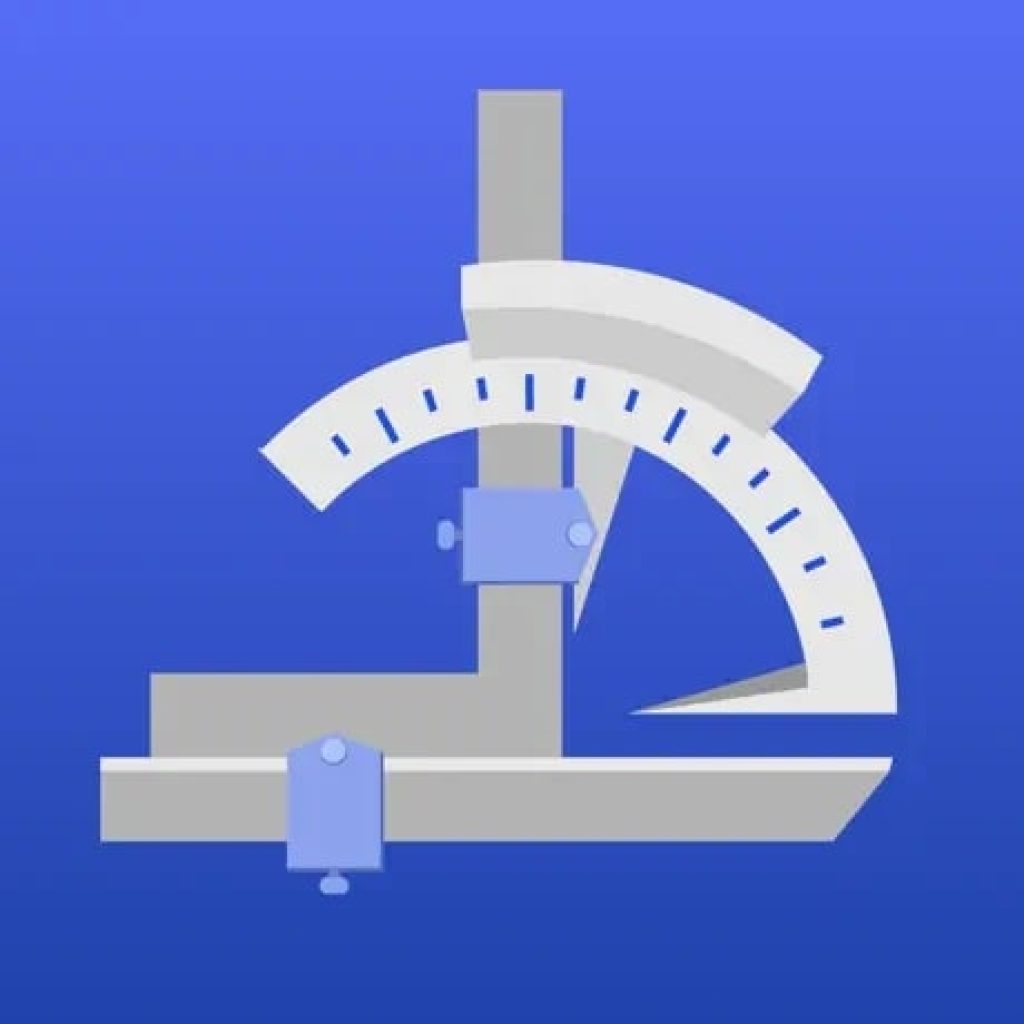 With this free program, you can easily measure any angle you need.
Your device with the program installed needs to be rotated in the right direction to establish the most accurate degree measure. A gyroscope is used as a tool to provide the data.
To establish the correct degree measure between two planes, you need to alternately position your device in the appropriate locations and record the displayed data.
The measurement error is minimal, so you get the most accurate and reliable measurements possible.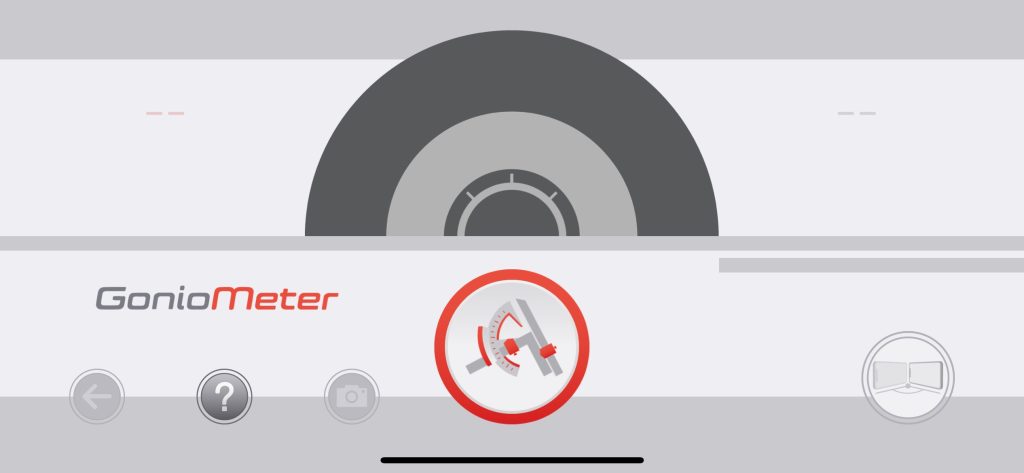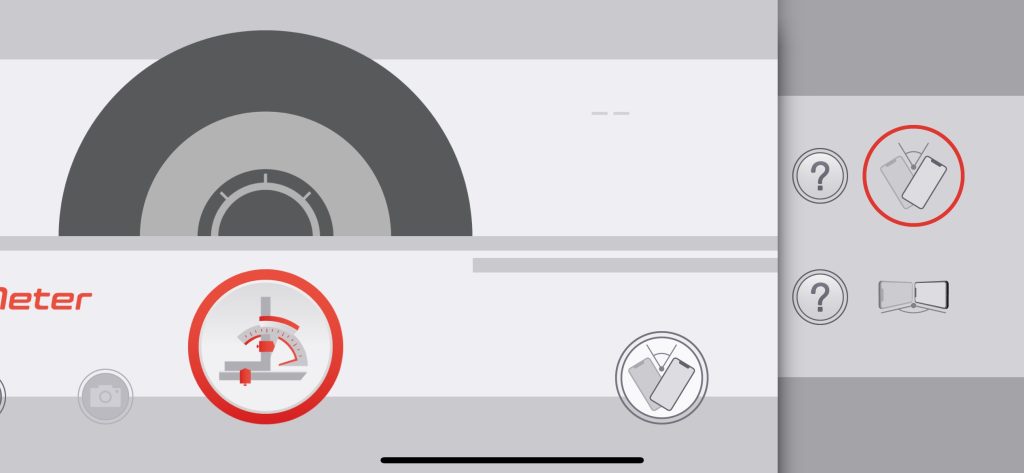 You will be able to record your measurements with a quick screenshot. It will be saved on your device and you can return to it at any time.

Angle Meter 360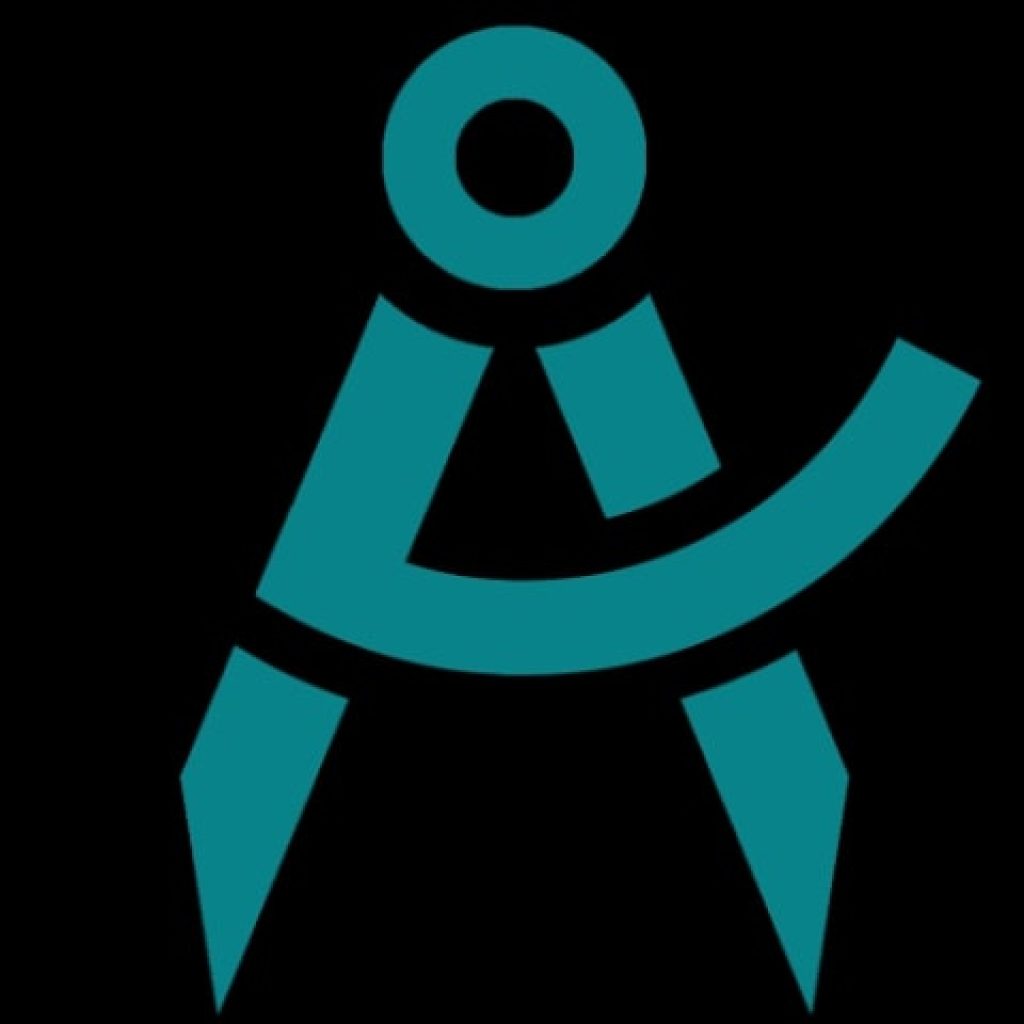 Not everyone has a protractor or ruler handy, so this program can help in measuring the degree measure of the angle.
Every beginner can easily understand how the program works thanks to its accessible functionality. Here you can easily measure several degree measures at once and record the data obtained.
Each indicator you can define by their set shade, to distinguish the obtained data and compare them.
You can use your camera or the saved photos on your device to find out your desired measure. This will not affect the quality of the displayed results in any way.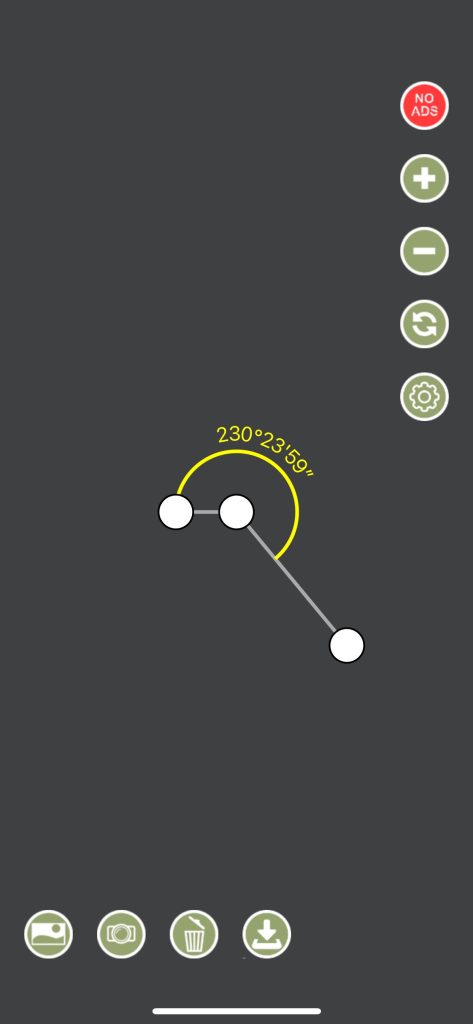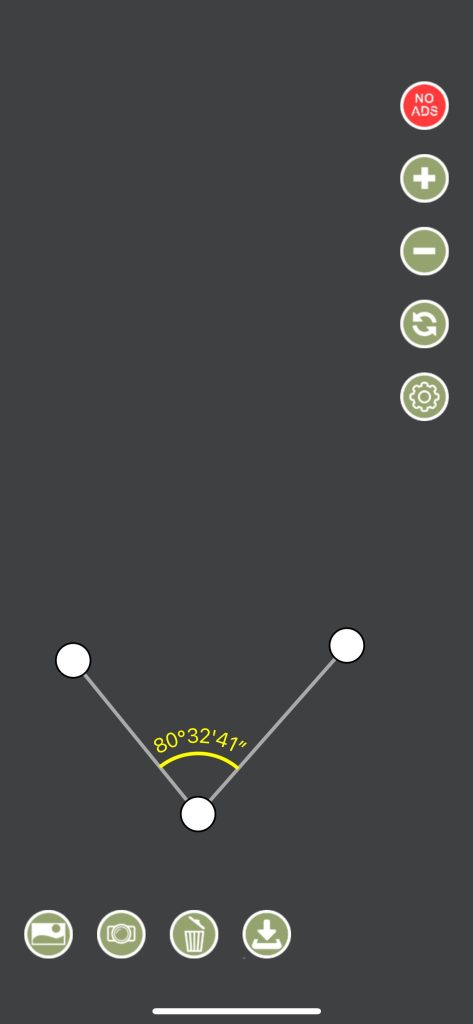 You will get your results in just a few seconds. A minimal error ensures reliable and accurate measurement data.


You may also like: 15 Best Measure Distance Apps for Android & iOS
Angulus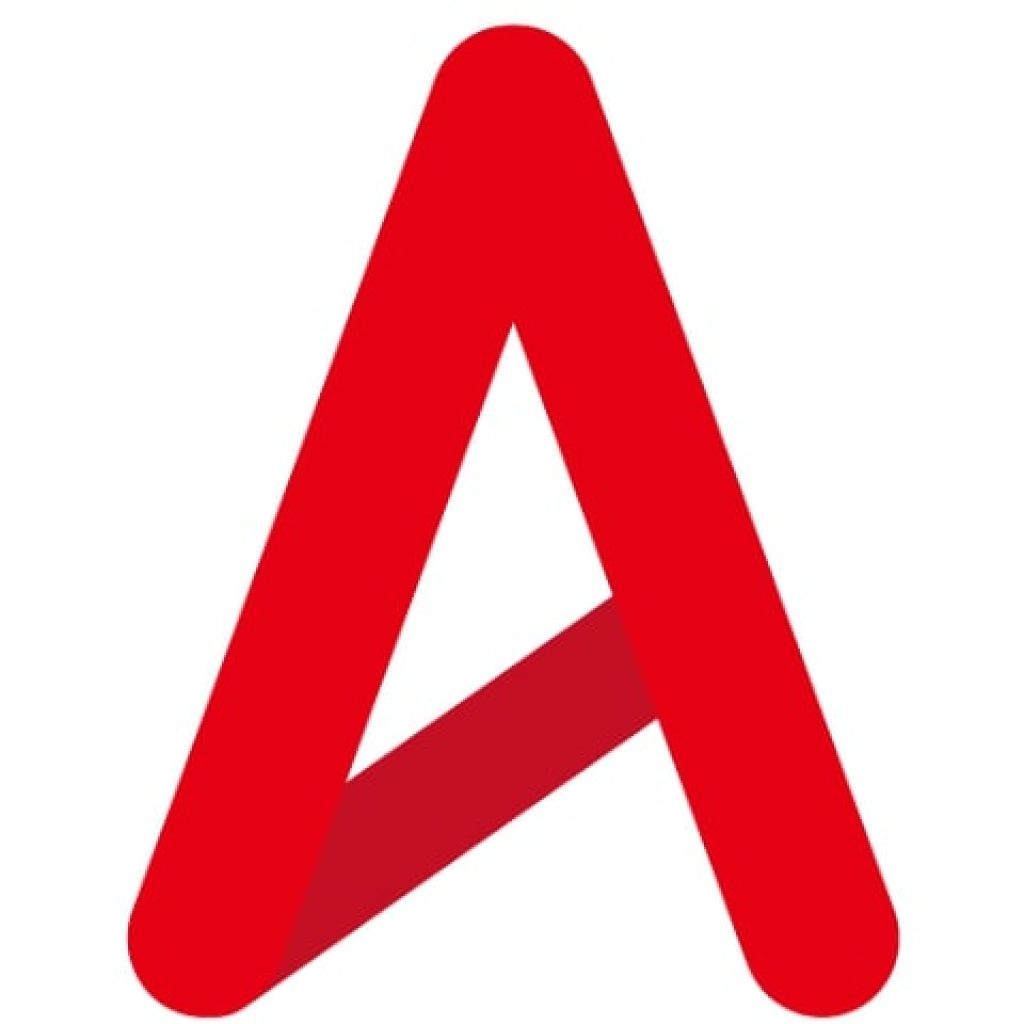 If you urgently need to measure your tilt but don't have the necessary tools at home, then this app will come to your rescue.
It provides reliable data on angle and tilt measurements. And you can do it not only on real surfaces but also on saved photographs and videos.
The app is clear and accessible, so even a beginner will quickly understand the functionality of the program.
In order not to lose the data obtained during the measurements, you can save them on your device and view them if necessary.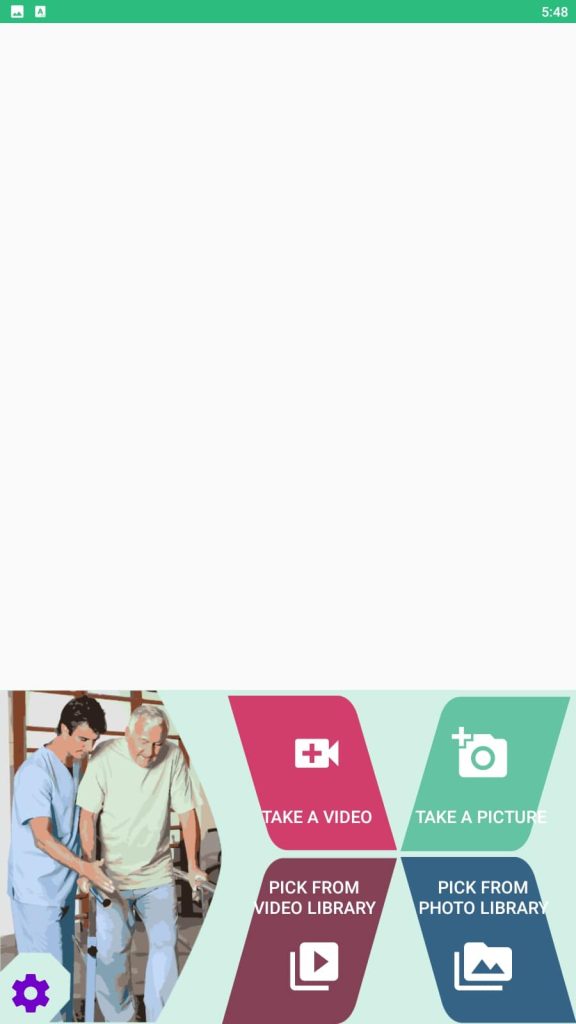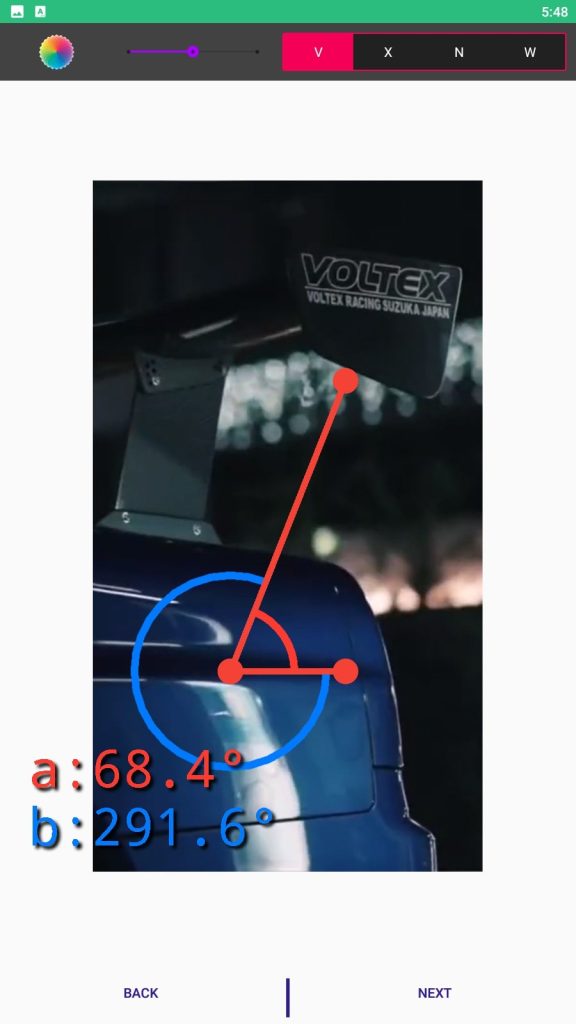 On the saved fragments you can add some notes to make it easier to find them in the future among the other studies.

Angle Meter PRO Plus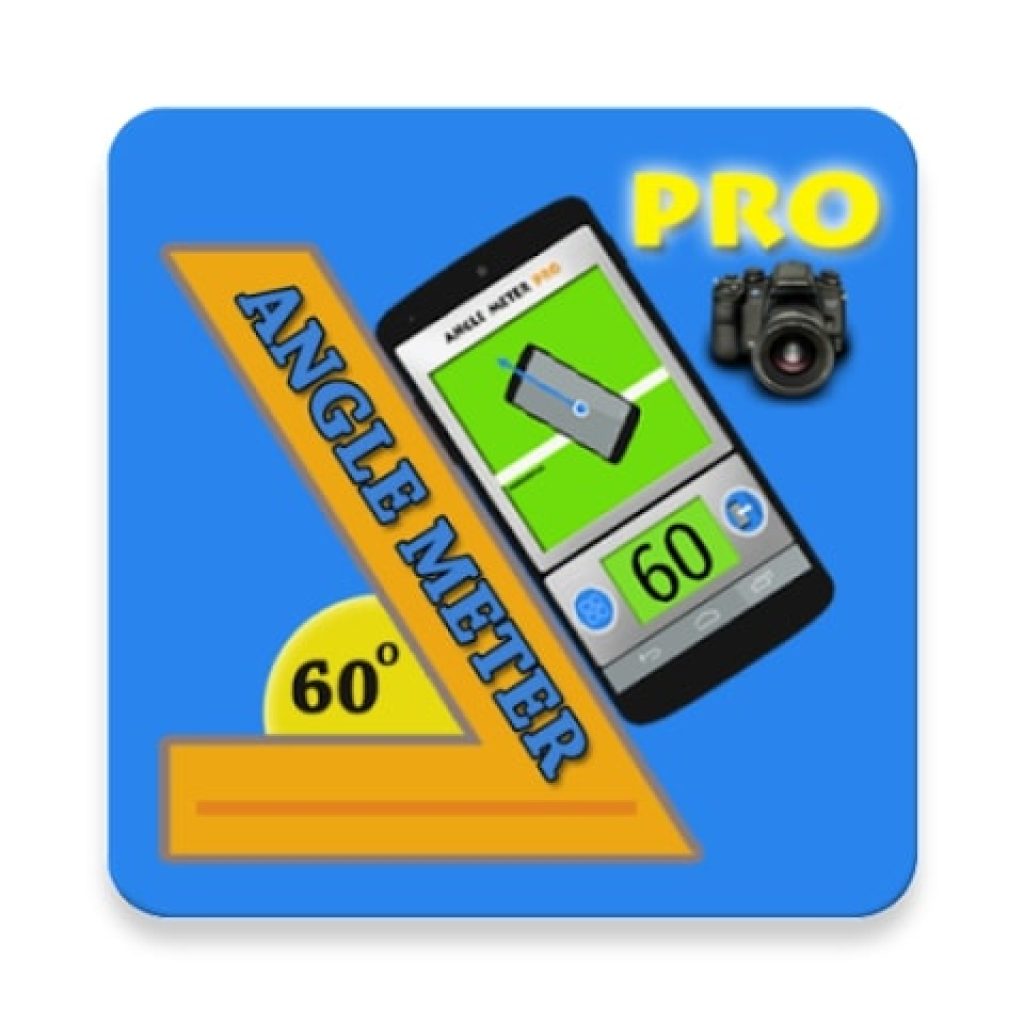 When you need to measure the angle or slope of a surface or plane, but do not have the necessary tools at hand, this free program can help.
It allows you to capture data while measuring angles or inclinations. To do this, you can rotate your smartphone 360 degrees, while fixing it for a time on a surface or between planes.
In the service, you can also choose the most convenient and suitable for your measurement mode. Each of them will allow you to get reliable and the most accurate data.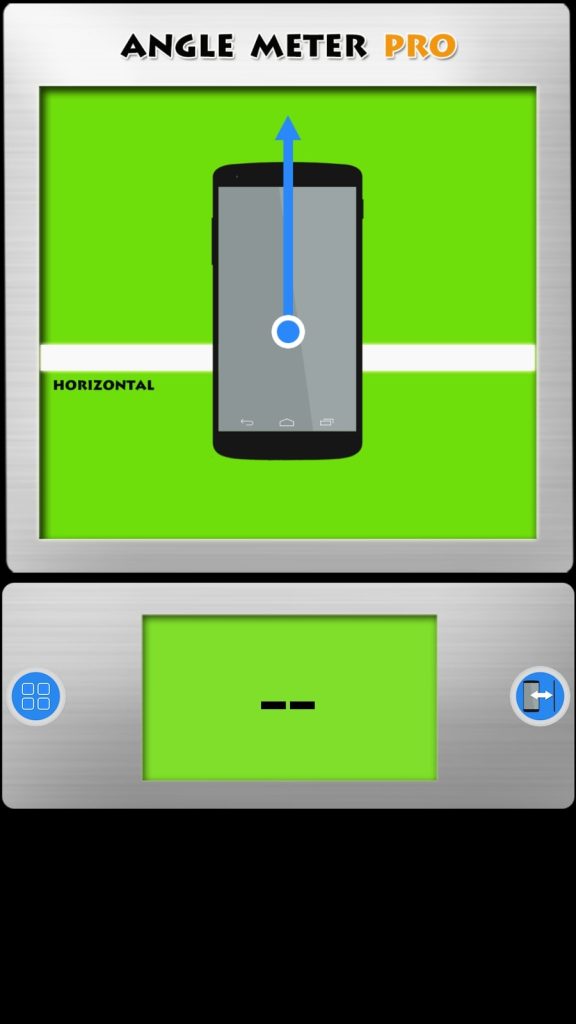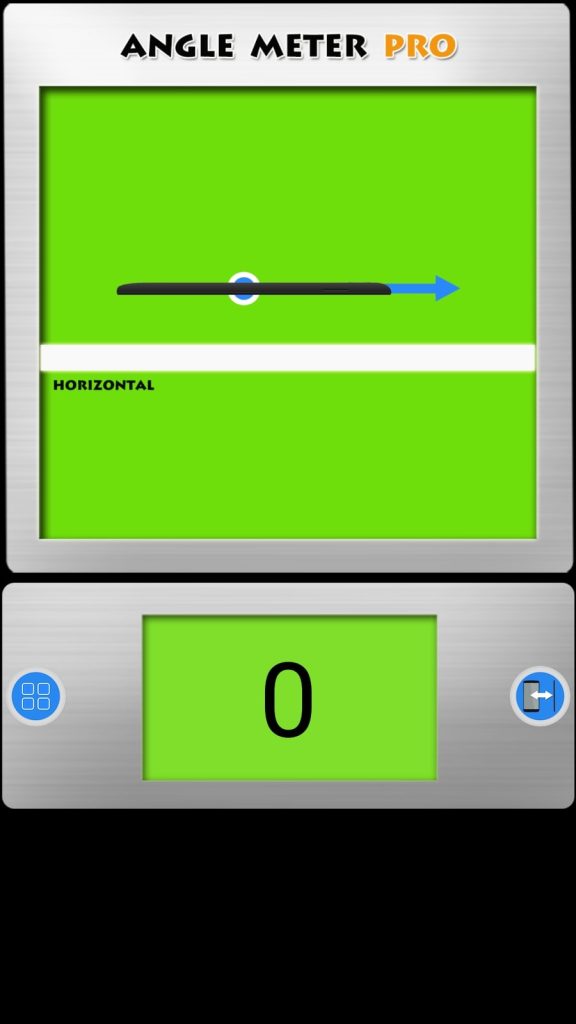 High-quality graphics and an easy-to-use interface make the app as convenient and understandable as possible even for inexperienced users.

You may also like: 5 Best Vertical Jump Measurement Apps for Android & iOS
Electrogoniometer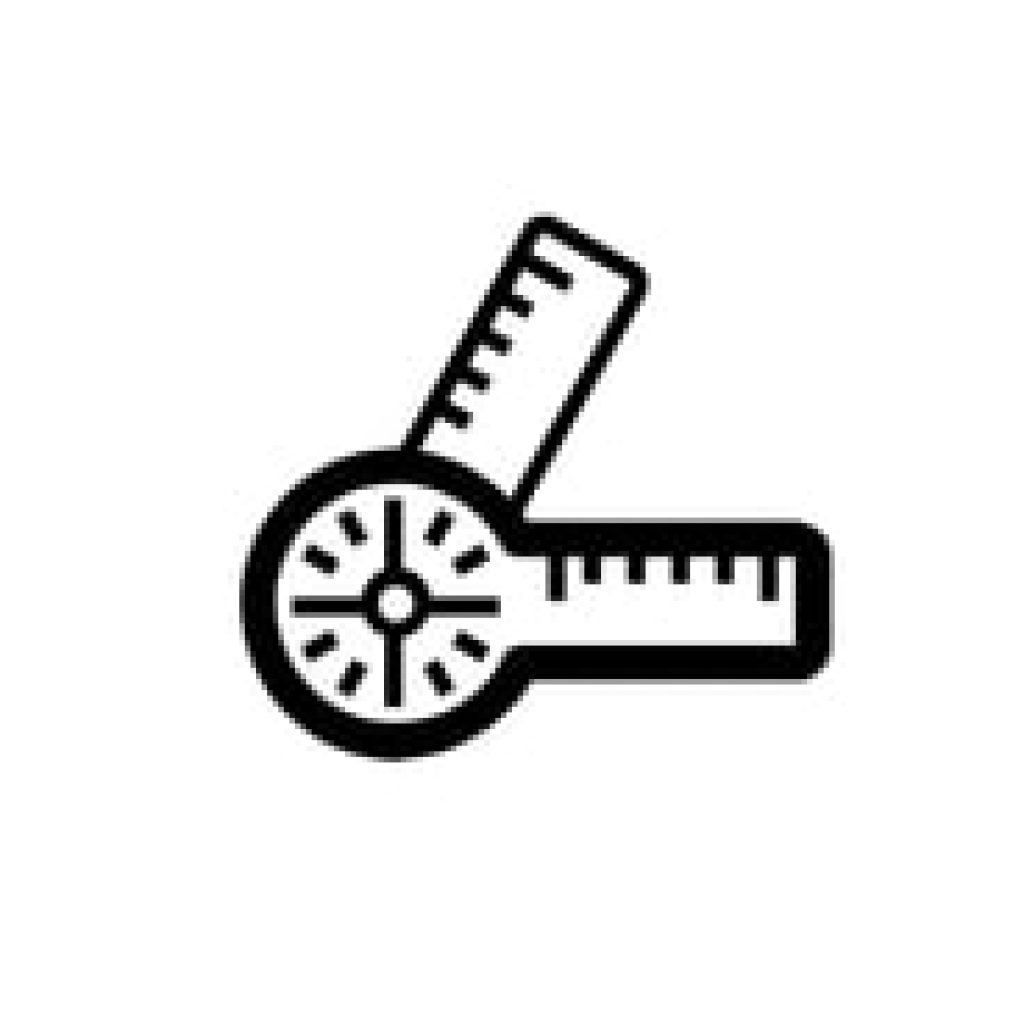 You can use this program to track the movements and condition of the joints. It helps people who have chronic joint diseases or those who have just recently had surgery.
This service allows you to measure the mobility of your joints accurately. You only need to hold the device with the program turned on to the place of diagnosis for the measurement.
Additionally, you do not need to use any special machines or equipment, because this app has everything you need for the study.
The angle of inclination is calculated literally in a couple of seconds. The data is as accurate and reliable as possible.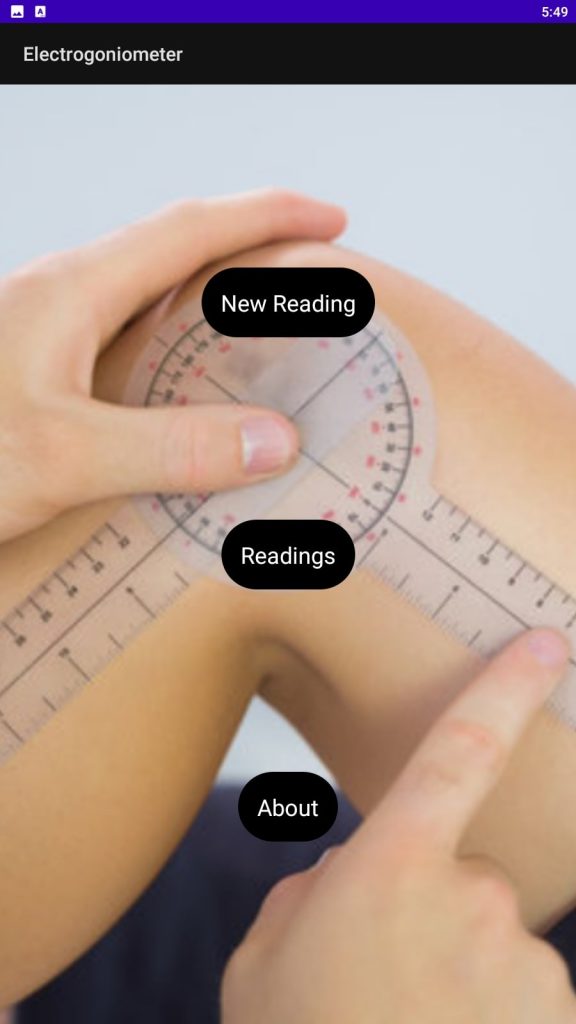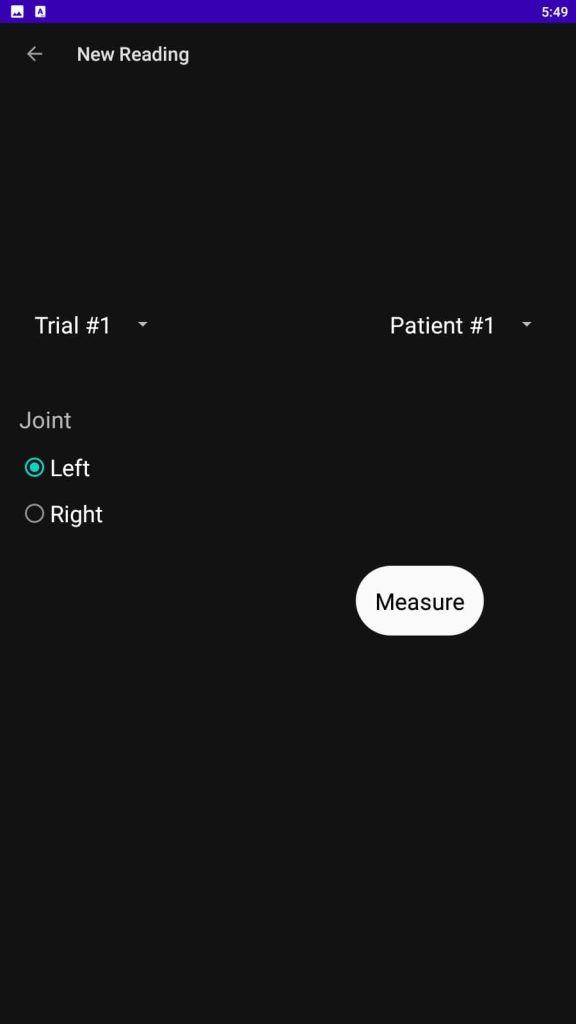 All instructions for use can be found in the app itself, which will allow you to diagnose your joints and learn about their mobility at home.