Do you enjoy pranking your friends and want to take your jokes to a whole new level? This article has you covered!
There are lots of fake text conversation apps for Android and iOS that empower you to simulate text messages.
These apps generate realistic dialogues that you can use to joke over your mates or to get yourself out of uncomfortable situations. The apps are fully customizable, and some of them even simulate the dialogues in popular messengers.
In case you're also interested in generating fake emails, be sure to read this article.
Here's the list of the the best apps in that category that worth your time. Check it out!
TextingStory Chat Story Maker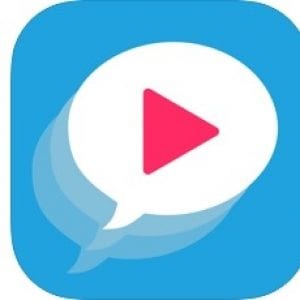 Let's start with a chat simulator app that empowers you to create plausible fake text messages.
The first thing that needs to be mentioned, this app is made for entertainment purposes only so that you could prank your mates and relatives.
From the first look, this app looks like a usual messenger, but the difference is you can switch between characters by tapping on their names. You can create full-on profiles of the characters with the images and descriptions.
Into the bargain, the app has a share screen tool that you can use to share the screenshots with the people you want to prank.
You can even record screen videos, so the whole conversation will look even more realistic. Plus, the vid you record will automatically be quickened to look more stable and believable. You can also automatically share the vid or post it on social media.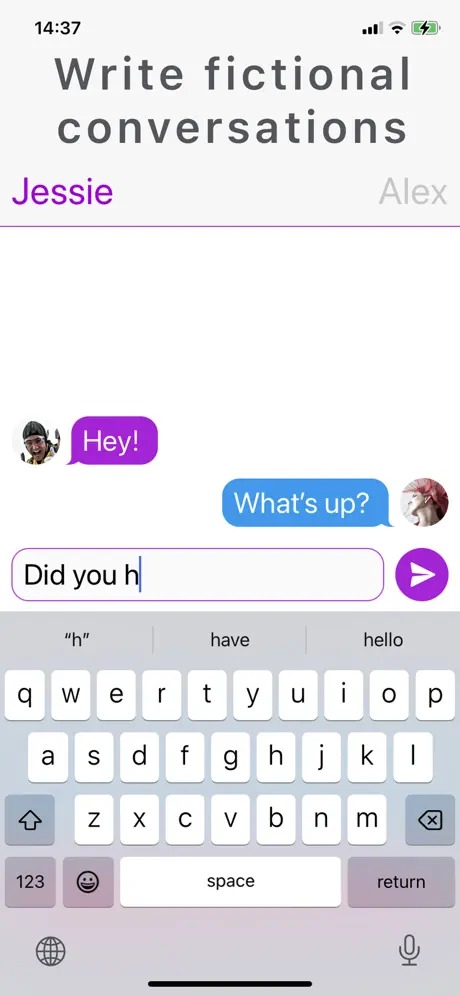 Therewith, the app doesn't add a watermark on the screenshots and vids so no worries about that. The vid is getting done quite fast as well — no longer than a minute. You can customize the look of your dialogue by changing the background and the color scheme of the conversation.


You may also like: 12 Free prank calling apps for Android & iOS
Fake Message Free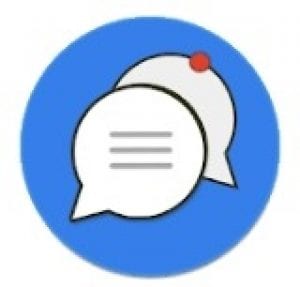 Next, we have an app that is also made for creating fake chat dialogues.
Along with the previous app, this one looks like a stand-alone messenger. And once again, the main goal of this app is to simulate the most believable chats possible. Thus, every little detail in this app can be modified.
You can change the color scheme of the dialogue and switch the backgrounds. Plus, you can fake the chats list page by adding as many fake dialogues as you want.
The app works the same as its sister apps, so you can switch the characters and create a full-on conversation with imaginary (or not) people.
There are two options for sending and receiving messages you can fake — SMS and MMS. Thereby, you can not only write text messages but also send pics and vids to yourself.
By the same token, the app empowers you to change the timetable for as long as you want, so you can use the same teat layout over and over again.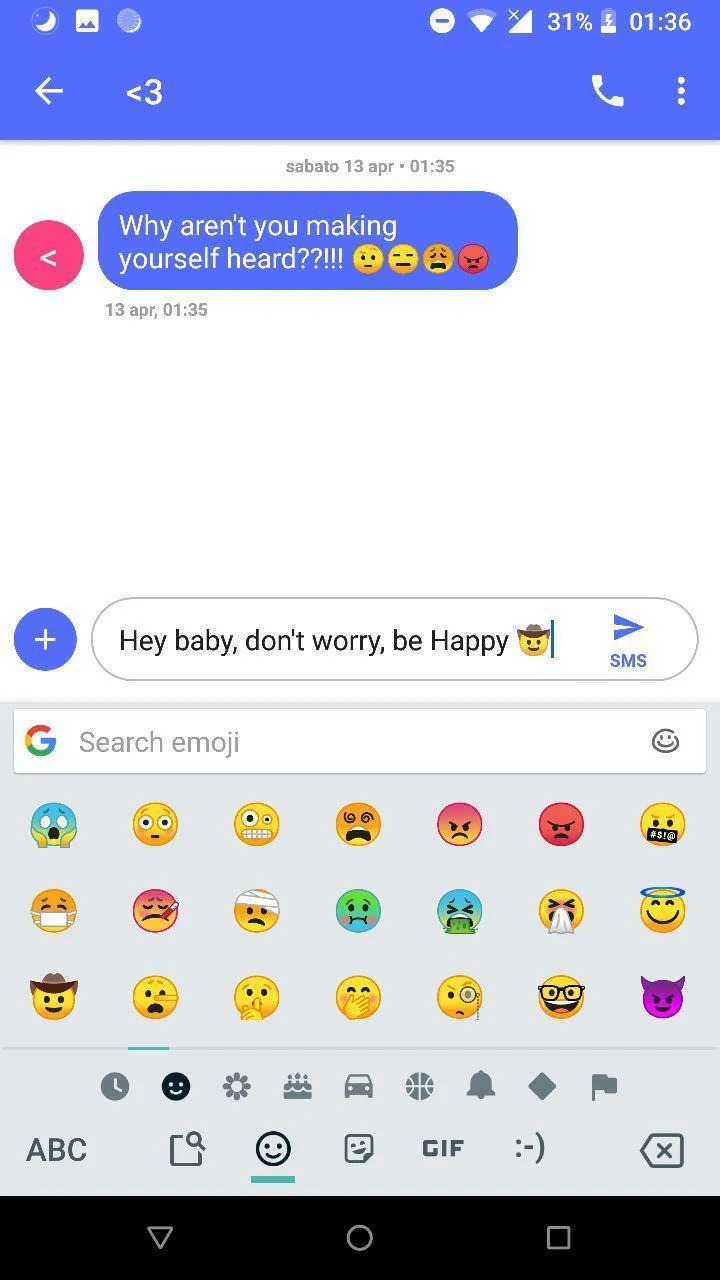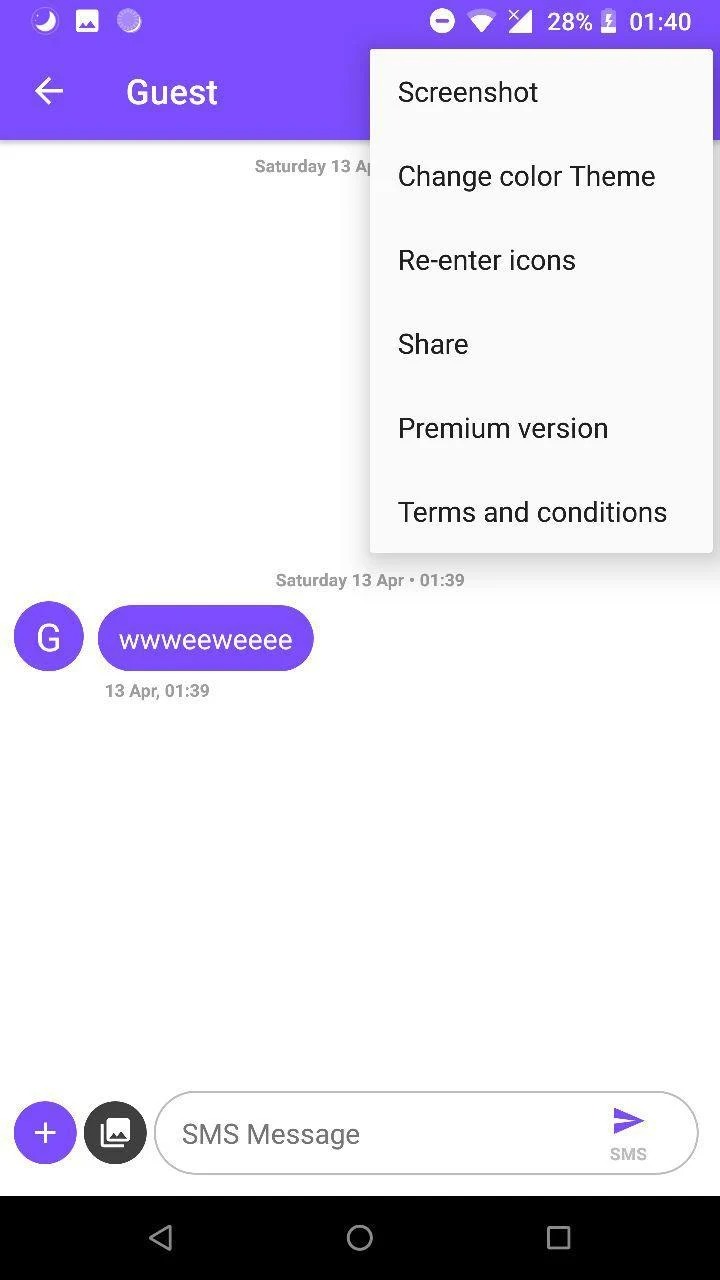 The app has a built-in screenshot tool that can send the pics directly to the person you want to prank. You can also screen record the conversation for it to look even more realistic. There's even the ability to speed up the vid if needed.

Fake All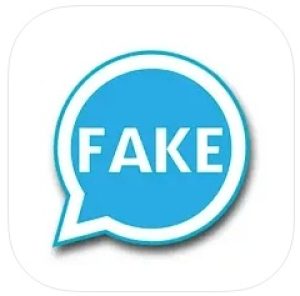 As you can see by the name, it's an app for ultimate text pranking.
With this app on your phone, you get a wide range of pranking options. It lets you fake dialogues, calls, notifications, and more. As for the messengers, you'll get to imitate chats in FB Messenger and WhatsApp.
The UI of this app imitates the original messengers quite well, so no one would guess it's not real.
Herewith, you'll get to modify the way chats look by writing themes and background images. As always, you'll get to write for both actors in the dialogues.
The app also supports media files and emojis, which is pleasant. You'll also get to alter the profile of a guy you're testing with by modifying the username and an avatar.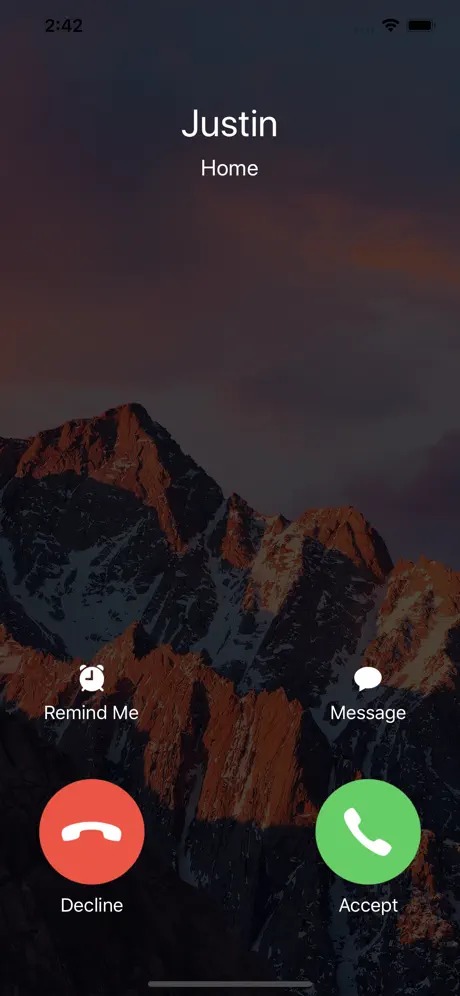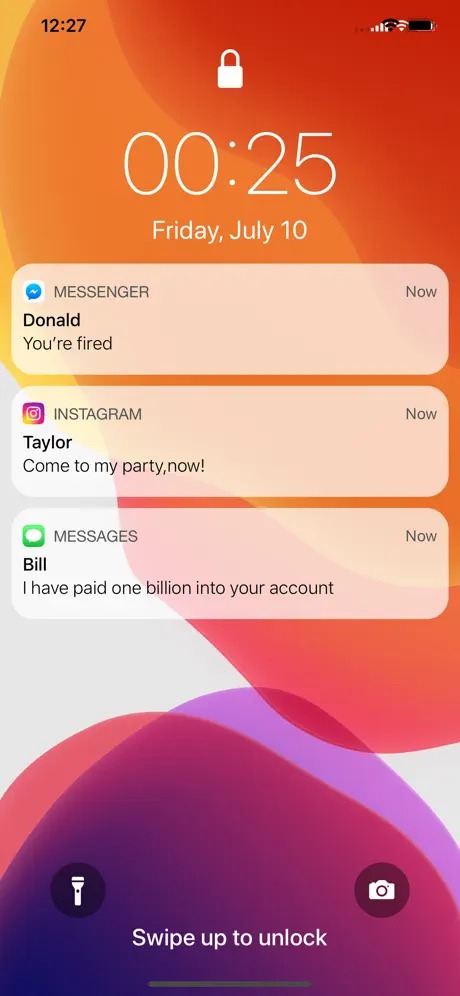 Besides, you may set timers for SMS to imitate real-life chatting. Speaking of call imitation, the call screen looks just like the default iPhone one, so no worries. The same goes for notifications from different apps and messengers. You also get to adjust the ringtone and the contact pics if needed.

Fake Chat Conversations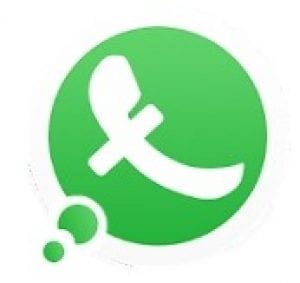 As its name supposes, it is a chat simulator app that you can use to send fake messages to yourself.
Apart from other apps from our list, this one doesn't allow you to fake dialogues in some random messages.
This app is made specifically to fake WhatsApp conversations. Otherwise, it has all the same features as its sister apps. You can switch between characters and send both SMS and MMS messages. Furthermore, you can send fake voice messages to yourself and even fake calls!
Into the bargain, you can create a full-on profile for your imaginary (or not) character. You can add a profile image and give him/her a name or leave it as a phone number.
All the details in the app can be customized – from the color scheme to the background image and the dark mode. You can even change the timetable for all the messages over and over again.
The app supports all the emojis that the original messages do, so no worries about that. As for the fake calls, you can also modify the number of missed ones if needed. You can even adjust the chats list page and add as many fake dialogues as you want.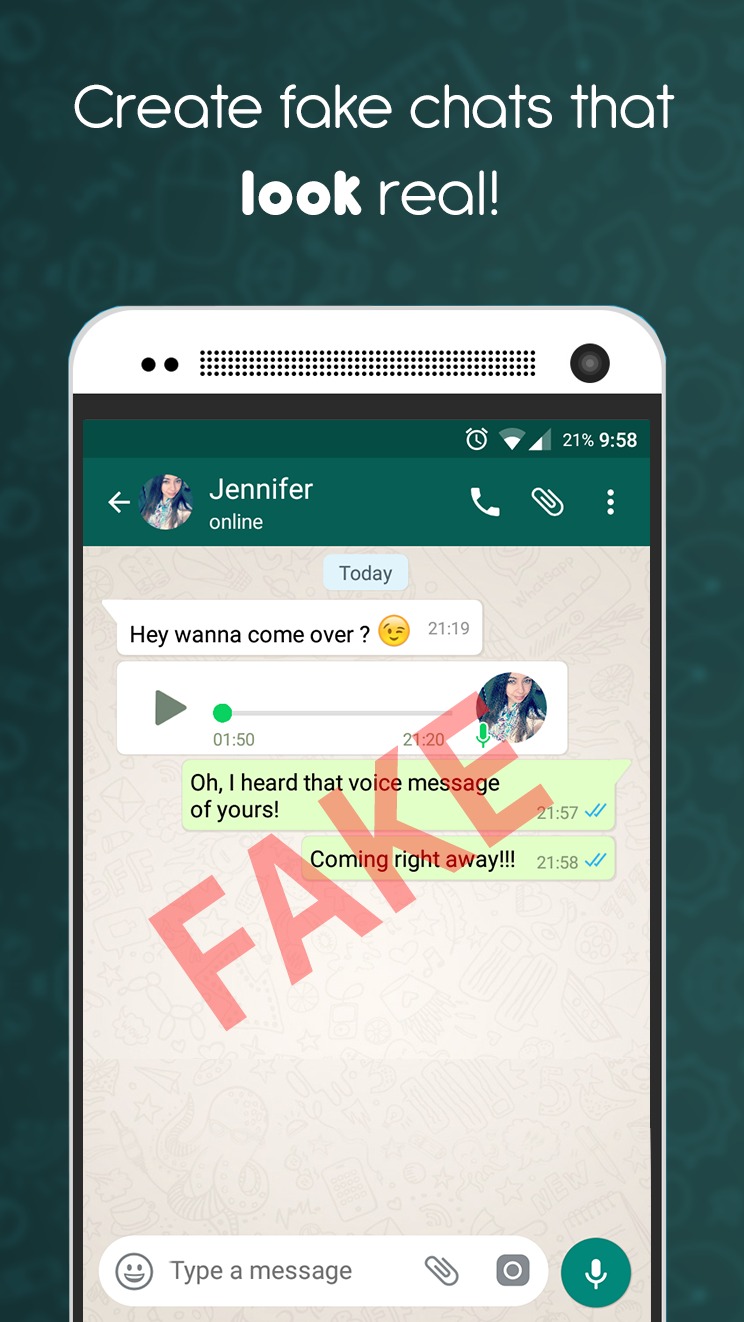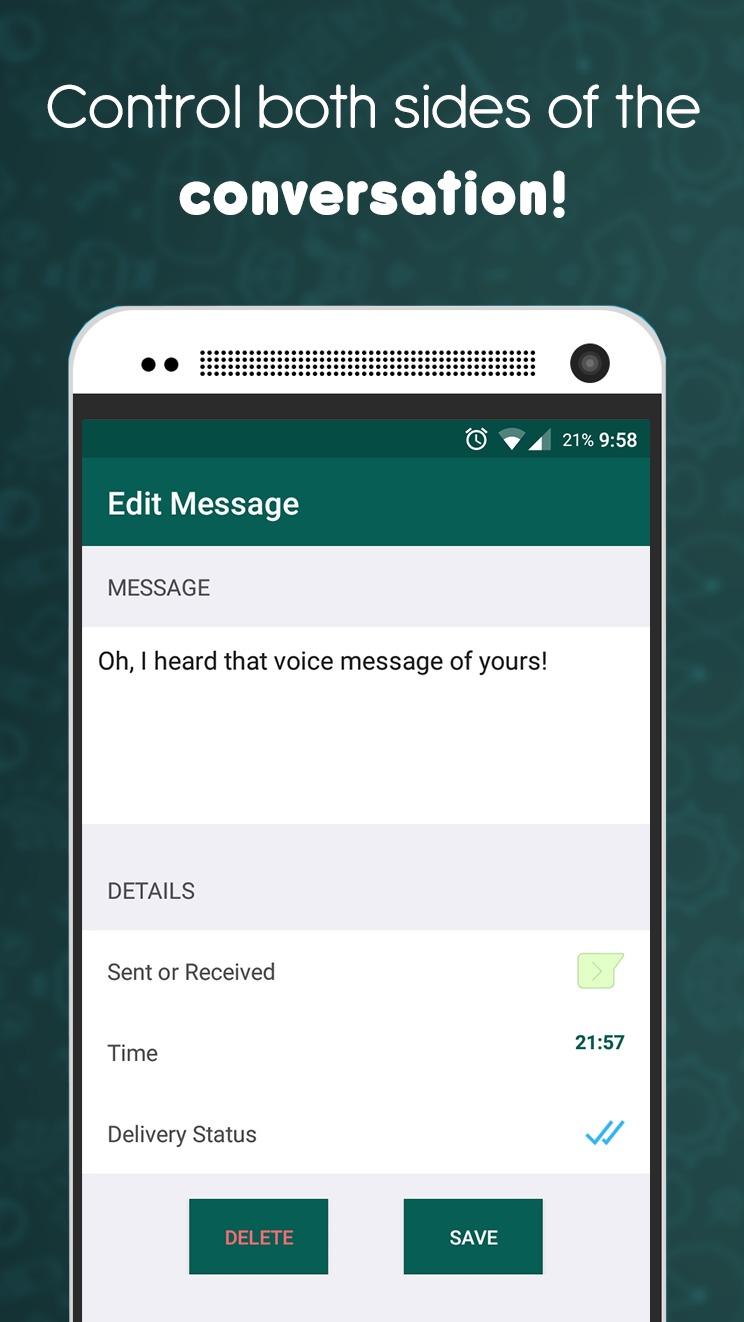 Once you are done with your fake conversation, you can take a screenshot and send it directly to the person you want to prank.

Text Message Creator by NeuronDigital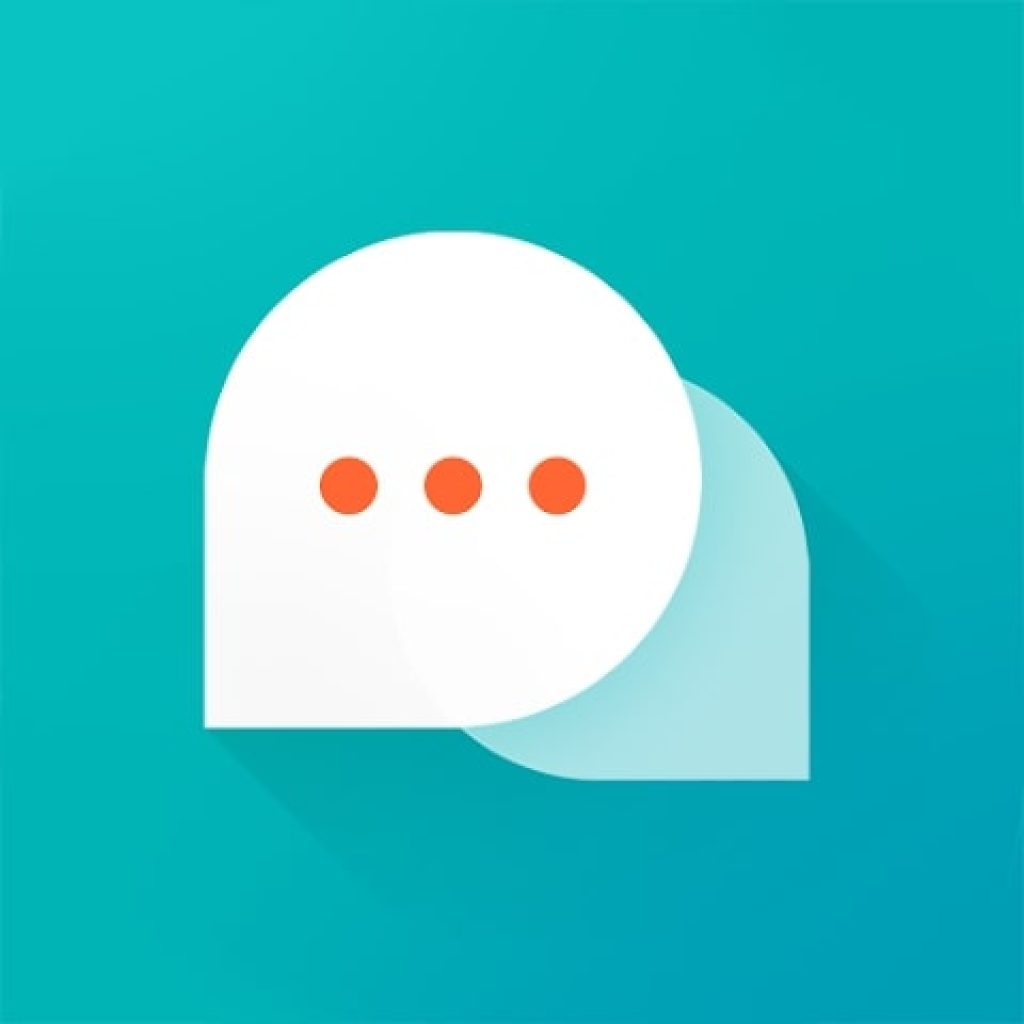 Do you want to expand your arsenal of funny pranks? It's easy with Text Message Creator. Chat with the most unusual chatters.
Make a screenshot of your correspondence to show a picture to your friends and family. Create prank conversations and enjoy the amazement of those around you.
To enhance the prank, you can add a video or audio accompaniment to the conversation. You can also equip the chat with images and personal photos.
Choose one of the suggested conversation topics. Take part in conversations with the most extraordinary people. Easy settings and easy-to-use menus make Text Message Creator a great prop for pranking.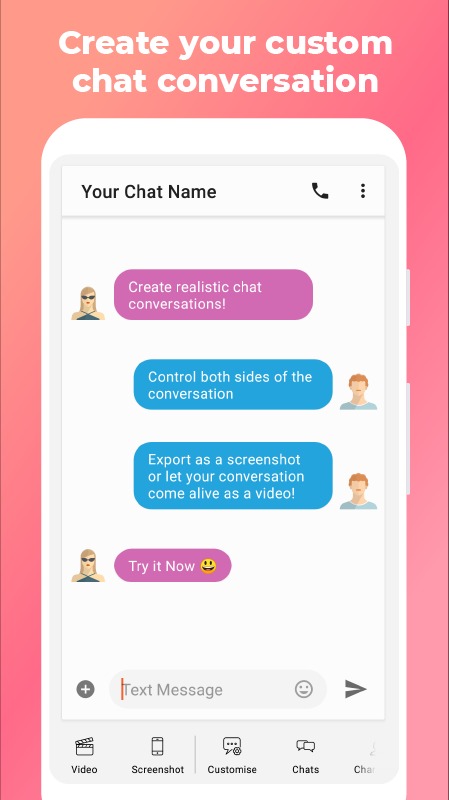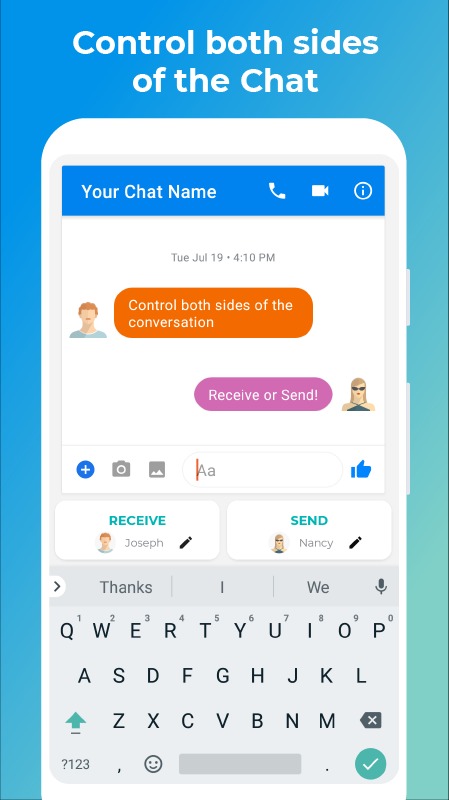 Multiple themes allow you to use the app many times without repeating yourself. Cheer yourself up with fun conversations and don't forget to admit the joke to your friends.

Text Number – Fake Text Message
Separate your personal life from your workspace with a Text Number. Get a second number to receive and send text and voice messages.
Block spam automatically so you don't get distracted from important activities. You don't need to sign a new contract with a mobile operator and you don't have to pay for it.
You can use the new number as a regular phone number. Use it to sign in to websites and platforms. You can use it when you fill out documents.
Text Number allows you to communicate without restriction within Canada and the United States. You can even send a limited number of MMS messages. To sign up for a new number, you need to download the app and select a subscription option.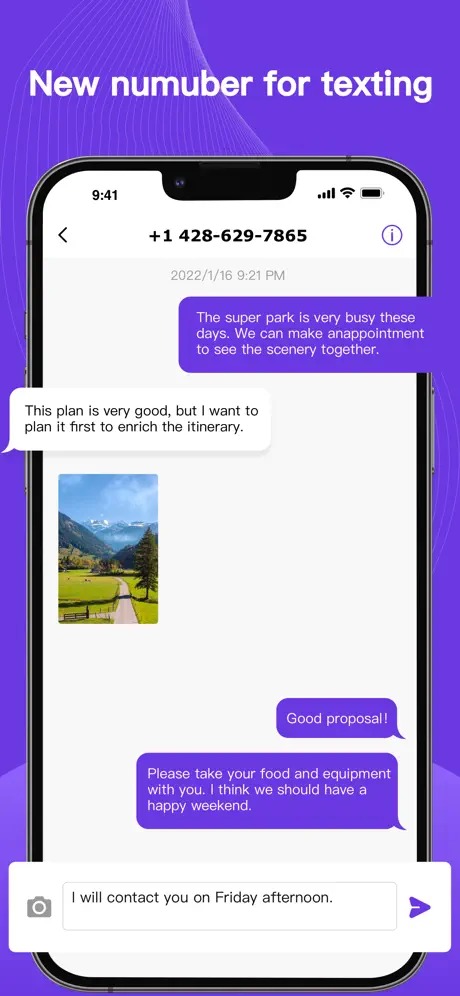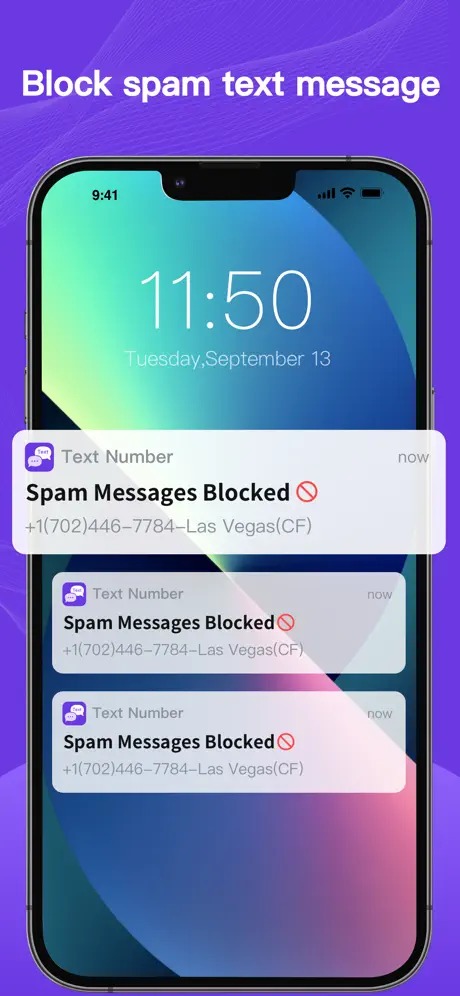 It's a great option for anyone who needs to separate two areas of business without the risk of missing important information.

You may also like: 15 Best fake GPS location apps for Android & iOS
Text Message Creator by Dev ZoneX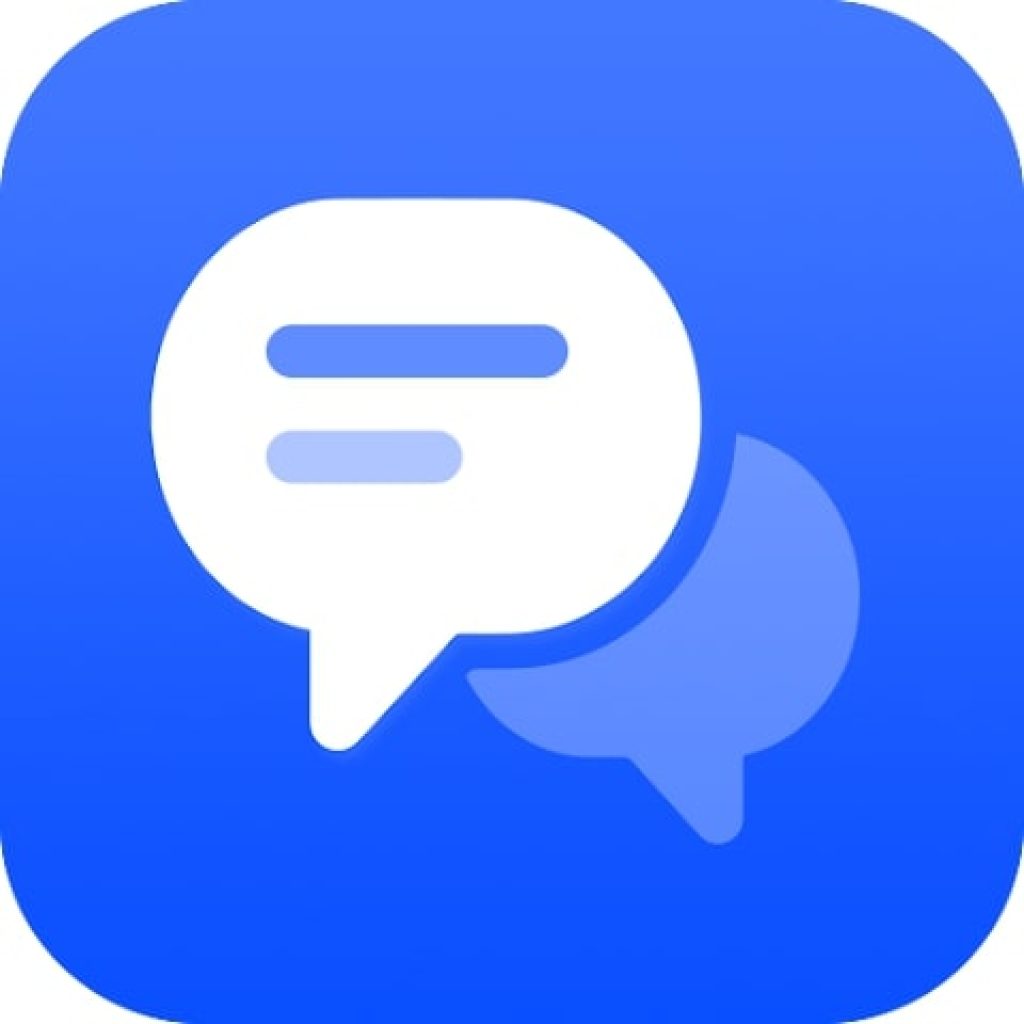 To get a non-existent chat room for personal purposes, all you need to do is use Fake Chat Messenger. This app creates a full-fledged conversation between social networks or messenger users.
At a glance, no one will be able to tell the difference between a fake conversation and a real one. Rather, take a photo of the simulated conversation to have proof. The app was created for mock purposes and is not a byproduct of other virtual chat programs.
Leave your phone on the table for your mom to see the finished conversation. Prank your friend by notifying him or her of your close communication with the TV star. It's up to you to decide how to use Fake Chat Messenger's features.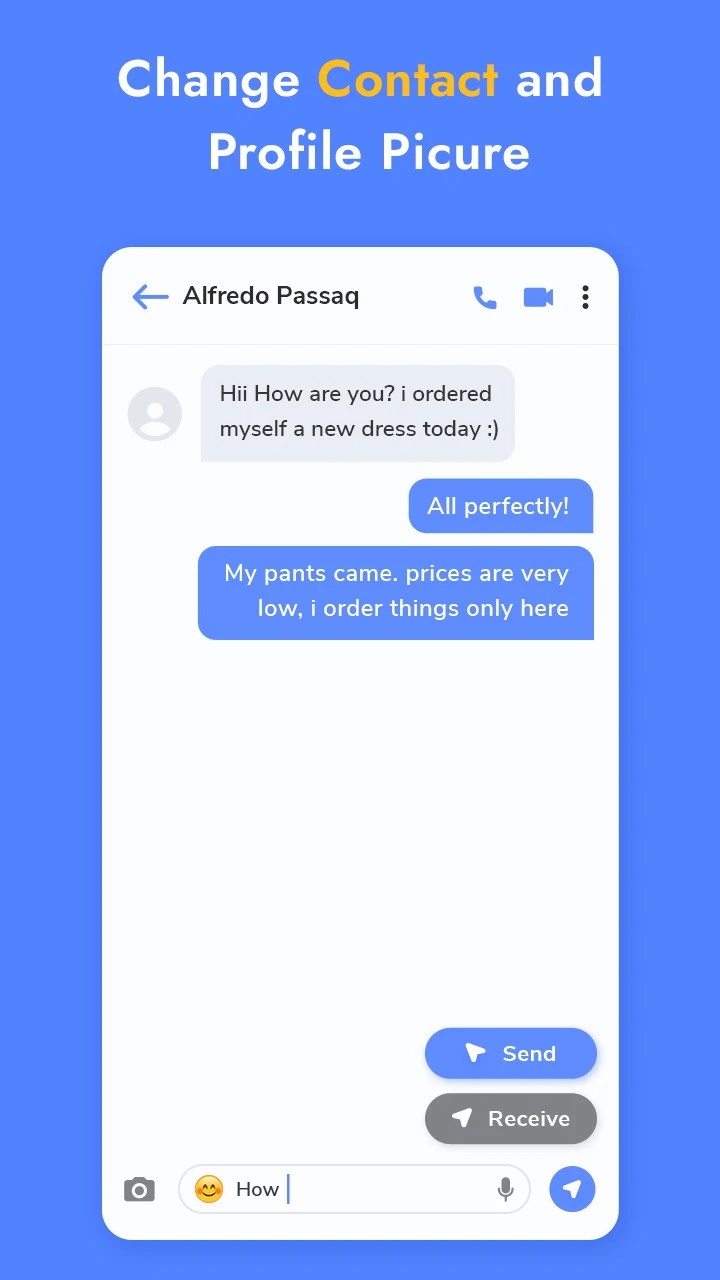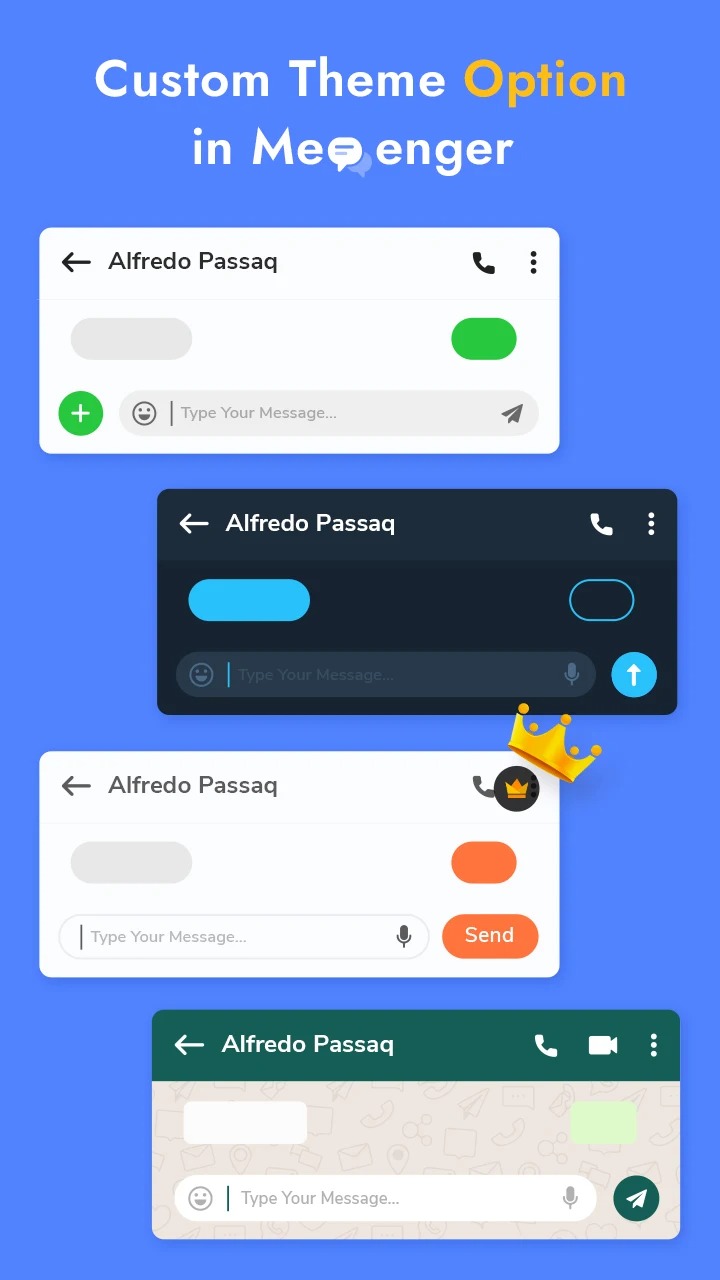 The app is easy to use and takes a few minutes to set up for a full chat. Are you ready for an incredible prank?

Faker 2 – Fake Messages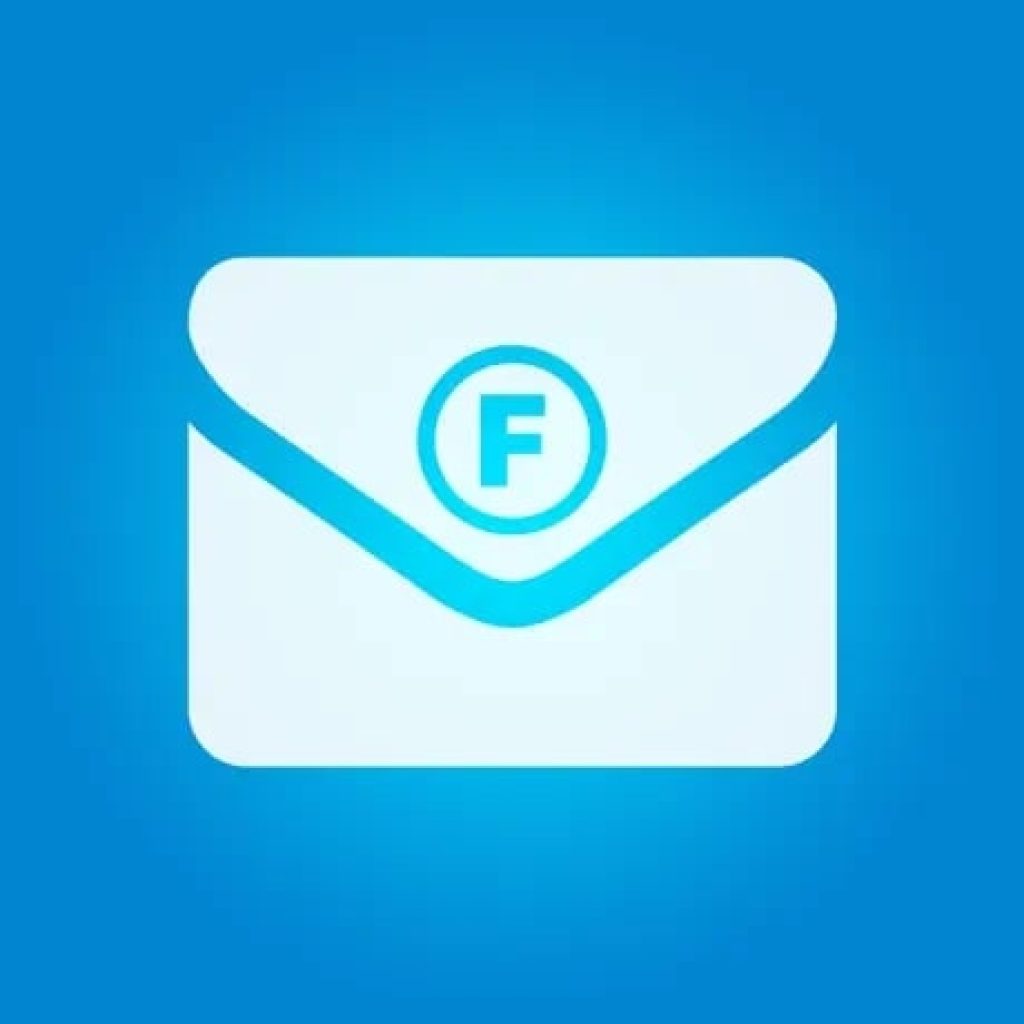 The number of users of social networks and messengers is growing every day. Faker 2 creates fake chats and conversations that can be used for various purposes.
Cinematography often uses such platforms for movies. Anyone can use this to make fun of their friends and family.
Pretend to have an active conversation with a politician, a famous actor, or an unknown person. This awesome app creates realistic designs that are suitable for most online venues.
A full-fledged dialogue is created in 4 steps. Add a new window, and specify the name and other data of the interlocutor. After that, have a conversation with two people.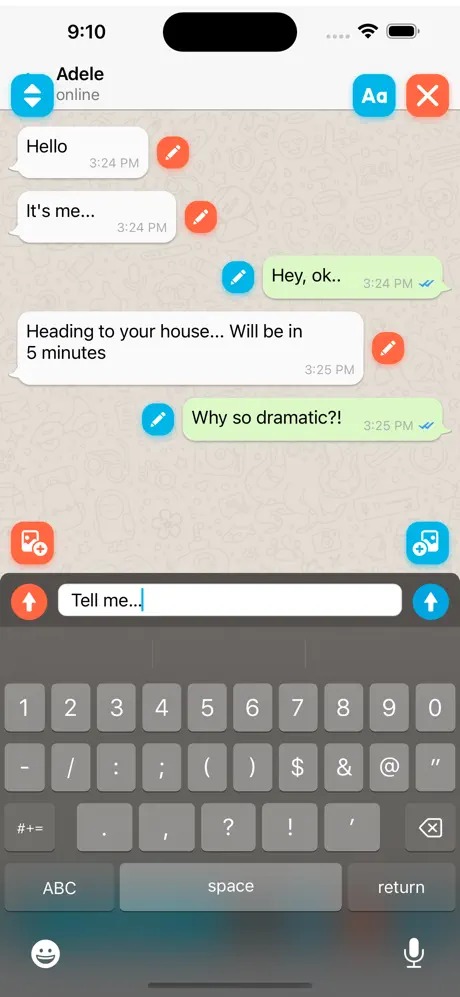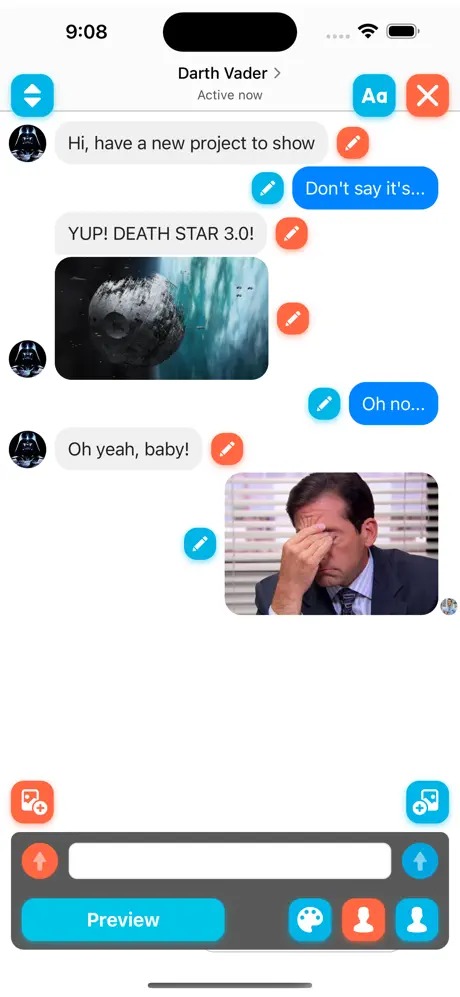 Specify the exact time for each individual message. Take a screenshot of the correspondence to have reliable confirmation. Send a picture to your friends, and use it in personal projects.

iFake: Funny Fake Messages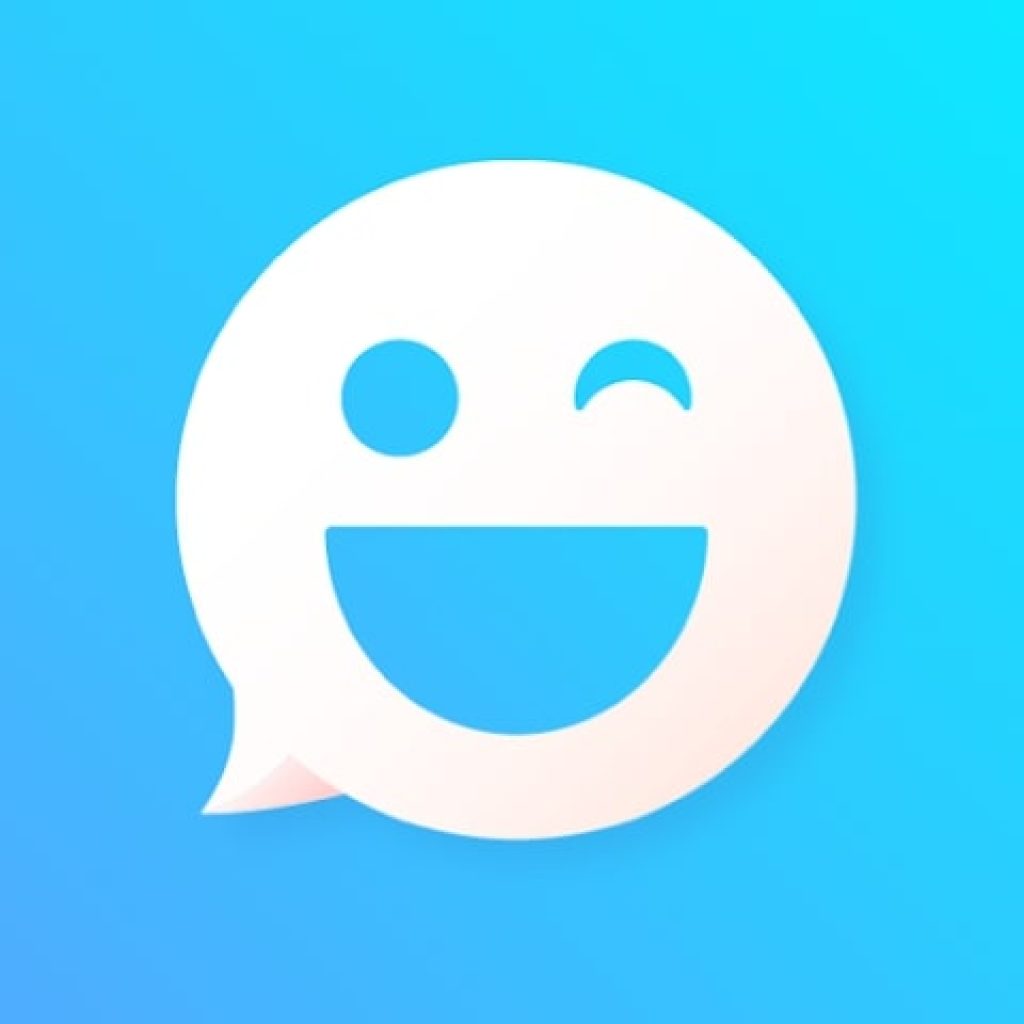 Add humor to your regular encounters with friends with the iFake: Funny Fake Messages app. Get ready-made chats that never existed in reality.
Use them as you see fit and shock your friends. Screenshots of correspondence are as realistic as possible, and thus trustworthy.
The app copies the communication in the most popular messengers. Fans of iMessage, Telegram, and Twitter will definitely like it.
Create a fictitious conversation with the topic you want to use in the prank. Take a photo of the correspondence and save it in your phone memory.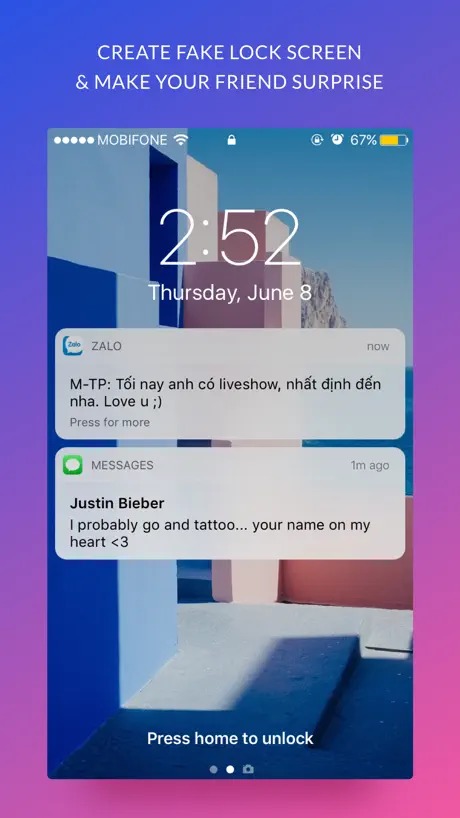 The number of created conversations is unlimited. iFake does not work as a regular messenger and does not support real text messaging. Jokes, laughter, and fun are guaranteed.


Fake Chat WhatsMock Text Prank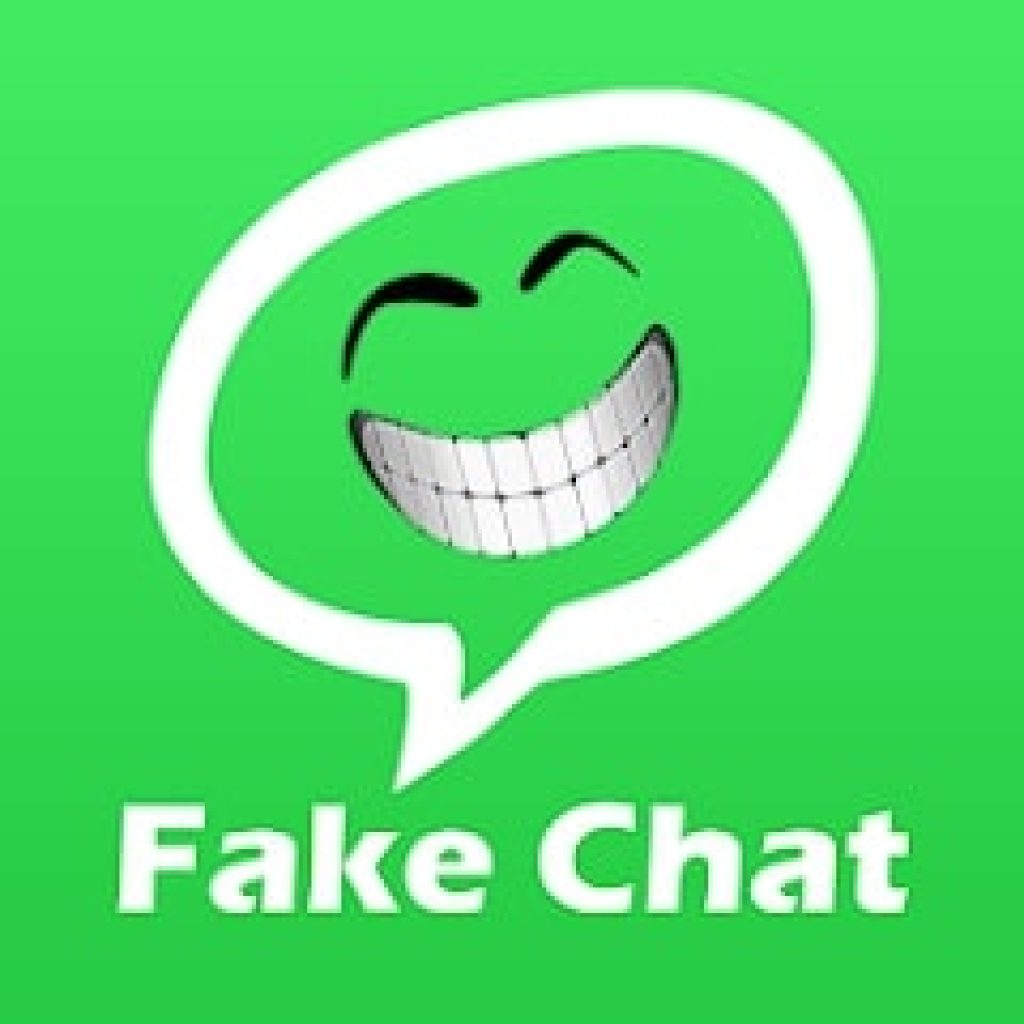 Try a new joke with fake messaging. With WhatsMock Fake Chat Conversation Maker you will appreciate your friends' reaction to an unusual situation and can laugh together.
The app has an entire workshop for producing fake profiles and conversations. The program completely copies the manner of communication in messengers.
It is difficult to suspect a trick without knowing about the app. The most popular collections of stickers and GIFs are collected here.
You can have a conversation in any format. Record a video chat parody, reply with text messages for two in a chat and send voice messages. To make you feel comfortable in the app, choose a dark theme in low light.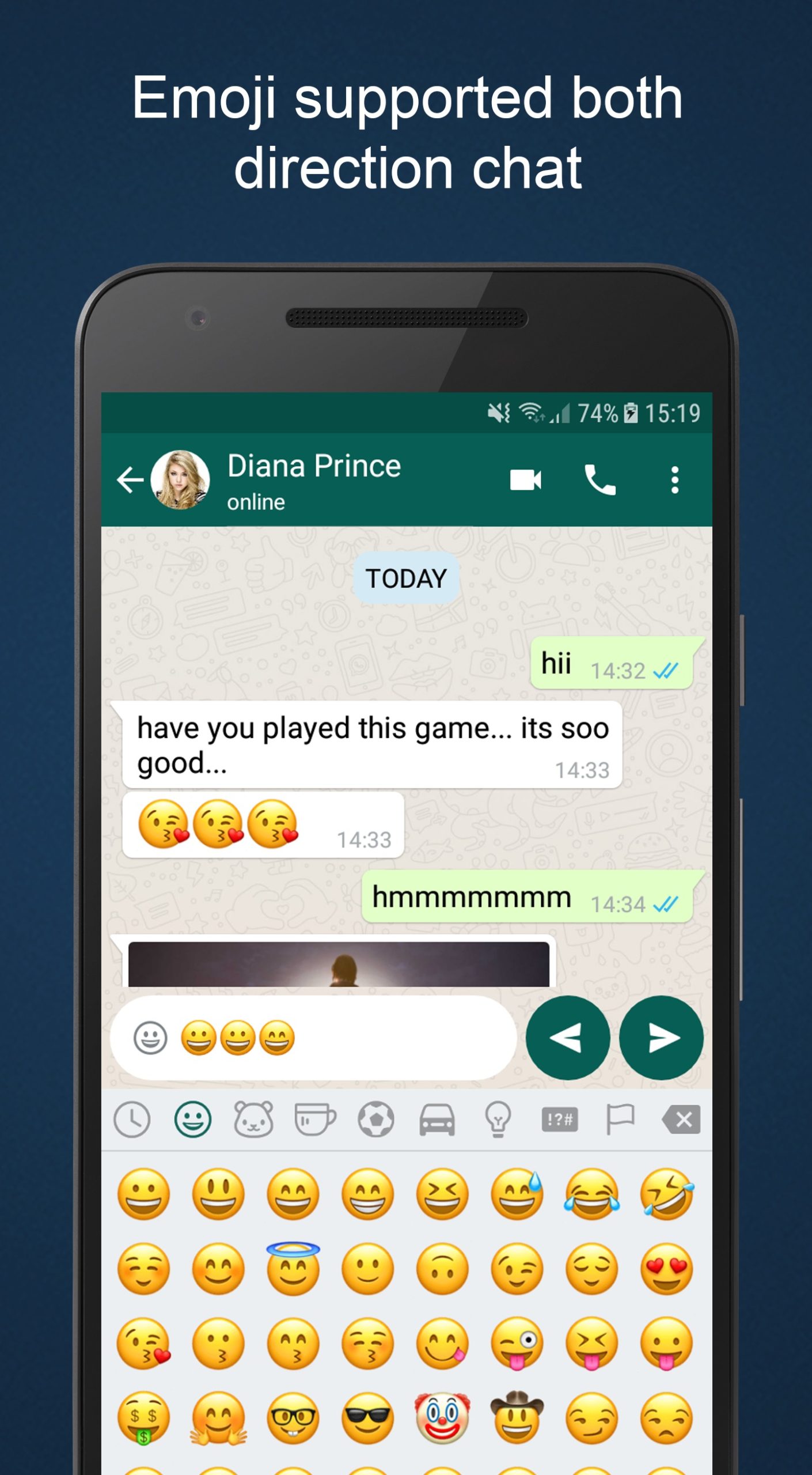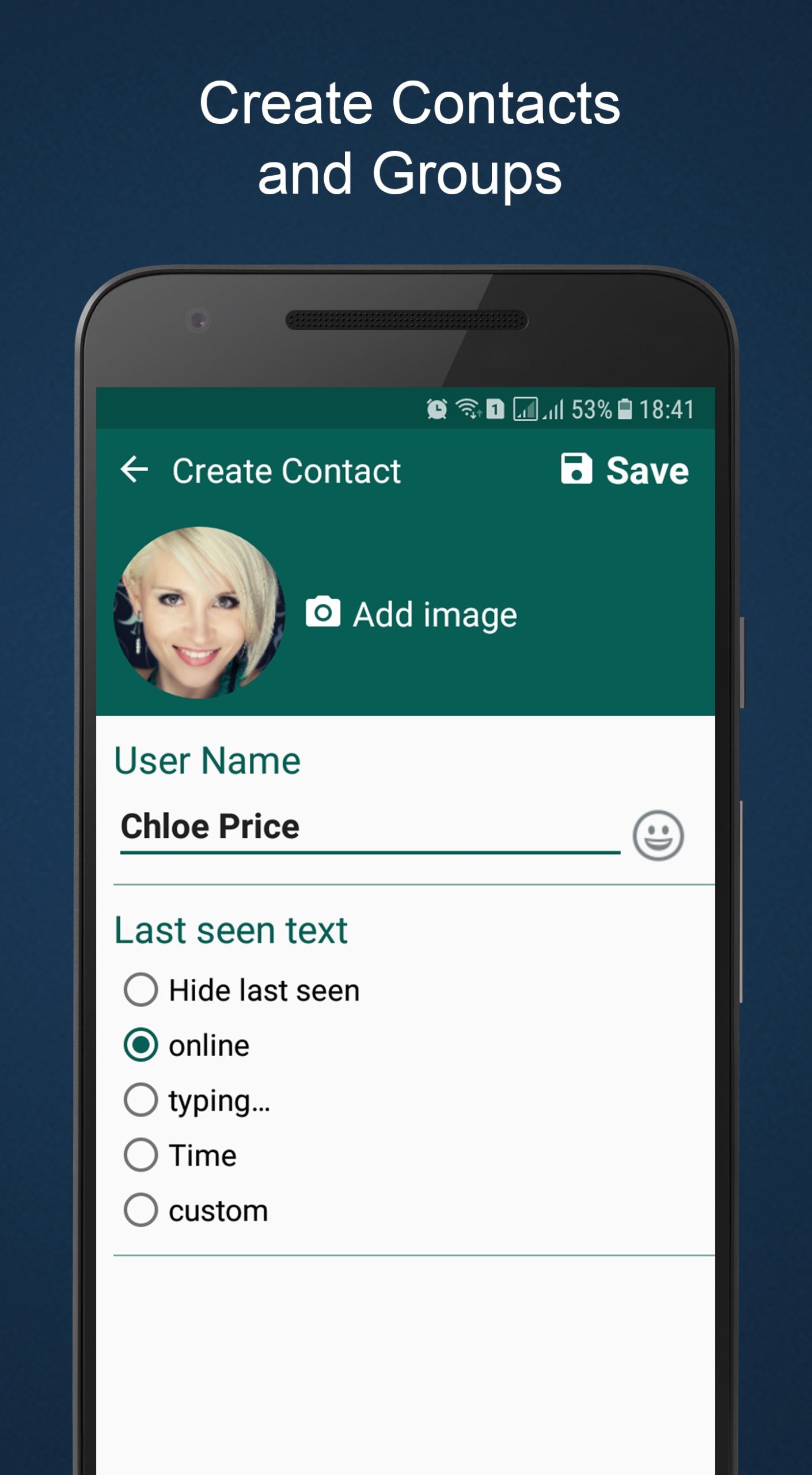 A great option for a prank with no financial investment. WhatsMock is available at any time and is simple enough to master the main settings the first time.

You may also like: 7 Best Apps to Fake Instagram Direct Message for Android & iOS
MeMi Message SMS & Fake Chat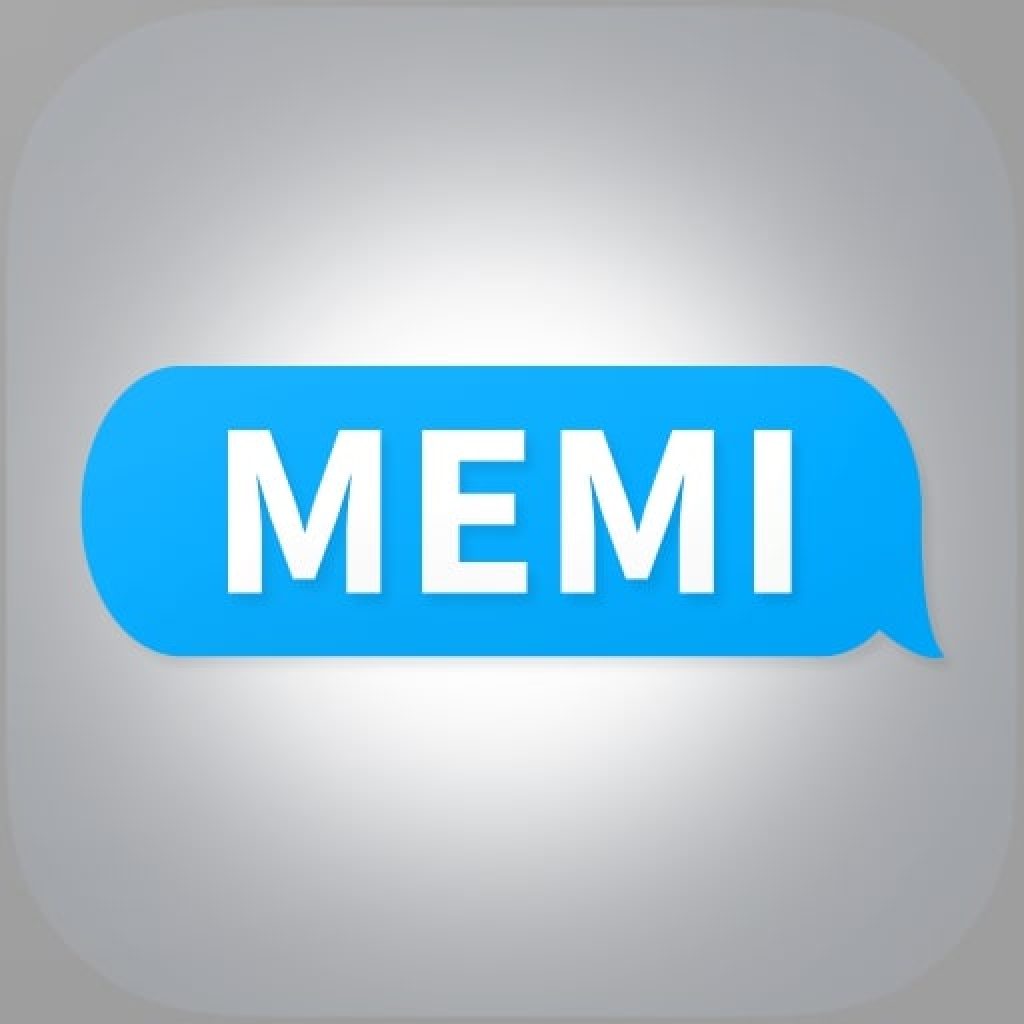 Love role-playing games and want to try your hand at an unusual character? Got a big party coming up and you're still looking for interesting shenanigans? Welcome to the MeMi Message SMS app. Here you can easily turn your plans into reality.
Invite your friends to have an interesting conversation in a role-playing format. Or create a private chat together with your beloved. Get great screenshots of fake correspondence that will act as incontrovertible evidence.
The app is designed for creative people and contains many useful options. Merge conversations, delete or save them. Take photos and post them to your stories.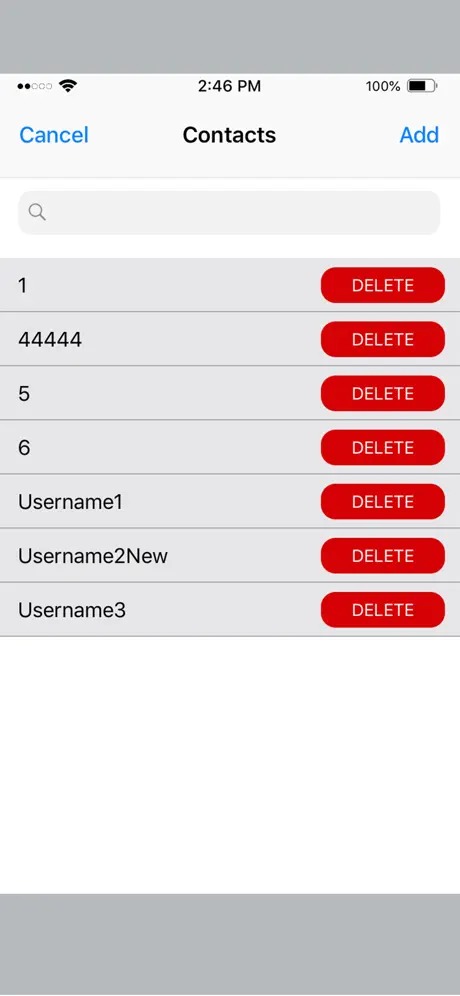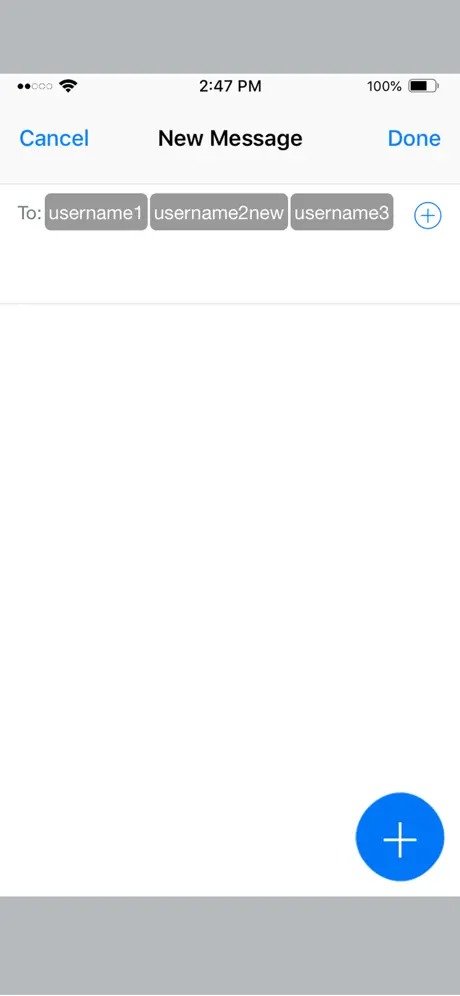 A great app for anyone who intends to have a great time diving in or planning the perfect prank.