Have a feeling of constantly trying to catch up with household chores? Then don't get past this article!
Take a look at our list of 6 best free cleaning schedule apps 2023 (Android & iOS) to help you gain control over house chores. These apps will help you plan your entire cleaning practice and make sure you're coping with all the tasks. They will even help you get kids and other fam members involved in cleaning. Let's dive in!
Sweepy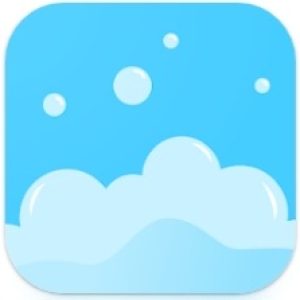 Let's start with a scheduling app to help you handle home chores.
The main goal of this app is to help you keep your house organized without much effort. It lets you make various cleaning programs and plans, so you could split your duties efficiently. You get to make individual plans for all rooms at your house, which is handy.
Plus, you can prioritize tasks and mark the ones that require urgent cleaning. In case you want to delegate chores between all fam members, the app lets you d that as well. It lets you generate daily cleaning plans for your relatives automatically and syncs between multiple devices.
In case you have issues involving kids in cleaning, this app can also help you gamify this process. It lets you add custom rewards for completing certain chores, so your kids could feel entertained while cleaning. The app keeps track of your progress, so you could stay boosted by looking at it.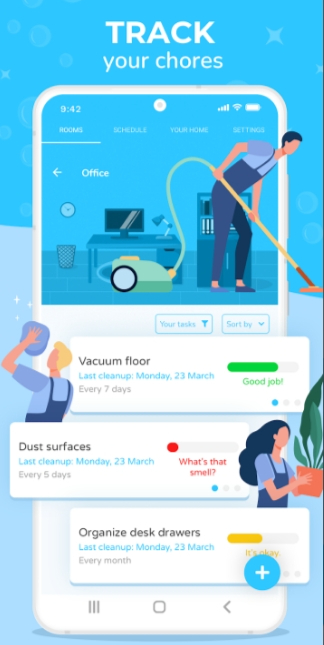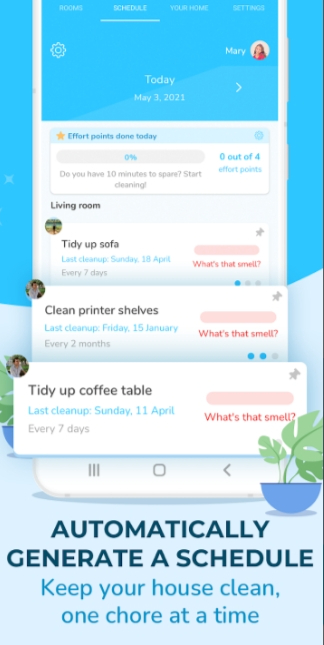 You may also like: 11 Best Day Planner Apps
OurHome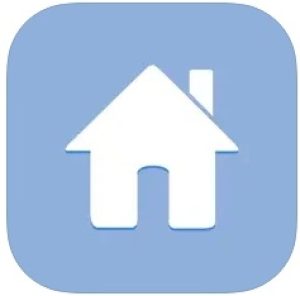 Next, there's an app to help you maintain a clean place.
It will help you to organize your entire fam and involve all members in cleaning. It might seem impossible, but why not try it, right? The app lets you delegate chores between your kids (and other fam members) and gamify the entire process. Thus, you'll get to set up rewards your kids will get for completing certain tasks.
You'll get to create full-on cleaning schedules, add tasks, make to-do lists, and all that. Plus, you'll get to prioritize the tasks and highlight the ones that need to be done ASAP (didn't forget to prioritize the bonuses as well). The app syncs with your schedule, so it's easy to keep an eye on your cleaning routine.
You'll get to send reminders to all fam members in case they tend to bypass their chores. You can even send messages if needed. The app will log your progress, so you could see how much you've done. The app is also fully free with no paid features or packs.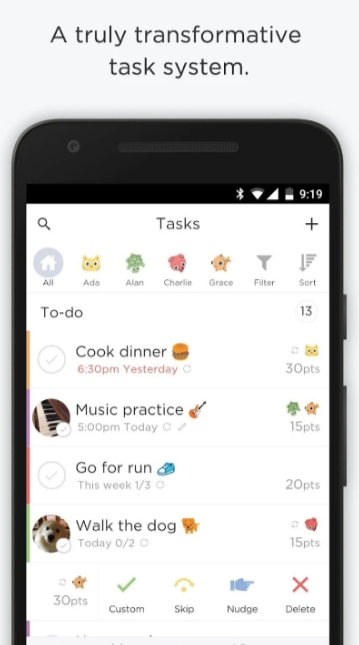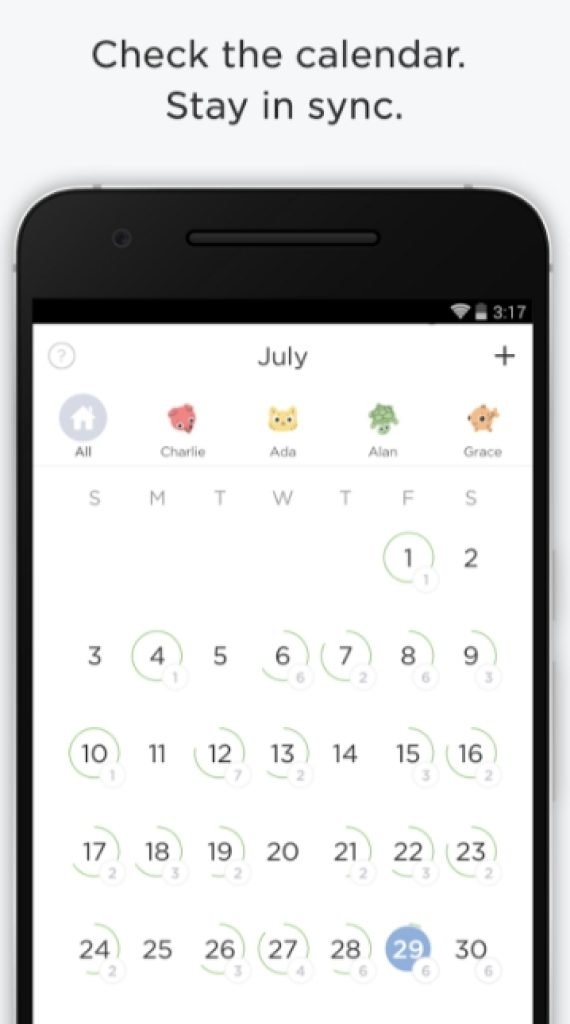 Do!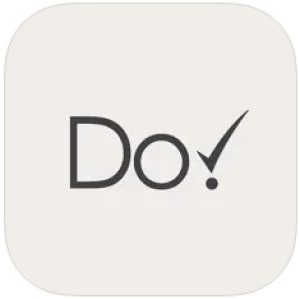 This app is originally a to-do list tool, but it works for cleaning timetables as well.
If you are a fan of taking notes the old way (with pen and paper), you'll like this app. It comes with a pen and paper sound effect you can use to get a more authentic exp. The UI is beyond simple, so you'll easily cope with it. As for the cleaning, you can use it to remember all the areas to clean, and so on.
The app doesn't limit the number of lists you can do, so it's easy to make one for each space. Plus, you can use different color marks to prioritize tasks. Then, as you'll start cleaning, just mark the tasks you've already finished and move on to the next one.
You can also set up reminders to notify you of upcoming chores (if you tend to forget things). And don't forget to add a widget of this app on your main screen to always keep an eye on things. The app runs on sub packs, so some features by not be available.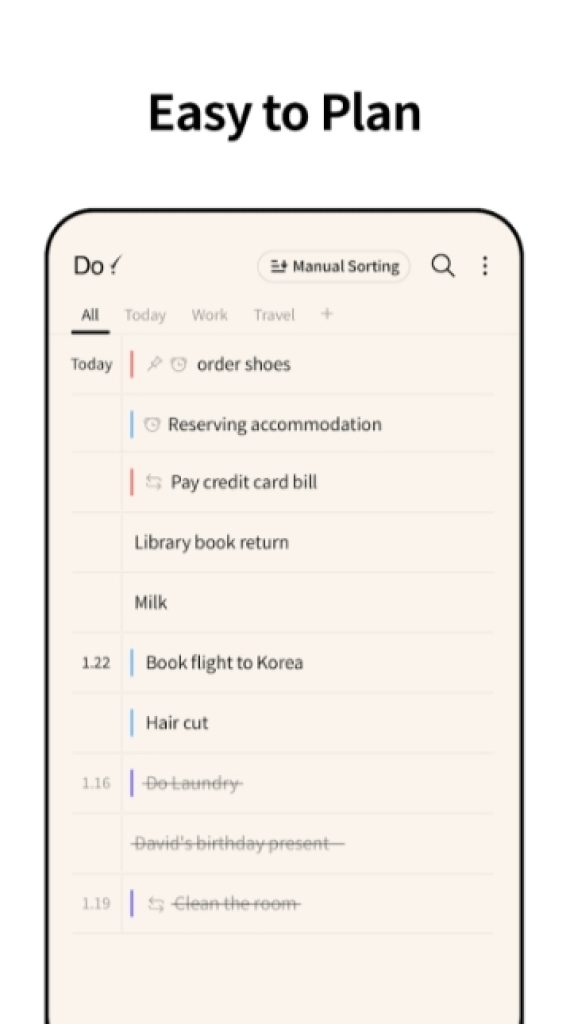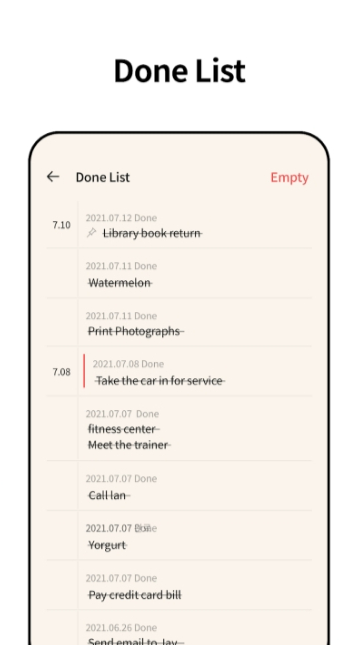 Check also: 7 Best Apps to Measure Humidity in House
Spotless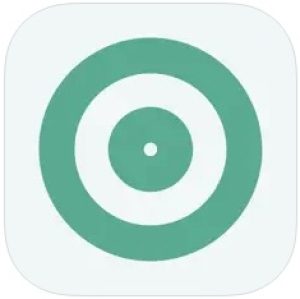 Here's an app to help you maintain a clean home.
It's a task manager that lets you handle all your chores without much effort. If you tend to forget about cleaning or look for an excuse for not doing it – this app is for you. The app lets you add numerous rooms and make separate task lists for all of them. You'll also get to prioritize tasks and add time codes if needed.
In fact, you can add some furniture pieces as full-on tasks as well. You can even set an entire routine for all tasks by setting up how often you need to repeat and it how much time it should take. Plus, you can set reminders to notify you when it's time to do certain tasks
Don't forget to mark the tasks you've finished and stick up to the program. The app will keep records of your cleaning sessions to tell you how great you're doing. The app comes with an easy-to-use UI and simple controls, so no worries here.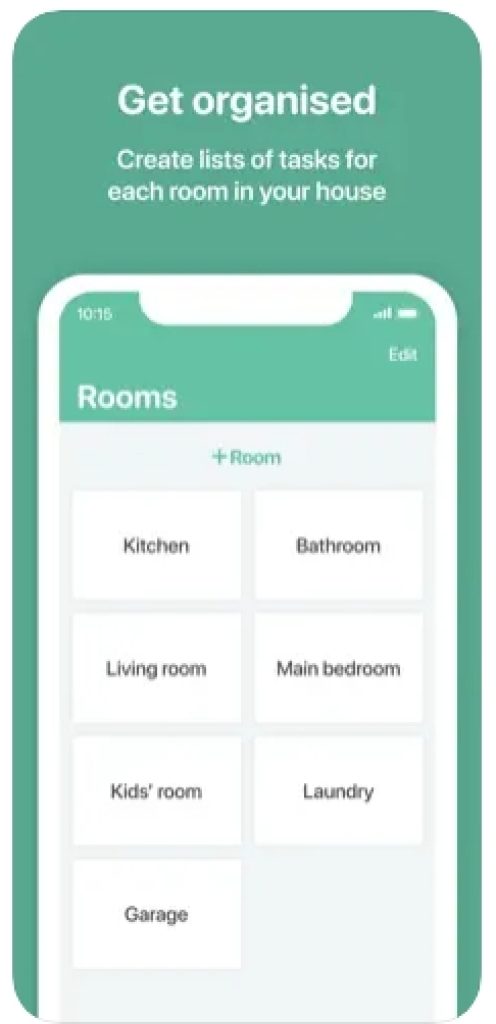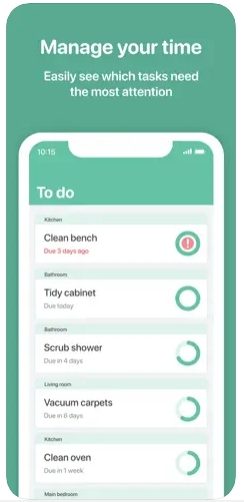 Tody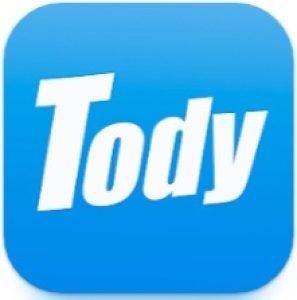 It's an app to help you gain control over house cleaning.
The main goal here is to optimize your cleaning practice and motivate you to complete chores on time. You'll get to split your entire house into areas, and add them all into the app. The most simple way is to add rooms, but you can do it in any other way too.
Once it's done, you'll get to make cleaning plans for all the rooms individually. Feel free to add all the tasks along with time to spend on them. The app lets you control the cleaning process, so there are no notifications set by default. If you feel comfortable getting reminders, you can always turn them on in the settings.
What is more, the app will visualize dirtiness in rooms you haven't cleaned for a while, so you could feel more motivated. You'll also get to add fam members and delegate some tasks to them. Don't forget to give all of them credits for completing the chores, to keep the motivation high.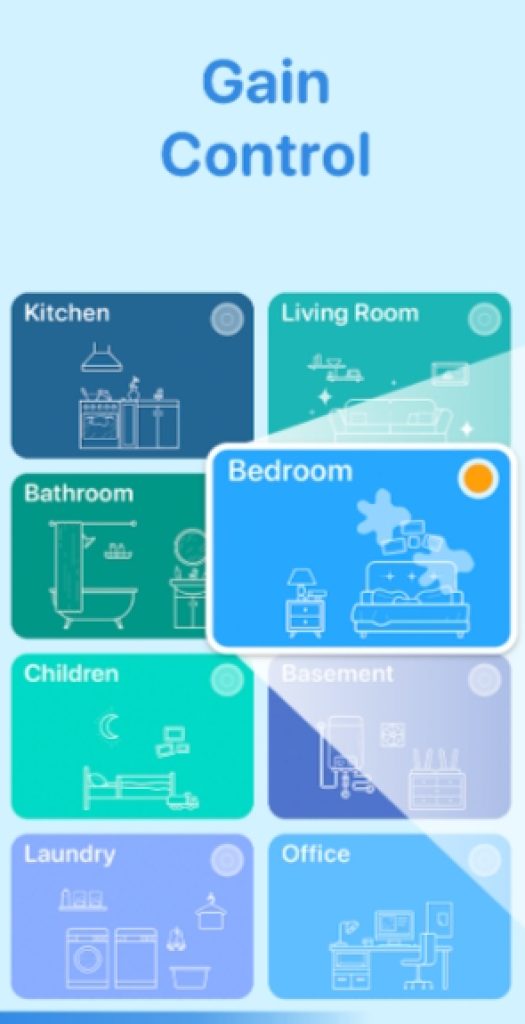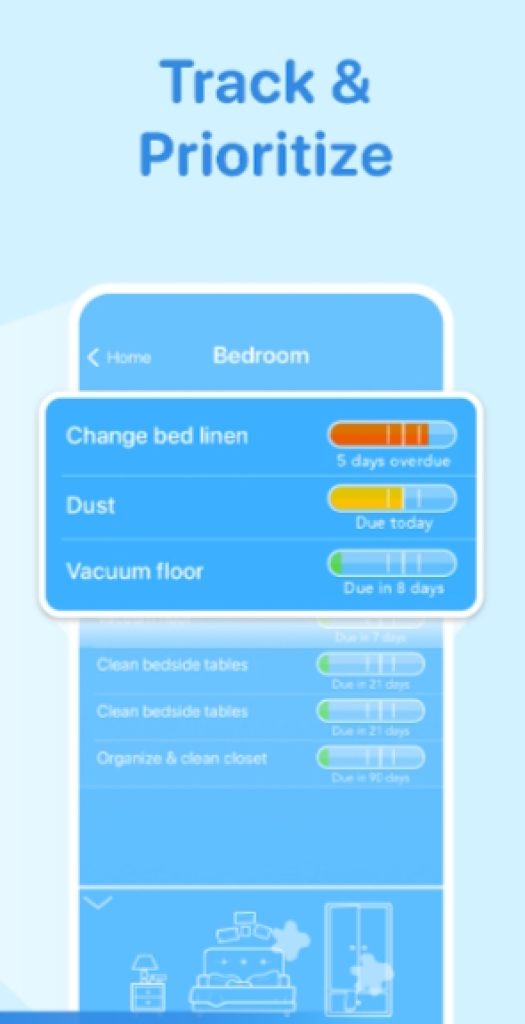 You may also check: 11 Best House Layout Apps
PikaPika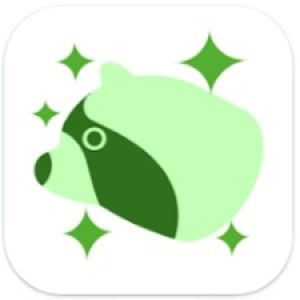 And lastly, there's an app to make simple cleaning programs.
It's a management app that lets you easily make cleaning plans and arrange your practice. The app syncs with your calendar and lets you add chore tasks for each day. You can use color codes to mark different rooms and tasks if needed.
You can also prioritize the chores to see which chores you need to deal with first. Plus, the app lets you see how long it has been since your last clean. Once the cleaning is done, you can log into the app and add notes on who was responsible for it and how clean the area is now. It's not necessary to register all the dates right away, you can do it at any time.
Beyond that, the app lets you set notifications to remind you to get to cleaning. You can also add fam members responsible for each task to be able to see who is in charge (and to create their cleaning, of course). The app syncs between various devices, so you can access it at any time.