In addition to keeping everyone in the family connected, you can also use phones for emergencies. If you have a loved one who is at risk or has health issues, you can get rid of the constant anxiety and install these best medical alert apps for Android & iOS.
With their help, you will be able to quickly get the help of a specialist or the information you need to solve the problem. Let's take a closer look at them.
My SOS Family Emergency Alerts
My SOS Family Emergency Alerts have become a convenient analog to calling emergency services. This app will help you feel safe in any situation. Send messages asking for help to your family, friends, or special services. To send a ready message you will need a few simple actions.
When you receive a message from a user, the app's dispatchers instantly calls the person specified as an emergency contact. Dialing can be done through hands-free voice commands. The service can also redirect your call to an emergency service.
You can call for help in various situations that are stressful for you. My SOS Family Emergency Alerts are especially relevant for people who are alone for long periods of time. Install it for elderly relatives and ensure their complete safety.
After installation, you need to specify the contacts to whom the alert will be sent first. After the message, the app will make a call, as the message may be rejected or not read immediately after receiving it.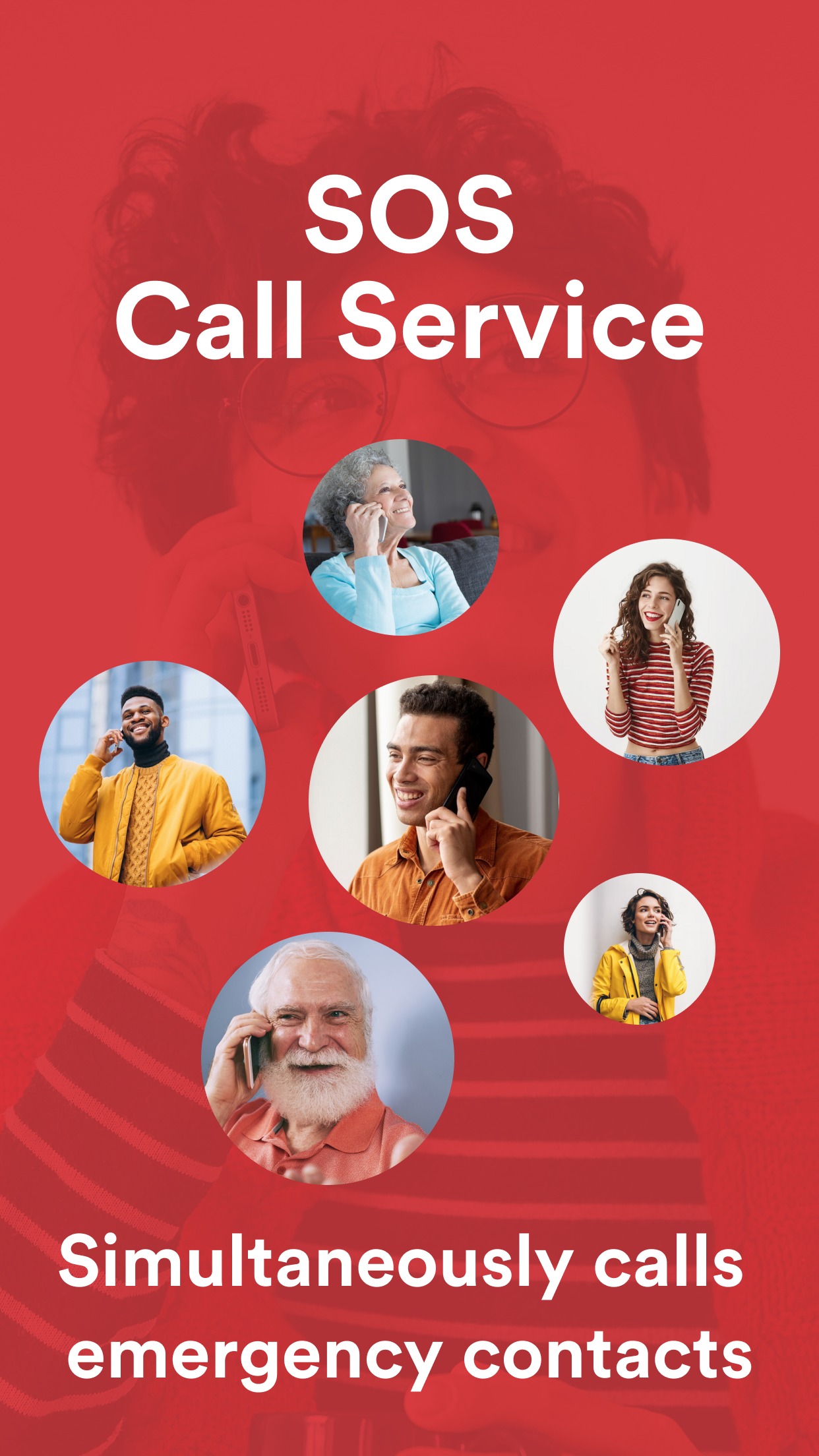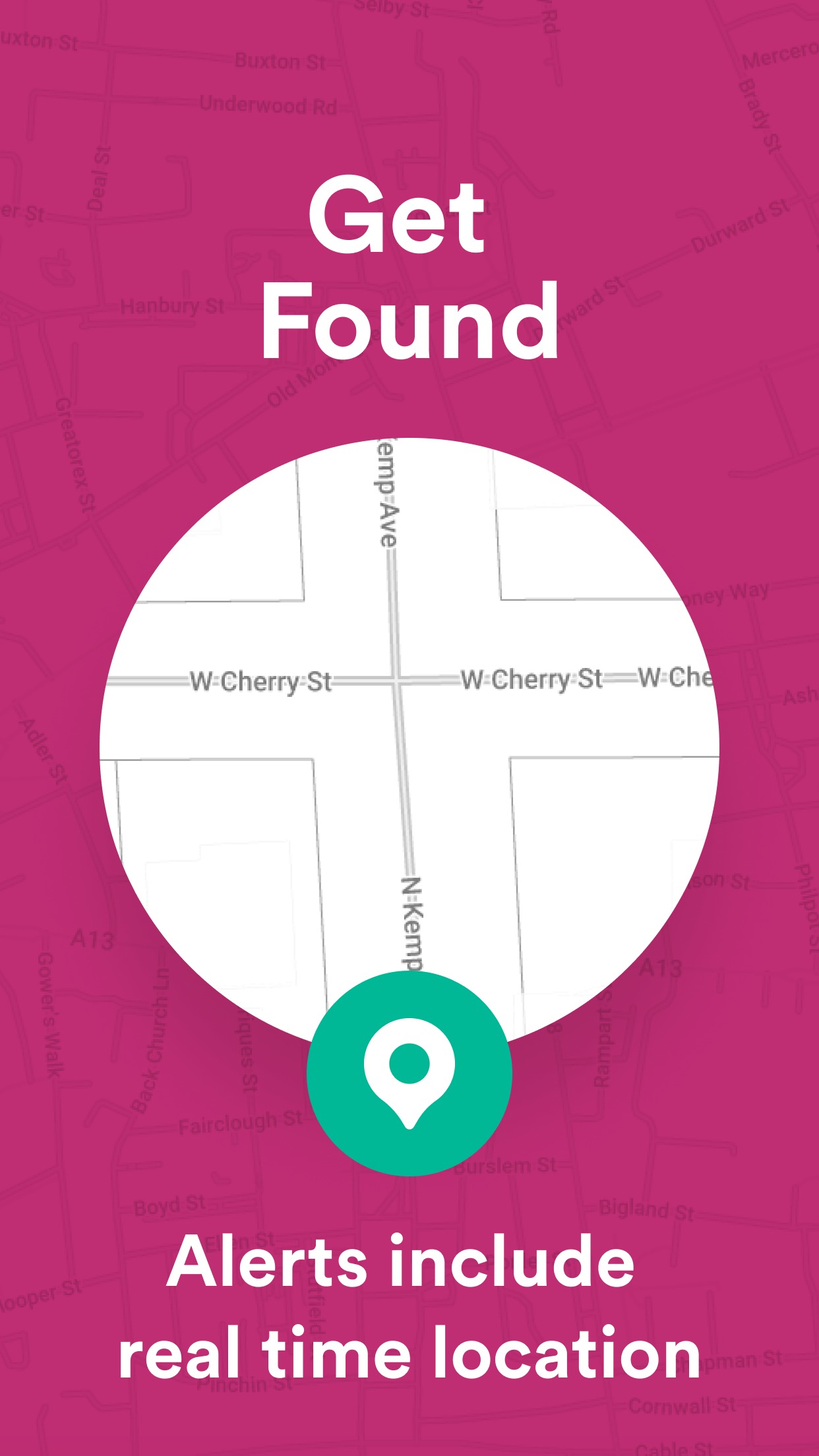 The app works for free and does not require constant updates. You can get qualified help at any time of the day. The service works without breaks and weekends. You and your relatives can count on its support in the most difficult situation.


You may also like: 9 Free Medical Billing Apps for Android & iOS
iMedAlert – Medical Alert
iMedAlert offers you fast communication with special services in emergency situations. Take care of your loved one's well-being in advance. By installing this app on your elderly person's phone, you will give them a sense of security and peace of mind.
When an emergency occurs, the app automatically sends notifications to numbers that are labeled as emergency contacts. These can be caregivers, relatives, or neighbors.
Besides, iMedAlert sends a message to emergency services long before the user has a chance to dial the correct phone number. A quick response can be crucial in a difficult life situation.
The messages sent can use a regular template asking for help. If you wish, you can enter your medical parameters, including personal information and address, diseases and allergies, medication intake, and blood type.
In addition to the messaging and notification feature, you can also use a special alarm system. This is a great way to scare a criminal if you can't call for help. Simply touch the screen to get a powerful alarm sound.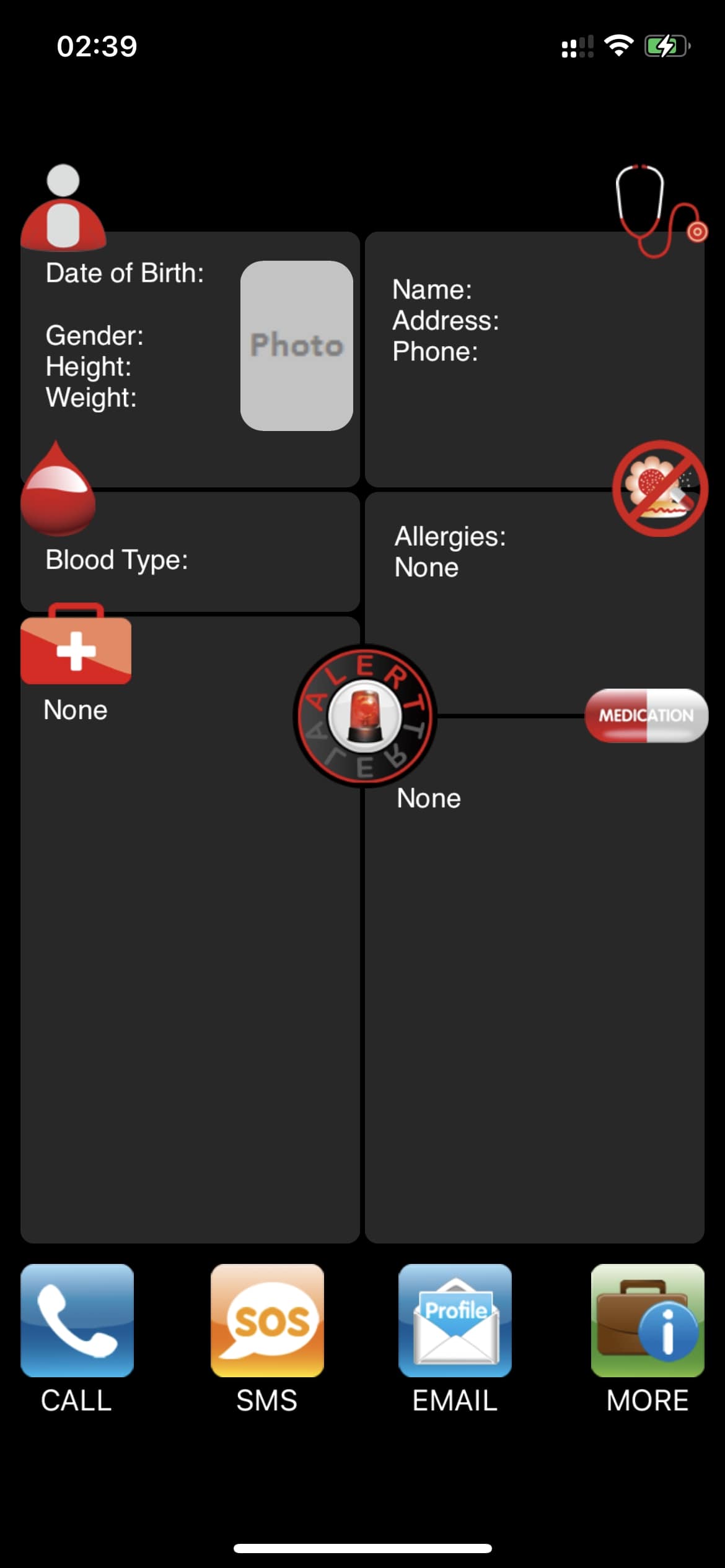 There is a high probability that you will be able to get the attention of other people and the enemy will quickly move away. You can also find out your location by sending a request. This is an actual function for children and people suffering from neurological pathology.


Medical ID
Medical ID is an electronic medical record that may one day save your life. In an emergency situation, every second counts. A person is not always conscious and can share their medical information with emergency personnel.
To avoid wasting time making requests to other healthcare providers, you can prepare such an electronic document in advance. This app can be accessed offline and through the lock screen. This is where the emergency medical professionals will find important information for you or your loved ones.
Provide your personal information and where you live. Leave the phone number of someone to contact in an emergency. Provide information about your doctor and the clinic where you receive regular care. List your chronic conditions and the medications you take on a regular basis.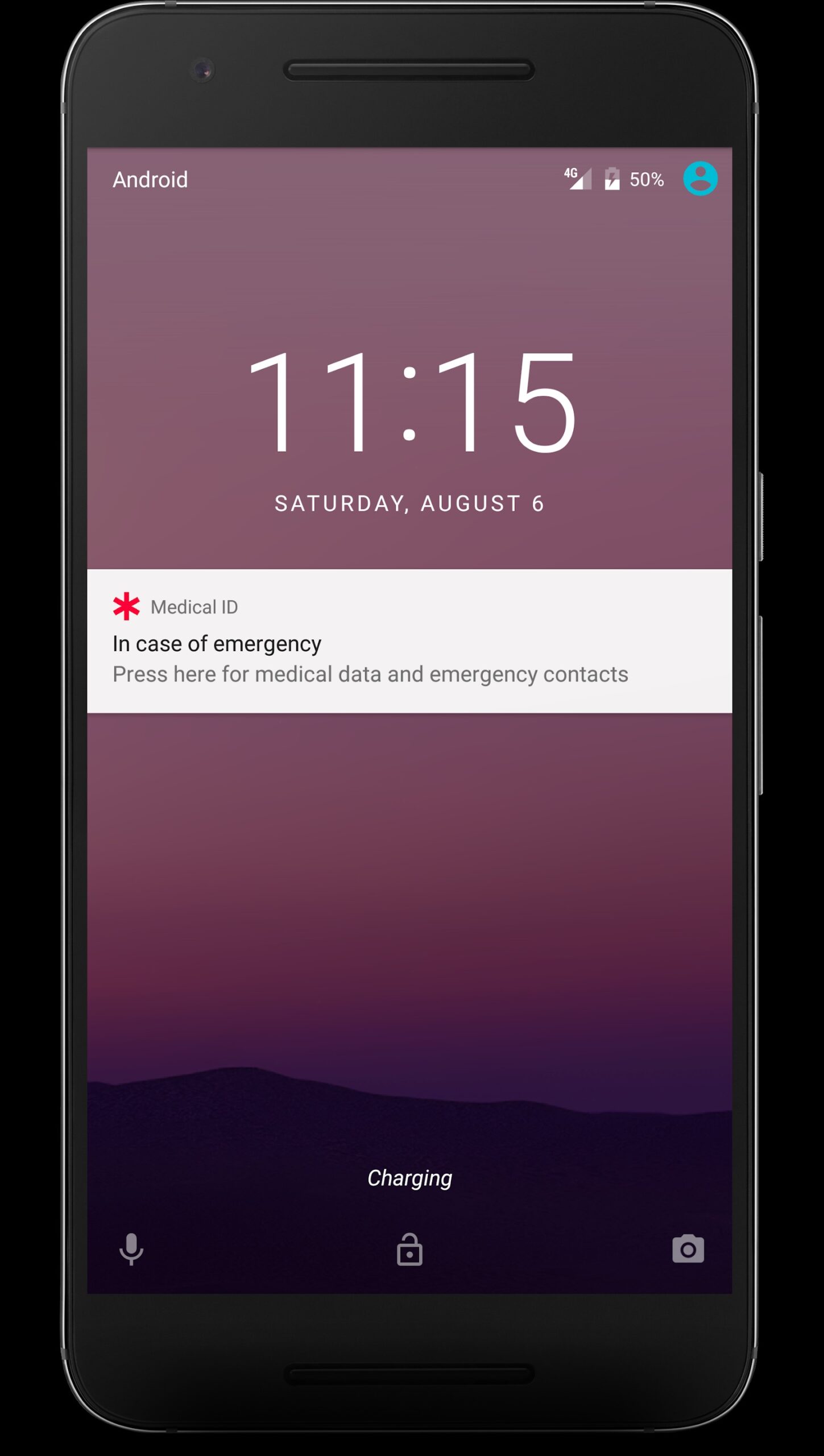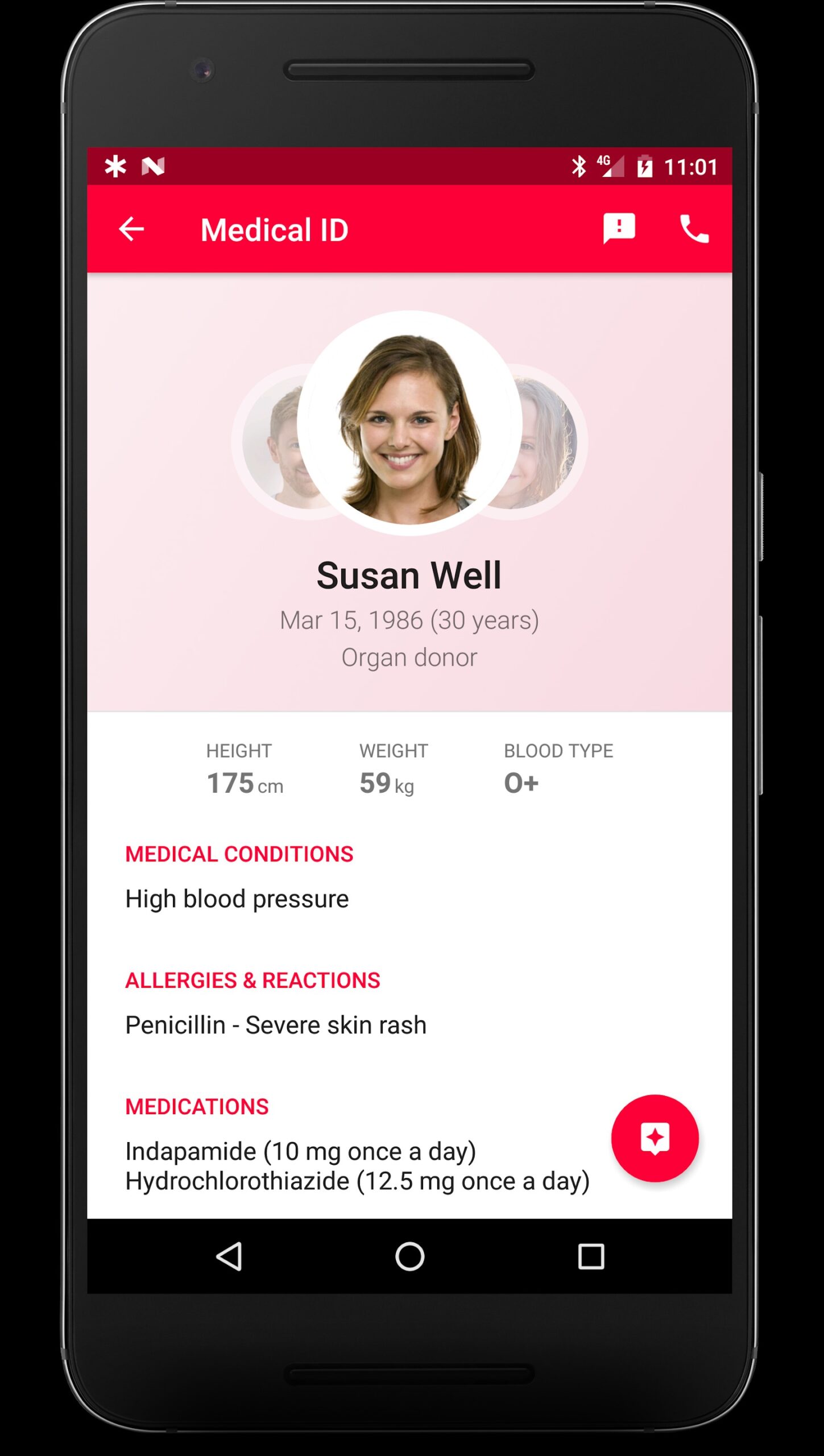 Be sure to note any allergies and your blood type. Medical ID is free to use in its entirety. The premium version offers advanced functionality. The app takes up 7.63 MB and is suitable for any electronic device with Android 5.1 and newer versions.

Medical Alert Connect
This is a feature-rich medical alert system and has already helped save about a million people. Take it seriously, because it is difficult to keep your mind sober and act correctly in an unforeseen emergency. Subscribe to Medical Alert Connect and use the modern app to protect your life and health.
Here you can choose a convenient way to notify you about what is happening to your loved one. It can be messages, e-mails, or phone calls.
With the help of a GPS navigation system, you will always know where the searched subscriber is. This can help you track the path of a child or find someone suffering from Alzheimer's disease. Rest assured that your loved ones' phone is always available and ready to go. To do this, check out the battery charge indicator.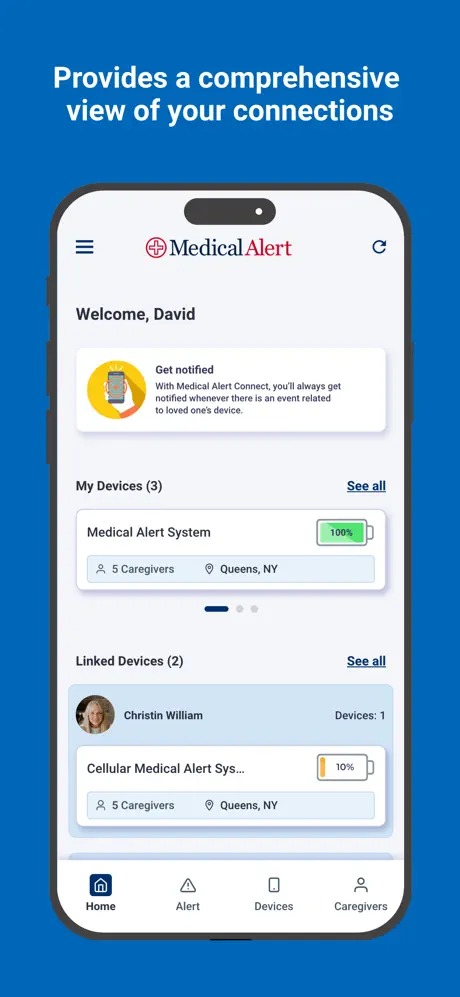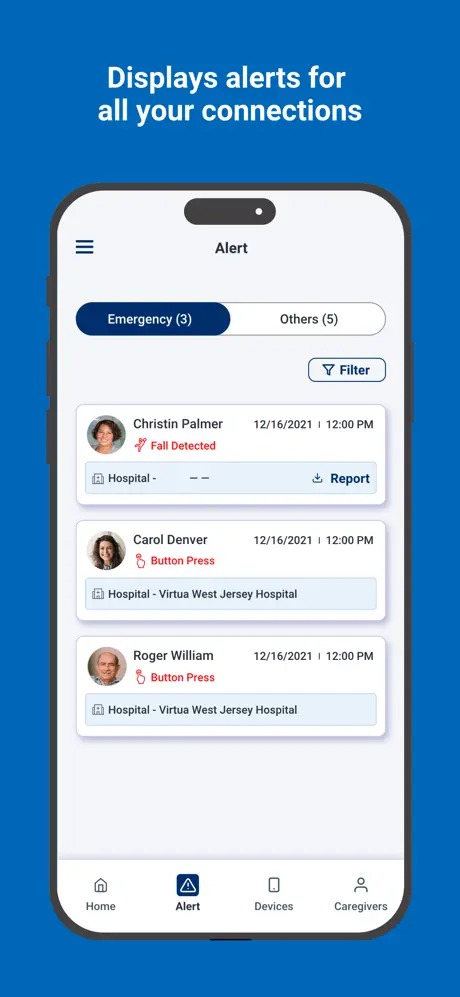 The app is easy to use on a daily basis and requires no active user action. It is ideal for anyone who is at risk. This category includes children, the elderly, and people with disabilities. Don't neglect your safety. This service helps make medical alerts simple and reliable using only your iPhone.

You may also like: 7 Best Medical Apps for patients (Android & iOS)
Ada – check your health
Ada will become a convenient substitute for a medical directory. Here you can quickly conduct a complete medical examination of yourself and your loved ones without visiting a doctor. This is convenient for all those who have a hard time traveling and cannot leave the house.
To understand what happened to you, you need to describe your symptoms and well-being. Here you will find detailed and qualified answers to your questions. If you have a headache, a rash, or a fever, open Ada. This app will automatically compare your symptoms and give you the most likely options.
Get a comprehensive answer and advice on how to proceed. Fill in your health diary, where you can record your general well-being and the severity of your symptoms. All data is taken from verified medical sources. They can be used to make a diagnosis. In complicated cases, it is recommended to visit a doctor.
All your data and results are confidential. Download the results of the electronic examination in PDF format and share them with your doctor.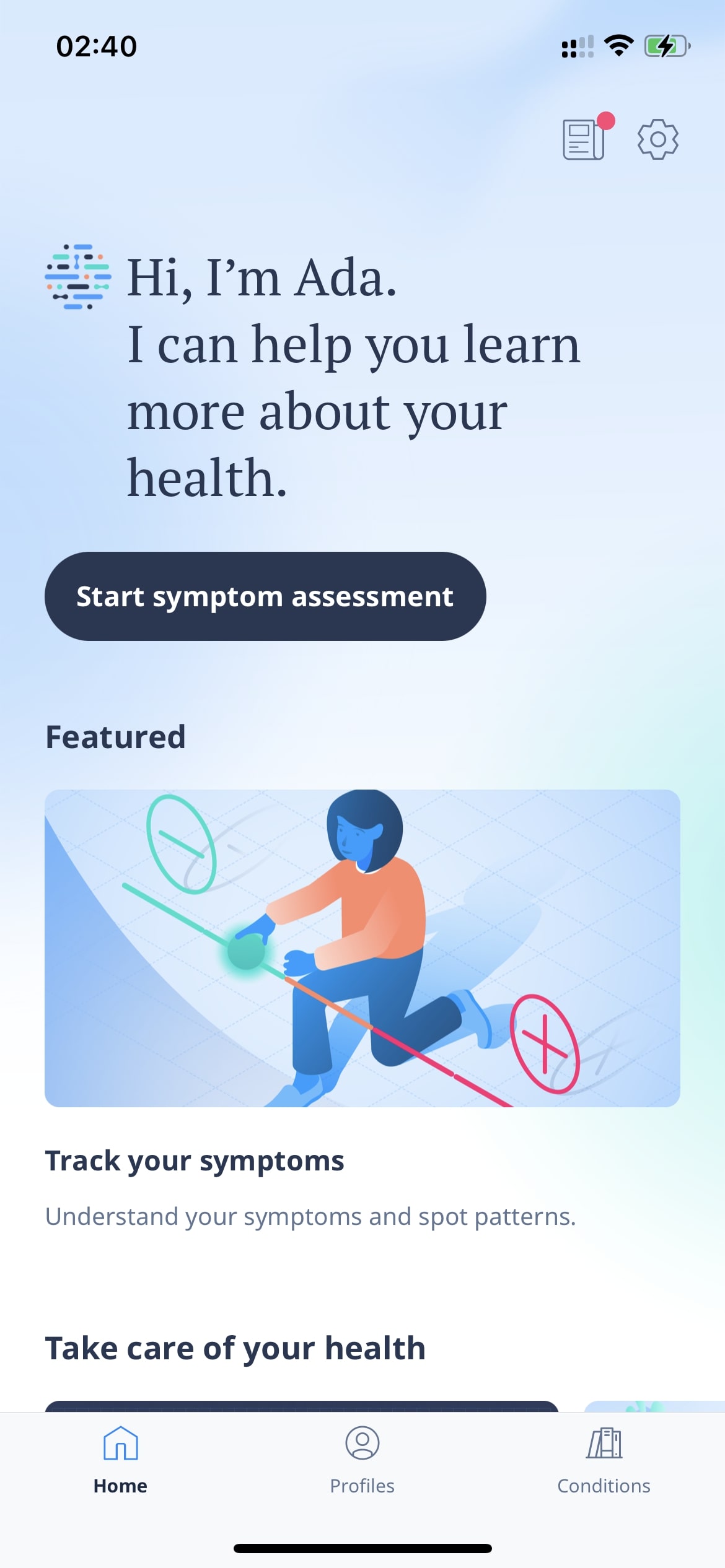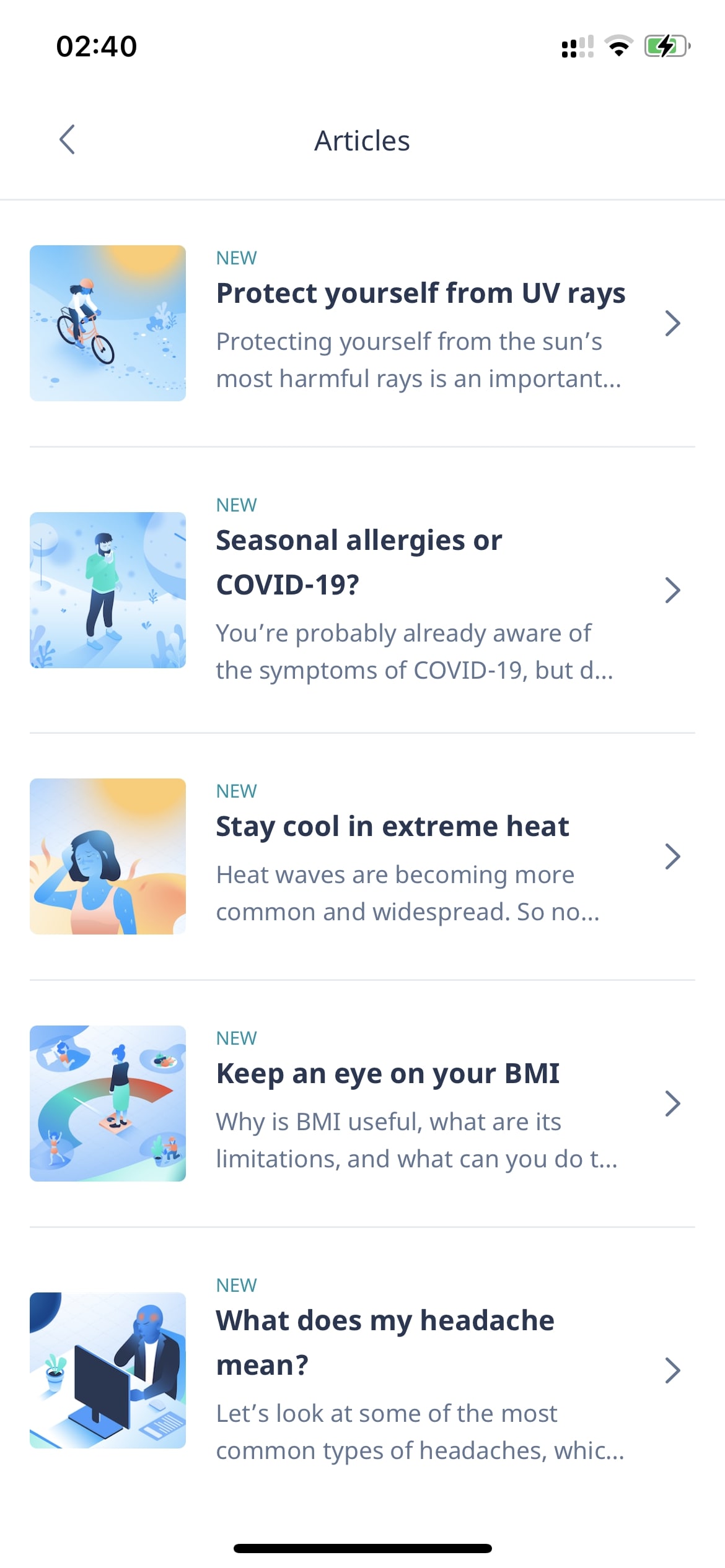 Access to all features is free. Calculate your BMI and find out how normal it is. Read popular medical articles to stay up to date on new treatments and medications.


Medical Records
A useful app for health care professionals. Save all the information that concerns the health of your patients in the Medical Records app. This repository has many useful options. The developers ensure that all information has a high level of protection and is completely confidential.
You don't need to keep a lot of paper medical histories to be aware of what's going on with each patient. Have an electronic document that keeps all information in separate folders. No confusion about referrals, tests, and exam results.
In addition to your records, text files, images videos can be saved here. Enter each patient's personal information. Describe the life and medical history, and indicate important stages of examination and treatment.
Now, by opening a folder with the desired name, you have all the data at your fingertips. Keep convenient appointment schedules to avoid overlaps. Medical Records support doctor-patient feedback. You can upload data from tests, exams, and other specialists.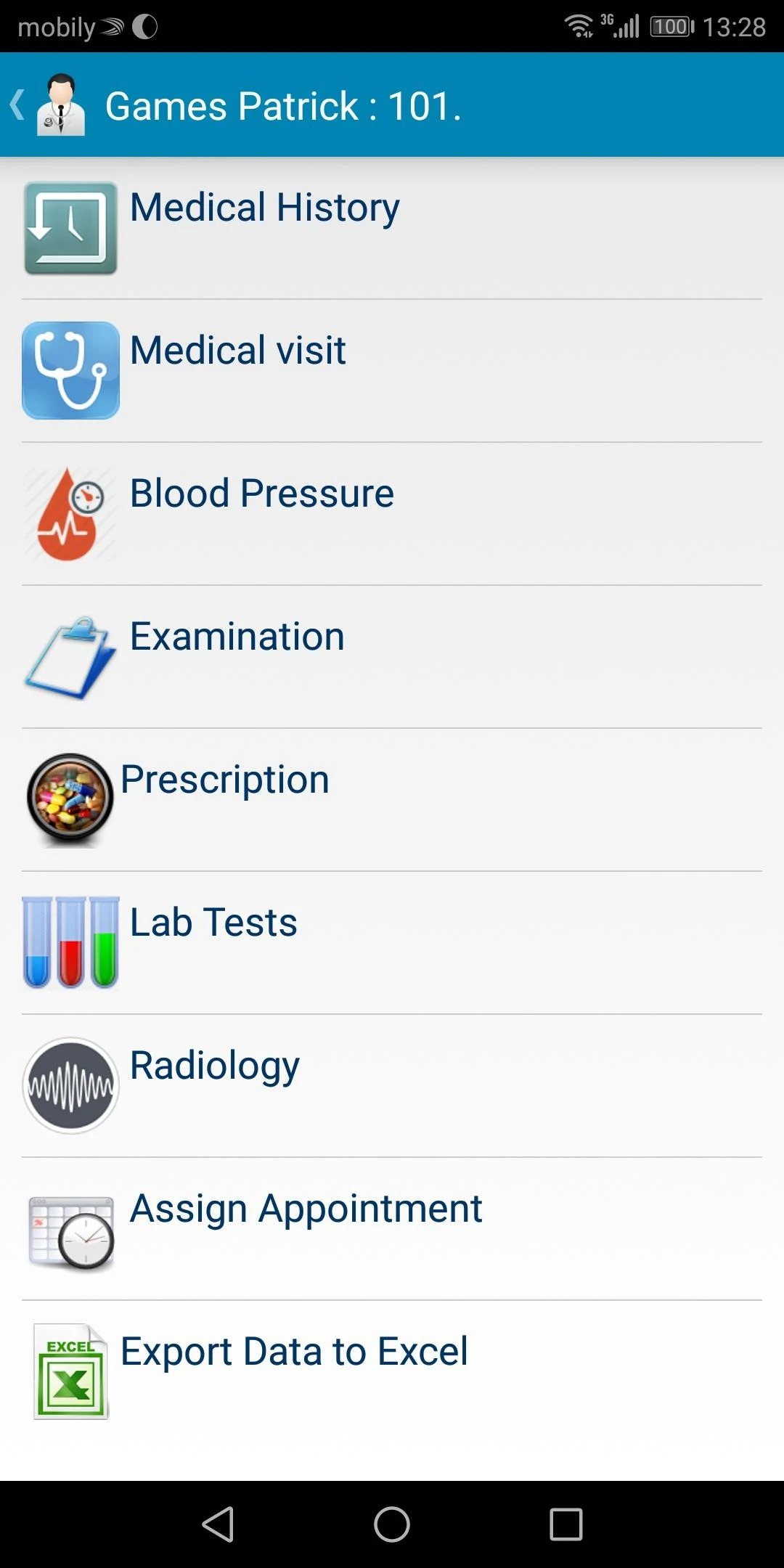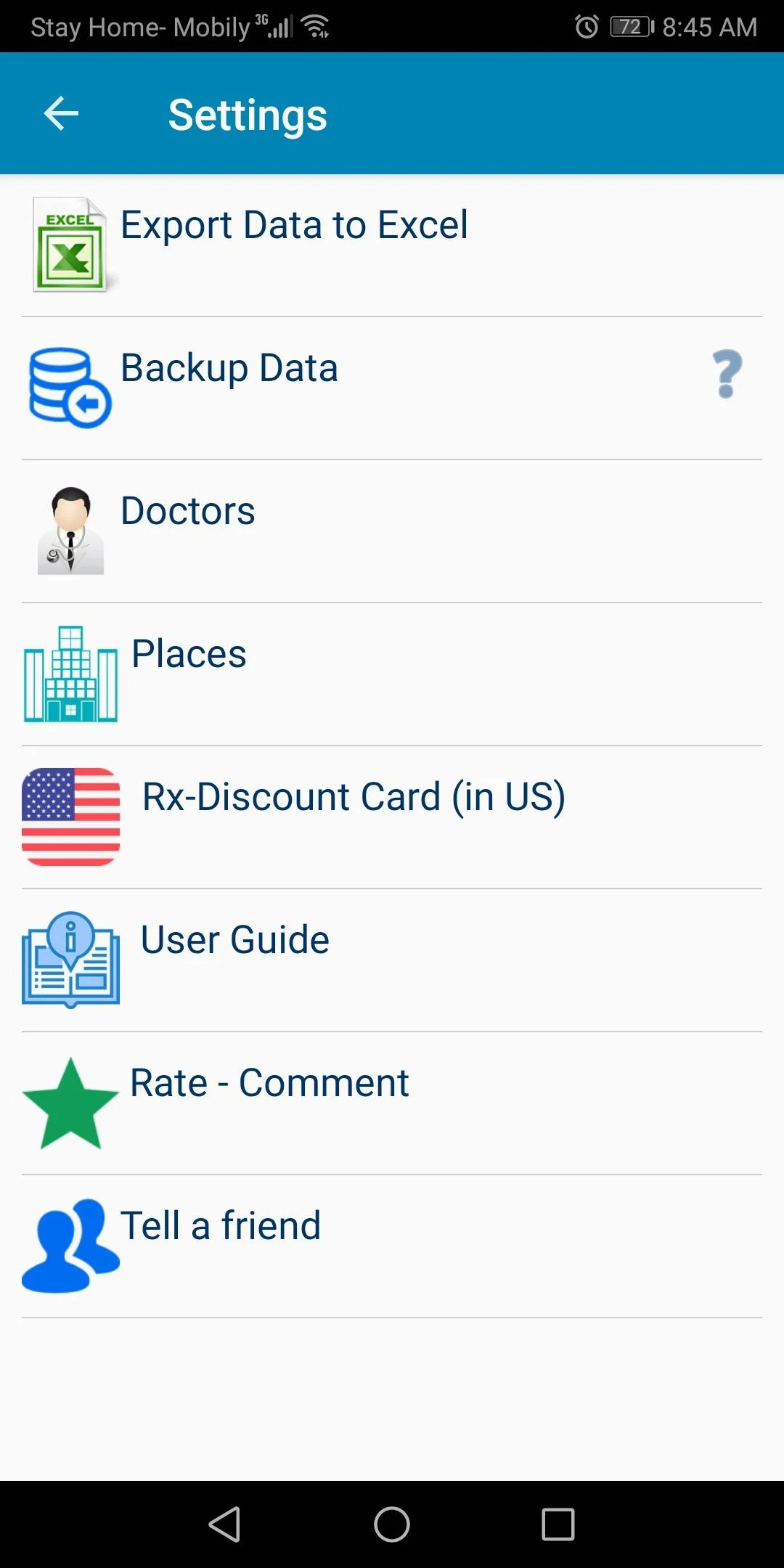 You can also note your body's reaction to a new drug or a change in dosage. To do this, you do not have to visit the doctor in person, because you can send electronic reports. If you have arterial hypertension and diabetes mellitus, you can record your blood pressure and sugar levels in real-time.

You may also like: 9 Best Medical Records Apps for Emergency Cases
5 Minute Emergency Medicine
5 Minute Emergency Medicine contains over 600 clinical tasks to help you test your emergency care skills. The suggested tasks are based on real clinical cases and are great for both students and practicing physicians. Nurses, paramedics, and pharmacists will find much useful material.
The newest and most up-to-date approaches are offered here. Tasks help to develop clinical thinking and cope with stress in emergency cases.
Pay attention to the extended range of diseases. You will have to diagnose combined trauma, anaphylactic shock, and bleeding. Separate are the tasks associated with domestic violence.
Here you will find not only the practice section presented in the form of tasks. Pay attention to medical reference books, which are used by the best specialists around the world.
Besides, the app has built-in medical calculators. With their help, you can easily calculate the body mass index of patients.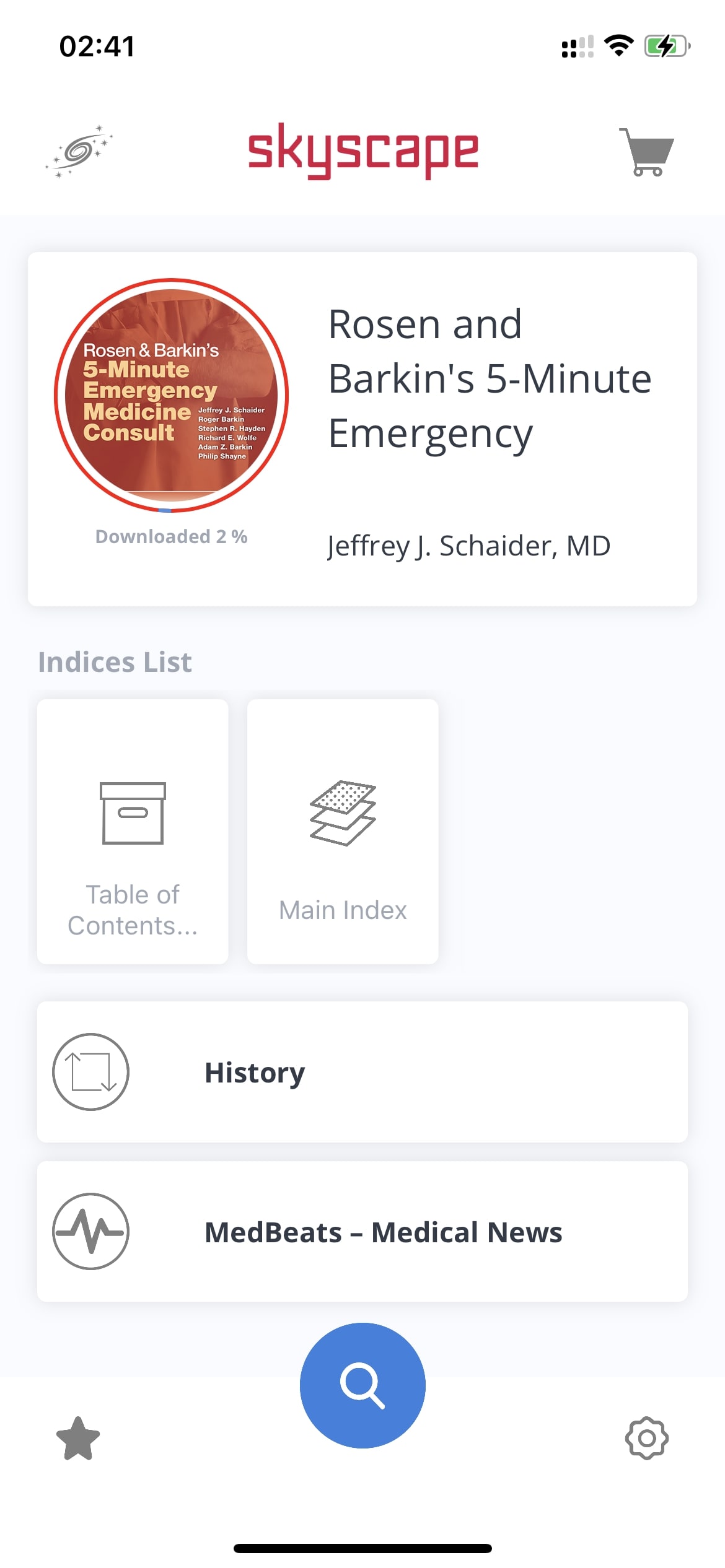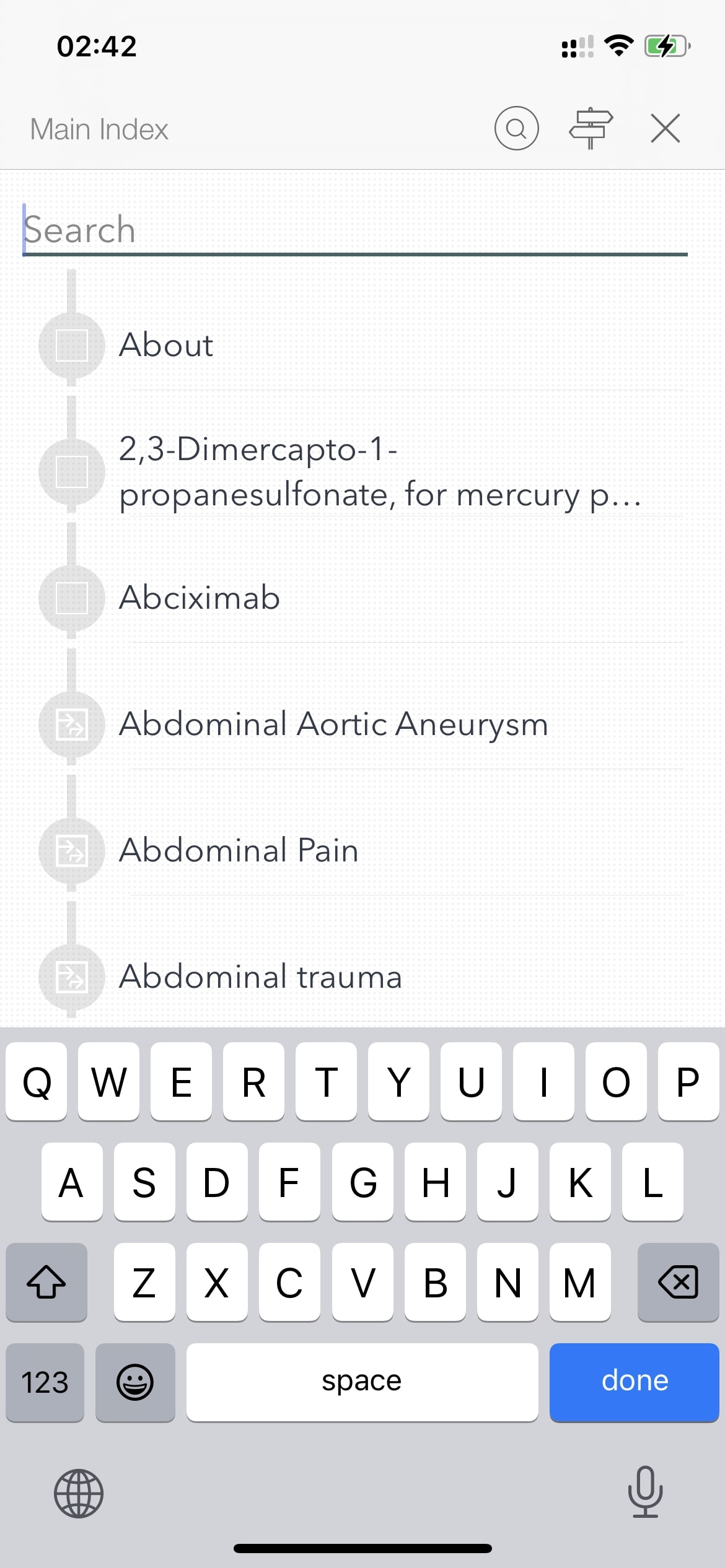 5 Minute Emergency Medicine is a mobile supplement to Rosen & Barkin's training manual and includes a free trial version. A one-year subscription is required to access the full scope of tasks.