Sometimes we are lazy. Sometimes we are very tired. We are so lazy to get up from the couch and go for the remote. What should we do? Download the universal remote app. It will save you time.
You can continue to lie on the couch. Just take the phone, open the app, and click on the button. You can switch the channel on the TV or turn off the air conditioner. Your life will become easier.
Apps work fast. You don't need an internet connection. You can control different devices. If your remote is broken, these apps will help you. Don't buy a new remote.
You can also check: 13 Best DVD remote apps for Android & iOS
The app has all the functions of the remote. Turn down and turn up the volume. Turn off the sound. Flip through channels. This is your dream. There is a list of universal remote apps. Try them all or choose only one.
Amazon Fire TV
Amazon Fire TV allows you to easily navigate through its various features. You can browse and search for your favorite shows, movies, and apps with ease. The app's interface is designed for simplicity and convenience.
One of the standout features of this app is its streaming capabilities. It provides access to a vast library of content, including popular streaming services like Netflix, Amazon Prime Video, Disney+, Hulu, and many more. You can watch movies, TV series, live sports, and even listen to music.
Amazon Fire TV incorporates voice search functionality. Simply speak into your device's microphone, and the app will help you find what you're looking for quickly.
The app allows you to create multiple user profiles, making it ideal for families. Each profile can have its own customized preferences and watchlists.
For added peace of mind, Amazon Fire TV offers parental controls, enabling you to restrict content access for younger viewers. With built-in Alexa support, you can control your Fire TV with voice commands, making it even more convenient to navigate and search for content.
All in all, this is a decent app that you will appreciate – I believe that it is a high-quality universal remote app.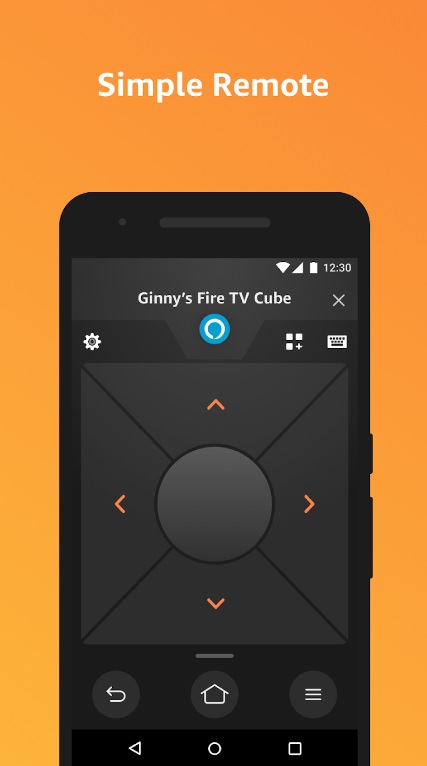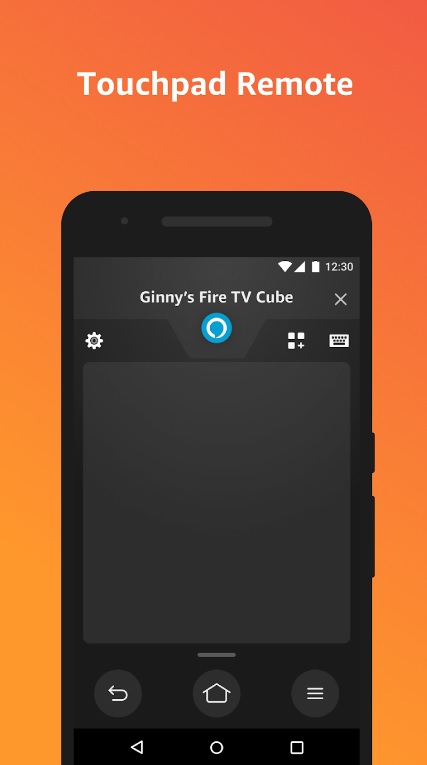 You may also like: 11 Best Transcribe Video to Text Apps for Android & iOS
SURE – Smart Home and TV Universal Remote
The main feature of the app is voice control. You can just say the command. The app will execute it. You don't even need to touch the phone. You will save a lot of time.
You can make your barn house easier. Manage all devices in one app. Try this app. You will not regret it. It is also a music player. The app has many features. It is important to automate your actions.
The app has been used by more than 10 million people. It helps them control any devices. If you have any questions, please contact support. You will get an answer immediately.
The app supports thousands of different devices of any brand. Don't be afraid that it will not be able to control your TV. It can do anything! The app is asking for your permission. This is important for privacy.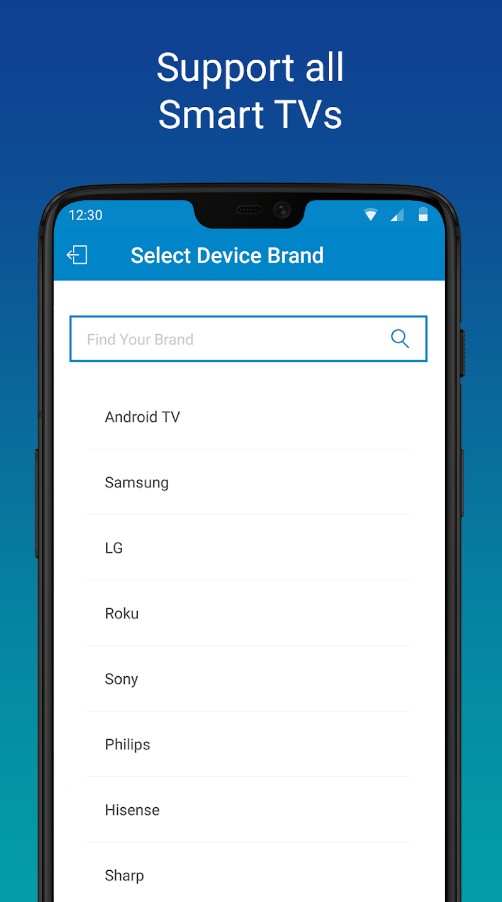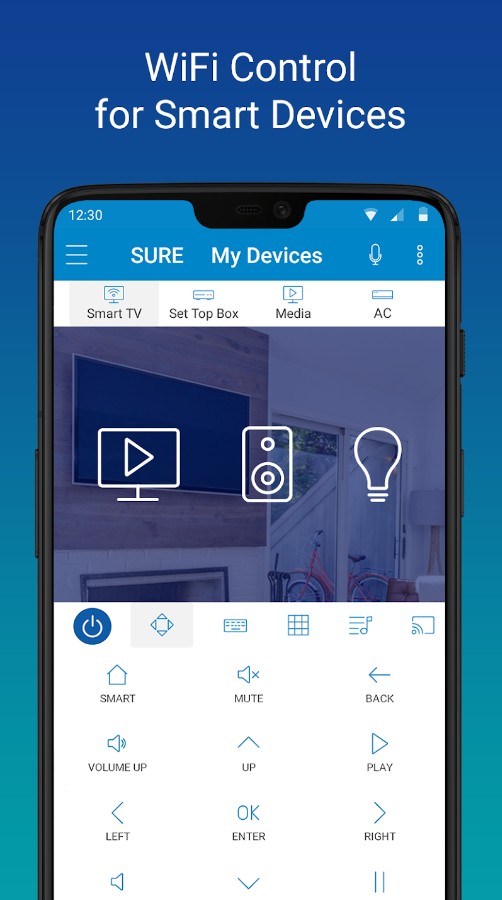 TeamViewer Remote Control
TeamViewer Remote Control is a powerful Android app designed for remote access and support, making it easier than ever to connect to other devices, collaborate, and troubleshoot issues.
With its user-friendly interface and a wide range of features, it's a valuable tool for both personal and professional use.
The app's main menu includes sections like "Remote Control," "File Transfer," "Chat," and "Contacts." These sections enable you to perform various tasks, from controlling remote devices to transferring files and communicating with others.
TeamViewer Remote Control is versatile and compatible with a variety of devices. You can connect to and control Windows, Mac, and Linux computers from your Android device.
In addition, it allows cross-platform connections, making it possible to provide support or access your own devices regardless of the operating system.
So, TeamViewer Remote Control is an essential tool for anyone needing remote access to devices or providing technical support on the go.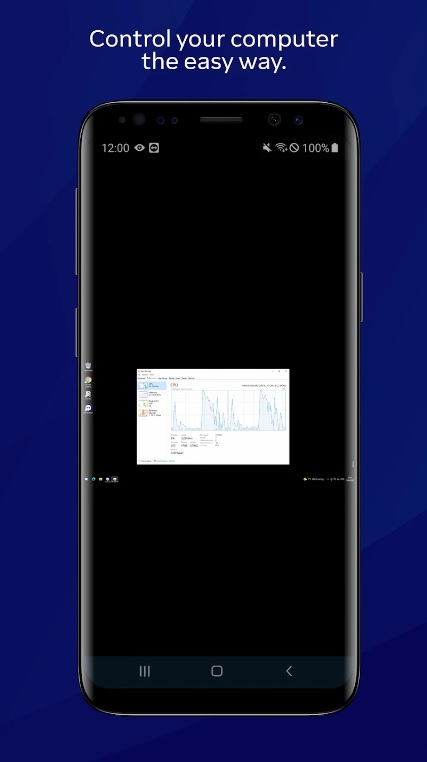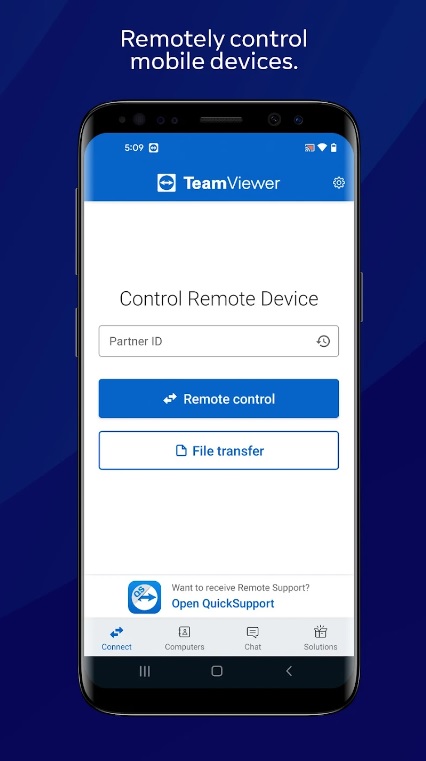 URC Total Control 2.0 Mobile
This app is a total remote control for your home. You can control all your devices in one app. It's comfortable. Turn off the lights. Turn on the TV. You no longer need to go anywhere.
You will save a lot of time. Just stay where you are. All you need is your smartphone and this app. You won't be able to stop using it. The app requires a Wi-Fi connection. It works very fast.
This is a professional app to work with your home devices. Automate your home. Manage your security system. You will get full control over your home.
Your guests will be surprised. Adjust the brightness of the light. You can quickly manage everything. You can use the app as a music player. Turn on your favorite song! Any household chores run quickly.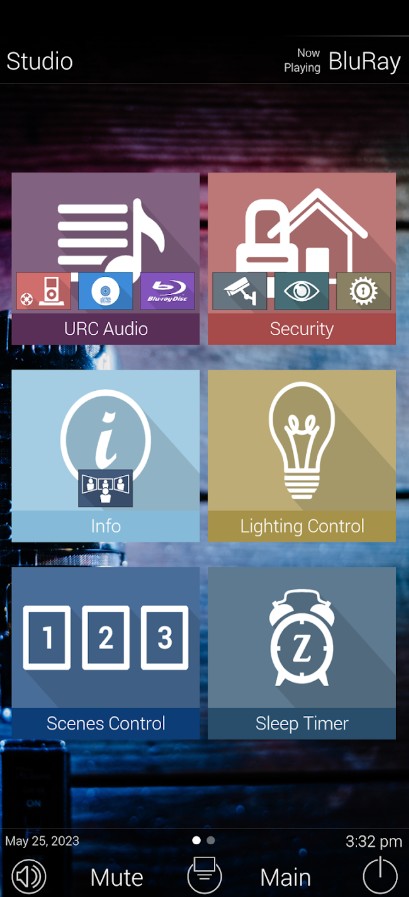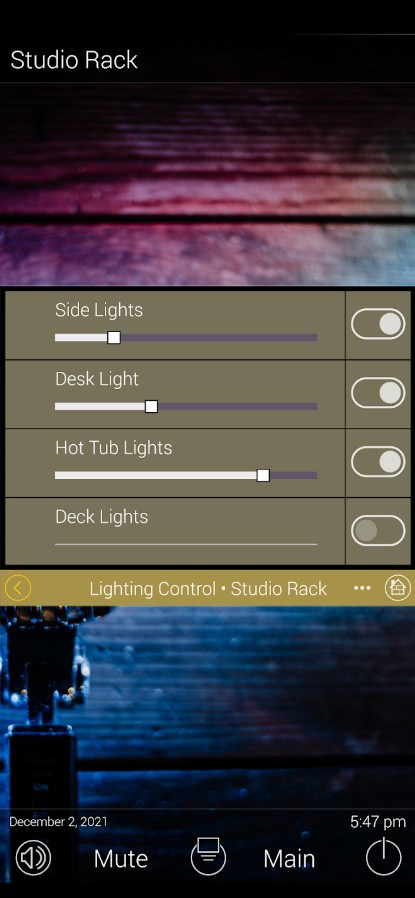 Lovense Remote
Lovense Remote is an app designed to control Lovense's line of smart sex toys. It provides a seamless and user-friendly experience for individuals or couples seeking to enhance their intimate moments through technology.
Navigating the Lovense Remote app is straightforward, with an intuitive design that doesn't overwhelm users. Its user-friendly interface ensures that anyone can use it with ease.
The main menu of the app typically includes sections like "Devices," "Settings," and "More." In the "Devices" section, users can connect and manage their Lovense toys. "Settings" allows for customization, while "More" often contains additional options and information.
Lovense toys are equipped with Bluetooth technology, and this app acts as a remote control to manage those devices.
Users can adjust settings like vibration intensity, patterns, and more with just a few taps on their mobile devices. For couples in long-distance relationships, it's an excellent tool to stay connected and intimate.
In conclusion, I would say that this is a helpful tool that will allow you to use your TV in a simple way.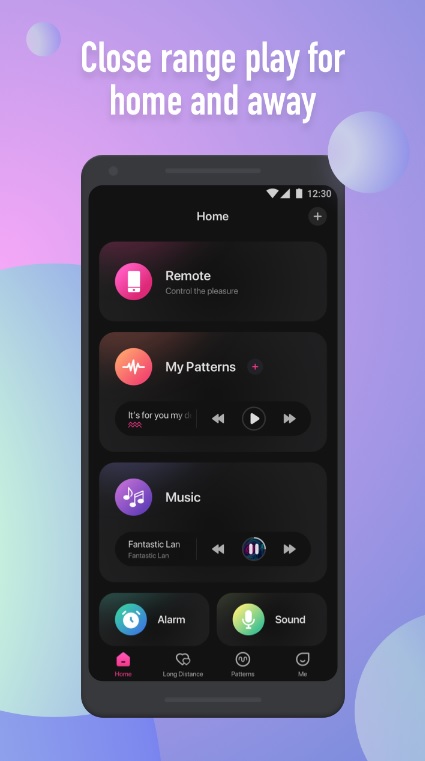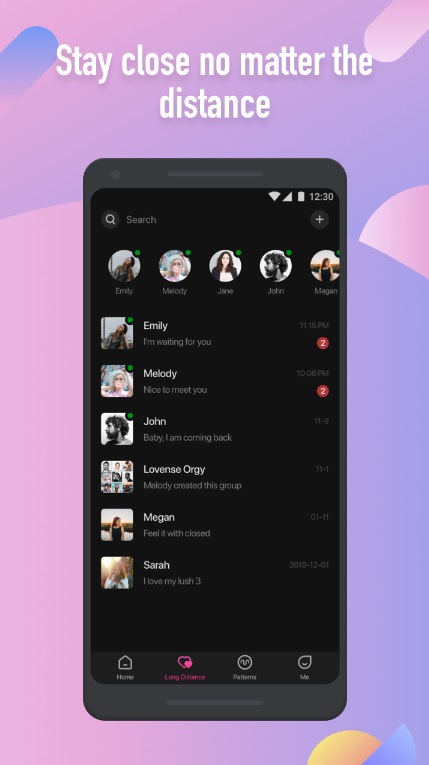 Universal TV Remote Control
This is an innovative home management technology. This is a smart remote. You can manage anything. Control the lights, televisions, radio sets, music players, and other devices in your home. The app supports a lot of brands. Use voice control to make your actions faster. If you lost your remote, don't be upset. This app will help you.
The app has been downloaded more than 50 million times. You will no longer scold your children for breaking the remote. You will always have access to the remote control. All useful actions in one app. The design of the app is very convenient. Modern background and elegant buttons. Try this app. You won't regret it!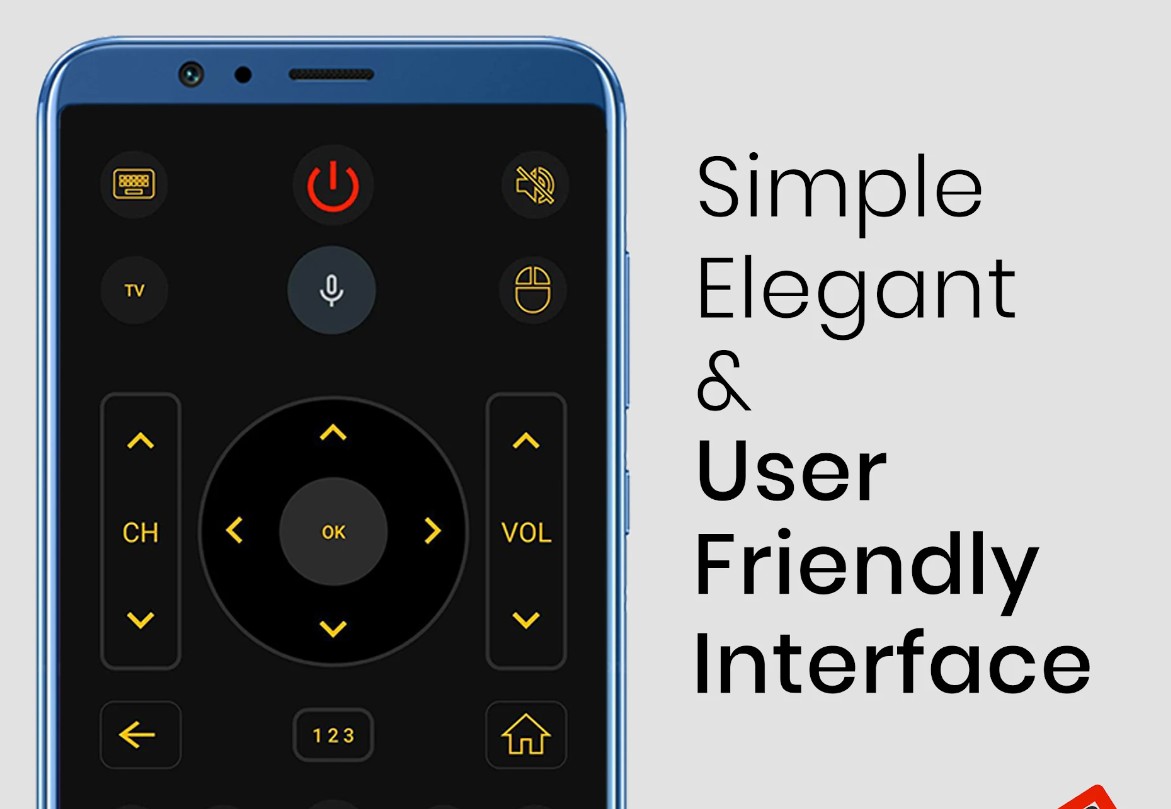 Universal Remote for All TV
Are you tired of buying a new remote? It is a waste of money. Download the remote control app to your smartphone. You can control all the TVs in your home. The app supports all brands.
It will definitely suit you. Increase or decrease the volume. Turn off the sound. It is a mute mode. Switch any channels. Add channels to your favorite list. Everything is possible!
The app has been used by more than 1 million people. The interface of the app is like a remote. You will see all the buttons such as on the remote. You can choose a new style of the remote. Personalize it. Your life will become easier with this app. Control all the TVs in your home. Only one click is needed. Play music via Wi-Fi.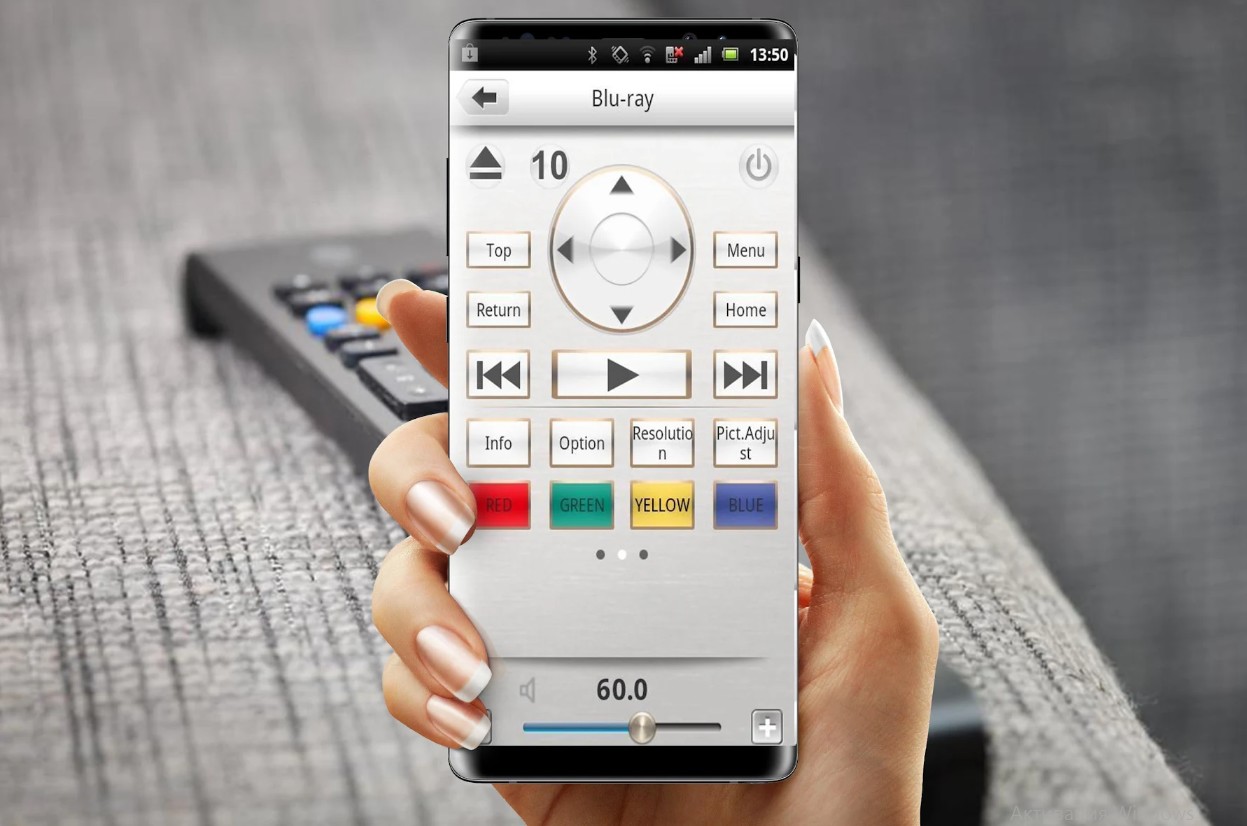 Universal Remote Control Free
You can control any devices of your home. Turn on the DVD player and watch movies. Turn on the projector. This is useful at the university.
Turn on or turn off the TV set. You don't need to get out of bed. Manage your music player. Turn up the volume when your favorite song is playing! Control game consoles. IT is easy to control everything. Just one click.
It is a perfect remote for any device. You can it anywhere ay home. The app doesn't need an Internet connection. It works fast. The design of the application is like a real remote control.
Use the touch screen of your smartphone. You can easily learn to use it. It has been downloaded more than 1 million times! Try it and you will be convinced of the effectiveness.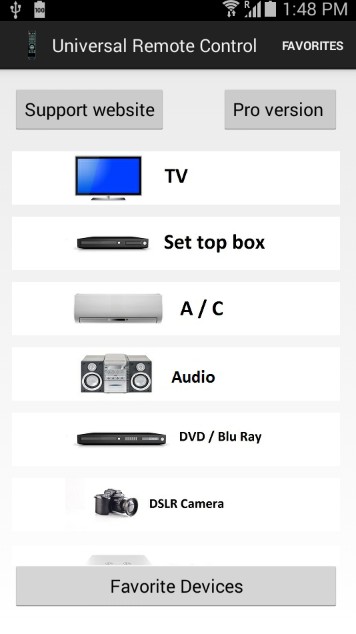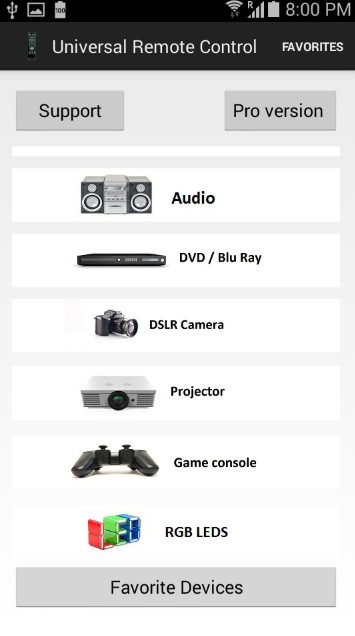 You may also like: 13 Free Live TV Apps for Android & iOS
Universal Remote Control
This simple app will help you manage your home electronics. It supports all brands and devices. Don't worry about inconsistencies. The app will save your life. Sometimes we lose or break the remote.
We don't know what to do. Download this remote app. Electronic control will be your favorite hobby. It is easy to use. Just open the app and you will see the remote.
Set up the remote to control your TV. The app will remember your devices. You just need to open the app. Switch channels. Increase the volume.
The app has been installed more than 1 million times. The design of the app is simple. It is like a real remote. Grey background and black buttons. You will like the app. It will save you time and make life easier.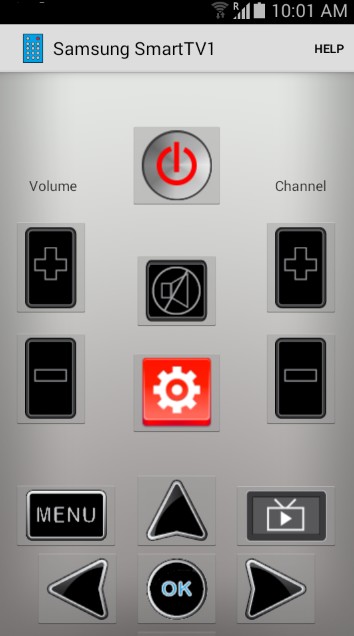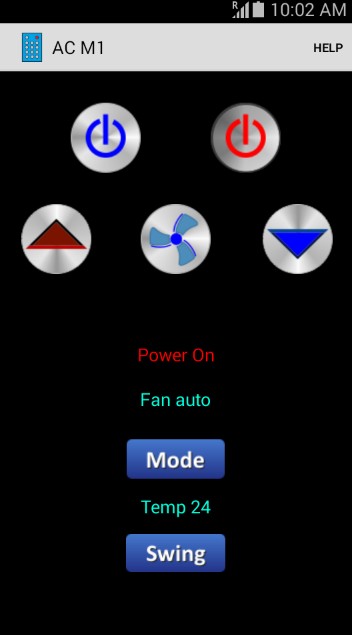 Universal TV Remote
Controlling your devices has never been so easy. All you need is this app. Connect the app to all the TVs in your house. You can manage them without getting up from the couch.
Just open the app and click on the desired buttons. Change the volume. Switch channels. You will save time and money. You no longer need to buy batteries. Charge your smartphone. The remote app will work forever.
Have you arrived at the hotel and cannot find the TV remote control? Use this app. It works fast. The design of the app is like a real remote control. The app will ask for data permission. This increases the security of using the app. The app is popular. It has been used by more than 1 million people. Try it. Your life will never be the same.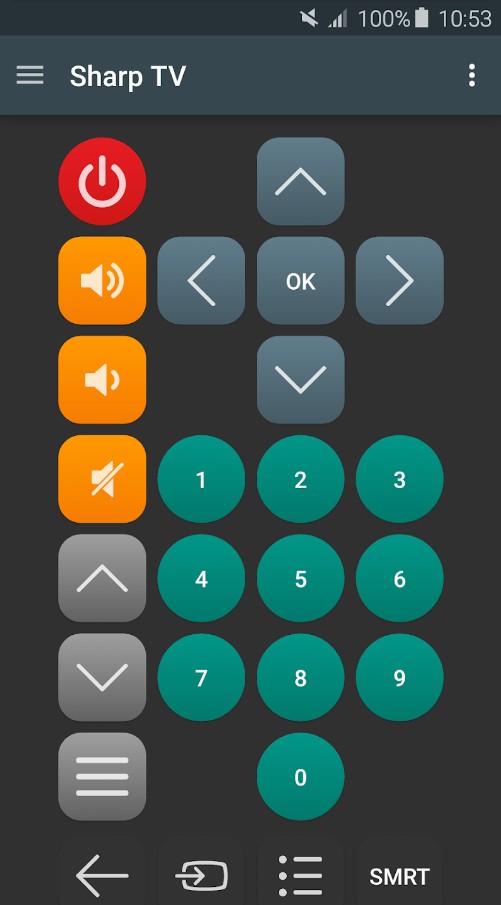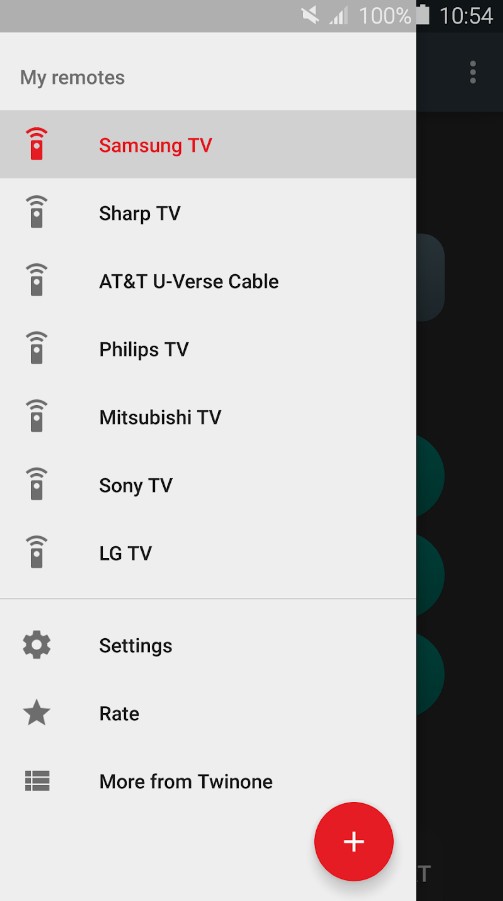 Universal TV Remote-ZaZa Remote
The design of the app is modern. White background and white buttons. You will be pleased to use it. The app supports many brands. Control any devices. You can set the alarm.
You can find the weather forecast outside. Look at the temperature of the room. The app is easy to use. Manage the electricity in your smart home. You can turn off the power.
The application has many useful features. You can try them all. This is a remote control in your pocket. All in one app. You don't need to buy thousands of remotes. TV remote looks like a real one. The app has been downloaded more than 10 million times. Everyone likes it. It makes life easier. You will be happy to have this remote.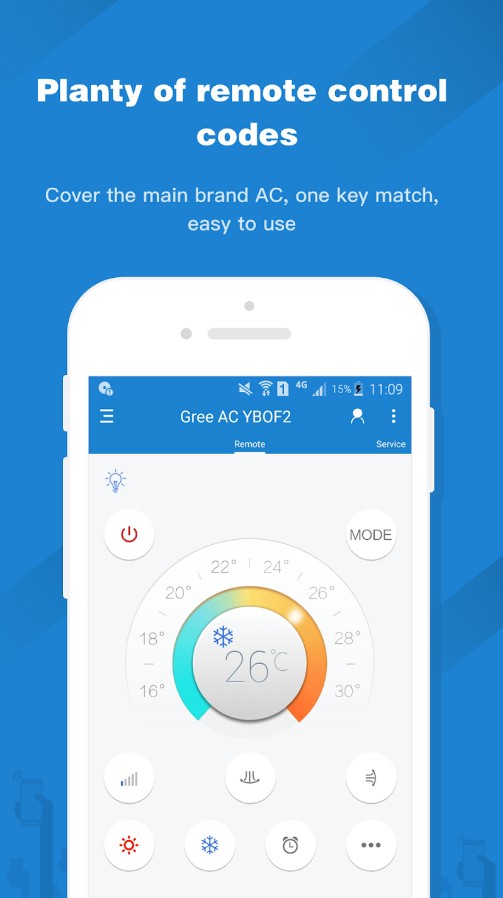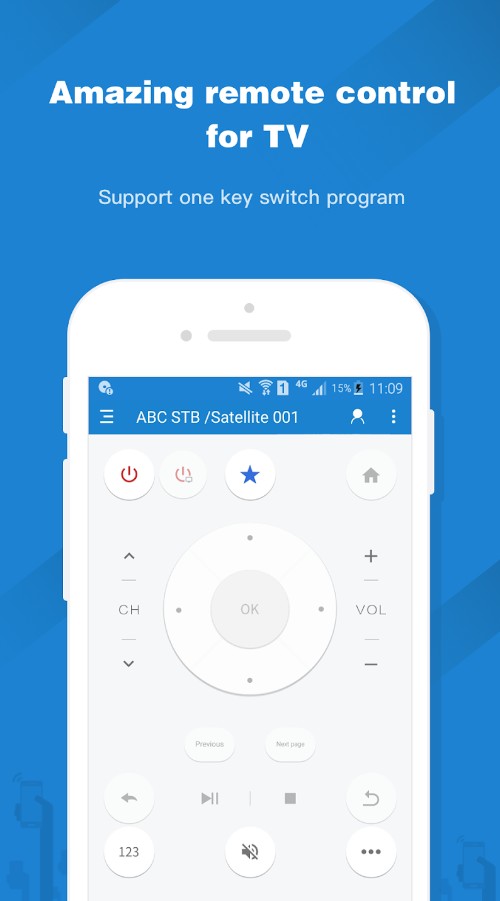 Roku Remote Control: RoByte
For those who have a smart TV and loves watching Netflix, Amazon Videos, Disney+, and other streaming services, there is a specified remote control app – RoByte. This app is also convertible into a widget.
The controller itself is quite simple but in the main menu, you will be seeing the list of the streaming services and channels with the ability to switch on the in a second. There is also a separate search bar where you can, for instance, type the name of a certain episode, and the app will find it in the database for you.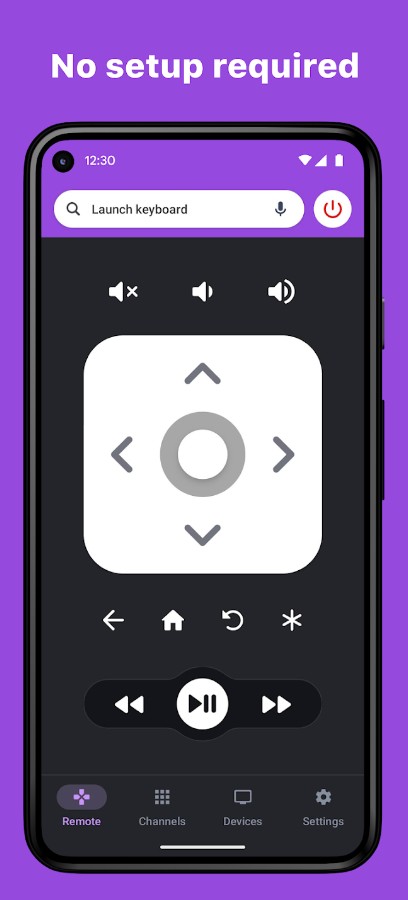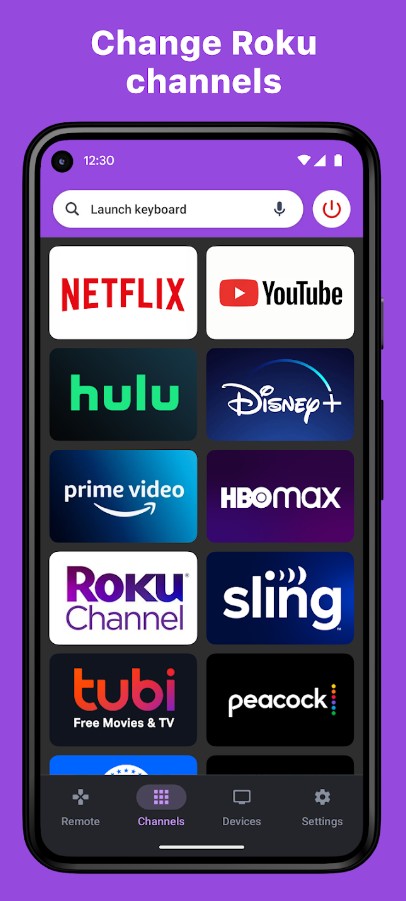 Mi Remote controller
Remote control apps can be different. Some of them look like they are created for controlling the UFO airship, and some of them are more simple with fewer functions. Here it is fair enough to claim that the abundance of unique and elaborate features doesn't guarantee the success of the an app like that.
Not all people are able and want to handle the complex setting and try not to get lost in dozens of buttons (especially the older generation). That's why an app like MI Remote controller is a perfect option for them.
It includes all the necessary features of a remote control app – but in the same time, it has a very clear and user-friendly interface where you can easily orientate and understand the meaning of each button.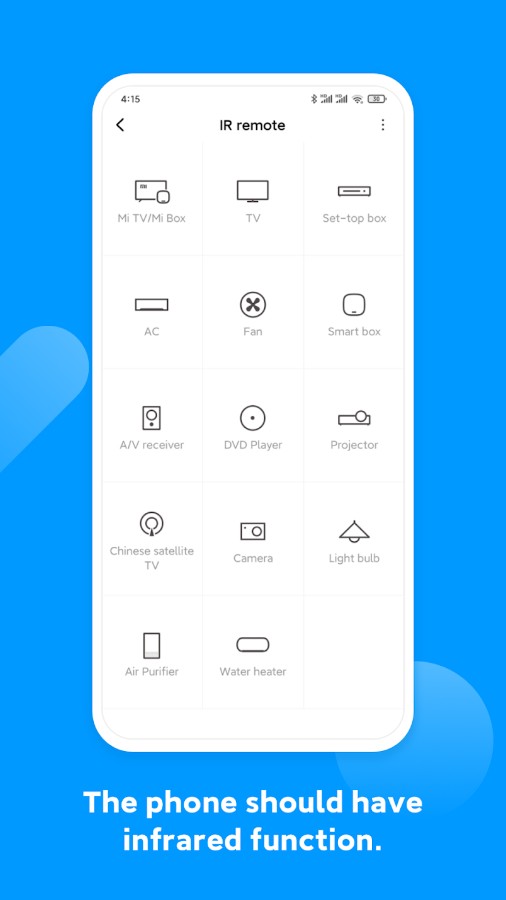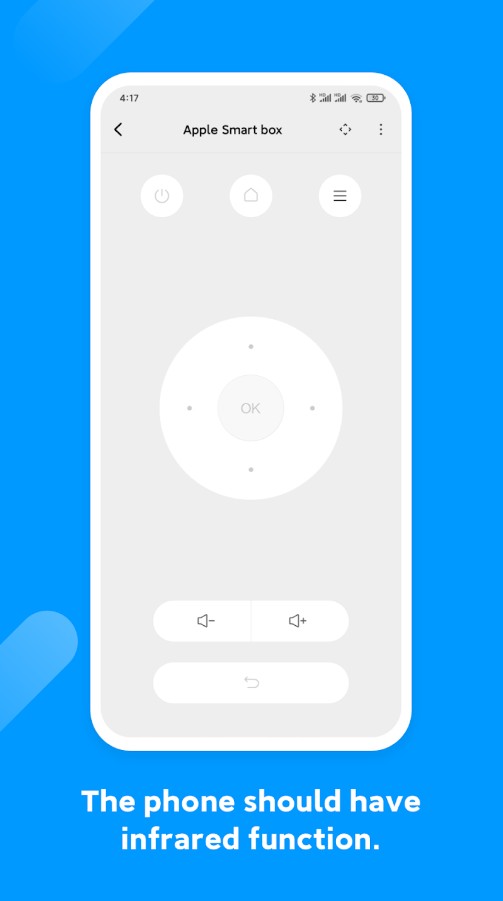 MyURemote
For those who are looking for a more elaborate universal control app, there is the coolest choice called "MyURemote". This app basically turns your phone into the physical remote control with the detailed functions and aspects. The number of systems and devices that it supports is truly wide.
MyURemote comes with a great set of features designed to make your Audio Video setup as user-friendly as possible. The best feature of this app is its possibilities for customization – you can set up the remote control on your PC and upload the settings onto the app.
Thus, you will get the type of the remote control that fits your specific needs. The drawback of MyURemote and the reason why it is placed so low on this list is this is the only remote control app here that is not free.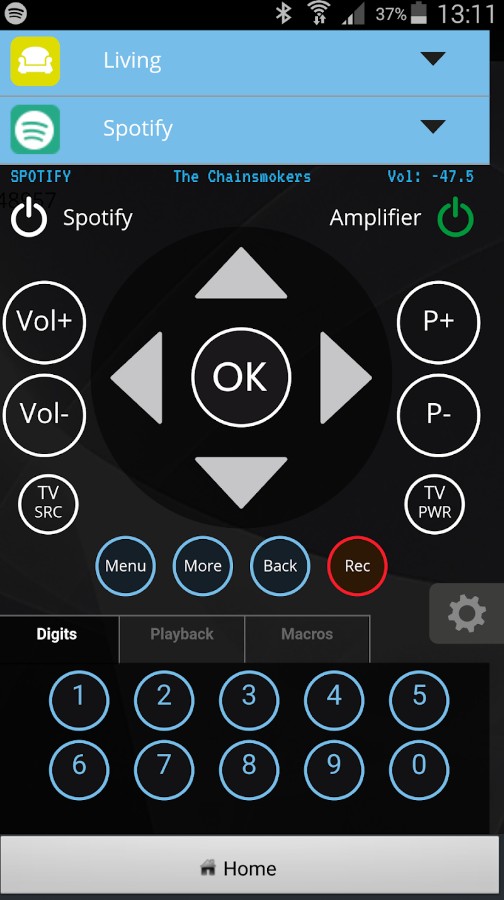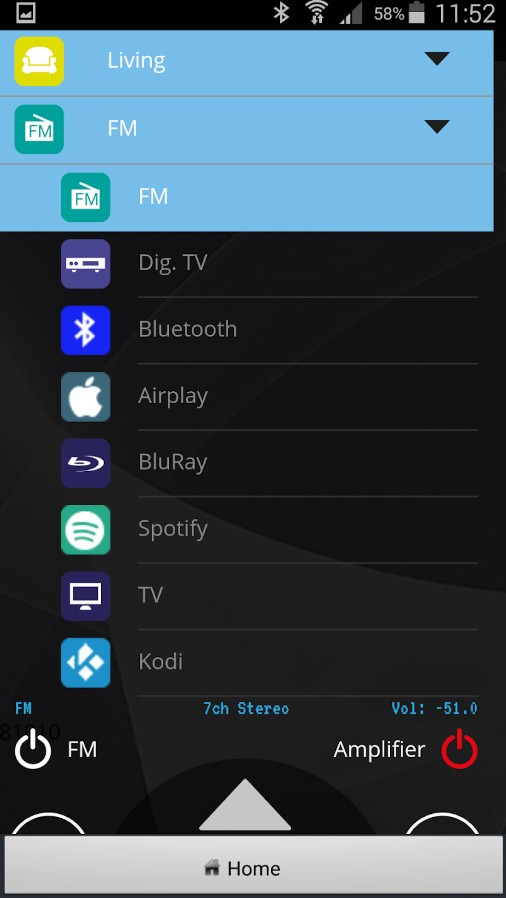 Universal Smart Tv Remote Ctrl
The Universal Smart TV Remote Ctrl app simplifies the way you control your television, making it a handy tool for everyday convenience.
This app is designed with user-friendliness in mind. Its simple and intuitive interface ensures that navigating the app is a breeze, even for those not tech-savvy.
It supports a wide range of television brands, making it versatile and suitable for almost any TV model. Whether you have a Samsung, LG, Sony, or any other popular brand, this app likely has you covered.
To use this remote control app, you need to connect it to your TV via Wi-Fi. Once connected, your smartphone becomes a remote control for your TV. You can adjust volume, change channels, navigate menus, and even use it as a keyboard for smart TVs with web browsing capabilities.
In summary, I think the Universal Smart TV Remote Ctrl app is a user-friendly and versatile tool for controlling your TV. Its broad brand compatibility, smart TV functions, and intuitive interface make it a valuable addition to any household with multiple remote-controlled devices.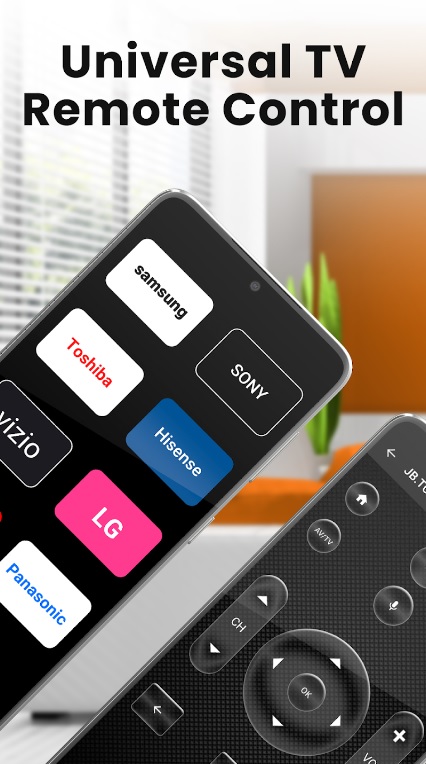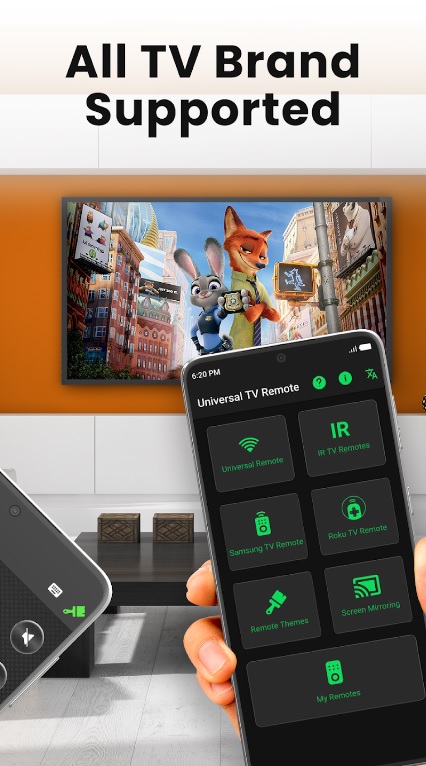 You can also check: 7 Best Sanyo TV Remote Apps for Android
Android TV Remote Service
The Android TV Remote Service app is a convenient tool for managing your Android TV from your smartphone. With its user-friendly interface and range of features, it simplifies the way you interact with your television.
Managing the app is straightforward. Simply install it on your smartphone and ensure that your Android TV and phone are connected to the same Wi-Fi network. Once connected, you can use your phone as a remote control for your TV.
The app's remote control interface mirrors a traditional TV remote, making it easy to use and familiar to anyone who has used a standard remote control before. It features navigation buttons, a touchpad for precise control, and even voice input for convenience.
You can easily navigate through menus, change channels, and control playback with the app's intuitive interface. The voice input feature allows you to search for content on your TV using voice commands, saving you time and effort.
Typing on your TV is made easy with the app's keyboard function, which is especially useful when searching for content or entering login credentials for streaming services.
The Android TV Remote Service app is available for free and does not include any in-app purchases or paid features.
All in all, I can recommend you this app, however, it is possible to find even better apps on this list.