Today, calls from scammers have increased, and this phenomenon is characteristic of any country. They can cheat people for money, get personal information and use it for negative selfish purposes.
To avoid falling into the hands of another scammer, we recommend you to use these best auto-check scammer phone number apps for Android & iOS.
They will do all the work by themselves and save you from an unexpected loss of money. All you need to do is to download the app you prefer and connect its necessary functions.
For all of those who want to keep themselves safe, we also recommend using these free caller location tracking apps.
Truecaller
Truecaller allows you to identify unknown numbers and get the caller's name from the database. It can be used to block spam calls and messages.
Thanks to the multi-million database, each user can identify the caller's name even if he or she is not on the contact list. Within the app, you can set up automatic blocking of numbers of spammers and sales agents.
This service detects the names of senders of messages from unknown numbers and blocks any spam mailings.
The app allows you to block phones by number series and user name. There is a number search that allows you to identify the name of the caller, as well as his or her cell phone.
You can customize your profile and view a list of its visitors, make records of calls and add comments to phone numbers for other users of the service.
In the Flash section, you can exchange messages with other users of the app. This section also allows you to share your geolocation, statuses, emojis and suggest a meeting place.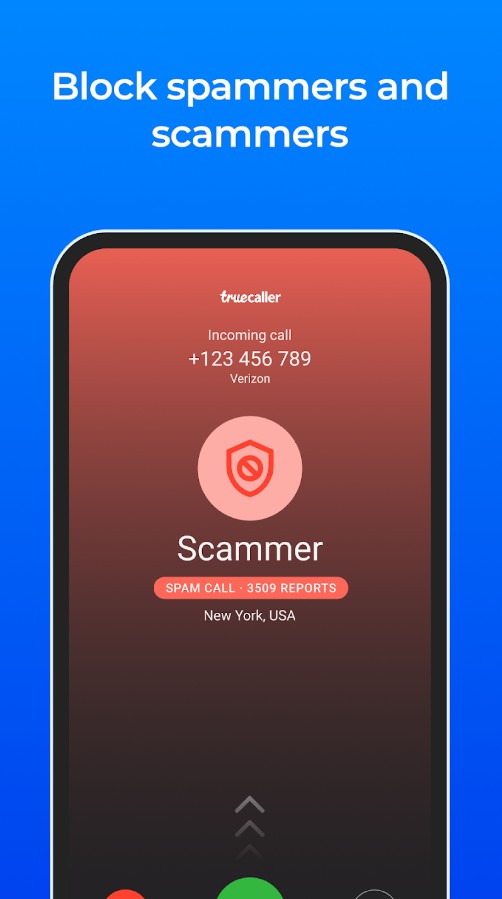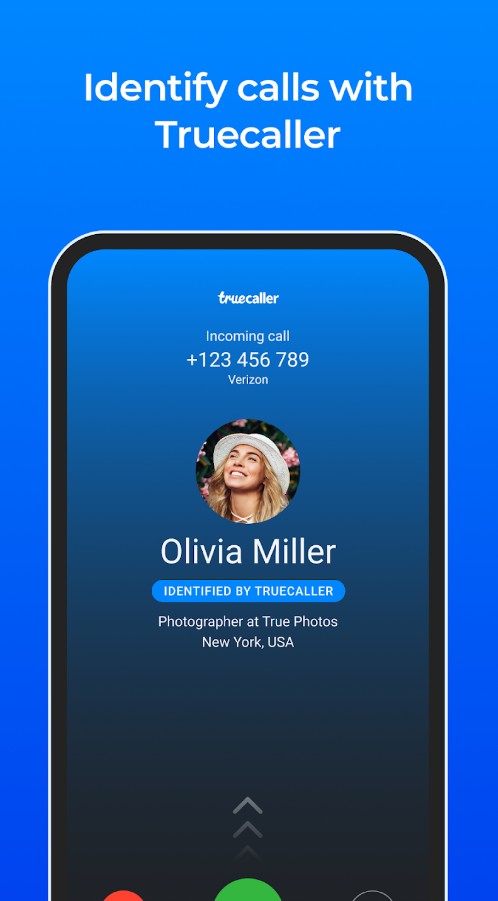 You may also like: 13 Best Fake Number Apps for Android & iOS
NumBuster
The NumBuster app is designed to check unfamiliar mobile numbers. The utility contains information about more than one million subscribers from different countries and allows you to find out who called you.
You can use it to find out who called and, if necessary, to blacklist the user. The app contains data on more than one million mobile numbers. This utility also allows getting detailed information about an incoming call from an unknown caller.
It is possible to enable full-screen or regular caller ID, which will show the data in the notification panel. The app works in 22 countries of the world, due to which it contains data on foreign numbers. The utility allows you to get information about callers based on the tags of other users.
You can check how many people and for what reason the number is blocked. The app has a trust rating for the system and subscriber profiles. You can see how the number is signed by other users.
This service allows you to block any numbers, after which they will not be able to make calls. You can use it to eliminate spam from phone scammers. It is possible to blacklist unwanted numbers according to self-created criteria.
To work correctly, you need to select NumBuster as the main app when making calls. After this, you will be able to see all the information about an incoming call at once on the screen.
The app allows authorization with Viber, Telegram, WhatsApp, and Google accounts. According to the developers, personal data is not transferred to third parties.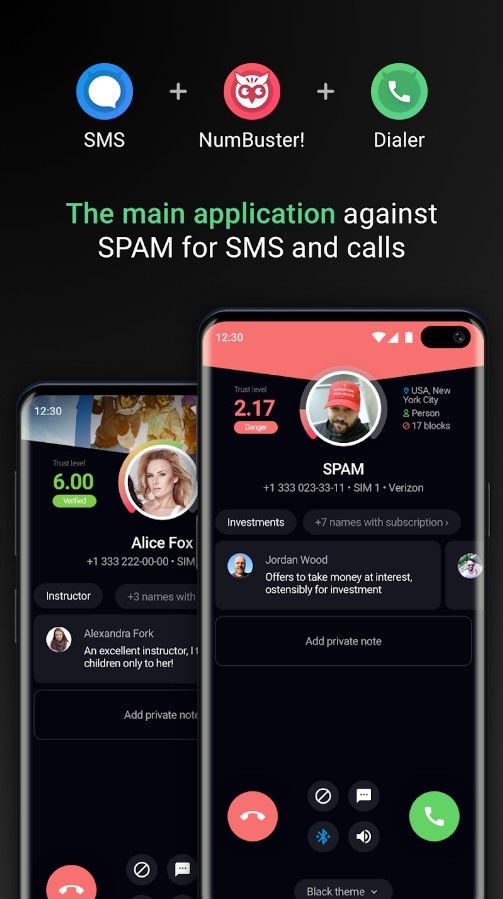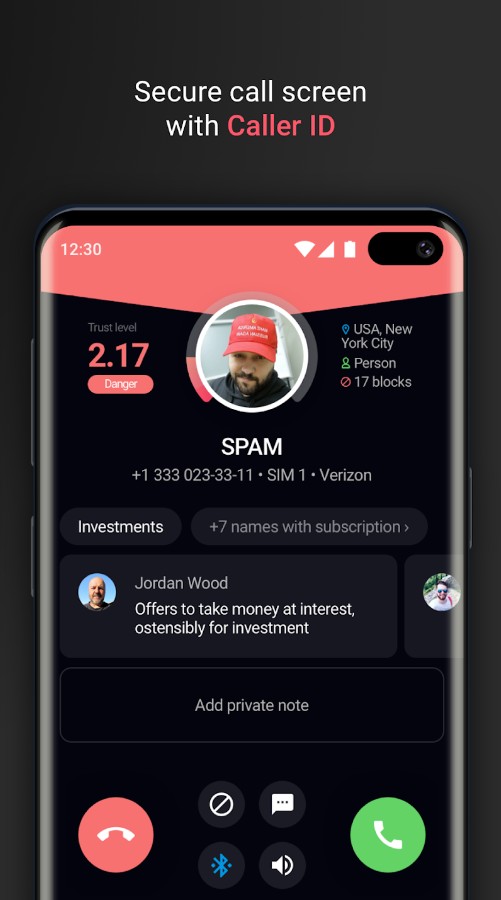 CallApp
The CallApp is designed to identify your phone number and block incoming calls. It is possible to record conversations and enable incognito mode.
Determine the number and name of the person who called the user's smartphone. You can find out where the call came from. If necessary, there is a function of blocking numbers.
Here users can add contacts to a blacklist so that they are not disturbed in the future. The app allows you to record calls and save them in the internal memory of the mobile device. Thus, there is an opportunity to remember important information.
You can record both incoming and outgoing calls without any restrictions. Detailed statistics on the calls made are provided. Users can find out how many calls were made recently. The number of minutes spent on calls can be monitored.
Make calls in incognito mode. Thus, it is possible to ensure full confidentiality and protection of personal data.
After activation of the mode phone numbers will become anonymous and will not be saved in the history of calls. This is convenient when it's necessary to conduct private communication and business negotiations.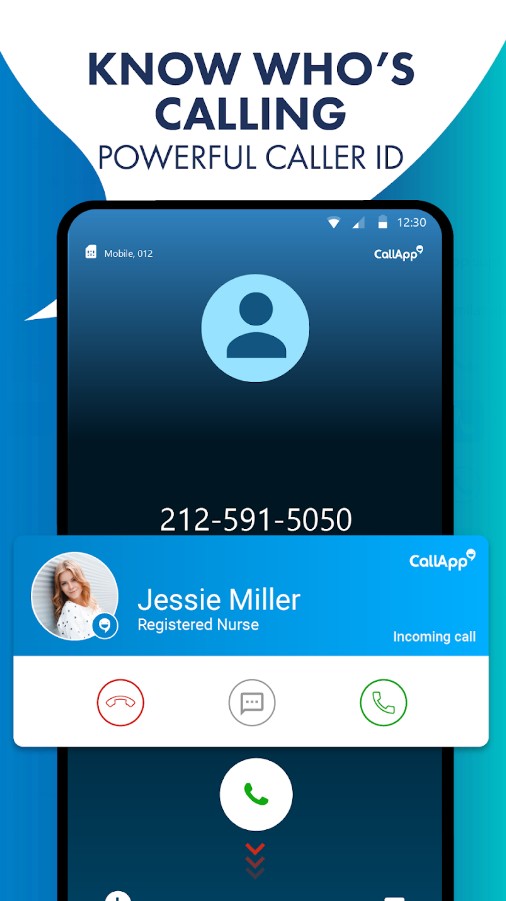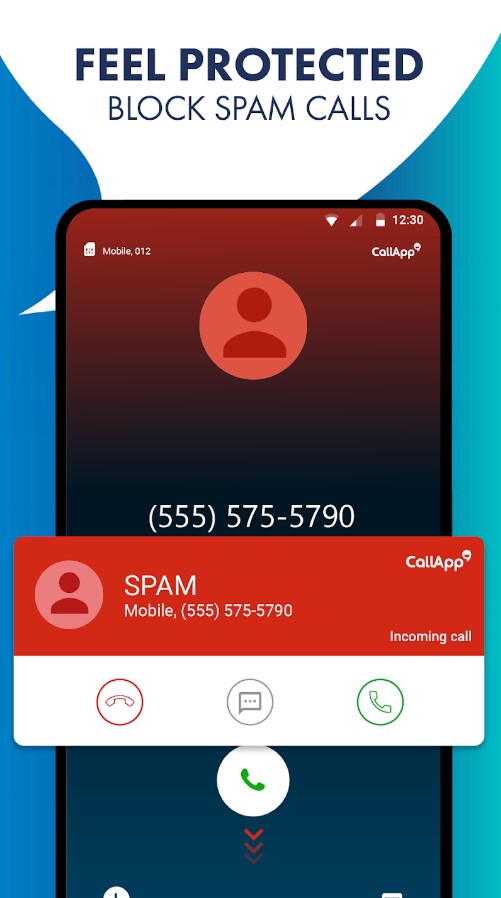 Eyecon
With the Eyecon app, you can make phone calls and view your call history. There is a built-in caller ID and a spam blocking function.
You can choose your own photo to be displayed to your friends. A free version is available with a limited set of features.
With the app, users can set photos for all existing contacts. You can also add friends' social media accounts for quick communication and check the availability of subscribers.
To find out if your friend is available at the moment, you need to send a request. Once you receive it, the user can, with a single tap, say they're ready to talk or call you back. Besides, the app is able to filter calls and block unwanted ones, including advertising.
The built-in caller ID recognizes even hidden numbers. The utility performs analysis based on social network identifiers. This helps ensure high accuracy. The screen displays the number, name, and photo of the caller.
In the corresponding section, you can choose the design theme and the principle of sorting contacts. The free version is available in six colors of the interface. It is also possible to set the size of icons.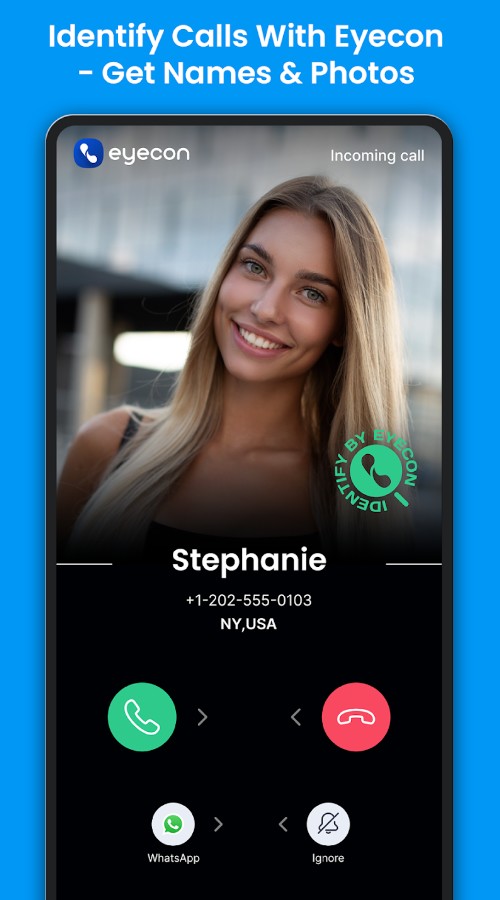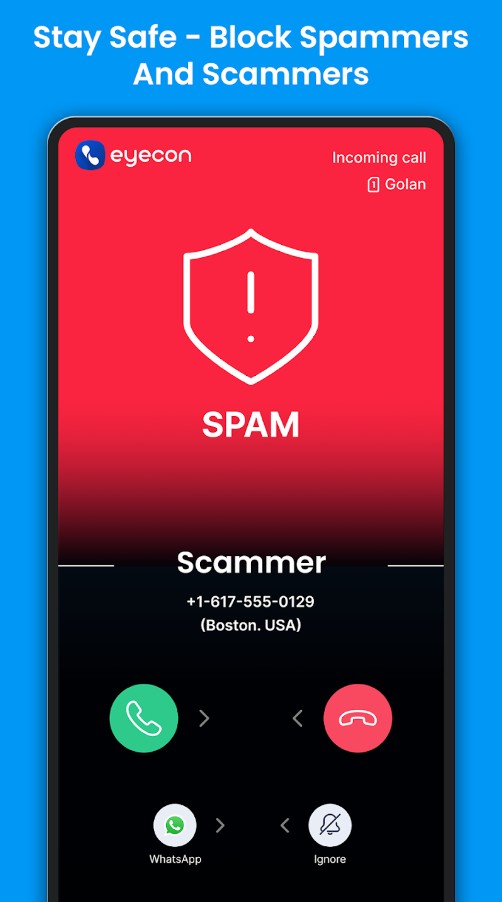 You may also like: 9 Best Call History Apps for Android & iOS
Whoscall
Whoscall is a protection program for your cell phone. What is there to protect your smartphone from? Your phone may often be called by unknown numbers, strange people may send you messages.
This program is designed to prevent the consequences of spam. Already a large number of people have downloaded this program.
The app is really needed in today's world because it is now easy to hack and view personal data. This program will stop anything that can bring danger. Make the most of Whoscall and take full advantage of it.
The program will show you possible scammers or emergency numbers. This is really handy since you don't have to guess who's there. The phone will block all the junk numbers.
Register and put all known numbers in your contact book. Rest assured that you will be safe when the program automatically monitors calls. Anything you deem unnecessary, namely messages, notifications, unnecessary app mailings, you will be able to block.
Whoscall is safe to use without being connected to the network. There are no advertisements. In order for the numbers called on your smartphone to be saved, you need to do synchronization. For clearer knowledge of the call, set the geolocation and see the person who calls.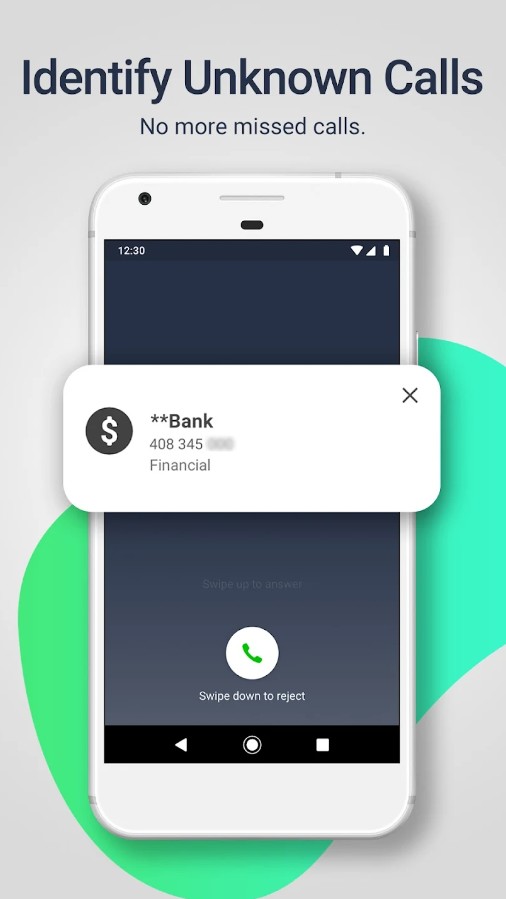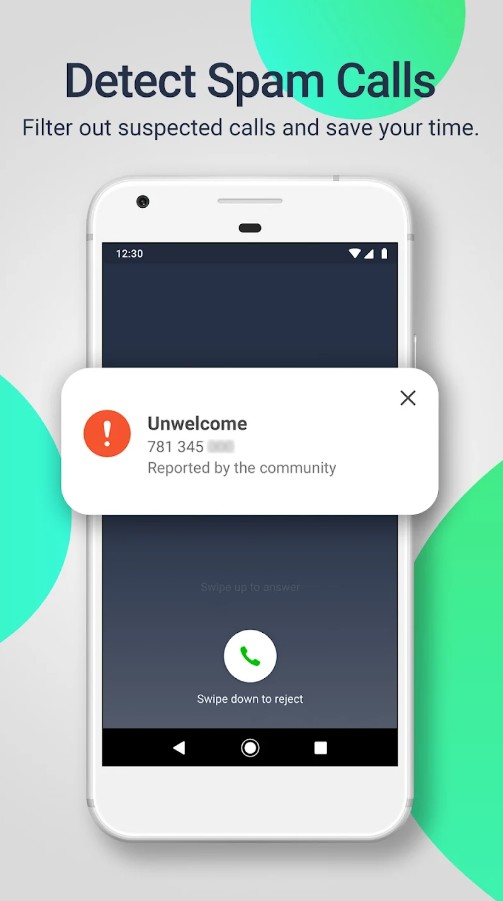 Find Caller
Reverse Lookup is an iOS app designed to help users identify unknown callers, check phone numbers for potential scams, and enhance their overall calling experience. With a focus on simplicity and effectiveness, this app offers several useful features.
The app operates by allowing users to input phone numbers they want to investigate. It then performs a search through its extensive database to provide users with detailed information about the number, such as the owner's name and location.
This helps users verify the identity of callers and ensure they are not falling victim to potential scams or unwanted solicitations.
Find Caller excels in identifying potential scam numbers. It employs advanced algorithms to flag suspicious callers, providing an added layer of security for users.
The app can also identify spam and telemarketing numbers, saving users from the annoyance of unwanted calls.
Overall, I find Find Caller: Reverse Lookup a handy tool for iOS users who want to protect themselves from potential scams, identify unknown callers, and maintain control over their incoming calls.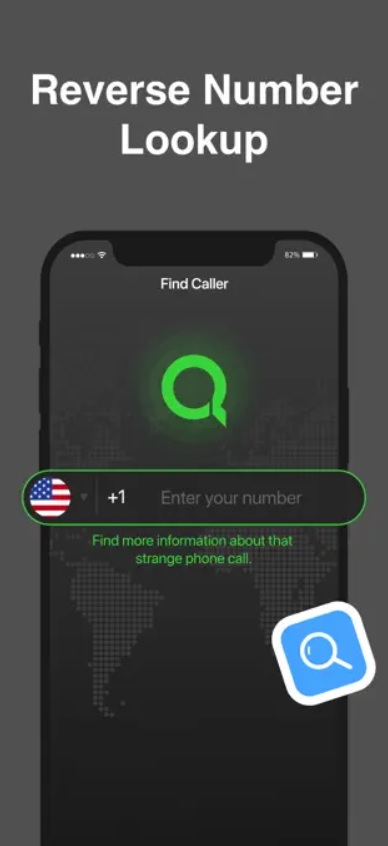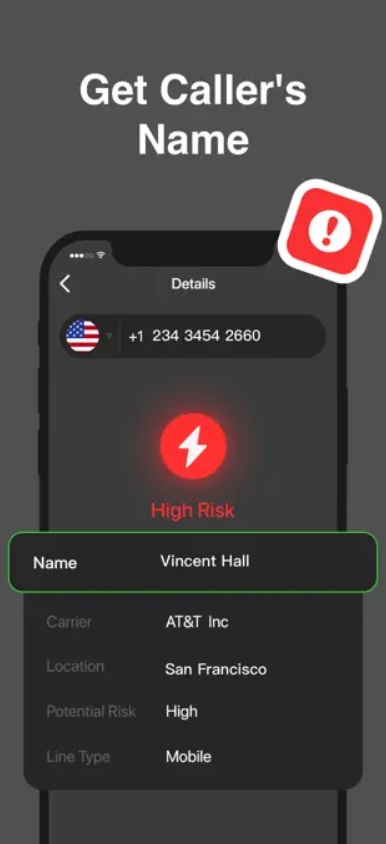 Reverse Lookup
Reverse Lookup is a useful app that empowers users to check phone numbers and identify potential scammers or unknown callers.
The app provides a straightforward method for users to input phone numbers they're curious about. It then searches its extensive database to uncover relevant information about the number, including the owner's name and location.
One of the key features of Reverse Lookup is its ability to flag potential scam numbers. This helps users avoid falling victim to fraudulent schemes or unwanted solicitations.
The app also identifies spam and telemarketing numbers, allowing users to steer clear of annoying and unnecessary calls. Users can keep track of numbers they've searched for and maintain a history of their searches within the app.
While Reverse Lookup is a valuable tool for checking phone numbers and identifying potential scams, it's important to note that the effectiveness of such apps can vary based on the app's database and the availability of information.
To my mind, it serves as a helpful resource in the ongoing effort to protect oneself from unwanted or suspicious phone calls.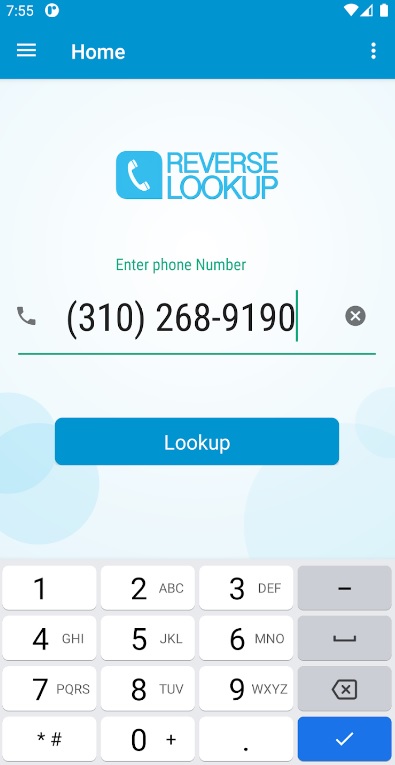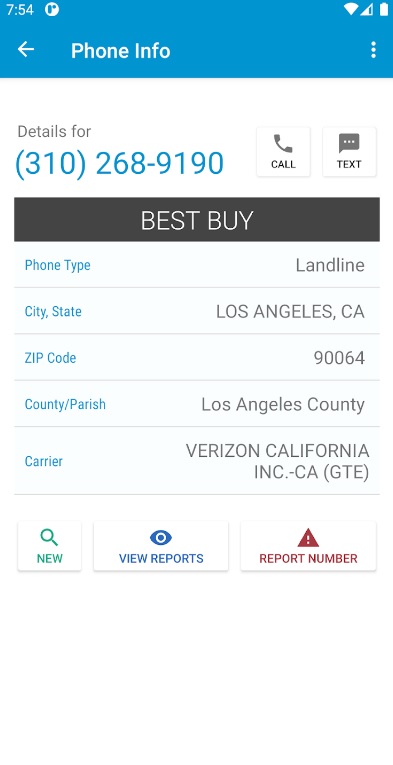 You may also like: 11 Free Microphone Blocker Apps for Android & iOS
Call Blocker
Call Blocker is a useful program that gets rid of all the ringing ads. There are a huge number of users who use the services of this app.
The program recognizes dangerous numbers, warning you against threats. Moreover, you will be able to see if the person has logged into this app. Don't pick up the phone and don't talk first, wait until the interlocutor starts the dialog.
Call Blocker immediately indicates strange bundles of numbers. If you are not in the caller's contacts, you can block him or her. The system itself will be able to ban such annoying people.
There are a lot of interesting features. Call Blocker is fully responsible and will not share your data outside of the program. Use the app in the right way and thus don't get distracted by all the spam that has become so much lately.