We know all the struggles of a beginning artist. Your main task is as many people as possible to learn about your music, but what to do if you can't afford a paid promotion? Luckily, we have a solution for this case. In the article down below we found free music platforms for artists to upload music.
Moreover, we offer you to explore the article about the best royalty free music apps where you won't have to pay for publishing your music.
Bandcamp
Bandcamp is one of the best and most popular platforms for beginning musicians. It has some minor fees for uploading your music, but these are really not significant and there is no better alternative to it. All the publishing and distribution are totally free.
Moreover, the platform is organized in such a way that it is easy for the fans of the genre to discover your music. It's really cool to explore this platform since here you truly get a chance to find unique tracks of independent artists which are not just produced by large companies for sale.
Moreover, in case you have your own website, you can always connect it to the Bandcamp platform so your fans can always visit it and find even more of your tracks. The platform has an interesting player design that automatically adjusts to the theme of the website of your choice.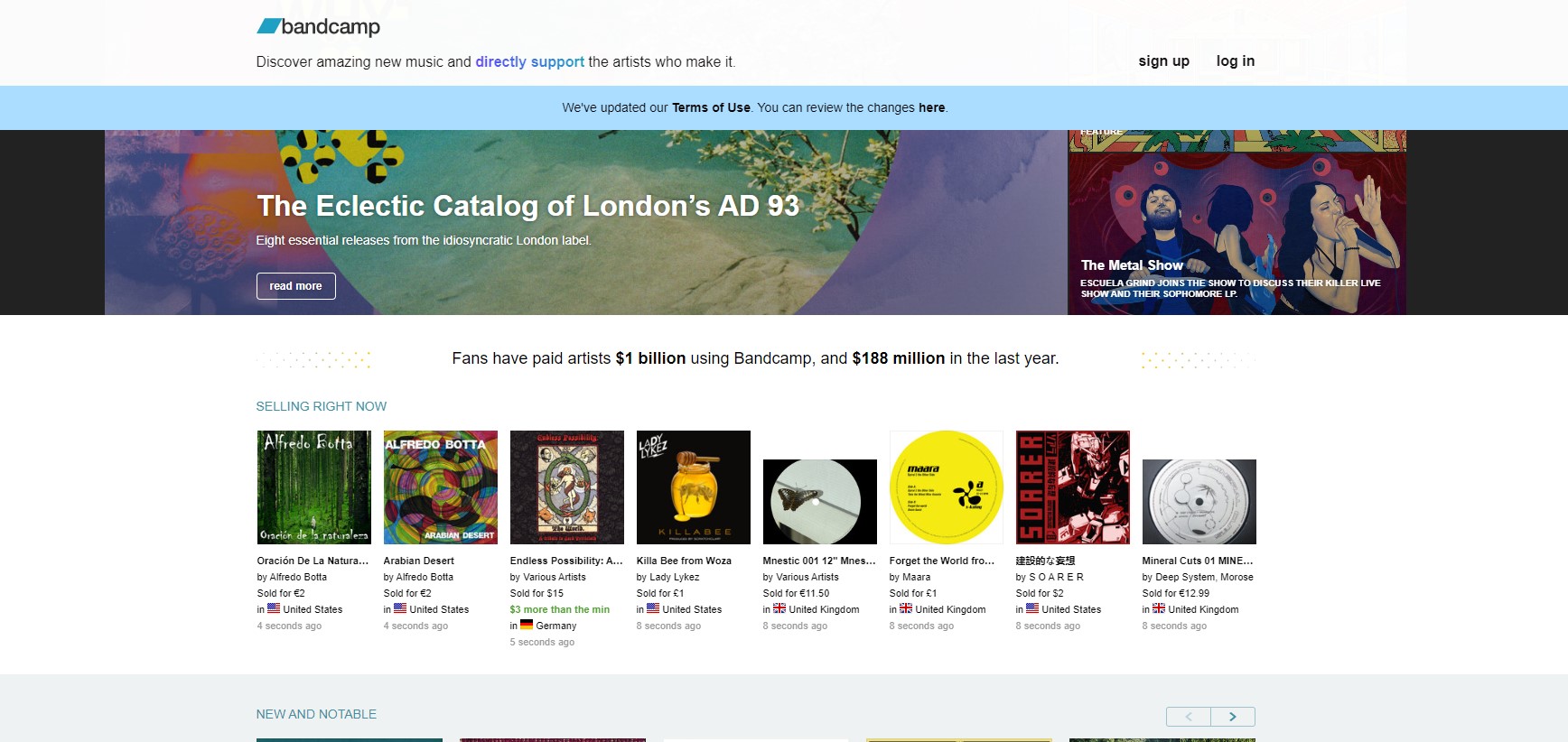 You may also like: 9 Free Apps for Music Mixing (Android & iOS)
SoundCloud
You probably know SoundCloud and it doesn't need an introduction. Though this platform doesn't really help to promote your music, it is completely free for all artists to upload their tracks. It won't hurt if you add your music to here – the majority of people are familiar with SoundCloud.
One of the distinctive features of the app is that here you can leave comments under your tracks. Support other musicians and they will also support your music by leaving comments. By the way, SoundCloud also gives you a chance to monetize your music.
It is also possible here to give likes to the songs and download them, so you can track the statistics of the popularity of your tracks.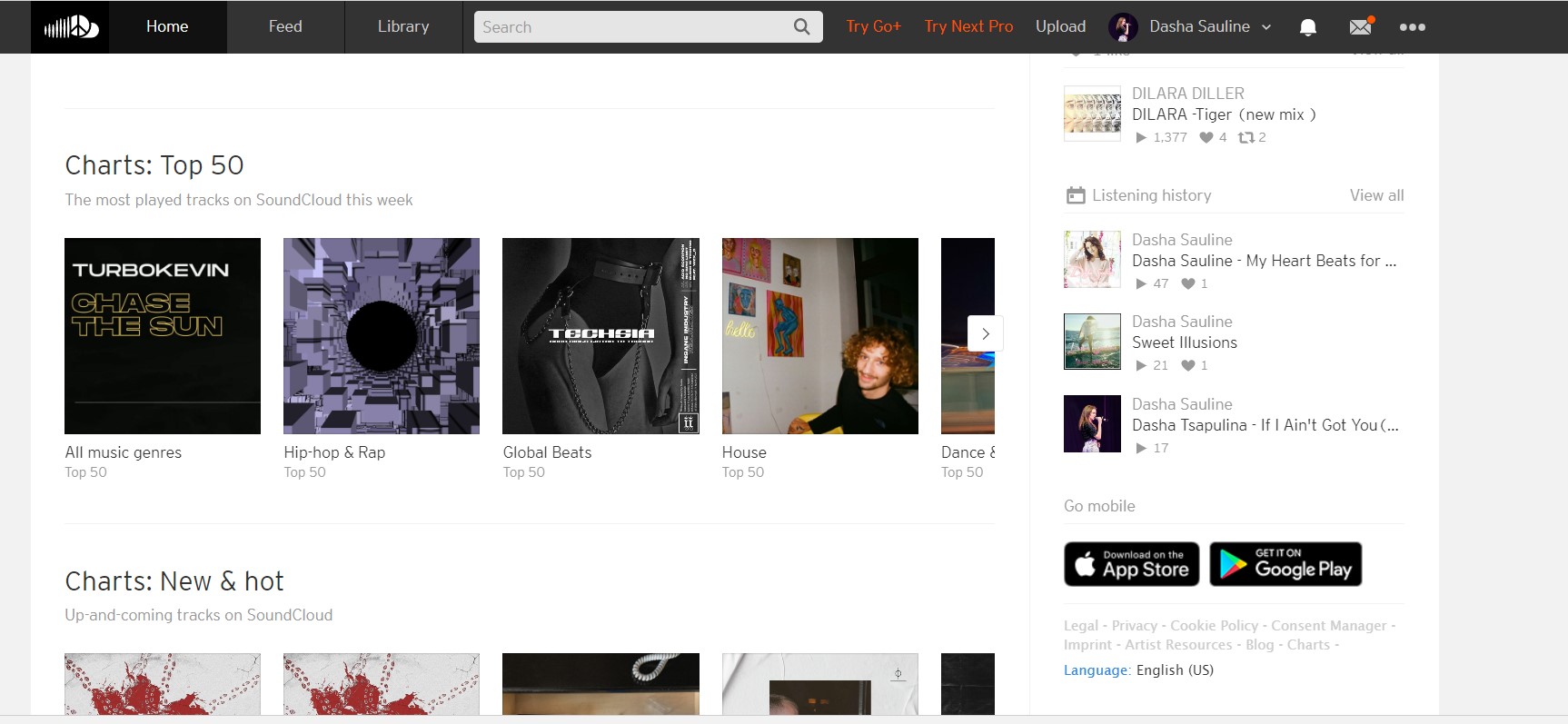 YouTube
Another quite an obvious choice, but when you're a beginning artist you need to use all the platforms possible. If you've never uploaded anything to YouTube and you are a musician we highly recommend you to do that – it's not complicated.
Create your channel (the website will provide a detailed guide to you on how to do that), add pictures, and add your music. You don't even have to create special videos, it can be a simple track playing on the background of the single's cover – that's how the musicians usually do. However, take into consideration that the competition on this platform is literally insane.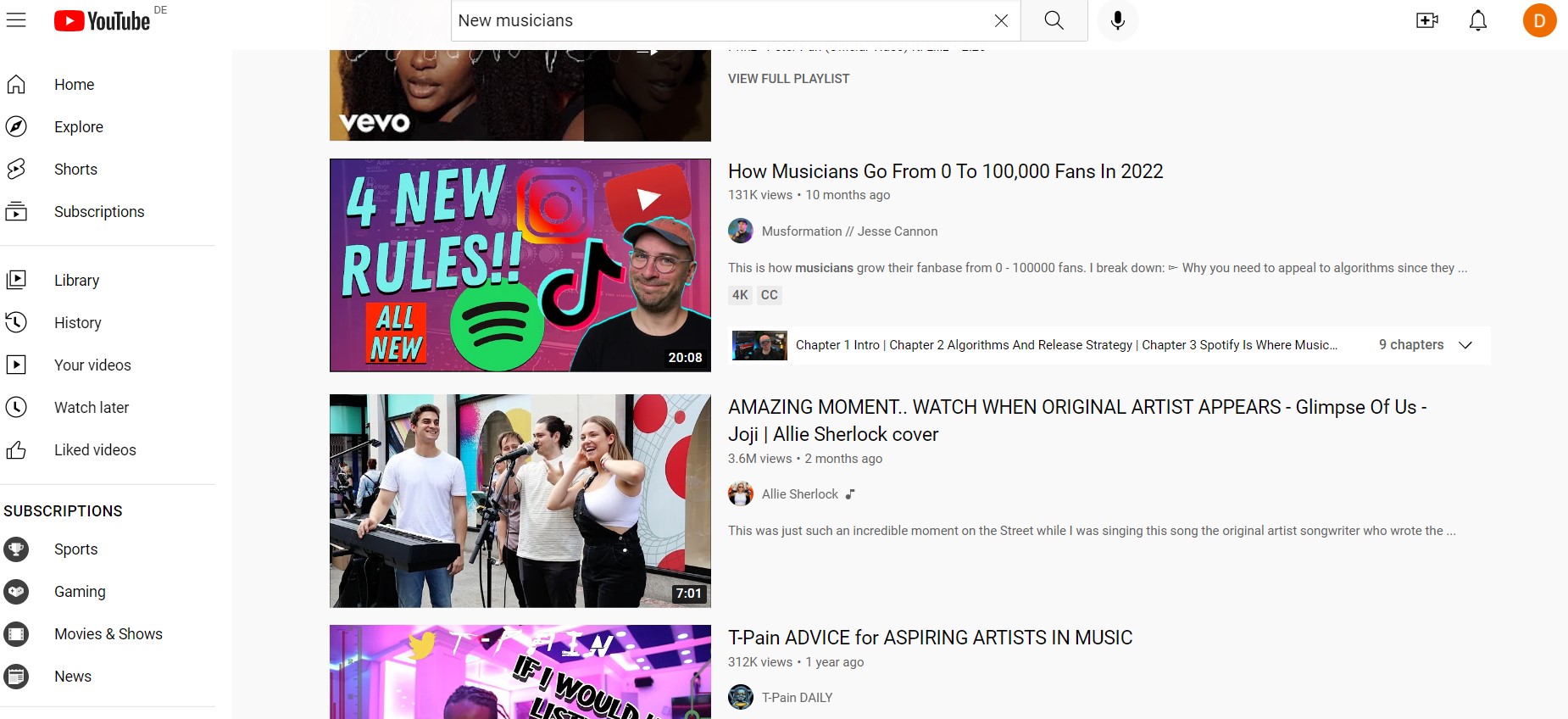 You may also like: 7 Best Heavy Metal Music Apps for Android & iOS
Reddit Music
This is another famous source that you've probably heard of. Its music section is not that famous yet, but prominent recording companies have already noticed this place as one of the most prospective ones where they can find the next it-talent. So don't neglect to publish your music there as well and it's totally free.
One advantage of Reddit is that it is a fully interactive platform and you can chat with your followers and fans and just take part in music discussions and tell people about your music. Therefore, the community will find out about your music.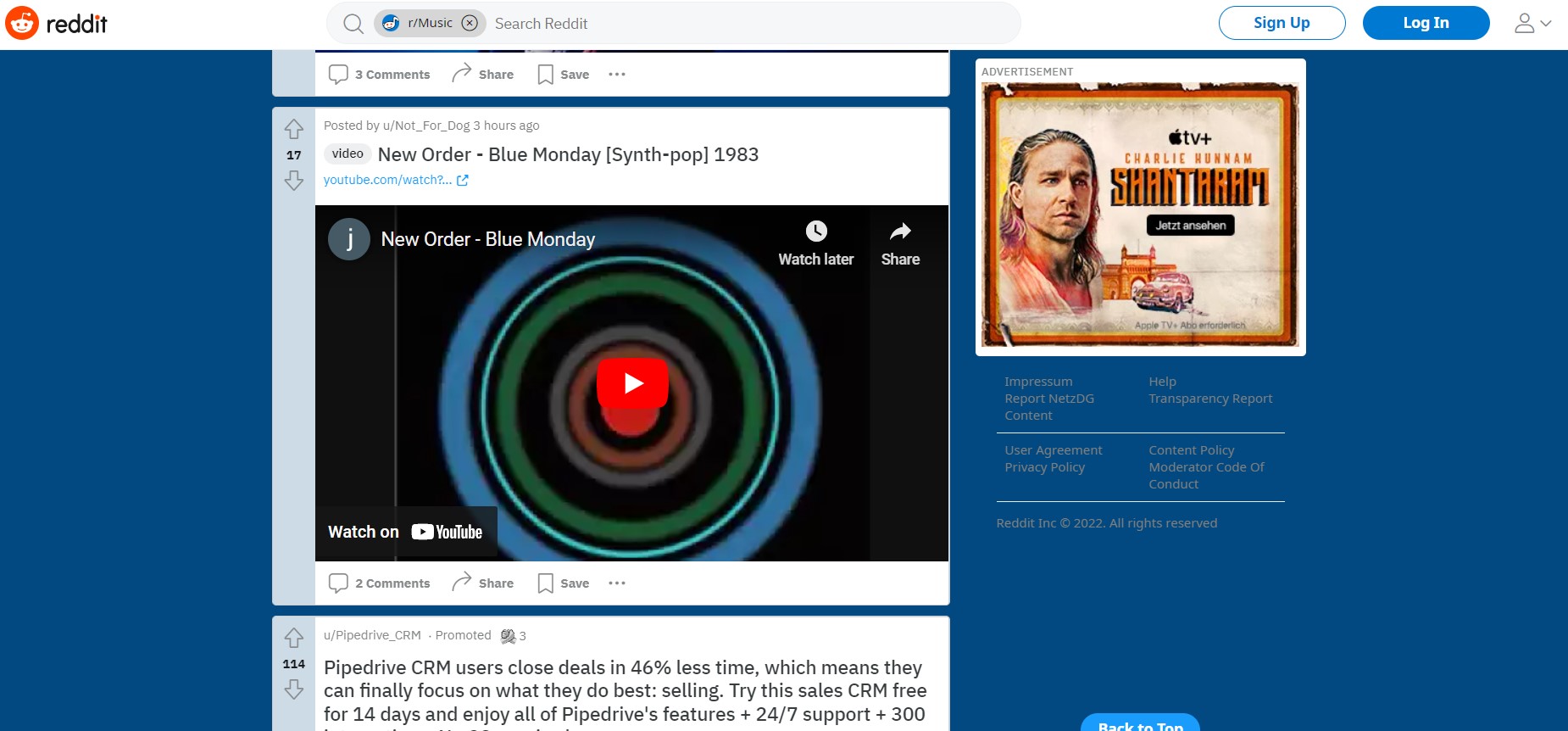 TikTok
Nowadays artists of all genres are getting famous thanks to TikTok, including musicians. One of the most prominent examples is for sure Bella Poarch – one of the simple vids of her gained one of the biggest views in the app's history and became a start for her solo career.
So, create your account and start publishing daily vids. Don't forget to upload parts of your tracks, name them and add them to the background of your vids. Sooner or later people might want to use the sound and it will make the video popular.
No one actually knows how the algorithms of TikTok work so just try to post as consistently as you can. One thing for sure about this app that we can recommend you if that you keep posting videos and they don't gain views – try to delete and create your account again.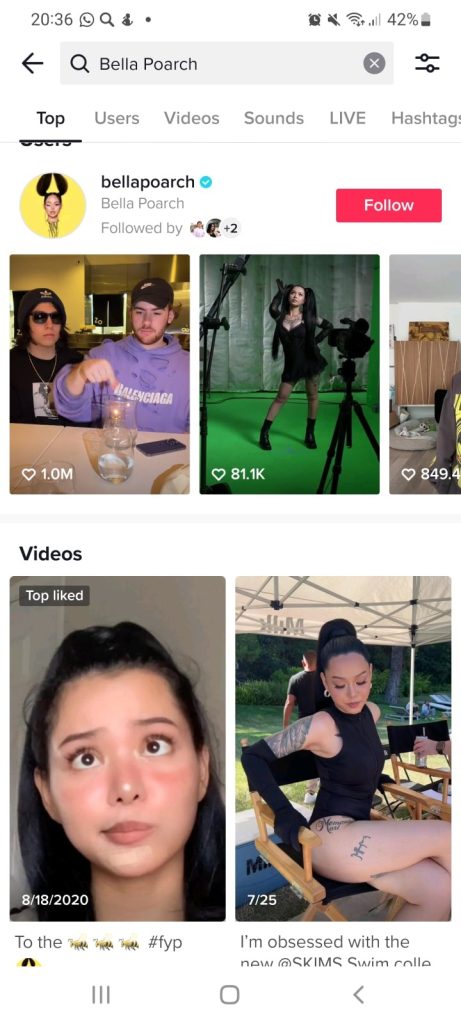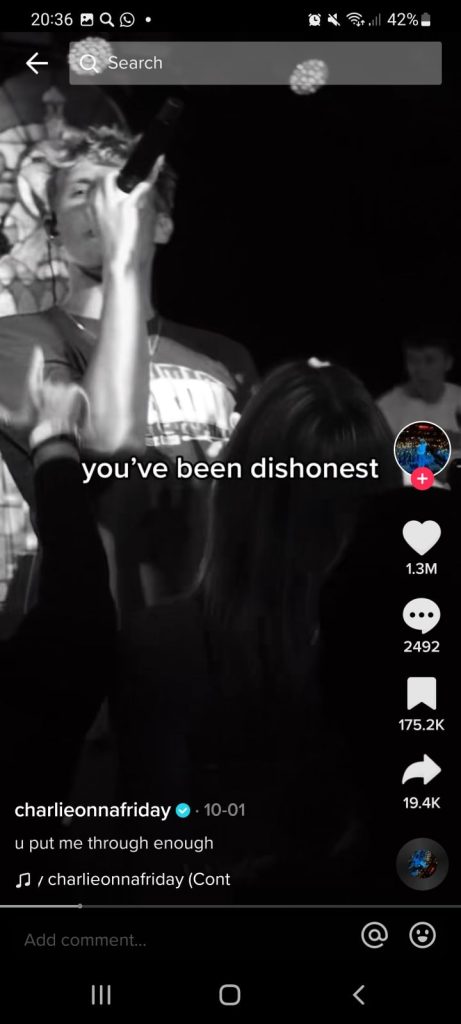 Instagram
And this is also probably a trivial decision, but in the modern world, you can't get away with not having social media accounts for your music. Just like in the case of TikTok, here you can post your music or parts of your tracks and gain followers. And unlike TikTok, Instagram has a more predictable promotions strategy.
Moreover, with the new reels feature, you can promote your music both ways – to a wide audience and to your fans as well.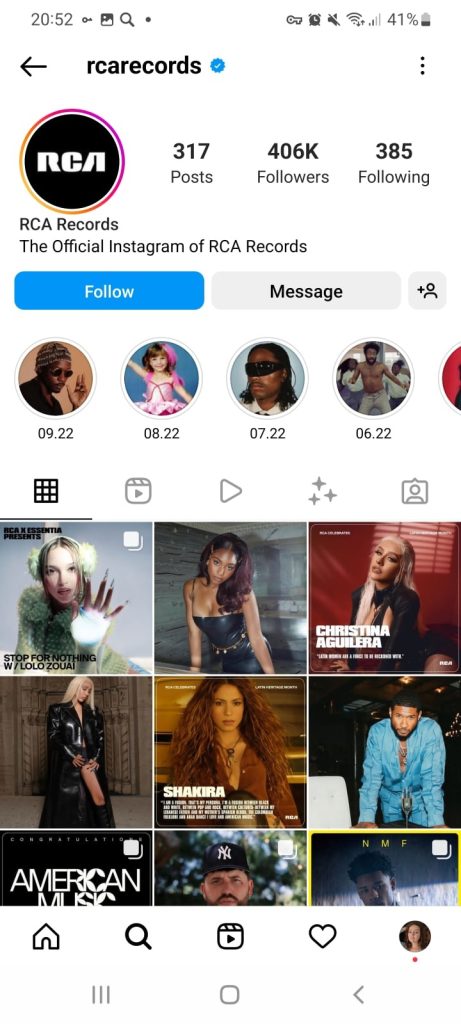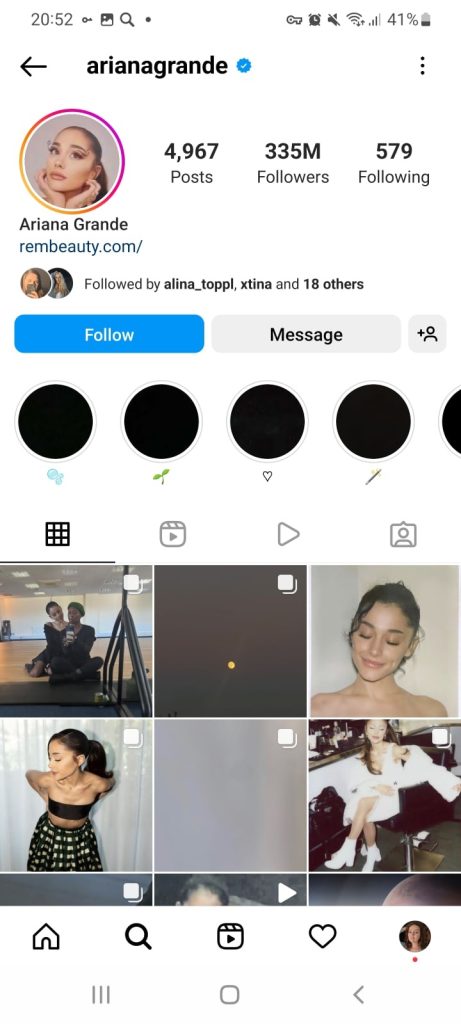 You may also like: 11 Free Apps to Add Music to Photos on Android & iOS
Bandzoogle
This is not exactly a platform where you can publish your own music, but this is a platform where you can create a website for yourself as an artist for free. Apparently, we don't need to emphasize the importance of a website for musicians.
Bandzoogle is a simple constructor developed especially for artists to create their music websites. It means you have all the necessary blocks out of which you need to construct the webpage and add your tracks there.
The webpage will be placed at the hosting of Bandzoogle. The profit you make on your sales there you keep to yourself, the platform doesn't charge anyone for anything.