How do you feel about flying? No, not rooftop or bird flights, but real flights? Have you ever wondered what it feels like to be a pilot on an airplane?
Obviously, it is dangerous and responsible to be a pilot of an airplane, because the lives of hundreds of passengers and crew are at stake. The airplanes are not the most maneuverable machines.
And what if you want to fly in a smaller vehicle? People underestimate helicopters and their pilots by mistake, their work is no less and sometimes more dangerous than that of a plane pilot.
There are remote regions in the world that can only be reached with the help of fast helicopters; they are used in megacities in police departments and hospitals to deliver emergency patients.
Helicopter pilots are heroes, but who doesn't want to feel like a hero? Even if your helm is a smartphone, we present you with the top of the best helicopter flight simulators.
Police Helicopter Flying Simulator
Police Helicopter Flying Simulator is an application that simulates the operation of a police helicopter. Experience the city policing and fighting crime! Already feeling responsible? No? You have to!
Because the application is not just a flight simulation, it also includes a series of missions, episodes, and tasks! You can download 20 free levels and missions.
For example, in the city, there will be a wildfire, which can be extinguished only from a helicopter, or find people who have been lost in the woods, collect oxygen cylinders from the roofs and much more.
You can use high-powered magnets and even drag and drop incredibly heavy objects and unload containers! Players have a huge area to explore.
In addition to realistic helicopter control, you can also enjoy the views, sights, and nature around and a bird's eye view. Dynamic turns, realistic physics, easy handling – become a real pilot with a phone in your hand.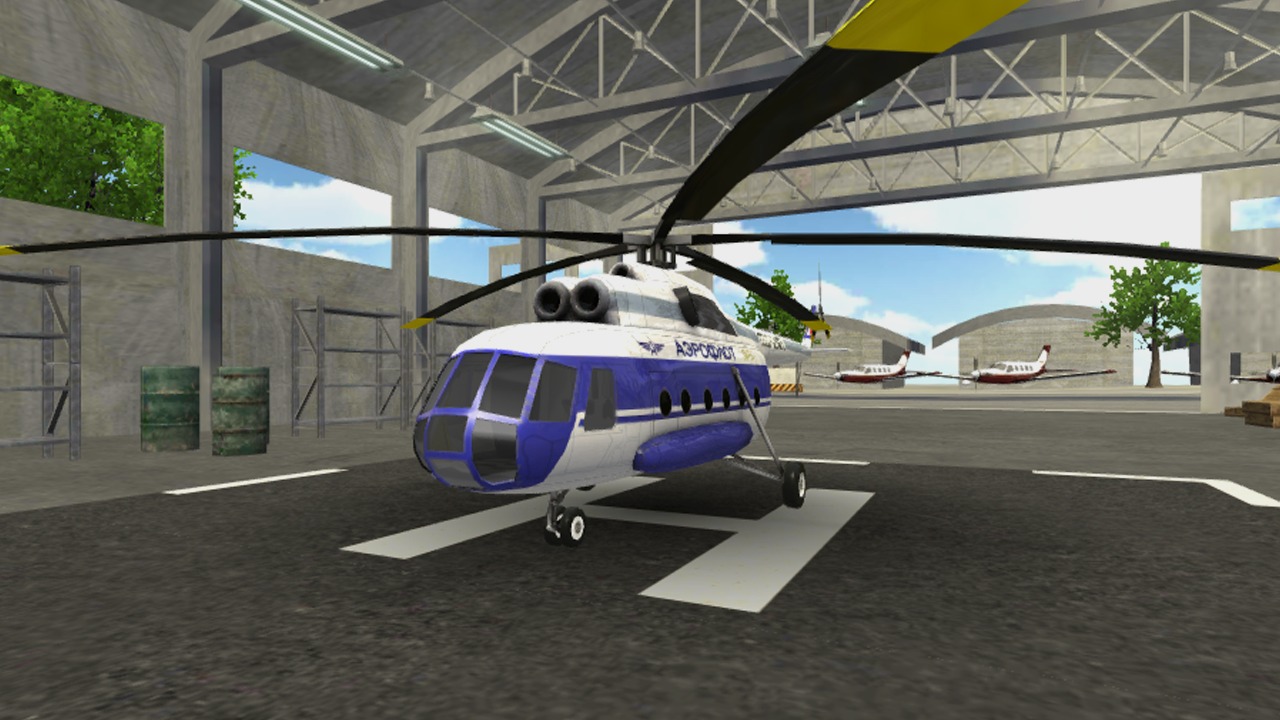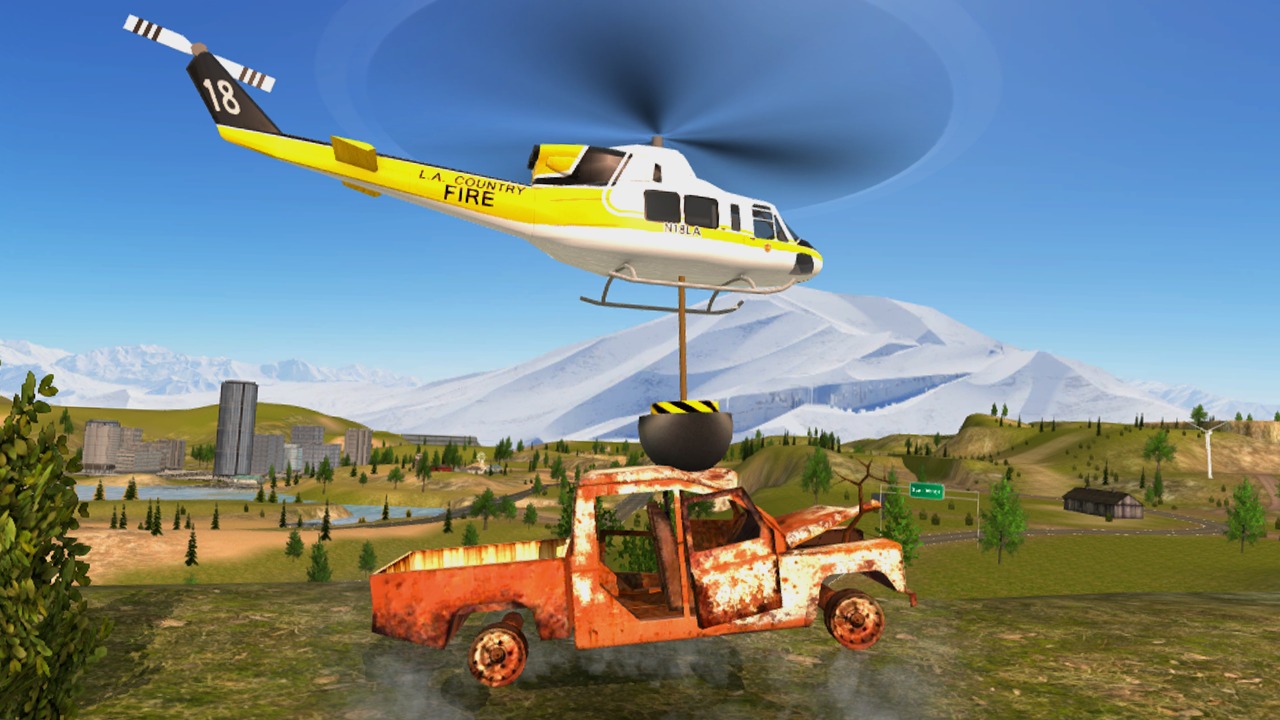 You may also like: 13 Free games like Battlefield for Android & iOS
Helicopter Flight Pilot
Helicopter Flight Pilot is the perfect opportunity to take to the skies without risk. This game will provide you with incredible views. You can jump from the helicopter over the most amazing places. When setting a world record for base jumping, remember to take your parachute.
In a few seconds from the beginning of the flight, you will feel like a real pilot. At your disposal are maps with the actual route. You will have to deal with conditions such as flying in a storm, snow, or strong winds.
You will have to solve the issue of non-working landing gear, transport a famous person, and realize your best parachute jump. Keep in touch with the airports to get permission to land.
The game is divided into 20 levels of varying difficulty. Appreciate the beauty of the world from a great height. In addition to the helicopter, there are several modes of transportation at your disposal. Choose a racing car or a ship.
In Helicopter Flight Pilot unusually bright graphics and a thought-out plot of each mission will give you hours of pleasure from driving.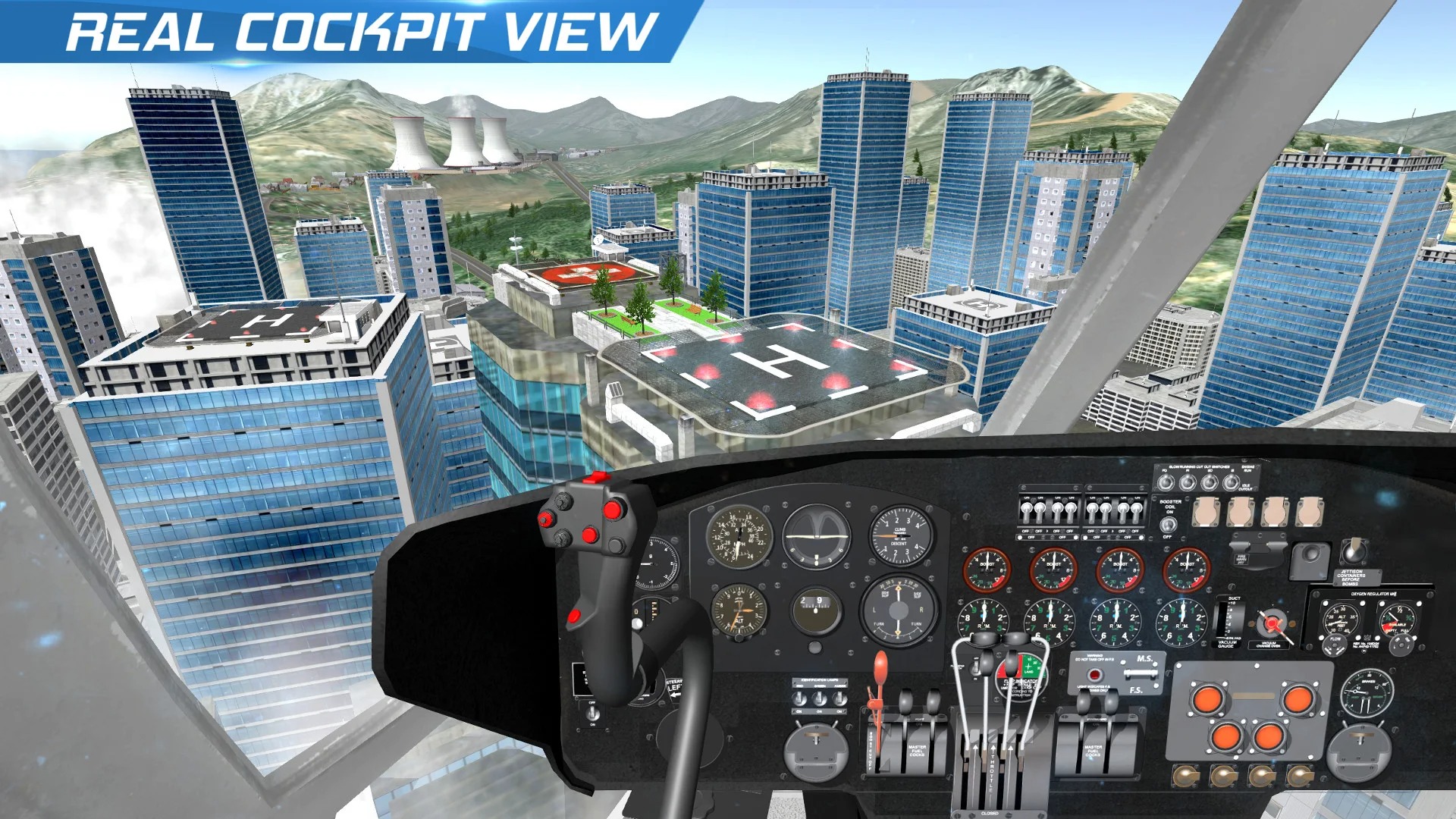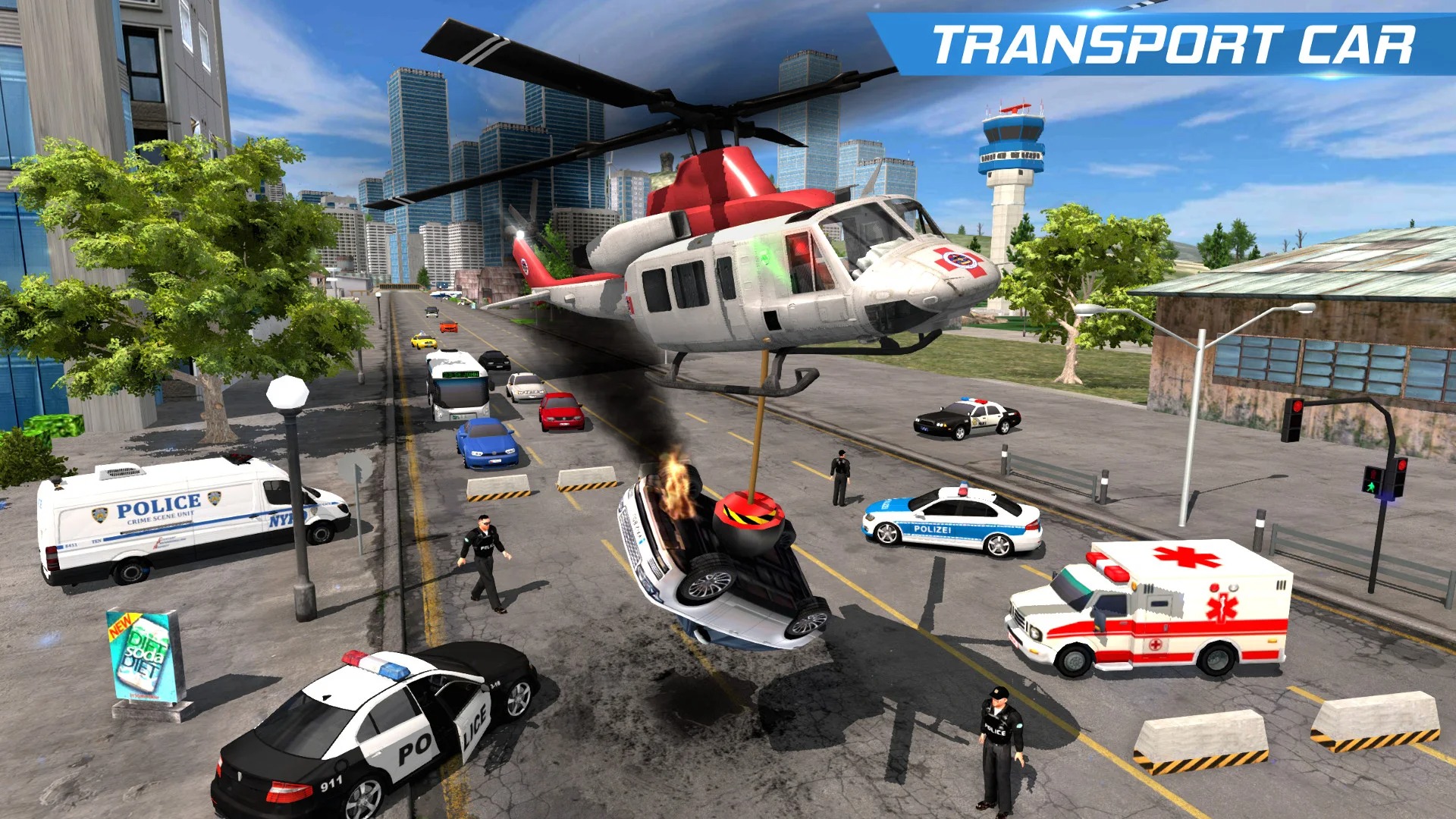 Modern War Choppers: Shooter
Modern War Choppers will be a godsend for everyone who wants to take part in a military operation. Aviation simulator offers you to take a seat at the helm of a modern helicopter for a while and feel the whole whirlwind of emotions.
Pass difficult missions, and meet one-on-one in the airspace with players from other countries. Here you will find various models of helicopters, from the simplest to the real legends of aviation.
In the hangar, you will find the Mongoose, Black Shark, and Black Hawk. There are 12 different models in total, each with its own characteristics and capabilities. Find out which combat vehicle suits you best. The game is characterized by gorgeous graphics and realistic controls.
The air shooter can be played both online and offline. Choose your helicopter and the mission you will go on today. Do battle in the sky, attack naval ships and destroy the enemy's secret military bases.
Make your helicopter invincible with upgrades and improvements that will become available as you progress through the game.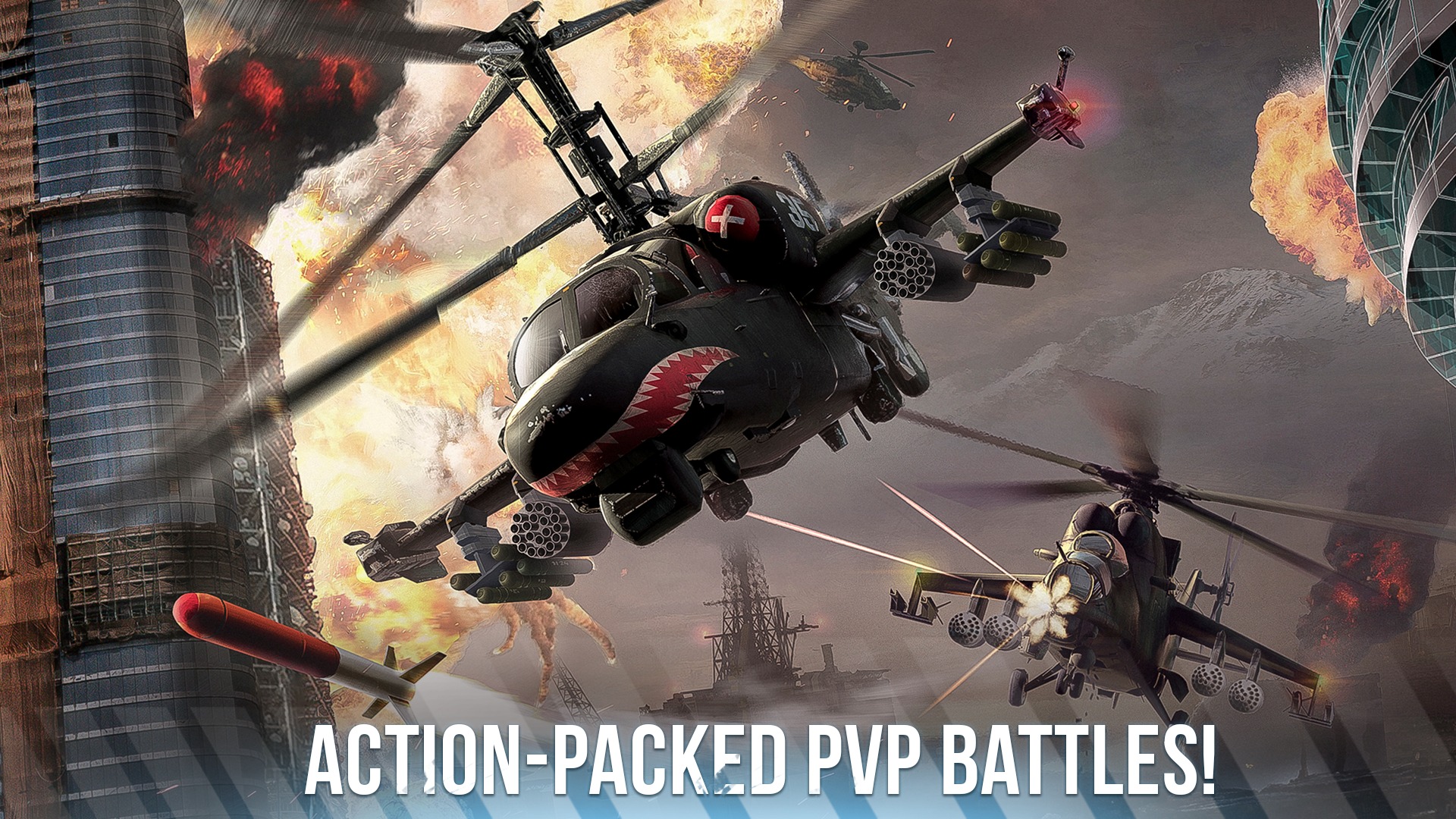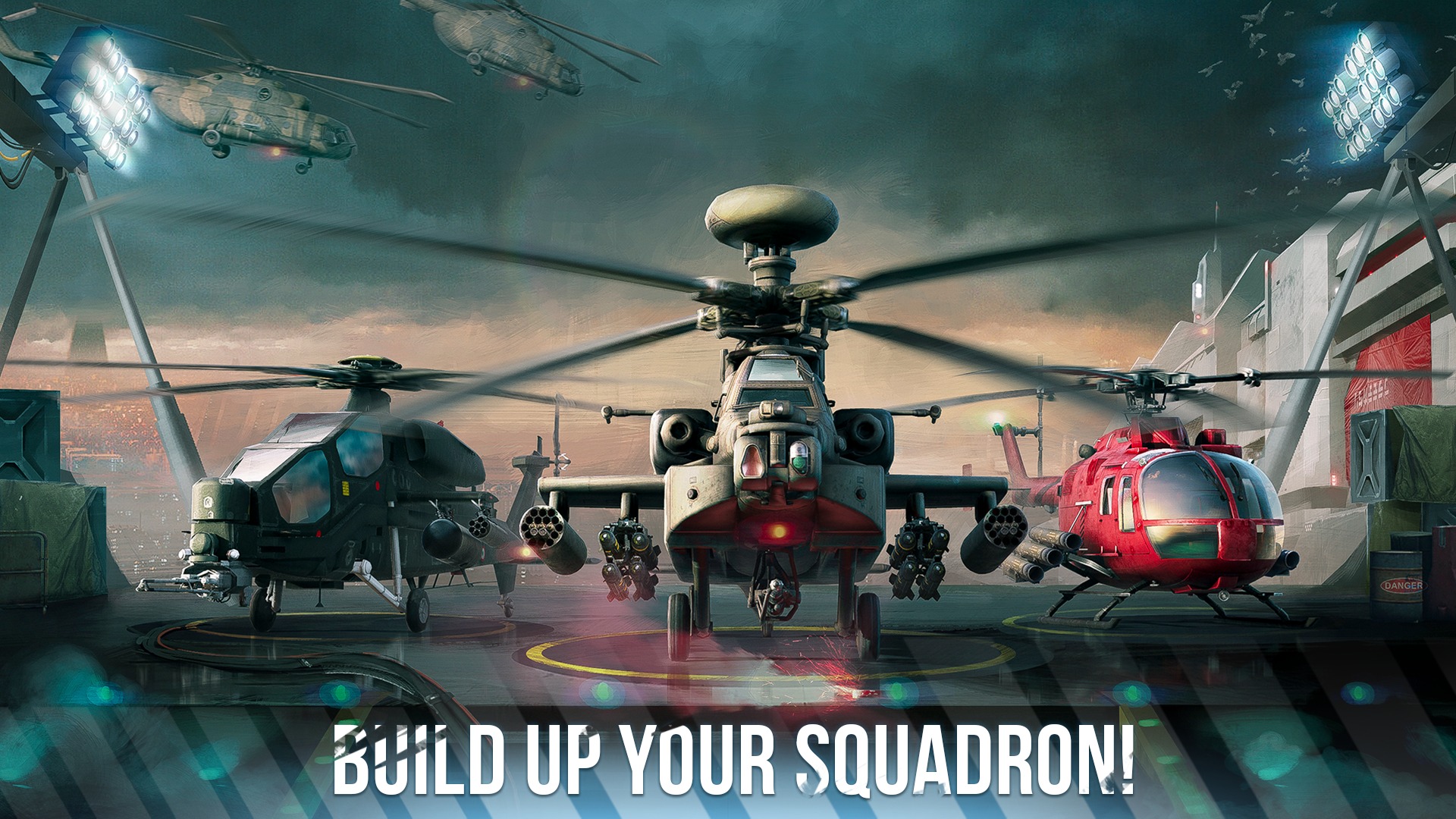 Absolute RC Heli Sim
There is a high chance that the majority of the audience here have played the GTA Vice City game at least once in their life. And most of you remember that terrible helicopter mission where you have to control that uncontrollable helicopter and somehow manage to win.
That was a nightmare, right? Luckily, nowadays we have cool helicopter games with the best game controls ever like this one. If you aren't looking for military world-importance missions and just want to enjoy the helicopter flight, then this is the best option for you.
This Heli Sim provides a wide choice of these aircraft, you can just choose the one you like more and go flying. The advanced gameplay controls give you the possibilities to accomplish the elaborate maneuvers with the helicopter and the high-end graphics allows to enjoy the scenery of each location that you can observe from the height.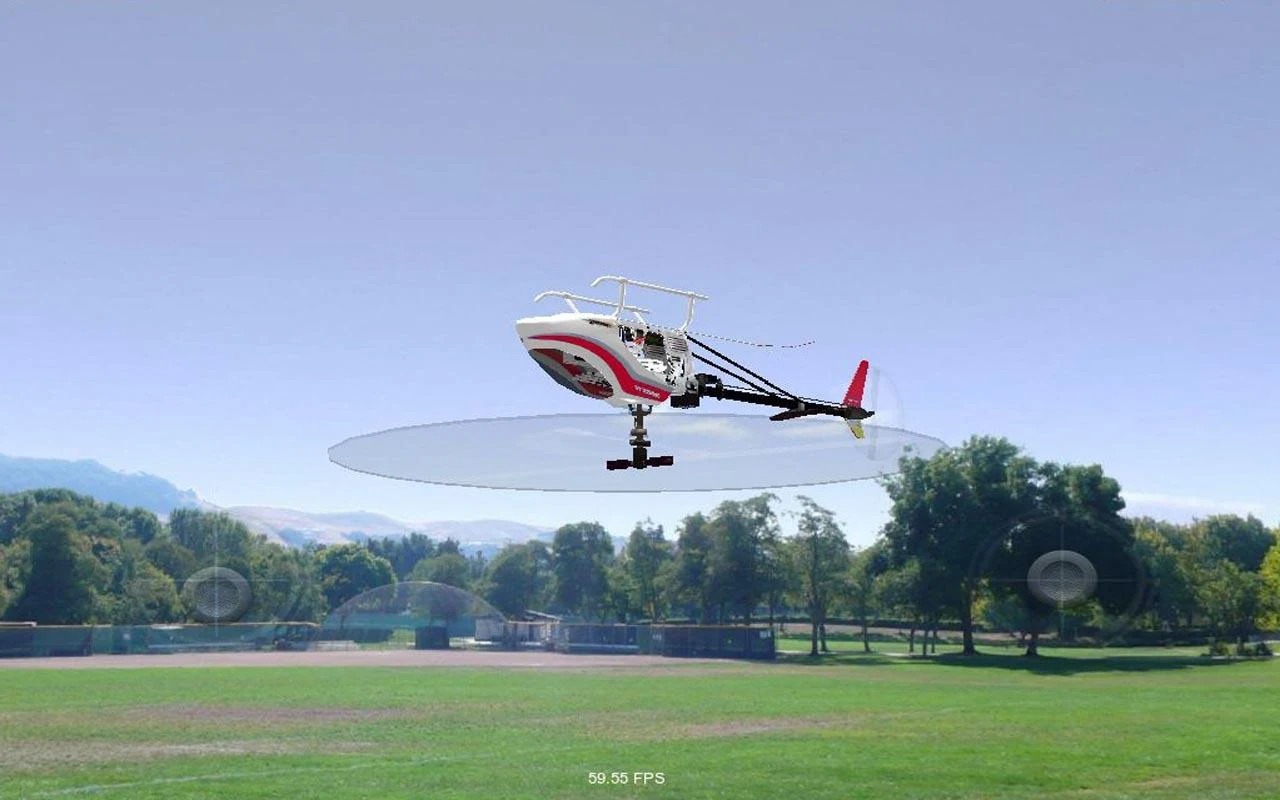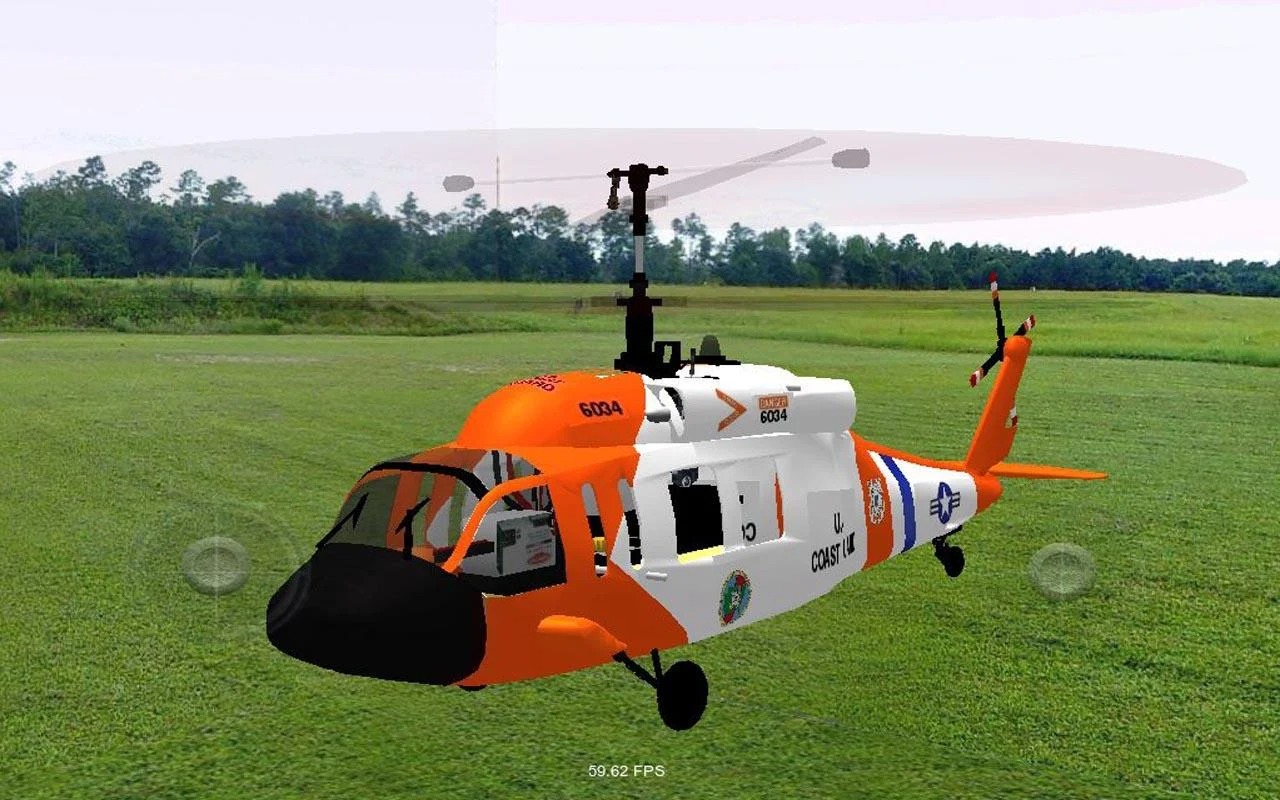 Helicopter Flight Simulator 3D
Helicopter Flight Simulator 3D provides you with exciting missions in which you can feel like a top-secret agent. You'll be in charge of managing an army secret helicopter. Your duties will include rescuing people, shelling enemy territories, and collecting items. Use a high-powered magnet to collect heavy objects.
The level of difficulty of the mission depends on its level: for example, at the first levels, you will need to learn how to fly an army helicopter. As you go through new missions, the tasks will become more complex.
You will practice your new, more advanced flying and flying skills. As you progress through missions, you'll discover new items and gadgets that you can use to improve your gaming skills. Have you always wanted to be an army pilot? Well, fasten your seatbelt! With Helicopter Flight Simulator you can get closer to your dreams.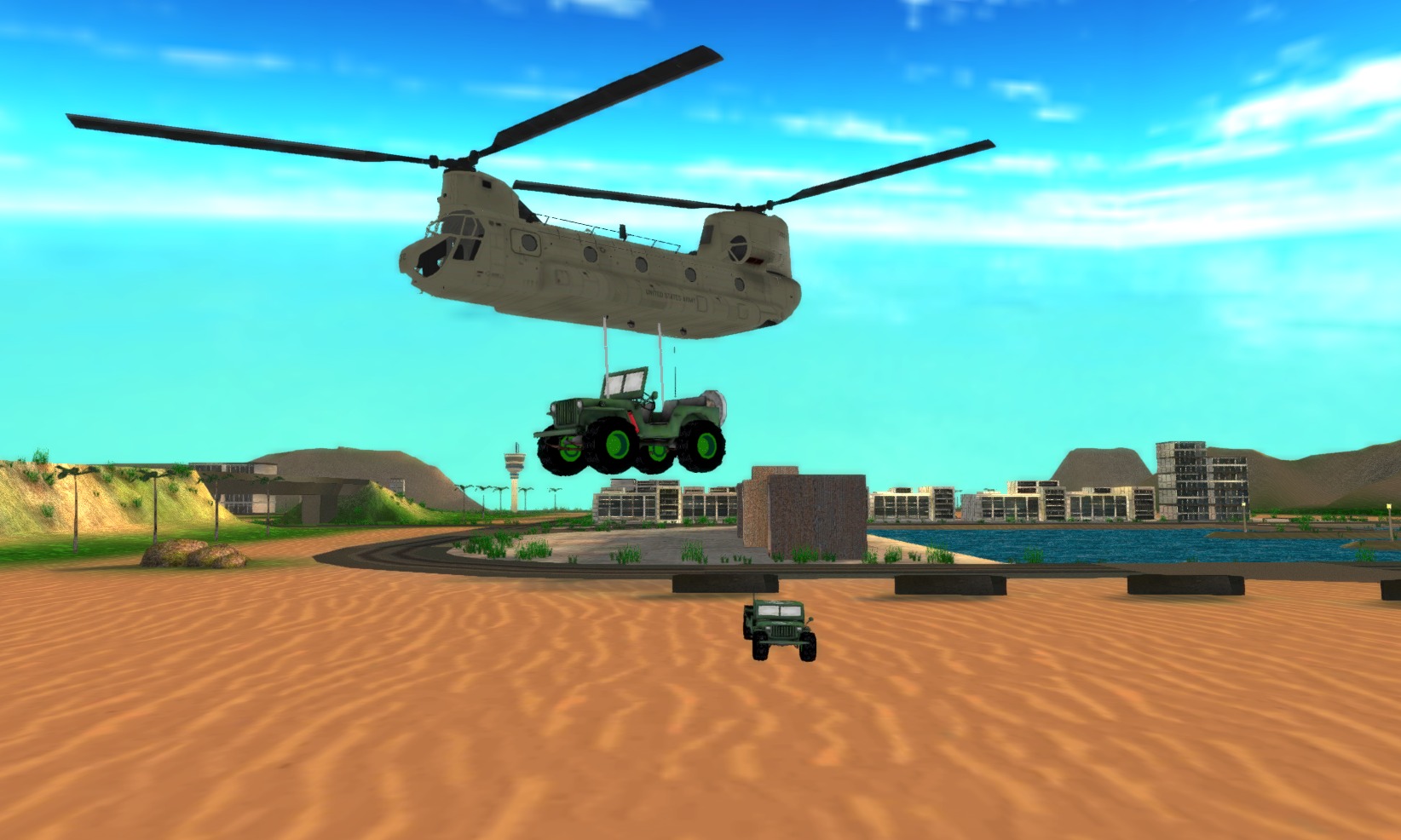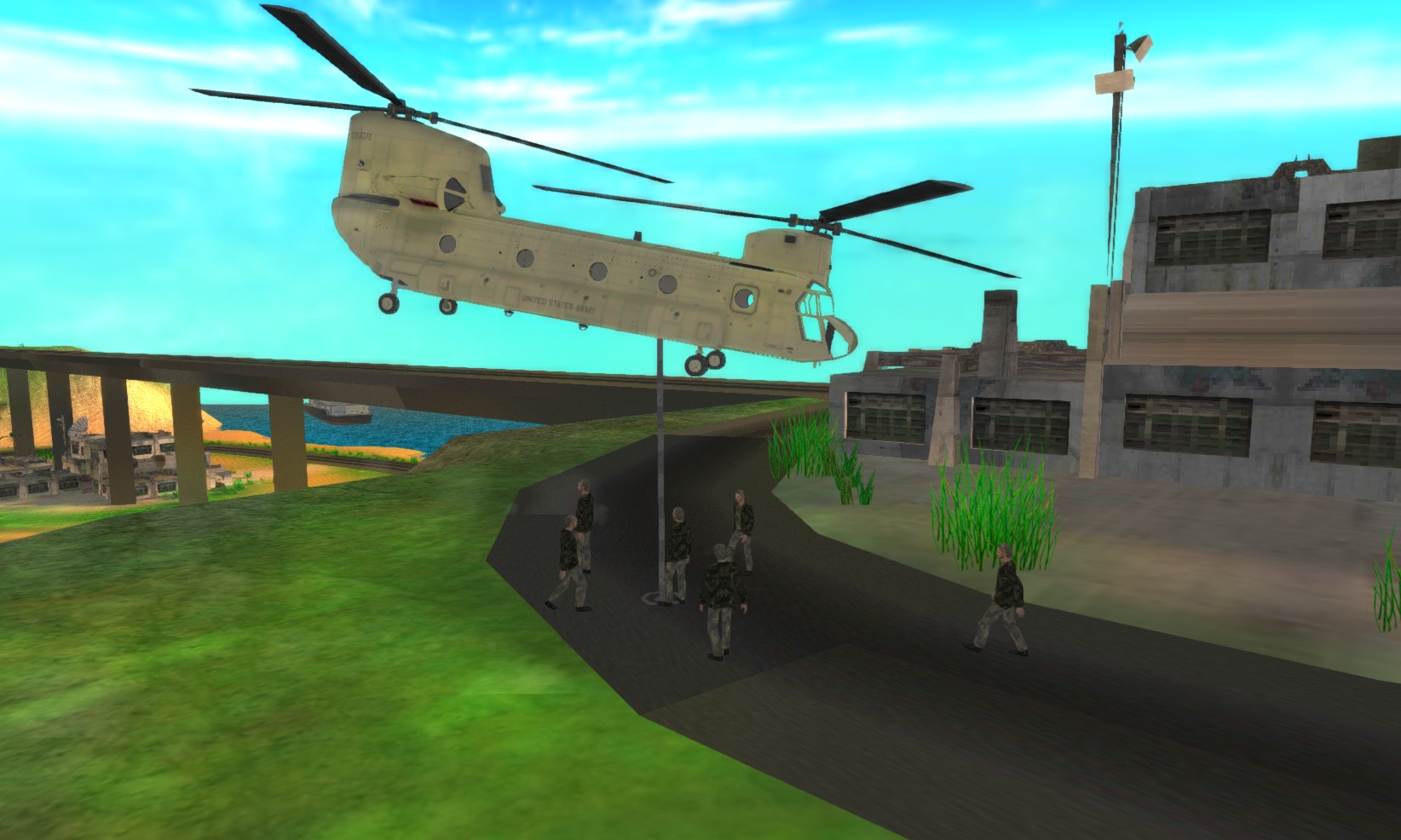 US Army Helicopter Flight Simulator Rescue Mission
Do you think military service is boring, just marching and discipline? And what about the real incidents? The US Army Flight Helicopter Simulator will prove to you that emergencies happen in the army and you can feel like a hero.
The game is a storyline that attracts even more. According to the developers' idea, there is a snowstorm in the mountains and the victims can't do without help from the air.
You are in the role of a brave soldier who should help ordinary citizens by helicopter. You've never driven a helicopter? And here you will have to manage it in an emergency situation!
Tension and a sense of responsibility for other people's lives are your emotions. During the rescue mission, you will feel the love for this military helicopter, the equipment will become almost your friend.
When you install the US Army Helicopter Flight Simulator Rescue Mission, you choose the level of difficulty you want to play at. Over time, you'll be improving your flight skills and complicating your mission.
Think of yourself as a helicopter pilot! The advantage of the game is that it is completely free. At the same time, the application has a convenient control, so that even a beginner can cope. How does it feel to be a hero? Feel it with the help of the US Army Helicopter Flight Simulator Rescue Mission and save civilians.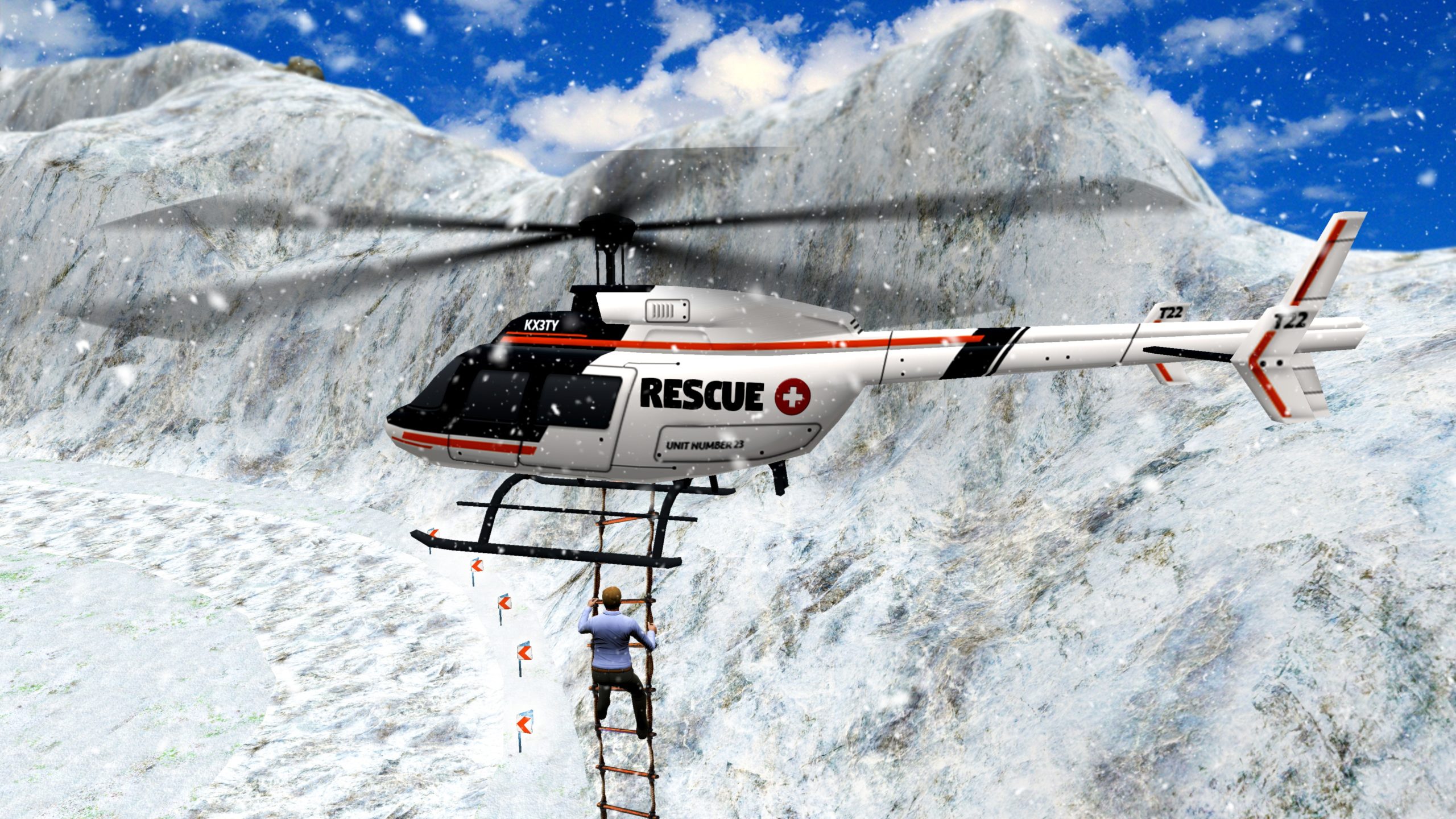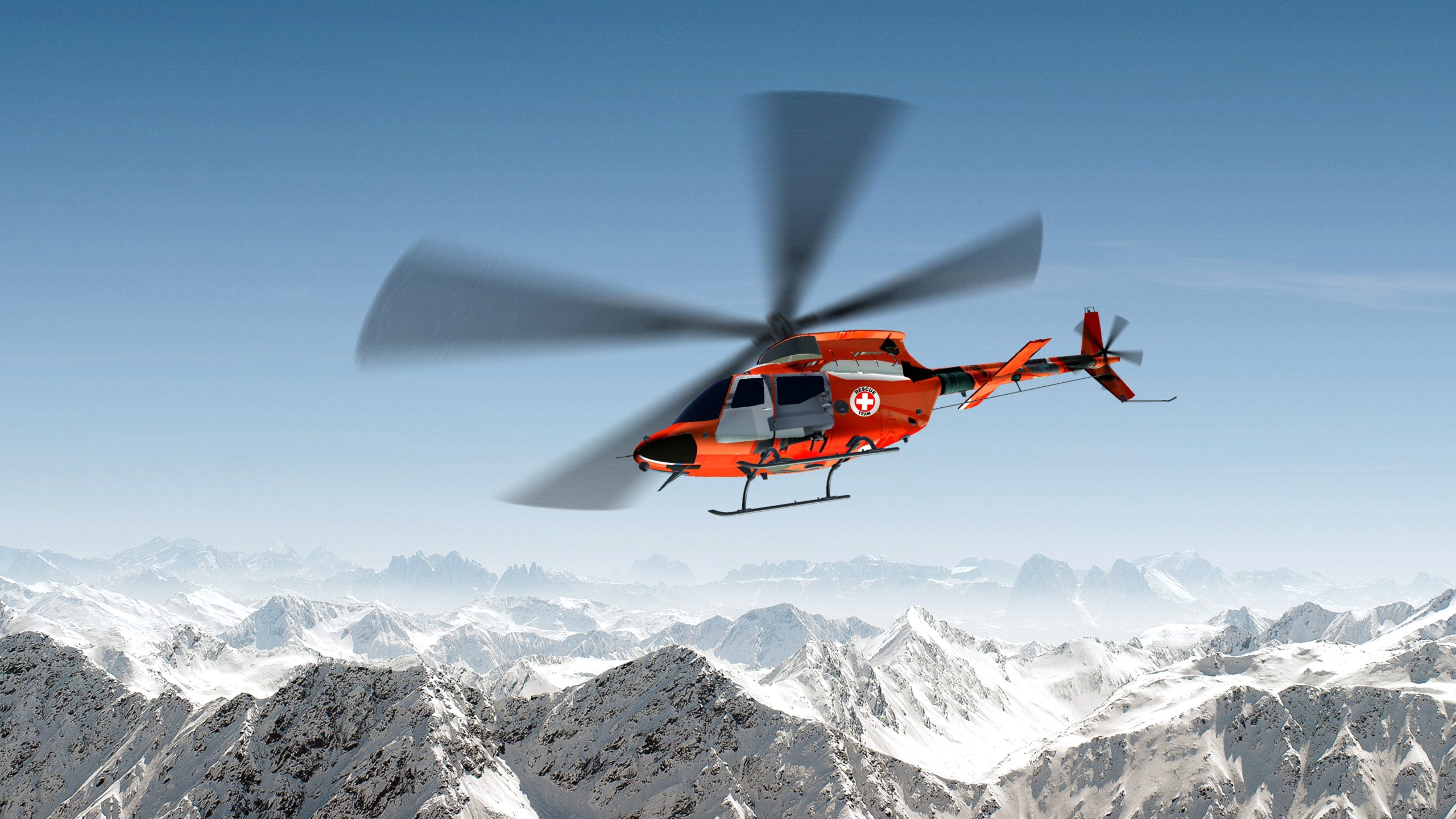 You may also like: 9 Best Mudding Games for Android & iOS
Helicopter Craft
For those who like games like Super Mario and all the 8-bit graphics, you should check this helicopter game out. This is a very fun game where your main task is building the aircraft. Generally speaking, here you can build not only helicopters but the whole new world, according to your plan and taste.
If you don't want to build the whole city starting from zero, you can choose one of the already existing locations and just build new objects when you are in the mood. Also, you can take a flight at your helicopter and go exploring your city, enjoying the views from above.
One of the biggest advantages of Helicopter Craft is that it has the giant location which take really long time to fully explore. The game is suitable for all the ages, boys and girls, men and women. The color palette of the graphics is not that impressive, but that's the virtue of the 8-bit graphics game. By the way, it has more than 10 million downloads!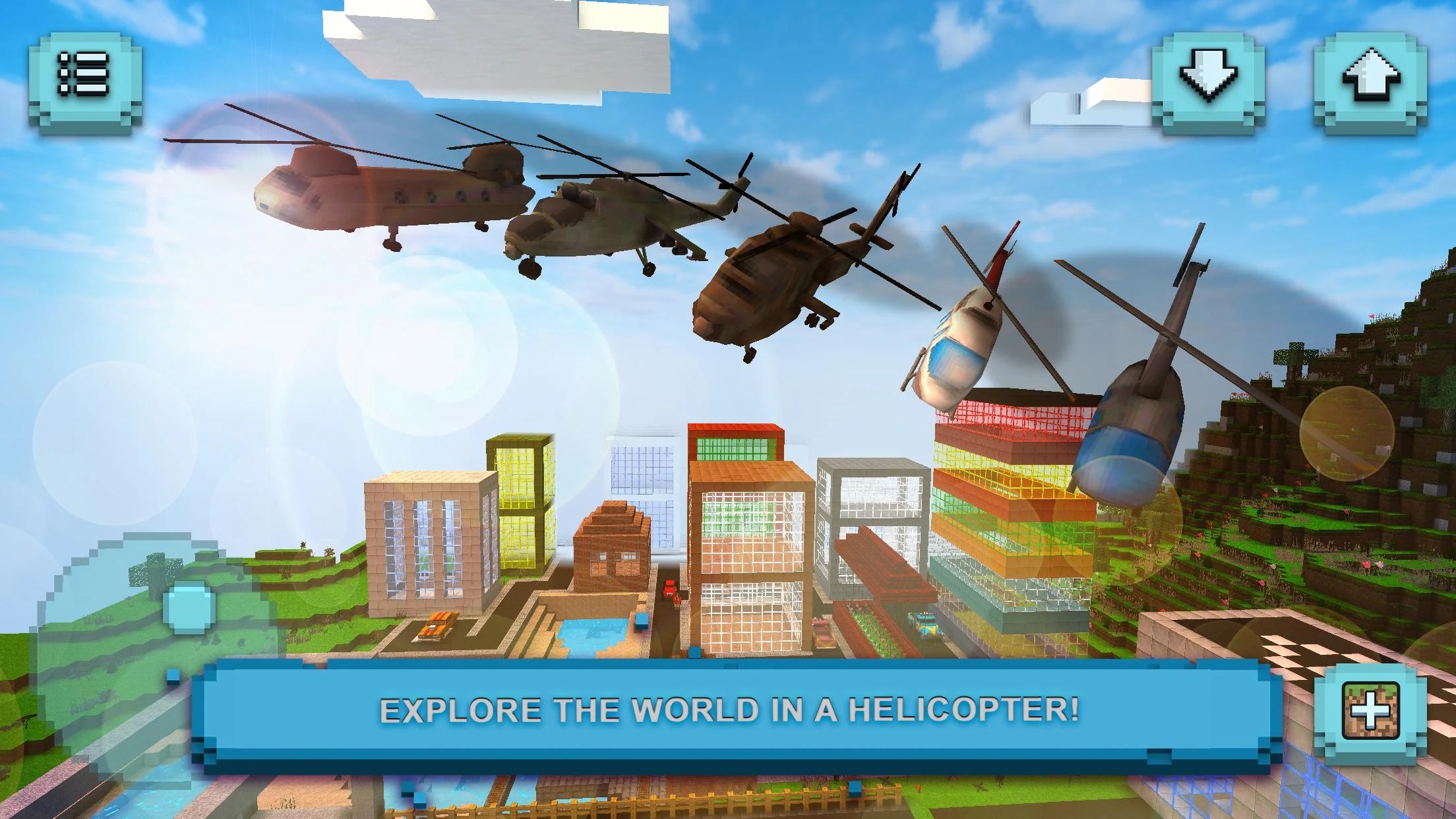 Helicopter Sim Hellfire
From first sight, it might look like one more helicopter military game, but this one truly stands out from the rest, because if all other war games make the accent of the emo, equipment, battle aircraft, ships and other vehicles, here the center of the game is beautiful graphics and locations.
Moreover, the game has the story that you discover bypassing level by level. You are going to pass missions at different locations, in the valleys, fighting the battle troops, above the ocean, bombing the ships, in the mountains, bombing the military trains, and many more.
In total, there are 24 missions and 90 challenges that you have to accomplish. Yes, this game has a logical end, but you won't regret a minute spent playing it because it is truly captivating. The gameplay is not perfect though – be ready to handle these little imperfections for the cool locations and interesting plot.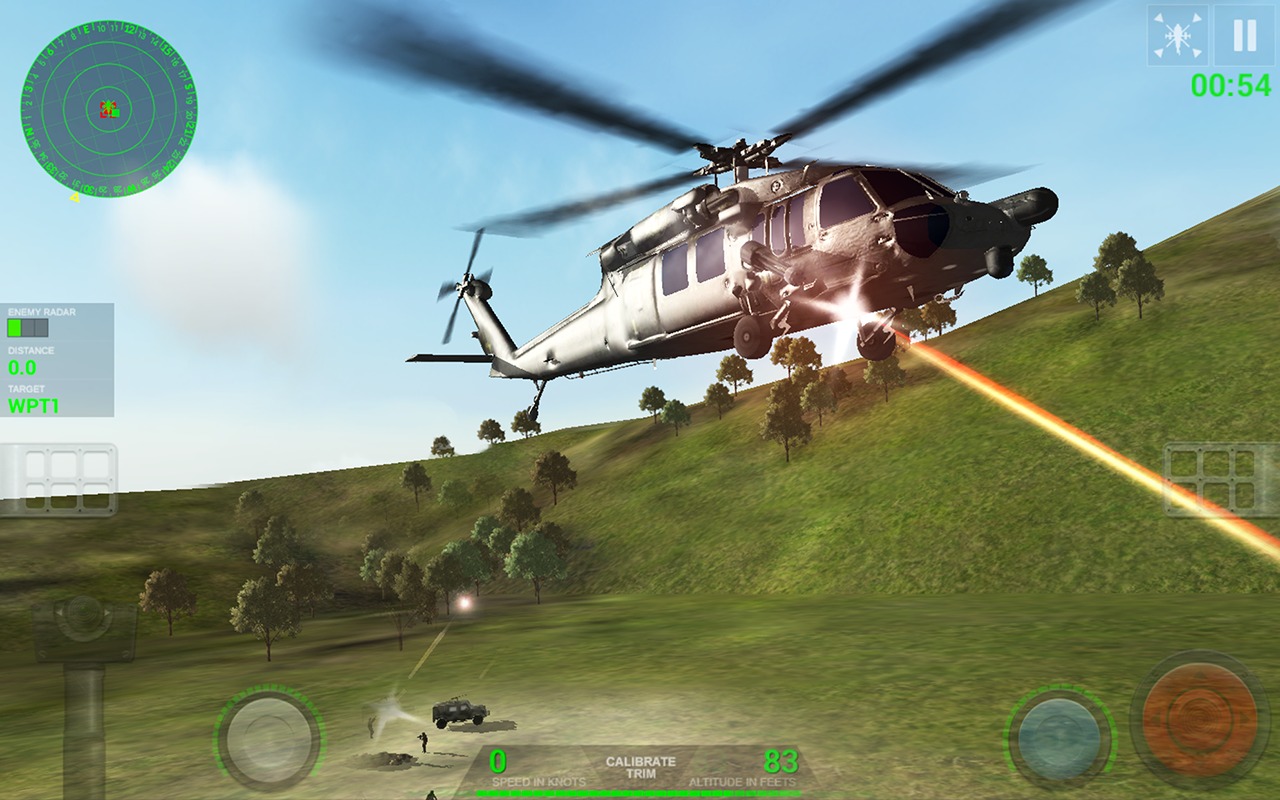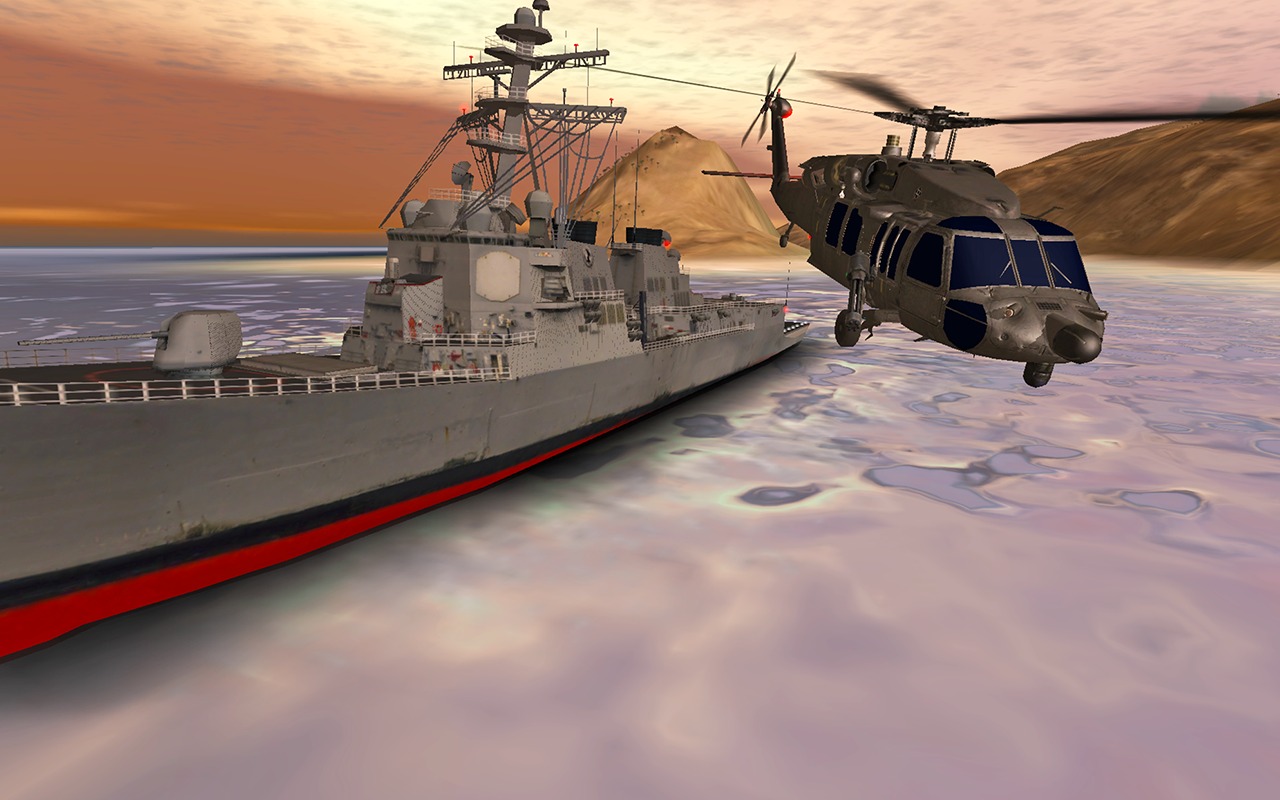 Helicopter Strike Gunship War: 3d Helicopter Games
Moving on, here we have another helicopter game that will probably be more appealing to the male audience. If you like all the war theme games where you have to conduct the military aircraft, you should get yourself this app called the Helicopter Strike Gunship War.
As you already understood, you're going to manipulate the military helicopter in the missions above the seaside trying to destroy's the enemy's battleships. You're Goal in Helicopter flying games to complete your shooting mission successfully with the best heli gunner.
While flying above the water, you will be having all the necessary equipment that will help you to haunt the enemy's ships – just like in the real world. When you catch up with your enemies, it is the battle time! Your camera will switch to a soldier with a machine gun, and you need to put the battleships down!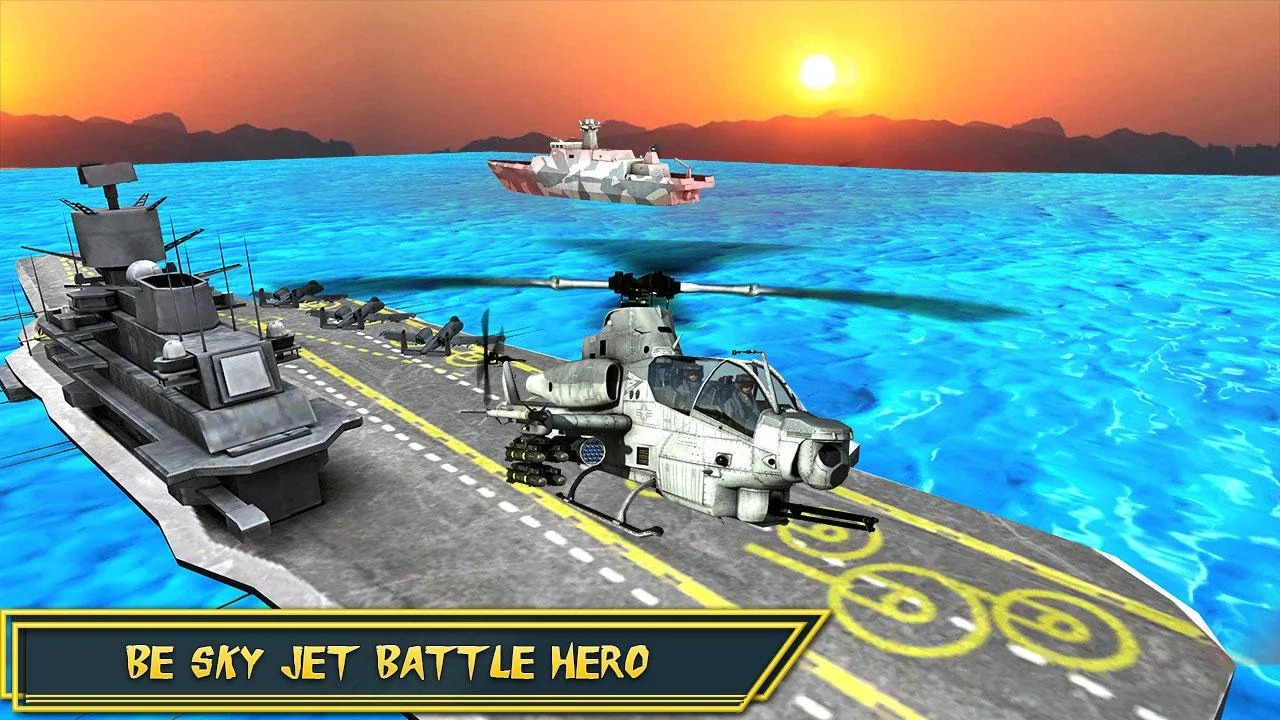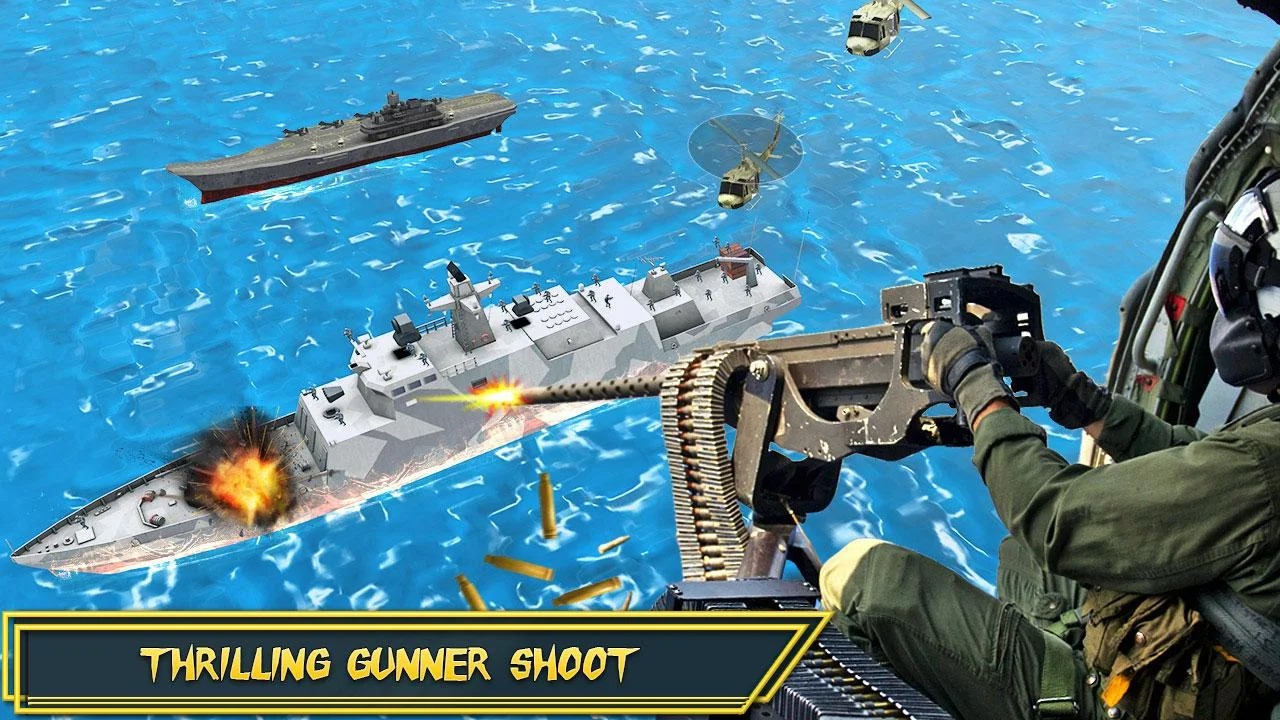 Gunship Strike 3D
Gunship Strike 3D is a helicopter action game that provides over 40 levels.
In this game, players will have to guide the helicopter, fire from powerful weapons, defeat military bases, and so many other features.
As soon as you have first opened the game, tap on the Start button on the right side of the screen. After that, the app will demonstrate to you several guides. You should tilt the device left or right to guide the helicopter.
Once you have completed each level, you will receive rewards. When you pass the first chapter, you can get to the Boss mode. Plus, the game enables you to execute daily tasks.
As for the game's interface, it comes with impressive 3D graphics and colorful animations. Furthermore, you can choose from multiple helicopters and equip them with various weapons.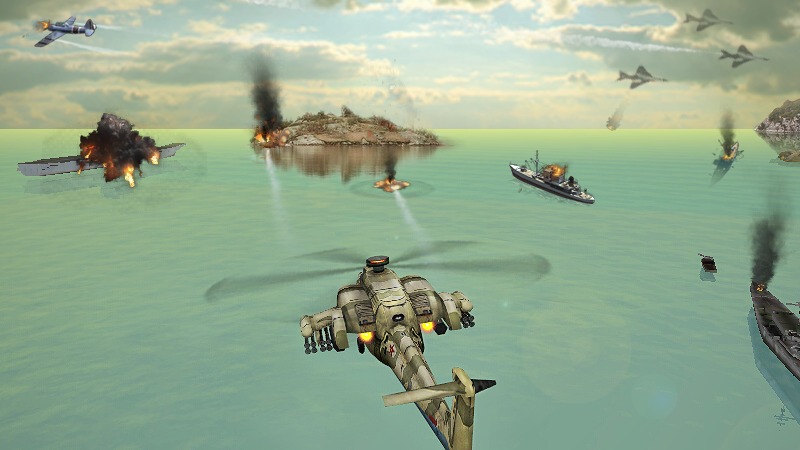 X-Plane 10 Flight Simulator
The most popular helicopter simulator! This is understandable – because the application combines the power, strength, and detail of the computer version.
Details of the terrain where you can fly. Realistic 3D airport complex, which has both runways and airport terminal, buildings that seem real, cities look like real ones. If we're talking about realism, we can't help but mentioning the cockpit – a lot of levers, buttons, amplifiers – just like in a real cockpit.
What is the difference between the X-Plane 10 simulator and others?
1. 9 free masterclasses – takeoffs, landings, maneuverability, and traffic patterns.
2. interactive cockpits, real systems, and sensors.
3. Full helicopter launch from any state.
4. 50 simulated situations.
5. Emergency situations, missions that involve combat missions.
X-Plane 10 provides users with 2 free planes and 5 mission locations. A wider selection is available in a paid version of the application. Experience piloting as an aviator right now with the X-Plane 10 Flight Simulator.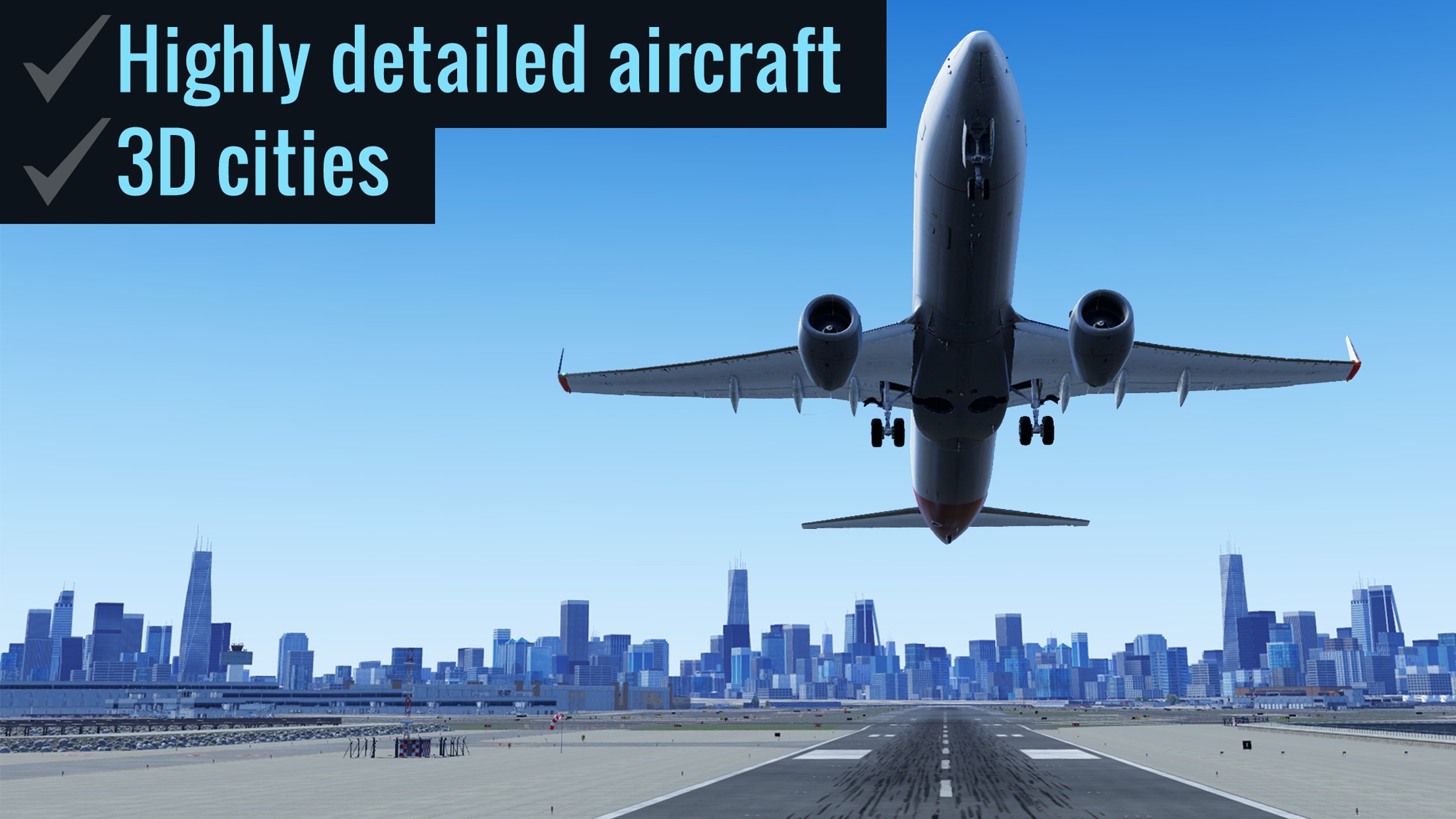 You may also like: 7 Best First Person Car Racing Games for Android & iOS
GUNSHIP BATTLE: Helicopter 3D
In Gunship battle, you can feel like a helicopter pilot and take part in combat missions.
Gunship battle is an action simulation game that will immerse you into a magnificent combat experience. Plus, the game combines realistic graphics and splendid special effects.
Once you have launched the game, it will demonstrate to you the instructions and the goal you have to achieve.
As you play, you will have to carry out multiple missions, shoot at rivals, collect valuable items and equipment. After passing each level, you will also get points and rewards.
The game comes with a great number of helicopters filled with top-grade characteristics. Besides, Gunship battle contains simple navigation. You just need to tilt your device to control the helicopter.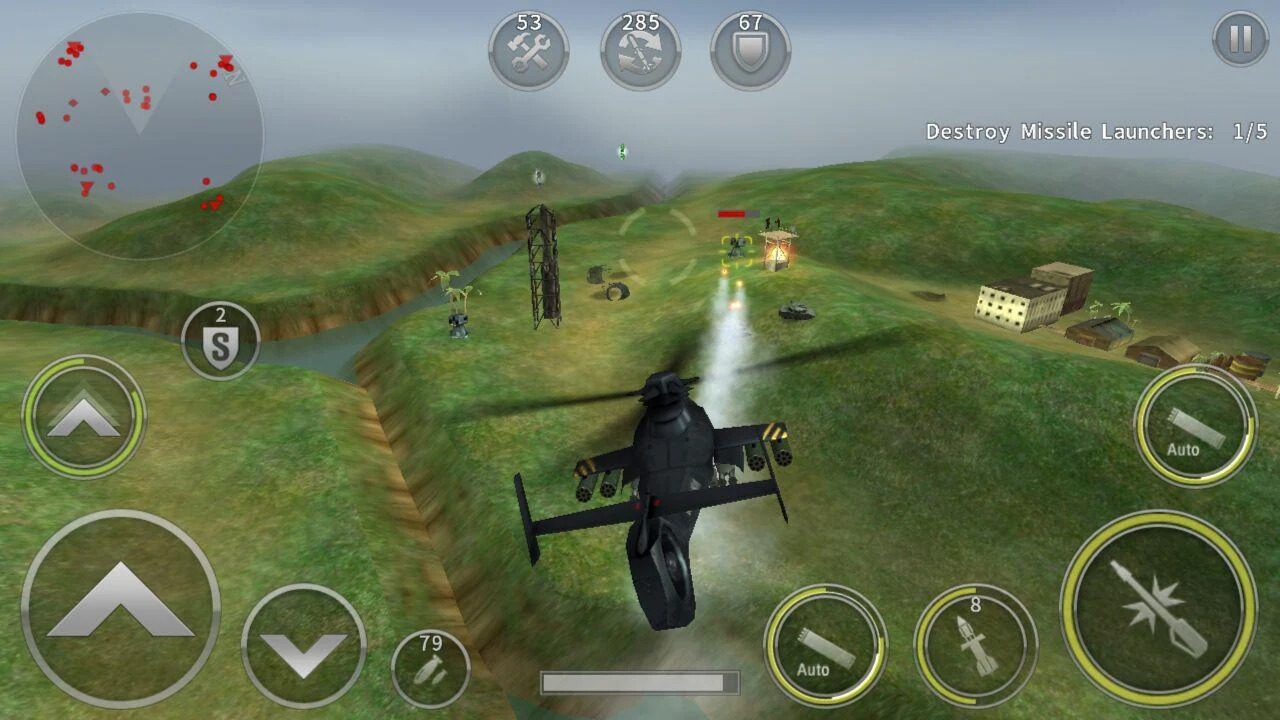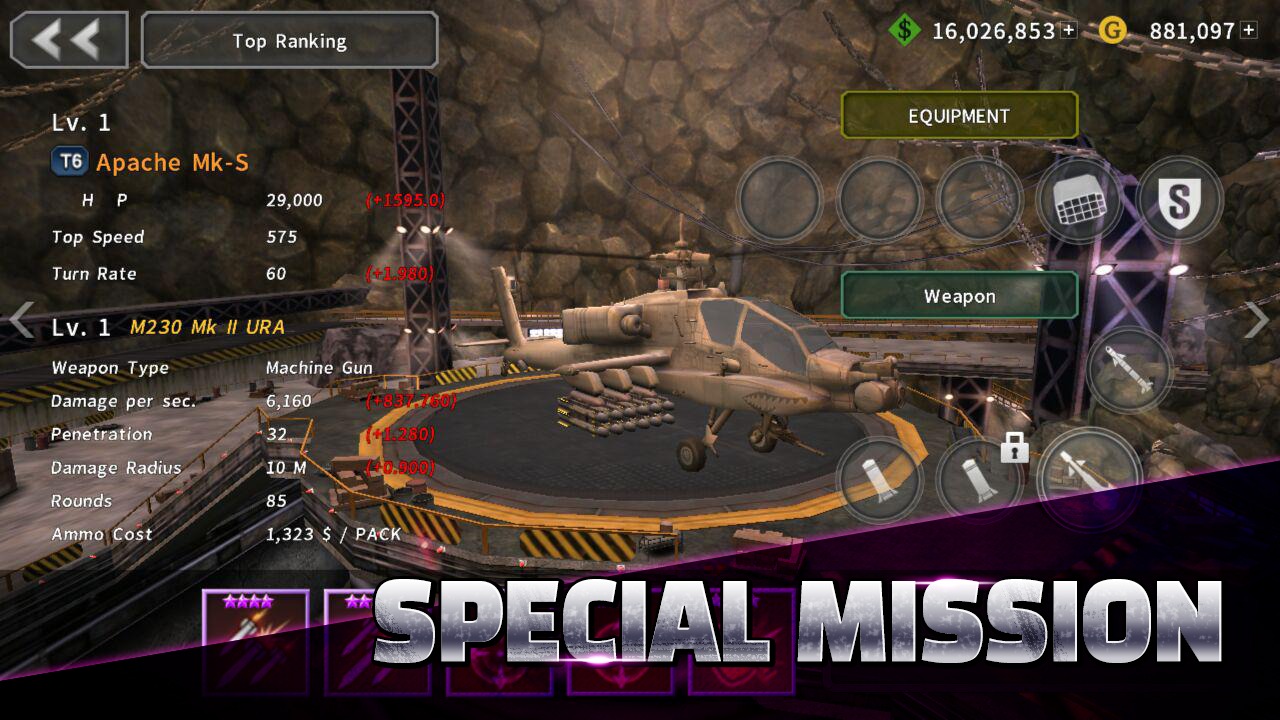 Are you already excited? Ready to conquer heights? Ready to save lives in emergency situations? Or do you just want to relax and shoot at buildings? In any case, choose a simulator to your liking, put it on your gadget, and go to the sky for adventure! The main thing is not to start spinning dizzily.