Babies who go somewhere with their parents often start to get capricious and cry. Even if you are just on holiday or out of town, your child may get hysterical for no reason.
Little children from 1 year old to 7-8 years old are quite noisy and active, so parents sometimes just can't control them.
Some toddlers take their parents' smartphones in their hands from early childhood and start exploring the world around them, emptying their parents' accounts by accidental shopping or adding a bunch of ads to your browser.
In order to solve this problem, it will be enough to interest your baby. This can be done with a smartphone, but in a safer way – games or these best & free toddler apps. They can be educational or entertaining, but the main thing that the child will be distracted and interested. We have selected free games for toddlers for Android & iOS for you.
Cut the Rope: Magic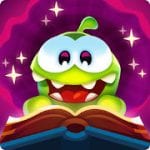 Cut the Rope is a popular game around the world, which has several parts and thematic releases. There are several interesting games on their account – for example, the magical travel of the frog or moving through time.
For children, the best choice is Magic, which contains various bright effects, new characters, and other interesting details. It should be noted that such a game is suitable for children from 5 years so that the child can pass the levels and move on.
A little bit about the game itself: under random circumstances, the main character gets to the magic world, where you need to solve many puzzles. Cut the Rope offers you to pass all the traps of the evil wizard, who will try to stop you.
There are 160 levels in total and they will become more complicated in time. You can also turn a frog into a bird to fly over the traps; a fish to dive for lollipops; a ghost to pass through objects and so on. The most important thing is that the child will try to become a dragon, which really attracts attention and is very cute.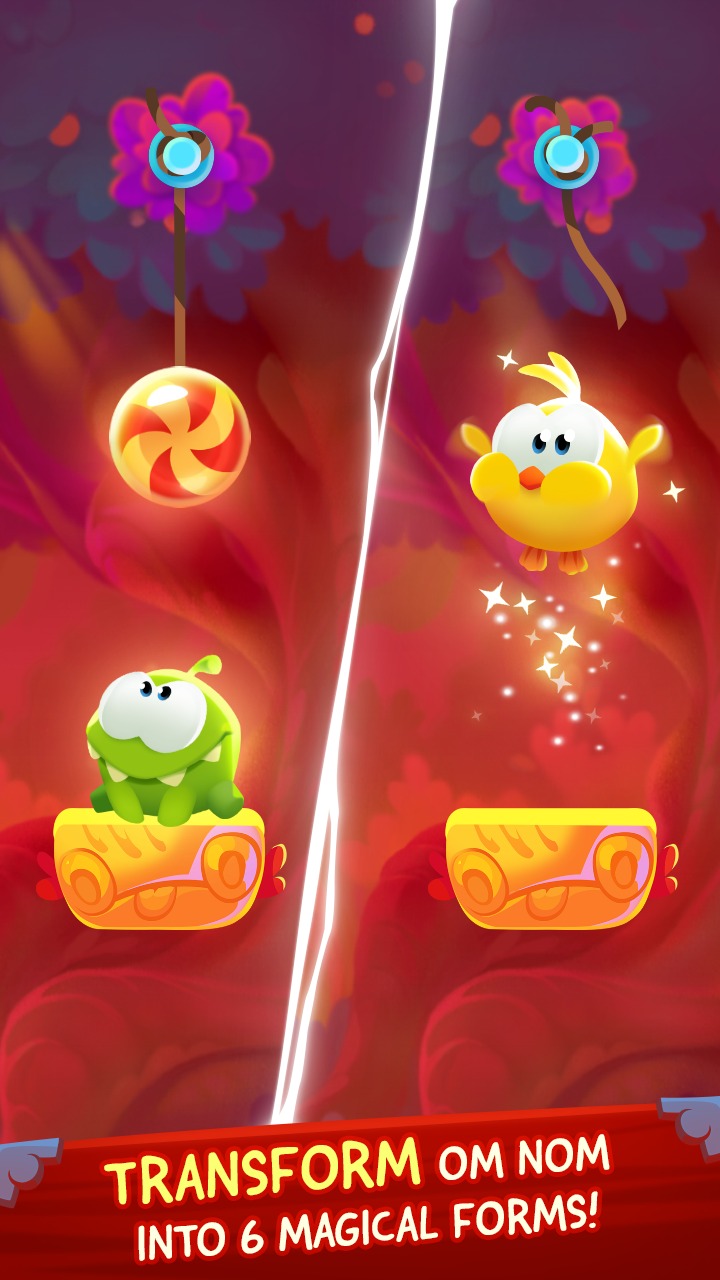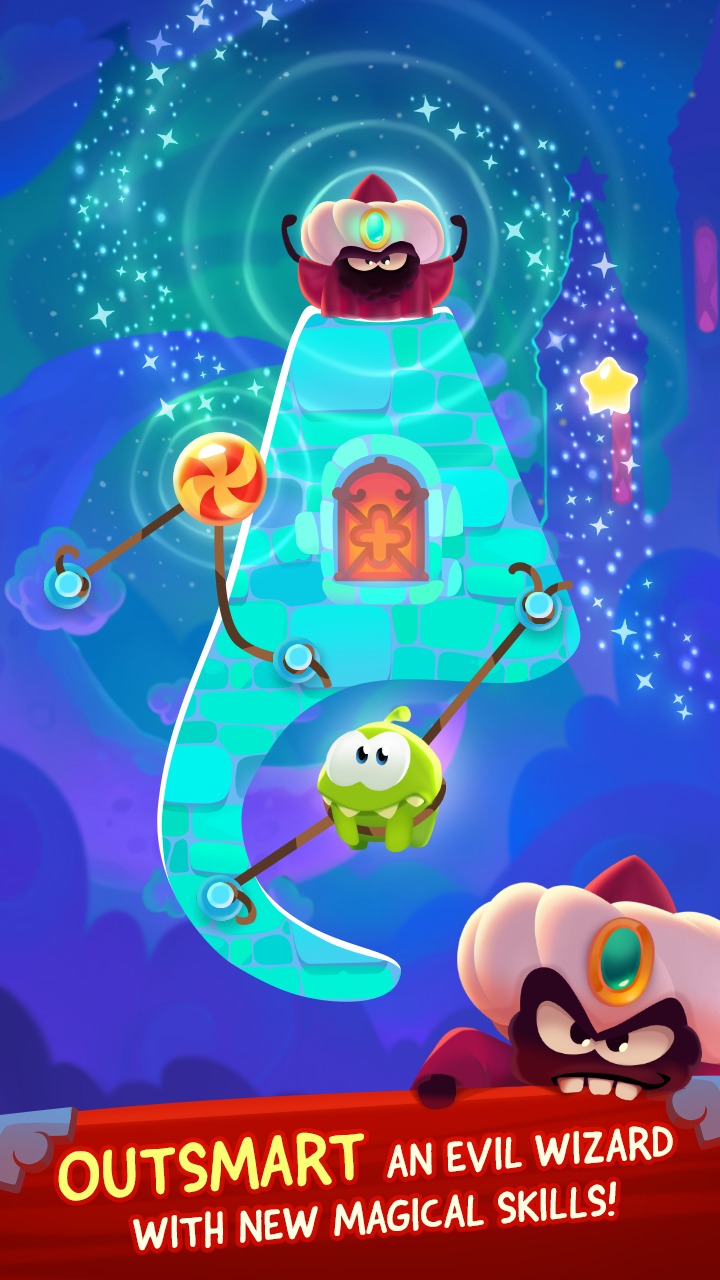 You may also like: 8 Best Cause and Effect Games for Kids (Android & iOS)
Minion Rush: Running Game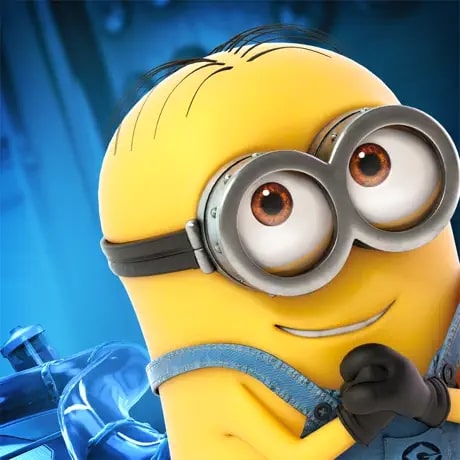 Have fun in the company of these cute yellow creatures. Minion Rush offers you to spend time playing a game based on the Despicable Me cartoon.
The game-runner works without an internet connection. From the start, get ready for high-speed and rapid development of the plot. Dodge traps, avoid pits, and other dangers on your road.
This game is endless and contains an incredible number of all kinds of locations. Your goal is to stay unharmed and collect as many sweet yellow bananas as possible.
In order for players not to get bored on the long road to victory, the minions got a lot of costumes with special effects. Each of them has its own properties and can help to get even more bananas.
In the Begomania tab, you will face off against competitors from your country. Set up your own race and stay alert. Each location has special hidden traps that even experienced secret agents can easily fall into.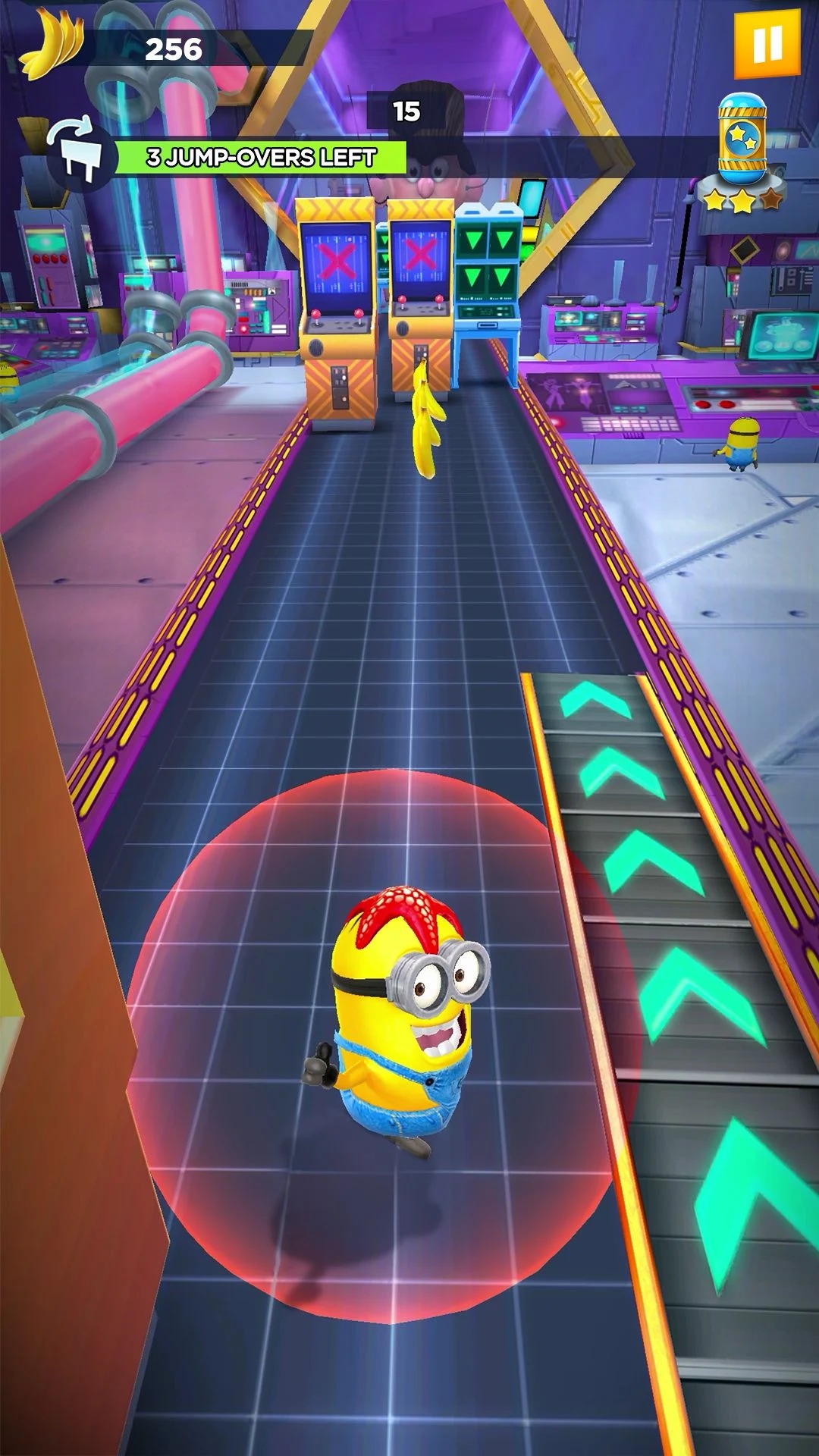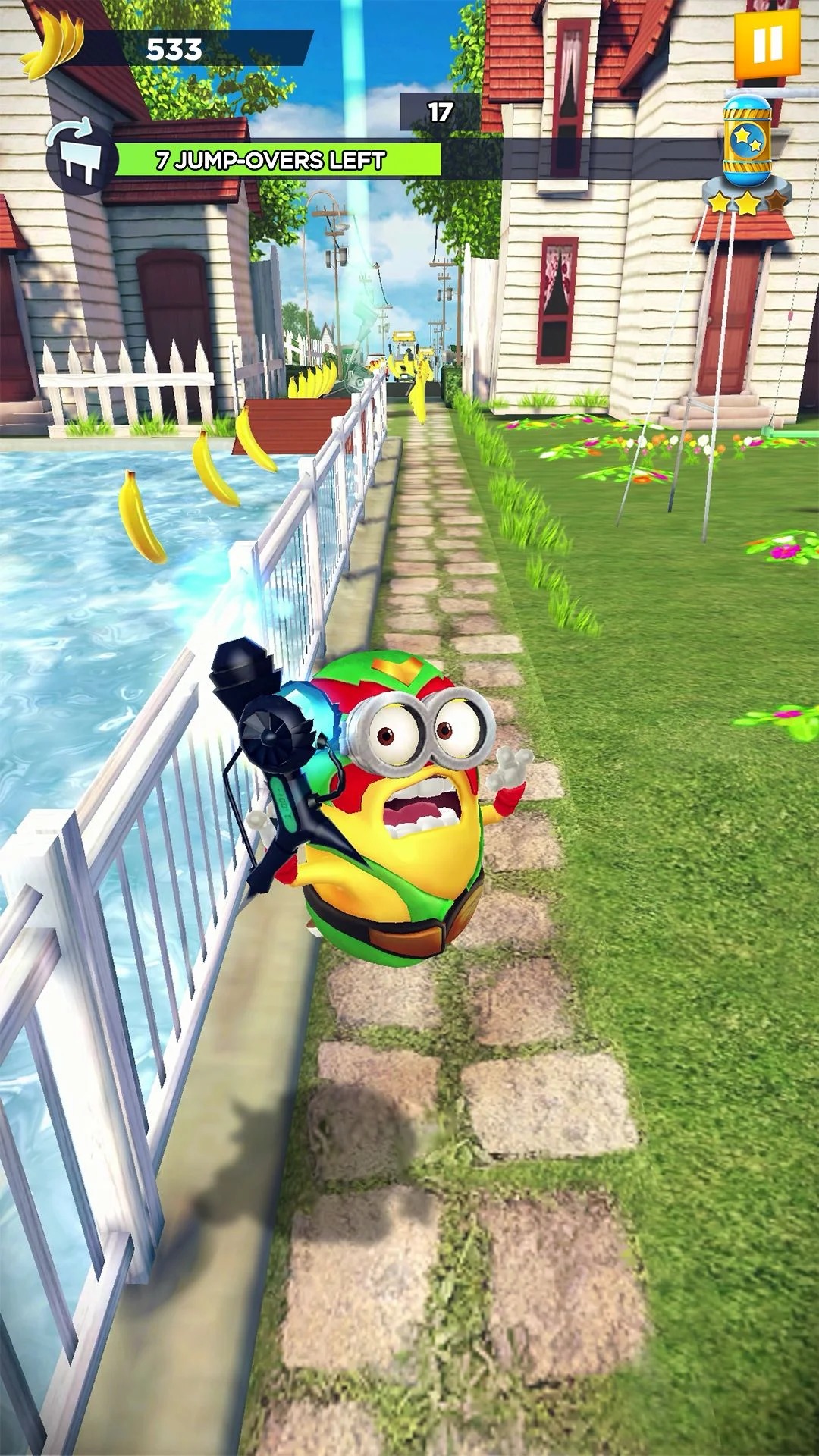 Car games for toddlers & kids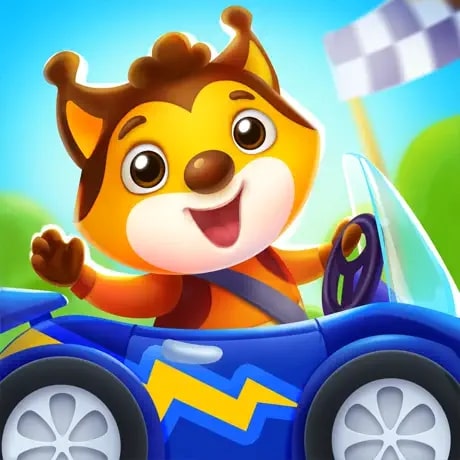 Car games for toddlers & kids will become a favorite entertainment for your child from 3 years old. Brightly colored cars, cute characters, and simple rules of the game will not leave any kid indifferent.
Your hero is a cheerful and brave raccoon. He is a racer and is able to overcome even the most difficult tracks. You can choose the color and size of the cars yourself.
Use stickers so that your car has identifying marks. Create a whole fleet of fun and fast cars. Stock up on fuel and good mood. On the way, you can flash your lights and honk at other participants. Watch drifting and passing cars through a high jump.
In the garage, you can upgrade and repaint your car. To make your car move faster, install a turbo engine. Attract the attention of other players with sirens and flashers.
This app has a large collection of all kinds of cars, including retro models and special vehicles. It can be a police car and a moon rover. Fun and dynamic mobile game for good-mood for kids.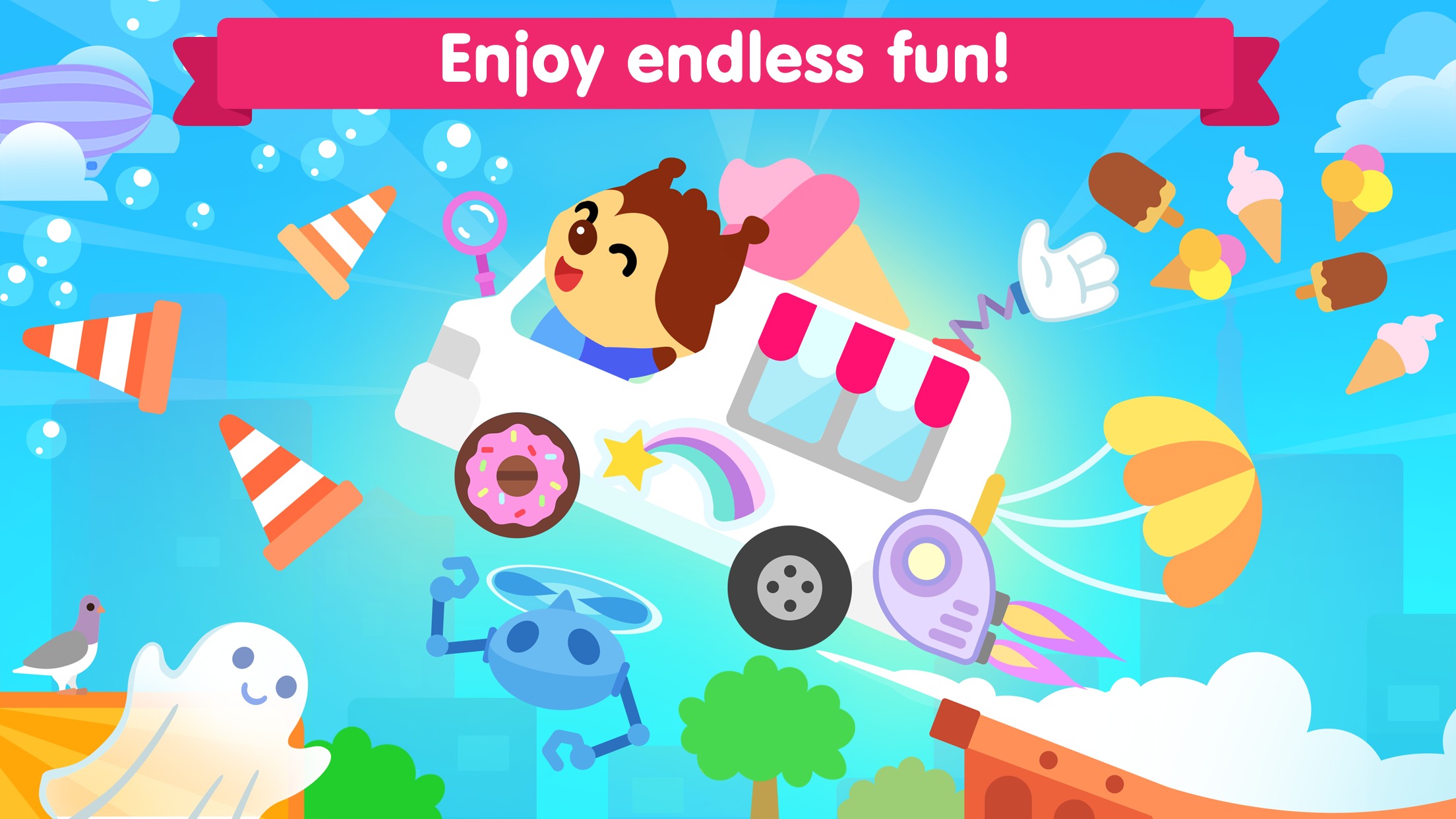 KidloLand Toddler & Kids Games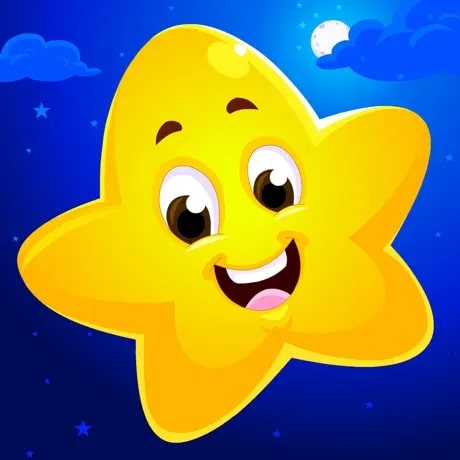 KidloLand presents entertainment for children from one year old. It contains all kinds of games that develop the attention and fine motor skills of young players.
More than 3000 variants so that parents can relax while their kid is busy with interesting and useful activities. In addition to games, the app has children's songs and popular fairy tales.
All entertainment is available without an internet connection. Sing along to cute characters, listen to bedtime stories, and play clear and interesting games. While playing a poem or song, the child can click on the main character. After that, he will start dancing or moving funny.
KidloLand is designed for children up to 5 years old, but parents of preschoolers will find a lot of useful activities and exercises. Prepare your child for school in a playful format. Learn the alphabet, use handwriting, and solve puzzles. More than a million parents have praised the benefits of KidloLand with continued use.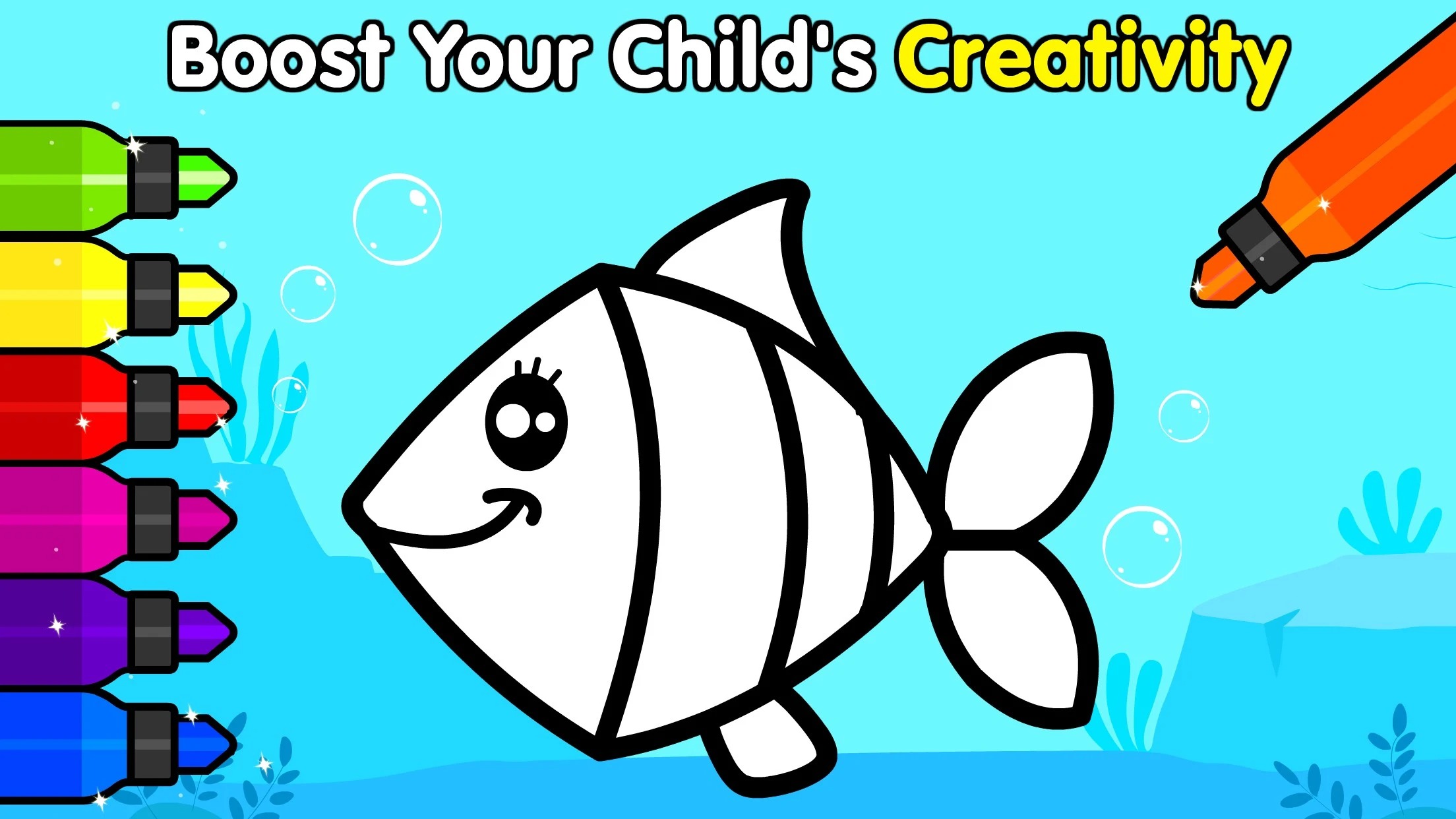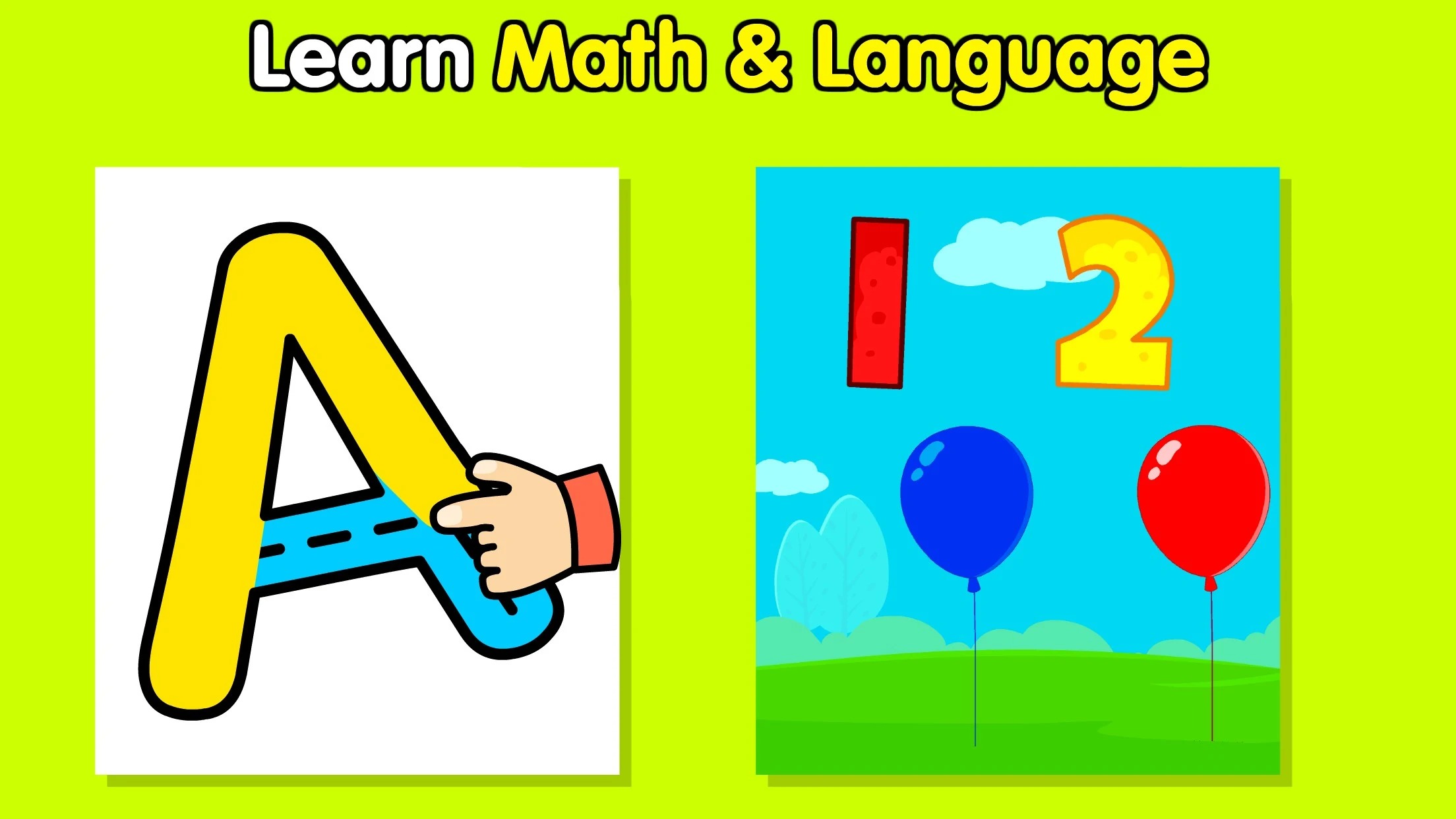 Animal Hide and Seek for Kids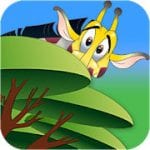 Nature is what people have been most interested in since they were born. You can't always show your baby in real life all possible animals, but that's not a reason not to recognize them at all.
In the game Animal Hide and Seek the child has the opportunity to develop, learning different animals, and discover the amazing world of nature. The game is ideal for initial exploration, as well as in the process of preschool activities, enhancing progress.
Animal Hide and Seek is a game for pre-school education of children, designed to develop their mindset. The entire gameplay is designed so that the child will not be distracted from what is happening on the screen.
He will need to find all the animals that are hidden in different locations. It is worth noting the locations themselves: these are different landscapes in Africa, which are not standard for most other areas.
Here the child will learn to make quick decisions, as well as will be engaged in attention and memory. Animal Hide and Seek will help you travel across Africa as you grow.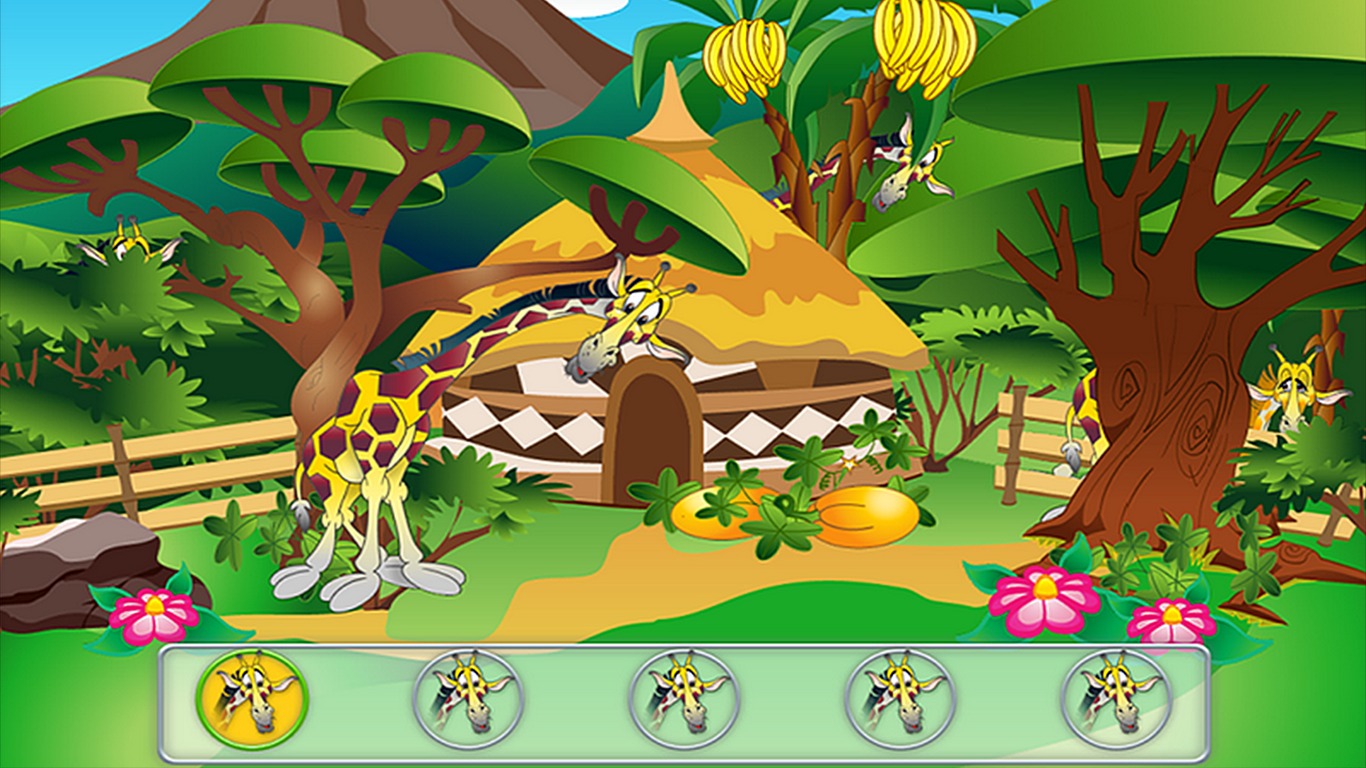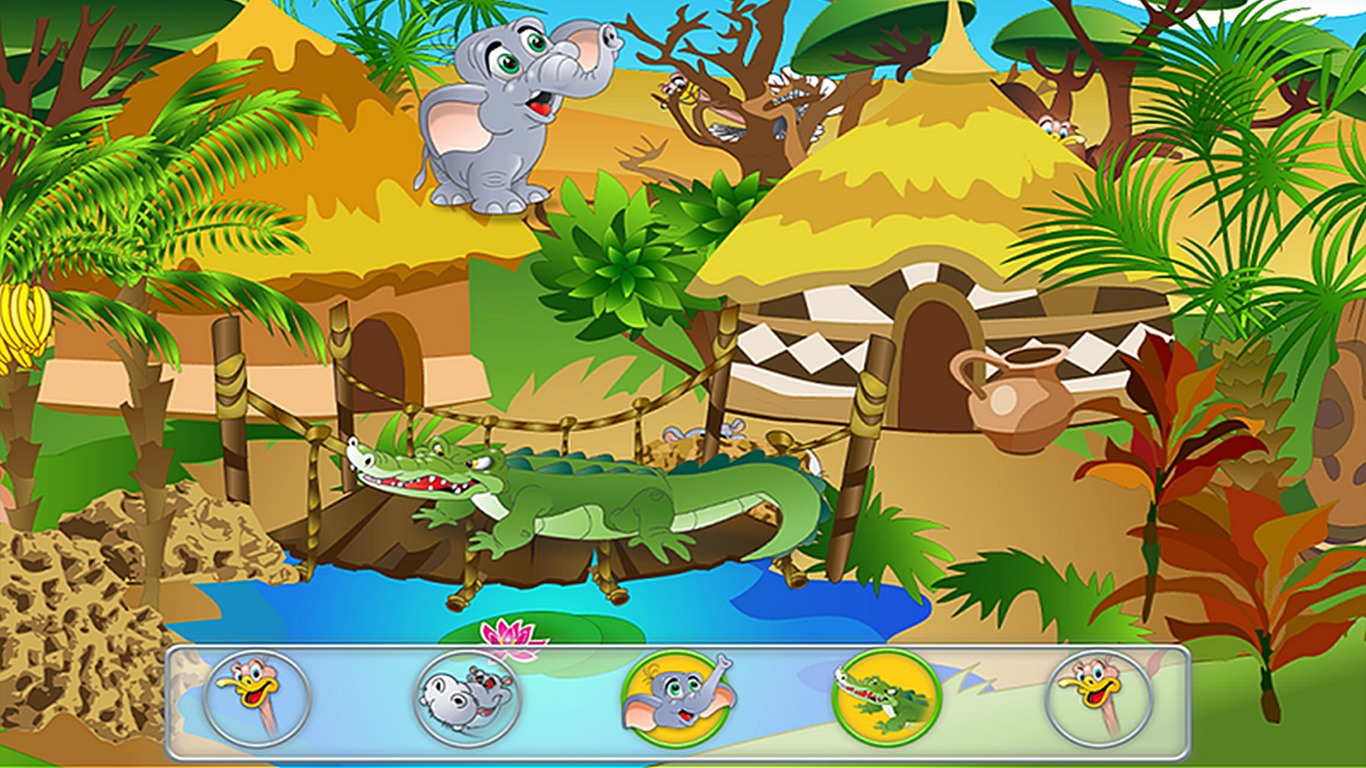 Beach Buggy Blitz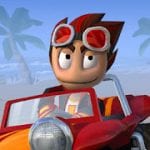 If your child loves racing and everything associated with it, then Beach Buggy Blitz will be interesting for him. It's a Mario Kart style race where the challenge is to set a new record. Here you will be moving through different landscapes while collecting coins and bonuses.
Each of the locations has its own obstacles and barriers that will get in your way. In Beach Buggy Blitz you will have to constantly overcome them, and it can be different barrels and crabs, as well as houses.
The game has many bonuses and extra features. After collecting coins you can buy new cars and other amps. One of the most interesting bonuses is invulnerability. With its use your car will not be damaged, and any obstacles will seem to be just a little interference.
You can also accelerate to collect as many coins in one race as possible. Beach Buggy Blitz attracts children with its interesting design and a hero who is fearlessly ready to drive on new roads.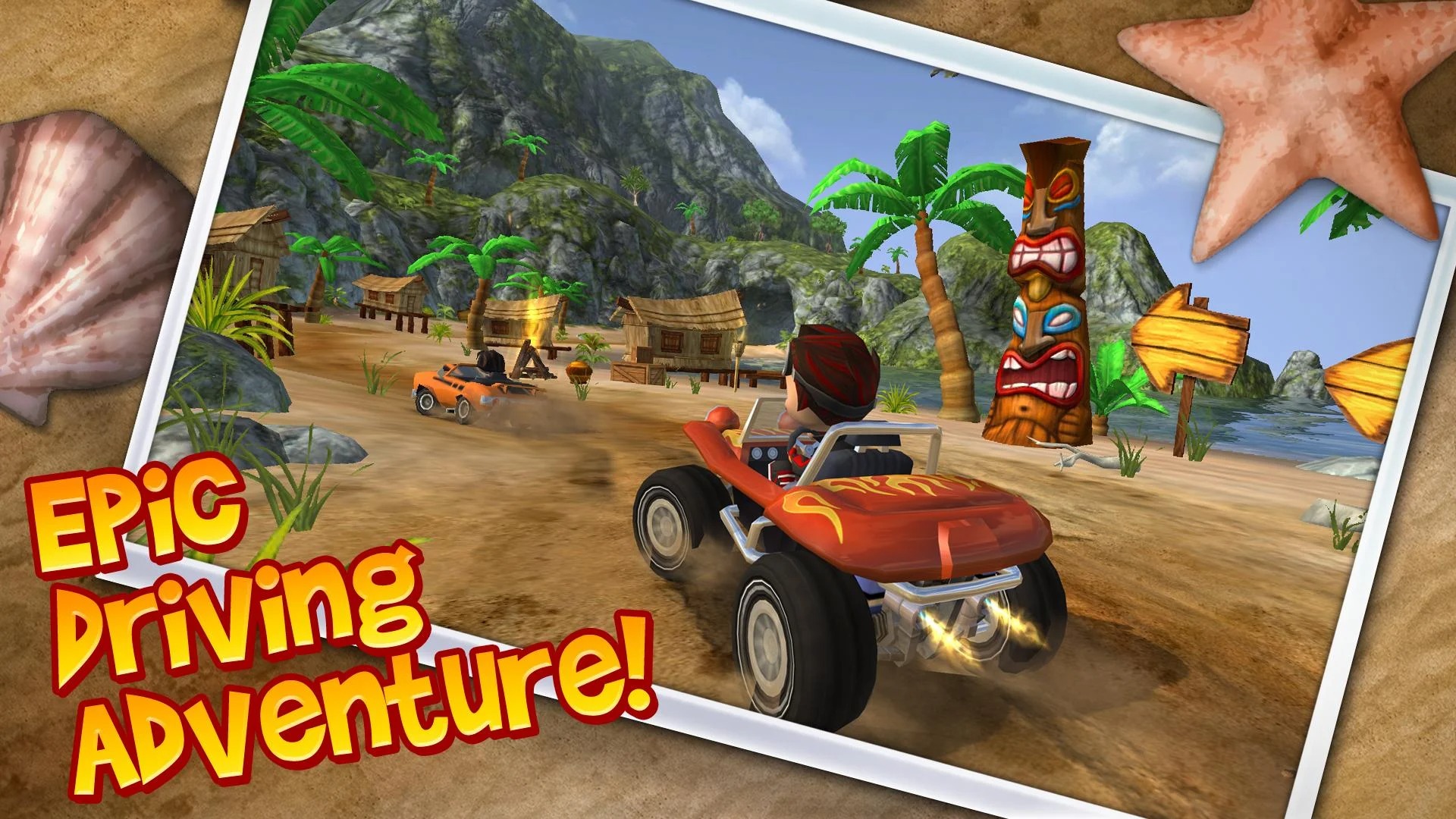 Toddler Games for 2, 3 year old kids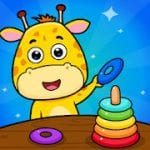 We think you can immediately understand by the name of the target audience of this game. Toddler Games offers a variety of educational mini-games that can not only entertain your child but also help him develop.
Family games presented in the application, help you learn and improve the skills that he already has. You can also take part in the process – after all, a child at the age of 2 can not immediately guess what he needs to do.
Among the mini-games, you can find those that will teach the names of products, different foods, or other frequently used words. This category can include animals – after all, schools often give children tasks related to nature.
In Toddler Games, you can start with the simplest – learning the colors, shapes, and sizes of subjects. This way, the child will understand what comparison is (seeing squares of different sizes), differences, and much more.
The whole game was developed with the help of experts in the education of kids, so you can not worry about the fidelity of their methods.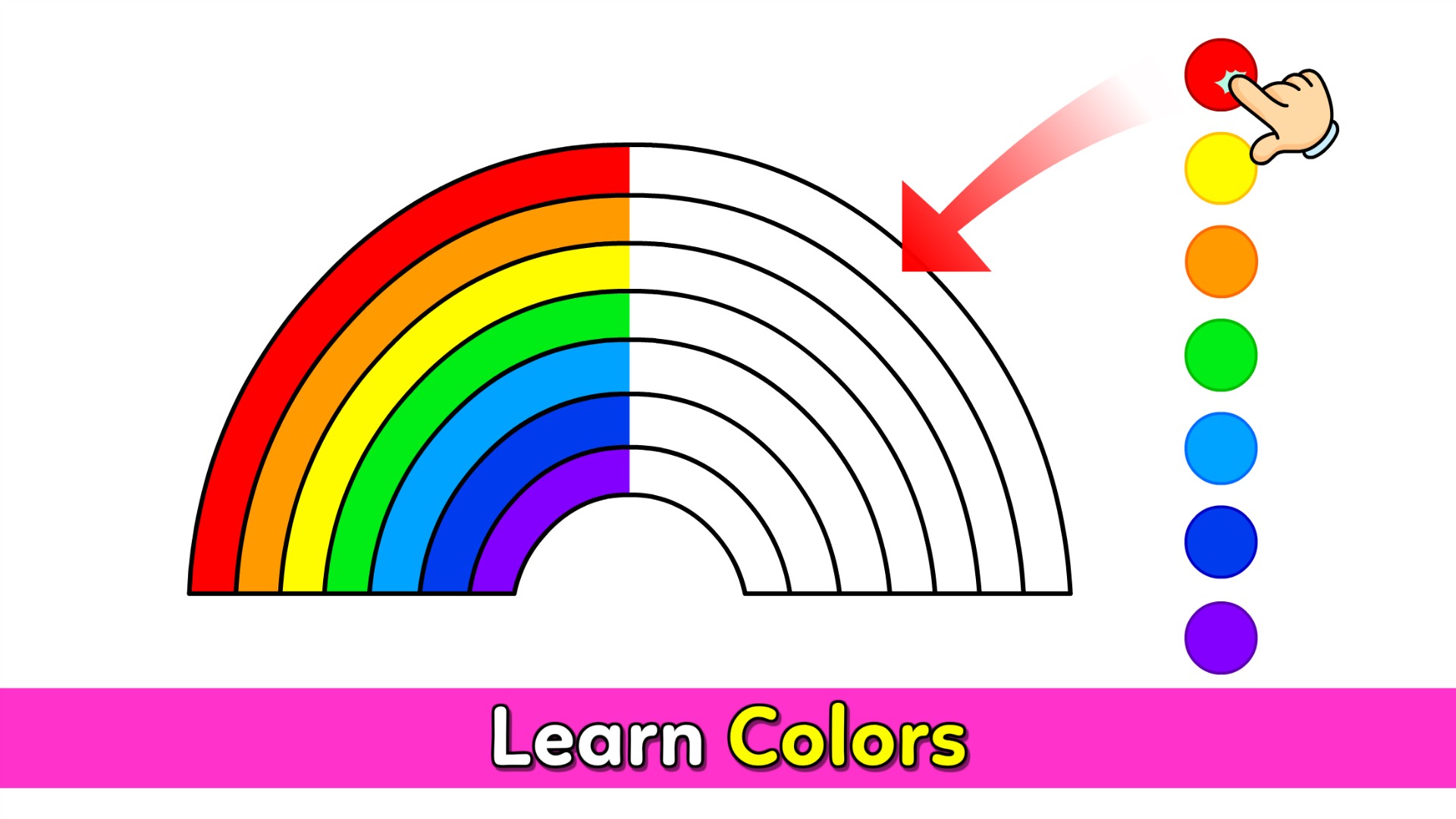 Kids Preschool Learning Games for Kids – Offline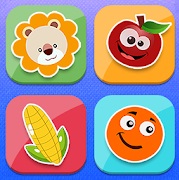 This app is designed for children and their parents. It includes a variety of educational games for children of all ages. The app can also be used offline.
There are more than fifteen educational activities and games installed in the app. It gives positive reinforcement, namely a reward system, for your child's learning and good information assimilation. Activities with this app will provide your child with a complete preschool learning experience.
It includes learning the alphabet, words, music, names of animals and so on. There are also many puzzles in this app to help your child develop logical thinking.
Educational games include memory games, connecting dots to develop fine motor skills, composing words from learned letters.
The interface of the app and the games and activities installed in it are very simple and intuitive. This is a major advantage for children's content, as the child can easily select the subject of interest and not lose focus during the learning process.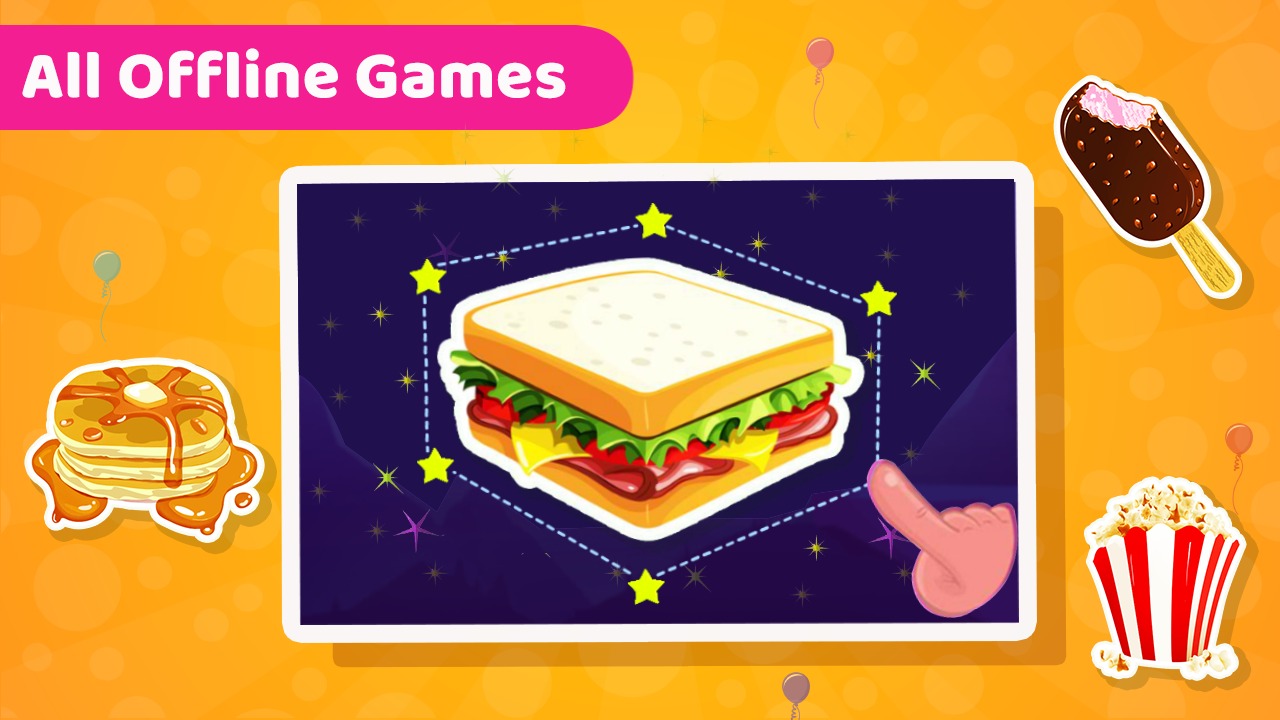 Dinosaur games for kids and toddlers 2 4 years old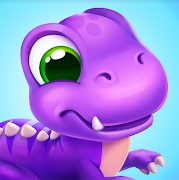 Almost all kids love dinasaurs and everything what is about dinasaurs, so a game like this one will become a real gem for them.
In Dinosaur games app, your child won't be exploring all around alone, the game narrative is carried out through a virtual assistant – a friendly raccoon.
During the game, your child will rescue dinosaurs from blocks of ice, and learn new things about these creatures in the process.
This app will appeal greatly to children interested in dinosaurs and their history. They can learn many fascinating facts and features from the app. The developers of the app have specifically chosen the most contrasting species of these animals to clearly show their differences and amazing body structure.
As for the interface of the application – it is very simple and intuitive. It will not be difficult for a child to understand how to use it. Colorful graphics will also attract the attention of your baby and make the game more exciting. There is also an offline mode of the game.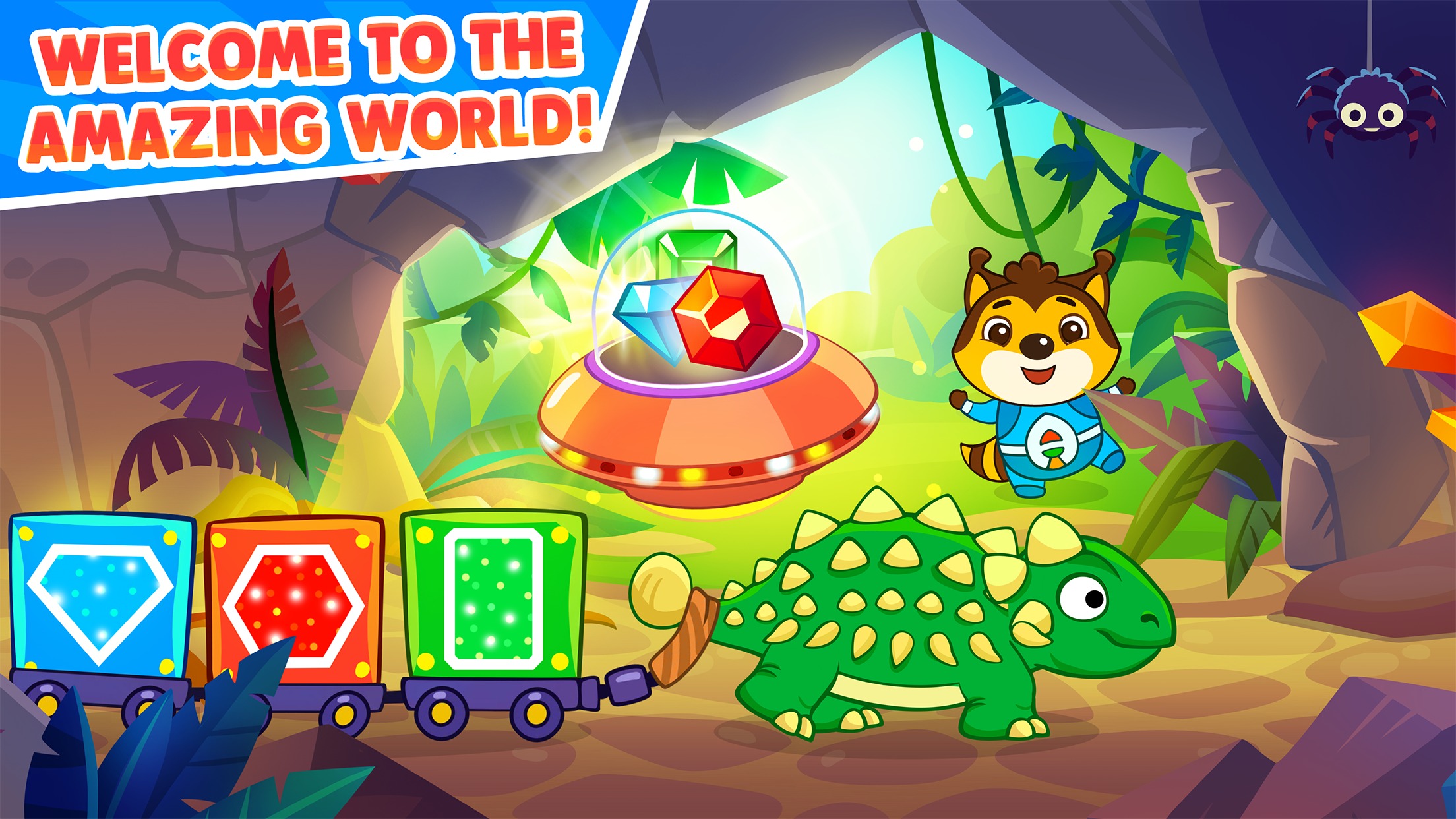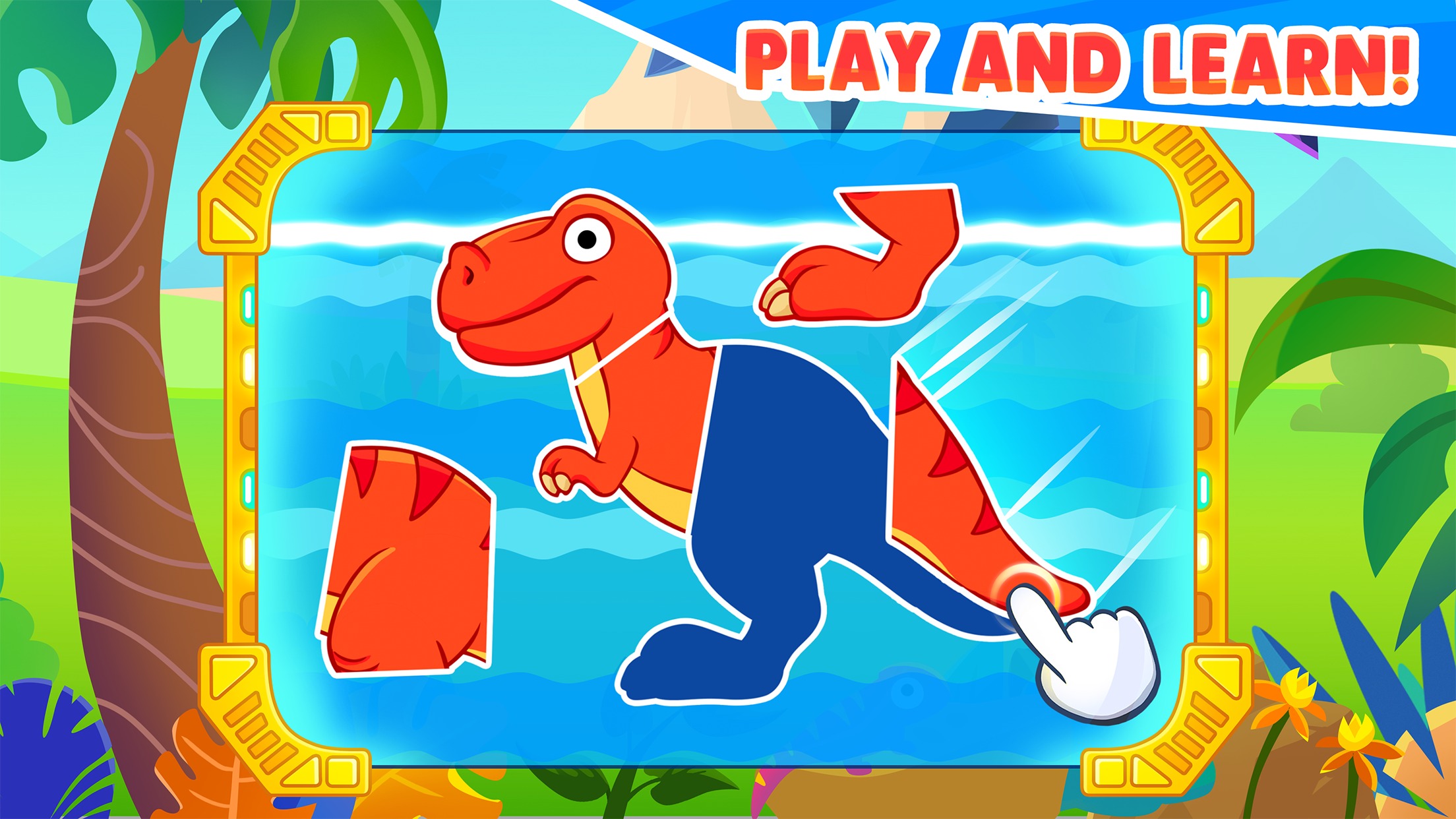 You may also like: 15 Best farm game apps (Android & iOS)
LEGO DUPLO Train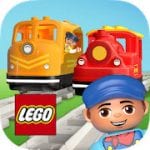 Lego has long settled in the hearts of children. With its help, you can build various buildings and machines, play with people, and even imitate the life of a real city. LEGO DUPLO Train game will allow him on the screen of his smartphone to simulate the work of a huge train while playing the role of a machinist.
Children will subconsciously copy the behavior of a responsible person who must organize the correct work of the train. So you can instill him a sense of responsibility.
LEGO DUPLO Train allows you to build bridges, carry passengers, and help them, as well as overcome obstacles. All movement takes place in picturesque terrain and trees and plants constantly fly out of the window.
You don't even have to buy a real LEGO kit – all the details and constructions will be on your smartphone or tablet screen. Of course, if your child will be interested to try everything in reality, you can give him a set with this train.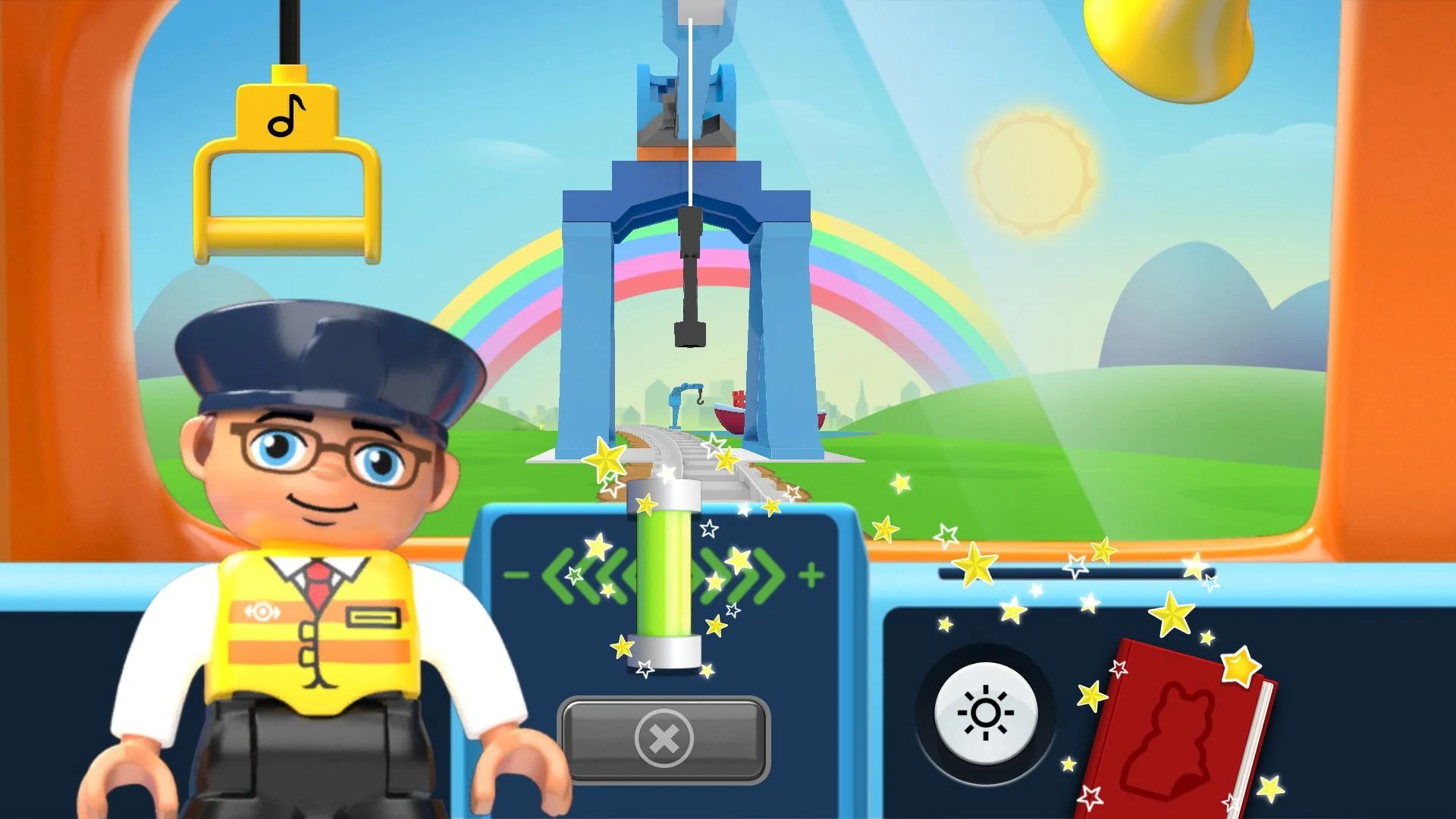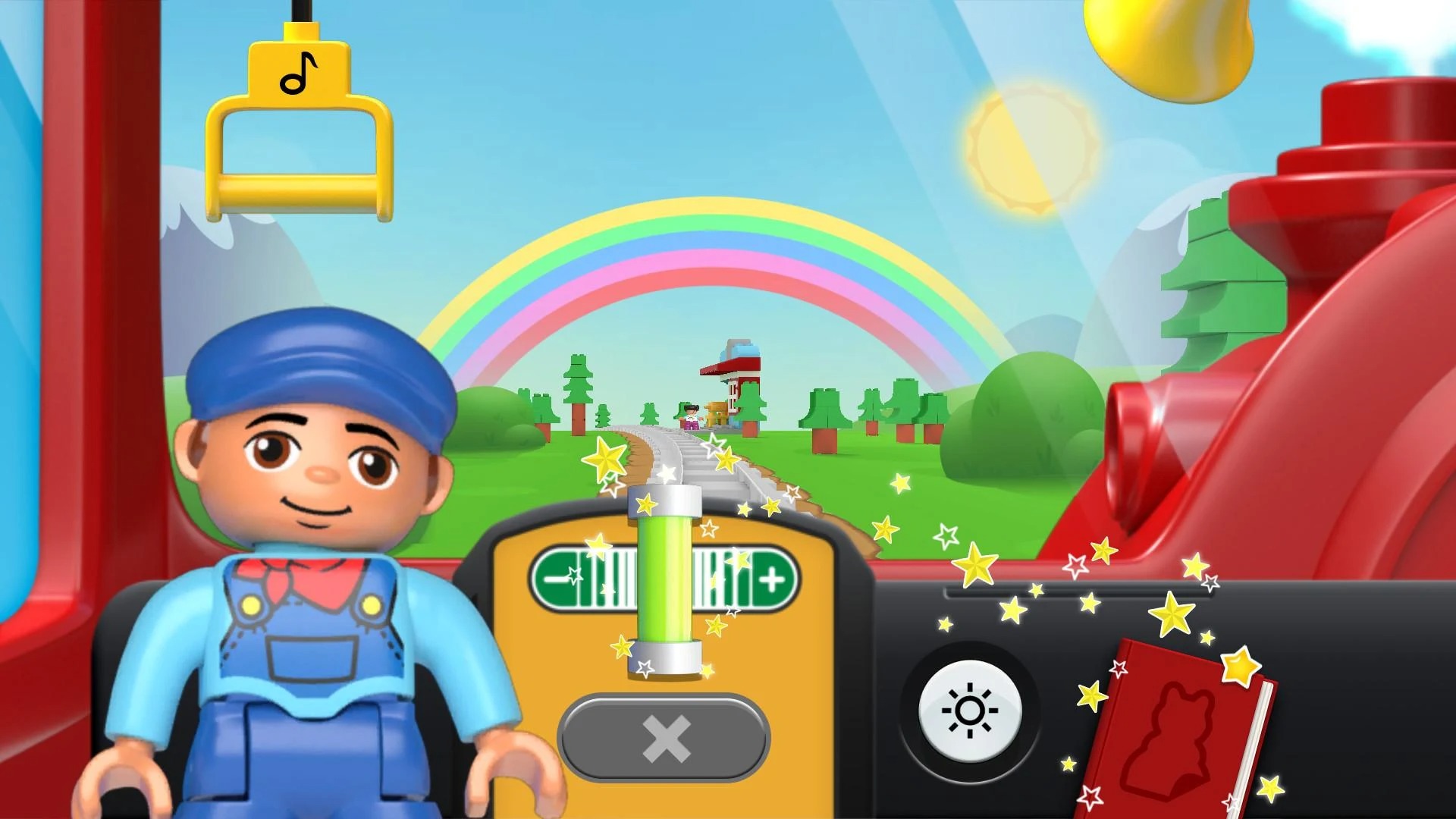 Animal Farm for Kids by GoKids!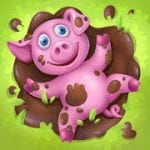 We want to tell you about another interesting game where your child will be able to interact with animals. Animal Farm is an interactive learning process where you need to take care of your animals with simple actions.
Your child will learn which animals live on the farm, what they eat, how they behave, and how they have fun. There are already animals on the estate, but the child can also choose all the guests. It can be chickens, a rooster, a horse, pigs, dogs, and many others.
The game will teach patience – in fact, as in real life, progress is not instantaneous. The animals need to be watched and cared for while taking into account their morals and peculiarities.
In Animal Farm a child will be a farmer – the most important person for these animals. It's worth noting that the game has no levels or certain restrictions – from the moment of installation, you can expand your property and add new animals.
Everything is organized so interestingly that you will need to make an effort not to take away the game from the child and not to start milking the cow yourself.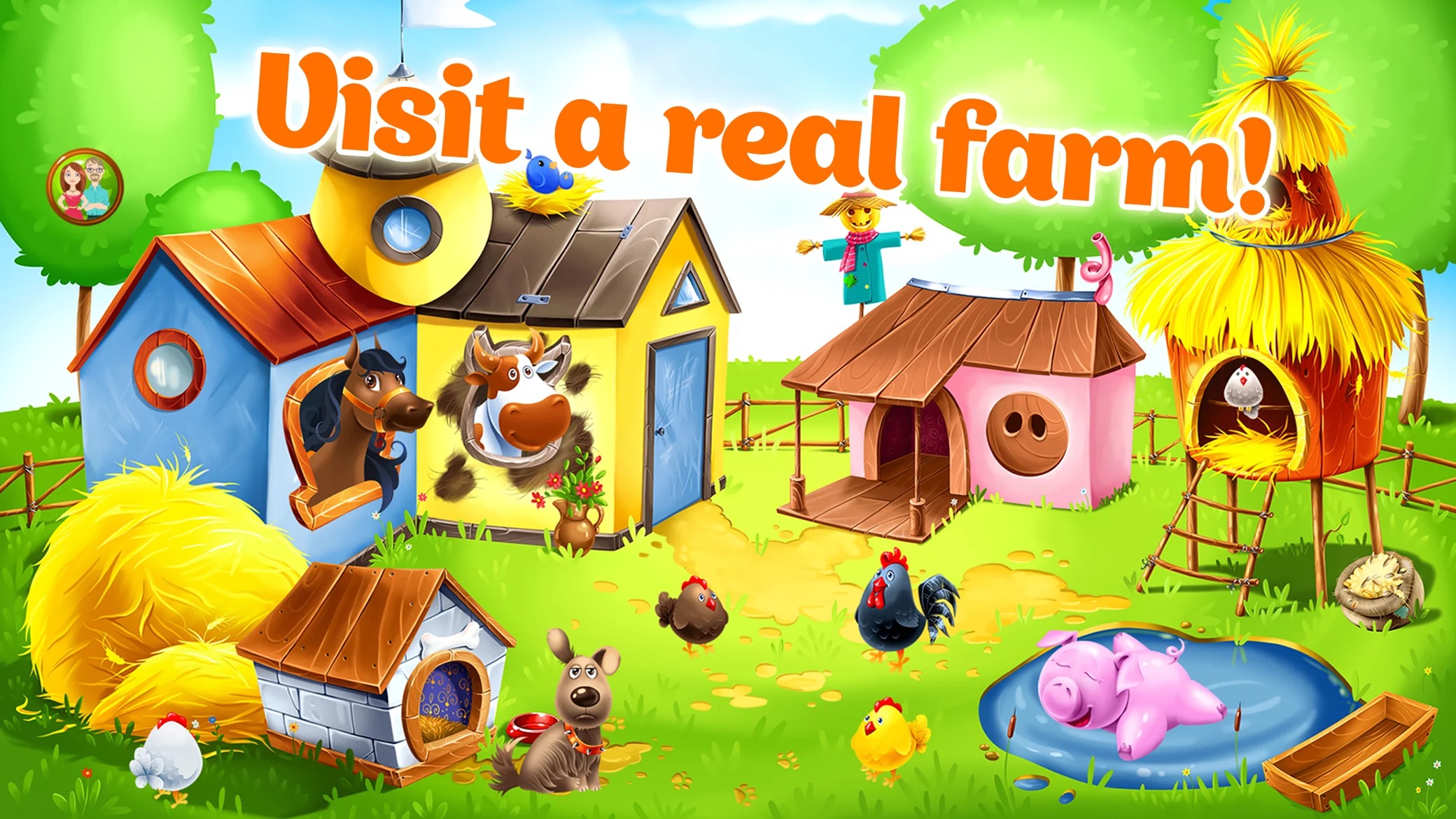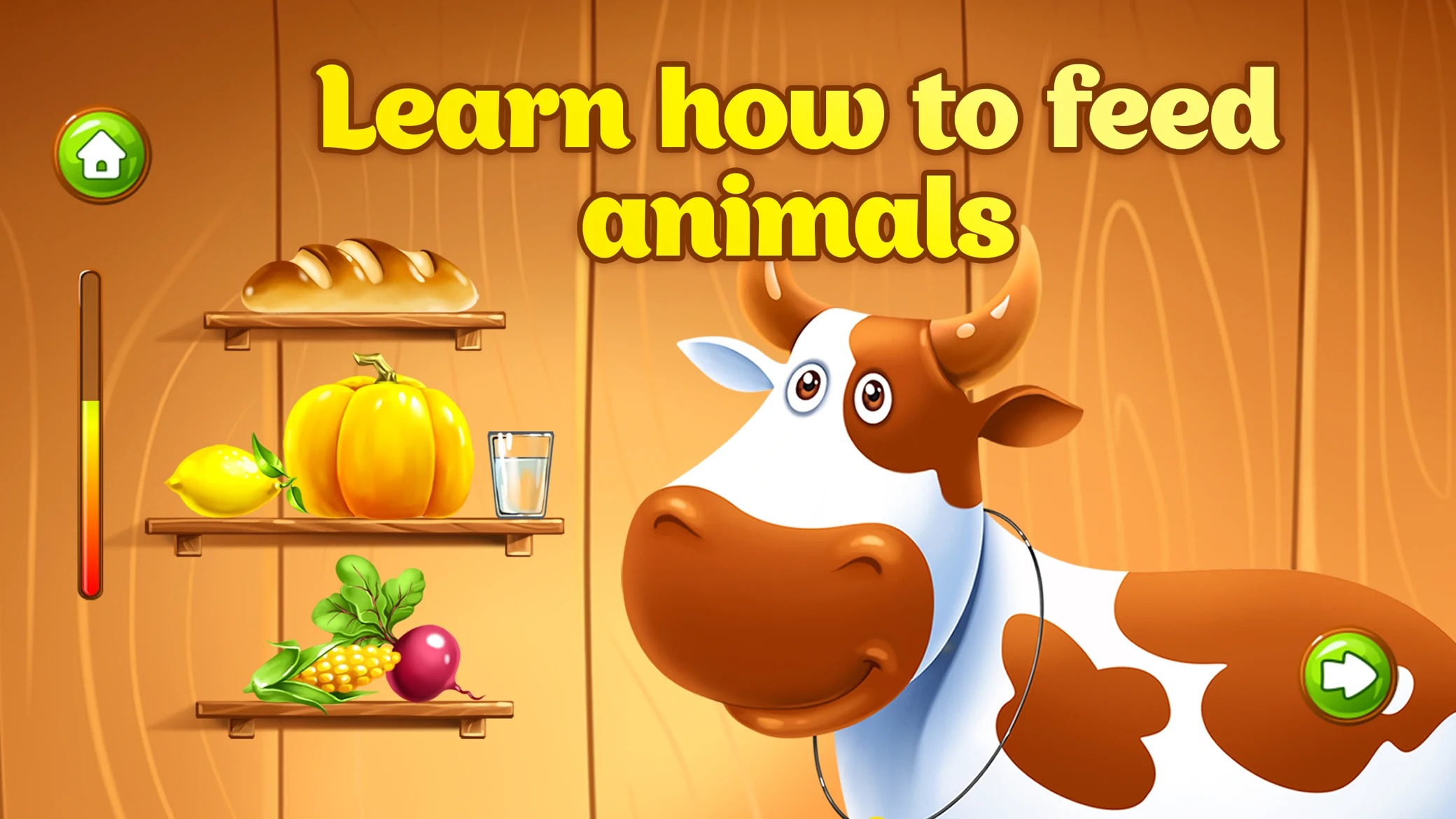 Dr. Seuss Treasury Kids Books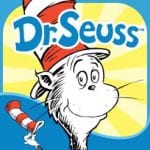 Reading skills are necessary not only to read books but also to learn information in games, shops, the internet and so on. In the game form, using the Dr. Seuss Treasury Kids Books app, your child can develop reading skills, and you will be able to monitor their progress.
The game uses original characters that are only found here and your child will simply fall in love with them. Each character has his own personality, his own lines, and stories, which can be studied while reading.
The game itself is not completely free – you are offered a 1 month trial period, during which you will have full access to the stories. In total, Dr. Seuss Treasury Kids Books has over 50 different stories that your child will be able to read.
With a focus on storytelling, you can learn the basic rules of literacy and correct writing, and in a separate category, the Dictionary will highlight all new words and their meaning. After the trial period, Dr. Seuss Treasury Kids Books will offer you the opportunity to buy certain stories and then read them anywhere.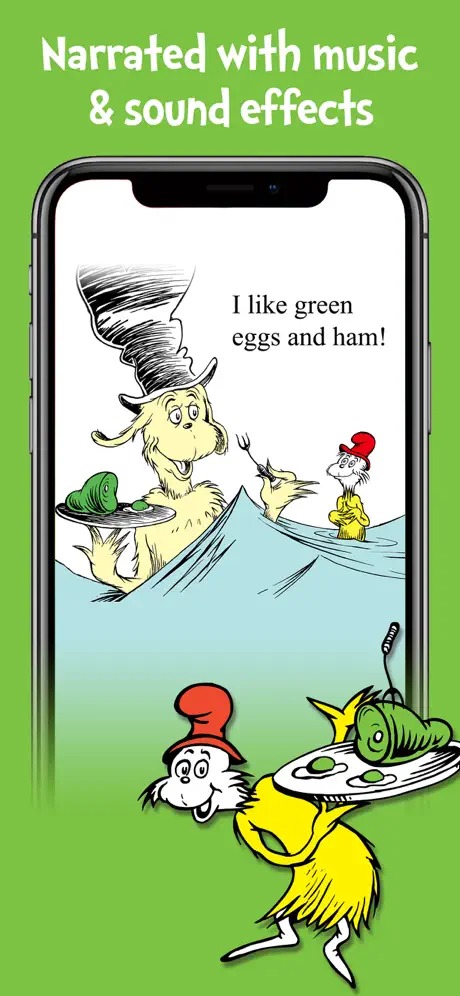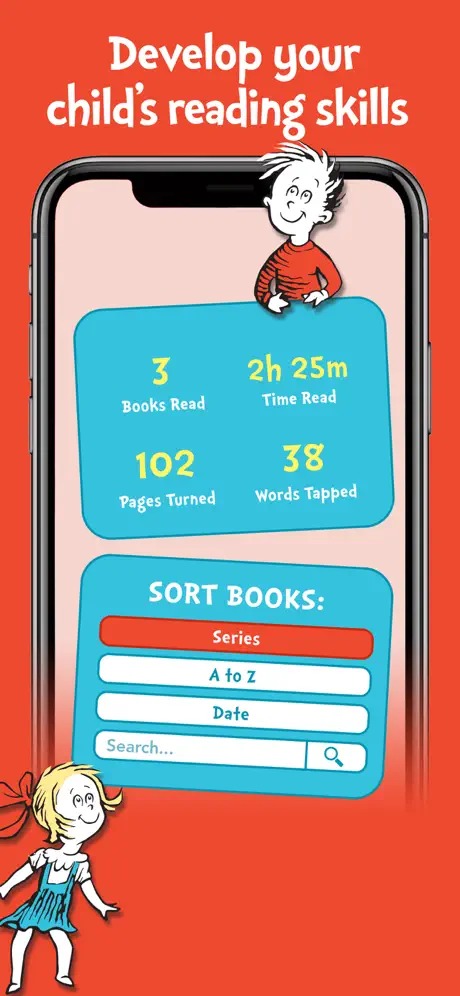 Food puzzle for kids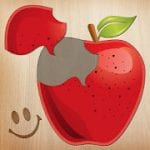 You can offer your child to collect various puzzles in the Food puzzle game. In this puzzle game, you will find various products and dishes that your child may not even have seen yet.
Puzzles help develop fine motor skills at any age, and interactive and virtual puzzles are also convenient. So you do not need to collect the real details on the carpet or to calm the child after losing one tiny thing. The Food puzzle will provide you with all the pieces of the puzzle and give you the opportunity to finish the picture.
It also develops the skill of memory of the child – he must remember exactly what this or that fruit looks like. Collecting puzzle after puzzle, he will not even notice how a few hours flew by. Also during the collection of pictures, the child will hear the correct pronunciation of the names of fruits and remember them.
Animation, a large set of puzzles, and easy management of details make the game attractive even for very young children. You can even turn on background music for more interest from your child.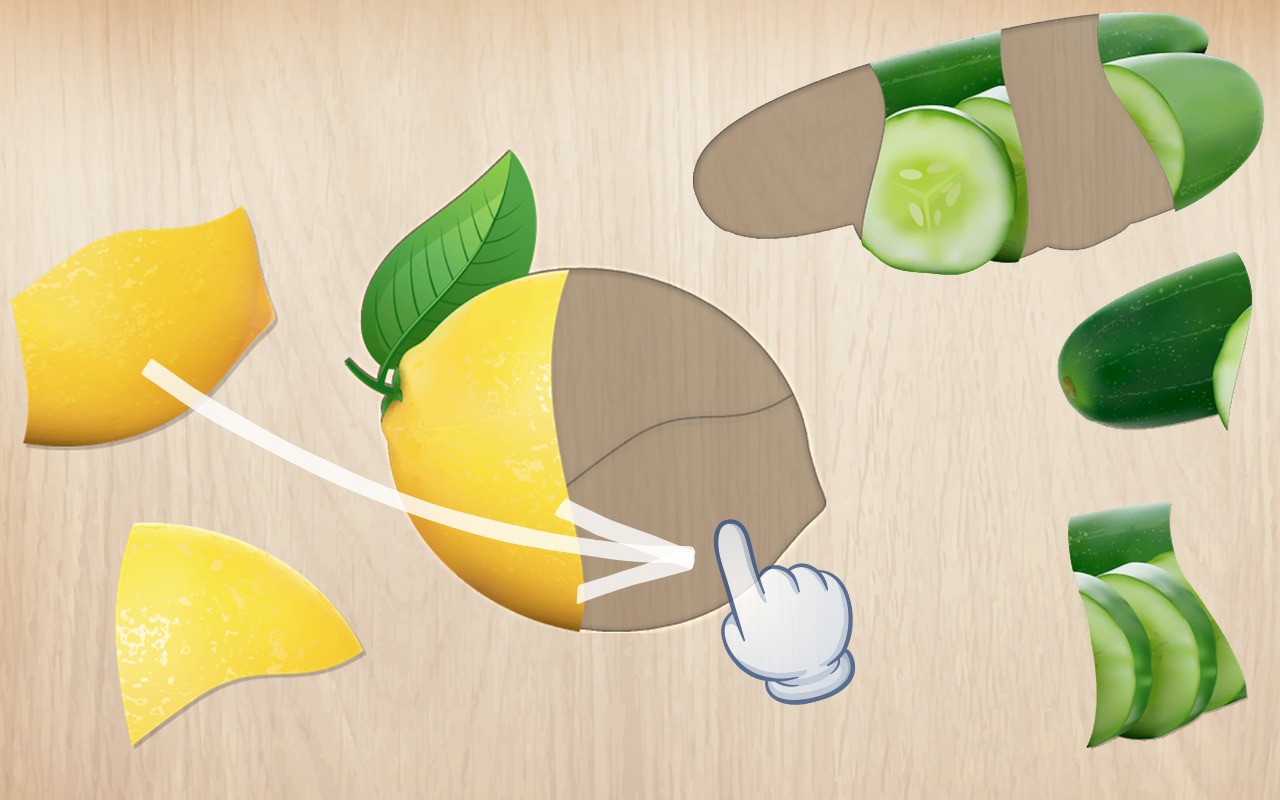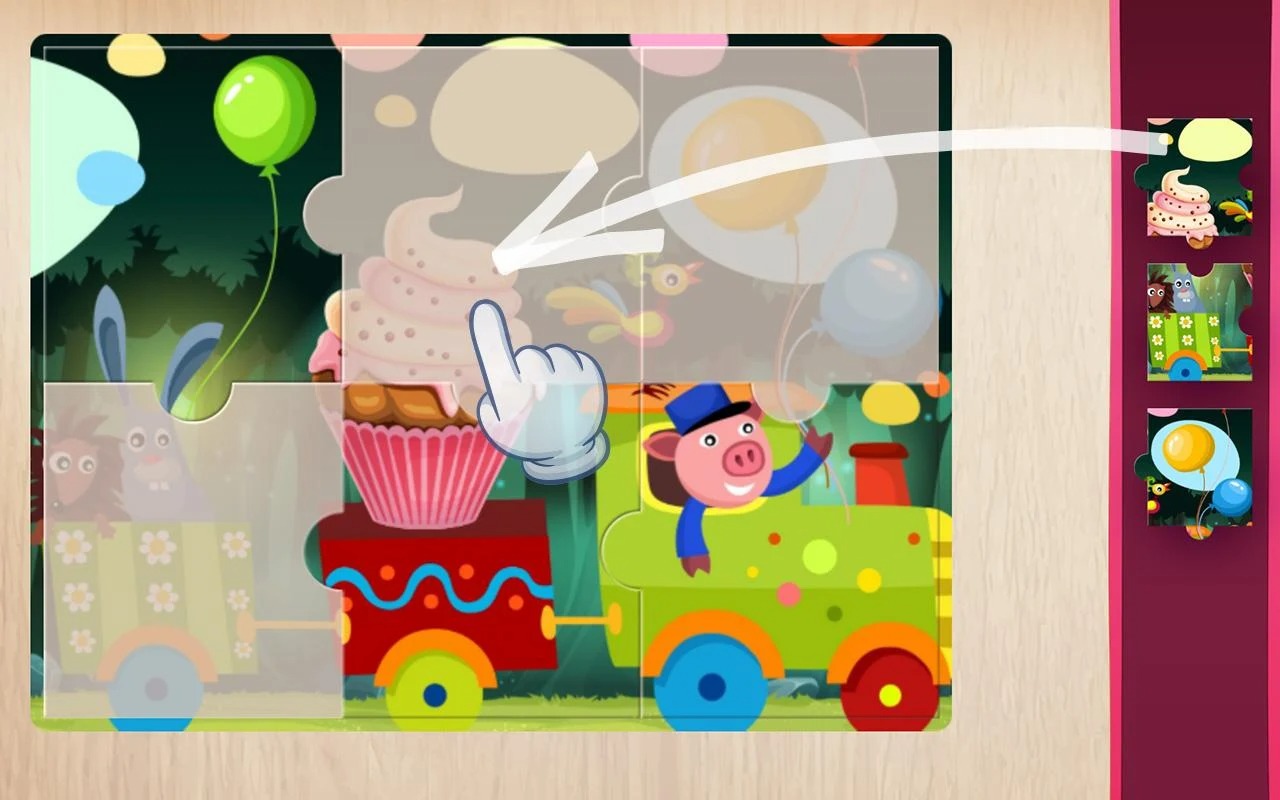 Coloring book for kids by Bimi Boo Kids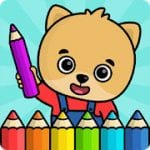 Real coloring does not always evoke positive emotions in children. Due to carelessness, there is a chance to go beyond the edge of the contour or not get the desired color.
Coloring book – a virtual coloring for kids and preschool children, where you have access to the entire palette of colors. Pictures, which are taken as a basis, the most diverse – a total of 120 scenes, divided into 8 themes. Your child's creative skills can be developed even with a smartphone.
Here everything happens in the same way as in real life. You will need to choose a certain tool for drawing – a brush, pencil, felt-tip pens, or spray. Then you can start immediately with the picture itself, painting it using your imagination.
Creative thinking and imagination will develop in the process of using Coloring book. At first, this method of coloring may seem strange, but in reality, children really like to interact with the technology and while doing something interesting.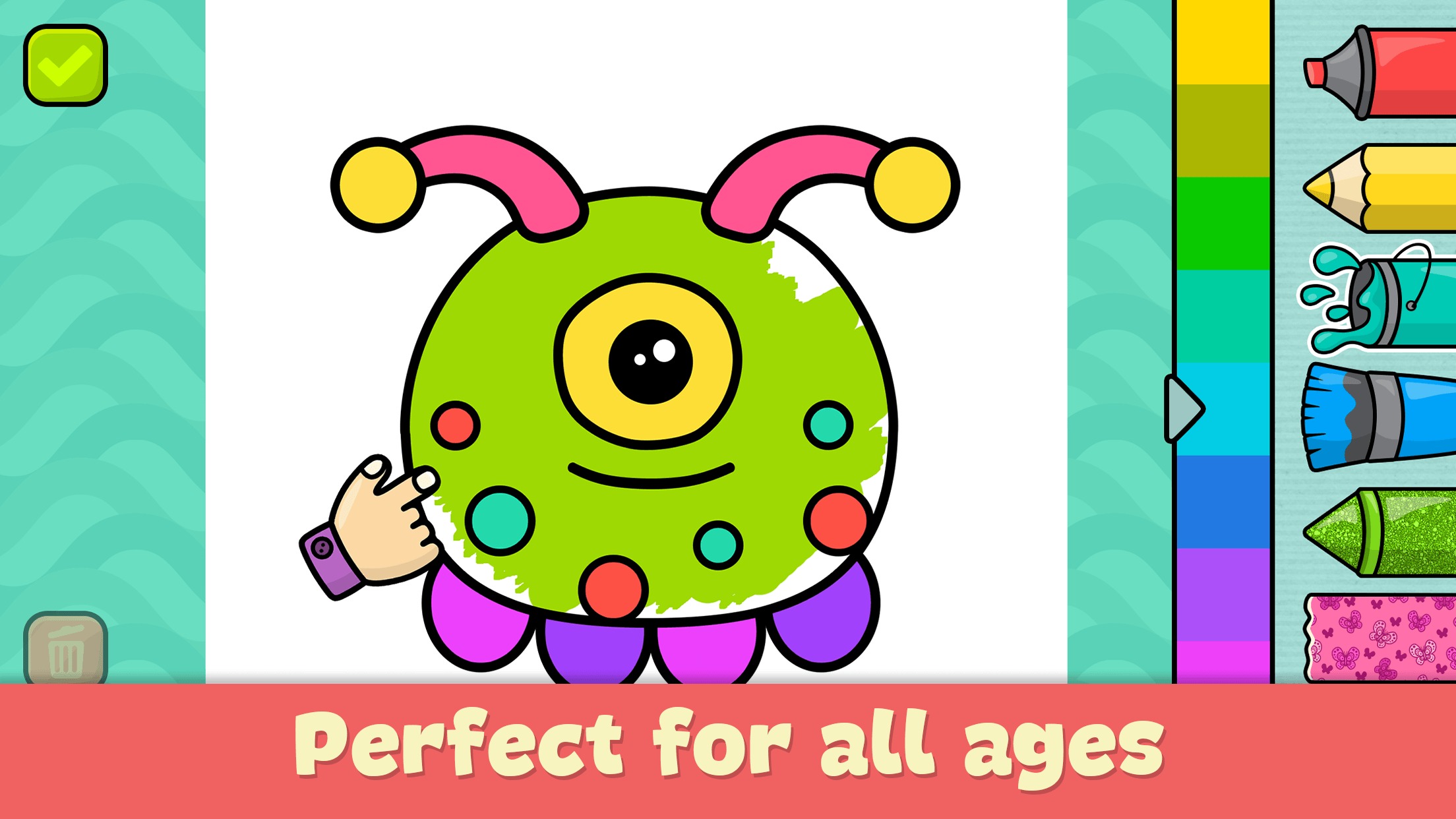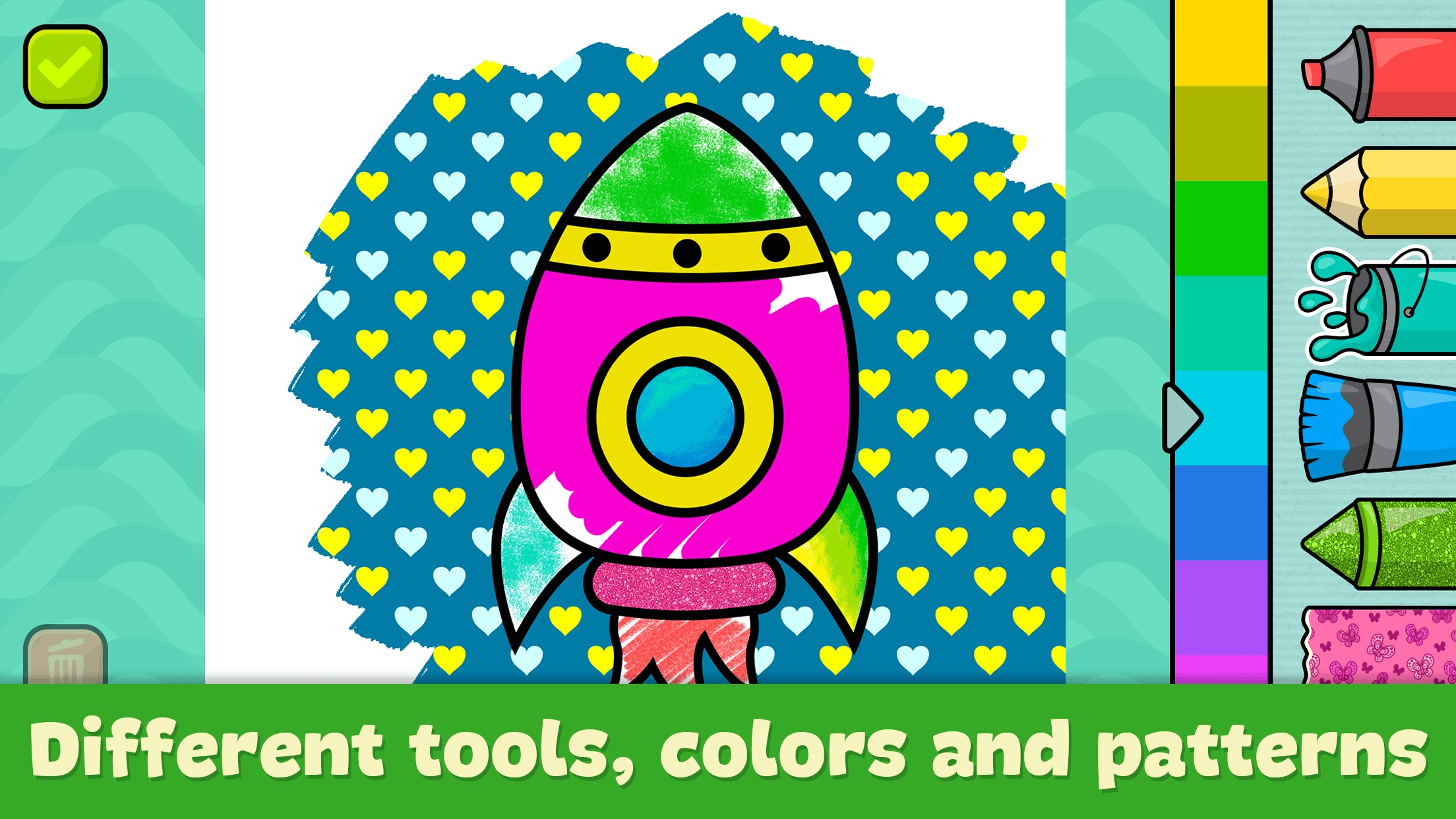 PBS KIDS Games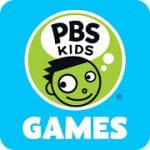 Inquisitive games will be a great tool for child development. PBS KIDS Games is here to help you choose and find the best game for your baby.
There are over a hundred different games in one application that are designed for learning and growing. Some of them even use characters from popular children's cartoon series, which are so loved by most modern kids.
PBS KIDS Games is designed for children under 8 years of age – older generations can get bored in the process. They are encouraged to learn real-life sciences, such as mathematics or the visual arts.
All games are in different formats and with different tasks, so your child won't lose interest even after long periods of study. There are mazes, new stories, puzzles, as well as games with outfits.
You, as a parent, can learn a little more about modern cartoons, as well as find in the application information about the most popular characters.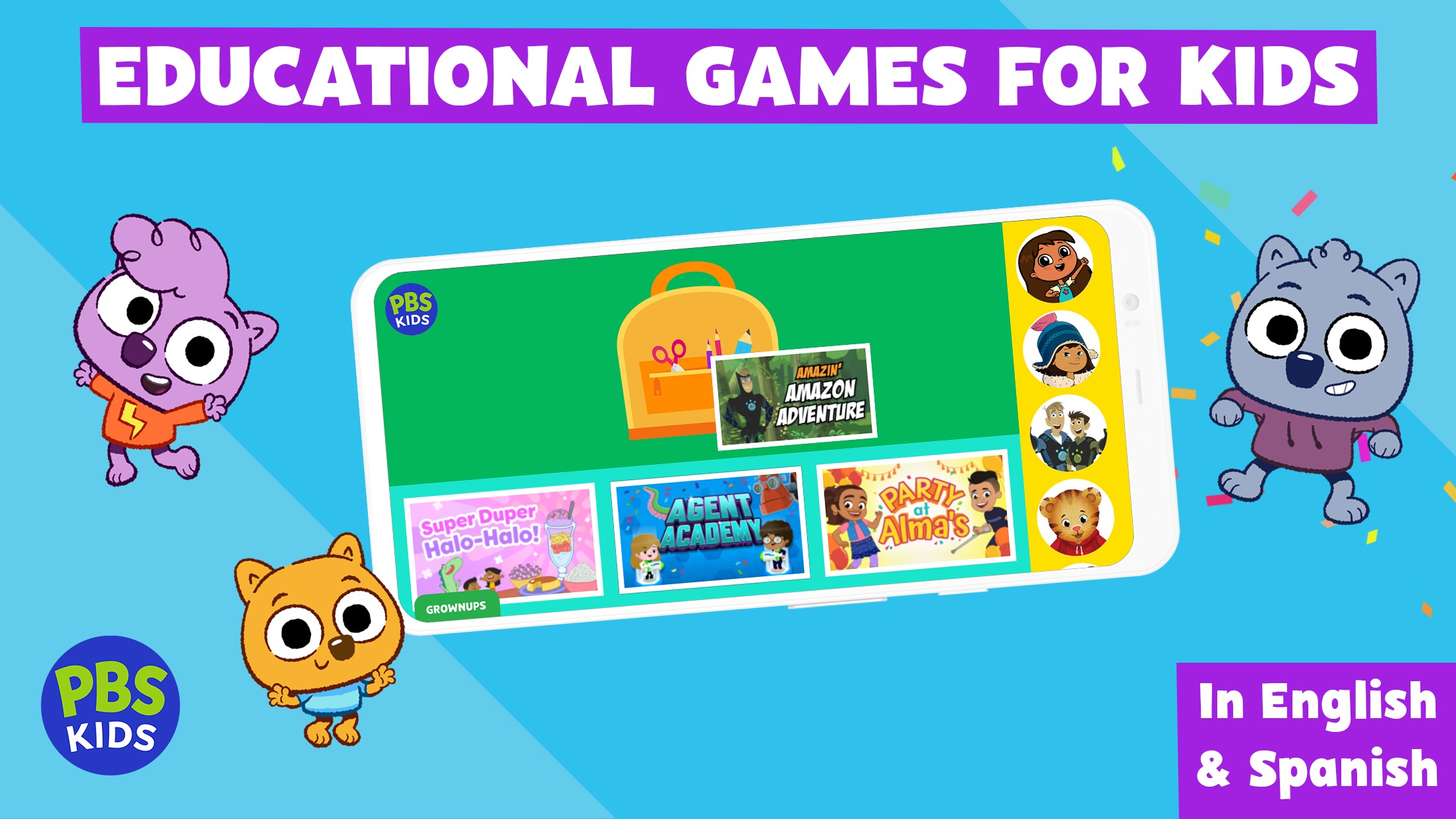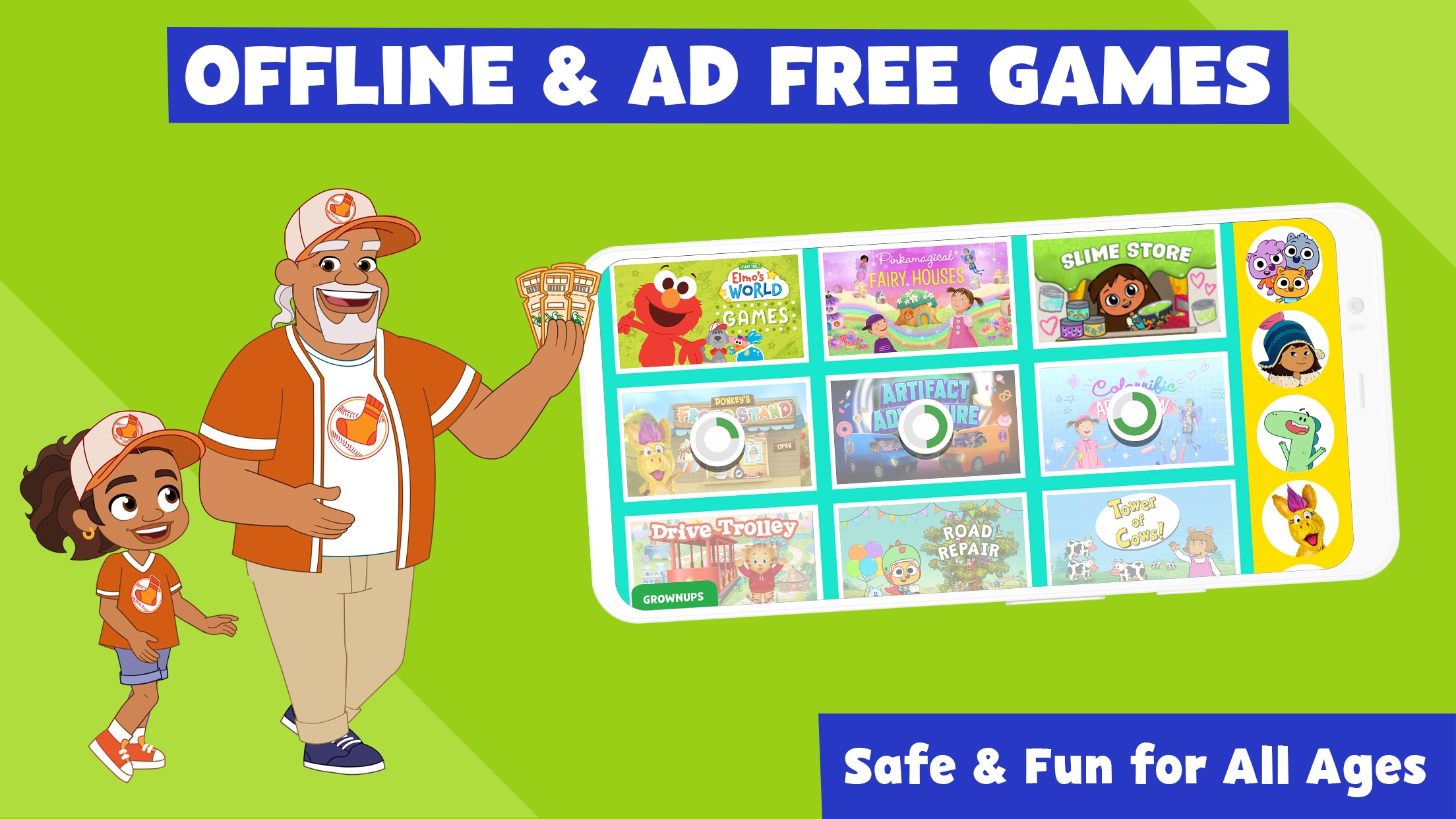 Kids Educational Games: Preschool and Kindergarten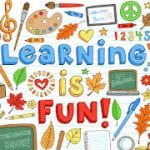 Most parents are interested in educational games. For example, those where the child can learn the basics of arithmetic and reading, as well as prepare for school.
Kids Educational Games is a set of 20 different games in which a child will improve their learning skills and learn new things. The games are an effective tool for parents to give their children new information or knowledge on their own.
At Kids Educational Games, a child can even play on their own, without outside supervision or assistance. The entire application is adapted to children from the start, so it has a simple and intuitive interface with no pitfalls.
The graphics look very nice and interesting so that the child does not want to turn off the game and go to watch cartoons. At Kids Educational Games you learn English, logic, mathematics, and more.
For example, you will need to combine the numbers in the right order to create a complete picture on the screen – and this is simple math! Imagine how interesting it would be for children to gradually learn the material.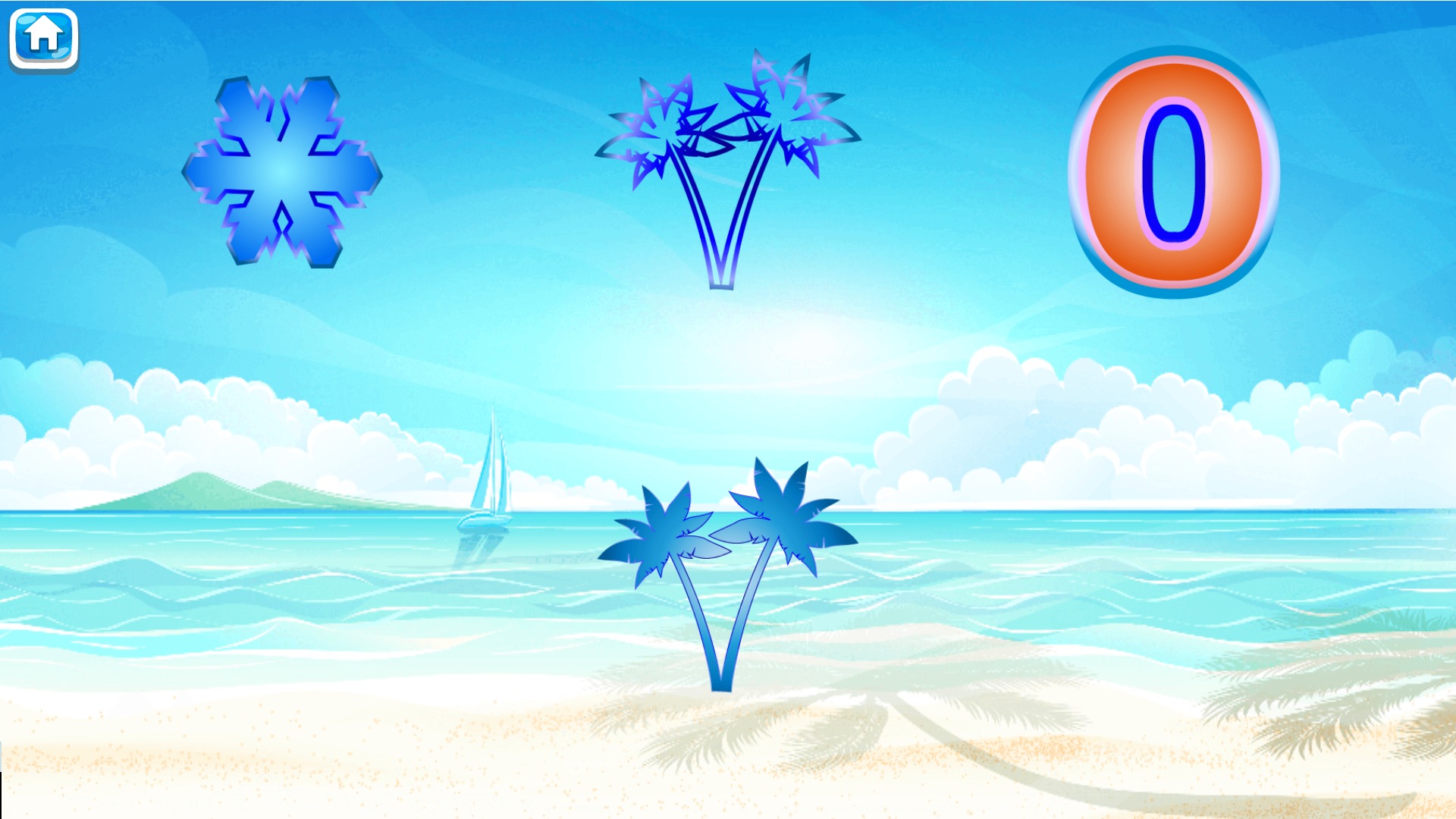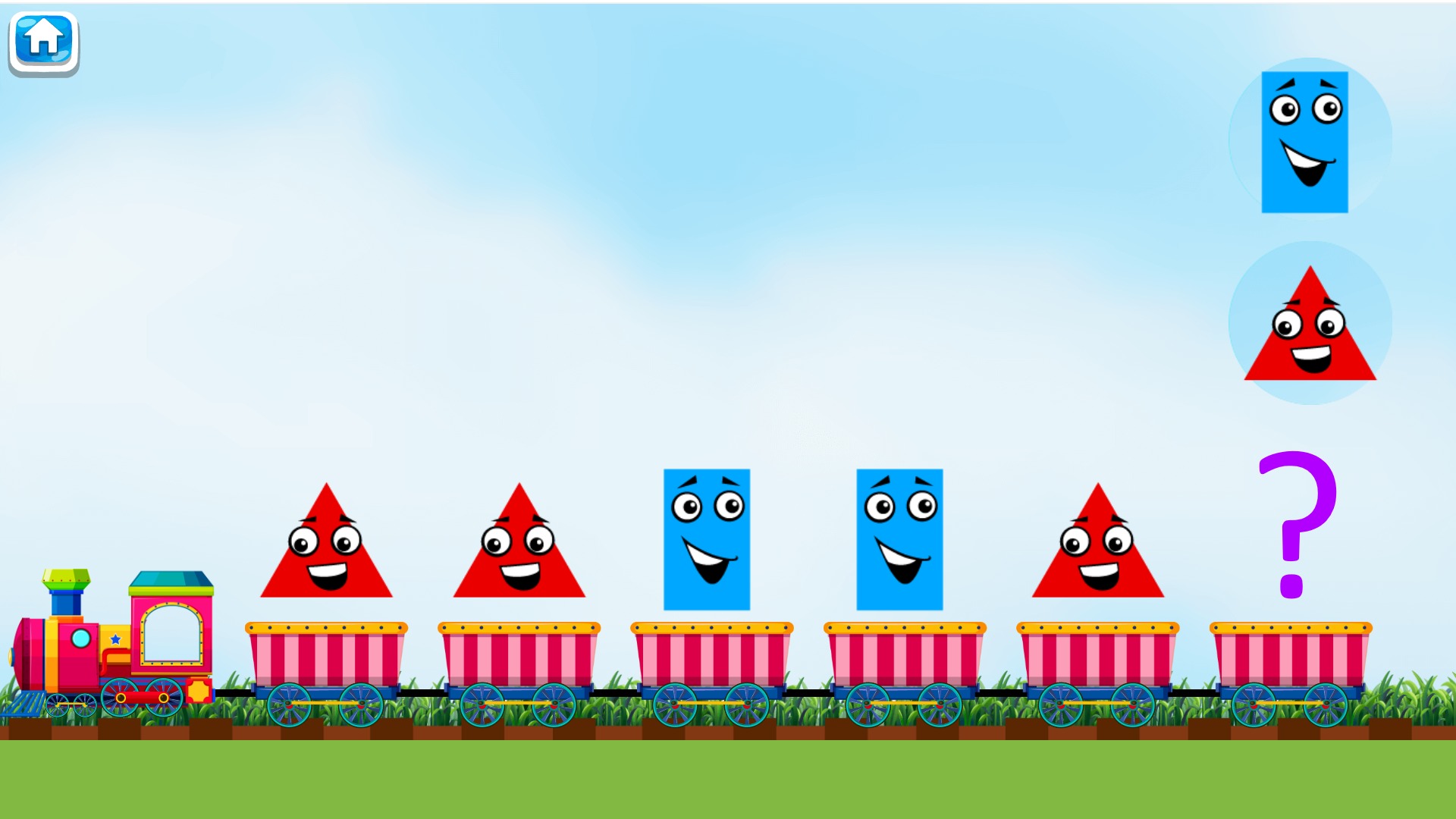 You may also like: 11 Free STEM apps for kids (Android & iOS)
Dinosaur Games For Toddlers by Pazu Games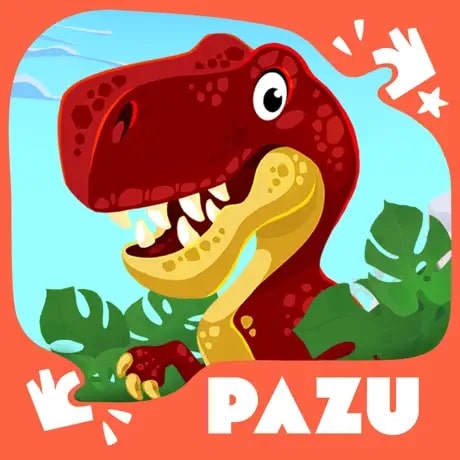 In this game, you will have to go on an exciting journey together with dinosaurs. Exciting mini-games will become your child's favorite fun. Each one falls into a specific category. There are Digging and Assembling, Shapes Adventure, and Memory Games.
The player will need to dig up bones that have been lying underground for years. You will then be able to assemble a whole dinosaur using your findings. These games help to develop the memorization skills of children.
Moreover, while playing the game, the toddler will learn many interesting facts about these creatures. All mini-games are aimed at developing the abilities of the child, so he or she will spend time with benefit.
Colorful graphics and simple controls will allow the kid to plunge into the world of dinosaurs and get the necessary knowledge without boredom. Moreover, you can play Dinosaur games for toddlers without an internet connection.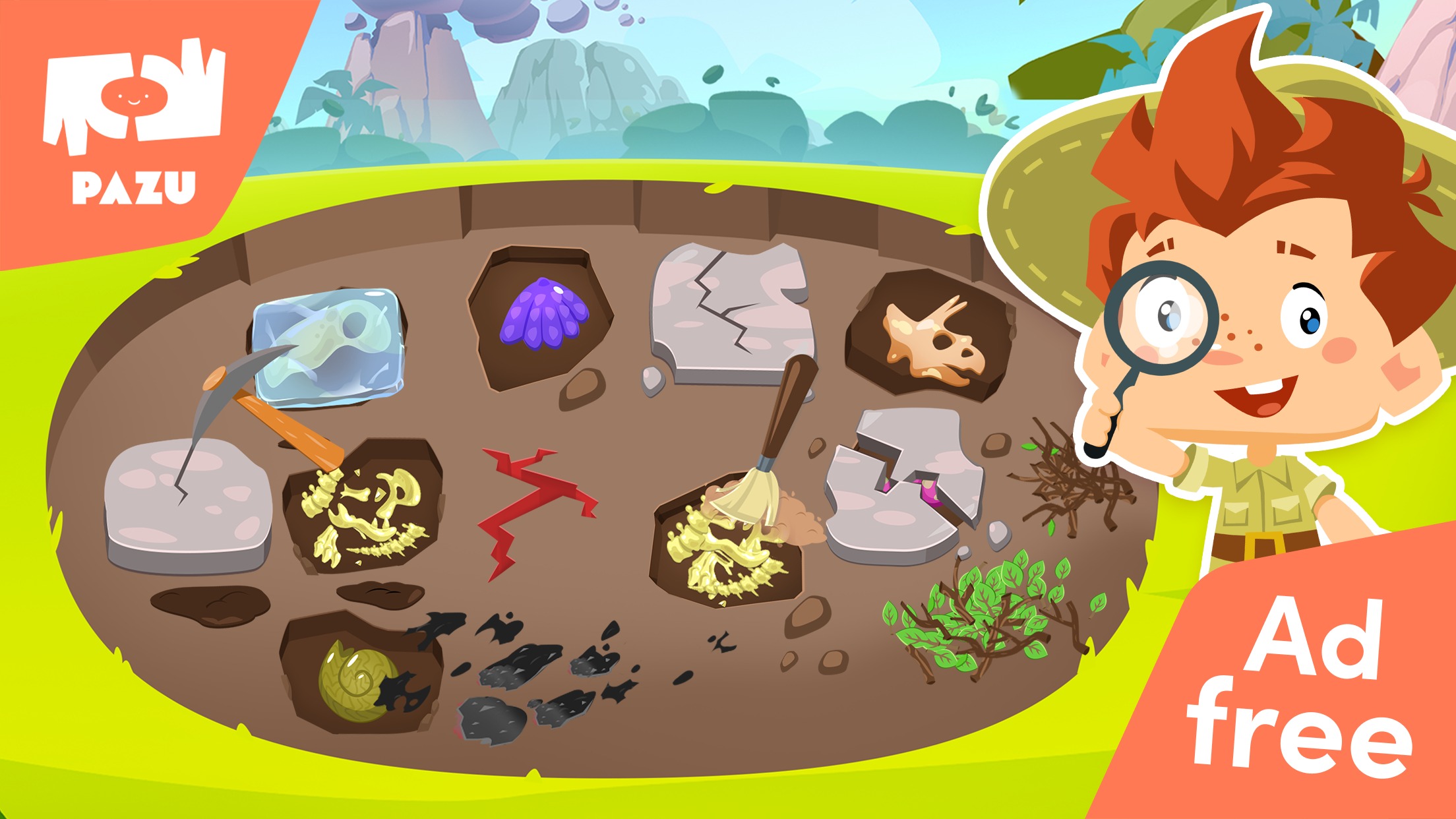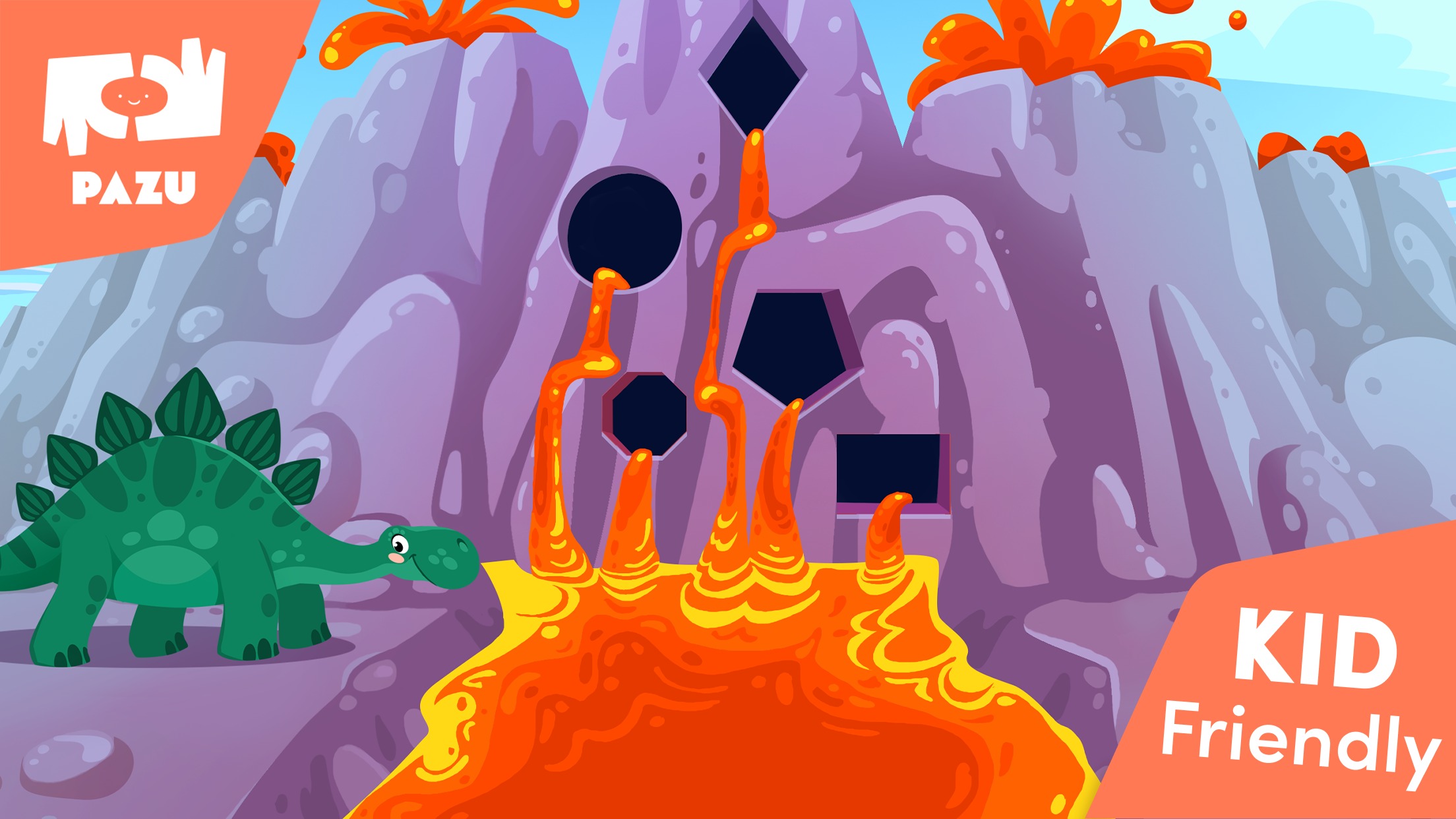 Luckily, most of the applications on offer have no ads or third-party content, even if you are connected to the Internet. Your child will be able to study the alphabet, numbers, words, the world around him or her, or just watch objects on the smartphone screen.
It seems that today's generation of children are born almost immediately with smartphones in their hands, but you can turn this fact into an undeniable plus.
Having fun and playing, the child will develop faster, as well as will not lose interest in learning and exploring the world. We hope that our article was useful for you and you were able to find the most appropriate application.