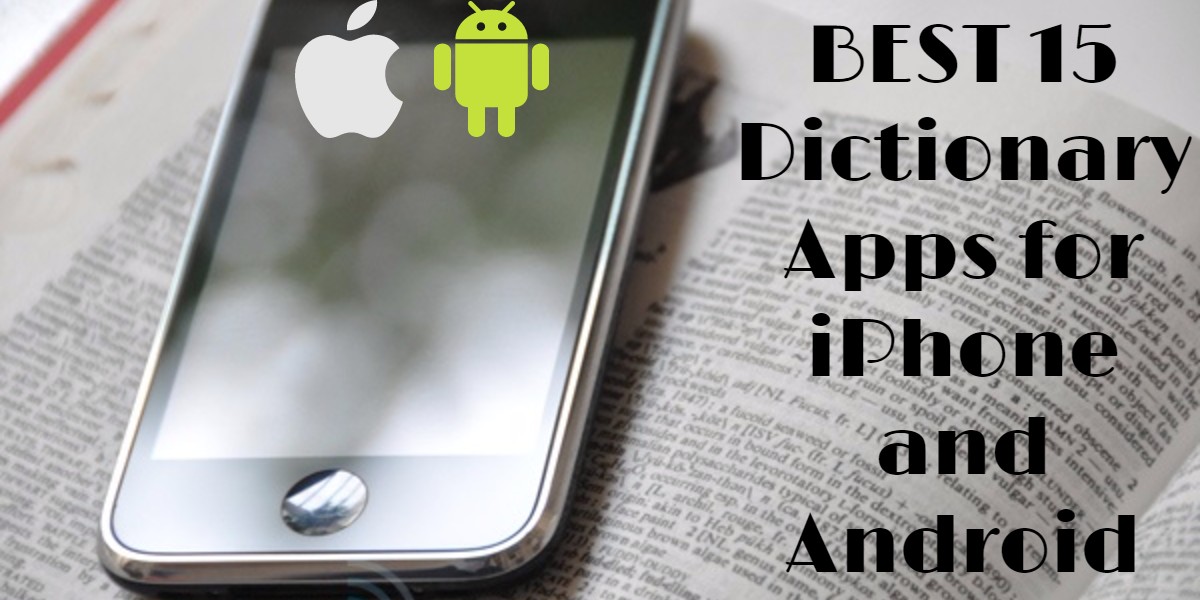 Nowadays people should know at least one foreign language. It helps them while traveling abroad and communicating with local people, if they lost in a strange city or in their working life.negotiating with business partners in formal and informal environment.
Of course, you can take a course, but whether you remember all definitions, synonyms and phrasal verbs in a difficult situation? I suggest,no. In this case, you can refer to the printed dictionary. But it takes a lot of space in your bag and weighs a lot.Moreover, there is only one language, while your phone contains an app with almost 30 or 40 languages. We help you find the most suitable dictionary app. We chose 15 free dictionary apps for iPhone and android.
1.Dictionary.com Dictionary & Thesaurus Premium
Dictionary.com Dictionary & Thesaurus Premium – over 2,000,000 defenitions, terms, synonyms and and antonyms and translate them to 30 languages! Using this app you don't need Internet connection. Words searching is available offline and everywhere. Daily content, which includes Word of the day ,slideshows and the blog ,is a plesant addition, which allow you do much more then just get by.The app also offers audio pronunciations, example sentences and word origin and history. These features ,undoubtly, make searching much easier, faster and  convinient.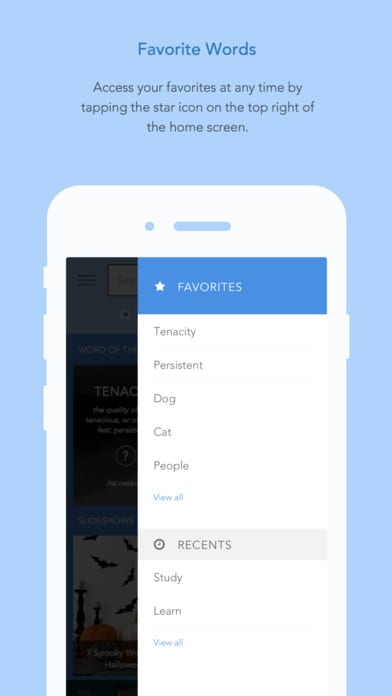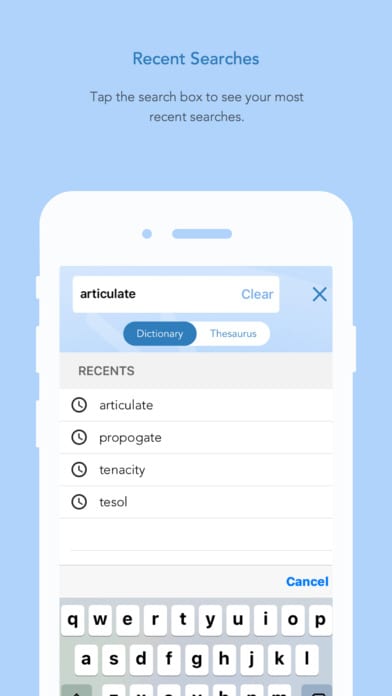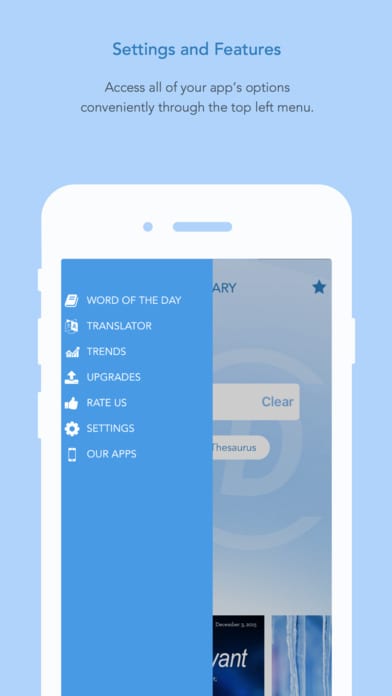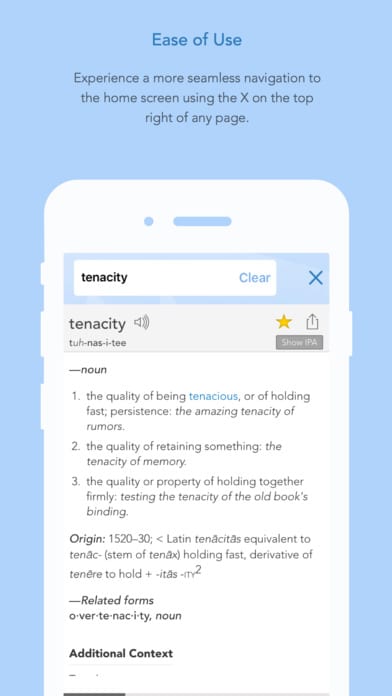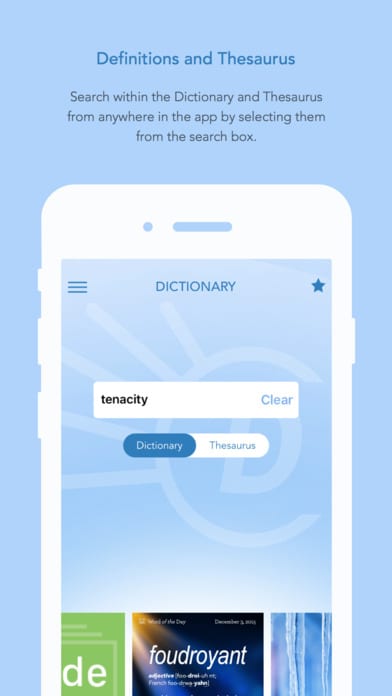 Optimized for  Apple watch!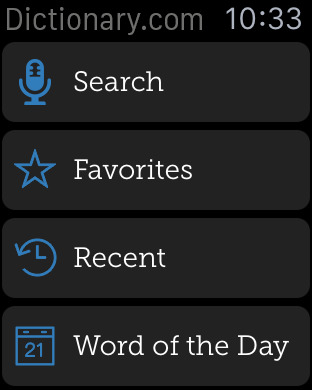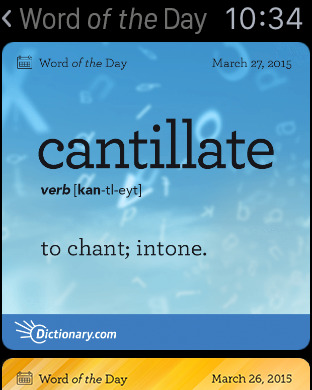 In-app purchases include medical ,science and slang dictionaries with over 72,000 words,phrases and defenitions.
2.Merriam-Webster Dictionary
Some people say that this app is the best app for English language reference, education, and vocabulary building. We agree. It has a lot of advantages.
First of all , it is an offline access ,of course.You'll have complete access to words, phrases and defenitions wether or not you have Internet connection. Secondly, there is a New Vocabulary-Building Quizzes: fun, fast quizzes to learn new words or test your vocabulary, if you din't want your language skills let you down. And thirdly, there you can find a standart set of functuions : due to example sentences you understand how a word is used in context, voice searching helps you to look up a word without having to spell it, there are audio pronunciations and favorite words, which help you to find right words through thousands of others.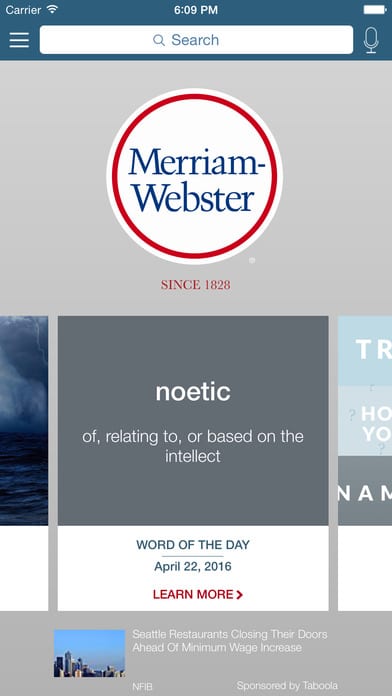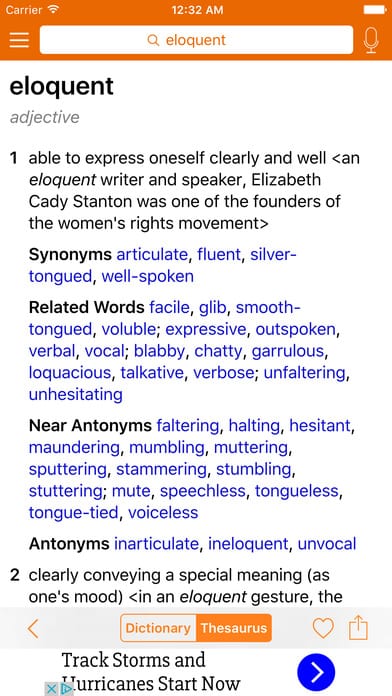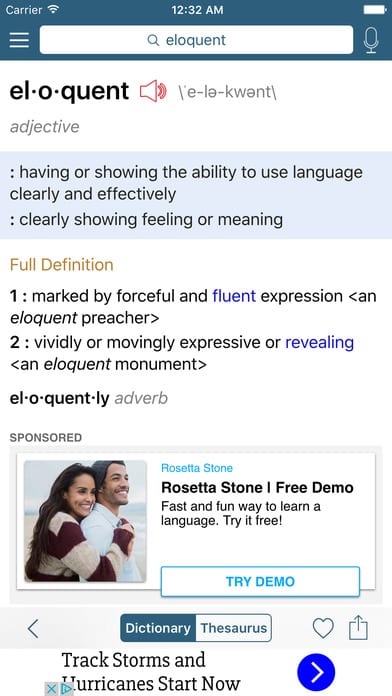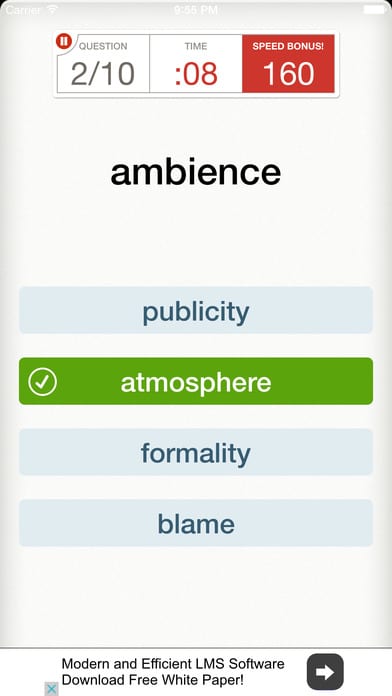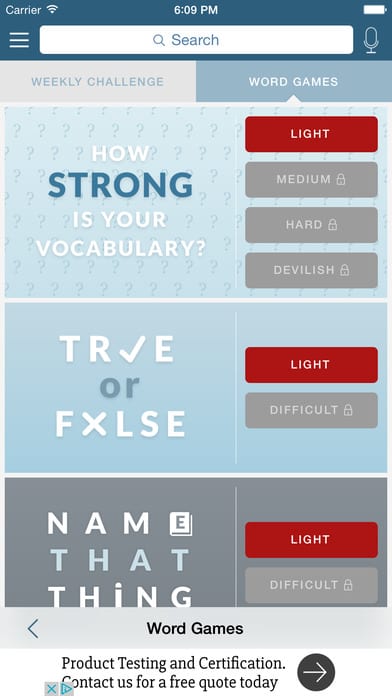 3.Dictionary. By Farlex
This one is searching every word you are looking for.Millions of definitions from top sources, including:
Webster's Dictionary ,Roget's Thesaurus,The American Heritage Dictionary . Trust it, and you will be able to hold long conversations with native speakers.Downloading this app wou will get ,English Idioms and Slang Dictionary,Translations of English into 40+ languages, Dozens of other translation options
The Free Dictionary is like getting 100+ apps in one easy-to-use interface.
The main feature is that you can explore topics in-depth and get an access to  dictionaries and encyclopedias from these top publishers with just one search:
McGraw-Hill
Houghton Mifflin
HarperCollins
Random House
Cambridge University Press
Columbia University Press
Else
Mosby's
Pretty good , isn't it?
Here is a simple and graceful design which makes searching a plesant activity.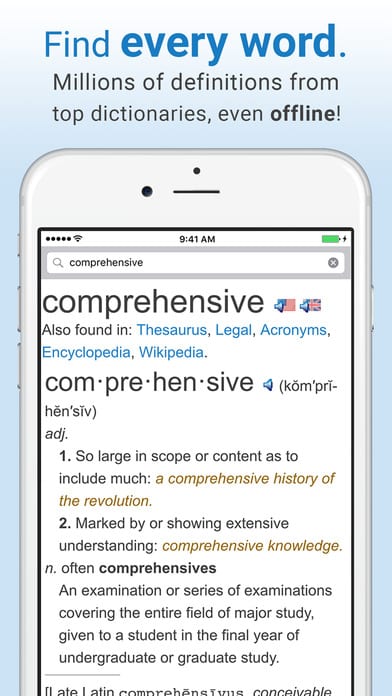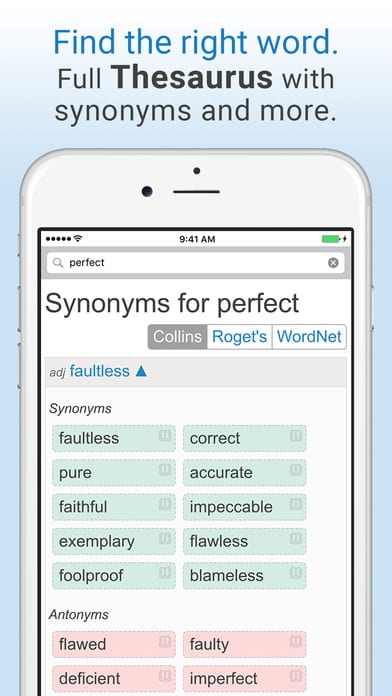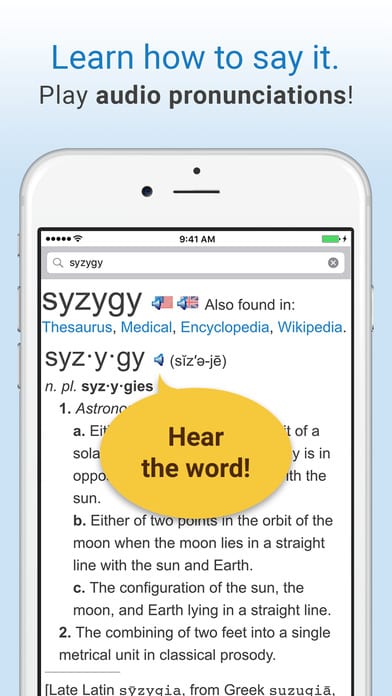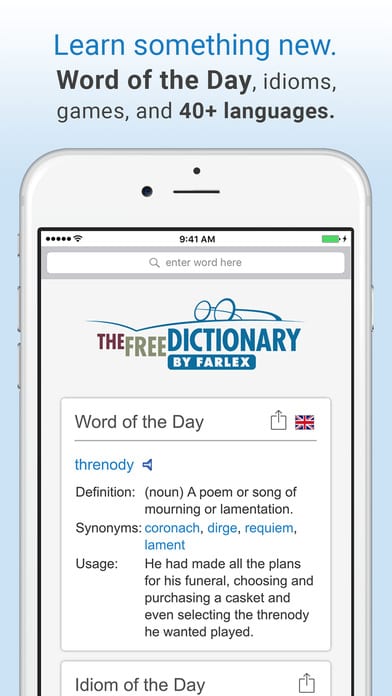 4.Word of the day. Start learning English words every day to expand your vocabulary
Do you want to know a word that nobody knows? Do you want to stand out among the others?
You just need to learn one new extra word every day and then you will become smarter by knowing the words that only nerds use.
Act as intellectual being able to use them correctly in right situation, so that not to leave behind.Become sexier by impressing other people with your speech.Show how eloquent you are by challenging your friends to guess the meaning.
Apart from , design is very classy!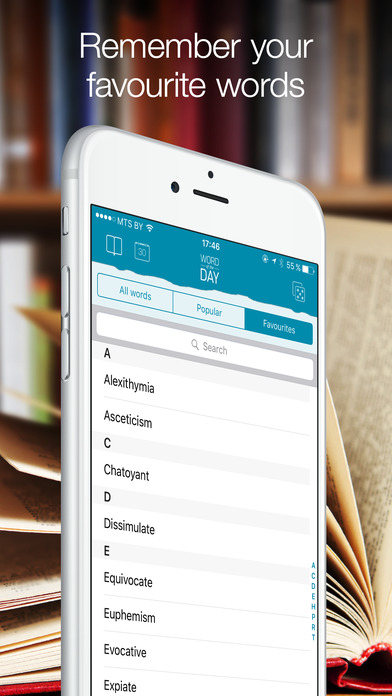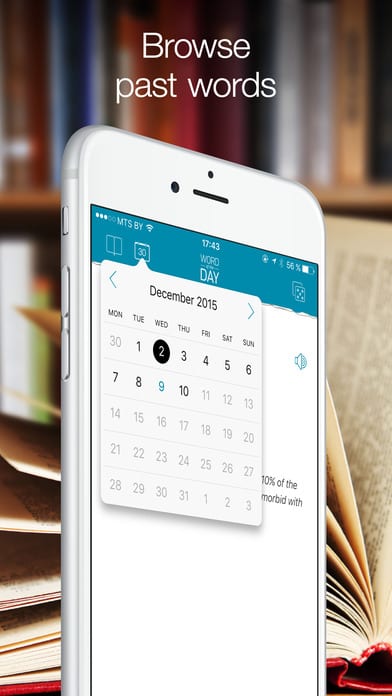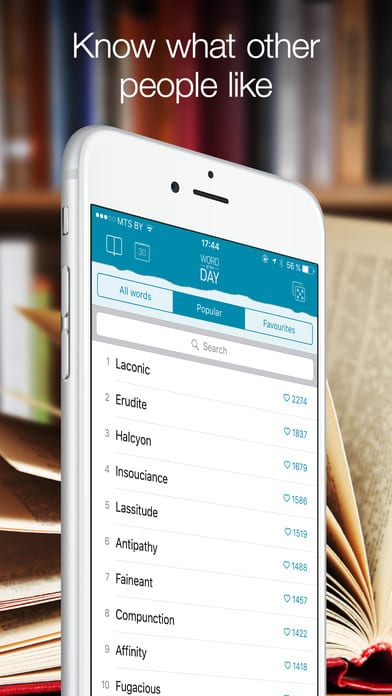 5. Oxford Dictionary.
Oxford knows how to teach! Oxford dictionary is the world famous English dictionary for Android and iOS. Moreover it's absoulute free that is a nice addition. This dictionary works offline and contains more than 3,5  lakhs words, phrases and vocabulary. The most exciting features are updates with thousand of research word derived from the Oxford English corpus and searching filters.
Ideal for anyone who needs a comprehensive and authoritative dictionary of current English; for professionals, students, academics, and for use at work or at home.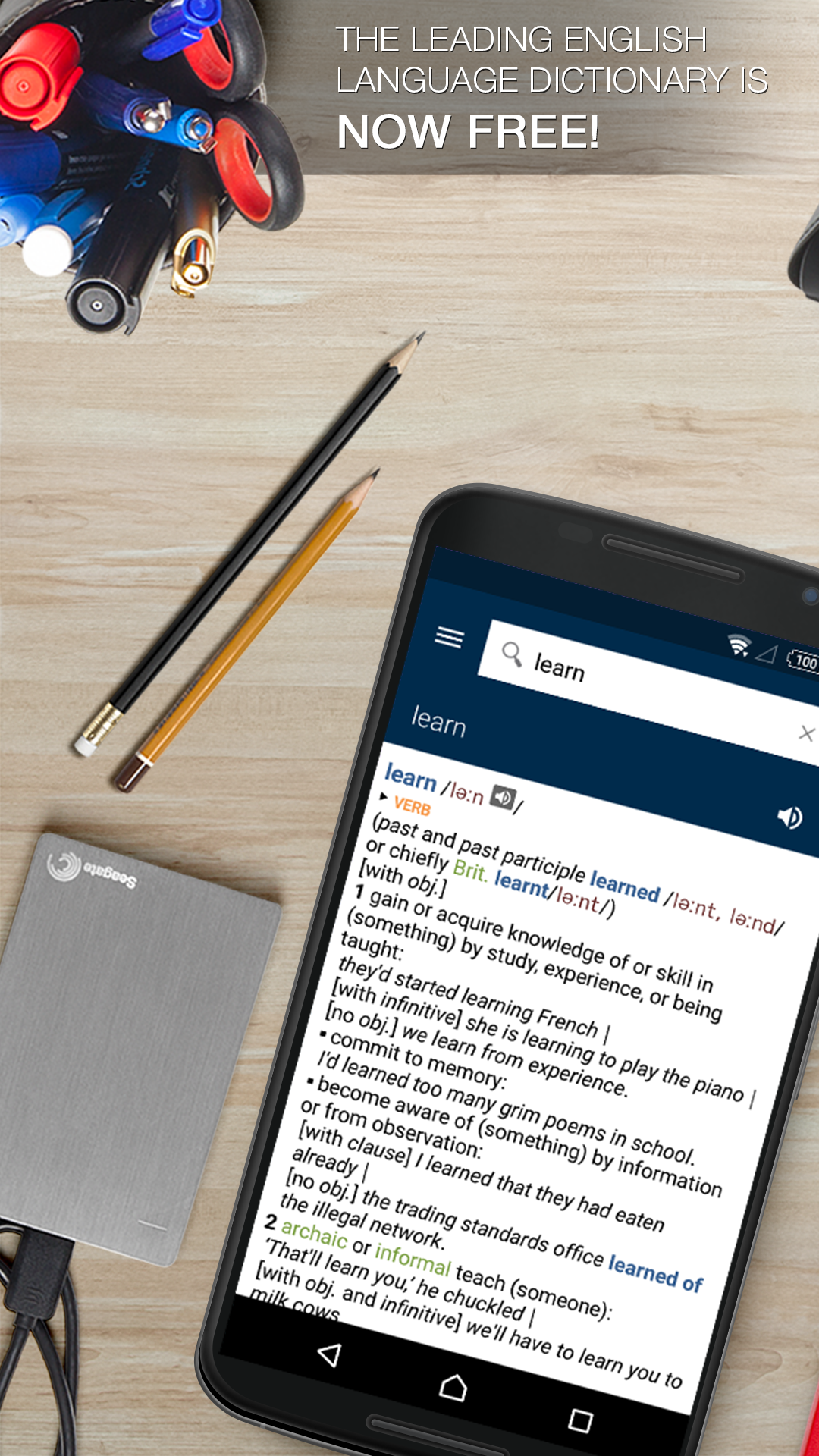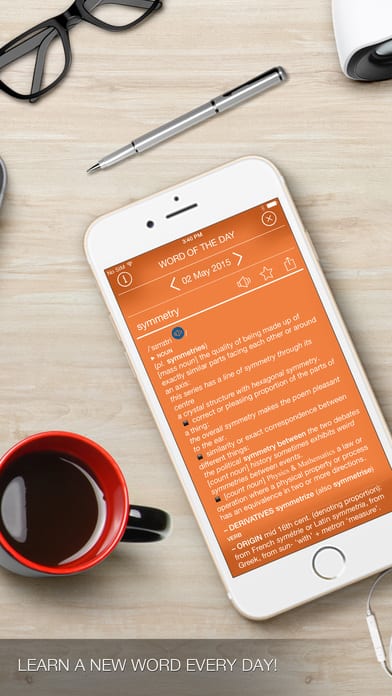 6.Food dictionary
For those who are in a foreign country this app is a great salvation! No matter, wheter you are a Russian,German, Spaniyard or American- you should know what food you're talking about and going to buy. Purchasing the right thing while settling into a new culture can be difficult, so this mobile companion help you make sure that you get vegetables,fruits or spices right.
Food Dictionary now contains more than 2000 + entries, spread across 24 categories
Categories include :Breads, Buns, Cereals, Cheese, Condiments, Dairy Products, Dips, Fish Sauces, Fruits, greens and etc.
7. English To Hindi Dictionary
It's a great helper for those who are from Hindi backgrounds and start learing  English. It's pretty simple to use and provides quick meaning of all necessary words. Dictionary translates  English to Hindi word and vice versa and you can  also use online mode to search deeply about a word. Make the world of this beautiful language a small place and Get it on Google Play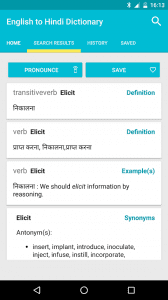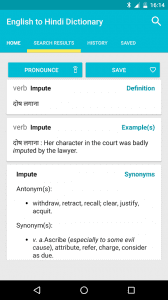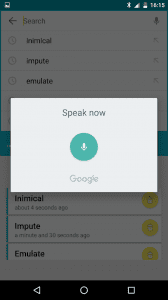 8. Free Dictionary Org

At first, it has chosen as "Best Dictionary App" by the book "Best Android Apps: The Guide for Discriminating Downloaders", O'Reilly Media! So it is the best in it's segment.
There you can improve your language skills, spelling,pronunciation and vocabulary , playing quizz game. Great database and Wikipedia Integration provides you the materials for in-home practice.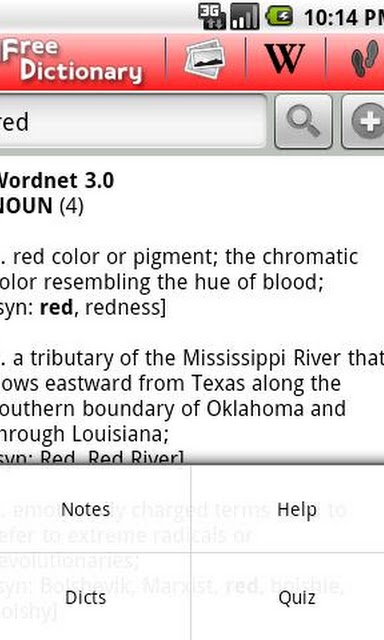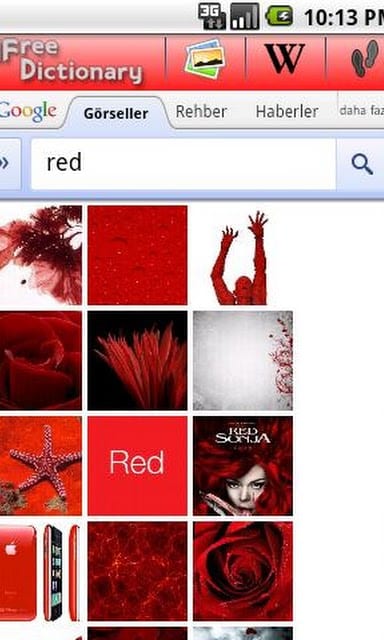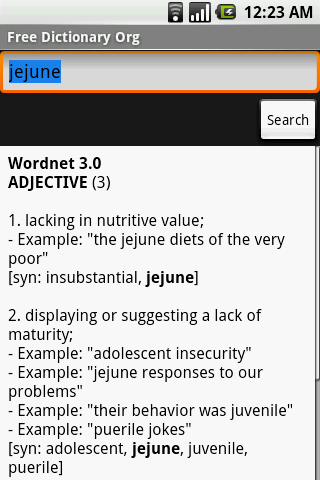 9.Thesaurus Free
Find antonym, similar word, related term of any word, using this app on your Android device. The interface is easily understandable. You will never be boring among the others, showing your eloquence.
10.Pleco Chinese Dictionary
You always want to start learning chinese, but it seems to be very difficult? It's not a problem anymore. With Pleco Chinese Dictionary you will pick up the basics and improve language skills either for anyone on beginner or intermediate level.
Great dictionaries: the free app comes with two dictionaries – CC-CEDICT and our in-house PLC dictionary – which together cover 130,000 Chinese words and include 20,000 example sentences with Pinyin. Screen Reader/OCR: instantly tap-lookup Chinese words in other apps through a floating interface.Voice Recognition.Voice Recognition.Cantonese: display headwords + perform searches in Jyutping/Yale romanization. We also offer Cantonese dictionary and Cantonese audio add-ons . Get it on AppStore and Google Play to find more exclusive features.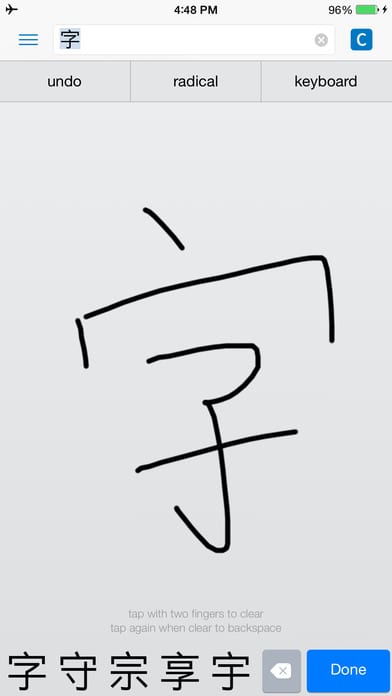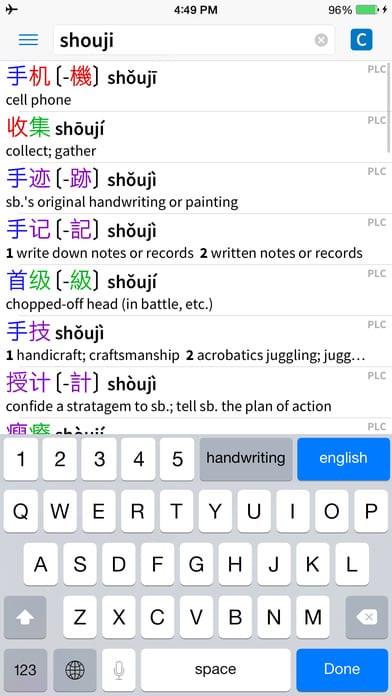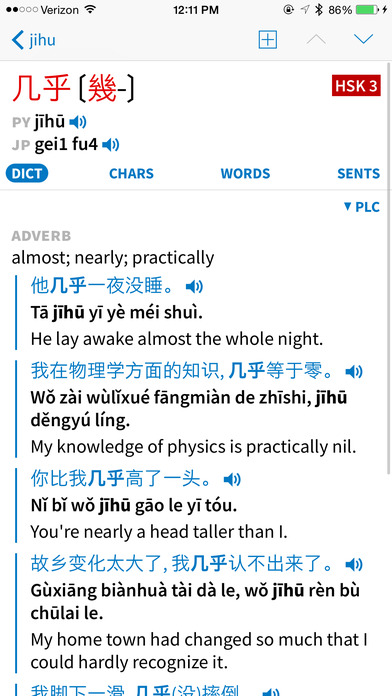 11.Italian English Dictionary
Remember Elisabeth Gilbert from the book "Eat.Pray.Love", trying in vain to learn this tasty and expressive language? Since the end of reading  I've decided to pick up it, and you? This app os the best companion in this case. Comprehensive Offline Dictionary ,Phrasebook ,Verb Conjugator, Phrase Translator ,Audio Pronunciation ,Vocabulary Quizzes. Dictionary with almost 91,000 offline entries It's worth your time! It includes everything you need in one free app and features you won't find anywhere else such as adding words, notes and images to the dictionary.
Look at this
And Get it on AppStore  and Google Play
12.French English Dictionary + Freemium
France is the country of Love and French is the language of Love! It sounds like birds sing in the morning. Knowing  cuple of phrases in French, you  will win a public's hearts.
French English Dictionary with over 121,000 offline entries, over 727,000 with IAP!Add notes and images to dictionary entries.Record yourself saying a word and compare it with in-app pronunciation.
Stand out amoung the others!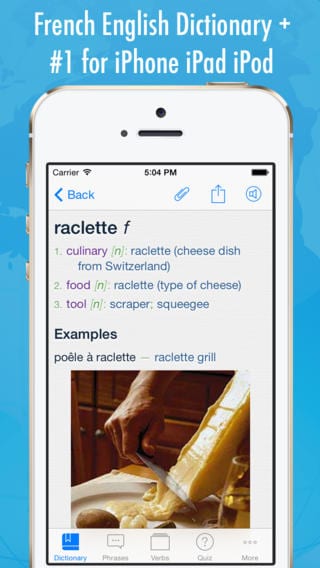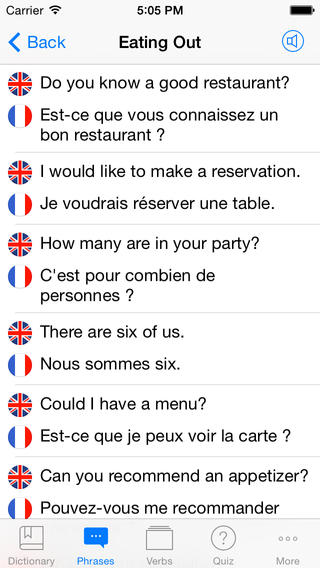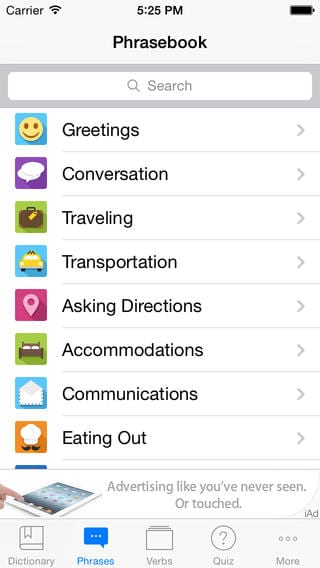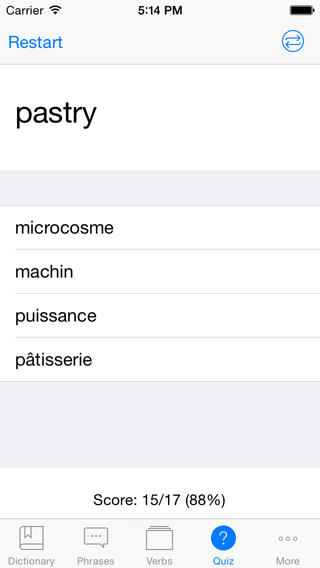 13.Spanish English Dictionary + Freemium
Spanish is the defenition of Passion, Provocation and Hot dance. Spanish as so sexy as spanish body language! Don't lost a chance to learn this one. This app is a great opportunity to do it!panish English Dictionary with over 111,000 offline entries, over 670,000 with IAP
Online images for thousands of dictionary entries, tap icon to display.
Phrasebook with 20 categories such as Conversation, Asking Directions and Making Friends.
Conjugations of 1,559 Spanish & English verbs or 6,419 verbs with IAP.
Multiple-choice vocabulary quizzes.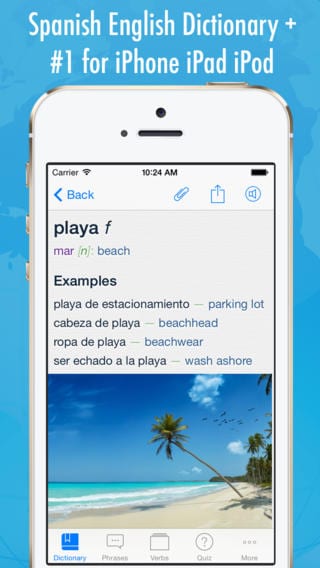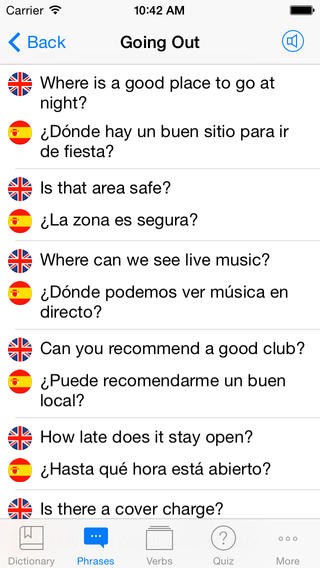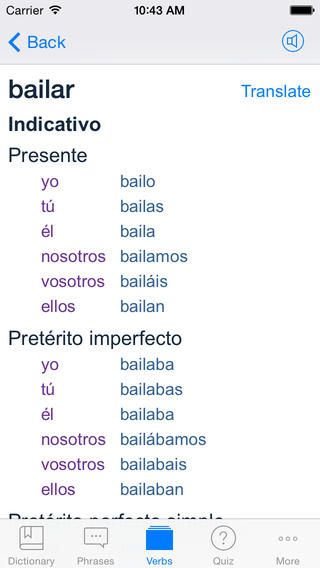 More get on AppStore 
14. Learn Esperanto – 50 languages
Have you ever heard about this language? Esperanto is an artificial language , but beautiful by itself, Esperanto is seen by many of its speakers as an alternative or addition to the growing use of English throughout the world, offering a language that is easier to learn than English. AppStore gives you an opportunity to become a member of it's speakers,  whose number ups to 2,000,000 people worldwide, to varying degrees.
50languages corresponds to the Common European Framework levels A1 and A2 and is therefore suitable for all types of schools and students. The audio files can also be effectively used as a supplement in language schools and language courses.There are free 30 lessons which provide you with a basic vocabulary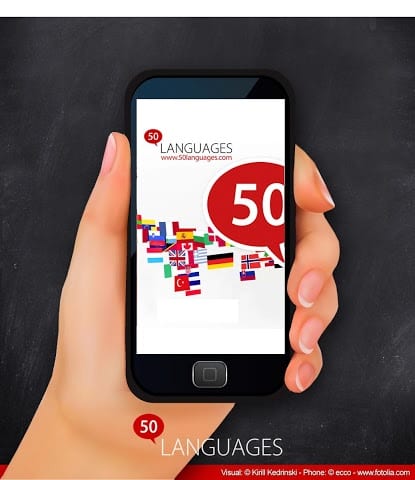 15.Russian English Dictionary & Thesaurus & Translator
Russian language is one of the most difficult languages in the world because of it's conjugations, cases and a lot of meanings of one word or phrase , but you will be able to be good at it , using this app!It includes more than 750K words and expressions .Ability to translate words directly in web browser and other apps.Offline pronunciation. English dictionary & thesaurus with examples and explanationsAbility to search sentences, phrases, related words. All-in-one!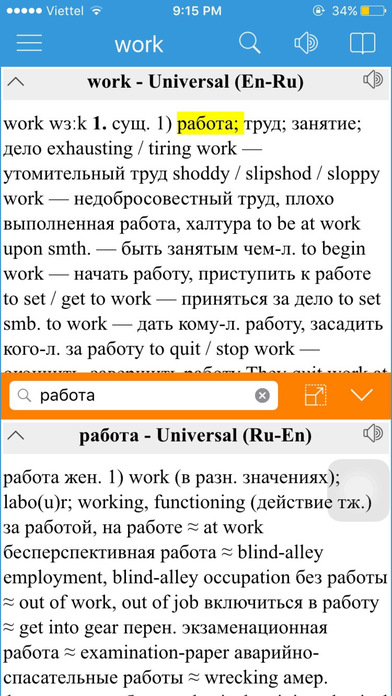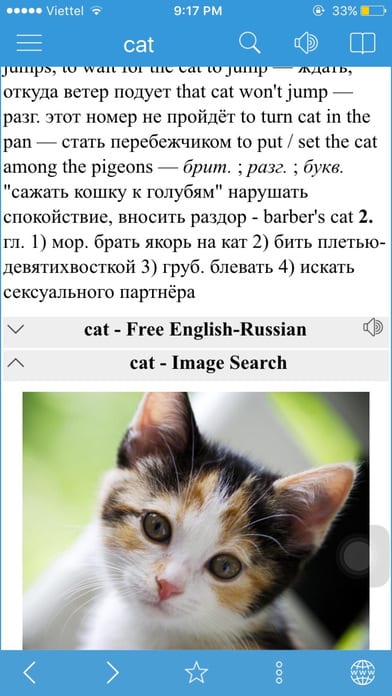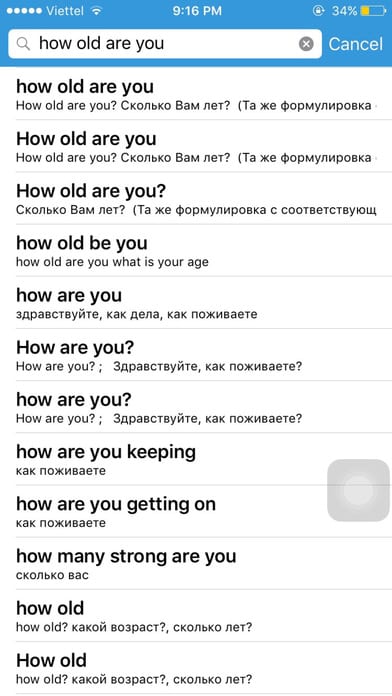 Thank you for attention!