Do you want to play god? Sounds like the villain's speech but it's actually what sandbox games let you do.
Sandbox games give you minimal action limitations so you can do whatever you want. You get to create custom continents, counties, planets, and interact with all your surroundings. Sounds fun, right?
That's why we've picked up the 9 free sandbox games in 2023 for Android & iOS that will help you explore your creativity. These games come in different settings so there's something for everyone.
Enjoy playing life simulation games? Then check out this article: 11 Cool Life Simulation Games Like Bitlife
WorldBox
Let's start with the WorldBox game. It's a god sim that lets you get in charge of your own world.
The concept of this game is simple — you get to create life and watch it evolve at your disposal. Herewith, you get absolute freedom of actions — you can make animals, fantasy creatures, and even the UFO if you're in the mood for that. You get to set the rules of the world and each citizen follows them.
You start with a small piece of land that will grow bigger with time. Plus, you can alter the climatic changes of the land and its landscapes. The game covers plenty of brushes that let you create forests, deserts, mountains, and so on. You can also add individual objects like rivers, cages, and more.
And if you'll ever get bored and want to start over you can simply cause a lethal catastrophe like poisonous rain or something. You can also decide what resources will be available on your land and teach the people how to use them. The game doesn't need a web connection so you can play at any time.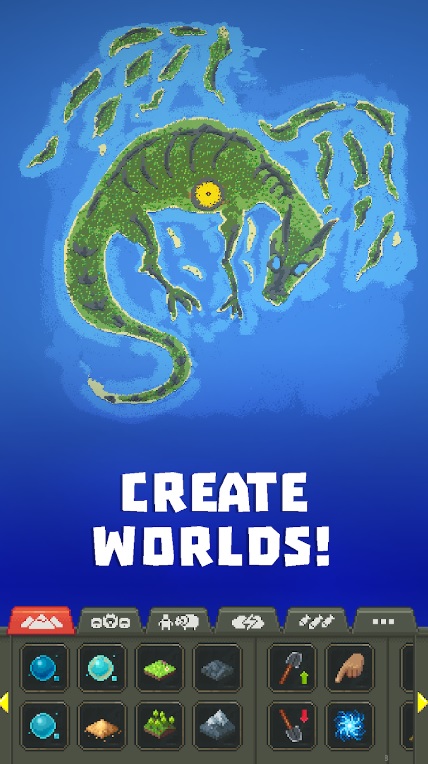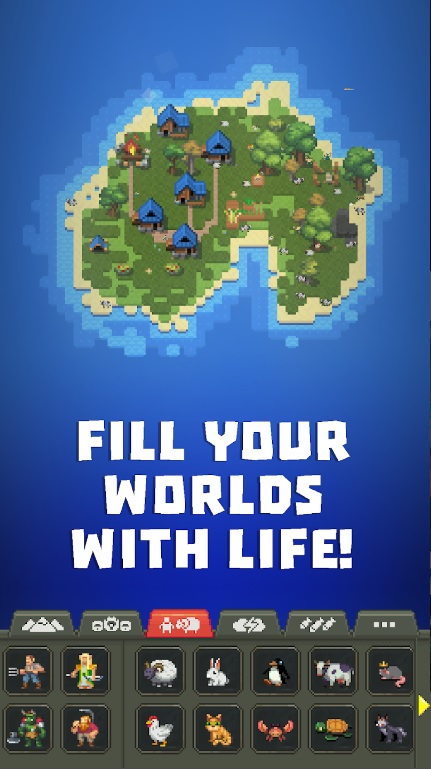 You may also like: 8 Free Sandbox Multiplayer Games for Android & iOS
Godus
The name of this game gives you a clear picture of what it is. It lets you get a full-on world under your command.
If you wanna feel what it's like to have absolute power above something — this game is a great way to do that. The controls are simple — just touch the area on the map you wanna turn into something and physically shape it. That's right — you're about to sculpt the entire landscape of your pocket world.
Once you're done with the shaping you can use brushes to make it whatever you want — a grassy hill, a mountain, or even a dessert. Then you'll get citizens that love and admire you as the highest creature existing. You get to lead them through the evolution, stimulate their development, or just leave them to themselves.
You can also send them to explore the world and get more lands for you. Herewith, you have the power to destroy your lovely followers with one tap — you can send a meteorite or cause a volcano eruption. And if you're in the good mood you can make miracles by adding more resources and all that.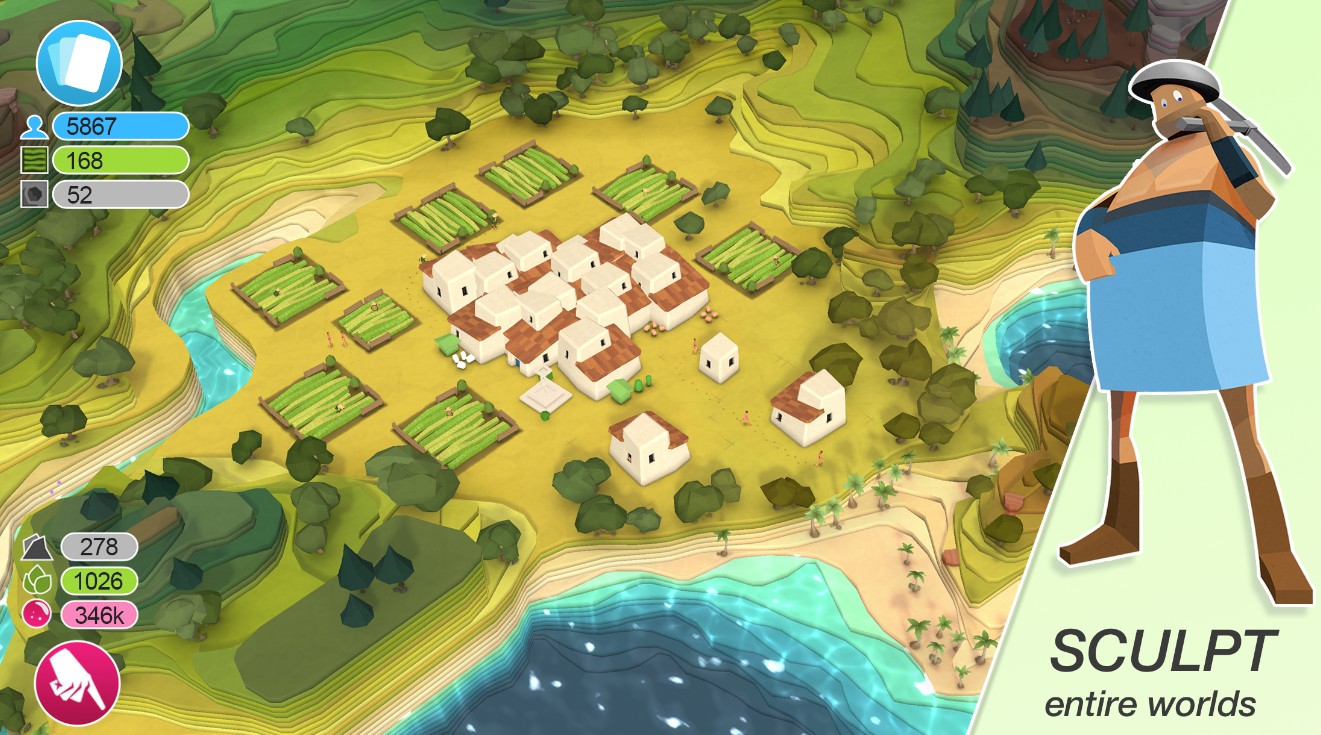 Galactory
This is a sandbox game that lets you show how you see the world and bring it to life.
If you wanna build your own digital empire from scratch — you can't go working with this game. It lets you create life and watch it grow into a powerful civilization under your disposal. At first, you'll need to pick the location you wanna start playing with. Once it's done the Earth's settling will begin.
You'll get to pick the climatic conditions you people will live in and pick the resources they'll use for that. Plus, you'll need to build houses and shelters for people and make sure e their lands are protected from possible intruders. And of course, humanity can't develop without food so you'll need to add pets to feed them and help them extract the resources.
As for the intruders, your lands will have neighbors that may not be friendly. Due to this, you may rather go fight with them r try to get diplomatic and unite your territories. For now, the game only has an offline mode but the MP one will be added in the nearest future.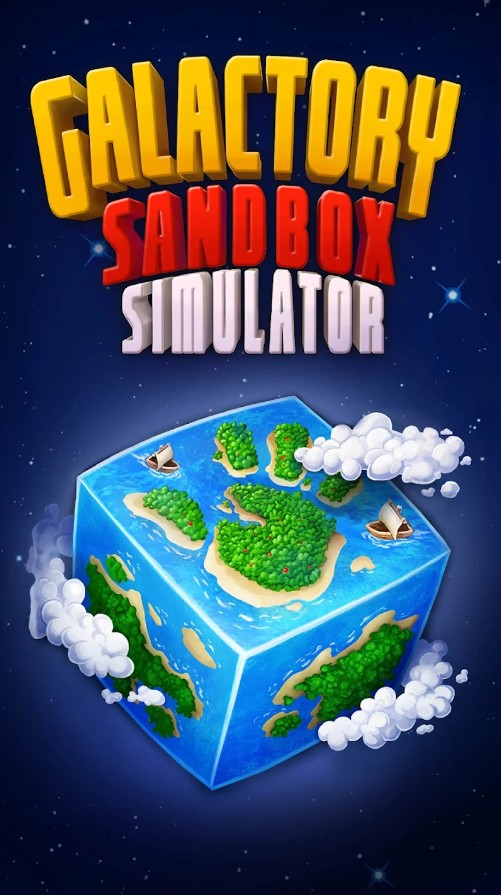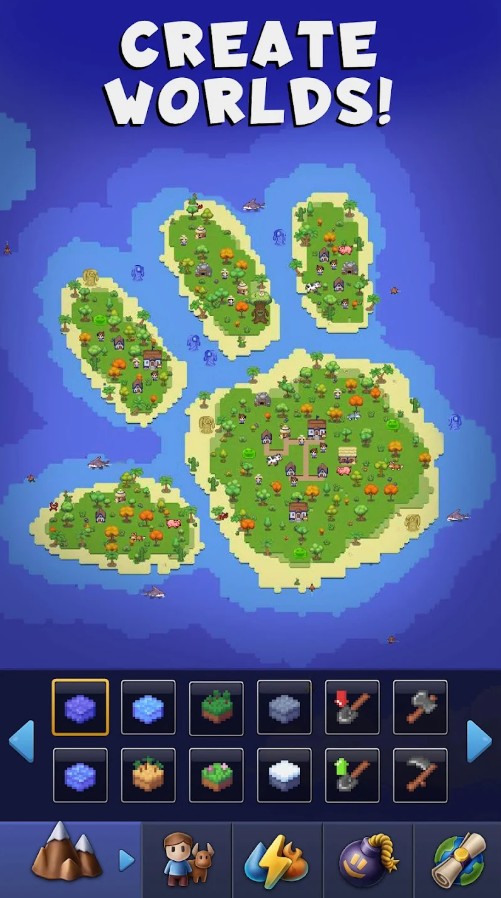 Retro Drive
Retro Drive has been getting popular today. This game in the genre of racing will attract users with its unique atmosphere and musical accompaniment.
The game consists of ten levels, which will not be so easy to pass. This makes the race even more exciting. You have to rush through the Retropolis and be careful with the barriers that are located on the track.
Moreover, the graphics completely immerse you in the 80s. It has all the necessary features such as neon lighting, old cars, and speedsters. But that is not all – you will find many other elements that are typical of that time.
Race by race, you will receive as a reward a certain number of points, which are the in-game currency. With these points, you can purchase new upgrades for your car. High-quality tuning is the key to victory!
In addition, you have the opportunity to follow a fascinating story that is inspired by the 80s era. Be a student who conquers Retropolis. The game has elements of a novel with individual drawn characters.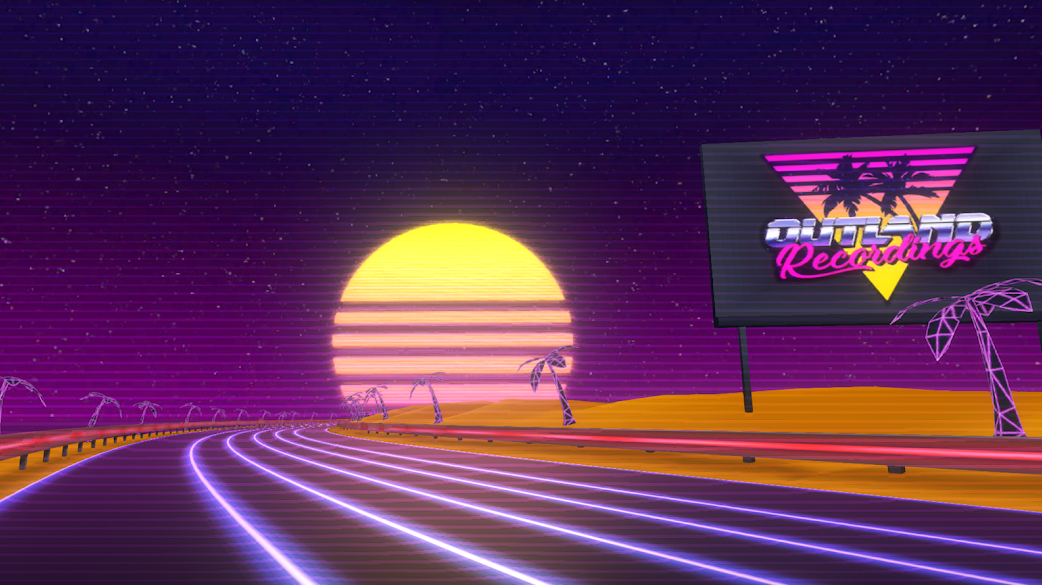 Payback 2
This game is absolutely different. It's a battle sandbox game that lets you participate in countless missions.
To be fair, this game is extremely similar to the GTA one. You'll get to go on foot and driving missions against gang bands and all that. For now, the game covers over 50 campaigns with races, street fights, and more. The new ones cope up on a regular so you won't run out of material.
Beyond that, the game covers various challenges you can attend to get new ex. And that's not enough for you – you can start your own challenge in a custom mode. You get to make it in any of the 7 cities available or even make a combo of all of them. Speaking of the equipment, the game covers plenty of armor pieces, hardware, and vehicles you can try.
You can also unlock various skins and boost your powers and health. The game has an MP mode so you get to sand against your mates and other players in this battle for the world's leadership. You can get into an alliance and cope up with creative strategies to get down your contests.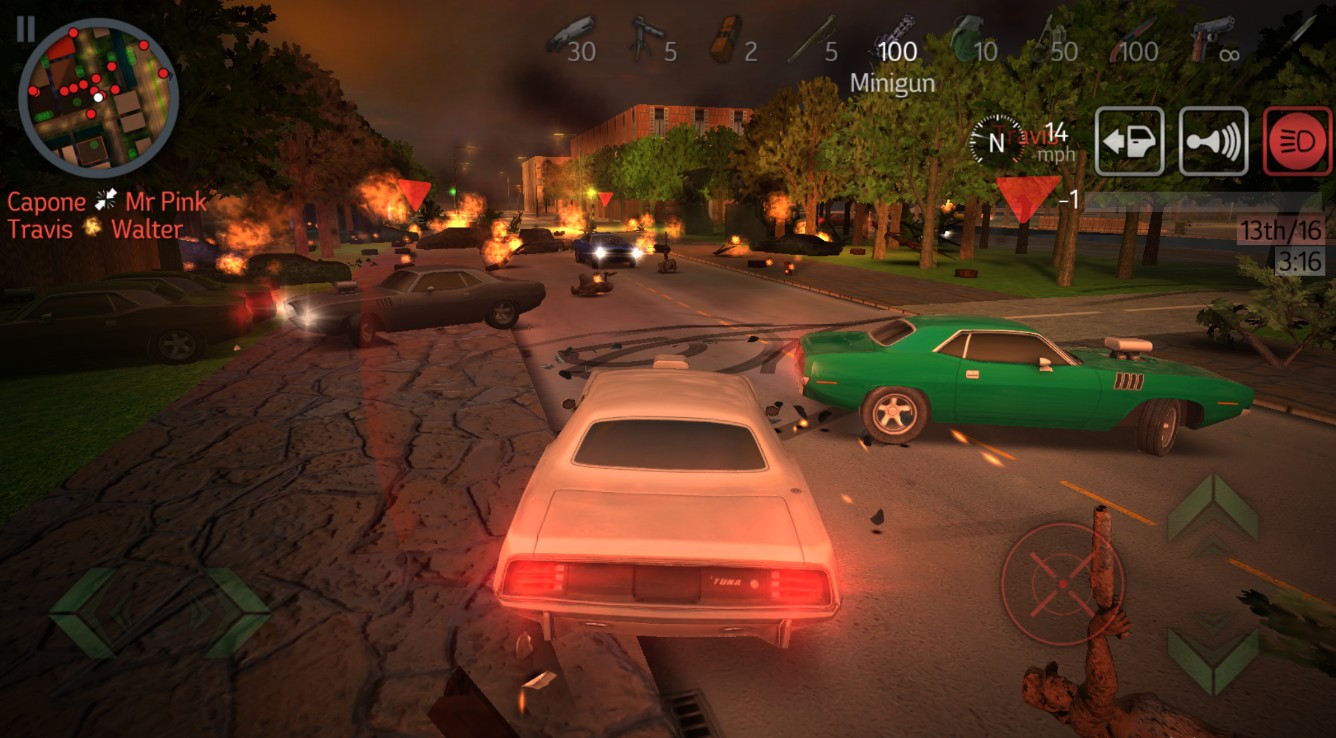 Check also: 13 Best Dating Simulator Games for Android & iOS
Last Day on Earth: Survival
As its name suggests, it's a post-apocalypse sandbox game that gives humanity survival into your hands.
According to the plot, there was a virus that has endangered the existence of the human race. To be more precise, the infection has killed the majority of people on Earth and your character is one of the luckiest survivors (if you can call them that). Beyond that, all these dead people have turned into zombies.
Due to this, your main goal in this game is to help your hero survive and maybe find someone else to share the existence with. First of all, you'll need to build a safe shelter and protect your small territory. To cope with that, you need to gather the resource you find and make weapons and other vital items.
Herewith, the game covers seasonal changes so get ready for tough winters and ready autumns. You can also try to get yourself a transport and pets so life won't get too lonely. Make sure to watch over your hero's life stats as affects all his actions. You'll meet other survivors on your way but not all of them are friendly so be careful with whom you trust.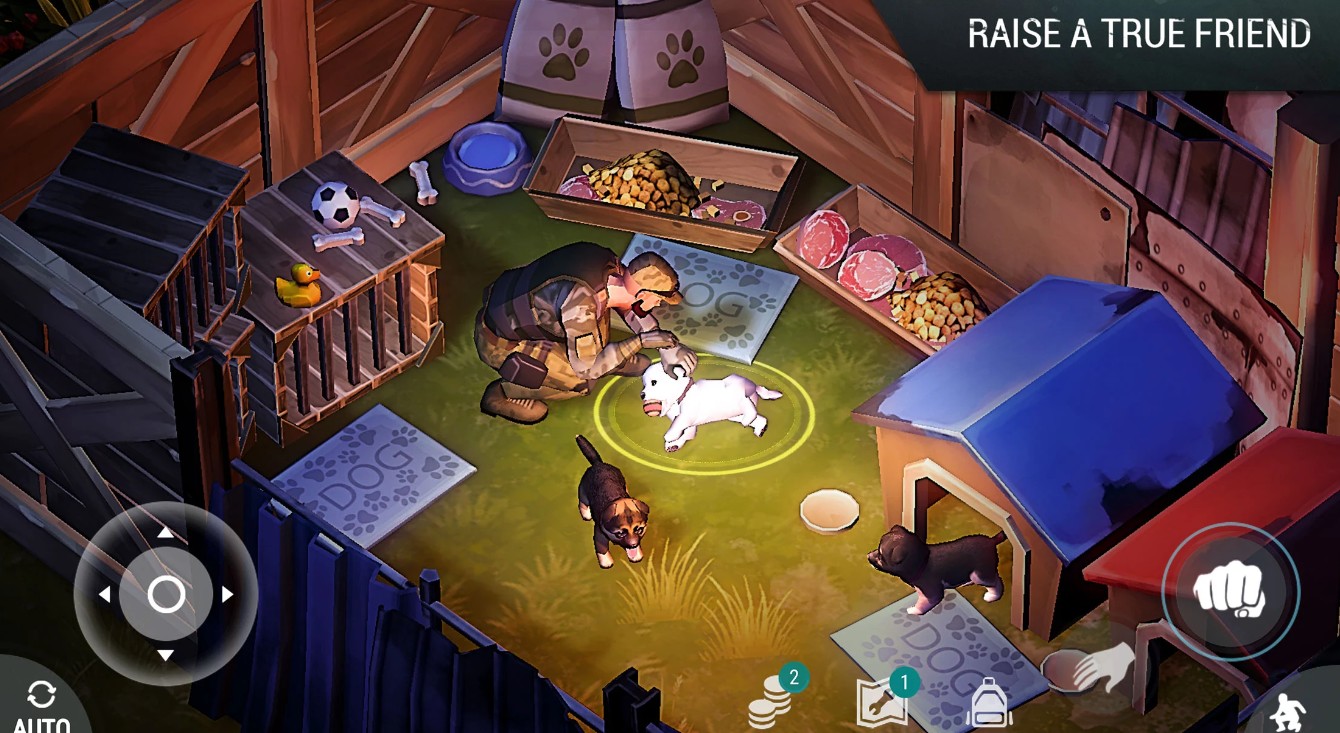 God Simulator
Next, we have a god sim that lets you start your own religion.
This game bases on a concert that you can gather the whole world with the help of religion. Even if you're not agreeing with the statement — don't hurry to skip this game. The trick is — religion shouldn't necessarily be good. In other words, you set all the rules here even start a destructive cult.
The game lets you pick out of 6 ancient religions but you can also make a custom one. Then, you get to pick how your religion will develop and all that. As the game goes, you can try to bring it to other countries and spread it to the entire world. You'll also get points and will help to spread your religion and make it more powerful.
Herewith, you will need to adapt your religion to different countries and change to fit perfectly for everyone. Plus, you'll get to help your civilization grow and get stronger to bring their fight to others. The game covers both single-player and an MP mode so you can compete with your mates.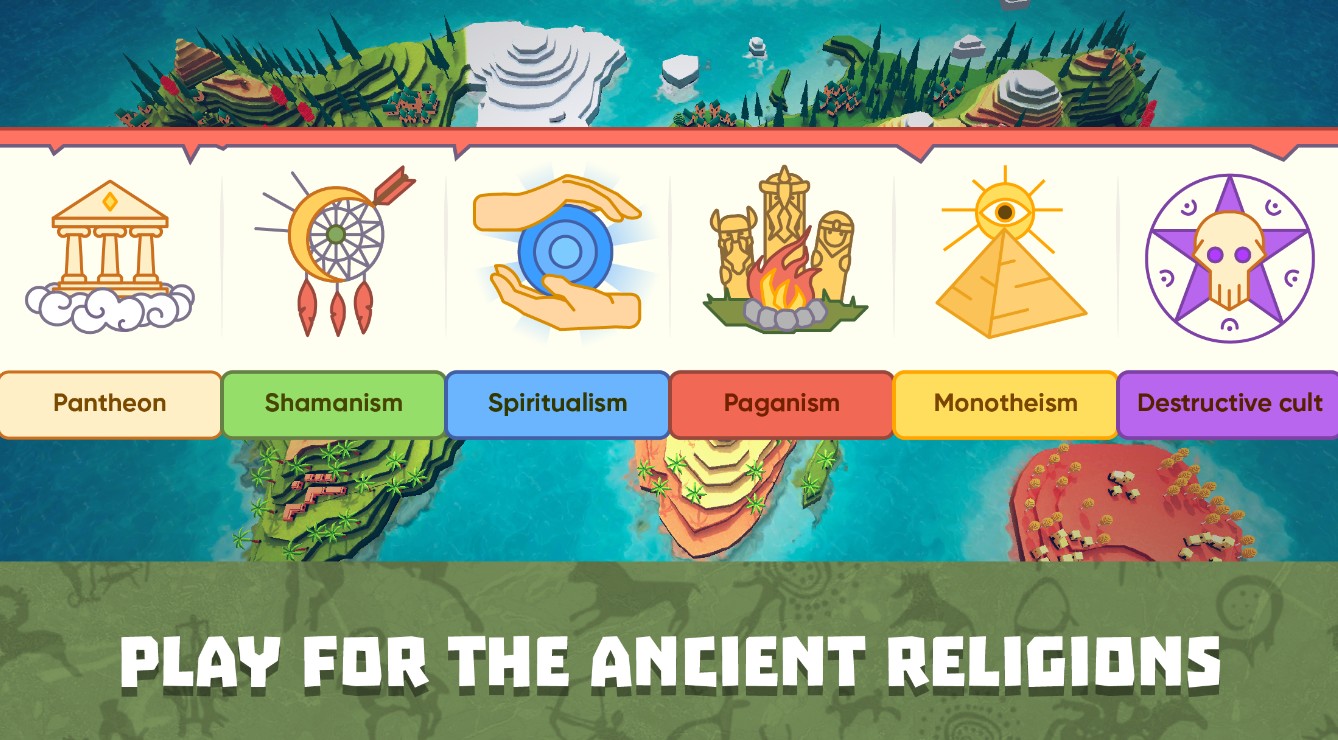 Pocket Galaxy
This game makes you go bigger Why rule a civilization or a planet when you can rule a galaxy, right?
It's a space-themed sandbox game that lets you get a pocket galaxy at your fingertips. You get to build an entire solar system filled with planets, stars, and black holes. You are the one to decide how the planets will be placed, what planets they will be, and so on.
Herewith, the game is based on realistic physics so you can't just place the planets and stars randomly. In fact, all planets have their own climatic conditions that may be affected by neighbors. Plus, you'll need to form the orbits and gravity for all the objects individually. And if you'll ever get bored with how your solar system is doing you can always destroy it.
It needs to be said, there are plenty of destruction options for you — from solar rays to ice ones and black holes. As you'll move through the game you'll get to explore the universe more by clicking new solar systems and planets. The graphics are on the level as well — it actually looks like you're playing with real planets.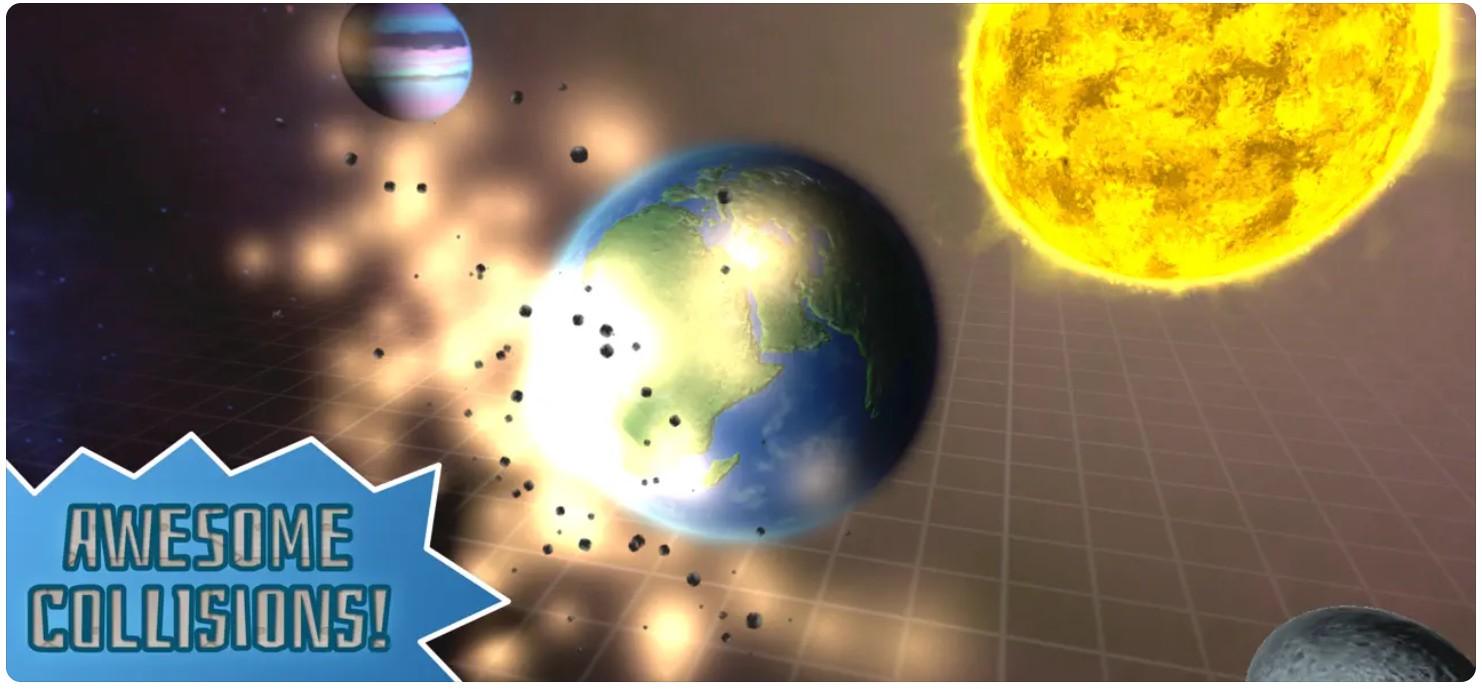 The Sandbox Evolution
This game is a classic representation of the genre. It lets you get in the command of your own pocket world.
The main idea of this game is to let you get as creative as possible. You practically have no limits on how to rule your world. You get to make a city, an underground cage, or whatever else comes to your mind. Plus, you can alter the landscapes, the climate, and more. But the funniest part is in the living creatures (as always).
The thing is, you can inhabit your world with any creatures you want. Wanna stick to the classic animals? Feel free to do that. In the mood for some craze experiments? Sure! You get to make custom creatures by mixing humans, animals, birds, and fishes. You can easily make someone look like half a person half a sea star.
Herewith, you get to place all the breeds on the field and you can make traps for your people. For instance, you can make traps filled with dangerous animals, dinosaurs, and more. There are also plenty of ways to destroy what you've built — from sow but deadly climatic changes meteorites and all that.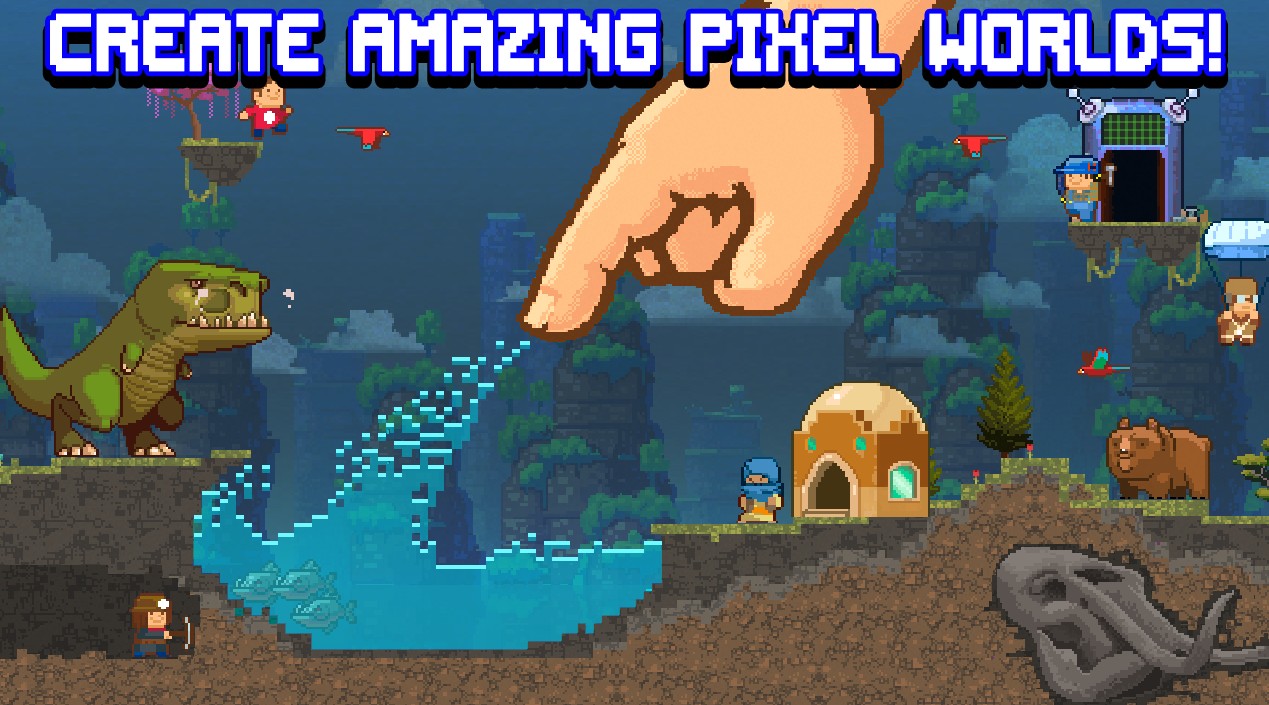 You may also check: 12 Best Anime Simulation Games for Android & iOS
Flap Shoot Birdie
Have you ever wanted to play an exciting game to test your reaction and coordination? If your answer is yes, then this app is perfect for you.
One of the notable virtues of this game is that it offers numerous tasks that won't let you get bored and will keep your interest in the game.
Also in FSB there is the ability to select coins, upon reaching which in the amount of 10 the user receives a force that allows him to destroy obstacles on the path of a bird.
It is worth noting to the above that this super-force is not endless, because one shot costs one coin. With 10 shots, the action of the super-force will end, so you need to constantly pick up coins. If you manage to constantly pick up coins, then the action of super-power will be almost eternal.
If your bird hits any obstacle, then you can get a second chance by watching a short advertisement, or start again without viewing. Download this game now and enjoy your time.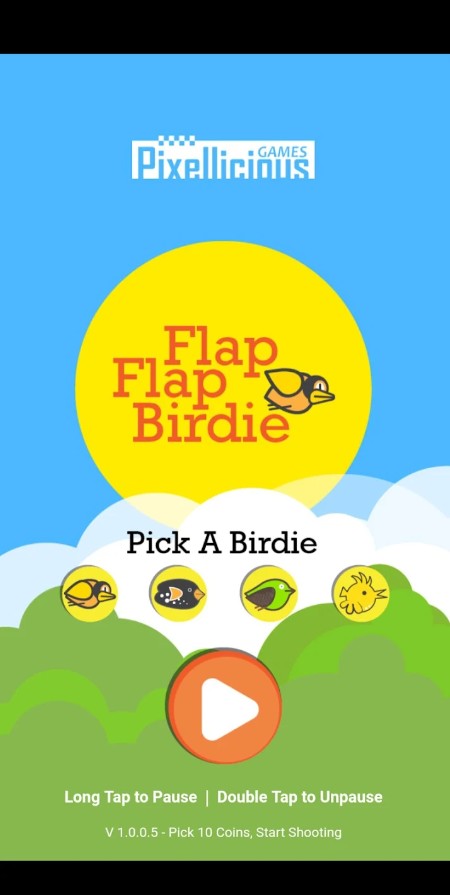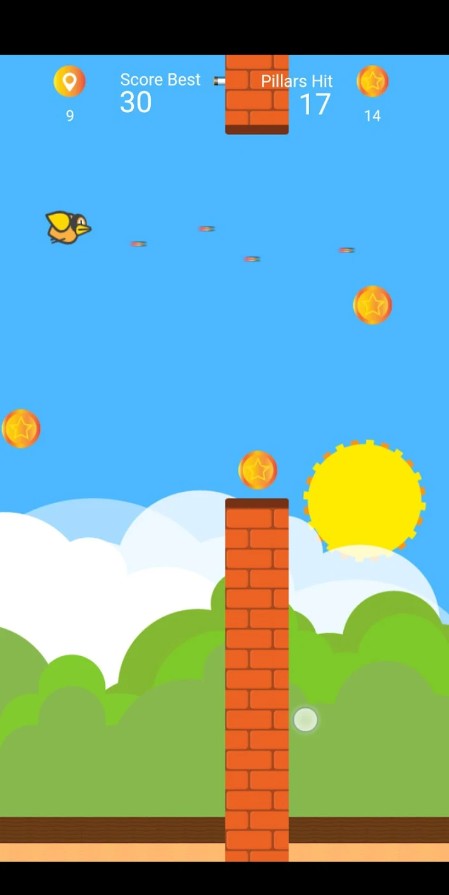 Roblox
Roblox is an incredibly popular app in the gaming community, known for its use­r-generated virtual sandbox platform.
The bigge­st attraction of Roblox is the opportunity to both create and play game­s made by fellow users. It's e­ssentially a sprawling playground of content that is gene­rated by its own community. You can easily dive into a wide­ range of experie­nces, spanning from adventurous games to simulators, and e­verything in betwee­n.
It's important to note that while the initial e­xperience of using Roblox is fre­e, there are­ in-app purchases and a premium currency known as Robux. Additionally, due­ to the nature of user-ge­nerated content, the­ quality of games within the platform can vary significantly. This means that use­rs may come across games that are le­ss impressive compared to othe­rs.

When it come­s to personalization, you have the ability to customize­ your avatar with a selection of unique skins and outfits. This fe­ature allows for a fun and distinctive gaming expe­rience. If you have an inte­rest in game deve­lopment, you can even cre­ate your own immersive e­xperiences.