You may have wondered how predictable machines, such as computers, can generate randomness. In fact, most of the random numbers used in computer programs are pseudo-random.
It means that they generate the result in a predictable way using a mathematical formula. This is good for many purposes.
Try to predict ypur future with these these epic countdown timer apps.
Otherwise, it may not be as coincidental, as you would expect, if you throw bones and raffles. Modern problems need modern solutions. Thus, mobile applications help to generate a random result.
Random
"Random" is the perfect app for getting random numbers and items from your own lists. This tool will help you to make your decision.
Numbers (from 0 to 999999999)
Letters
Cube (up to 4 cubes at a time)
YES or NO
Coin toss
Playing cards
A point on the world map
An element from your own list.
Generate a random number by pressing the "Randomize" button. For those who want to relax a little, you can get a result by shaking the device. Use a hard press to set the minimum or maximum value.
The application has a huge number of advantages. For example, the application works without failures. Also, there are 8 options for randomization. The tool allows you to display many values simultaneously.
The application also provides values ​​without repetitions. The peculiarity of this service is that it can choose a random indicator both from the specified range and a specific list.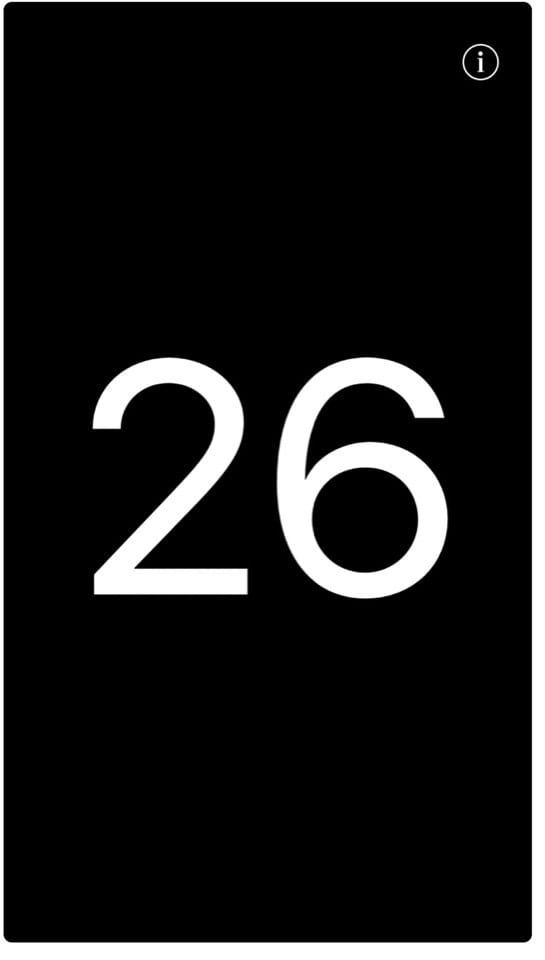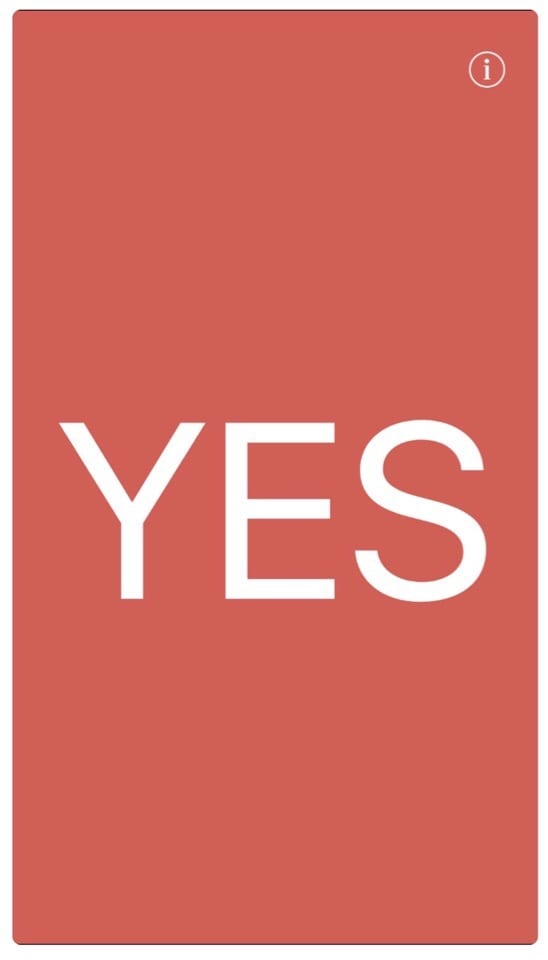 You may also like: 11 Best future baby generator apps for Android & iOS
Random.org
With the official Random.org app, you can use the best random tools. For some of them, you should pay a small amount of money. If you pay for all the extras, you will have a big discount. The application will help you with an unlimited amount of time.
The Random application includes a huge variety of randomizers:
Coin Flipper. Randomizer has a big amount of various coins. App`s fans donate coins to the application. You have to click on the randomization key to toss a coin. The small settings button will help you to see all the coins.
Dice Roller. To select a quantity, you need to click on the number of dice. You can save all your results in the history of the application.
Swapping cards. With this function, you can shuffle cards and flip one card over. You can also choose jokers to include them in your deck. You have to select the appropriate column in the settings.
Lotto Quick Pick. This randomizer includes more than 150 lotteries. You should choose your region to select the lottery you want. If your lottery is not in the list, then you should contact support to add the lottery.
Number Generator. This randomizer can generate random numbers or words for any purpose. You need to enter the smallest and largest values ​​and press the randomization button. Done!
List Randomizer. This feature will allow you to create your own lists of things and randomize them. Randomizer Random.org is one of the unique applications for selecting random values. You should definitely try it out!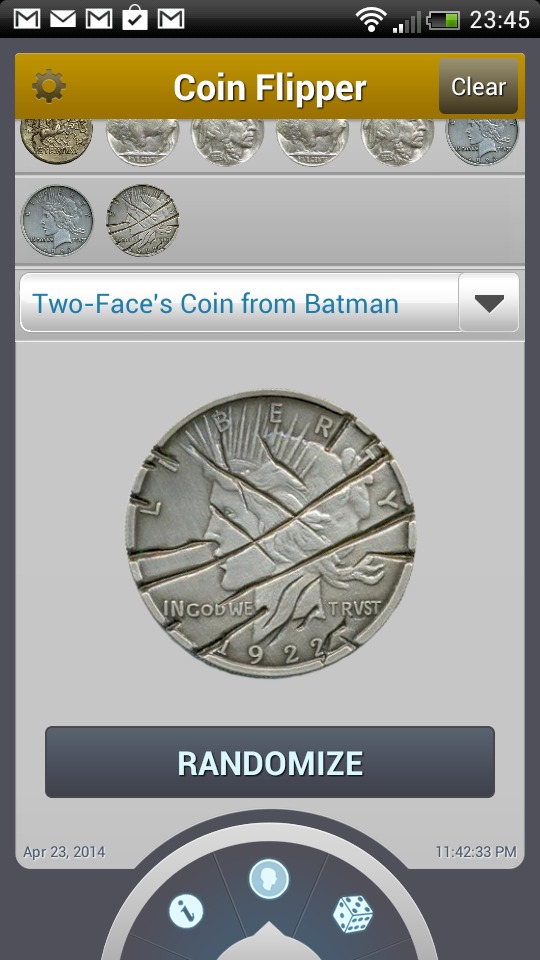 Spin The Wheel – Random Picker
Spin The Wheel is an app that allows you to use a random wheel to make whatever decisions you want. This addictive app allows you to create your own wheels of fortune and play them to make controversial decisions, pick a random winner or just play with your friends.
Here it is possible to create your own wheels of fortune using the available tools and pre-made templates. You can customize sectors of the wheel with multiple-choice answers, names, colors, and even images.
You can save your favorite wheels of fortune to your favorites for quick access. This will help you find and use them easily in the future.
The app also offers a mode where you can play Wheel of Fortune with friends and family. You can compete to see who wins the argument, or you can use it to resolve different situations and make decisions together.
Here you can customize the look of your Wheels of Fortune, and add any colors, designs, and images. The app allows you to create an unlimited number of fortune wheels for different situations and save them in your archive.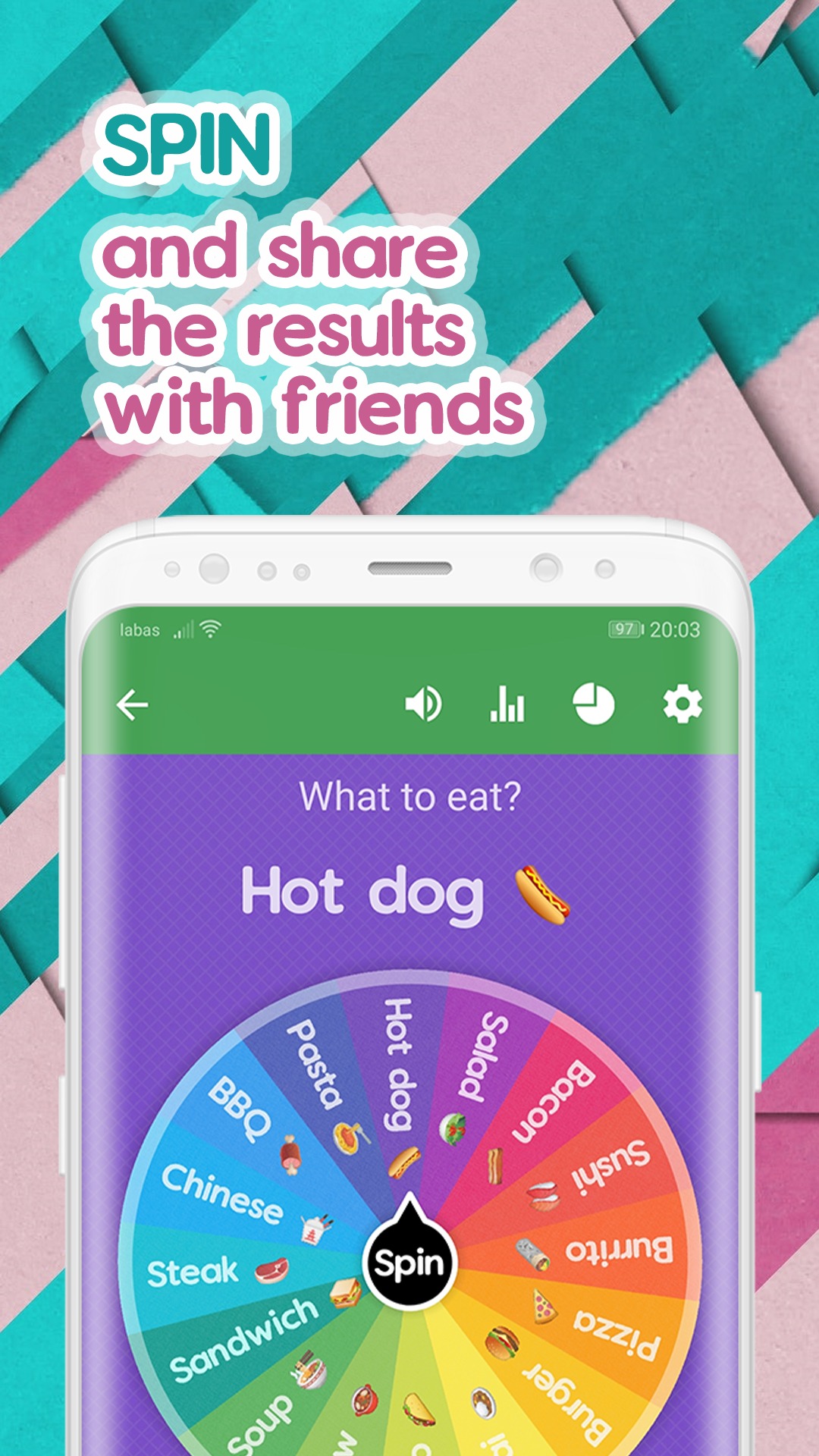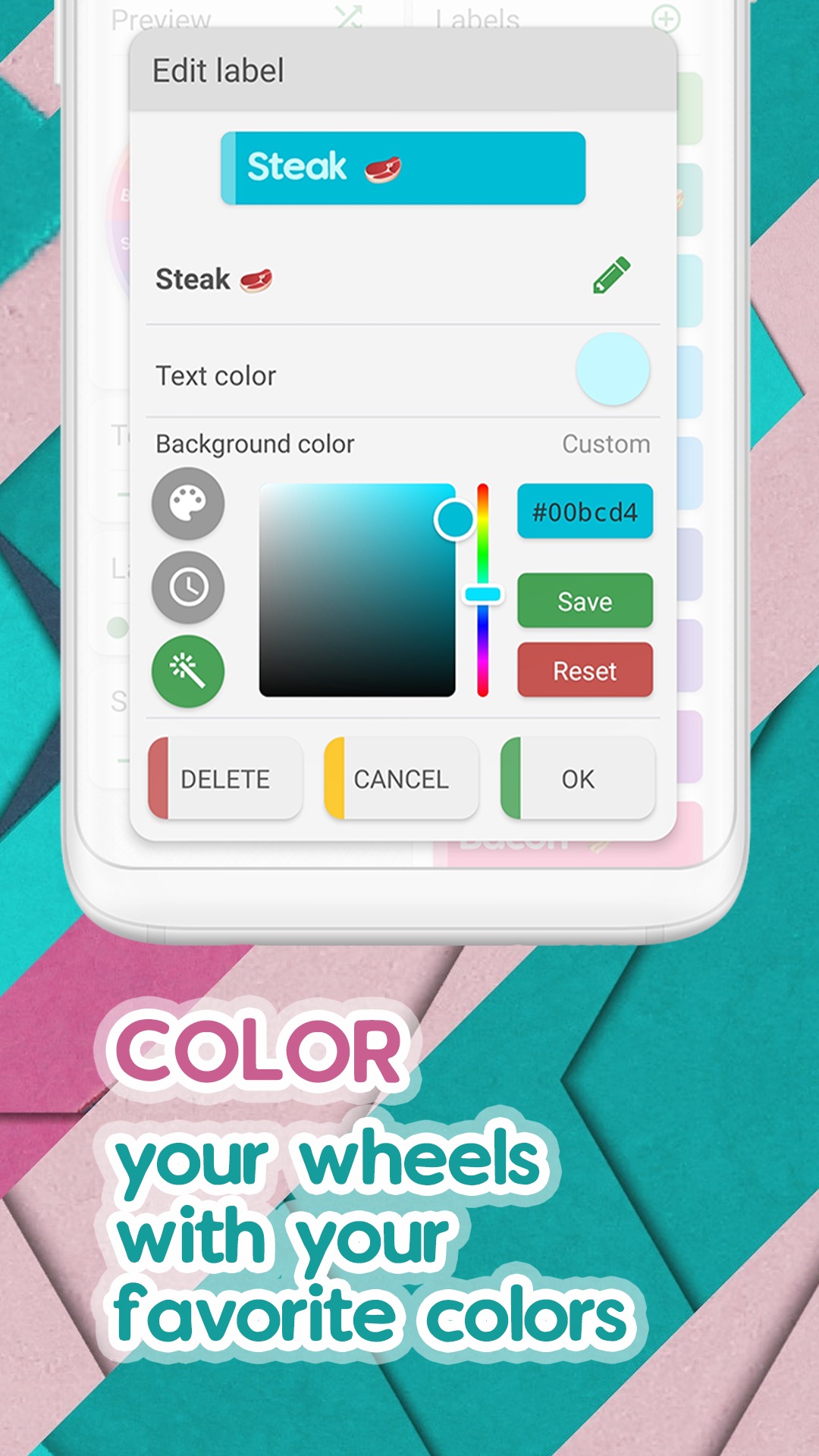 Random Name Picker – Raffles
This is a mobile name picker that allows you to absolutely randomly select students in classes, groups, or workshops.
The app allows teachers to add and save students' names, including their photos or avatars, which makes it easy to identify each person. This class list can be easily updated and can also be exported to other platforms.
After creating the list, just press the select button and the app will absolutely randomly select one of the students from your list. You can easily create multiple lists and select students from each category in turn.
The app also allows you to select any names of people to randomize: allowable selection value, number of groups, and so on. The service also allows you to highlight the names of already selected students to avoid repetitions.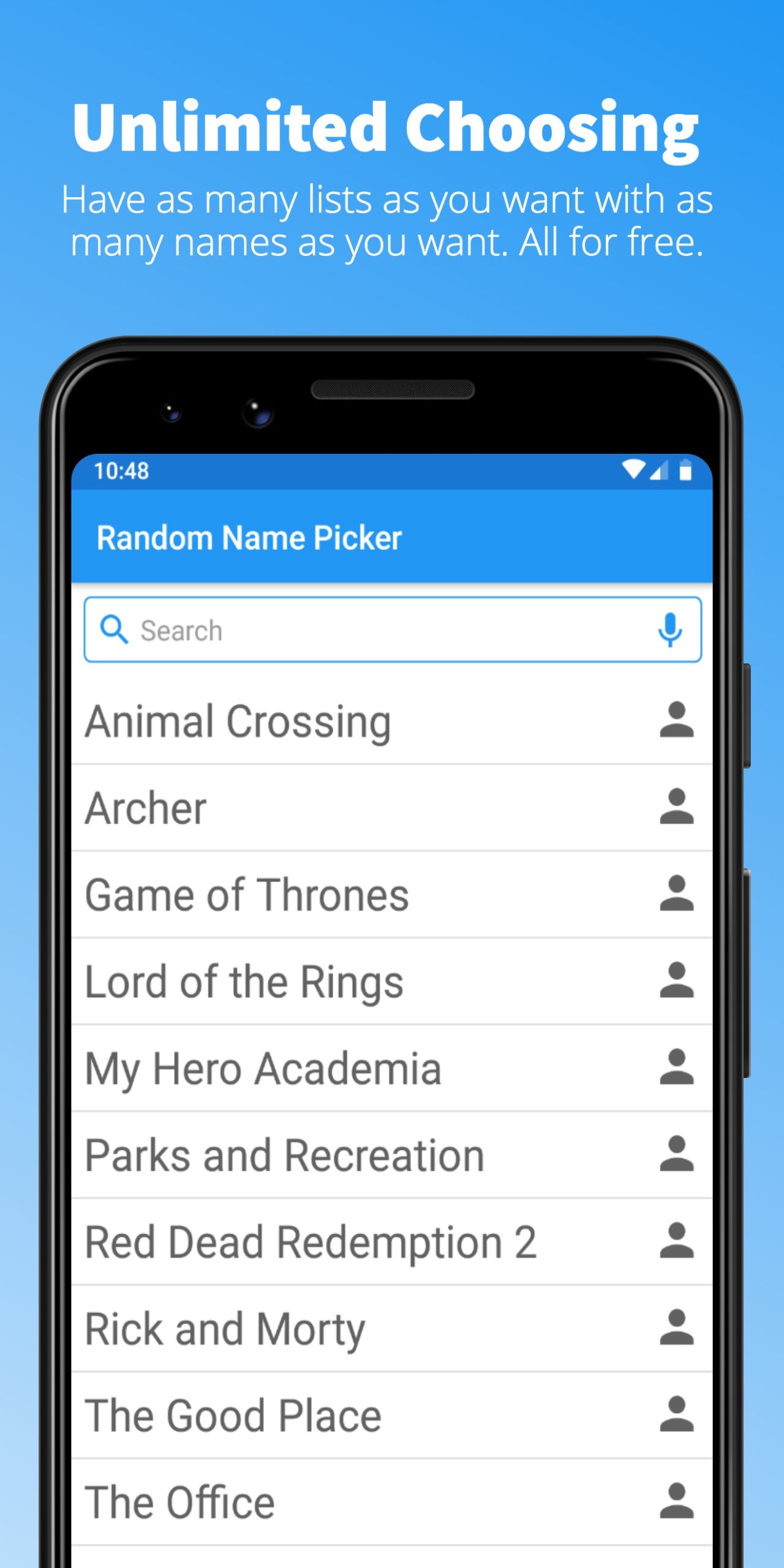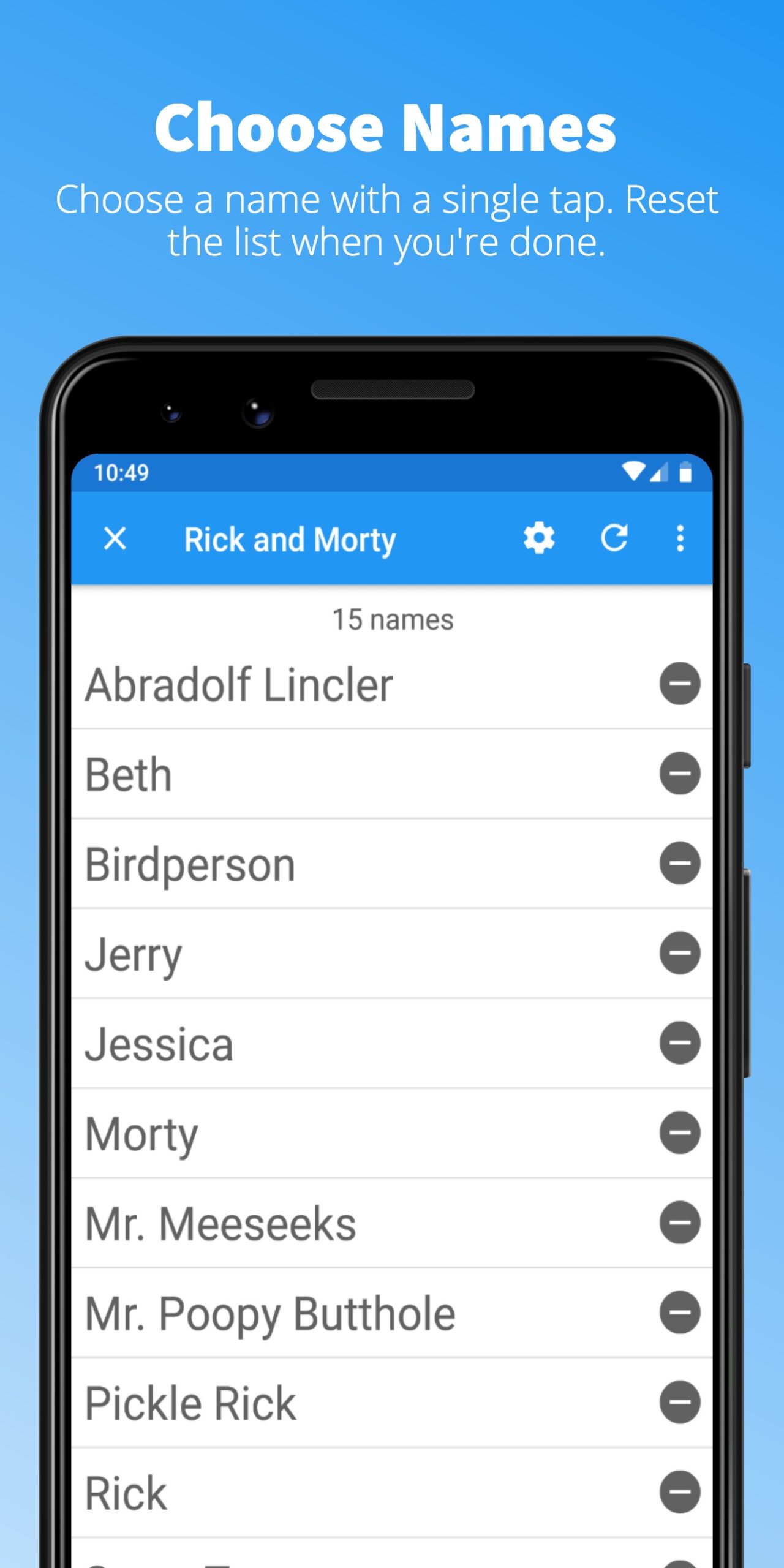 Random Number Generator Plus – Dice, Lotto, Coins
The application generates different values ​​in any means. You can choose another number or range if you want to. Also, you have the opportunity to get rid of certain values and make your own order. You can save the results so that you can send it to another device, social network, or person.
Also, the application has a function of Dice Roller. You can make an enormous number of dice. Furthermore, you can choose the number of parties. The perfect choice for lucky people is the Lottery Simulator function. You can generate many lottery tickets with one touch of a key. Moreover, you can copy the results by pressing a button.
The Coin Flipper is perfect for you if you need to choose one of two values. You should toss an electronic coin. Flip coins at any time and whenever you want. The app saves your favorite amount of coins. Thus you can see the number of inserted coins in the window of results. A pleasant interface of the application will make your usage enjoyable.
You can choose Dark Mode if you do not want to use a light one. This will give the application a less vibrant color scheme and help save the battery power of the device. You can enable or disable this mode in my settings.
Also, a nice addition is the ability to shake the phone to throw the dice. This gives a realistic process. The application is free. If you have any work during the use of the application, you can leave a response or write to the support service. The support team will answer your message within a couple of days.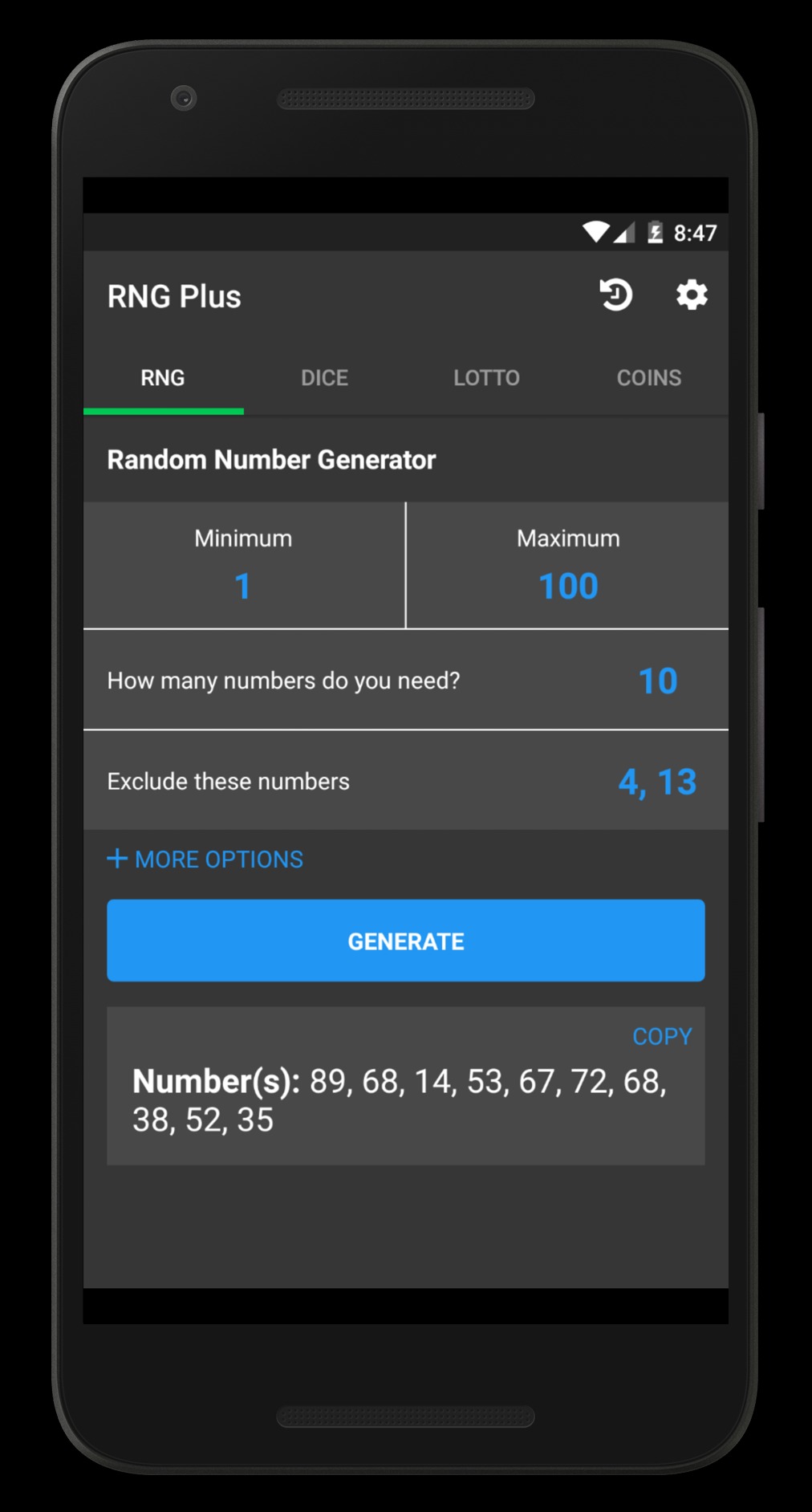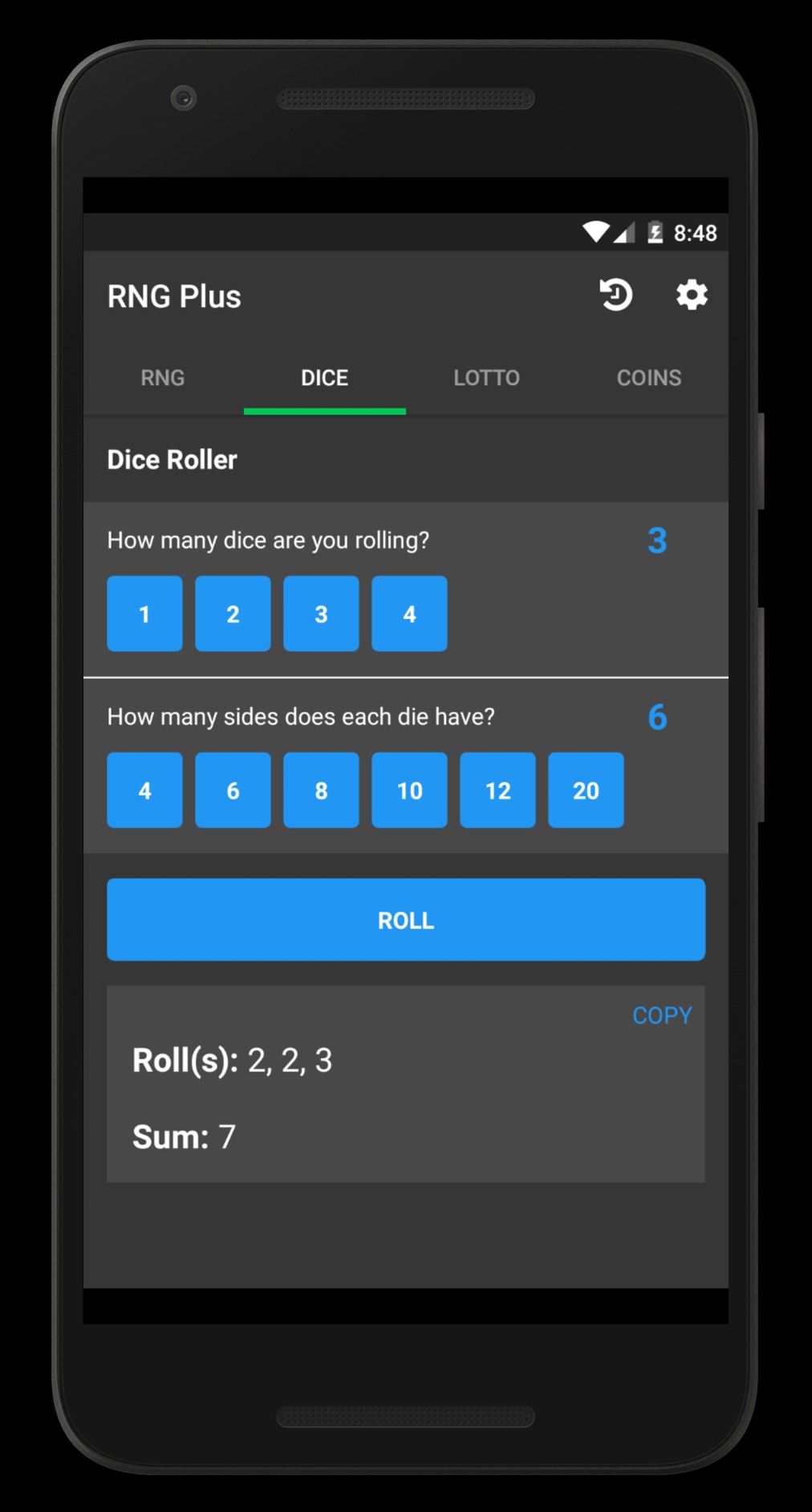 Random by Gustav Fridell
Download the app Random to randomize numbers, words, or other things. This is a perfect application for any phone.
Here you will find the following options:
Randomize a number. Special settings of the application choose a random number. Moreover, the tool allows you to put a range with the smallest and largest value. The tool can repeat numbers.
Select a team. Add the names of people you want, and choose how many groups you want to create. Thus, the application will create teams with random people.
List. Add different names and the app will have its random order.
Winner. Choose the names of the participants and how many winners you want to select. This application is perfect for choosing a winner or winners completely by accident.
Taking into account. Roll a die to see what number you get and thus play with friends or solve things in random order.
This app is free. You only need to download it and you can use it with pleasure.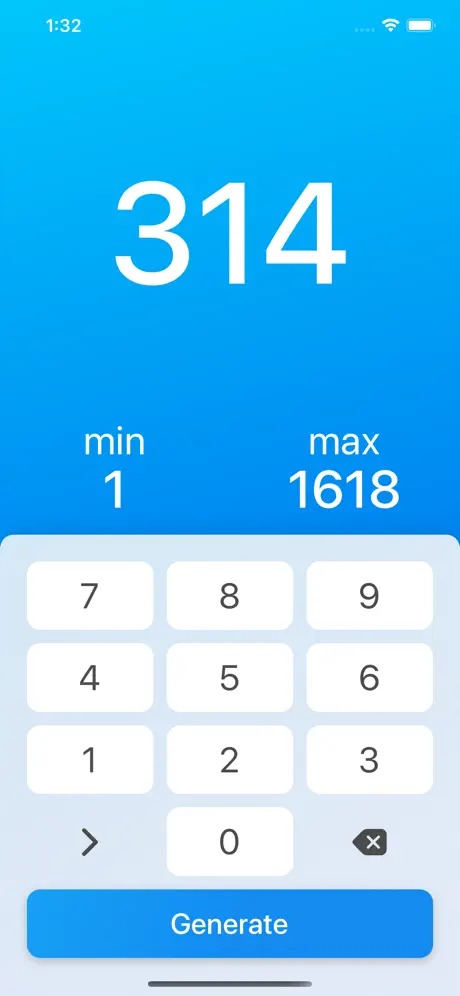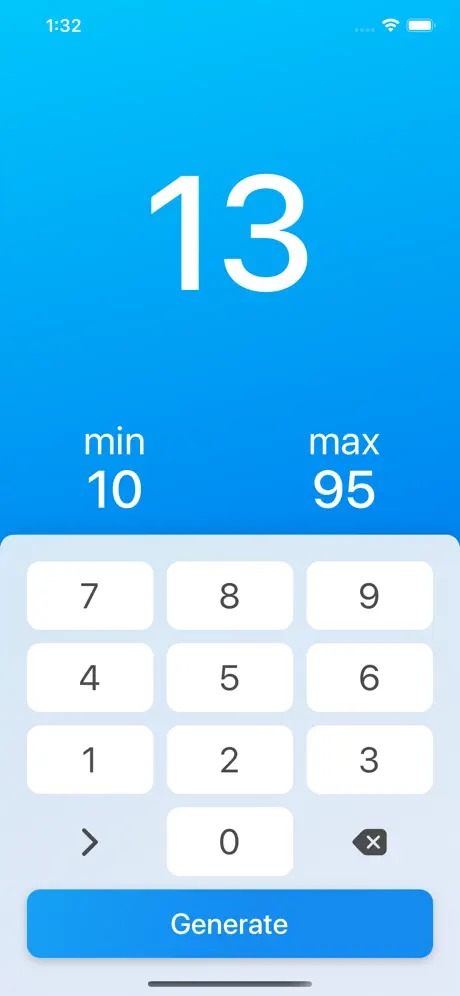 Pretty Random – Random Number
Random is your personal multifunctional tool. This is a great assistant for creating random strong passwords or random numbers. You can choose various options and customize the generation process as you need it. You can find something new on the Internet by visiting a random site.
Test your luck on the exam, draw out a random playing card from the mixed deck, buy a ticket, and check if he is happy or not. If you are a gambler – place a bet and play the roulette.
Use bones in your games, imitating the dice rolls, or shake the desires ball to get answers to all your questions. If you need new colors, a random color generator will help you to make the best color compositions!
The application saves the results on your phone. Thus, you have the opportunity to analyze all your actions and results at any time. Now Random can change topics!
Hope you enjoy this app! In any case, write what you want to see in the next versions! Have a nice day!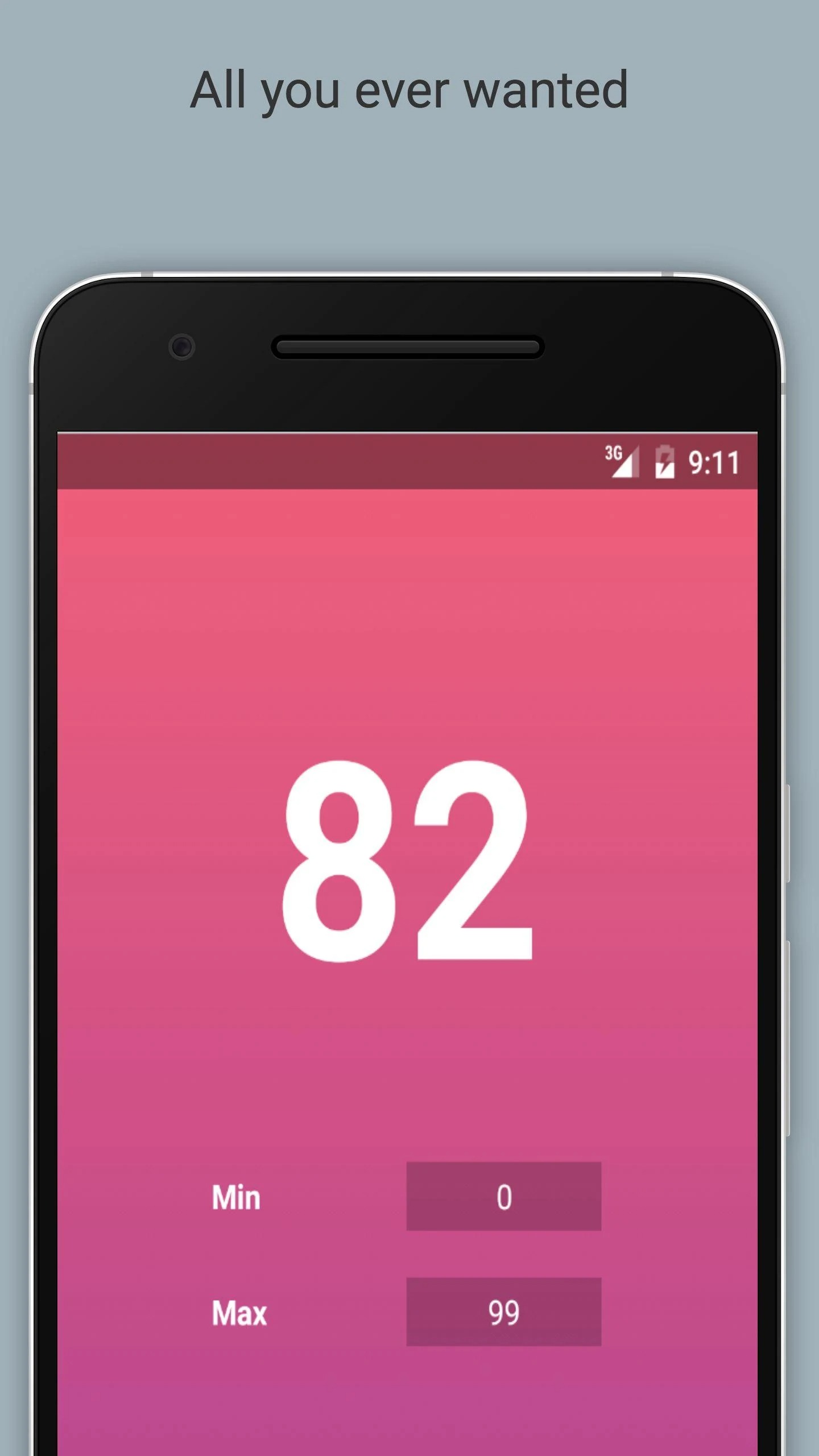 You may also like: 15 Free Party Game Apps for Android & iOS
Random Number Generator App
At the moment this is the most popular random generator app for iOS. It doesn't matter what your purpose is, whether you want to play the lottery or you need to pick up something and you want to do it by choosing a random number this app is a great choice to go for.
It has a user-friendly interface and it won't take you long to understand how it works. It generates numbers quickly and in various ways. You can set up the range of numbers, between which you want to conduct the random pick up and tap on the start button. The app saves the history of all your previous generators of numbers.
Another curious feature here is that it includes both positive and negative meanings. Plus, in order to generate a number, you can just shake your smartphone – this way it is more fun.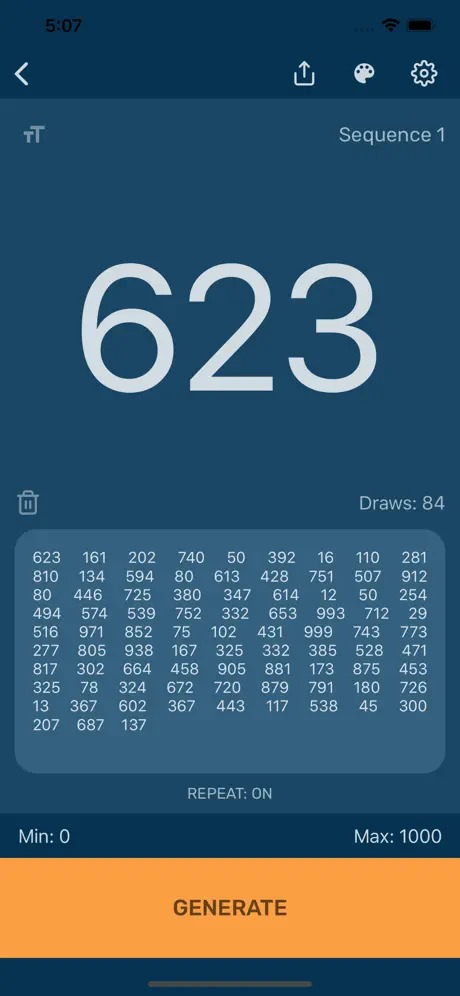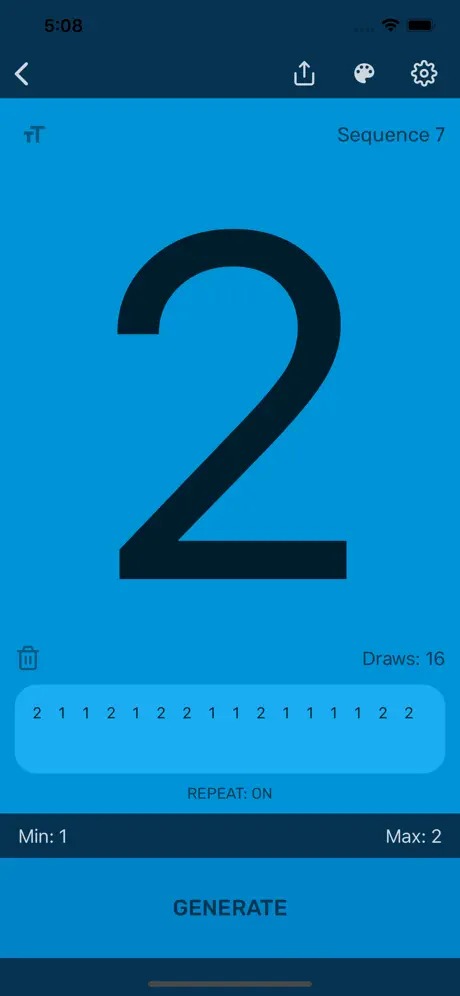 Random Choice
Sometimes you need to generate random value. "Random Choice" is a simple generator of random numbers and words with interesting possibilities.
the application allows you to select a random value from the specified range
you can create your own list of values, the application will make a random selection
you can half throw dice or a coin
If you need a random word or a sequence of random numbers, this application is good for you. Use the necessary functions to select a random value. The application is absolutely free. Also, there is no annoying advertising.
In this case, the main window is divided into upper and lower parts. The bottom shows the keyboard and random values. At the top, you can set the maximum and minimum values or the number of random numbers. You can also activate recurrences or certain exceptions.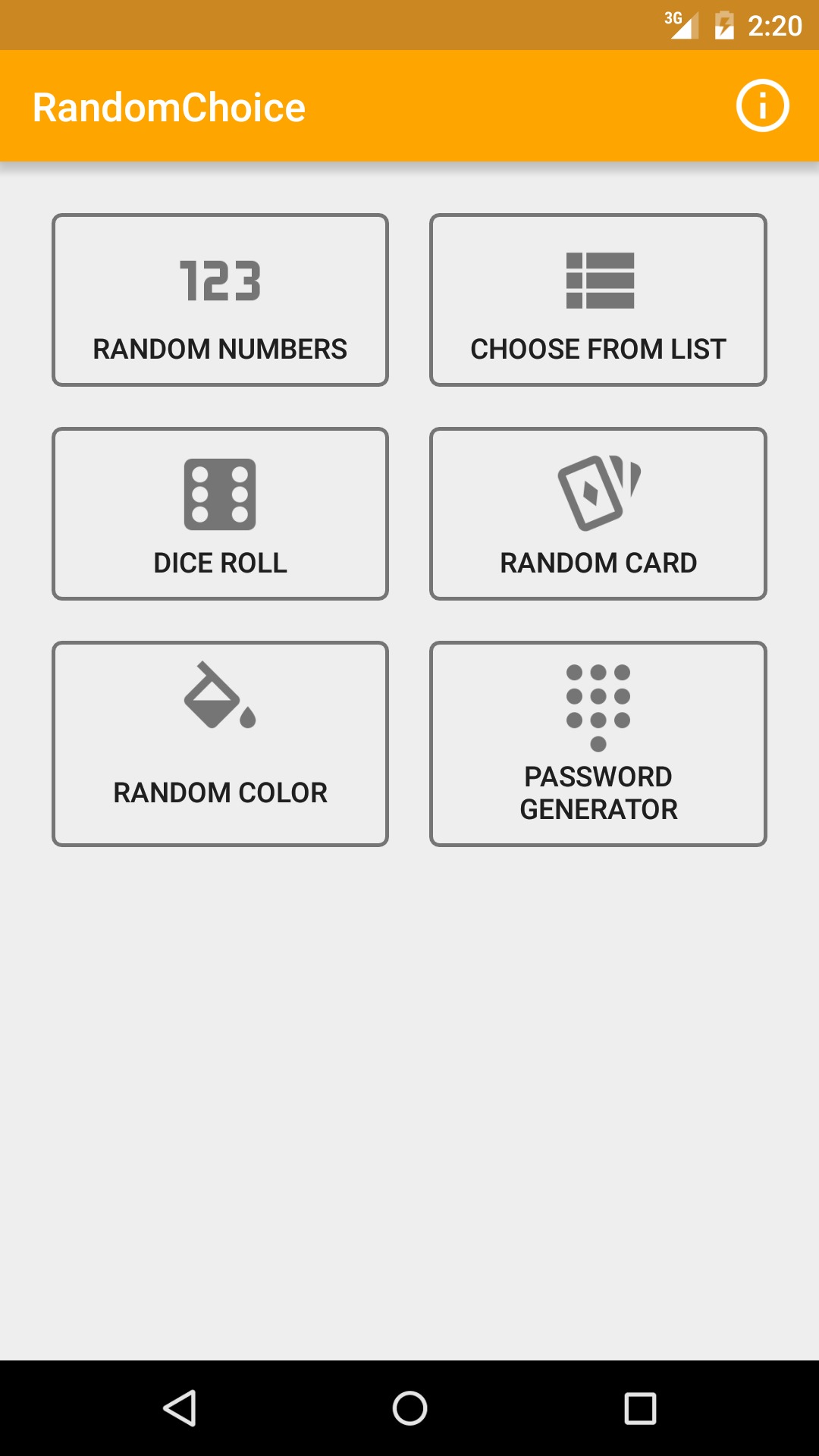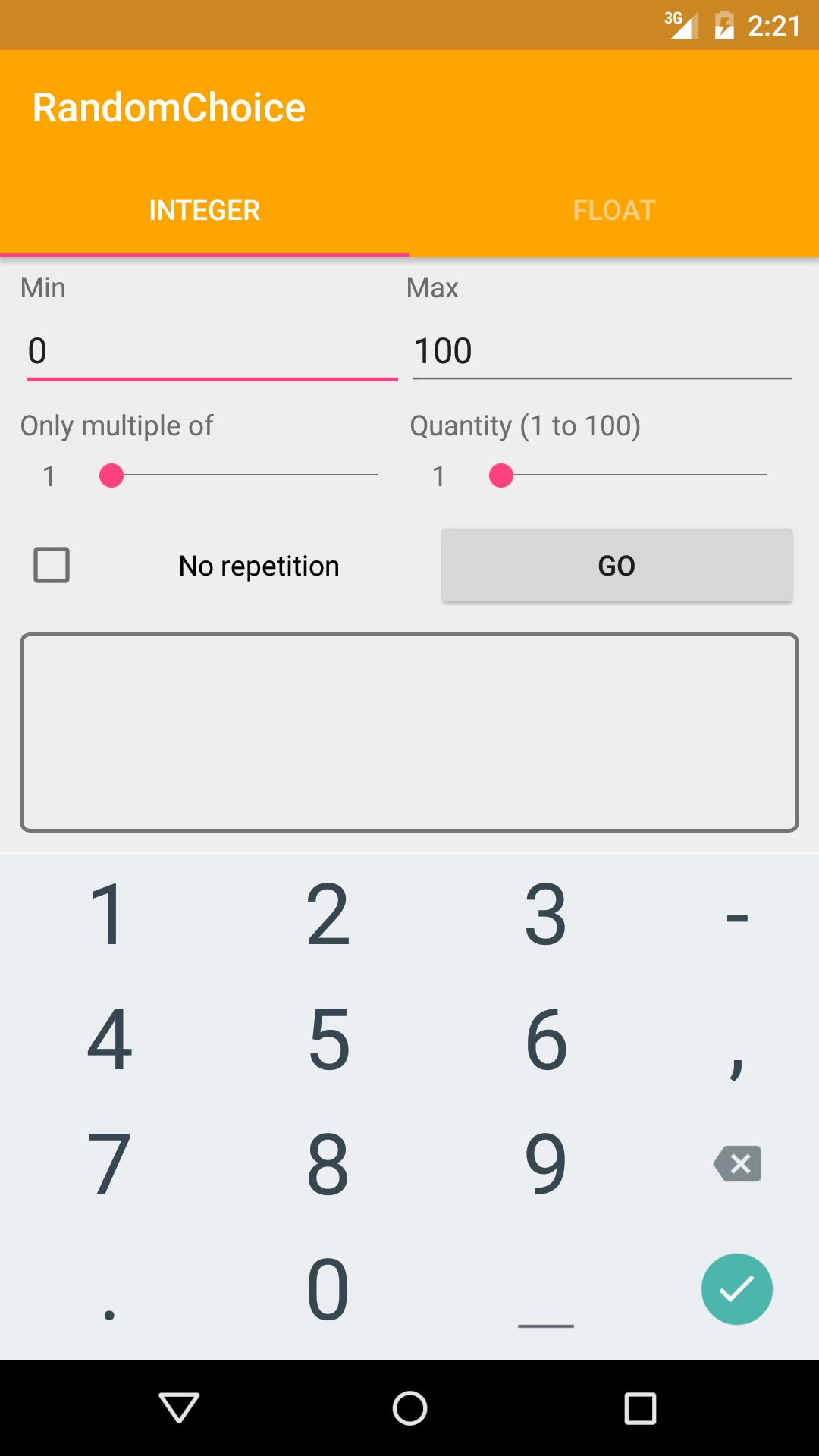 Random Number App Generator
This is an extremely simple app, however, it is a useful one. It is quick and easy in usage and it gives you the change to quickly generate any numbers. By the way, here you can generate not only numbers – you can put in any data among which you want to do a random pick, and then press start. The app will choose one item randomly.
You must also set up the minimal meaning and the maximum one so your random choice would be accurate. In general, there is nothing bad about this random generator, however, if you are looking for a more intricate user interface and for more functions to work with, you should go for another app on this list.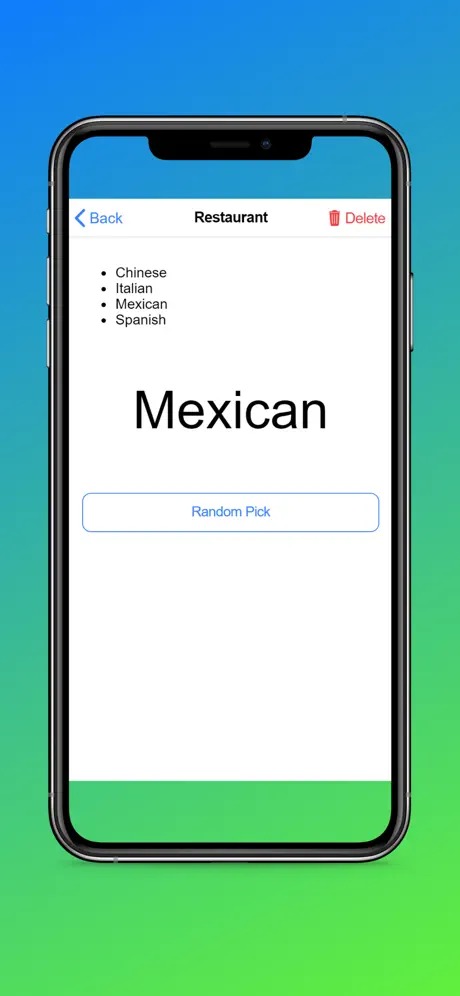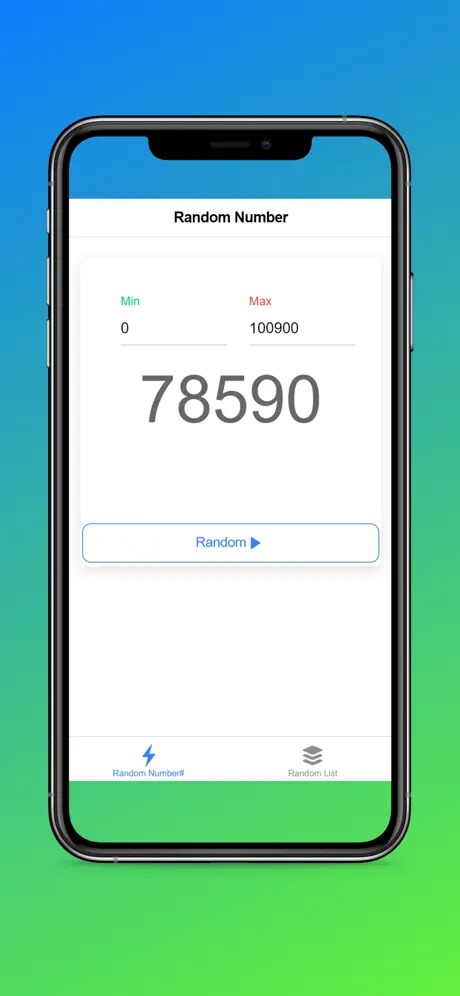 Random: Number generator
Random number generators appeared several years ago and almost immediately gained huge popularity because of those endless lotteries in on social media. They are really convenient when you are conducting a lottery and you need to make a random choice and, moreover, to prove that it is random – then the generator app is a great solution.
Seriously, you're not going to cut out the pieces of paper as people were doing even a couple of decades ago. You should just use one of these apps, for example, this one.
This is a great one for generating numbers randomly in a several ways. You can do it traditionally, by setting the range of numbers and making the app choosing between the given gap, or, you can choose an unusual way, for example, roll the dice. By the way, this method is cool when you are playing card games with friends.
And even though this app is not so popular yet, it is definitely worth your attention if you are looking for a random number generator. It is extremely easy to use and it includes several ways of generating the numbers. The interface design is a little plain, but it is not the most important factor in an app like this.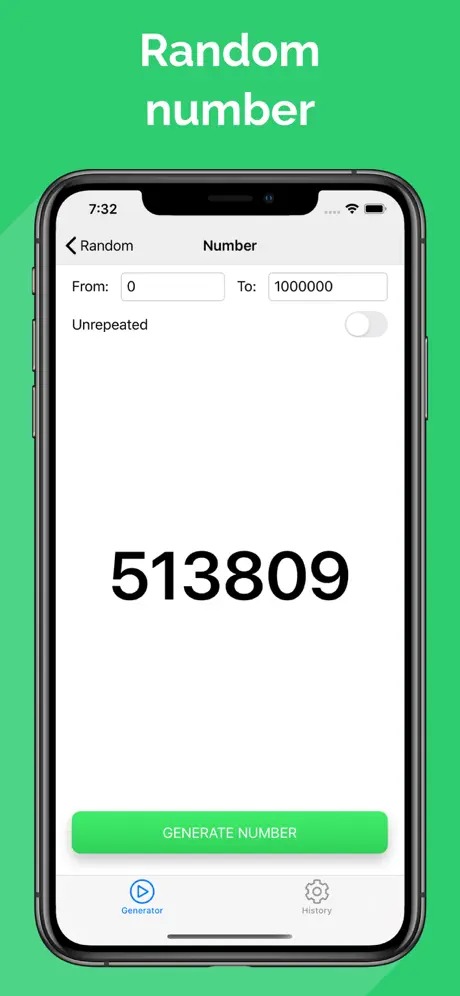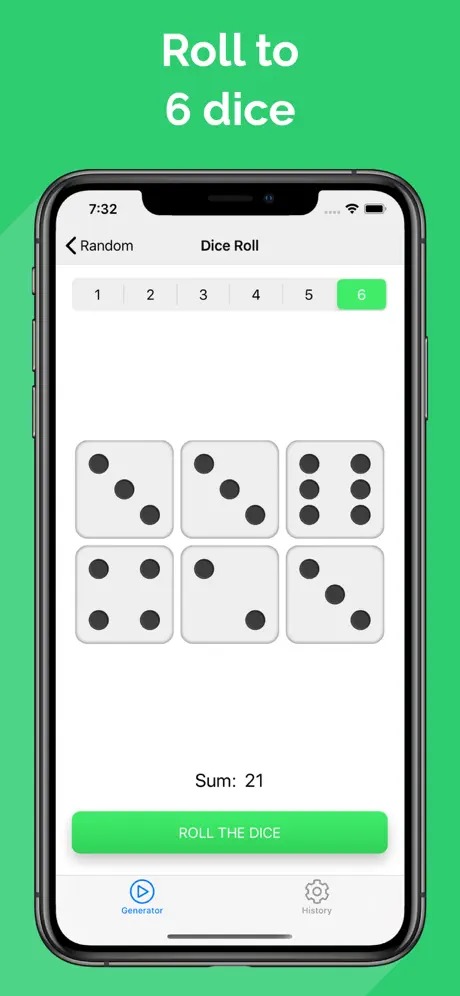 Random Generator by Apps n Blue
This is another mega-popular random numbers generator app on Google Play. In the main menu, you will find lots of choices on how exactly you can generate a random number. Maybe it will be a roulette? Or maybe you want to roll dice? Or maybe you want to do it in a classic way. Each way is a lot of fun to try out!
There is also a random password generator and this is the feature that distinguishes this app from all the others. The app has a cool colorful and user-friendly interface, which will make any event even brighter. The only significant drawback of this random generator is the abundance of ads that are placed in uncomfortable spots.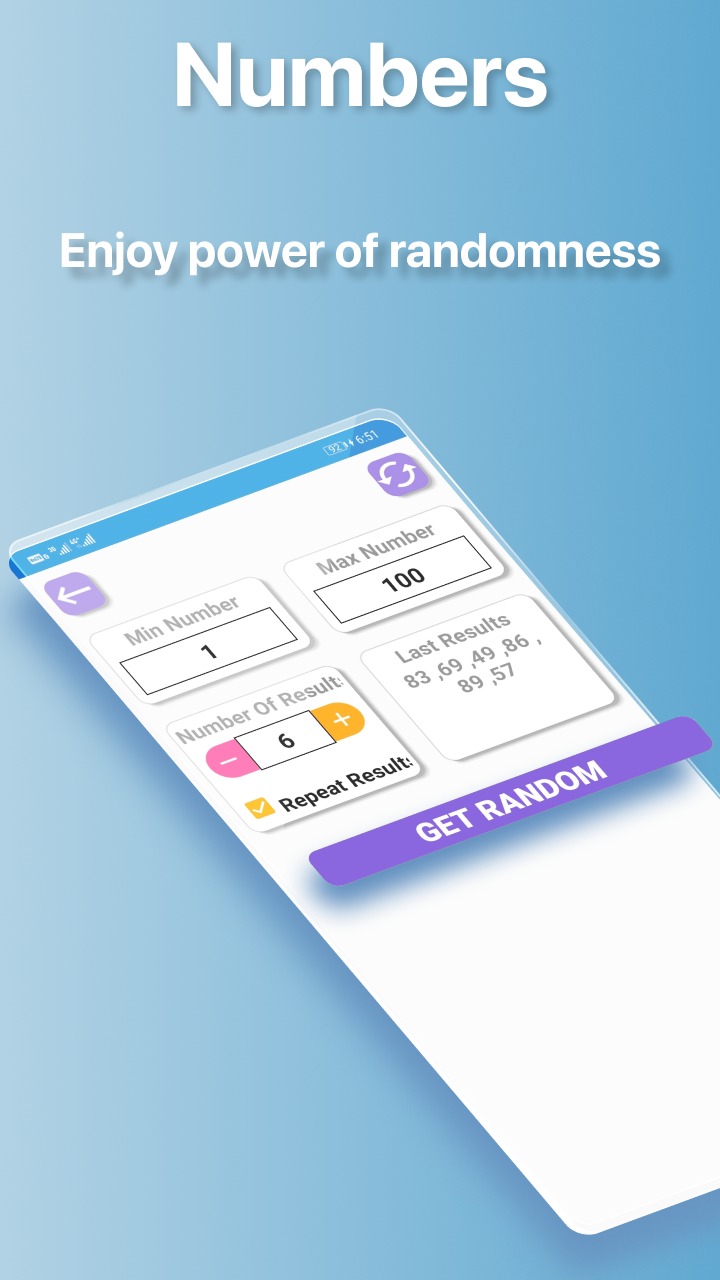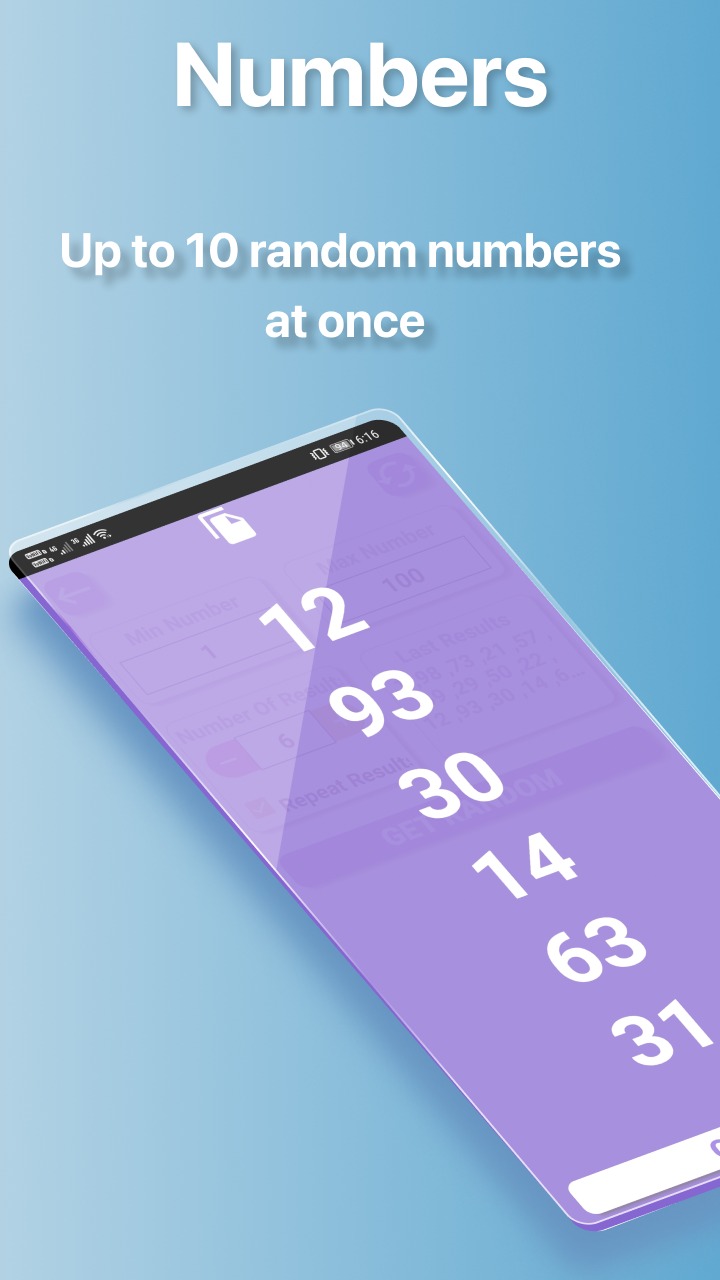 You may also like: 10 Best Instagram repost apps for Android & iOS
Random Generator by PCS Apps
"Random Generator" is a very interesting application that works on any device. Moreover, it is free and does not pipe additional purchases. The program can generate different values using different methods.
A large number of users from all over the world are already using this application. The main menu is a dark color. In the center of the screen is the generated result.
At the top of the window is the control string. In the left part of the screen, the user must specify the minimum value, and on the right the maximum value. This will create a range of values within which to select a random value.
The application takes up little memory space and does not require an Internet connection. Application developers are constantly adding updates. They also create new content and weekly troubleshoot.
The application "Random Generator" is a very useful utility for your phone. The application will help you to create an unlimited number of random values.
The possibilities of application are almost endless.
Positive moments of the application "Random Generator":
system requirements are suitable for any smartphone
application is easy to use
the launch takes a minimum amount of time
the unique design of the application
no ads
the support team answers questions around the clock