Many popular games require a connection to the Internet – without this, you can not even enter the application. This is due to the fact that most games are monetized by developers using advertising – and it is available only online.
Every ad that you see in the game comes to your smartphone from the Internet. Modern features allow you to install any application on your smartphone – the main thing is to enjoy it and to have fun.
Games are a great way to relax and take your mind off the daily bustle. You can go headlong into the virtual game world, abstracting from what is happening around you.
You may want to check this: Free Offline Android Games 2023
It's also a great way to spend time on an airplane, on a trip, or just on a work break. Games don't have to be stupid – it can be different puzzles or quests to help you pump up your mind.
We decided that it is worth highlighting those modern games that can work on your smartphone even without a network connection. Just check these cool 23 free offline Android games 2022:
Unciv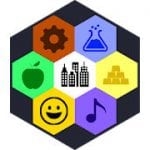 Civilizations have always been interesting to people as a game and entertainment. Unciv is a strategy for your smartphone, that differs from other applications – there is no advertising, annoying content, and has a fairly small size.
By the way, you can play on your computer and on your smartphone.
In Unciv you have to create and develop your own civilization. The game is an indie port of civilization 5, that you will be able to play. In order to successfully advance in development, you will need to learn new technologies and expand your knowledge in the game.
Discoveries will allow you to progress faster, as well as expand the boundaries of cities. The simple interface of Unciv will be understandable for any user – even for inexperienced people.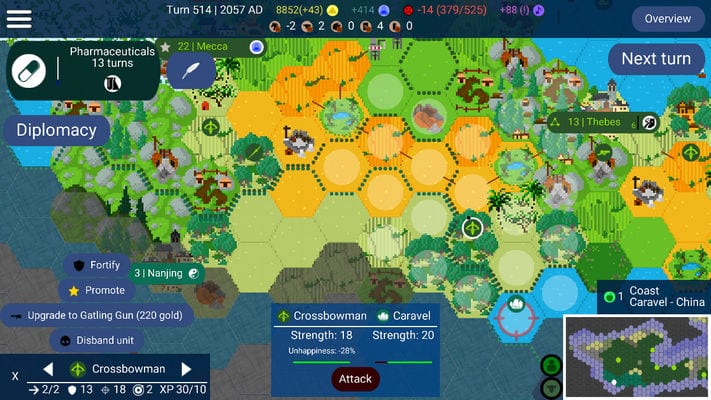 You may also like: Free offline Android games
Rebel Inc.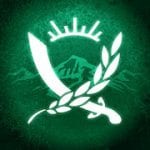 We think you've heard about the unique and interesting application Plague Inc. As you can understand from the name, Rebel Inc is the product of the same developers, who decided to expand the horizons of the players a little bit.
In the game, you will need to find the real balance between civil and military interests – and it is not as easy as it may seem at first sight.
Rebel Inc. has 7 different and detailed regions, that you will develop. In each one there may be a riot, which you will need to suppress. By the way, each region may also have unique initiatives that will help you in your intentions.
The world inside the game is well thought out and looks realistic, and the strategy that you will build can fight with artificial intelligence. All the story instantly reacts to your actions and decisions, as well as immediately changes depending on them.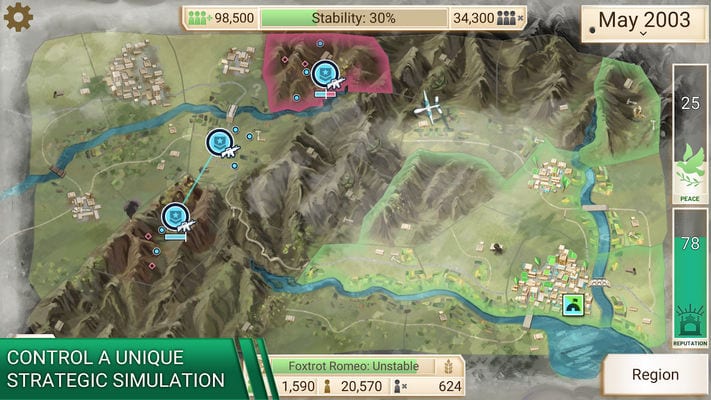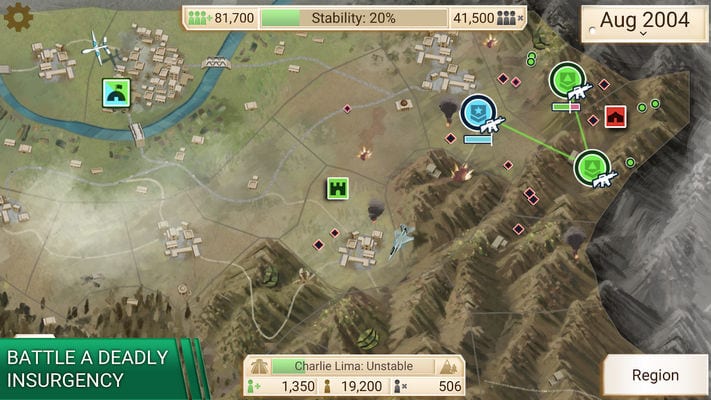 Night of the Full Moon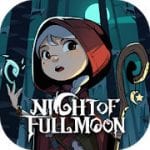 The history of Red Riding Hood is actively used in all spheres. You can meet her in games, movies, TV series and so on. Night of the Full Moon is the game that will tell you exactly about this girl – but in another way.
In the story, she goes to the forest at night, where she will meet a lot of strange people and creatures. Witch, strange villagers, forest elf guard, and others.
Night of the Full Moon is a card game that will not take long to learn. Here you will not find a guide for beginners or special combinations of clicks – it is very simple. The game will meet eight different professions and in total about 400 cards that you will need to use.
The opponents in the game are different creatures and characters, and you will launch unexpected plot twists with your actions. Try to unravel all variants of the plot.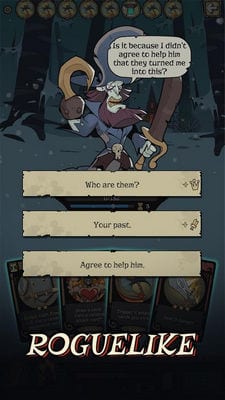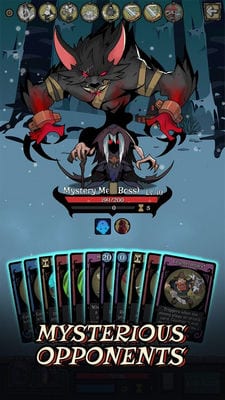 AnimA ARPG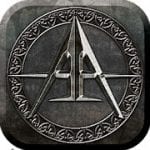 RPG is also a very popular genre of modern games. This can interest anyone, regardless of age and gender. AnimA ARPG is an RPG, which was created by real enthusiasts and fans of the modern genre.
Everything that is happening is optimized for mobile phones, as well as gives the player the opportunity to customize everything to the smallest detail.
Here you will find dynamic and fast-paced battles that will capture you with their special effects. You will need to go down and meet different creatures in more than 40 levels. It can be Dark Knights, Demons, Beasts, and more.
You will need to react very quickly to confront them. If at some point you feel that you are playing too well – you can change the difficulty level and start all over again. Tune your character from scratch and show what you can do to be the best in AnimA ARPG.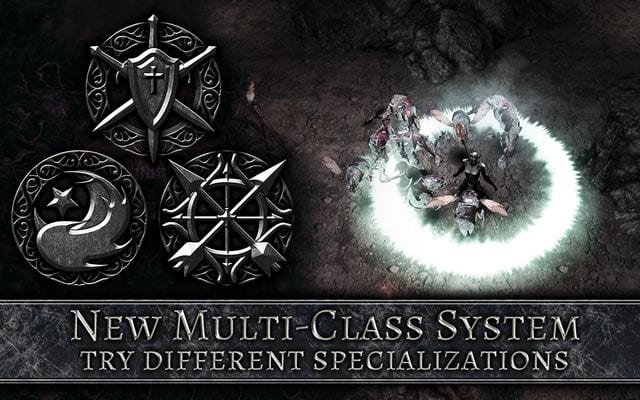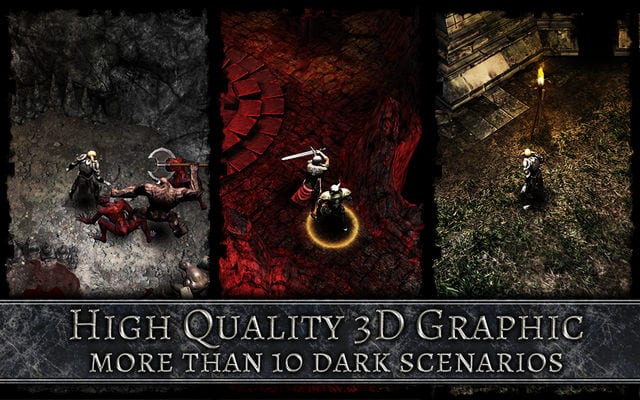 Shadow Hunter: Stickman Legends Offline RPG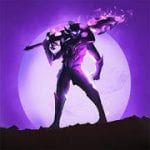 Stickman Legends is a series of games where the main character has to fight off dangerous creatures and confront them. In Shadow Hunter, you will conquer the dark world, where you have to overcome rather clever and complicated opponents.
You will have at your disposal a huge number of weapons – swords, skills. All you need to do is to think over your actions and react to everything that happens lightning fast.
In Shadow Hunter, your hero must become the strongest warrior. You have to upgrade all his 20 skills, make him stronger and more skillful so he can fight. You also need to choose the right branches of what is happening – the progress of the game depends on it.
It should be noted that there are different Stickmen – smooth moves, hard moves, and so on. For a fee for each hero you can buy amplifiers or unique skins. Simple control will allow you to easily control the hero, as well as slow down his movements in the right moments.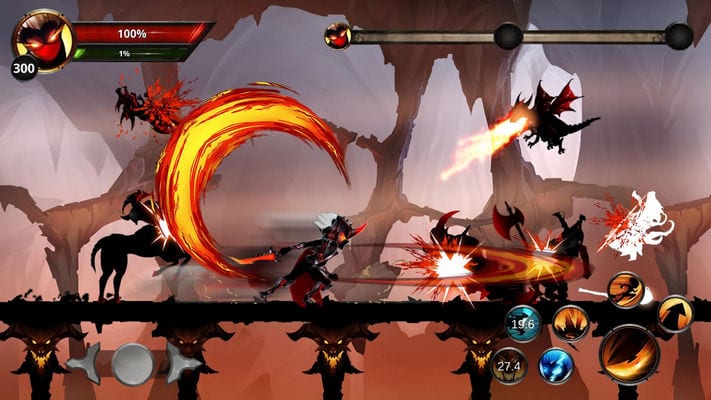 Orixo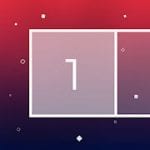 Puzzles are one of the most relevant genres of offline games. At Orixo, you'll relax and enjoy the fact that you're making some progress. Meditation to the soundtrack of the game, by the way, can even help you relax after a hard day and have more fun.
Everything that will be on your screen and in your speakers is designed to give you maximum pleasure from the process.
Orixo consists of 320 levels, which vary in complexity and style. Of course, the very first ones will be given to you very easily and quickly – and that will drag you on! Each level is carefully crafted and has no flaws, but can be too complex.
If you want or need to, Orixo provides players with tips. Each level of the game needs to be carefully examined, even though all content is accessible at once. Try to find peace in Orixo and take your mind off things a little.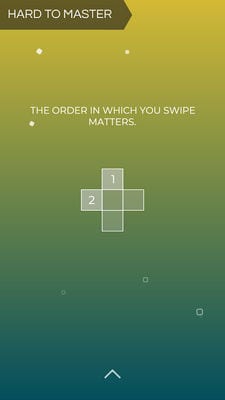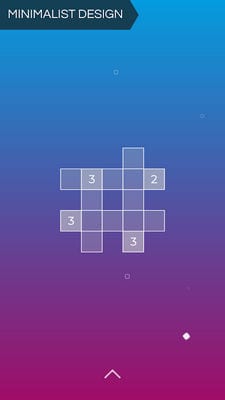 Make it True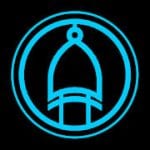 Logic is what absolutely any person needs. It helps you make the right decisions or get more benefits. But we also know that logic needs to be trained and developed – and Make it True can help.
Here you get the role of assistant engineer, who should help in working with the robot. You have to design, assemble, and fine-tune it to make it work.
You need to give the right signal in Make it True to determine if it breaks or if it is correctly built. You will be able to encrypt it, decrypt it, and change the entire schematic structure.
If you really like logic games and want to face something new, Make it True is a great option. You'll always have a schema on your screen that you'll need to check to see if it works.
Make it True was created using the image of real logic circuits and expressions, which are used for training specialists. Make it True feel like a real engineer!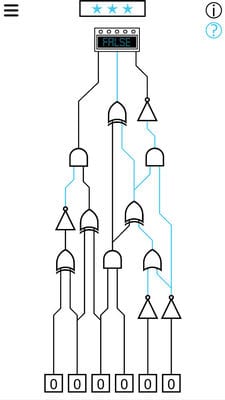 Pirates Outlaws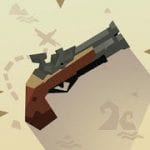 Pirates are another constant and unique theme for creativity. Children are usually always interested in pirates but so are adults. If you want to immerse yourself in this world for a while, then try the game Pirates Outlaws.
Here you will understand that it is very difficult to become rich and respected among pirates, and you will need to make a lot of effort to gain authority.
Pirates Outlaws is a card game in which each character already has a ready-made deck. You choose it and go on a voyage that can bring you fame and money. There are several seas that you will need to explore and examine – each has its own unique enemies.
You can also collect maps and relics, which are added to your separate collection. Fight against bandits, bosses, and win in turn-based battles. As you travel between islands, battle your enemies and show off all your skills in battle.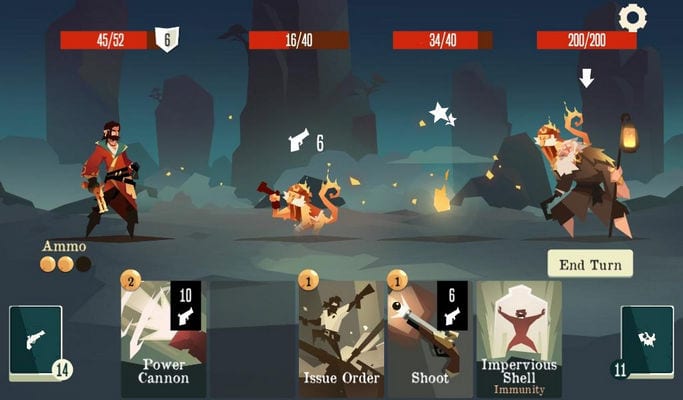 Railways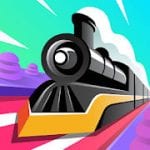 Gaming strategies can be different. It could be construction, social development, fighting, and battle… Or it could be railways!
The Railways application is a simulation of train traffic, where you are the main driver and leader of what is happening. All you have is passengers, roads, and trains. Your main goal is to get all your passengers to their destinations on time.
But it is not that simple! When moving roads or while driving, there is always a risk of accidents that you have to avoid. It is also necessary to collect passengers – no one can be missed!
To begin with, you will need to master the art of train control – stop, drag, and drop and automatically pick up passengers. By the way, when changing the route, you can accidentally run over a passenger – and this is strictly forbidden! Each level adds chaos and difficulties that you have to overcome.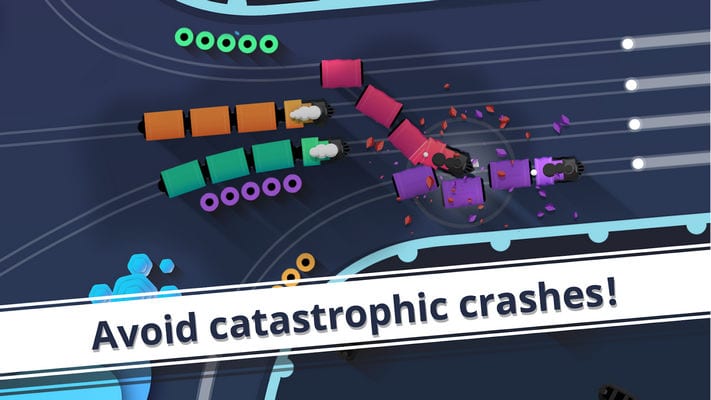 You can also like: Free offline Android games 2018
Traffix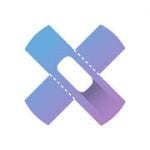 Roads and traffic systems are eternal chaos, disorder, and accidents. Have you thought about how you can fix this? If so, you might like the Traffix app. Here you have to become a "higher power" and control everything that happens on the road.
In the big cities. – like New York or Tokyo, it's always stress and fuss and you have to deal with it. Remember what a responsibility you have and start driving traffic lights.
The main rule of Traffix is to press the traffic lights on time. So you can change the signal and control how the traffic flows. The whole game is made quite minimalistic and attractive in this case.
Here you can find different types of transport, different signals at traffic lights and different cities. Despite the small number of details, you will immediately understand where you are. There is no point in being blunted for a simple design: in fact, Traffix is a tricky and complicated game, where you can't be distracted for a moment.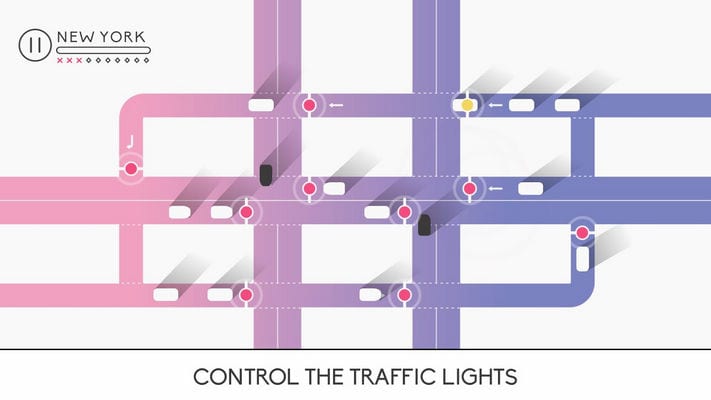 Apple Knight: Action Platformer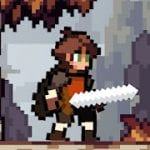 Retro-platformers have recently gained huge popularity with the audience. The developers of Apple Knight decided to take part in this and released this game.
It has strict control and smooth animation, which will attract new players and will be liked by those who already have experience in the game.
Apple Knight is an RPG platform, and it has everything that a normal player needs – both in management and in-game.
Apple Knight consists of 40 different levels. Also, they are divided into 4 different worlds, where you will have different enemies and bosses. You can customize your character any way you want – choose a special weapon, defense, or even abilities.
All the controls are standard for platformers – double click, hold, and other sensory interaction. You can customize the control as you like – or connect a gamepad. This way, you can control things more conveniently. Plus, it's best to synchronize the game with the cloud storage so you don't lose your progress.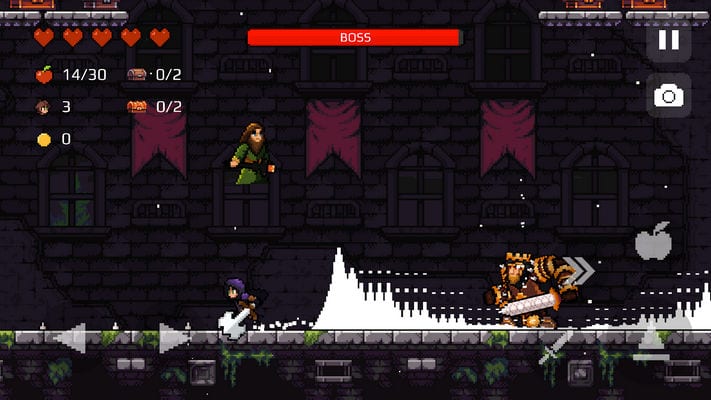 Slither.io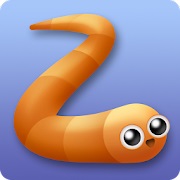 "Sliter.io" (an arcade game) is perfect for people who want to relax and compete with someone at the same time. The application does not take up much space on your device, and it downloads very quickly.
The first impression you get after launching the game is enjoying the pleasant colors of the interface (purple and green). At the top right corner, a starting guide is placed and at the bottom left corner, you can change your skin.
You can play online with random players, with friends, or with bots. To connect to a room with friends, you must press the bottom right below settings and enter a 12-digit code.
The very essence of the game lies in the challenge to become the biggest worm and hold out in first place in the ranking as long as possible. Certain boosters are placed among the playing field, with the help of which you can grow.
You can also restrict the path of other players, leaving them no choice but to crash and leave behind a huge supply of the helpful boosters.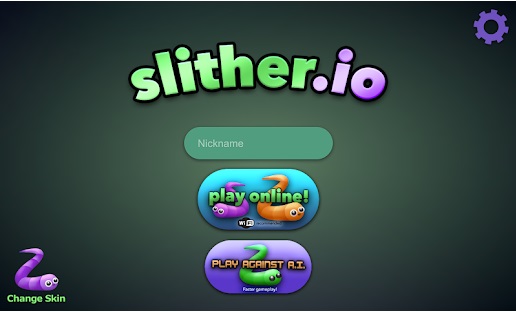 Tiny Room Stories: Town Mystery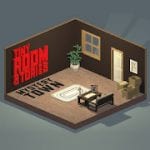 Detective stories have always attracted users by making them feel like a real FBI agent or a simple private detective. In Tiny Room Stories game you will become such a detective – and you have to solve the real case.
The game has mixed two genres – escape and quests, which are quite organically blended together. You solve puzzles and conundrums in order to move forward – and each turn of the plot becomes even more unexpected.
In the Tiny Room Stories story, you get a letter from your father asking for help. Obviously, you immediately go to the aid, but you find yourself in a completely deserted city.
What happened there and where everyone disappeared – that's what you have to reveal. Since you have the whole city at your disposal, the number of locations is astounding.
Ordinary houses, underground catacombs, ancient buildings, and much more – all this will need to be carefully studied. Find out what happened to your father and visit every corner of the interactive world of Tiny Room Stories.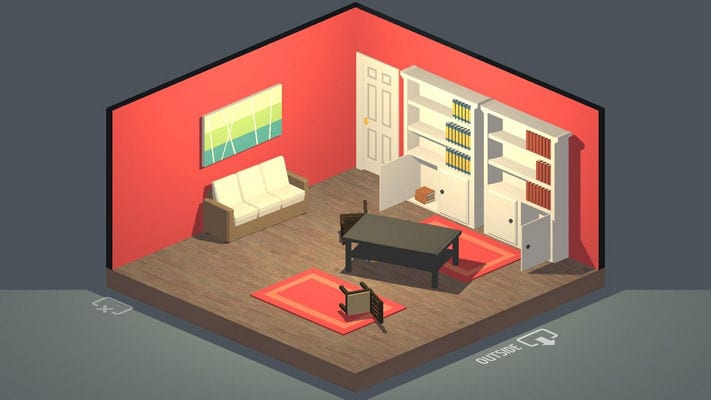 You may also like: 15 Cool & Free games for Android Tablet
Asphalt 8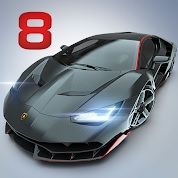 The coolest arcade game for fans of cars and racing.
When you first open "Asphalt 8", it asks you to come up with a nickname and to enter your age.
On the left bottom part of the screen, there are "inbox", "inventory", "garage", "racer", "calendar". There you can change the driver's and car's skin. At the bottom right is the "play" button.
After pressing it, a quick tutorial is offered. Next, you can select the race mode, location, and level.
During the race, you can destroy or overtake cars, accelerate and drift. On the left, you can see the map and the location of other players. Above cars are their places among the rest of the participants.
The application has a huge number of maps and various skins for cars. You will see the most realistic animations and get many pleasant emotions from the game.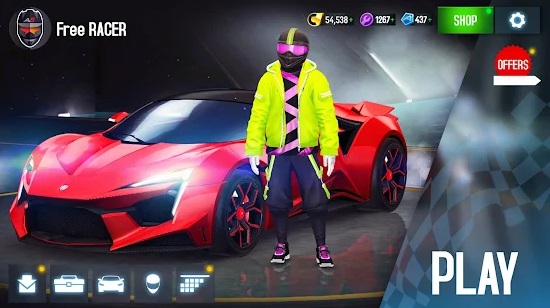 Cover Fire: Offline Shooting
The app "Coverfire" is made for shooting lovers. The cool thing about the game is its quick load from the app store.
In the first entry, the developers provide you with detailed visual instructions and explanations on how to use the game.
There is a main character (a man), who shoots at opponents. His main goal is to survive and to destroy the enemy.
After each completed mission the earned number of stars will be presented on the screen, they will later transform into boxes with gifts. The levels are very interesting and varied.
The game "Coverfire" has very beautiful and smooth animations. In the process of passing the game, new skins will be opened and money (quoted only in the application) earned. With these coins, you can update your weapons and skills.
On the top of the main screen, you can see the money and gold amount, XP rating, amount of free "lives", the level you are on now.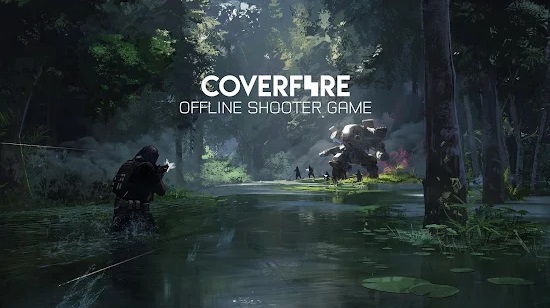 Cribbage JD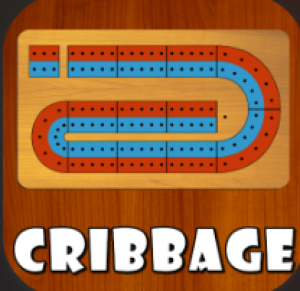 Solitaire, fool, poker …all these card games have already joined almost all fans of gambling hobbies. But what if you bring the user something new in the face of a game like cribbage? This app is an adaptation of such an interesting game live, only in virtual reality.
The essence of the game comes down to reaching 31 points as a result of the assembly of some combinations of cards. For example, if the starting card is jawed, then the surrendering card receives 2 points. There are combinations such as a couple, a trio, a quartet, and many others.
The cribbage board featured in the game is used for a variety of purposes. These include: two different game counts (draw and display), an individual dealer's points counter, as well as an exceptional system for calculating the group system of card combinations.
Cribbage JD supports both online and offline game mode. Since the game has such an option as automatic scoring, you do not have to frantically calculate one point, especially since everything will be as fair as possible.
Summing up everything above, we can say that this game really deserves your attention and in order not to be unfounded, download it and make sure of it yourself.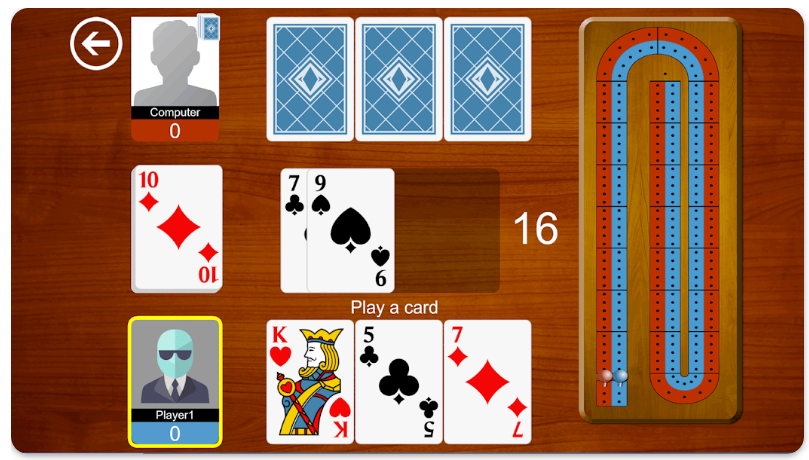 TripTrap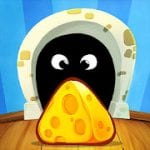 TripTrap is an original puzzle game that has been loved by many users around the world. This is not only because of the original tasks and puzzles. The main character is your little friend – mouse Cheddar.
He is hungry and you need to figure out how to feed him! Remember that the path to food is a dangerous path with traps and obstacles. You have to overcome them all and give the mouse its cherished cheese.
The game does not require special skills or be an expert in-game management. Everything is done literally at the touch of a finger. In the standard mode, you have no restrictions – you can apply all the methods that are available to you and which you may guess.
TripTrap contains 100 levels of varying difficulty and limitations. The scenery is also changing: there are only 5 rooms where Cheddar can be. TripTrap does not require any money from you, and complex levels will make you think.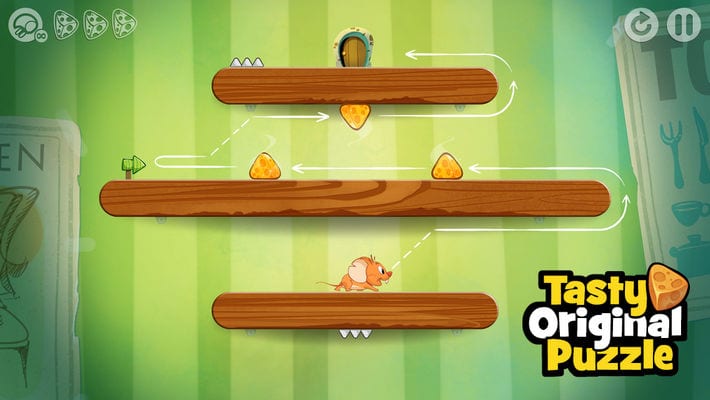 Dark Stories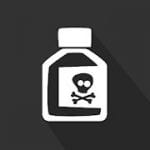 If you are looking for games for the whole company, we would like to tell you about Dark Stories. This application is designed for a whole company of friends, which will help you to develop detective skills.
In order not to take too long to explain the rules to your friends, they are obvious and simple here. The goal of all participants is to find the right solution and unravel what will be offered in Dark Stories.
According to the rules, 1 person is chosen from the company to play the leading role, which will announce all the riddles. The only thing he can say to the participant is "yes", "no" and "doesn't matter". Of course, the person sees the answer and relies on it.
The participants should listen carefully to the person who reads the terms to them in order to come to the right decision.
Dark Stories is ideal for evening company gatherings, birthdays, hiking, and other situations. The app includes 180 incredible and unique stories you've hardly ever heard. Feel like a team of detectives to solve another case.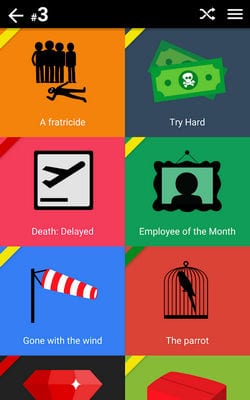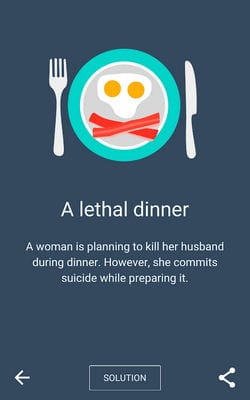 Sentence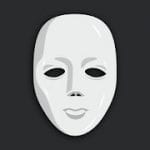 Sentence is a psychological thriller that will plunge you into a rather creepy atmosphere of murder and abduction. You have a strange and complicated case to solve.
Your task is to think through messages, participate in and resolve conflicts, a lot of conversations with characters, and even analysis of evidence. You have a good chance to catch a serial killer, passing the story of the game, and even worrying about everything that happens.
According to the plot one suspect has already been arrested – but is he really guilty? You'll need to acquit him and figure out who's guilty. Murder and violence against women is a serious crime.
You'll spend tens of hours uncovering it, unwinding a tangle. Heroes have contradictory relationships, and they all have their secrets and mysteries. Find out what's really going on.
Depending on your actions, it will be clear if it is possible to catch a serial maniac. Become a part of the psychological thriller Sentence and try to understand the logic of the killer.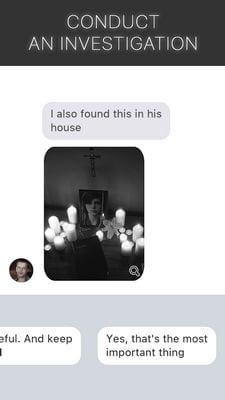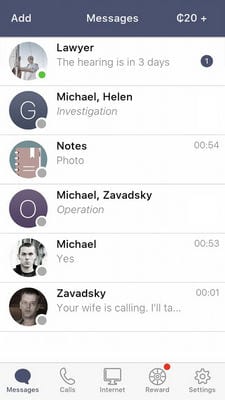 brain: code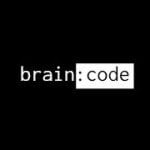 A lot of puzzles have already been released under the name brain that is beyond the reach of the average man. If you are ready to think about it a little and want to do something interesting, these puzzles will make you happy.
Of course, some users think that they will pass all the puzzles quickly enough because the games with puzzles are simple and trivial, but brain: code is not that kind of puzzle. Extraordinary gameplay only complicates your victory and you will have to make an effort.
You will have to control your own gameplay. Each puzzle can only be completed with additional actions in the form of… code! Passing through is organized by commands that you enter yourself.
During the game, you can interact with all the elements on the screen, as well as control the animation. You will need all the commands to complete the level correctly. There are only 40 levels, but only 8% of all players can complete them properly. Will you become one of them?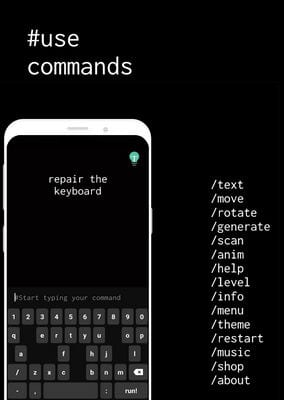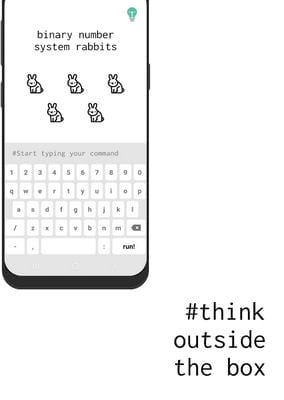 You may also like: 11 Best griddler puzzle games for Android & iOS
Cookies Must Die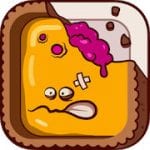 Destroying cookies doesn't mean eating them endlessly! In the game world of Cookies Must Die, cookies are not only a danger to you in extra pounds, but they can really kill you.
The game is a shooter with added epic and battles. Everyone can start playing – but not everyone can proceed. At some point, the gameplay becomes really hardcore and you will need to react very quickly – despite some effects of slowing down.
You're playing for Jack – the super-secret agent, who must stop all this horror. Your job is to stop the mutant cookies that are turning the whole town into a crumb of dough.
Even the sweetest and most appetizing monsters are still monsters – besides cookies, Cookies Must Die has chocolates, deadly jelly, and other equally evil desserts. Jack must shoot precisely to hit his enemies instantly.
The graphics are at a high level – you will see every drop of jam, and the dynamic gameplay will keep you from getting bored or distracted.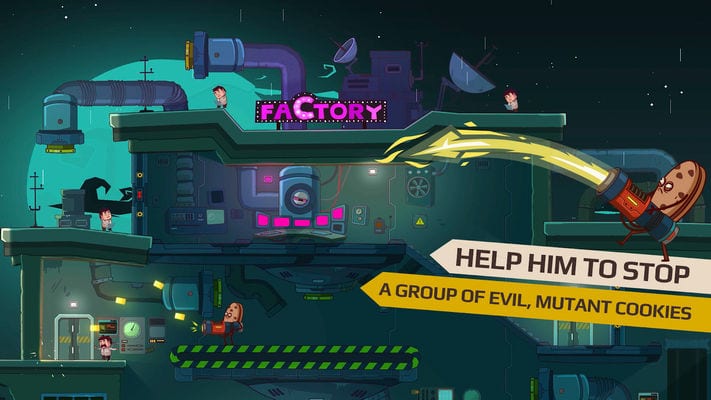 Nagging Wife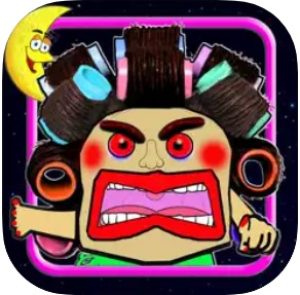 Nagging Wife- This is a mobile game in which you will participate in the race in the form of a husband who is trying to escape from a grumpy wife. There are many obstacles on your way that you will need to get around in order not to get caught!
Also, while you are running away, there will be game coins on your way, which you can collect in order to later buy a new suit for them or an accelerator for your character.
Also, on your way you will meet secret boxes, which after the game round you will be able to open and get additional bonuses for more successful game rounds.
Also, in this game you will be in a constantly changing schedule, for example, in an urban space, or in a rural area.
Also, remember that the speed of the grumpy wife will constantly increase, which means that you will need to use your reactionary abilities to stay in the game.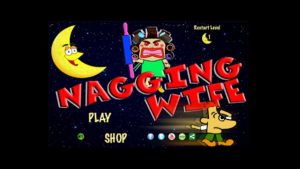 You may also like: Free offline Android games
Subway Surfers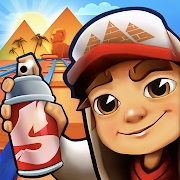 This application is a racing simulator. According to the plot of the game, you are a vandal who draws graffiti in a public place. You are spotted by a security guard, and then the fight begins.
Your main goal is to run as long a distance as possible before you get caught. All the action takes place at the station.
The gameplay includes various obstacles in the player's path. Your task is to overcome all these obstacles. The list of these obstacles includes trains, cars, and various restraints.
Along the way, you must collect coins and various bonuses that will help you overcome the obstacles or collect as many coins as possible.
As you play, you develop your character. You can also buy other characters and upgrades for the coins you collect. There are various useful items in the store that will also allow you to go the distance with ease.
The interface in this game is very intuitive, allowing you to get into the game faster. The graphics are very pleasant, which makes it easy to understand the game.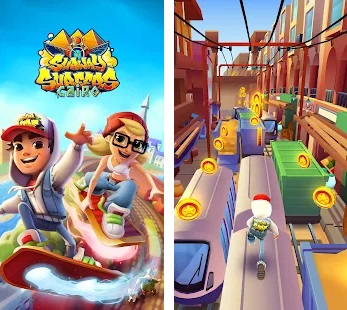 Of course, you may also like those games that require a connection to the network. This is not always convenient, but most of the time each of us can safely turn on Wi-Fi or mobile internet.
If you just want to get distracted without receiving notifications from the Internet, advertising, or do not like online games – offline applications are just for you. Free games will entertain you without investment – just have fun.
Choose the genre that interests you the most and then simply start downloading. We hope that we were able to help you and now you will have a new favorite among mobile applications.