Nowadays it is a difficult task to meet a person who will have the same interests as you. But this is not the reason to get upset! So, if you are going to find a true soulmate, we have found an excellent solution for you – FriendZone application. Now let's find out why this app is so special!
First of all, we have to mention that there is nothing complicated in this tool, as it offers a very user-friendly interface. Furthermore, the app's design provides pleasurable use. Thus, we can surely say that there is no need to be very tech-savvy to find out how all the functions work there.
In case you're looking for something more than just friendship you might want to check secret dating apps.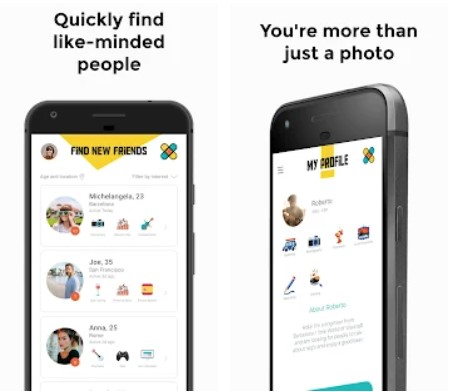 The installation process will take just a few seconds. When you first open the app, you will also have to create an account or you can sign in with Facebook. The only thing you need to do – just select your interests. After that, the app will do the rest.
By the way, FriendZone allows you to choose from a great variety of hobbies and interests. For example, you can pick such options as play music, watch movies, travel, and so many others. After choosing the preferred category, you can also select subcategories.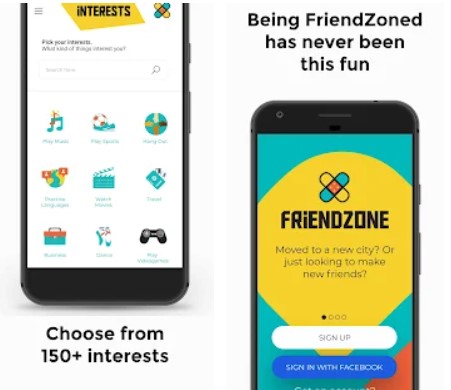 When the app finds the most suitable people for you, your task is to chat with them and make an appointment. The developer makes everything to guarantee an excellent user experience, therefore the majority of users have positive impressions about this app.
Seems like you're someone who wants to meet new people? Check out this article about the best apps that will help you with that!
Summarizing all the points mentioned above, FriendZone is definitely worth trying. If you have moved to another city or you are tired of feeling lonely, this tool will definitely help you to forget about such problems. We have not found any significant drawbacks there. So, hurry up to download it – you will not regret!