A smartphone needs simple games controlled with one hand and not requiring constant attention. For this, you should definitely install UniWar. It combines the spirit of the legendary Starcraft and chess.


This is an addictive turn-based tactical strategy game with excellent graphics – FOR YOUR PHONE! It is available for both Android and iOS.
By the way, you can find more games of a similar genre on this list.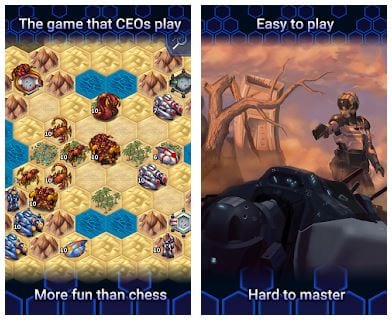 First of all, it is delightful that you do not have to register: you can simply log in as a guest. After clicking on the icon, you are invited to log in as a user or as a guest, and then the map immediately opens. In the spirit of classic strategies, the field is divided into cells, but combat and travel take place in a single open world.
The game begins, as always, with training. The fields available for clicking are highlighted. Graphics is juicy, but not too bright, colors immediately catch the eye. The design is calm and minimalistic, and the interface is intuitive.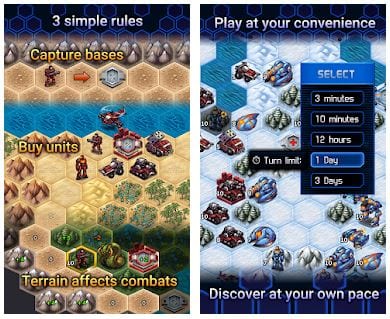 At the bottom left is the unit information button, at the top right is the turn end button. There is a menu with access to the settings and the main menu in the lower right corner.
Do you like exciting stories about the far far away and fairy ship battles – you can explore our list of the best websites to watch cartoons.
Secondly, the main menu provides access to online rankings, a bunch of maps, and various tournaments. There is a donation in the game, but this does not affect the balance, donate currency can be obtained by watching ads. A battle pass or donation is not necessary at all, because it is possible to play against VIP players just using your brains.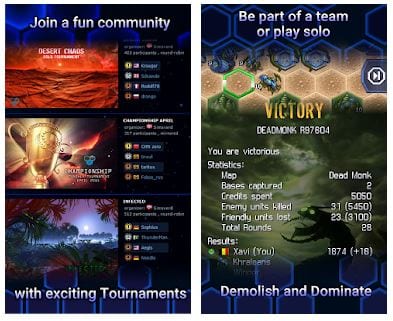 UniWar has one feature that has melted more than one heart: the ability to rotate the screen. The game will adapt on the fly to portrait or landscape screen modes.
For sure, boys will find this game exciting. And are there football fans among them? If so, check out our list of the best football streaming apps.
To sum up all this, the UniWar is perfectly balanced. The gameplay and the strategic part are devoid of details enough to remain exciting and convenient to work on a smartphone. We definitely recommend UniWar!