We all live on the Earth. What do you know about space life? The unknown world is waiting to be explored. Find new galaxies and offbeat life forms. The games like Stellaris can give you the experience of cosmic existence.
You don't need a computer anymore. Try these apps for your phone and build the puissant empire. Conquer different planets, create new ecosystems and increase your influence in the universe. You will never know what is waiting for you on the next planet.
If you want to build a powerful space empire then read this article. It has a list of the best space strategy games.
This list contains only the best games like Stellaris. We are sure that you find the most suitable game for your preferences.
Galimulator
This app will place you in a new world. You can be anyone you like. Watch the development of the planets, communities, and nations. Change the fate of the creatures in a free mode. Control events and alter the course of history.
If you like power and control, then try to build an empire. You will face bad and good days, dangerous enemies, and unexpected happenings. Pull yourself together and try to be cold-blooded in your decisions.
It is your choice how to build the empire. Be friends with different civilizations or declare war. Conquer planets using smart strategies. Dispatch presents to friendly planets. Negotiate with neutral communities.
Use all the resources that your planet has. You can build war or peace spaceships. Study new species and habitats. You can create future technologies that help you to become the most powerful force in the Universe.
The design of the game is futuristic. You will see modern radars and equipment. The app shows you the year of your civilization. Every planet develops in different ways. There are a lot of tribes, ancient communities, contemporaries in the game.
Open the galaxy map to see your and someone else's influence. The more planets you have the higher your respect. Every planet has its fate and history. You can destroy it or help it to develop.
The map also shows you the continents on the planets. You can find our home planet Earth in the app. This cosmic game will captivate you for a long time. Enjoy space travels and build the most potent empire in the Universe.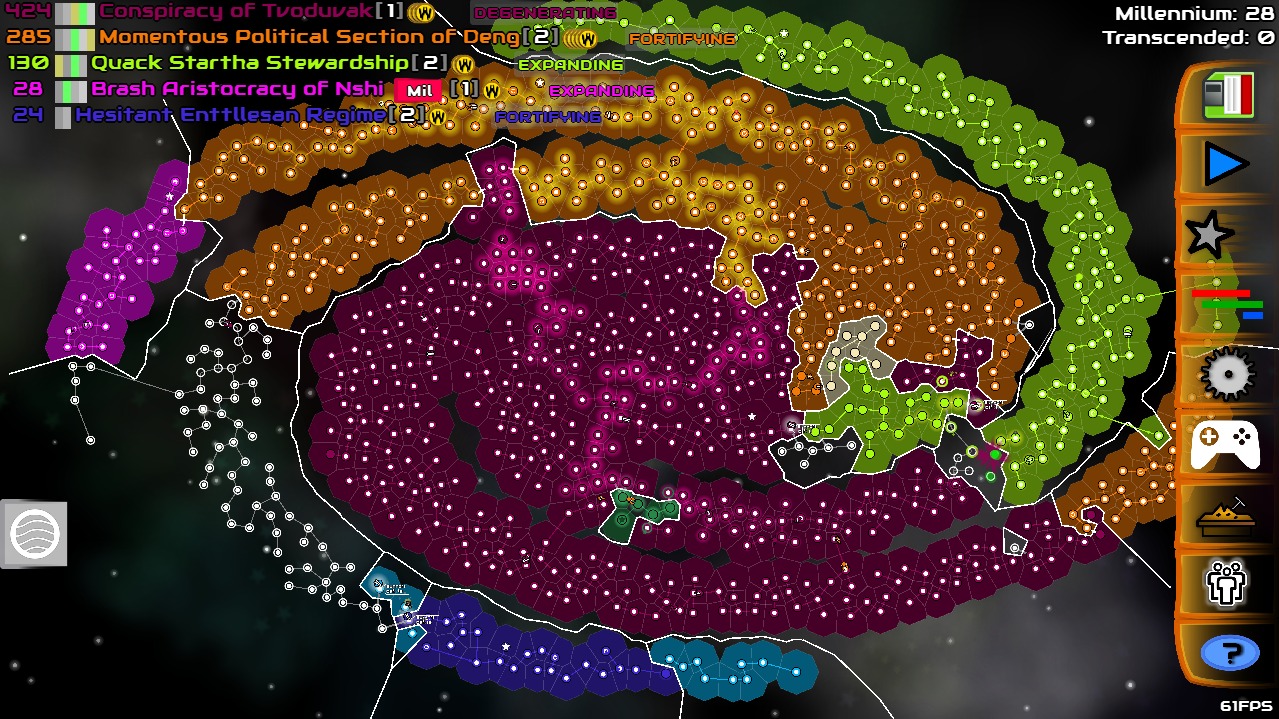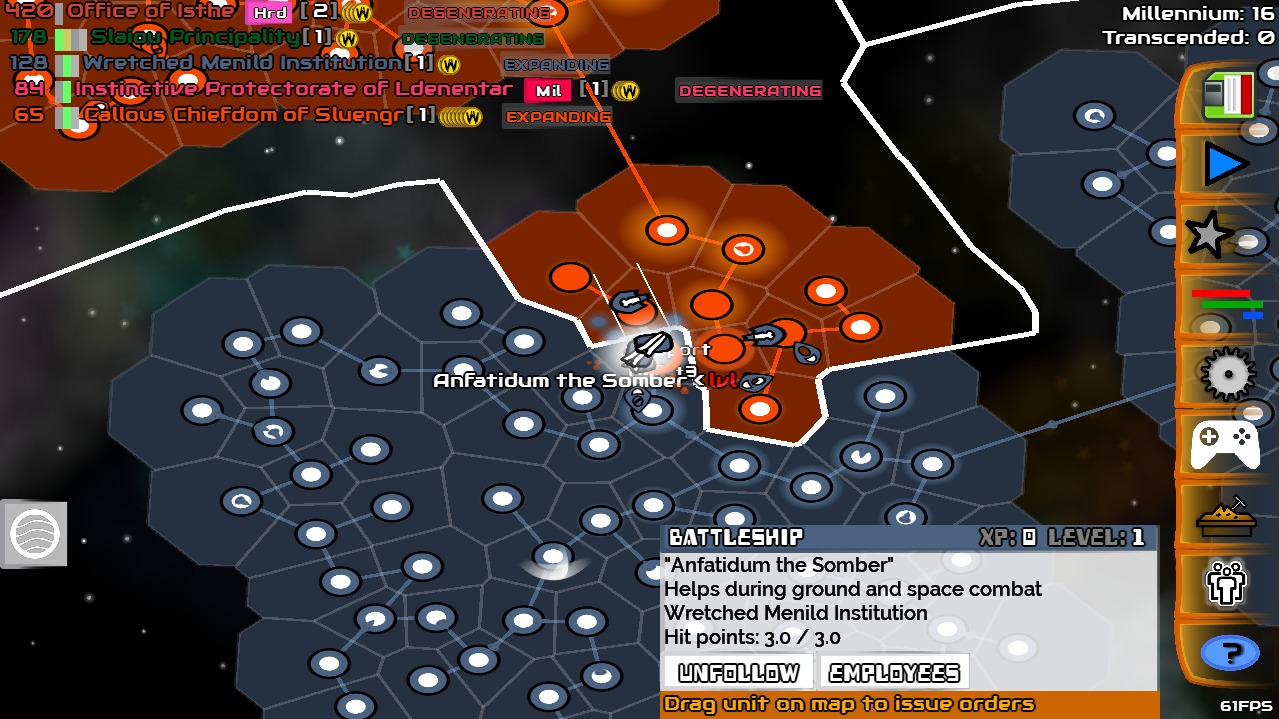 You may also like: 7 Games like Horizon Zero Dawn for Android
Auralux
Auralux is characterized by simplicity and peculiar graphics. The game is made in the genre of strategy, where all the actions take place in outer space.
At first sight, players are attracted by the shimmering stars and vastness of the galaxy. Before your eyes the constellations begin to live their lives, appearing and disappearing in the darkness. In this dangerous and exciting journey, black holes are no longer just words.
The game is played in real-time. You will fully enjoy the tranquility and bright, but minimalistic graphics. There are no unnecessary elements: every action directly affects the result.
Auralux offers 150 levels, each of which is unique and unpredictable. You will have to navigate through the situation and sometimes go against the original plan.
Display the game on your screen via Android TV. The cosmic style is sustained throughout the game. Join a million players and appreciate the new space strategy format.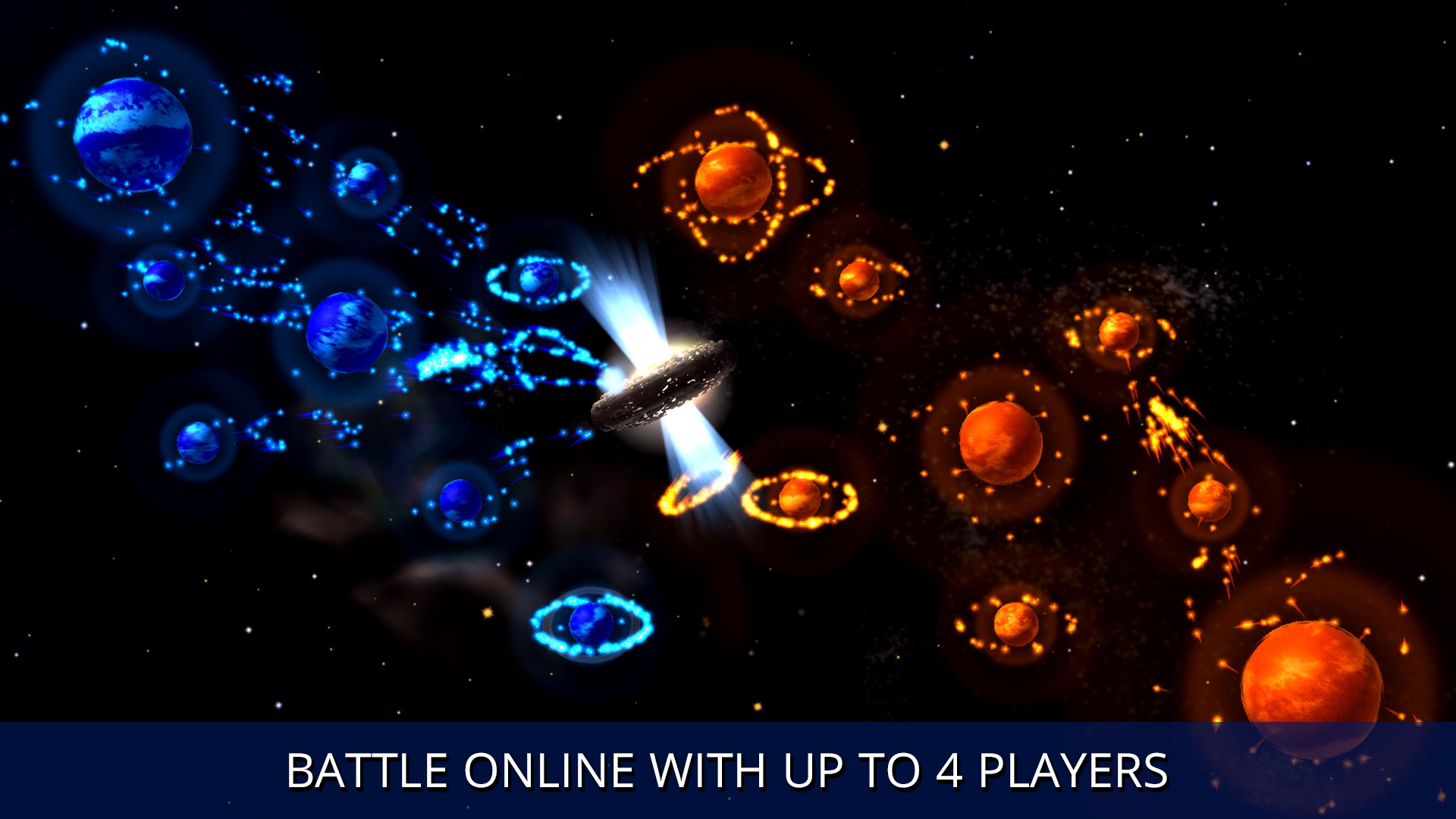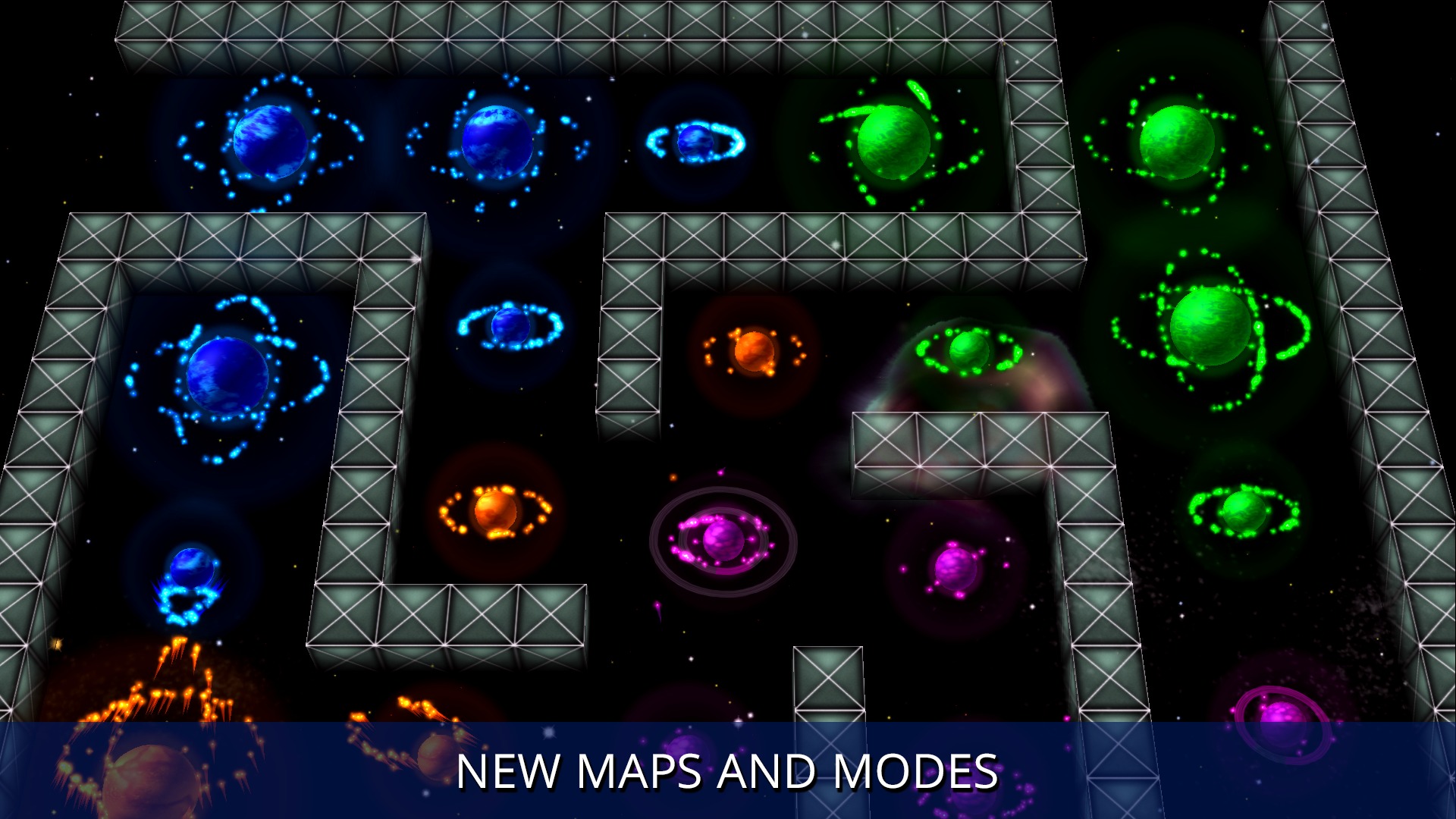 EVE Echoes
The Universe is grand and obscure. It is time to explore it. Create a powerful nation and conquer planets. Space has always got an unexpected danger. Additionally, the events of the game are generated randomly. You will never know of something that is under the shadow of the planet.
The app has more than 8 thousand galaxies to explore, Build war spaceships to defeat all your enemies. The control system of the spaceship is easy. The screen has all the necessary buttons and control tips.
Moreover, you complete training and learn all the basics of the game. There are more than 1 hundred spaceships. Try to collect them all. Every spaceship has specialization and features. Some spacecraft are for trade the others for wars.
You can update your spaceships to increase their power. Create the space station after conquering the planet. You will have total control of it. If you like extraordinary futuristic weapons then this app is totally for you.
One spacecraft can have more than 10 different weapons. Imagine how cool it is to use them on the cosmic battlefield. This app is not only a space war game. It is also a perfect strategy game. Control finance, economy, trade, politics, education, and other parts of the society.
Complete tasks and give orders. Expand your influence and respect in the Universe. There 2 game modes. They are free game mode and adventure. You can do whatever you want in a free game mode.
The system of corporations teaches you how to communicate with other nations and aliens. Every decision matters. Do the right cosmic things and get universal respect.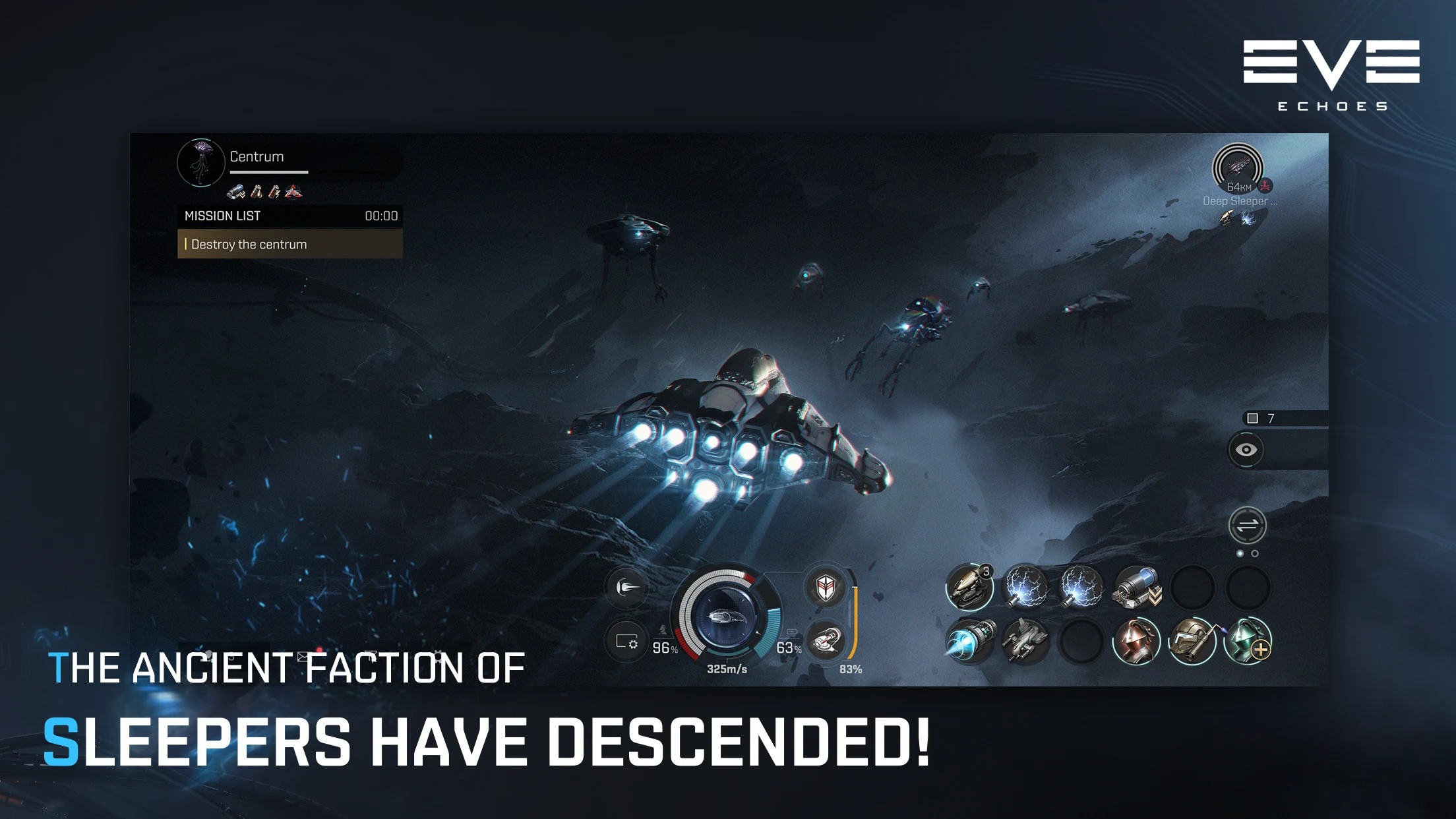 Civilization VI – Build A City | Strategy 4X Game
This is the chance to build a strong civilization to submit to the Universe. The game starts with a simple tribe. Collects artifacts and resources. Explore new methods of crop and livestock production. Learn new technologies.
The app gives you 60 free rounds of development. After that, you need to start again or buy the full version. You are the king of your planet. Your decisions can have a beneficial or negative impact on the population.
You can build walls, castles, farms, skyscrapers, spacecraft, and much more. Expand the territory of your country and conquer new galaxies. Will you be a military dictator or an honest benefactor? All your favorite strategy game things are in one app.
One other thing that gives the app advantage is the HD graphics. Vivid special effects, theme music, natural phenomena, human emotions – all this makes the game enjoyable. There are no reasons not to try it.
Your nation will have lots of resources. Don't think that it is hard to track them. The screen shows all your resources and money. You can have more than 9 types of resources. Manage the whole world. It doesn't matter how old are you or who are you.
The app is suitable for anyone who loves Stellaris. Engross the influence of the Universe. We are sure that you scarcely notice how quickly time flies by playing this game.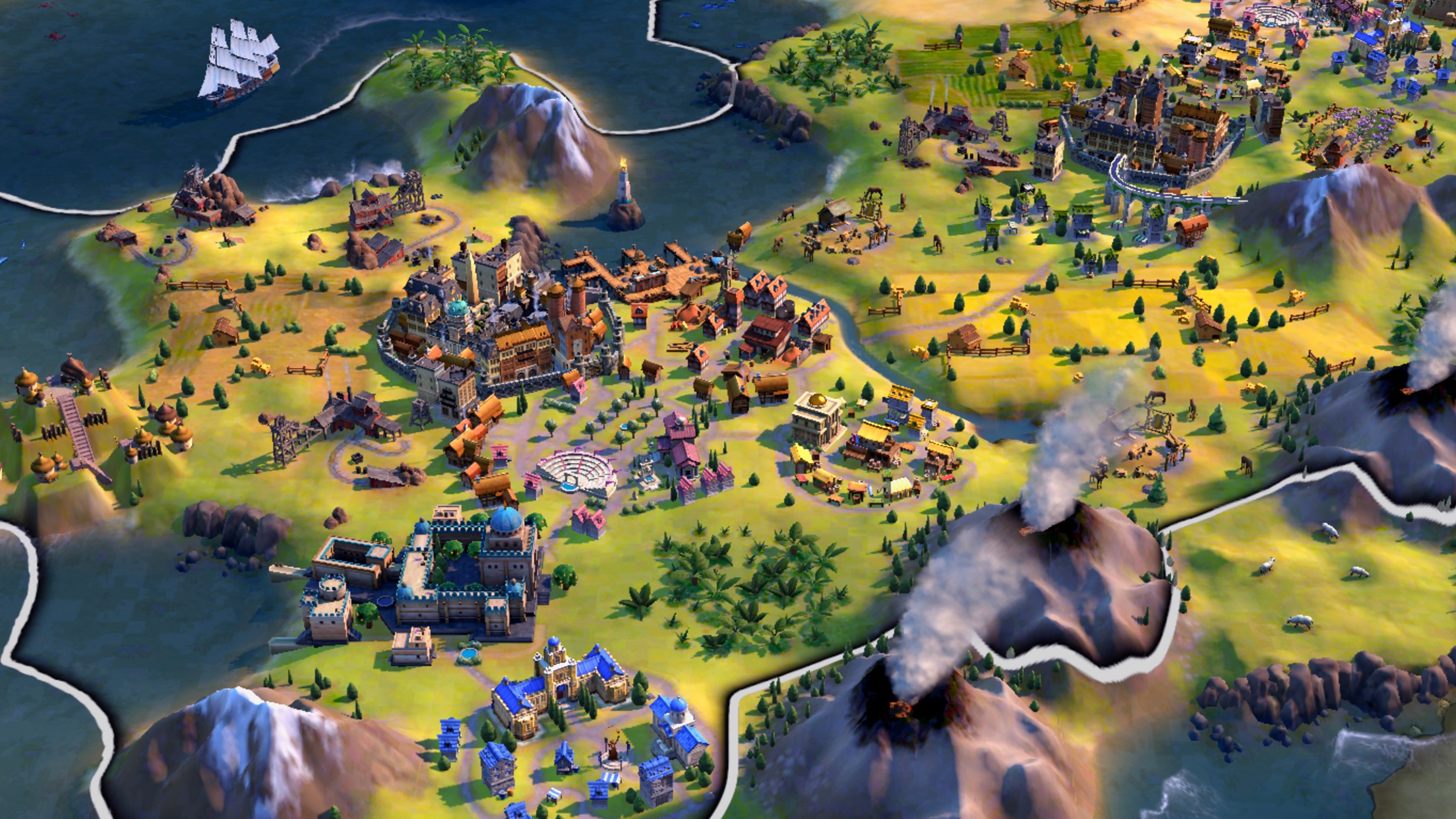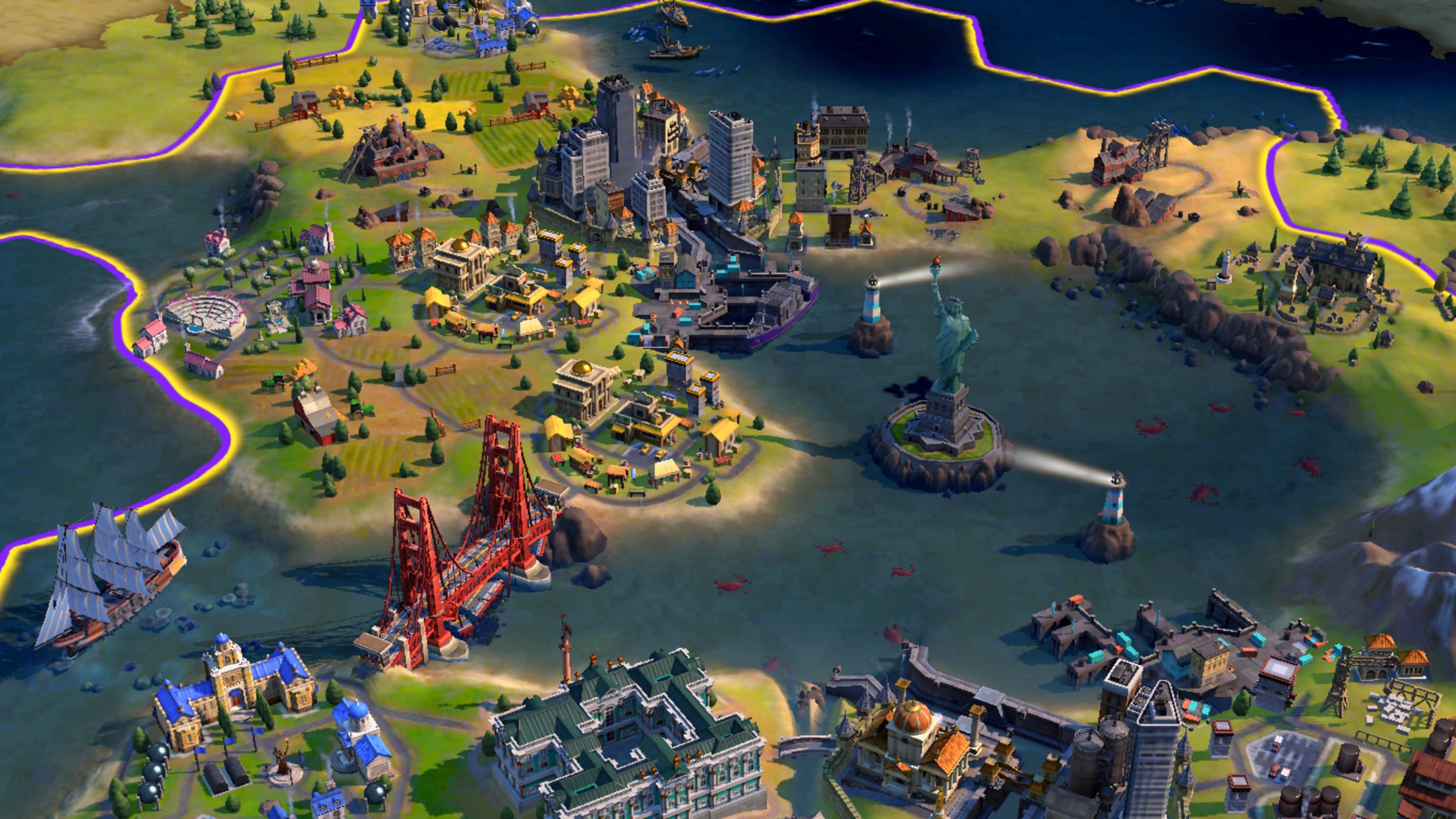 Birth of the Empires
Meet this app with 6 different races. Choose any and start to develop it. Your path to dominance in the Universe will be difficult and exciting. You need to become the emperor of the Universe. There are so many odd and gorgeous planets and galaxies.
It is your choice how to lead your race. Use diplomates or force power. Be friendly or tough. The interface of the game helps you to be aware of everything that happens around you. Travel, discover new planets, and build relationships.
Read cards with information about new life forms and civilizations. You will know the age, home system, power, and amount of resources. Pick the way of communications. You can declare war without warning or help poorly developed civilizations.
Every race has a unique appearance. There so many life forms that you can think about the existence of life on other planets. It's hard during wartime. The graphics and bars help you to estimate the enemy's potential.
Give orders, collect resources, and build terrible spacecraft. The capability of the application is endless. Trade, make deals with other races. Be careful. There are plenty of anomalies in the space. Avoid black holes and meteor showers.
The app is free. You don't need to buy boosters to become more powerful. Only your logic and ingenuity will help you become the most influential in the universe.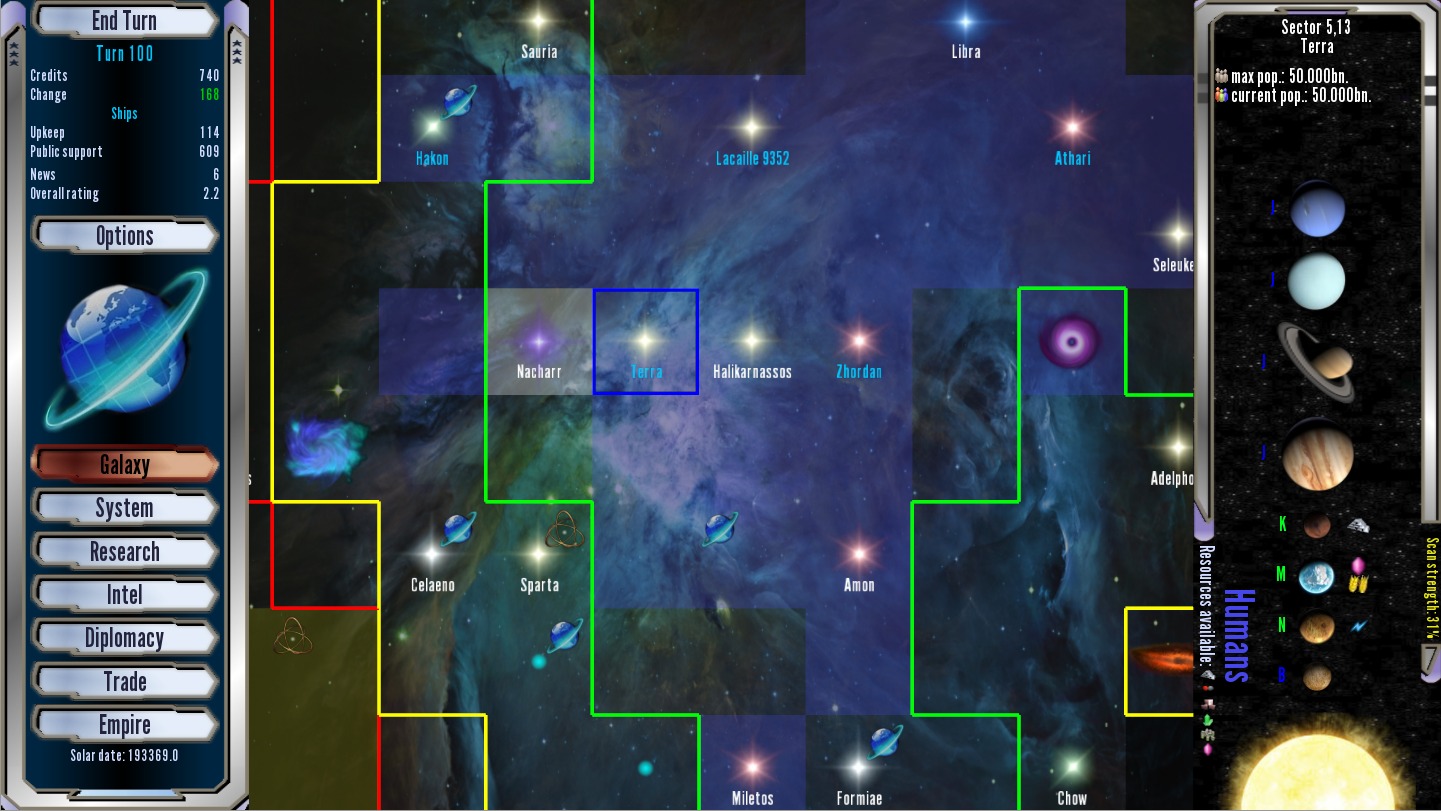 You may also like: 11 Cool Solar System/Astronomy apps (Android & iOS)
Clash of Stars: Space Strategy Game
Spae life can be interesting, but dangerous. This app shows you a different view of space travel. Create a strong cosmic empire with millions of inhabited planets. You will usually fight battles in outer space.
The smart system of battle helps you control challenging space fights. Build or buy powerful spaceships. Every spaceship has special weapons and characteristics. You will be amazed at the shapes and sizes of spaceships.
You can customize any spaceship. Add new weapons, increase the characteristics, and choose the style. Build a great army to conquer the entire universe. You can create space bases you have, the more powerful you are.
The map shows you different civilizations. Decide how you want to deal with them. Choose a peaceful or military way. More than 50 galaxies with more than 500 planets wait for you. Every galaxy is unique. Colonize planets and expand your influence.
Every space battle of the game is a complex strategy. You need to make the best decisions to win the battle. Unite in leagues and conquer galaxies.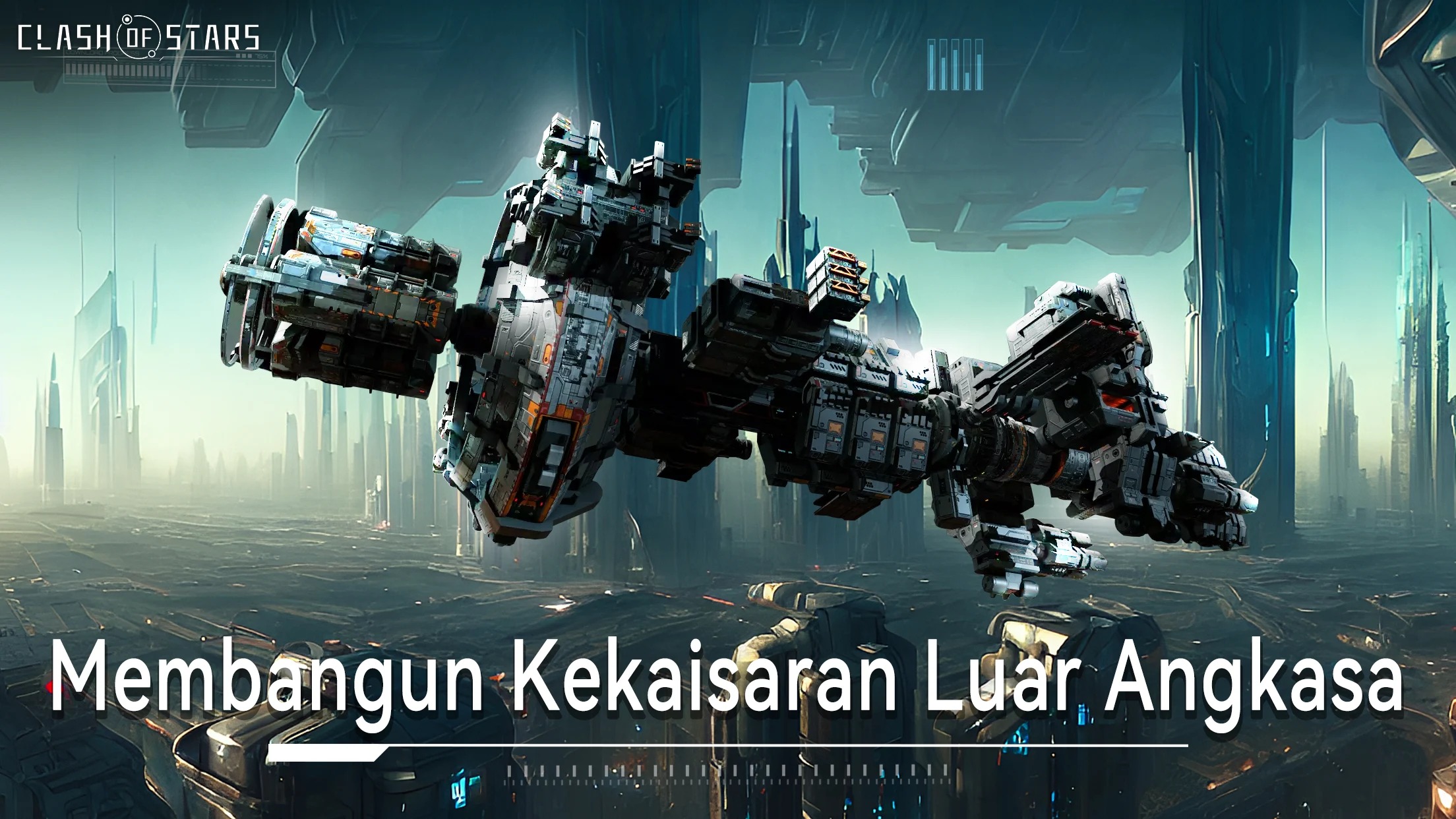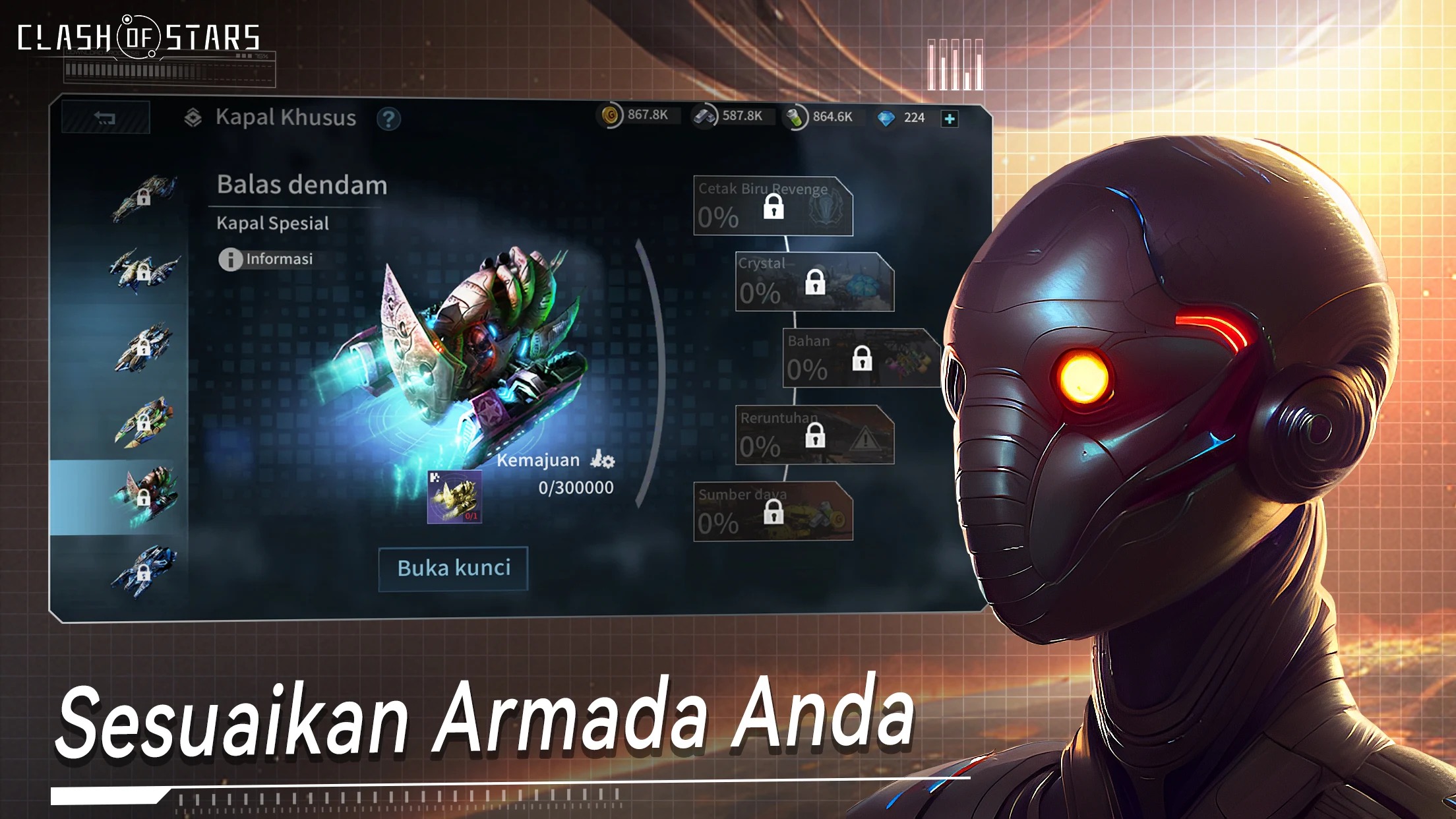 Nova Empire: Space Commander Battles in Galaxy War
There are a lot of events in the deep of space. Your home planet was destroyed by terrible enemies. You need to rebuild your might in the Universe. Unite warriors and buy battleships. Travel through galaxies to prove your power.
It is an online multiplayer space game. Choose your strategy and conquer the planets. Enjoy PvP battle in outer space. You will be amazed by colorful special effects, explosions, and laser attacks.
Battlefield is hot and dangerous. Use your team management skills to win any battle. Test yourself in negotiations. It is in your power to build the most sledgehammer cosmic empire.
Customize your spacecraft. Everyone will know who are they dealing with. There are a lot of combat units and fighters. Collect the best combination for a successful fight.
It is important to use the best tactics to defeat all your enemies. Manage the army, resources, and planets. You can also allow your colonels or regiments make the job themself. Space bases can be completely developed.
Begin with a little space base and upgrade it to a powerful huge machine. The more planets you submitted the more powerful the space base you have. The performance of the app is smooth and quick.
Every detail of the cosmic life was worked out. Explore new parts of the Universe with full HD graphics. Every battle is 3D visualized. Enjoy the perfect space game on your smartphone with Nova.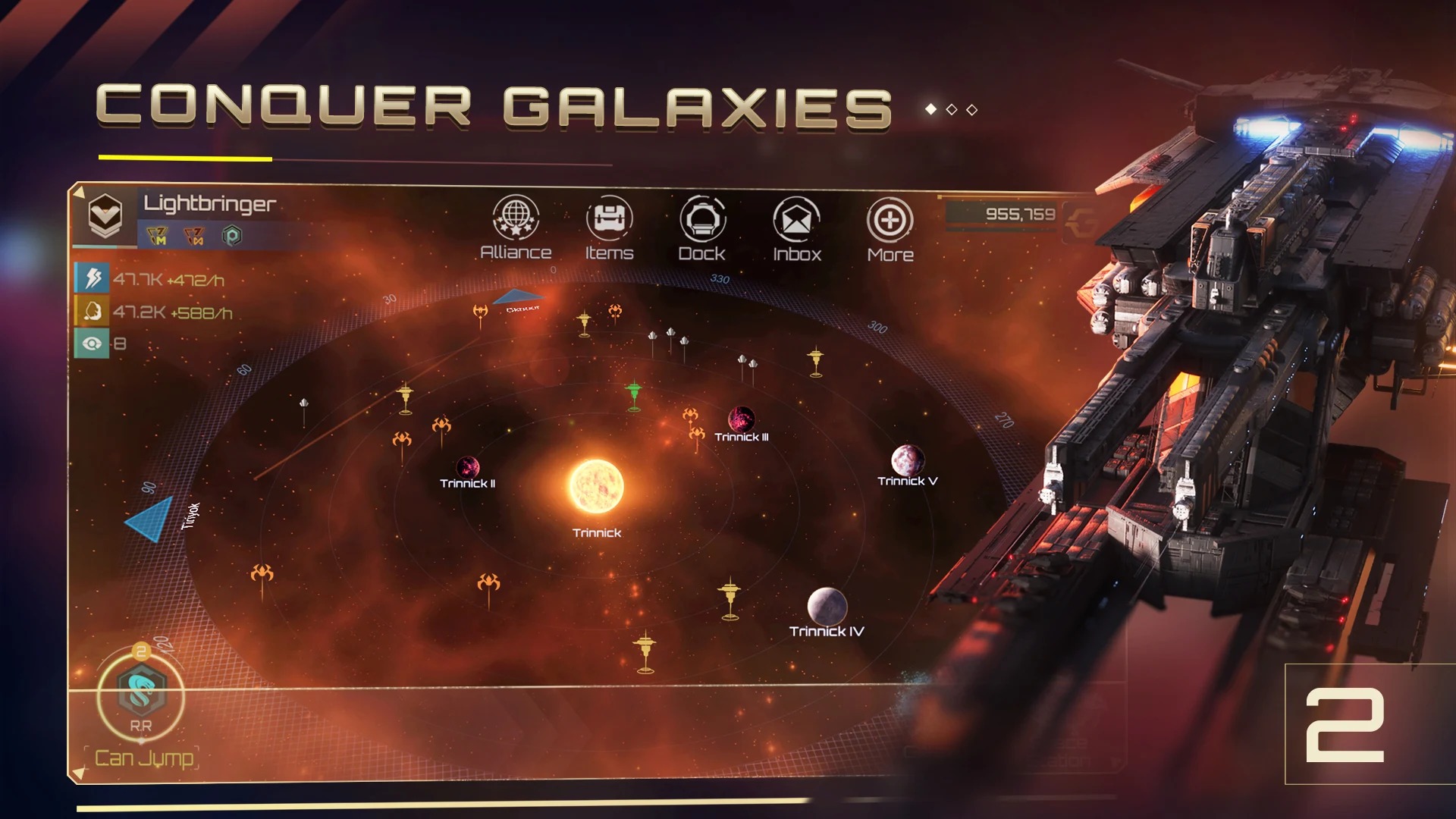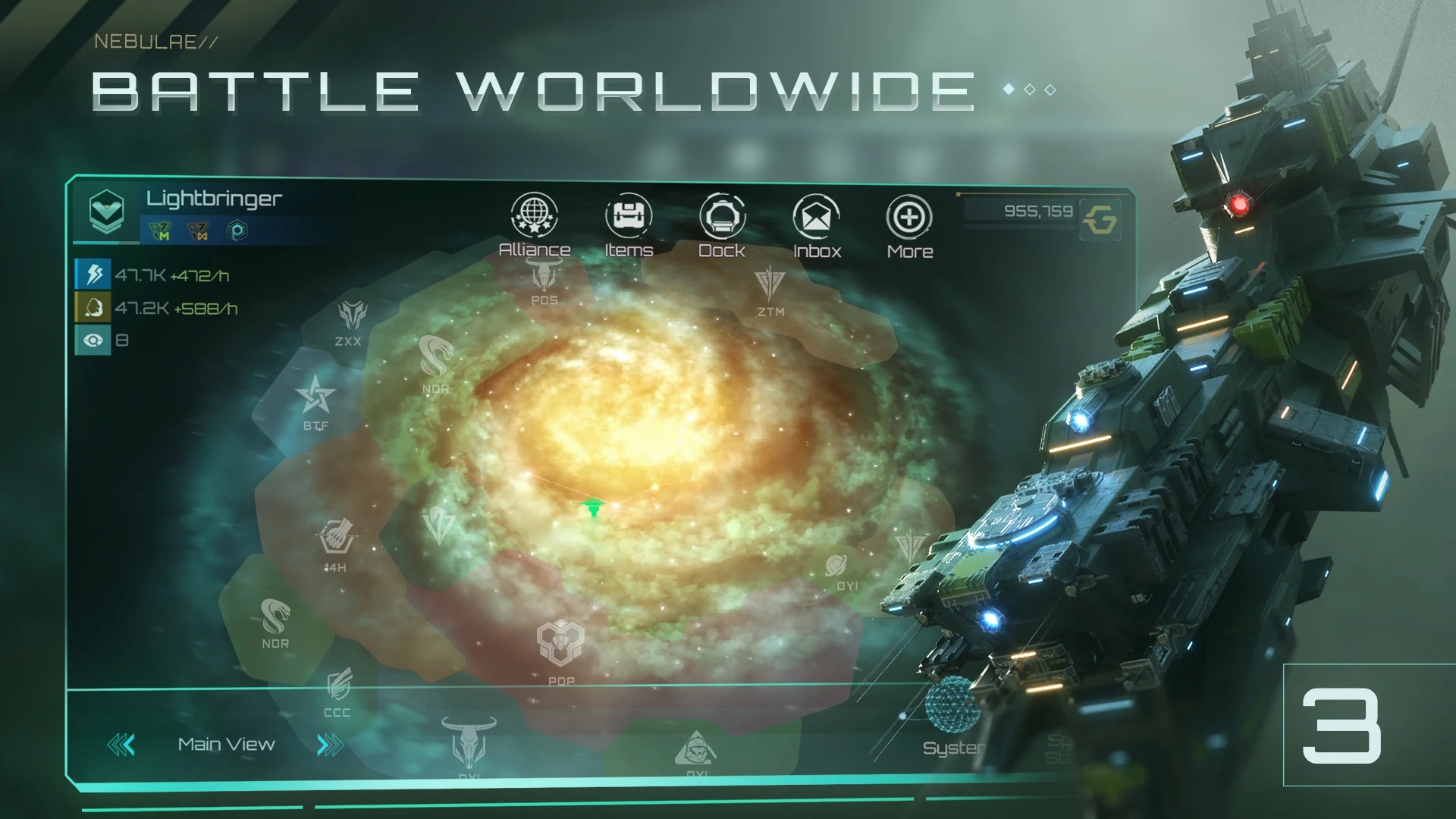 Xterium
Create your own universe in Xterium. Space survival strategy in your phone. Meet thousands of other players, and learn the secrets of other universes and galaxies. Your journey is not limited by time or distance.
You can establish a separate space station, and enlist the support of allies. Expand your influence: enter new intergalactic markets, improve weapons and spaceships. PVP-battles in space are incredibly spectacular and exciting. The entire political, and economic life of entire galaxies is in your hands.
Carefully consider your strategy and boldly go to the goal. You can play alone or become part of a powerful empire. Gain power over colonies, set tolls and taxes. Try yourself as a just ruler in outer space in the Xterium strategy.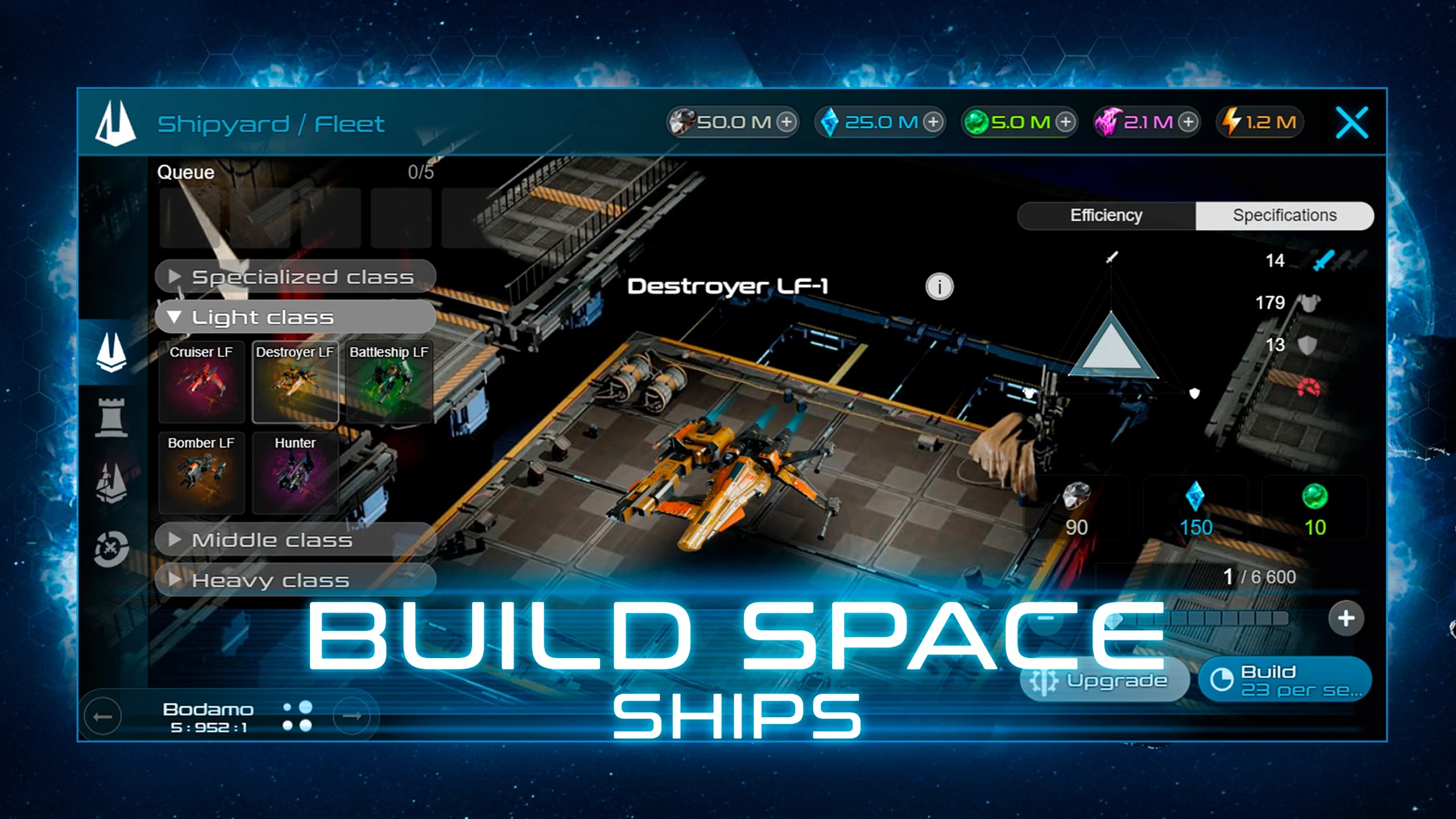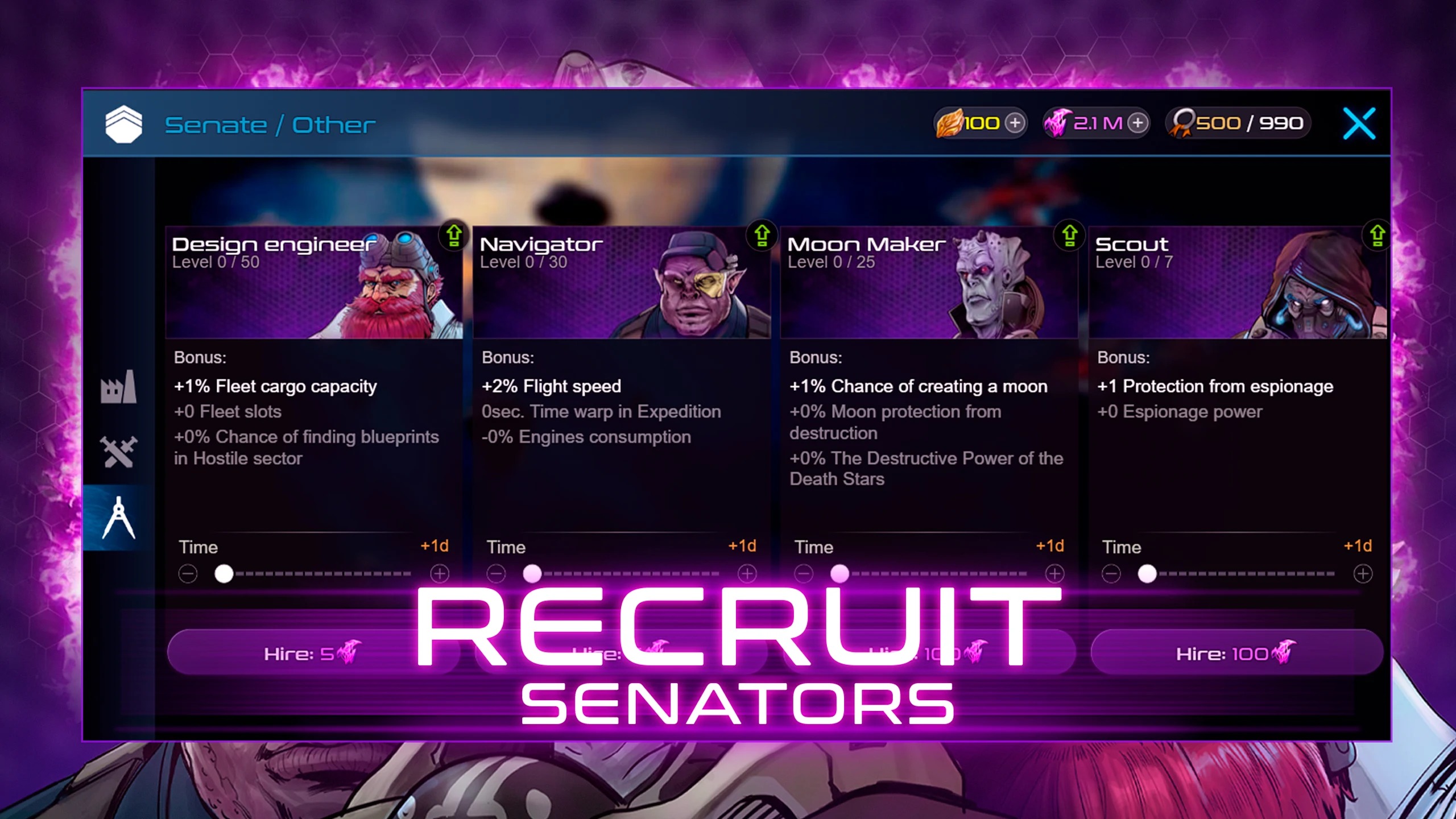 Andromeda: Rebirth of Humanity
You can have the whole Universe on your smartphone. Travel, conquer, communicate. The year is not 2021. The events happen in the future. Our mother planet was destroyed and you need to create a new home.
Control the fate of planets. You can develop or destroy them. It is a grand sandbox. All your decisions affect the universe. Open the star map to see all galaxies. The map shows you the habited, owned, and destroyed planets as well as asteroids and constellations.
Choose any planet and start to develop it. Create the atmosphere and life forms. The app shows you detailed information about the planets. You can destroy, invade, or defend it. It is not only a space game but it is also a good strategy.
Build factories, houses, and skyscrapers on the planets. Develop the economy. Gain loot and resources. Use a variety of energy sources from nuclear power plants to mills.
Your task is to create an intertwined system of relations with other planets. You can even start cosmic tourism. Make trips through the galaxies and earn money. Build a strong space fleet and defend your mother planet.
There are more than 50 types of spaceships. Choose a weapon and equip your spacecraft with it. Change the color of the spaceships and create decals. This app has all elements of the Stellaris game. Try it and prove that you are worth ruling the Universe.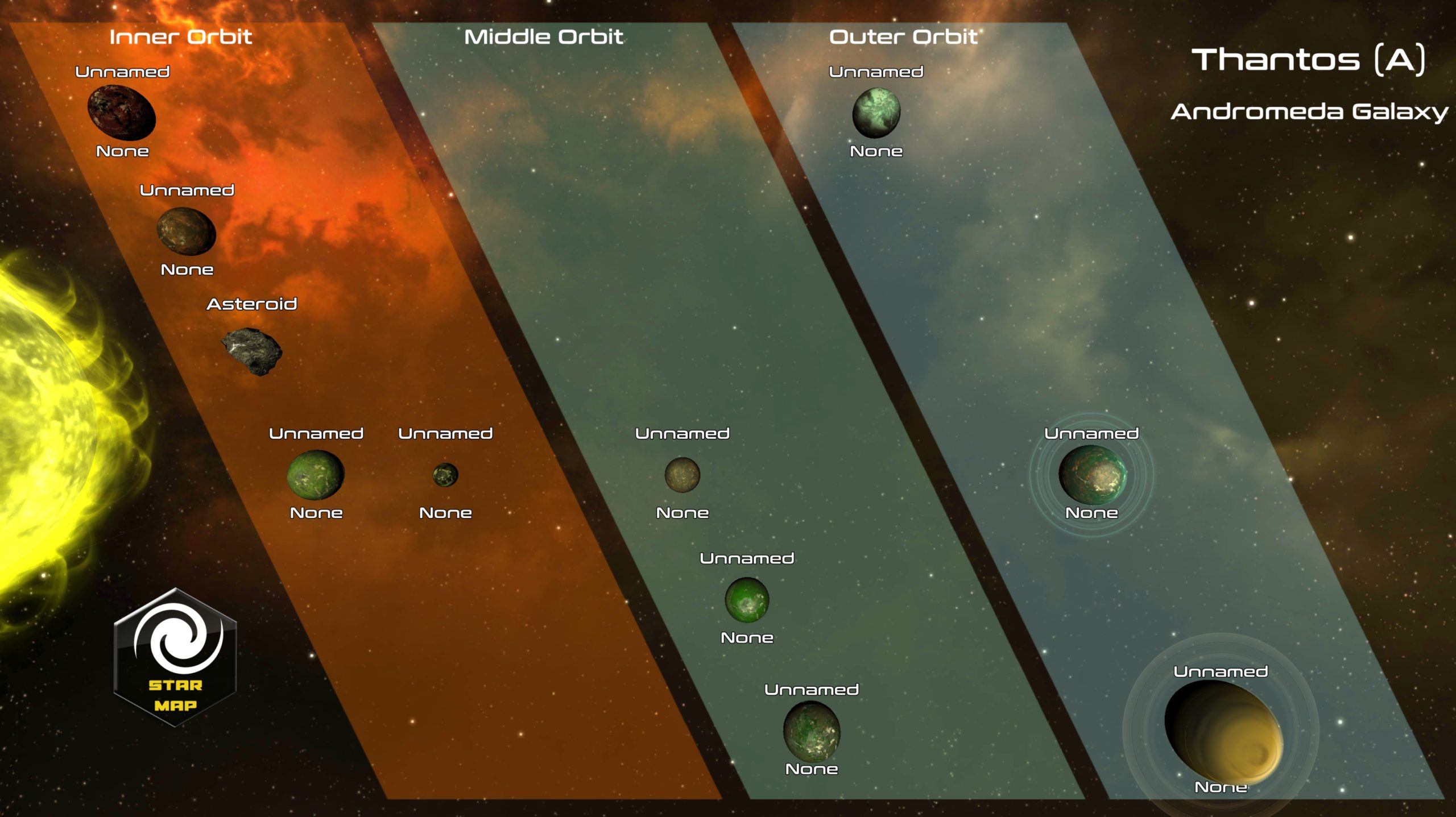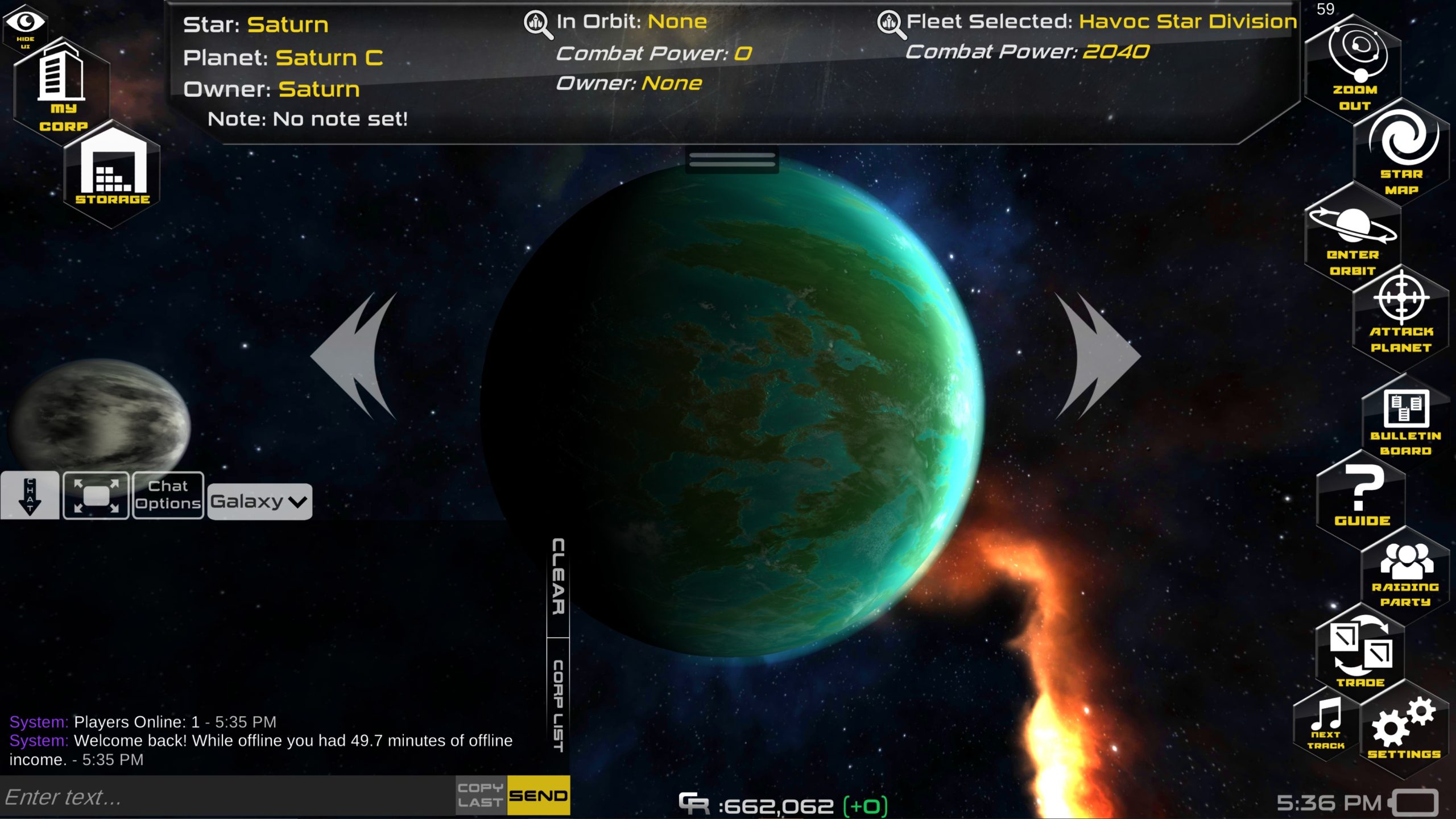 You may also like: 11 Best apps to explore space on Android & iOS
Hades' Star
Time is up to become the king of life. Meet the Hades. It is a great cosmic strategy game that can make you feel like the emperor of the universe.
On the one hand, you will travel through the galaxies and explore new planets. On the other hand, you can completely develop the planet from the lifeless desert to paradise. Colonize galaxies and be the source of life.
You will have only one enemy is the aliens. They try to conquer the planet and enslave the nations. Defend your planets and destroy aliens. Build strong trade relations. Extract resources to develop the planet. Use modules to create new weapons.
You need to become the commander of the army during the alien attack. Give clear tactical objectives, choose the right strategy, and be cunning and daring to win.
The app has a multiplayer mode. It is easier to conquer the Universe together. Team up to destroy all aliens. Choose the path of evolution. You can be diplomatic, peacekeeping, and selfless or terrible, selfish, and dictatorial. The path of evolution affects your authority and popularity in the universe.
There are tons of rewards and tasks. Get rewards for special missions. The game has got different ranks of planets, For example, the indigo start should be destroyed, That's why you can get lots of rewards for this.
This app is must-have for everyone who loves cosmic adventures.