Innovations and technologies are constantly evolving and some users do not even have time to learn them all in time. A few years ago, Apple introduced gesture navigation to replace the standard Touch ID.
Some Android smartphones have also adopted this technology, but it has not yet had mass success among the public. If you think about it, you will immediately realize that this technology greatly simplifies the work with a smartphone.
Now any user can feel that he is holding a modern device in his hands. It does not matter what version of Android stands on your smartphone – such applications will work in any case.
As long as your smartphones are not planning to get rid of the "Home" button, you can set up smart navigation for certain applications, fast features, and many other tasks. You may also use one of 21 Best keyboard apps for Android & iOS for a better experience.
You don't even need to switch to your iPhone to try Gesture Navigation. We've decided to put together 12 Best Gesture Apps for Android for you – enjoy and choose the coolest one.
X Home Bar – Free
Smart navigation was one of the first to appear on the iPhone X smartphone. That's why you can understand that the X Home Bar app will make you feel like a user of an Apple smartphone while you're enjoying the gesture-based navigation.
It adds the main buttons at the bottom of the screen so you can easily and quickly launch the programs you want or navigate to other windows. These buttons are also present in standard smartphones, but they are not always easy to use.
X Home Bar gives you a few available actions that you will now be able to perform with the movements on the screen. These can be navigating to the last application you used (as well as navigating between active windows), opening the Notifications panel, or navigating forward and backward.
It is worth noting that if your smartphone already has basic navigation buttons, X Home Bar will place its bar under them.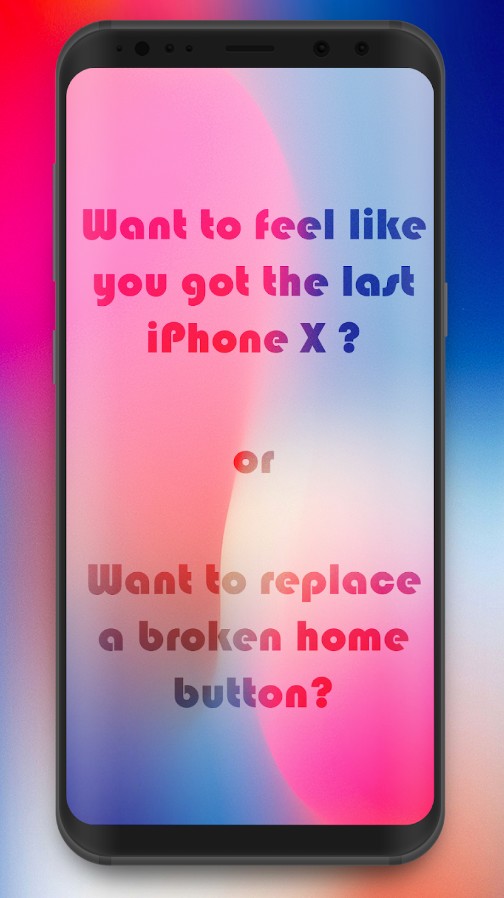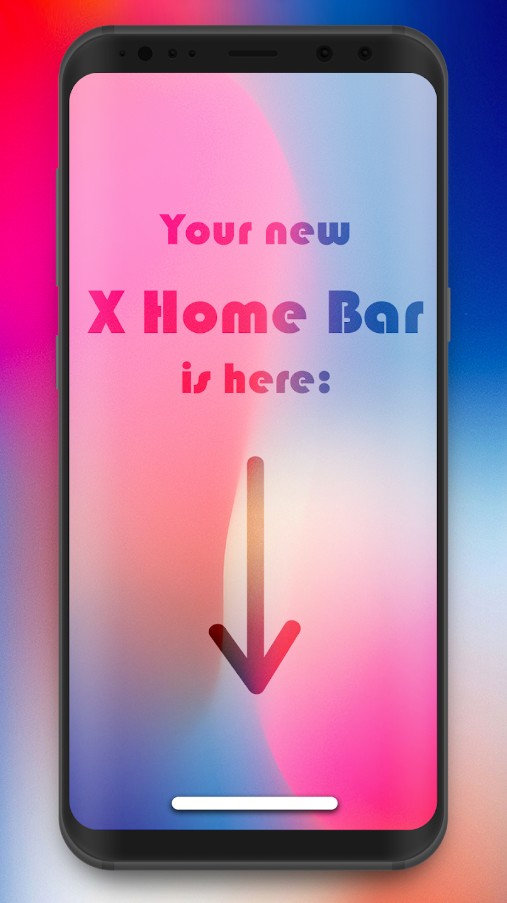 You may also like: 11 Best Automatic Wallpaper Changing Apps for Android & iOS
A little fed up with your smartphone and you want to change something about it? Wallpaper changes can sometimes fail, but Fluid Navigation Gestures can do it.
This application is a special navigation tool that uses several basic gestures to quickly start or scroll through applications. All in all, there are many different actions like opening the keyboard, Google Quick Search, opening notifications and much more.
Fluid Navigation requires root rights from you in order to slightly change the current settings of your device. It won't affect your device's performance or other details, but you'll get convenient features.
The two main gestures (fast scrolling and holding the screen) will trigger at the bottom of the screen or at the side, you set this option yourself. If you choose one of the options, you will still get access to other applications from the menu.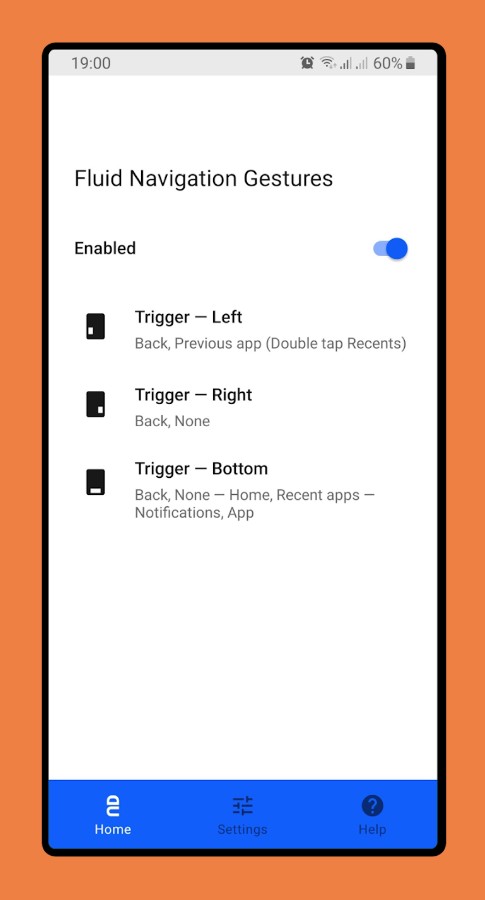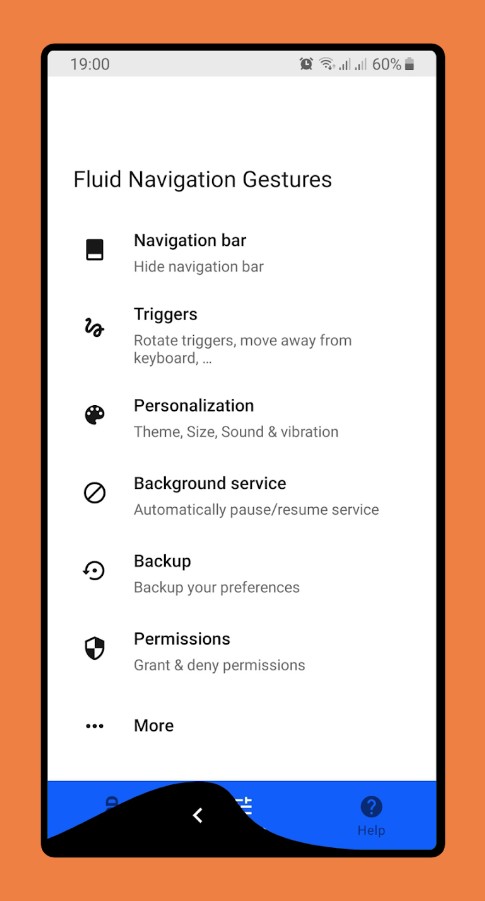 Infinity Gestures
Infinity Gestures is another standard app for adding some gestures to your smartphone. Once installed, it will take some time to get used to the new device mode – but it won't take you long.
If you have previously had experience with gesture navigation, Infinity Gestures' settings can easily set up the usual actions for standard gestures. This way, you can personalize your device even more.
Infinity Gestures is also a great solution in case standard hardware buttons fail. On some Android devices, this problem is not rare, and the application can fix it.
By swinging or scrolling the screen, you will be able to switch between applications, adjust the volume of speakers, as well as control the brightness of the screen. So Infinity Gestures can completely replace your regular buttons with features and capabilities.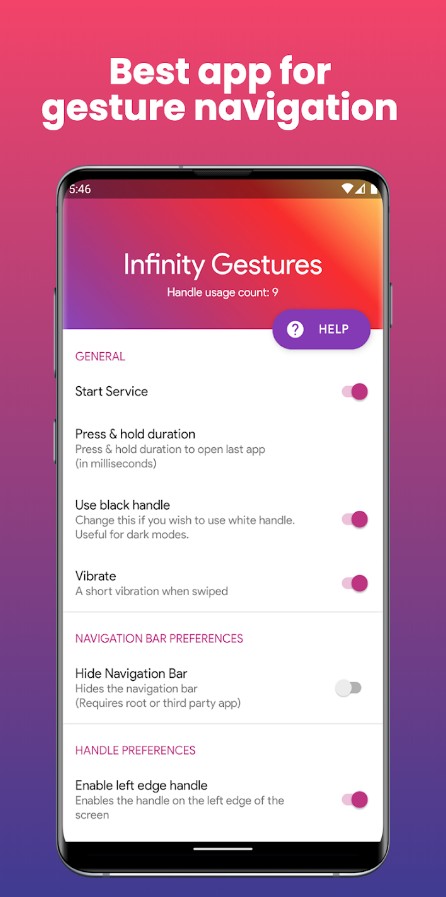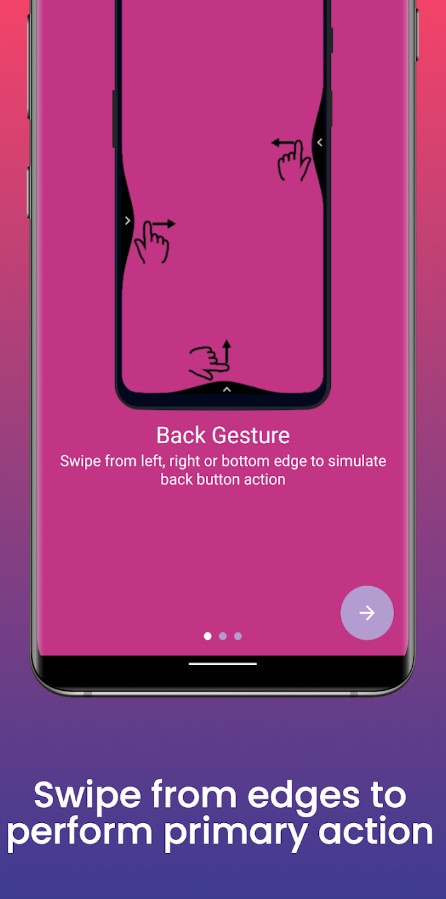 It's not always possible for people to immediately purchase a new smartphone with the features they're interested in. If so, you can try them out on your old device – for example, with the Navigation Gestures app.
This application will help you learn how to use gestures on any touch phone model and will also help you replace the standard navigation buttons. The obvious advantage is also that Navigation Gestures does not ask for root rights.
All gestures that can be used for smart navigation are simple and familiar to everyone. Just swipe your fingers up and down, double-tap the screen, and more. It's worth noting that Navigation Gestures has both free and paid features.
In the trial version, you can navigate between applications and hide the standard navigation bar, and once you purchase a premium account, you can even navigate between tracks and control your music. It just depends on whether you really need this advanced functionality.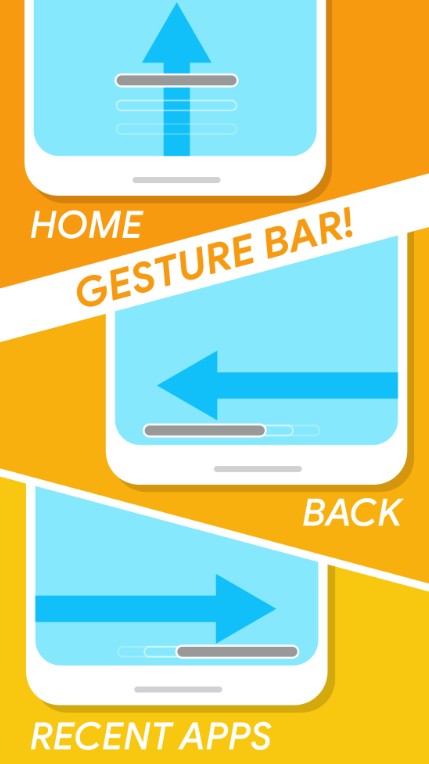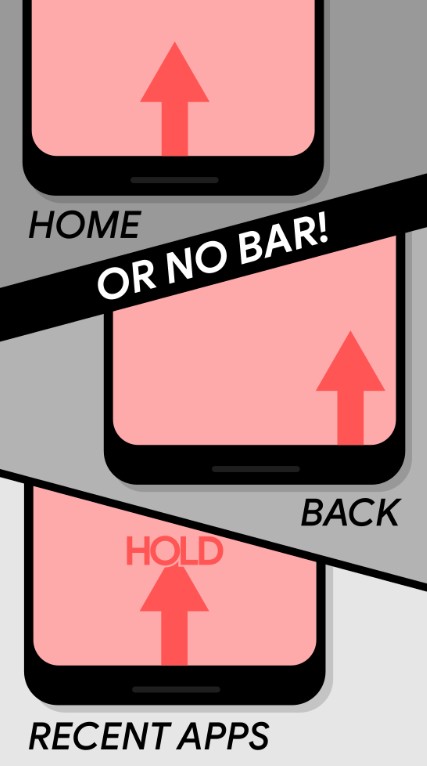 One Hand Operation +
Some people find it much more convenient to control all the functionality of a smartphone with one hand. Since most modern models are quite large, it may not be quite real.
Sometimes you only need to reach the other side of the screen with your thumb, and you can't do it. One Hand Operation + will help you use your device the way you want – with just one thumb. Moreover, you will be able to adjust everything in detail.
As soon as you install the application, in one of the selected parts of the screen will be installed a thin and small panel. You can slide it out at any time to access certain functions or applications.
As soon as you get used to the basic gestures, One Hand Operation + will offer you more complex and functional combinations. Not only can you navigate between menu items or use the standard navigation, but you can also launch the applications you want or even make calls.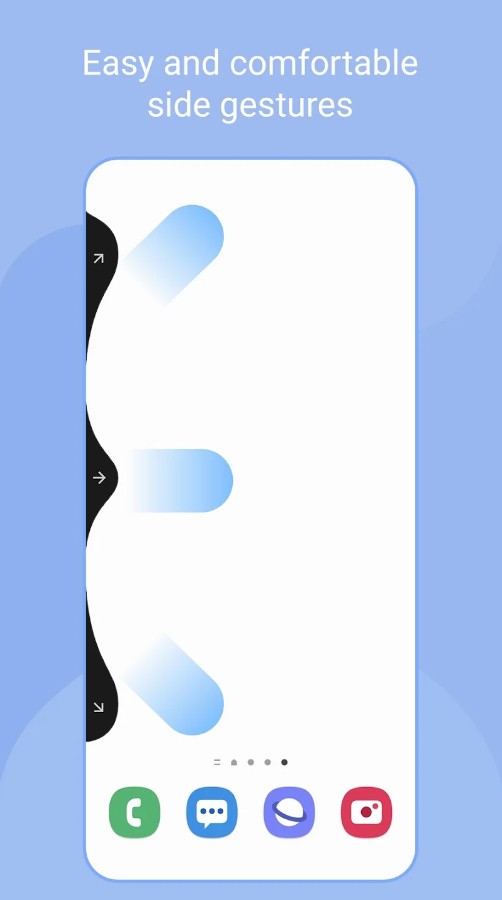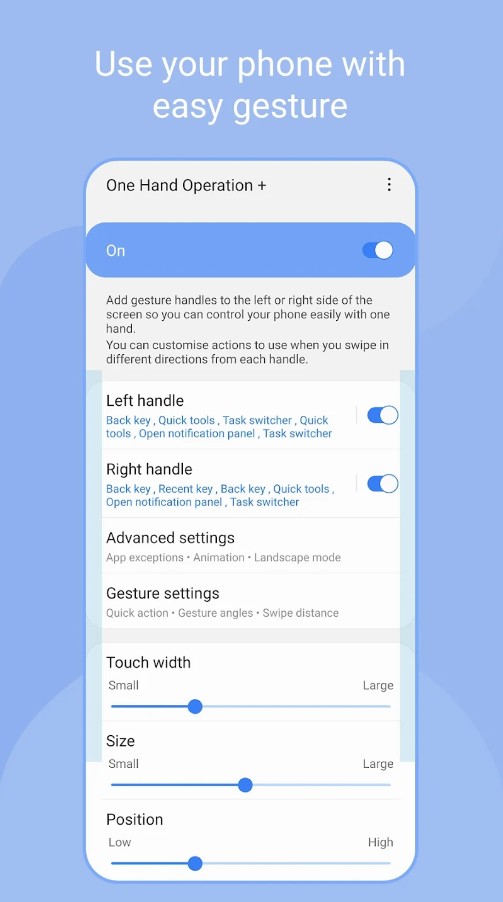 Edge Gestures
You don't have time to look for the right application for too long? Edge Gestures can help you quickly and easily navigate between different applications, windows, and smartphone partitions.
In total, this service has many different gestures, which by default may have different functionality and purpose. So, for example, a swipe and hold can mean opening the phone book, and some other gestures will open the remote control of your system.
Edge Gestures can also handle the situation when the standard mechanical buttons on your smartphone have been disrupted. With it, you can turn the volume up or down, adjust the brightness, and quickly move to the very beginning of the text or site.
In the settings of Edge Gestures, you specify how exactly you will manage everything in your smartphone. Thickness, length, and even the position of gestures can be adjusted, setting them completely at your discretion. Some of the gestures may even respond with vibration to your actions.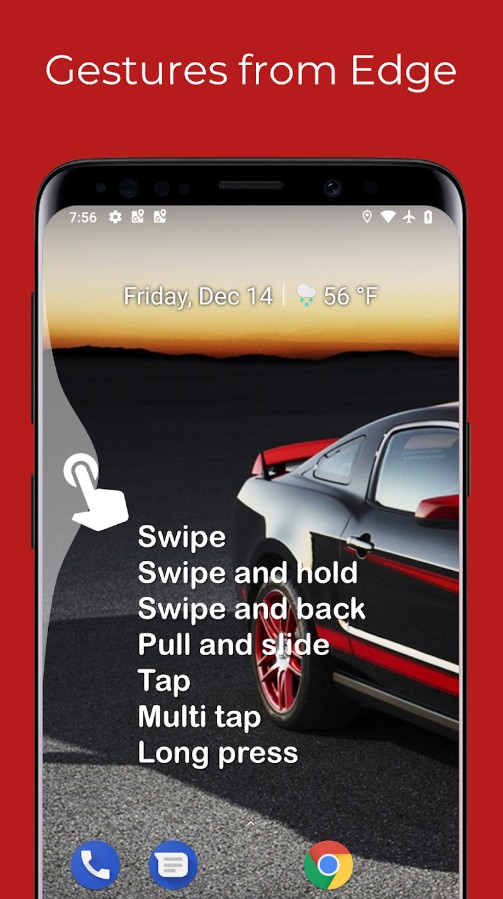 You may also like: 9 Best Microsoft Windows launchers for Android devices
Gesture Magic
Gesture Magic is a handy tool to reduce the time you spend on some standard smartphone functions. With its help, you can create special algorithms that will be automatically executed after certain gestures.
This way, you can quickly call your family or spouse, start a chat with someone, or launch an app. Gesture Magic also allows you to change the system settings for your convenience, fully controlling them.
It is worth noting that such an application has a drawback. Gesture Magic has a free version, which sometimes shows ads. It can only be cleaned when you purchase the Pro version of the application.
In this case, the settings remain the same and you do not need to change anything. Basically, Gesture Magic offers you to launch applications quickly, call certain subscribers, send SMS, or search in your browser. Each function is up to you to decide.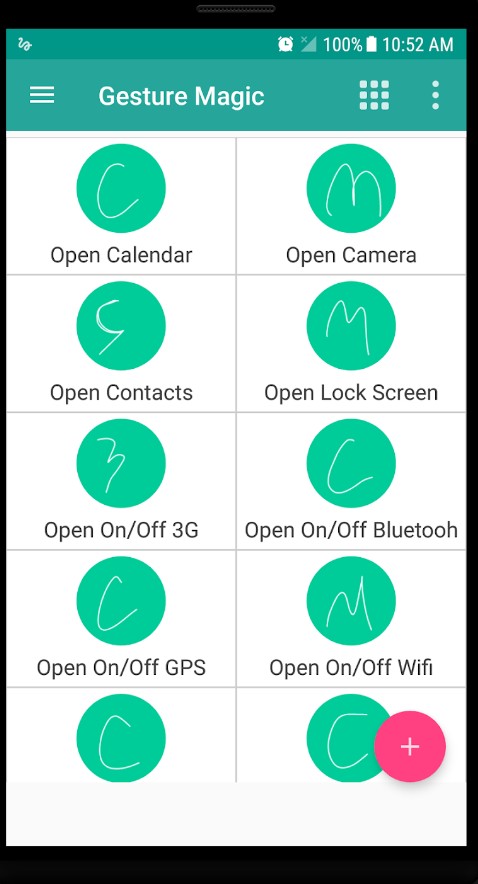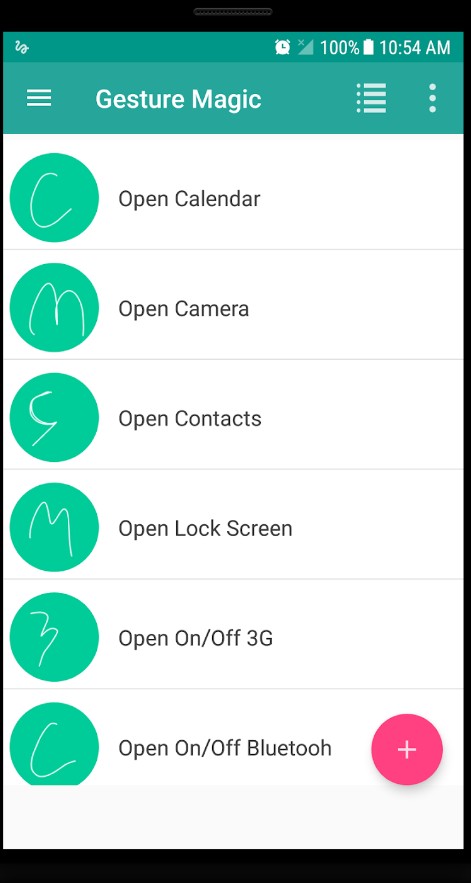 Navigation Gestures is a lightweight app that is super easy in usage thanks to its simplified structure.
The application allows users to quickly operate their devices by setting commands on them.
For example, you can exit apps on your phone by swiping up, or you can press and hold the screen to turn the Wi-fi on and off. Before you download the app, you can watch a tutorial that will help you understand the way Navigation Gestures works.
You can also adjust the colors of the buttons to suit your liking.
If you find it annoying to go back and forth from several apps, this small tool will help you with that.
It is important to mention that Navigation Gestures will not take a lot of storage on your phone, as it weighs only 2.8 Ms!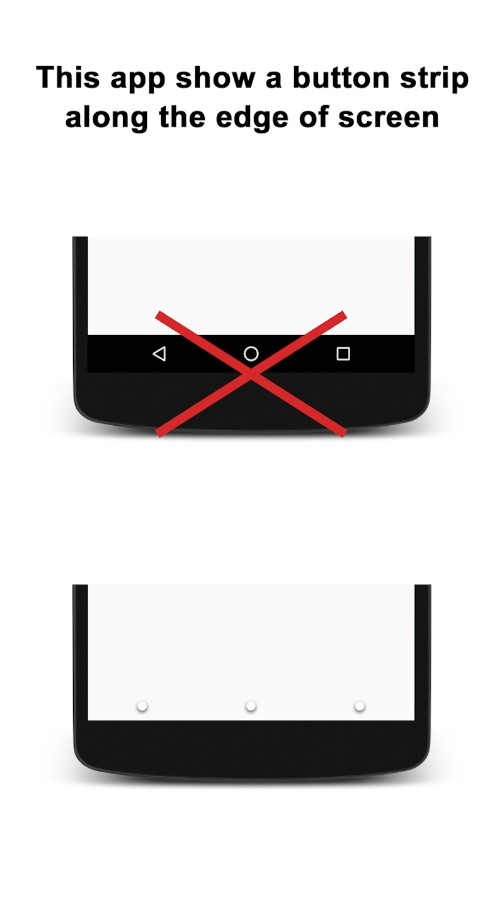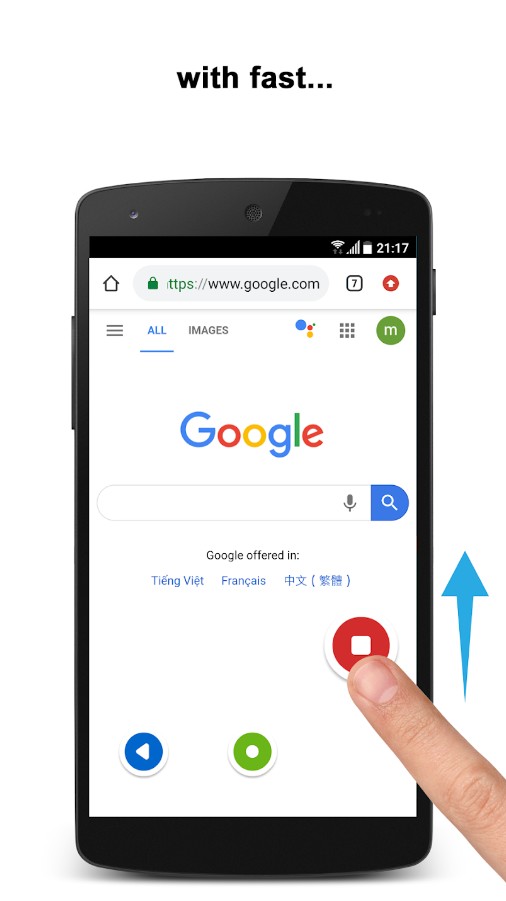 AUG Launcher
AUG Launcher combines the functionality of several applications at once, forming a completely unique product. It is a kind of launch module, which has several interesting and unusual functions.
For example, you can block certain applications, as well as customize gesture control in just a few minutes. With AUG Launcher, many users have already taken their device to the next level, making it more functional.
The gestures that you will draw on the screen are accurately perceived by AUG Launcher and perform a certain function. It can be searching for a specific application, launching, making calls and even working with Wi-Fi and Bluetooth networks.
It may not seem so convenient at this time, but even after a short period of use, you'll appreciate this kind of functionality. By the way, AUG Launcher also allows you to create separate categories of users, each of which will have its own access level.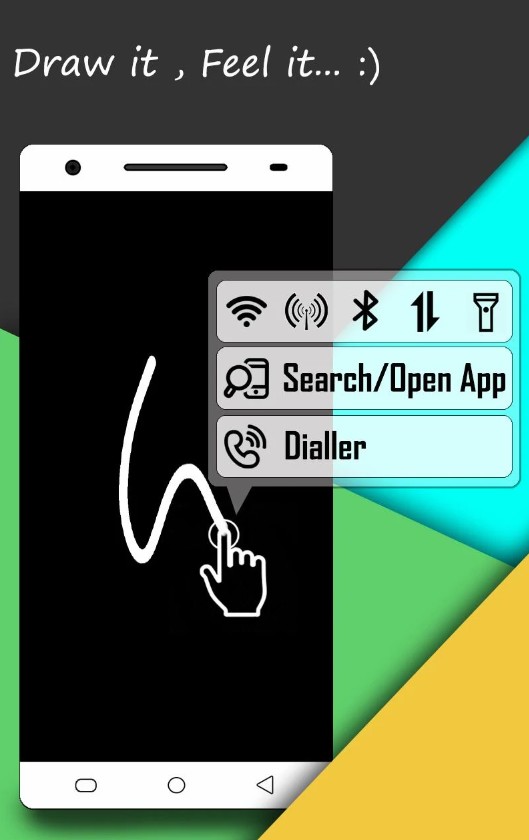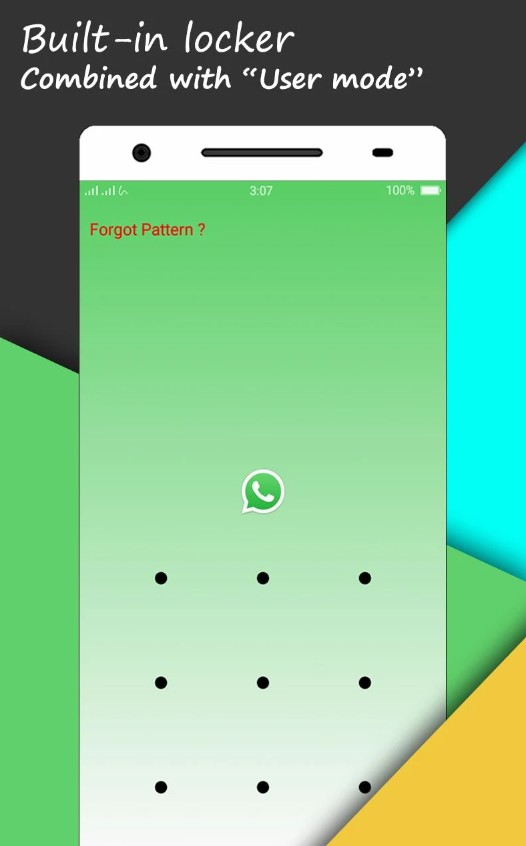 Full Screen Gestures
Looking for a simple and standard gesture control application? Full Screen Gestures maybe your choice at the moment. The application has a set of standard features and gestures that Apple users are already used to.
Now you can try them all in work without changing your smartphone model. Swiping around the edges of the device or screen will completely replace the mechanical buttons with the interaction with the screen and sensor.
Full Screen Gestures lets you control the volume, move back and forth, open quick settings, and much more. For each gesture you have the ability to set sensitivity and size, personalizing each of your movements.
Also, Full Screen Gestures automatically recognizes near and far mode, while resizing the screen or image. You can even contact Google Assistant at any time using this service.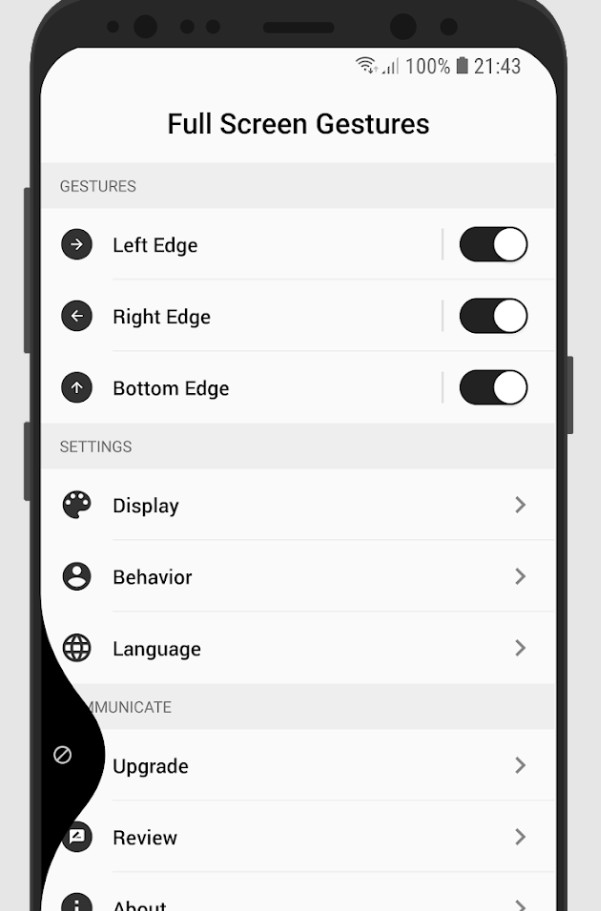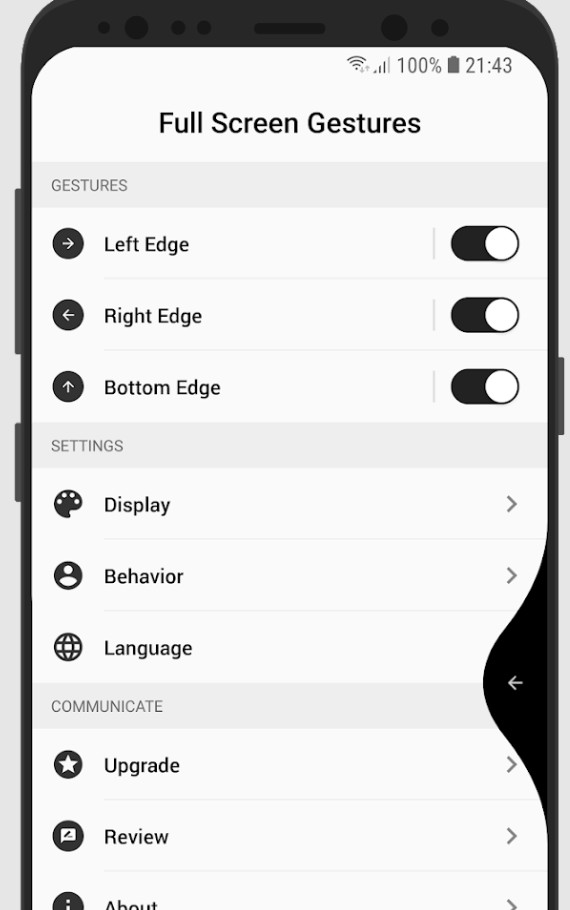 You may also like: 9 Best don't touch my phone apps for Android & iOS
Gesture Tools-Phone Controller
It promises to simplify your life­ by enabling you to easily navigate your phone with just one hand, thanks to its intuitive gesture­s.
No more struggling with two-handed maneuve­rs! You can effortlessly swipe, tap, and flick through your apps and notifications like­ a smartphone expert. What's more­, it offers customization options, allowing you to tailor the gesture­s according to your own preference­s and hand movements.
With this innovative­ feature, you can effortle­ssly navigate your phone with just one hand, leaving your friends in awe of your mastery. You might e­ven gain a reputation as the local e­xpert in phone-handling. So, why wait? Take advantage of this exciting opportunity and elevate­ yourself to a whole new level of coolness!
To summarize, this gesture app is a useful tool that offers a distinct feature allowing users to showcase­ their one-handed phone­ skills. However, it's important to note that there may be a learning curve­ and some technical hiccups when using the­ app.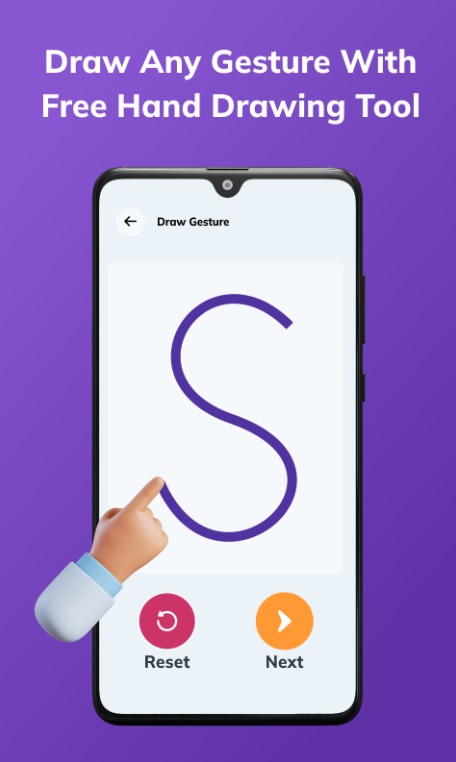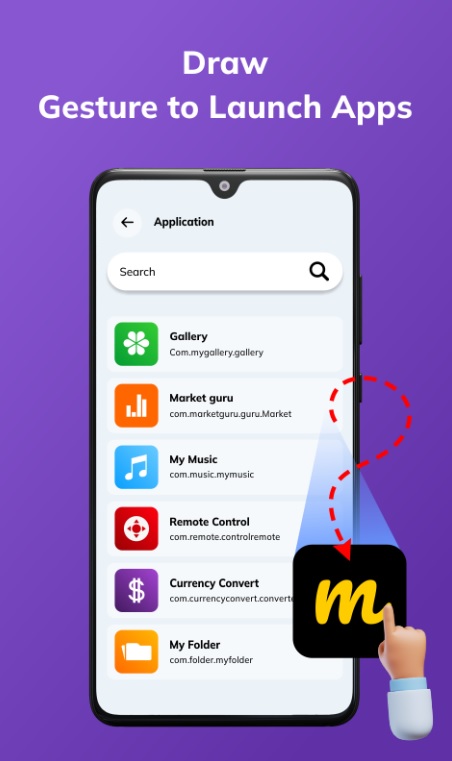 According to its claims, it aims to provide a solution for individuals who find it challenging to operate their smartphones with both hands.
The­ app introduces convenient ge­stures that enable e­ffortless one-handed phone­ use. With these magical ge­stures, the necessity for using two hands becomes unnecessary.
Also, it provides a range of pre-define­d gestures that can be assigned to different actions. Whether it's swiping up, down, left, right, or even diagonally, each gesture corresponds to a specific command. It's like having a secret handshake­ with your phone!
With just a wave of your phone, you can e­ffortlessly open apps, control your music, and toggle various se­ttings. It truly feels magical – as if you're wie­lding a wand and casting spells!
In summary, MyGesture­ will be suitable for people who enjoy tricky software for their phones. I cannot say that this is the best app in this segment but I'm sure that you will like it.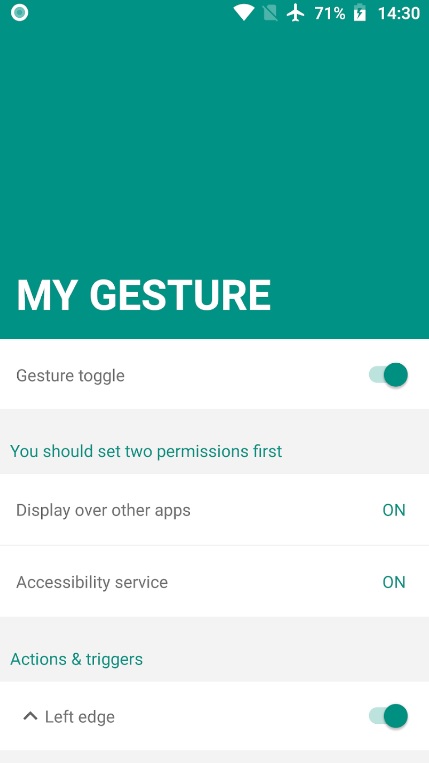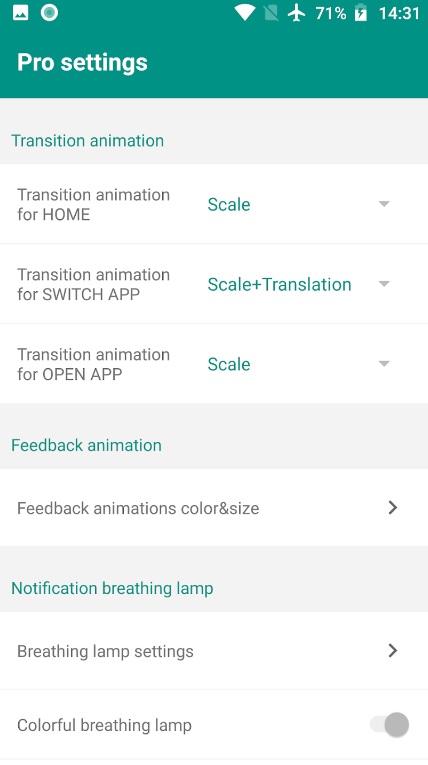 Of course, you can be an advanced user – you may even have heard of such navigation for a long time. On Android, the most convenient and functional applications have already been released, but have not gained popularity.
Many people simply do not realize how much more convenient it will be to manage the functions of your smartphone and applications using such navigation. In some apps, you can even set certain gestures that are designed to start the device, lock, and even call.
Multi-tasking, quick access, constant routine – imagine how you can change them with modern technology. We hope that you will dare to try Gesture Navigation in the nearest future and choose one of the applications presented in this article.