Griddler puzzle games are one of the popular kinds of mathematical puzzles. Here you are required to find colored or black and white graphic images on given numbers.
Each number shows how many groups of the same color are in the corresponding row or column.
These continuous sequences should be separated by at least one cell. In colorful Japanese crosswords, groups of different colors can be located closely.
This overview has collected the best Griddler puzzle games to help you have fun, fun, and useful time.
Try more options of your favorite genre using these free gem puzzle games.
Riddle Stones – Cross Numbers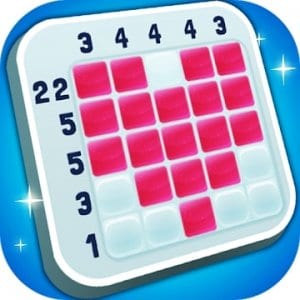 This puzzle represents, so-called, "numerical crossword puzzle" with the game board in the form of the table. In its cells, not words are ciphered but drawing.
The sizes of the game table depend on the size of the mysterious image.
It is necessary for you to open it by means of sets of numerical cues at the left and from above from the game board.
Top sets of numerical tooltips specify the quantity of consecutive painted cells in vertical columns.
Numerical tooltips on the left side of the board state quantity of consecutive painted over cells in horizontal lines.
If one set contains several numbers, then on the playing field there should be a pass in 1 or several empty painted cells.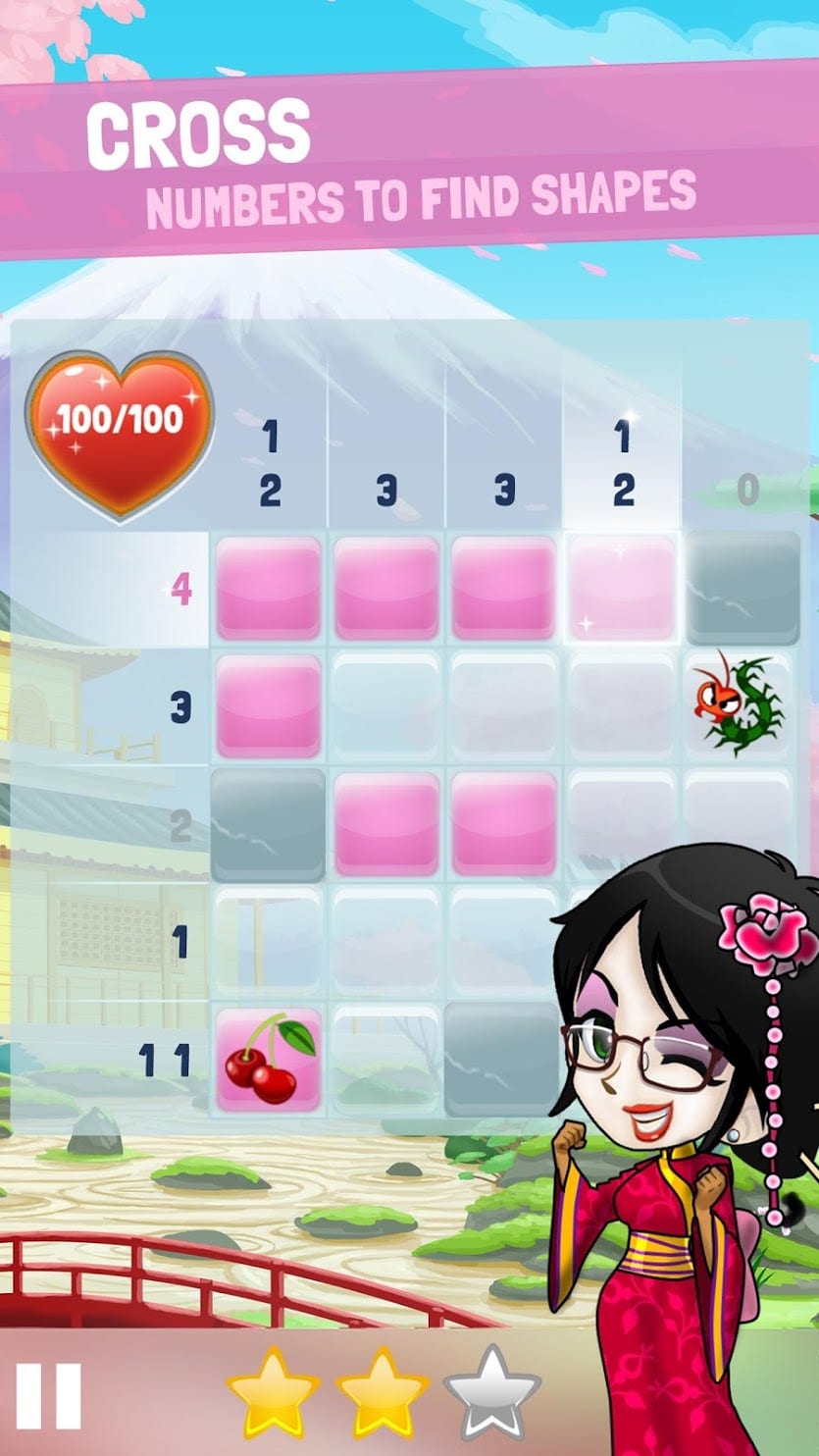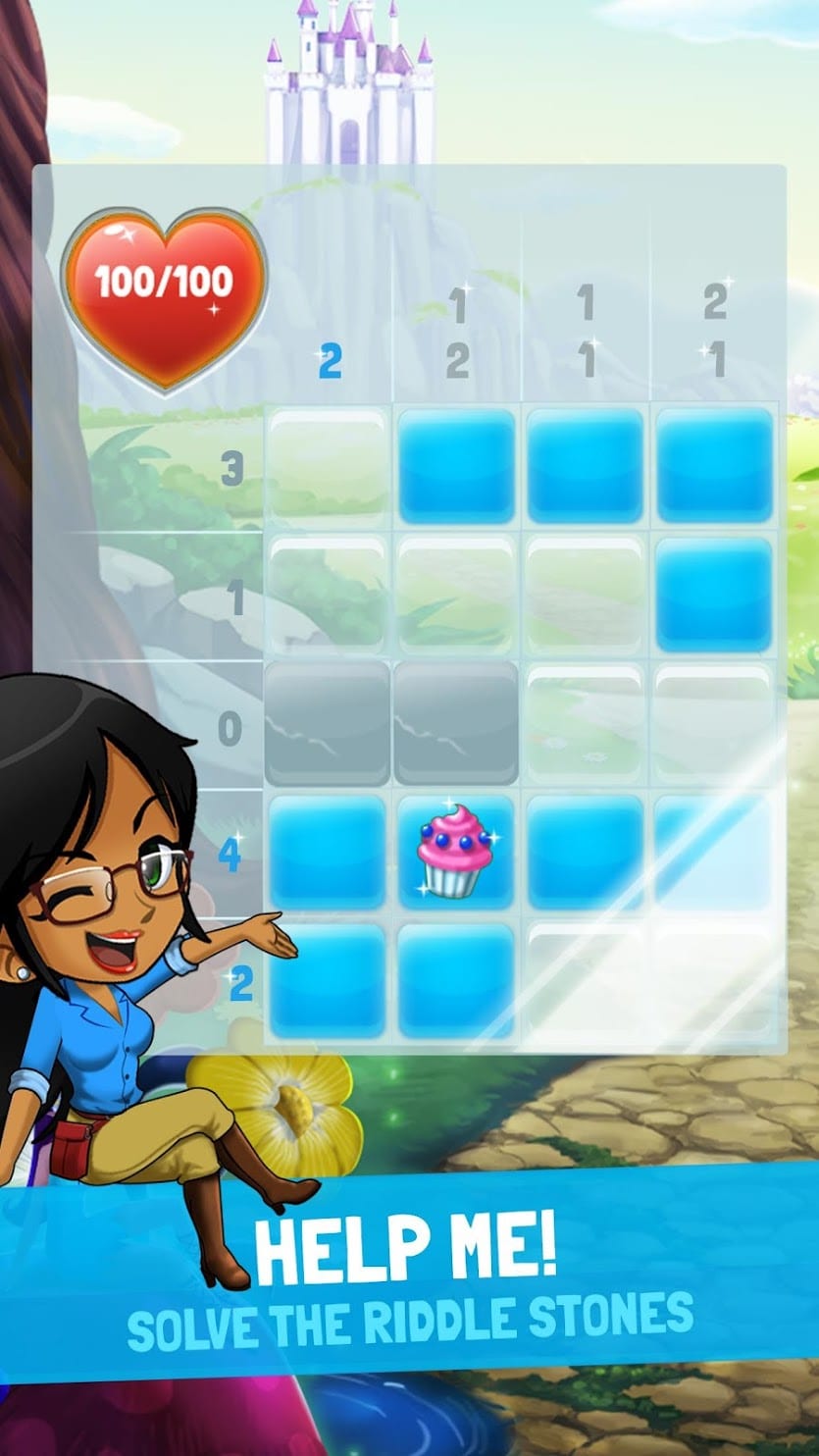 The essence of the game is reduced to solving the numerical code for drawing by correct cells on a game canvas.


You may also like: 21 Free Puzzle Game Apps for Android & iOS
Picross galaxy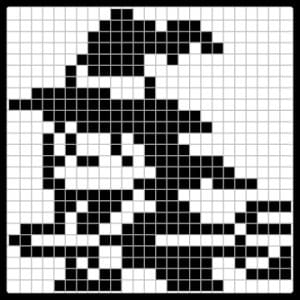 This is a puzzle game whose essence is to recover all digits and get an encrypted picture.
In the menu, you can choose black and white, color, and puzzles sent by other users. You can also upload your own puzzles.
There are a total of 1000 puzzles in the application, but they are frequently updated.
Features of the game:
more than 9000 free puzzles with different sizes of width and height (10×10, 15×15, 20×20, 25×25, 30×30, etc.)
synchronization of solved puzzles between devices
zoom mode allows you to guess even large puzzles
portrait and landscape support
possibility to cancel previous actions (depth of the cancellation vector – 100 operations)
dimming
the font automatically adjusts according to the puzzle size, size and screen orientation of your device
When you press "Play" the first time, but you can turn it off immediately. Also during the game at the top of the screen constantly hangs ads, but it does not interfere much.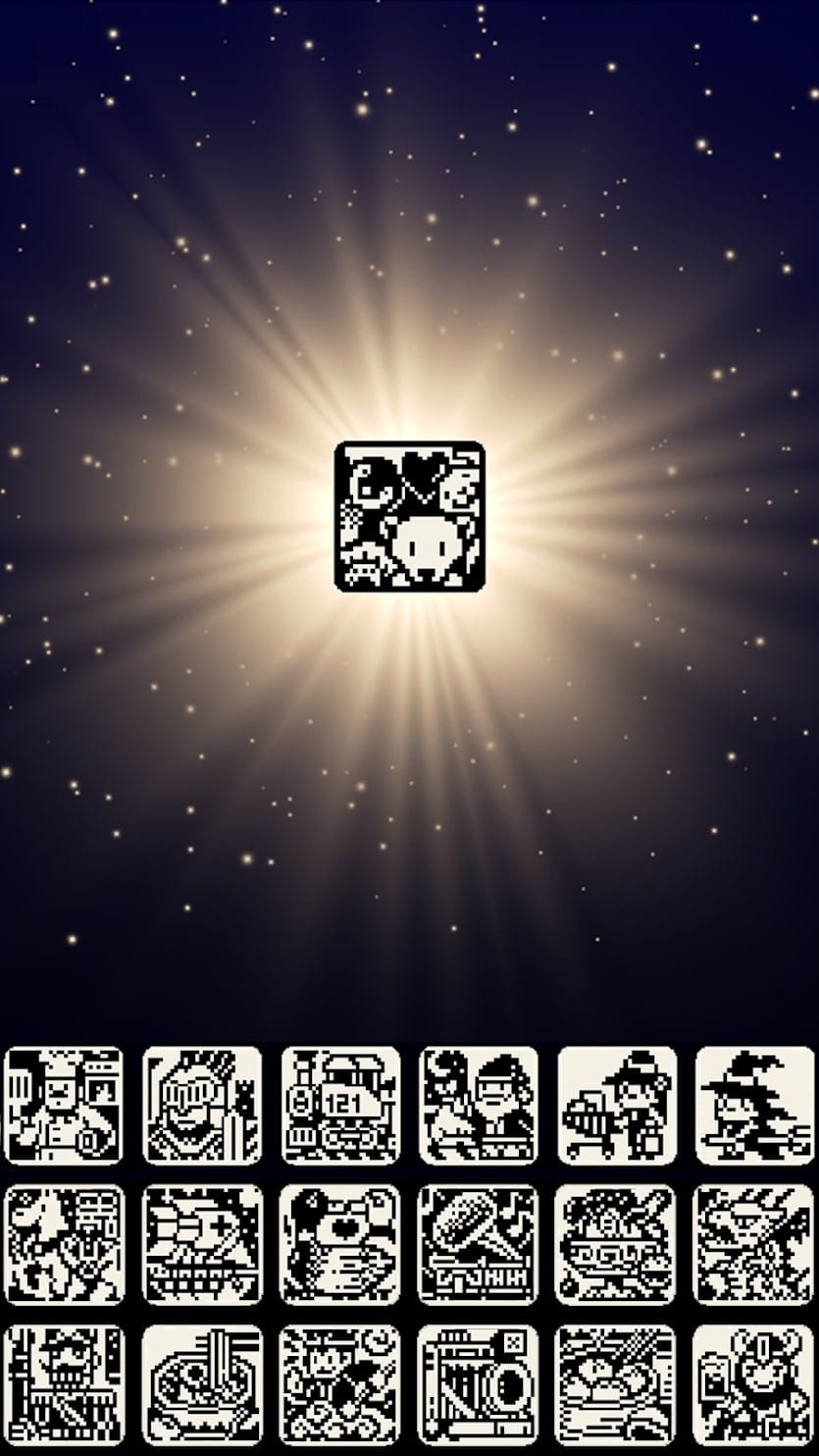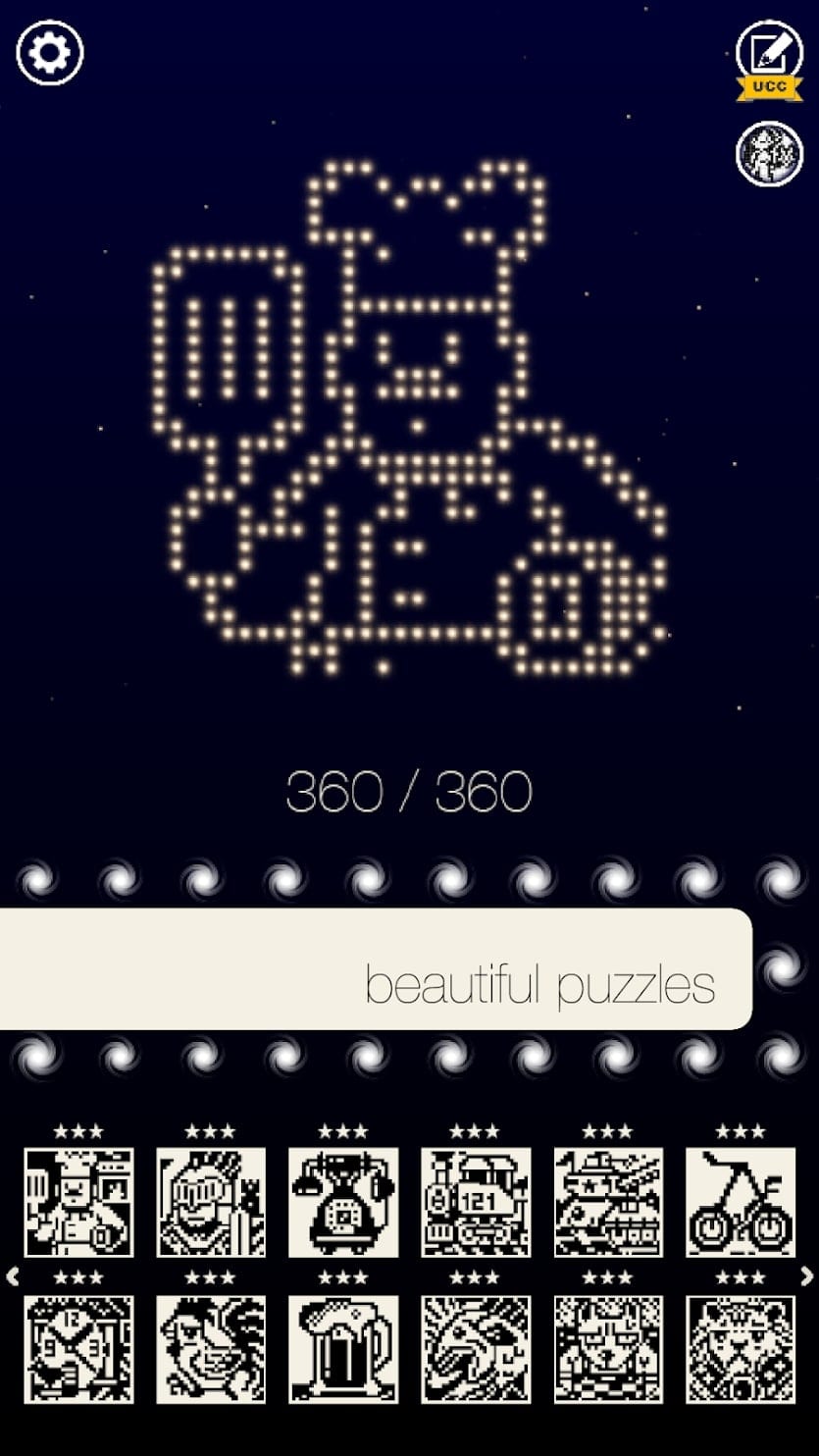 Crossword puzzles can be selected by size. The most beautiful pictures are, of course, on the field a lot more. But on them, and time is spent more.


Logic Pic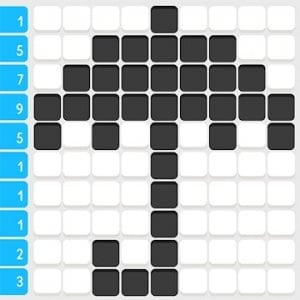 In this game, you will find colored Japanese crosswords with several difficulty levels.
Instead of the classic crossword puzzle, you need to solve the image, which is encrypted. To do this, mark the corresponding cells on the playing field.
If you have never solved such puzzles, the initial levels have detailed hints and you can easily learn the rules of the game. Engage all your inquisitive mind.
This will help you solve many crossword puzzles on different sized playing fields.
Besides, the game has a stylized graphic design, a comfortable user interface, 8 levels of complexity, and a system of hints.
Train every day with endlessly exciting puzzles in the form of Japanese crossword puzzles. It's a great game that will help you develop logical thinking and train your intelligence in the best possible way.
What could be better than "pumping your brain" in an exciting game form? Use logic to paint pixel drawings and solve puzzles. During the first run, you'll be met by a funny character.
His goal will be to teach you the rules and subtleties of the game. You'll be presented with examples of how to complete the game's tasks.
For example, the coloring of cells according to a certain number in corresponding rows and columns, and also other game tasks. So you will not have any difficulties with mastering the rules of this puzzle game.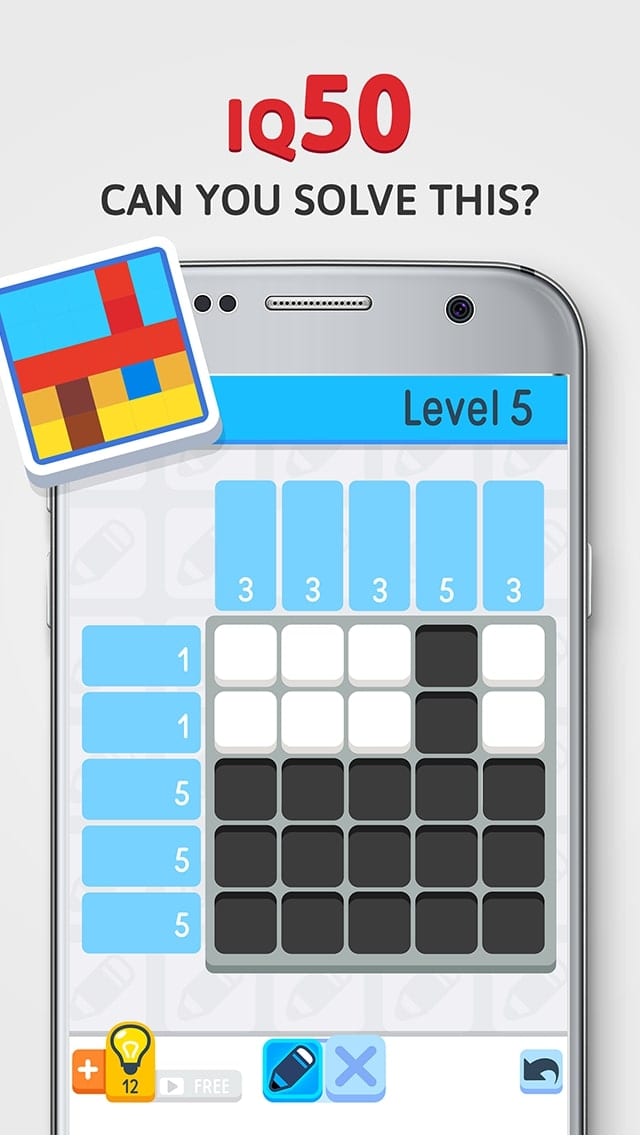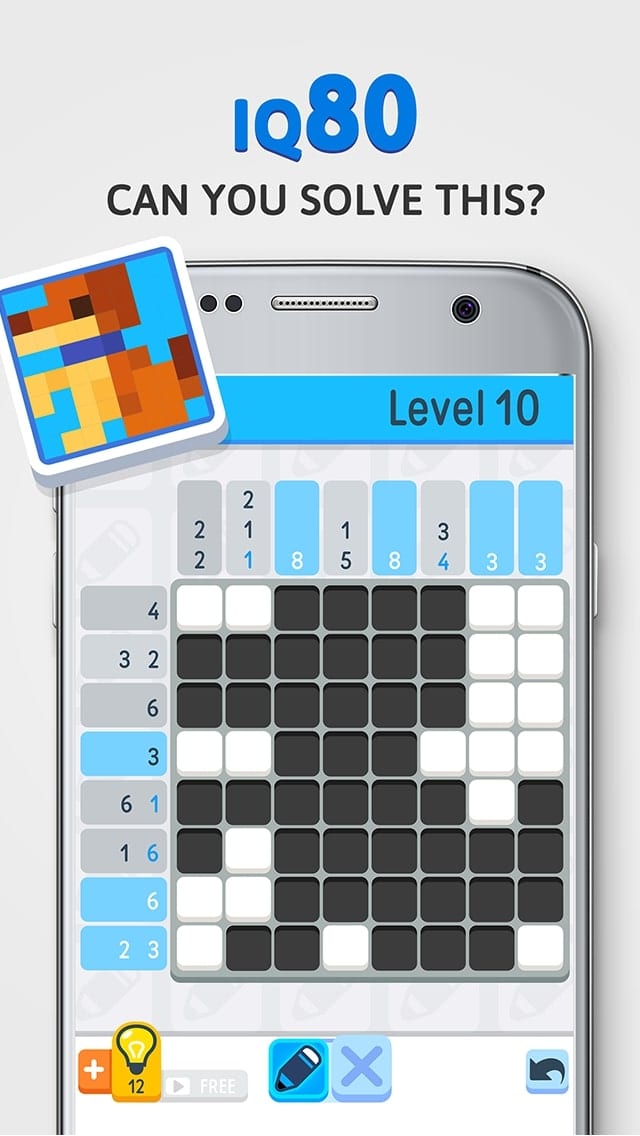 At the end of each level, you will see the time for which you have solved the puzzle. You will be able to set personal records.


Nonograms CrossMe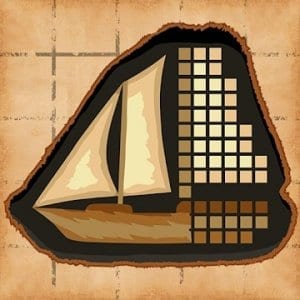 This game has attracted attention to the originality of its task. Unlike the usual crossword puzzles, here you need to guess not a word, and the image.
For many, this option is not just a chance to try something new, to develop their imagination.
But also to touch the beautiful, because the beauty in the paintings to see a lot easier. But is it easier to solve this puzzle – it's still a question.
In this crossword puzzle images are encoded numbers. They are located to the left of the rows and above the columns that determine the number of shaded cells.
The numbers state how many groups of black cells. Or any other color, when solving a colored crossword puzzle. They are in the corresponding rows and columns, and also how many cells are combined in each of such groups.
Consider one example, the combination looks like this: "5 2 4". So, this row contains three groups, the first of which contains 5 cells, the second two cells, and the third four cells.
These groups should be divided into at least one empty cell. In a colored crossword puzzle, the groups can be located close to each other if they have different colors.
The task is to determine how exactly these groups should be distributed in the field.
When solving, each row and column should be considered separately from each other, gradually moving on to the next rows and columns. The unraveling process looks as follows.
First, it is necessary to determine which cells should be painted over in any possible arrangement and to paint them over.
Then we define the cells that cannot be painted over and mark them with a cross or dot for convenience. Next, we identify the numbers whose position is already known and cross them out.
As a result, we get a field with markings that allow us to go through the rows and columns again and identify new markings.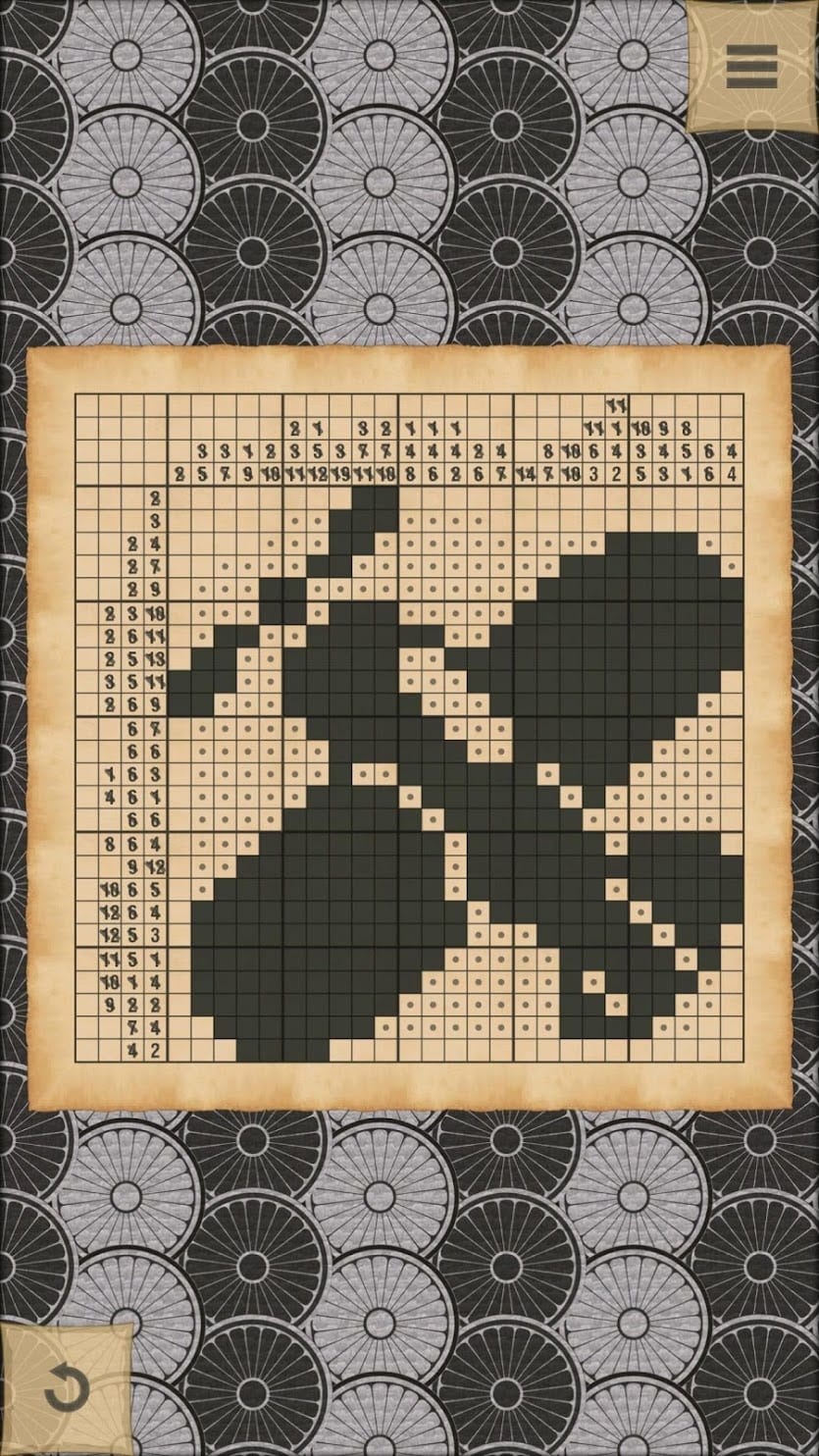 The process is repeated until the crossword puzzle is completely solved. And now you can see an encrypted drawing in it.


Nonograms Katana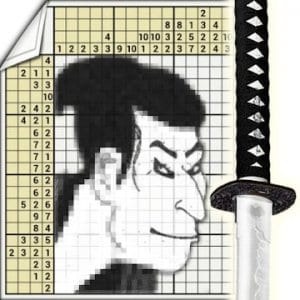 In this game, you will be able to solve puzzles to open pixel images with characters and items from different games.
Open up characters you know well from the games by playing this puzzle game where you'll have to decipher the image.
The main task of the player: to figure out what kind of character or object is behind the gray cells.
To do this, navigating by numbers located on the side you need to fill the cells or mark them with crosses.
This game is suitable first of all fans to solve the problem of Griddler puzzles. And also everyone who is partial to the good old games in the eight-bit schedule.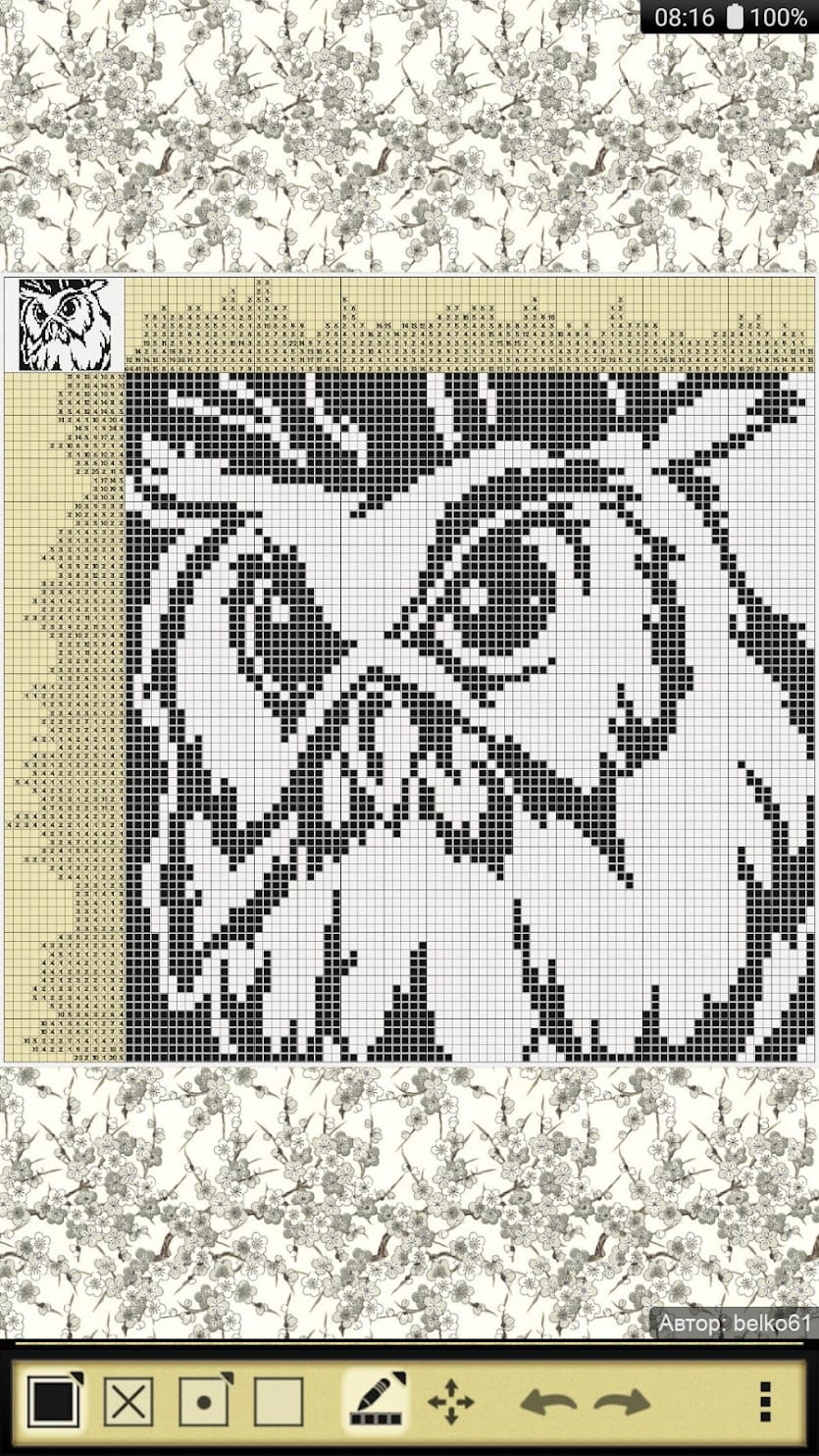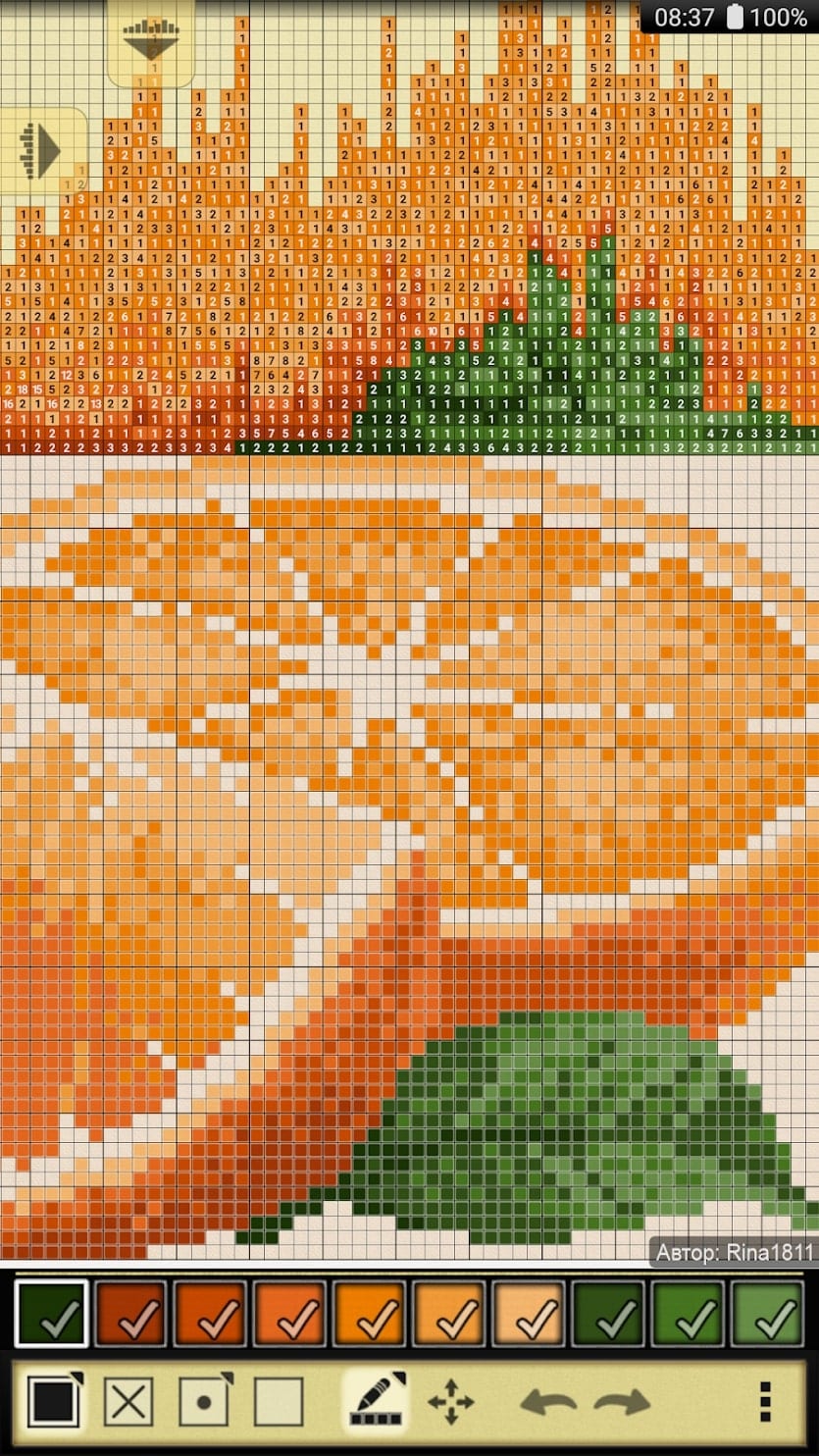 Note the empty cells training logic and cleverness, solving pictures pixel by pixel in this logical game.


No.5 Nonogram logic puzzle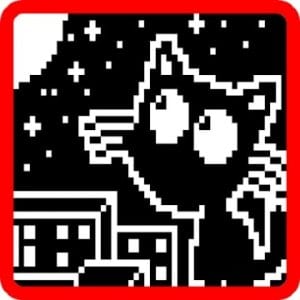 Here is another interesting puzzle game – Japanese mosaic, which is also known as "Japanese painting".
In it, as well as in Japanese crossword puzzles, using numbers to encrypt the picture.
Each number shows how many adjoining cells (counting the one with the number) must be painted over.
Thus, the numbers used are in the range from 0 to 9 inclusive. If you like Japanese crossword puzzles and in general any graphic puzzle, then you will certainly like this game.
Nonogram Logic is a Japanese crossword puzzle game with simple rules, that aim is to solve the hidden picture correctly. Here you need to paint over the empty cells horizontally and vertically to restore the encrypted image.
Numbers are keys that state how many squares you need to paint, and in the case of many numbers, you need to leave at least one square between each sequence.
The order is also important, it must match the presented numbers. This way you will gradually unravel the non-pattern until the Japanese crossword puzzle is completely solved.
In case of any difficulty, you can always use a hint. Each open picture will be saved in the gallery and you can return at any time to view your collection of open images.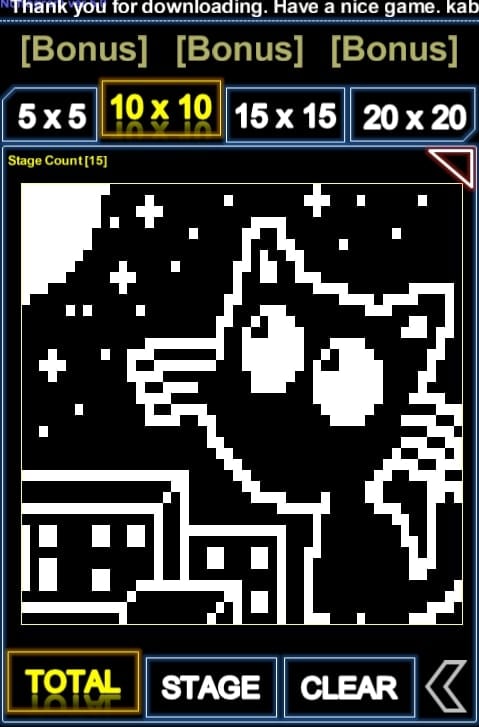 Nonogram Logic has a pleasant and minimalistic interface with well-matched colors. As well as the ability to select the appropriate level of complexity.

You may also like: 11 Free low MB games for Android & iOS
Conceptis Pic-a-Pix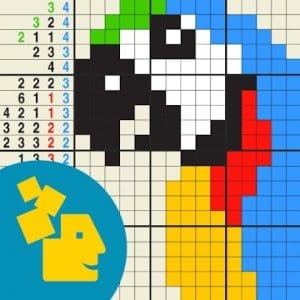 Train your mind and attention by solving Griddler puzzles on your mobile phone in this exciting game.
This type of crossword puzzles has very easy to understand rules. You are required to unravel an encrypted picture.
To do this you need to paint over empty cells in horizontal and vertical rows. On the side are the numbers, navigating on them fill in the cells.
But try not to be mistaken, because if you spend three lives, you will lose. But, you can switch to the classic mode, where there will be no restrictions on lives and there is a function of cancellation.
To do this, go to the settings and choose the appropriate game mode. Even if you have never played Japanese crossword puzzles, it is not a big deal. There is a built-in guide, which will allow you to learn the basic rules.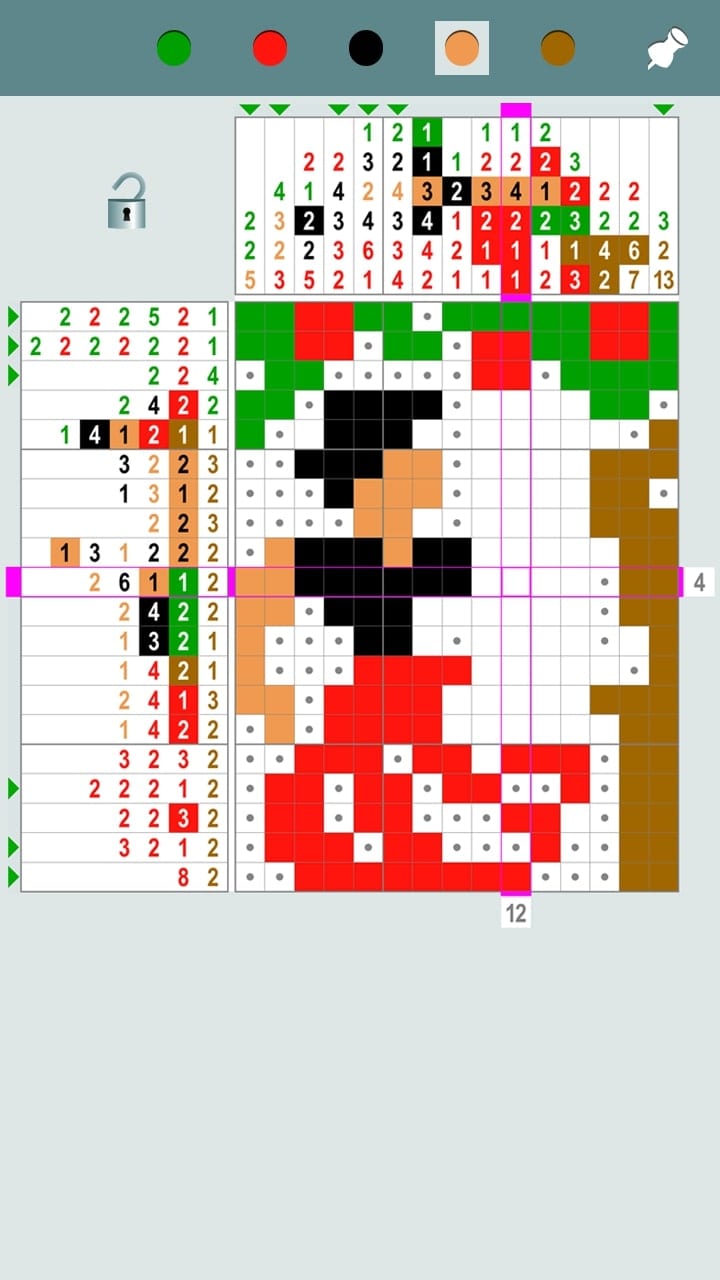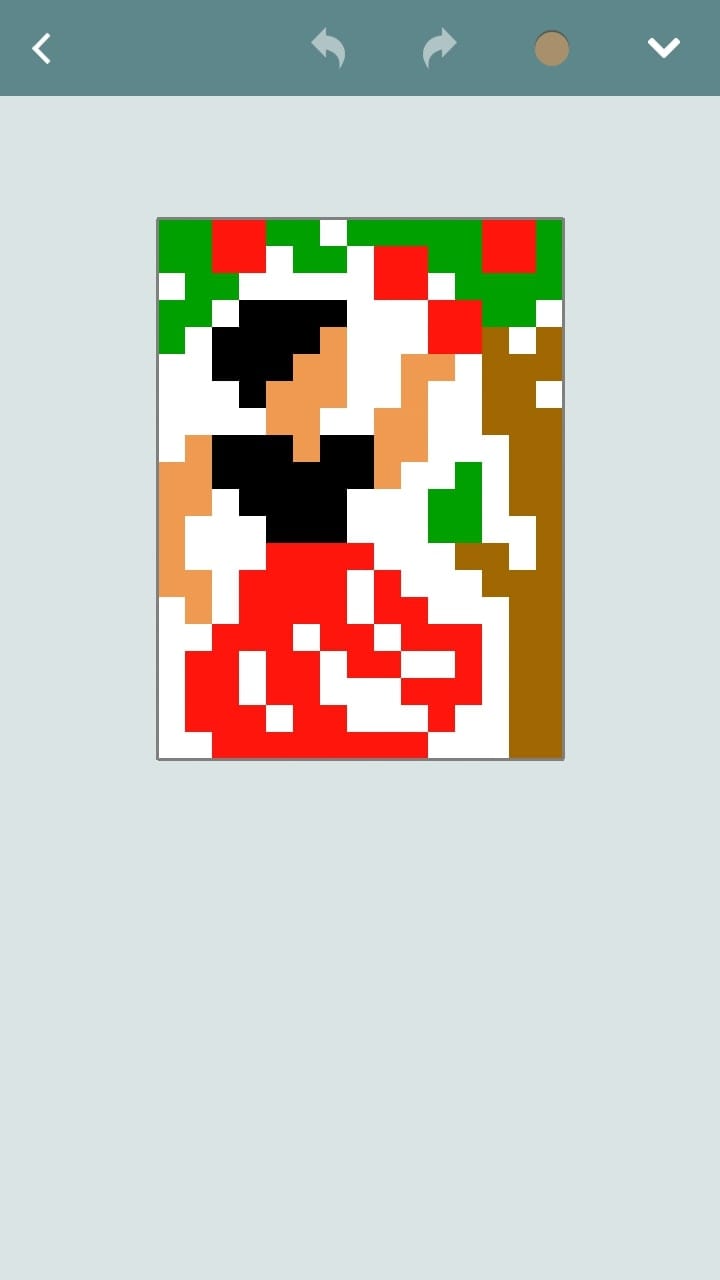 Also in this game, there are three levels of difficulty to choose from. In case of any difficulty, you can always use the hints.


Falcross – Nonogram & Picture Cross Puzzles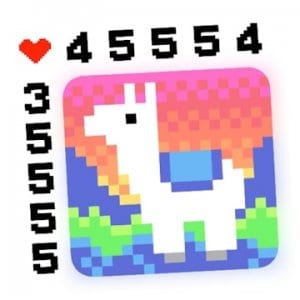 This game has a special tool "Ruler", which will help to draw a line (delete, draw, setpoints).
To activate it, click on a cell for a few seconds and then draw the desired line.
You do not need to click on each cell to draw a line.
Keep in mind that if you have 2 green, 3 red in a line, it does not mean that there is necessarily a space between these blocks.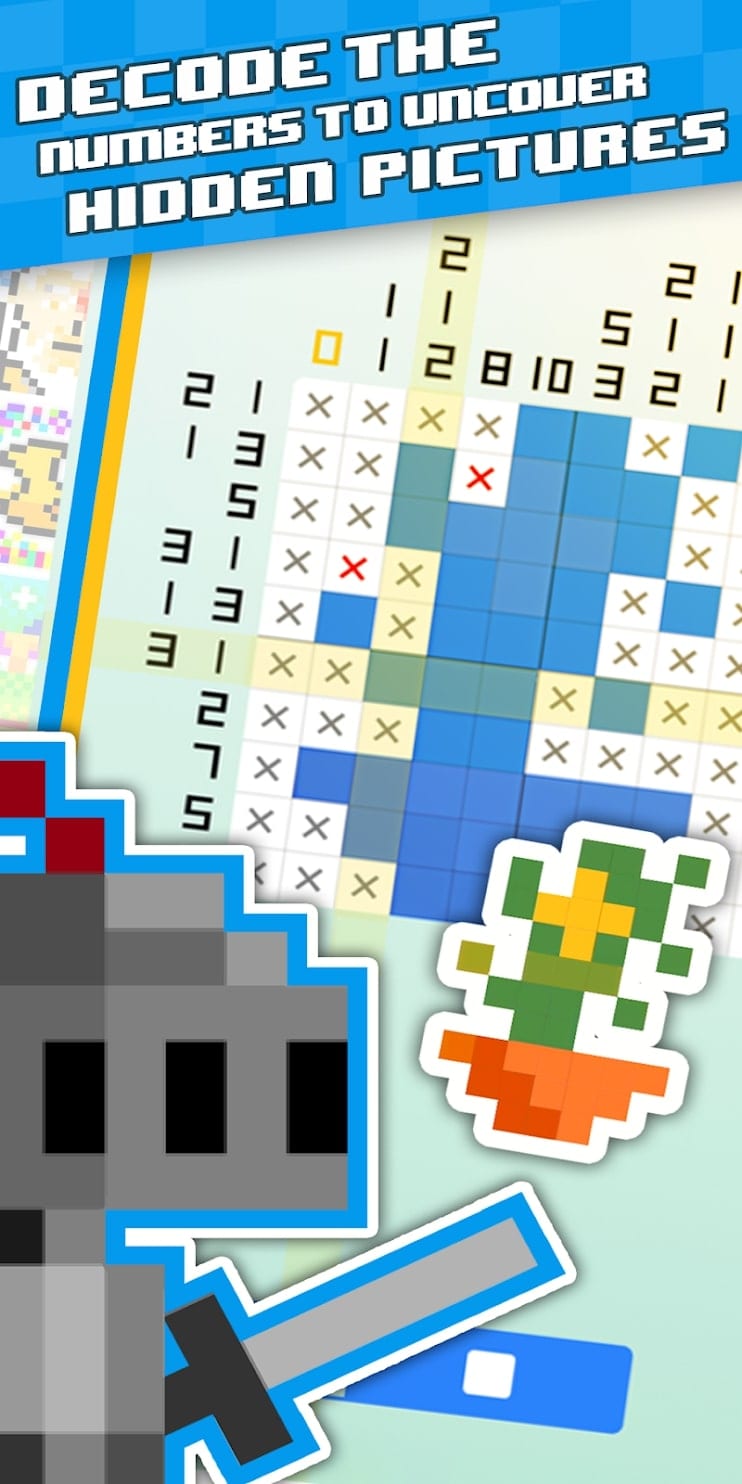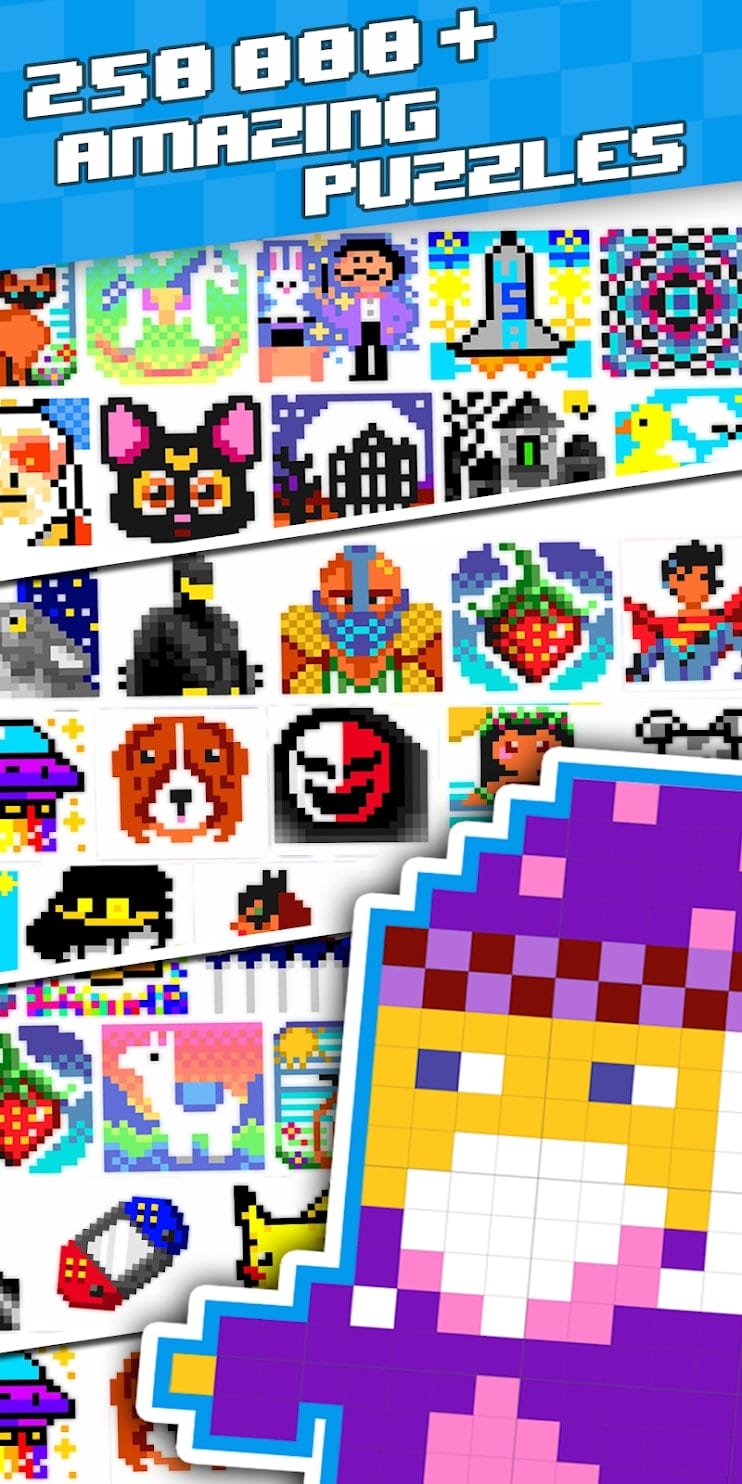 In this game, there are 5 colors available, which allows you to use beautiful color pictures.


Conceptis Link-a-Pix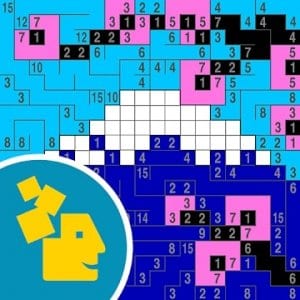 This is an entertaining logic game that combines the spirit of Japanese puzzles and the warm atmosphere of the harvest festival.
A golden autumn landscape, rich gifts of nature from the horn of plenty, and over 100 thematic levels await you.
This game is also known as Japanese scandals, nonograms, and Japanese puzzles. But no matter what we call it, the exciting process of the game is provided for you.
You will visit 6 different locations, where you will solve 120 autumn puzzles, both simple and complex.
Pleasant music and high-quality graphic design will not leave indifferent even the most refined fan.
Each level contains a new picture in the autumn theme. Solve all the riddles and enjoy the fascinating gameplay. No matter whether you're a beginner or a professional, there's a clever training that's good for any player.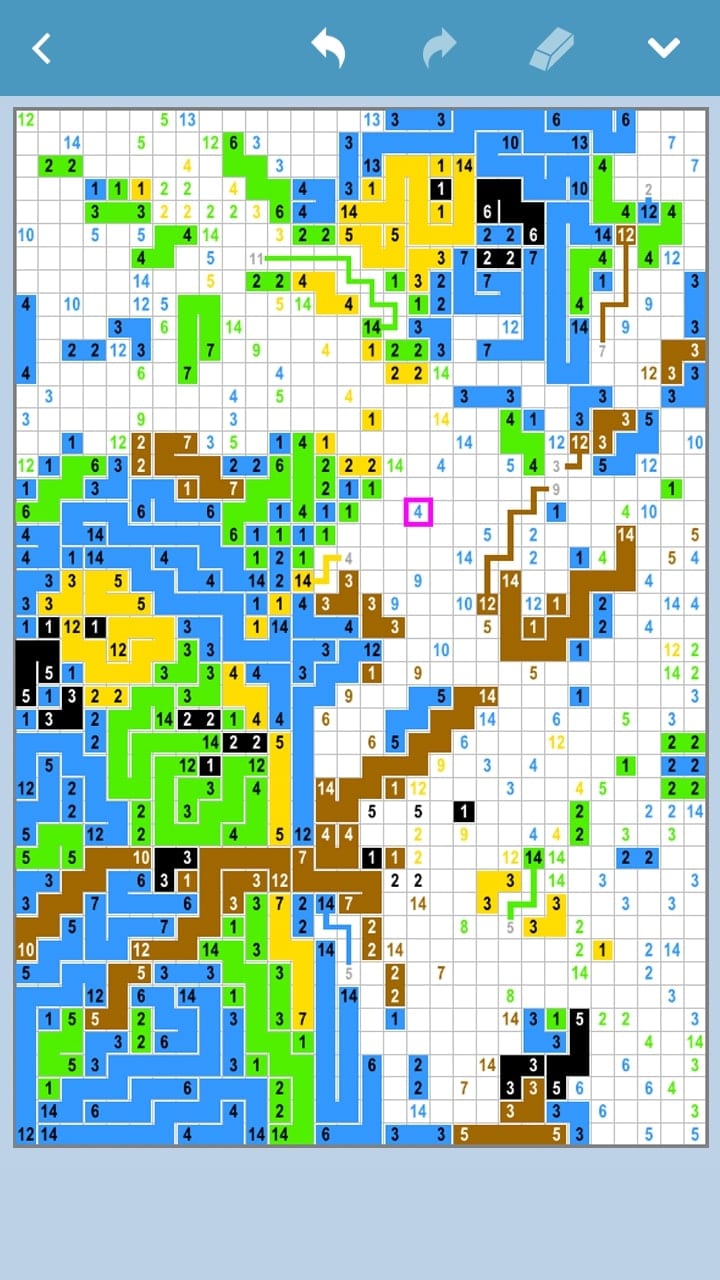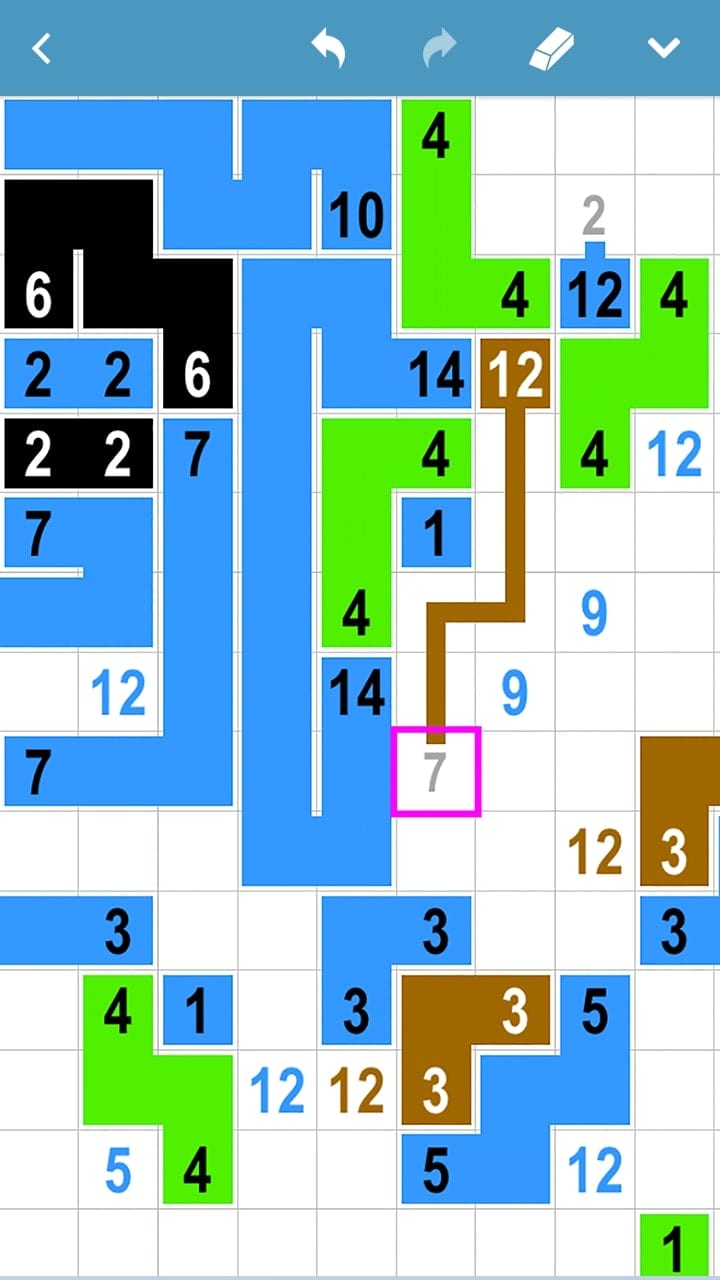 Take your mind off the hustle and bustle of everyday life. Relax, turn on your logical thinking, and immerse yourself in the intellectual atmosphere of nonograms.


Nonogram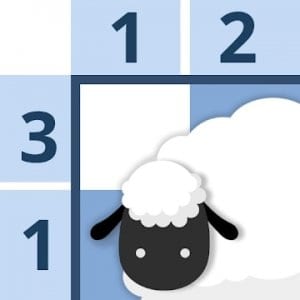 This game offers black and white Japanese crossword puzzles.
They are divided into subgroups by resolution depending on the width and height of the crossword puzzle.
If you like Philippine puzzles, then you will definitely like Japanese puzzles. All jigsaw puzzles have a single solution.
The field of this jigsaw puzzle is a grid, calculated by horizontal and vertical lines.
Numbers that are shown at the top and left describe the order of the groups of painted cells in the horizontal and vertical respectively.
The group has no omissions, and there should be at least one empty (unpainted) cell between two adjacent groups. The groups follow exactly the order in which the corresponding numbers are given to them.
The puzzle is solved in the following principle:
Initially, the cells that will be accurately painted are identified.
Cells that cannot be painted over are identified – such cells are marked with crosses.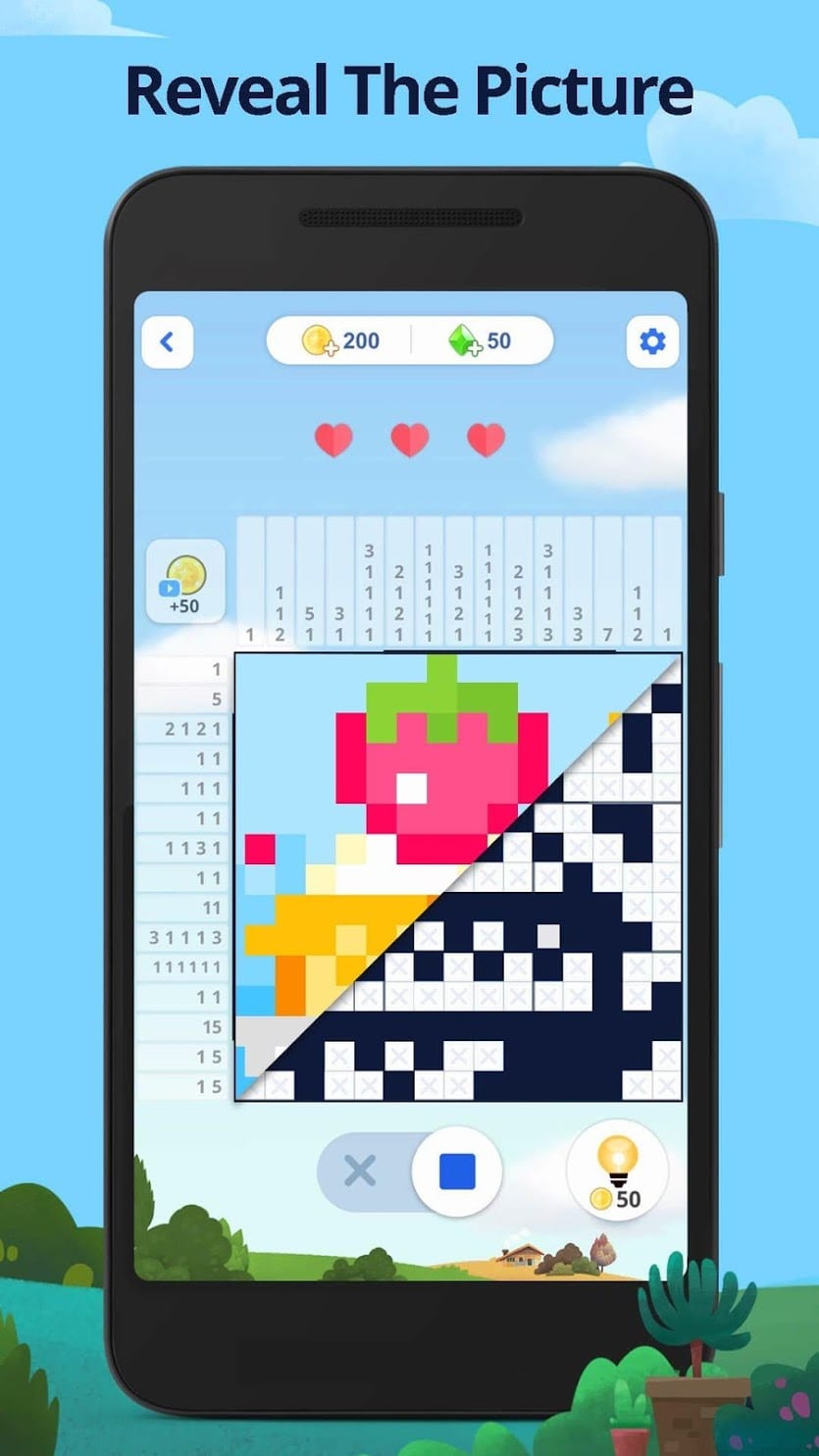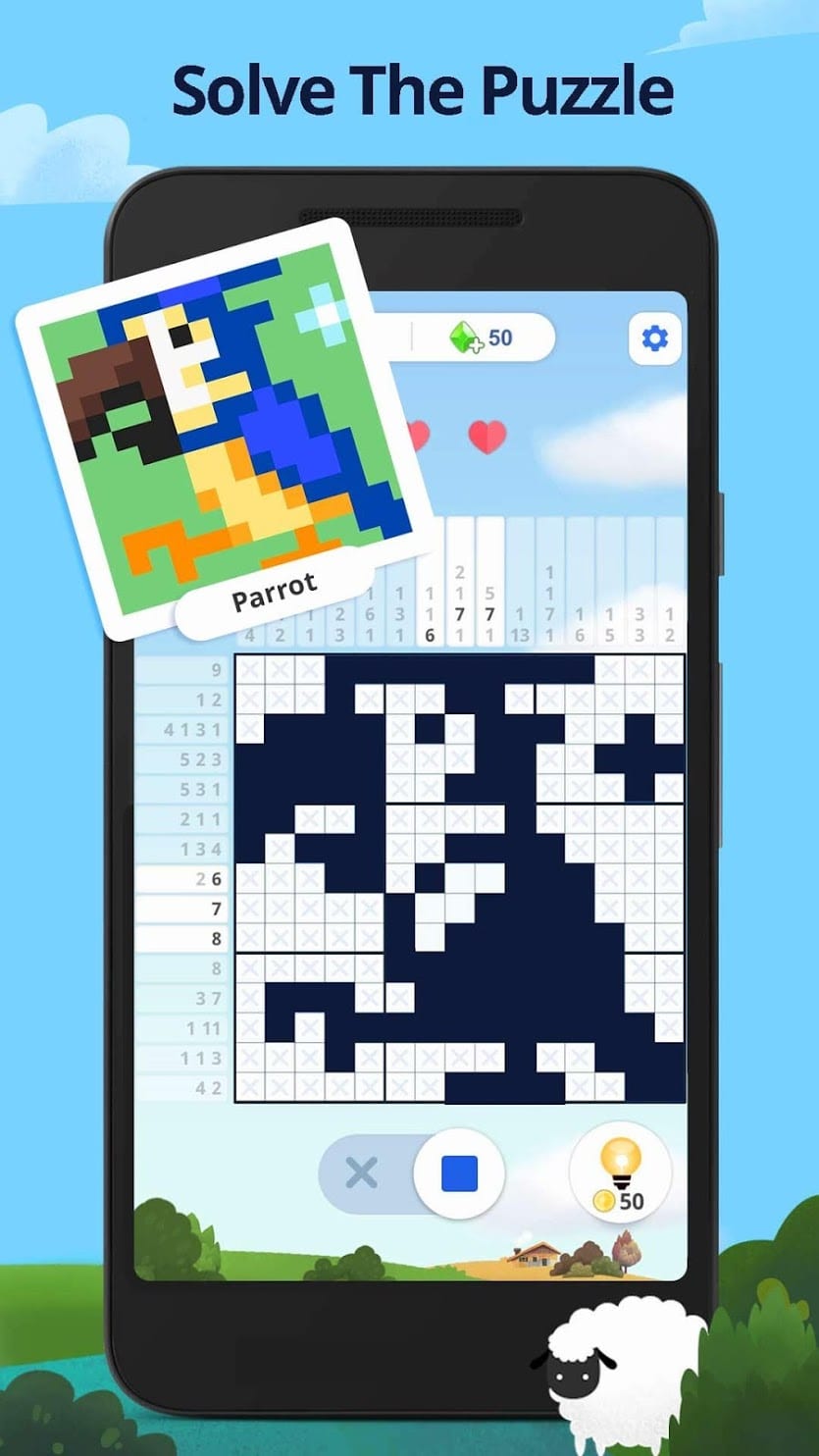 This process is repeated cyclically until the crossword puzzle is solved.


You may also like: 9 Free Cube Puzzle Games for Android & iOS
Conceptis Cross-a-Pix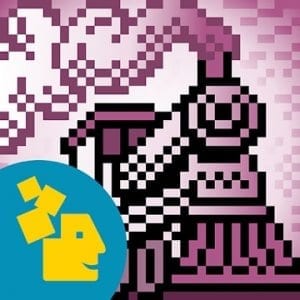 This is an interesting game in this genre. For convenience and visibility, the interactive user interface illuminates the cells of the game board.
It is done according to the chosen color scheme. It is adjusted by means of the rainbow mini table at the top of the screen.
And for simplification of the puzzle solution in each game, you can ask for help three times. To do so, click the exclamation mark button.
Or you can start a new game at any time by clicking the middle triangle button. There is also a training mode for beginners, which can be started by pressing the button with a question.
Pressing the leftmost button with a cross clears the before filled cells of the playing field. The button with the grid opens the player's rating.
The extreme right button with a checkmark is necessary for check of correctness of input. It becomes active after the selection of at least one cell of the game board.
If the drawing is solved incorrectly, after checking the cell with probable errors are highlighted with a pink background.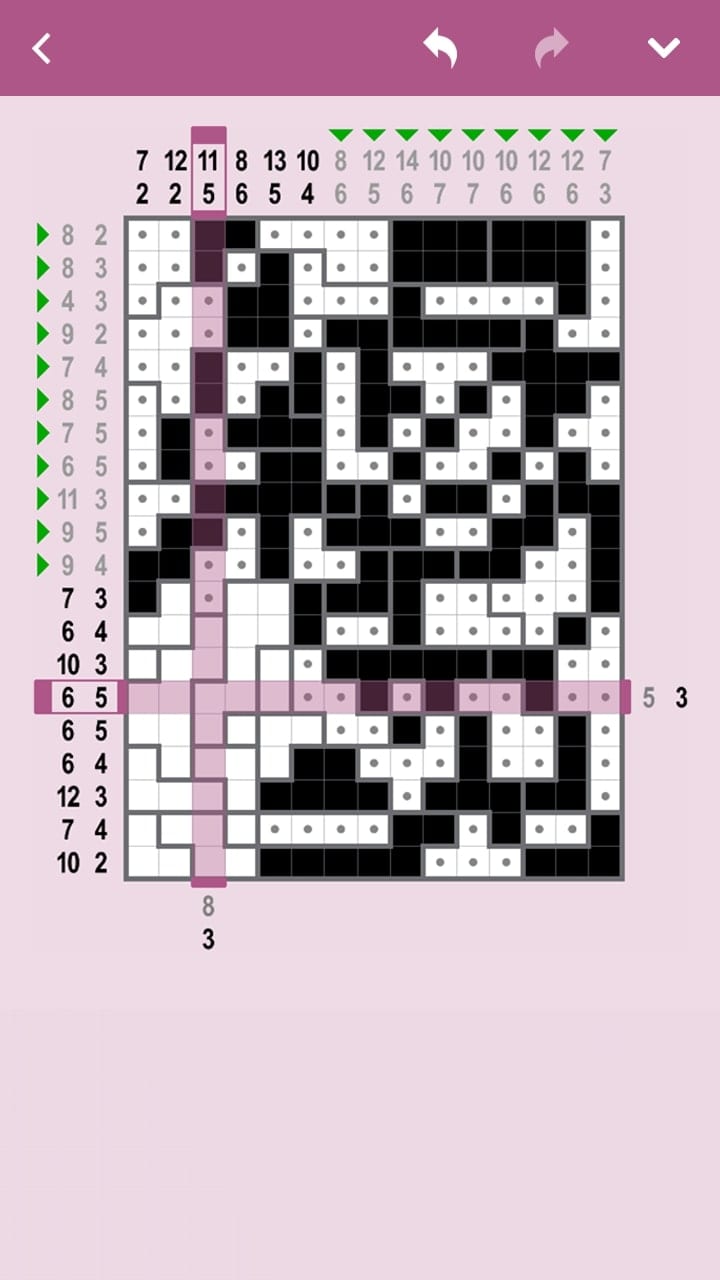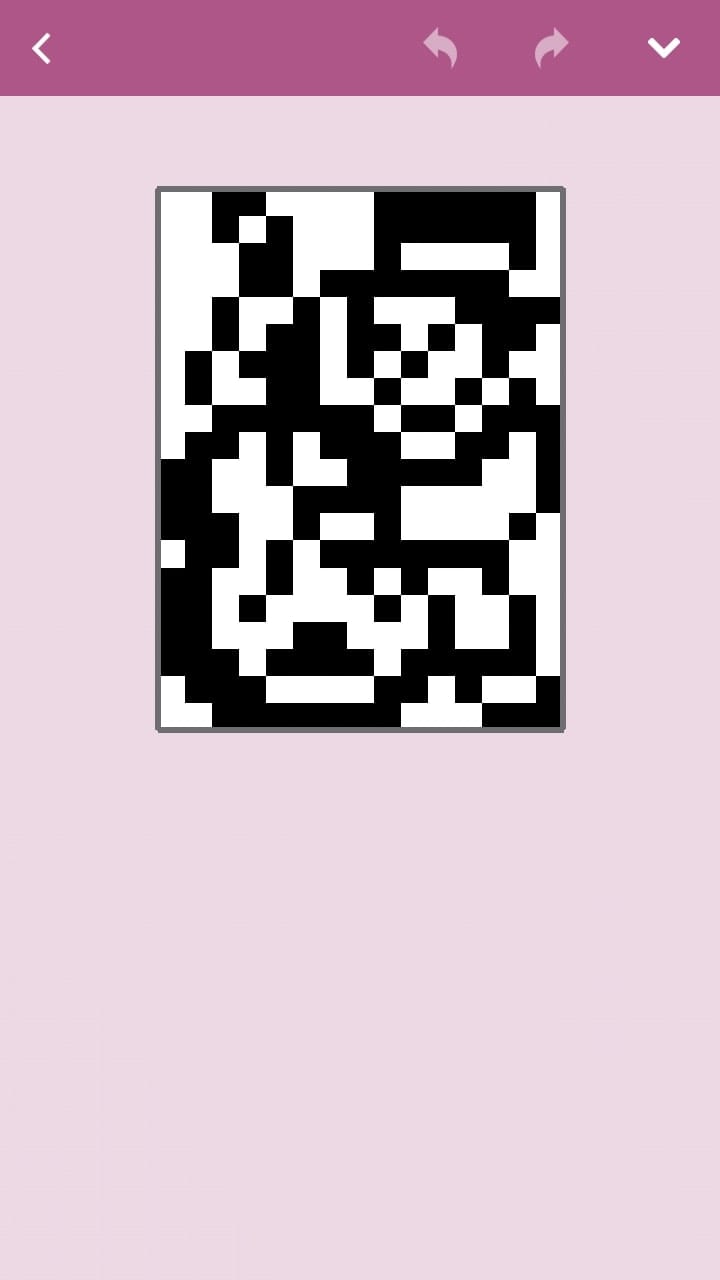 It allows you to correct misprints and check the solution again.