You may need the voice change feature in a variety of situations. For example, pranking friends, anonymous dating, or original greetings. Thanks to a variety of mobile apps you can change yourself beyond recognition, including your speech.
With our review, you don't need to understand the functionality of each service by yourself and choose the one that suits you best. Check out the features of these best scream voice changer apps 2023 and get all the tools you need.
Keep your privacy with these best voice changer apps during the call.
Scary Voice Changer & Recorder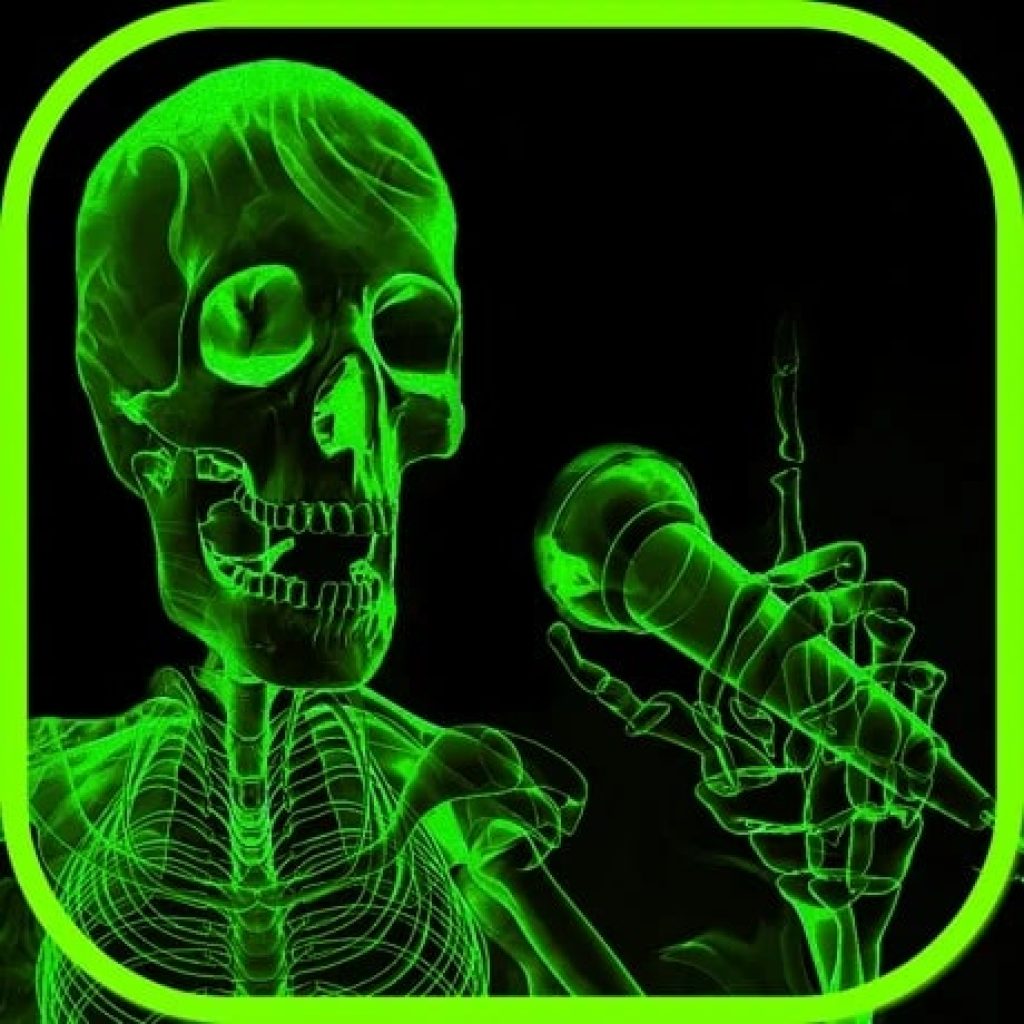 Scary Voice Changer & Recorder is one of the best apps with which you can change your voice. The developers have created a program that combines ease of use with high functionality.
The essence of the app is that it allows users to change their voices so that the result sounds as intimidating as possible. You will be able to create such an effect that you will sound like a demon, a dragon, a frightening bear, or a robot, for example.
This can come in handy for many different occasions. For example, if you want to organize a Halloween party, you'll find it useful. Or you can use it to play tricks on your friends, there is no limit.
All in all, there are dozens of different voice filters available in the app. All you have to do is open the program and say something on the recording. After that, you will be able to choose an option from the variety presented.
If you're not happy with what the developers have already created, there is a special custom film. This means that you can make all the settings for yourself and come up with something new.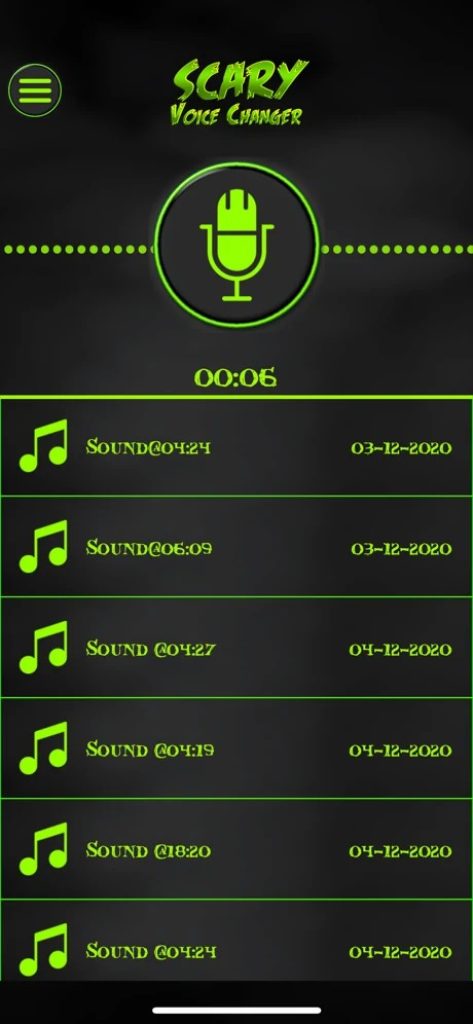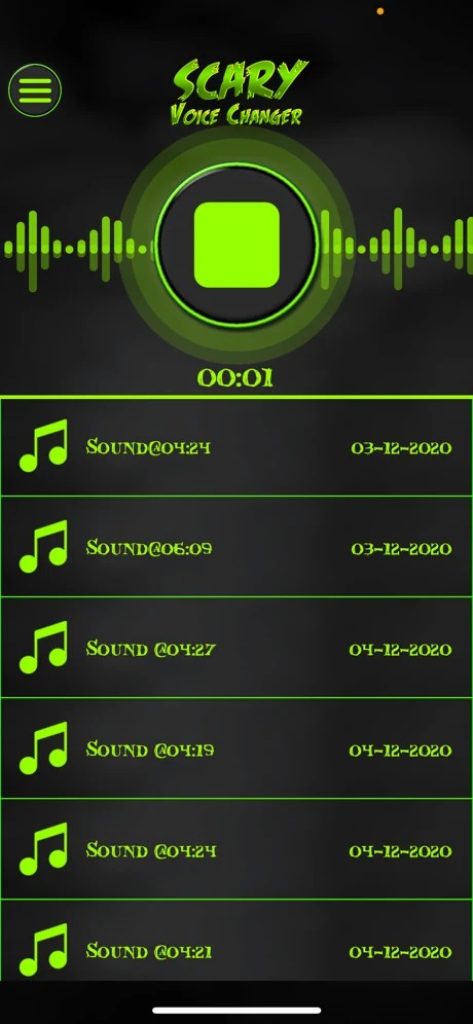 In addition to imposing the filters themselves, you can also do some simple sound editing. For example, you can change its speed here. You can easily upload the result to your device or share it on social networks.

You may also like: 8 Best Female to Male Voice Changer Apps for Android & iOS
Scary Voice Changer & Recorder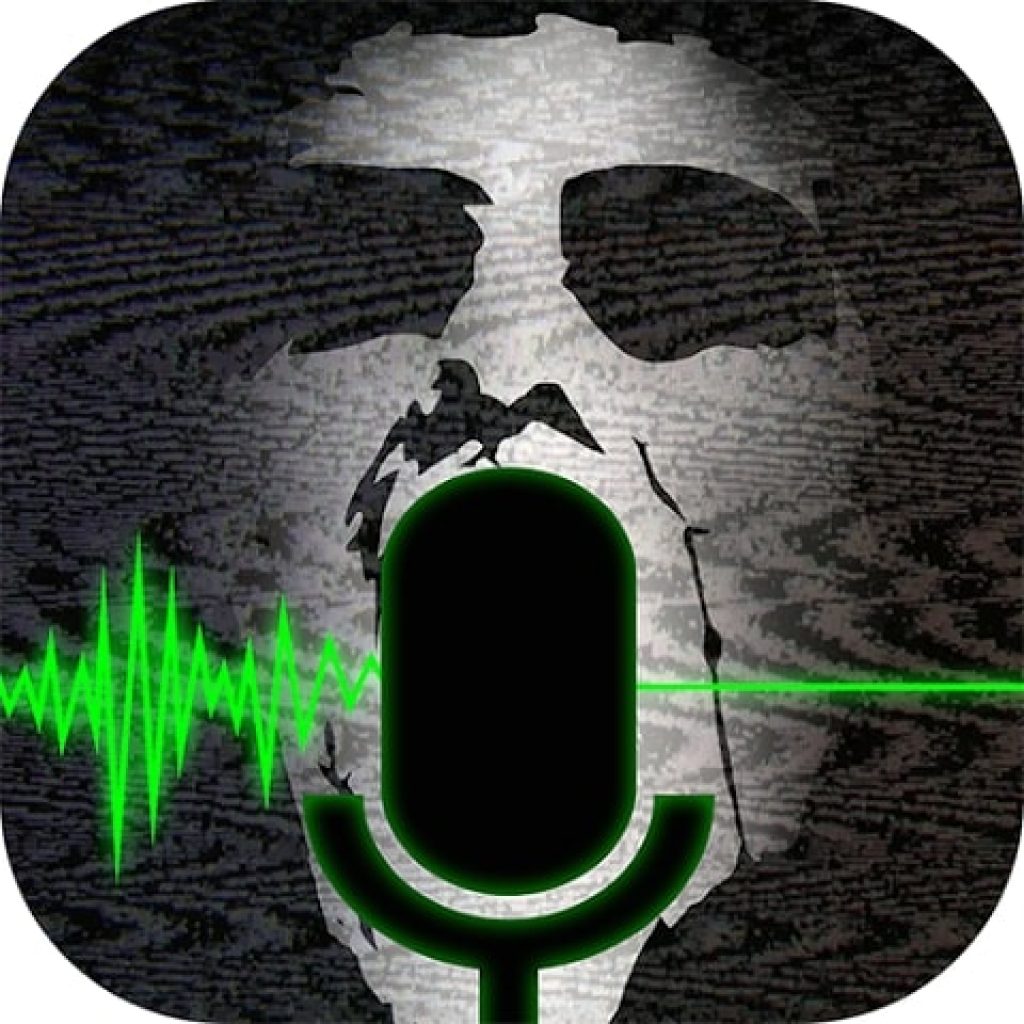 Thanks to the Scary Voice Changer & Recorder app you will be able to process your voice and make it instantly scary.
If you have ever wanted to play a trick on your friends or, for example, throw a Halloween party, you probably needed a program like this.
It includes all the features you need. But at the same time, it is easy to use and anyone can get the hang of it, regardless of their software skills.
To edit your voice in the app, all you have to do is follow a couple of steps. First, record your voice on the built-in voice recorder. After that, pay attention to the panel at the bottom. On it, you can choose some sound effects that will change your voice and make it scary.
To understand exactly what you need and to make a choice, try out all the effects in practice. You're sure to find something to suit you because the developers have added a huge number of filters.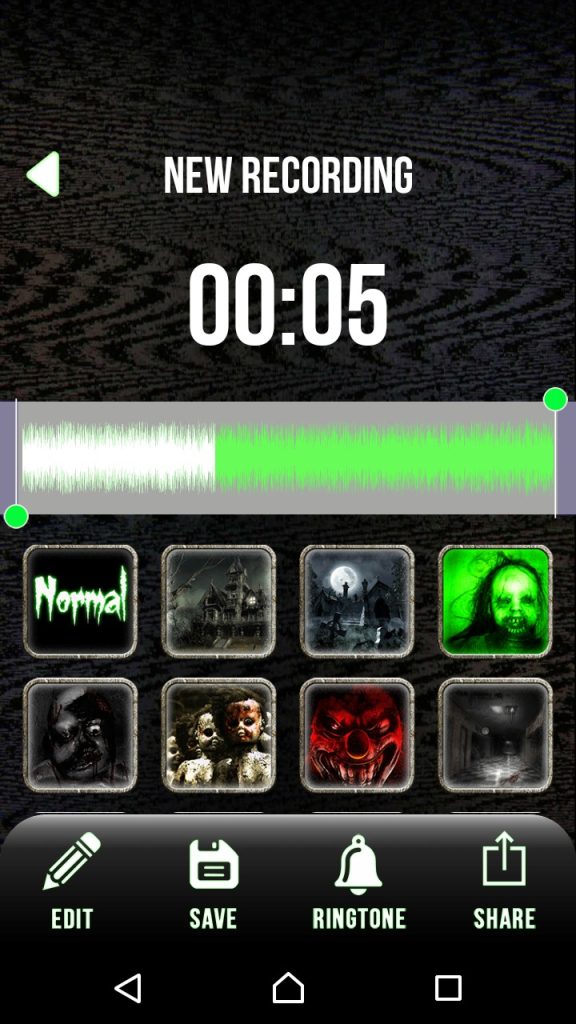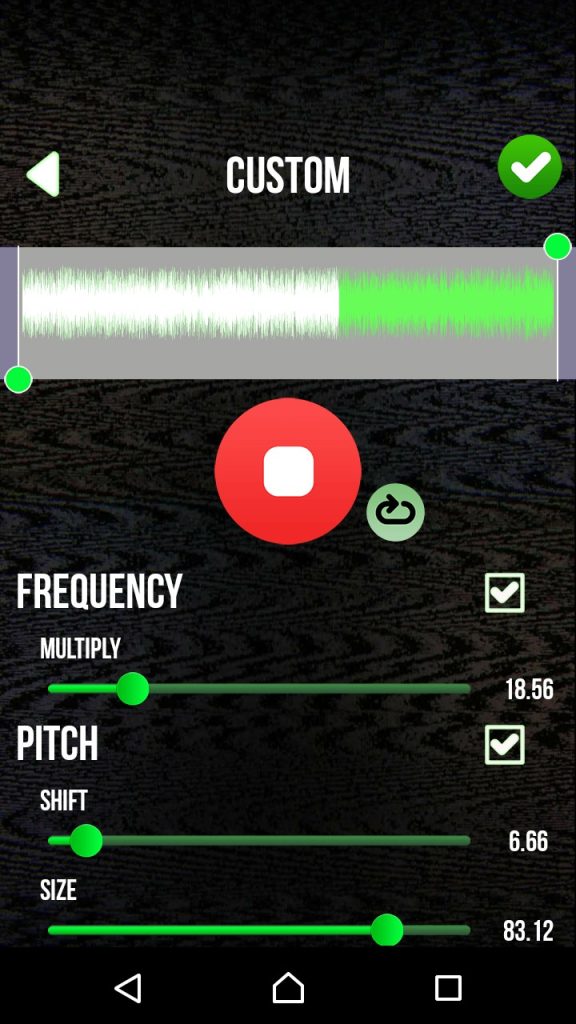 Once you've found and applied an effect you like, click the save button and the recording will be on your device. If you want to send it to a friend, click on "Share" and choose any of the social networks.

Creepy Voice Changer
You have a Halloween coming up, but you don't know how to add variety to the holiday? Then you definitely need the Creepy Voice Changer app.
It was created especially for Halloween and is designed so that you can change your voice on the recording to make it more spooky and scary.
The essence of the program is that you get access to several sound effects. They set the atmosphere of this spooky holiday in one way or another.
For example, there's a filter that will make your voice sound like an alien's speech. Or a sound effect that looks like a conversation in an abandoned church. All of the filters provided are perfect for you to tell a story on Halloween night and really enhance the effect and impact on your listeners.
To work with the program, you just need to follow simple instructions. First, open it up and record your voice on the built-in recorder. You don't need to find a way to record your speech in advance.
After recording, look at the panel at the bottom and choose the effect you want. All of them are accompanied by clear pictures. You can also experiment and figure out exactly what you want.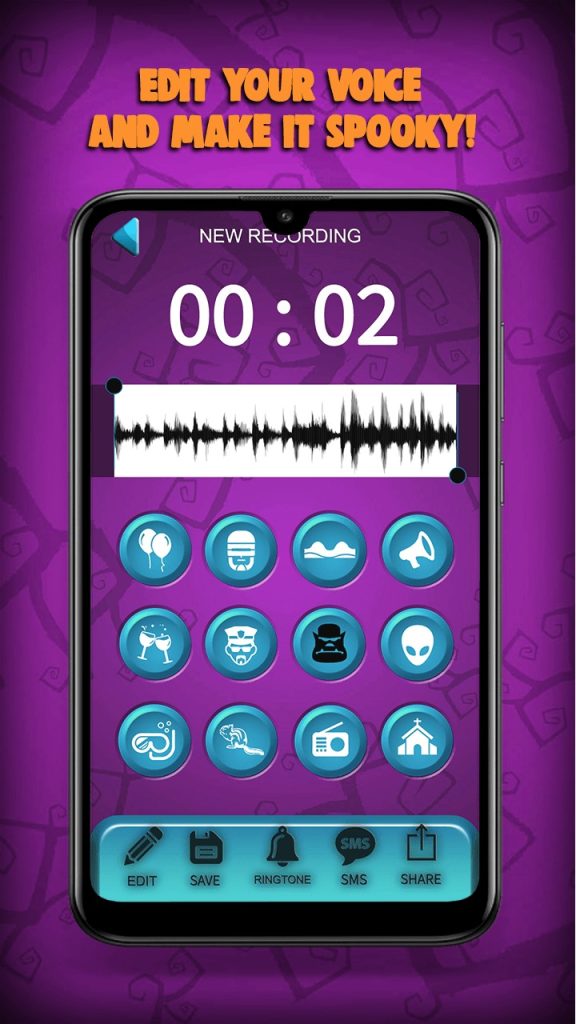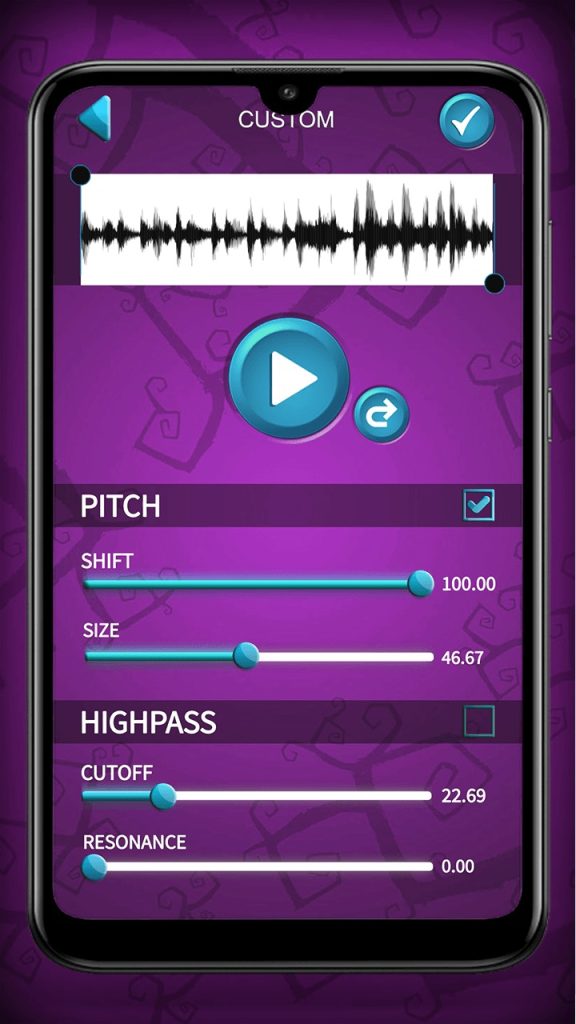 After editing, upload the result to your device, and be sure that this Halloween will not go boring!

Voice Changer Plus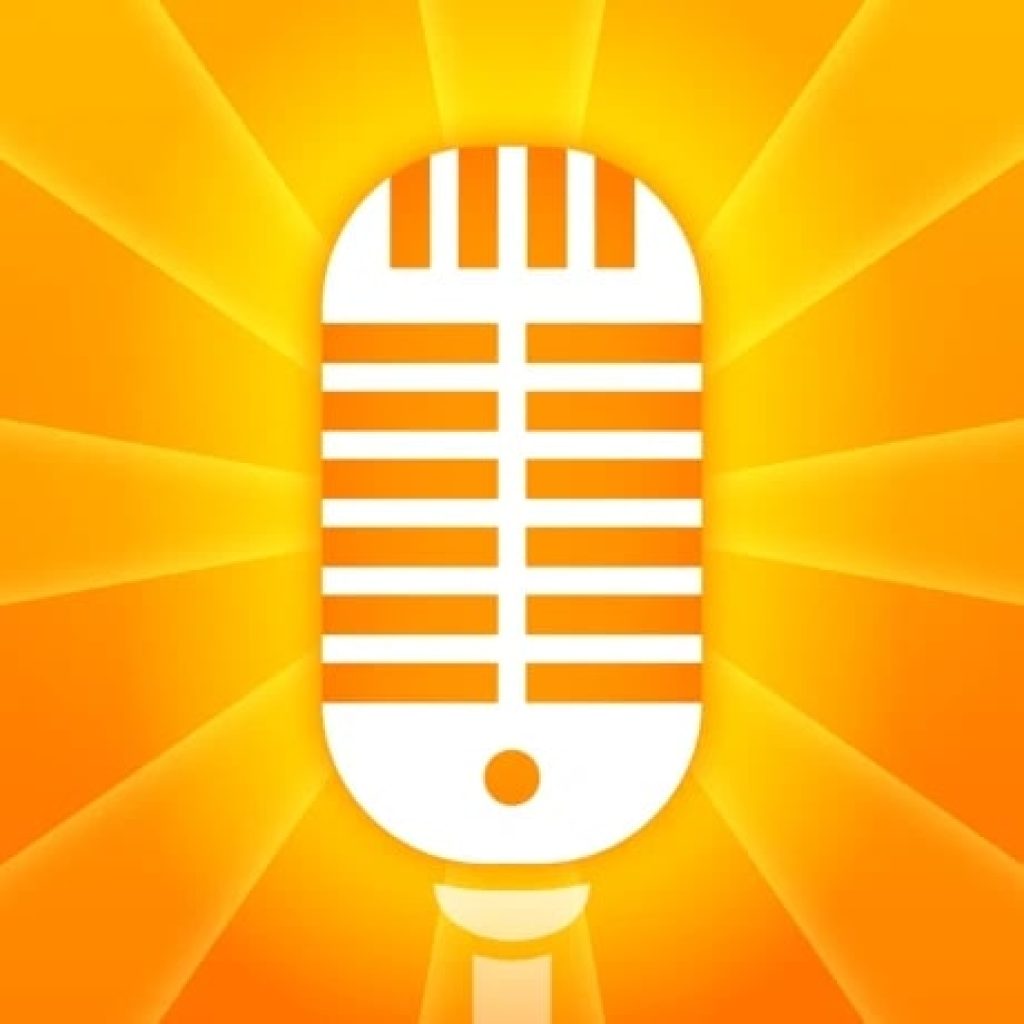 Do you find the process of changing the sound of your voice too complicated? If so, Voice Changer Plus comes to your rescue.
With this app, you can quickly and efficiently apply a sound effect to your recording or change the voice itself right on your phone. The developers have made the app so that to use it you do not need absolutely any special skills.
Users note the extremely simple and intuitive interface. All the functions in the program are accompanied by bright and symbolic icons that will be easy to understand.
In general, the app includes several functions. The first thing you will have to do is to record your voice in the program. To do this, you will need to click on the microphone icon. Once the recording is successful, you can turn your attention to a panel with a huge number of icons and buttons.
All you see are various sound effects and voice filters. They are accompanied by pictures and captions so that you can quickly find the right one. Rest assured that you will find exactly what you are looking for. You can change your voice and make it sound as if you were breathing helium.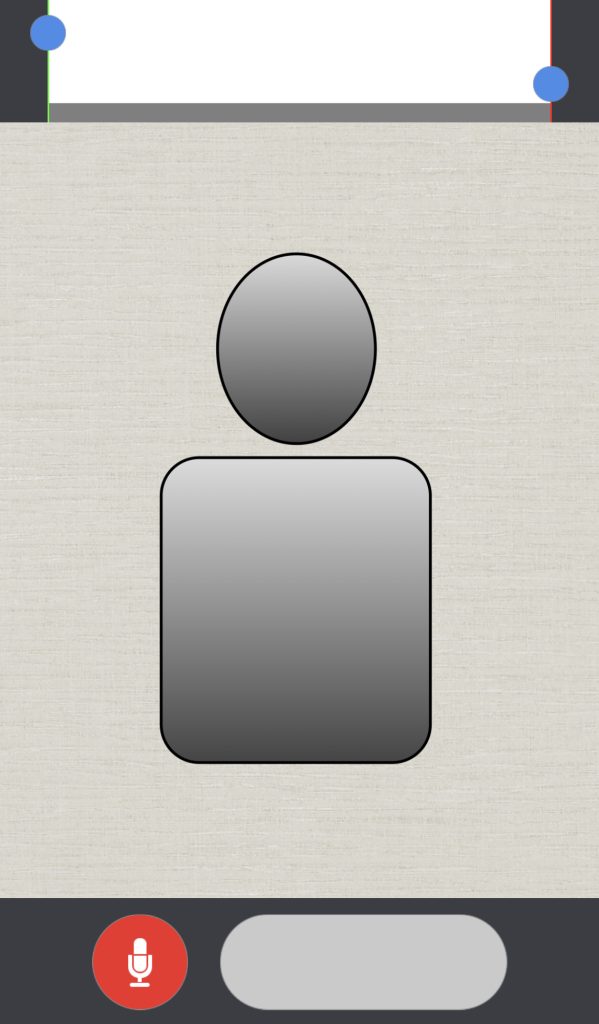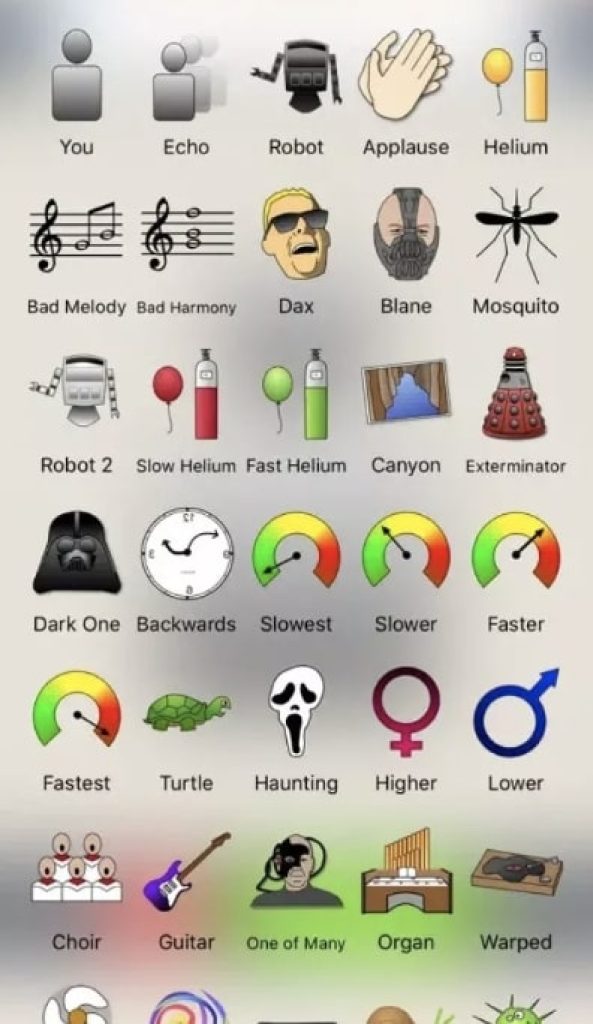 Also, you can apply sounds to the background, starting with a siren and ending with a melody. You can also edit your recording by changing the speed or raising or lowering your pitch. Join millions of users and have fun with this app!

Scary Voice Changer App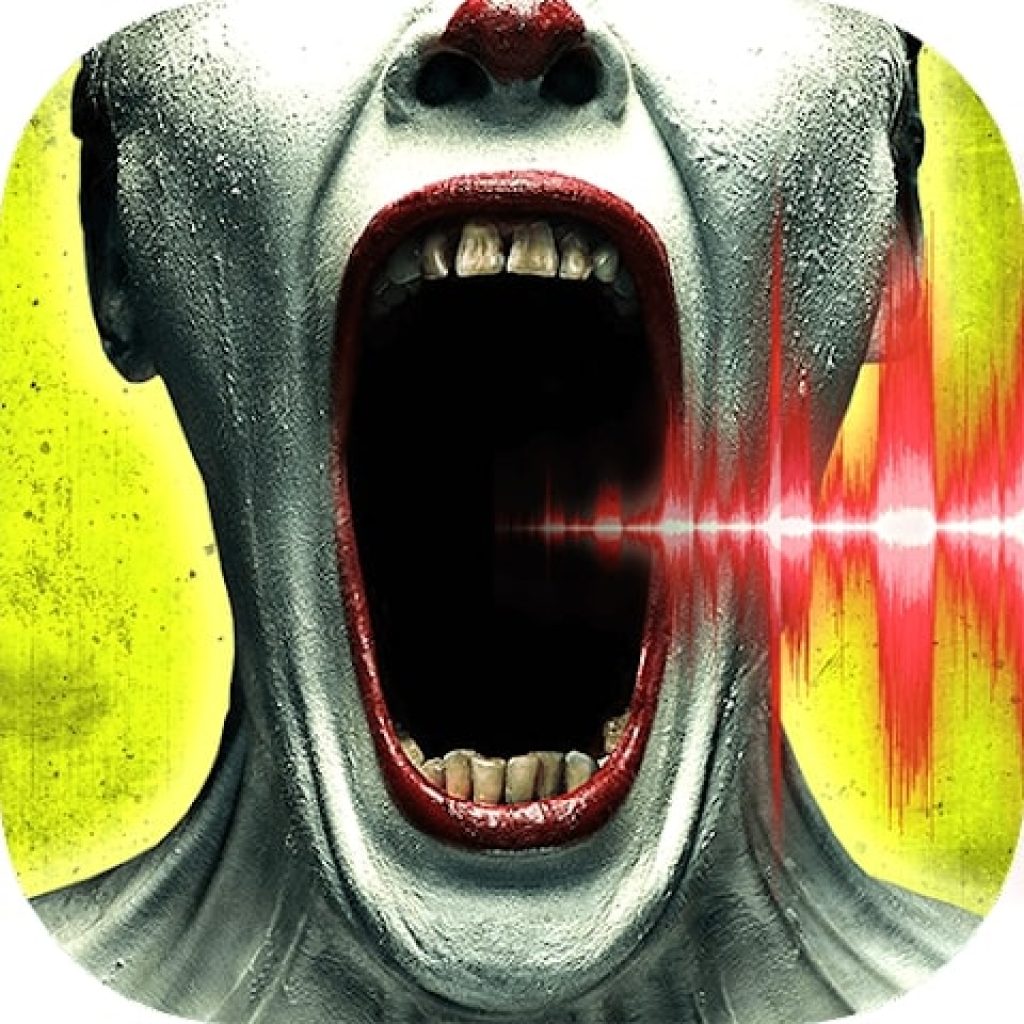 Do you want to prank your friend and send him or her an audio recording of your voice sounding creepy? Or maybe your task is to organize a really scary Halloween so that no one will forget about it?
In all these cases, your solution is the Scary Voice Changer App. This program will allow you to put a scary filter on your audio recordings in two clicks, which will change your voice beyond recognition.
The developers have tried to add as many useful features as possible. So, there are dozens of sound filters available in the app. You can choose options from famous and popular monsters or characters from scary stories to make your voice look like theirs.
Once you've applied the effect, you can easily download the result to your device or even share it on social networks. The app also has another useful feature. The developers have built in a simple equalizer. This means you can tweak your voice.
Increase the volume of high or low frequencies. Apply different sound effects, like echo, for example. All this will give your audio a unique and really scary atmosphere. Yet, it's worth mentioning another significant advantage of using this program.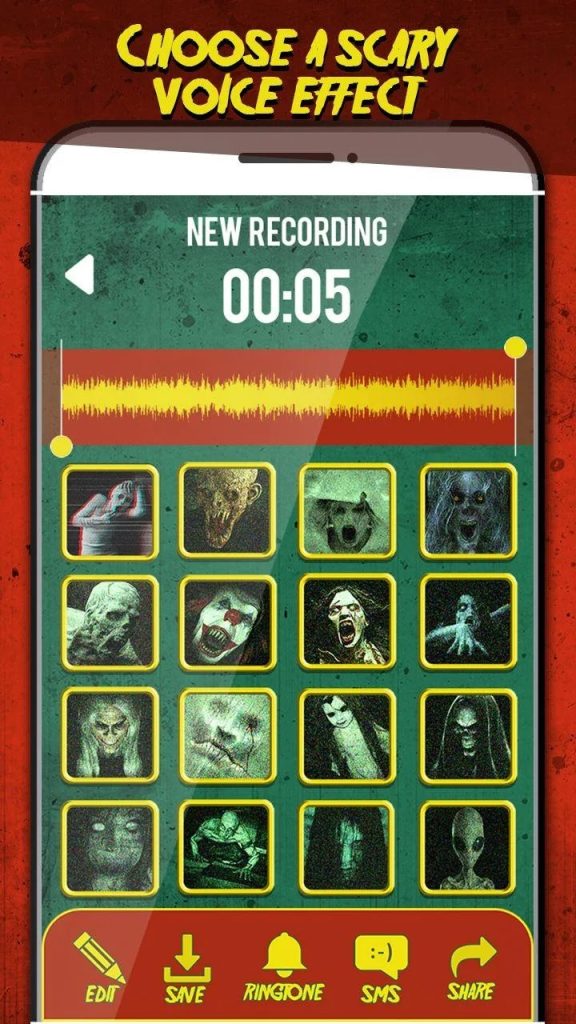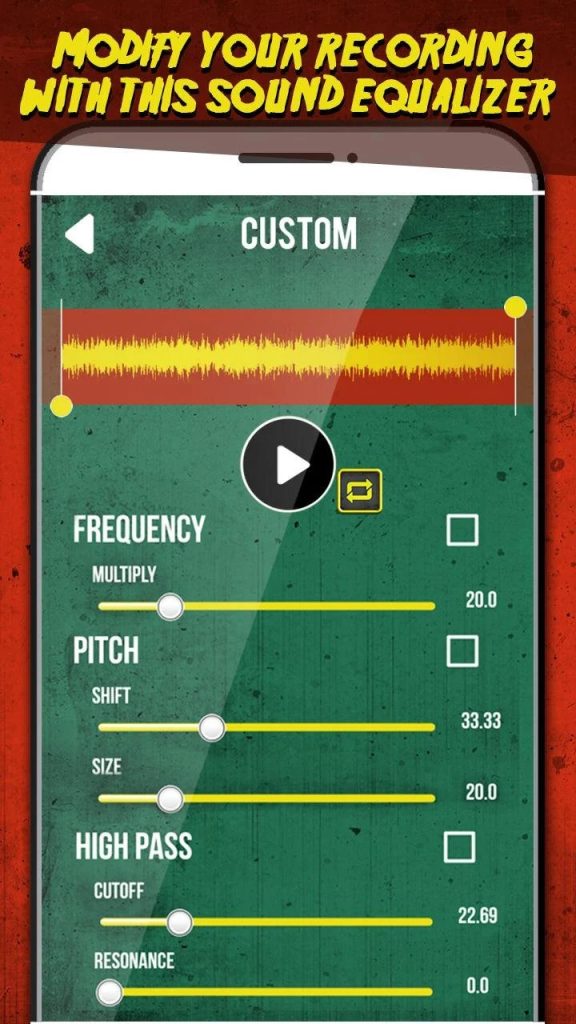 Its interface is simple and intuitive. You'll be immediately greeted by a recording button when you enter the app. All sound effects are accompanied by pictures so that you can easily and instantly find the right one. Try the app today, because it's absolutely free!

You may also like: 9 Best squeaky voice apps for Android & iOS
Voice Changer – Voice Effects & Voice Changer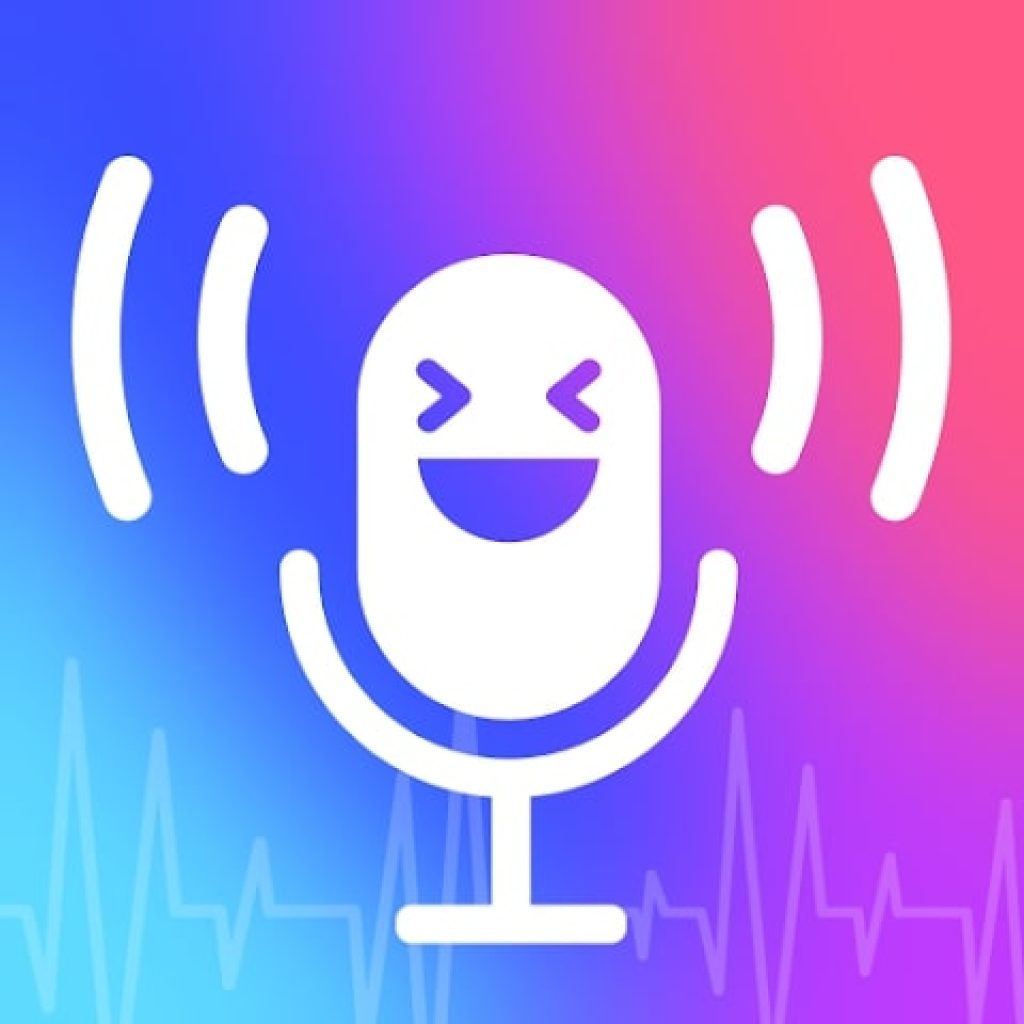 Voice Changer – Voice Effects & Voice Changer is an awesome app that also has many useful features. Its main task is to change your voice on audio recordings.
The developers have made such a program that will allow you to have fun and have a great time with your friends.
Record your voice on the recorder, then use one of the voice effects that are presented in the app and share the result with other people. Best of all, you don't need any special skills to use the program.
You can quickly select a ready-made setup and get the desired effect. Various filters are already available by default. You have the option to make your voice higher or lower, apply a chipmunk effect, or, for example, sound like a foreigner.
Yet, if you want to create something new, the app also gives you this option. You can open the equalizer and various other tools to change the parameters of your audio recording and achieve the effect you want.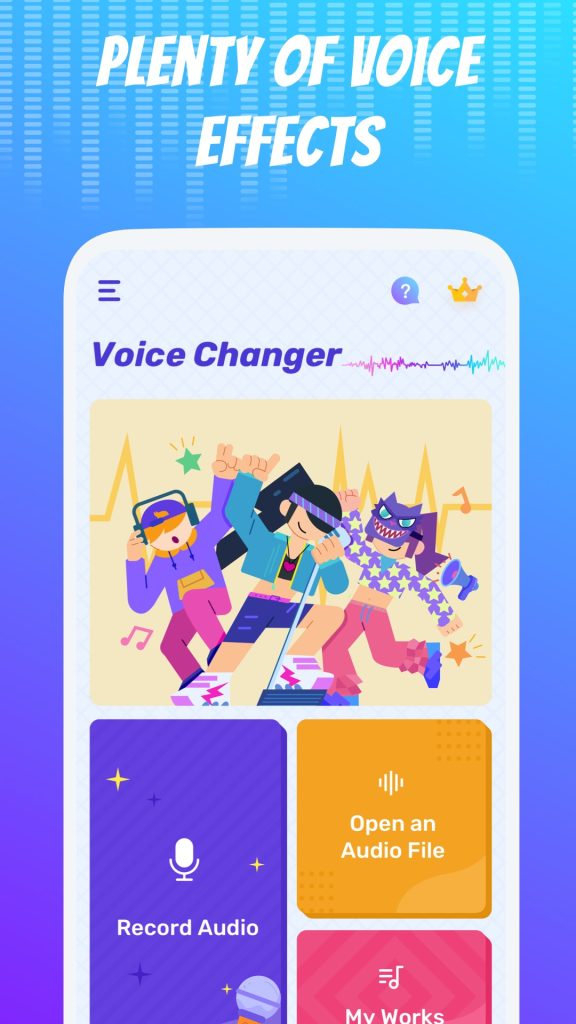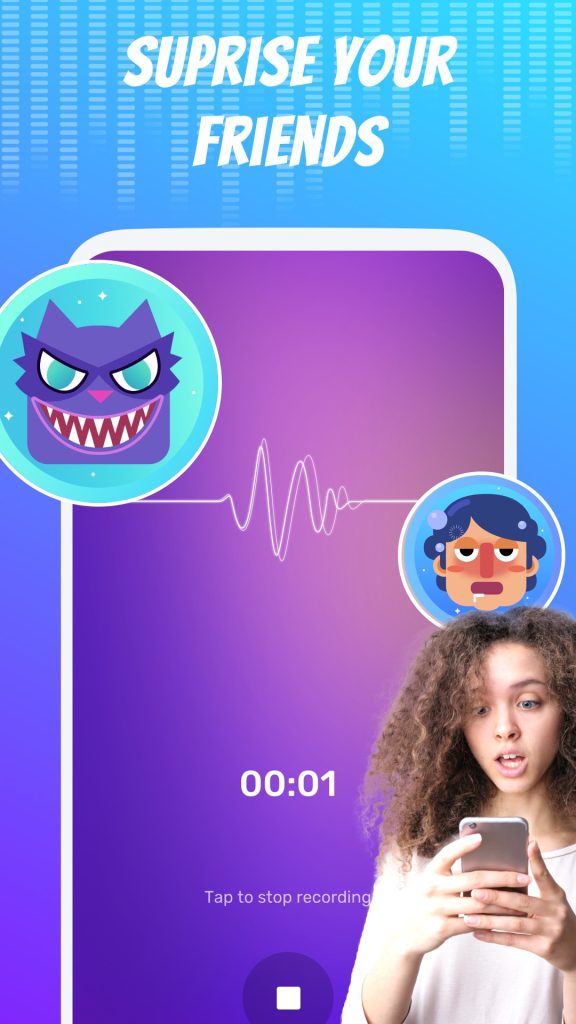 All the filters you create will also be stored in the app in a special section. The program is already installed by tens of millions of people who write rave reviews every day. Join yourself and have fun!

MagicCall – Voice Changer App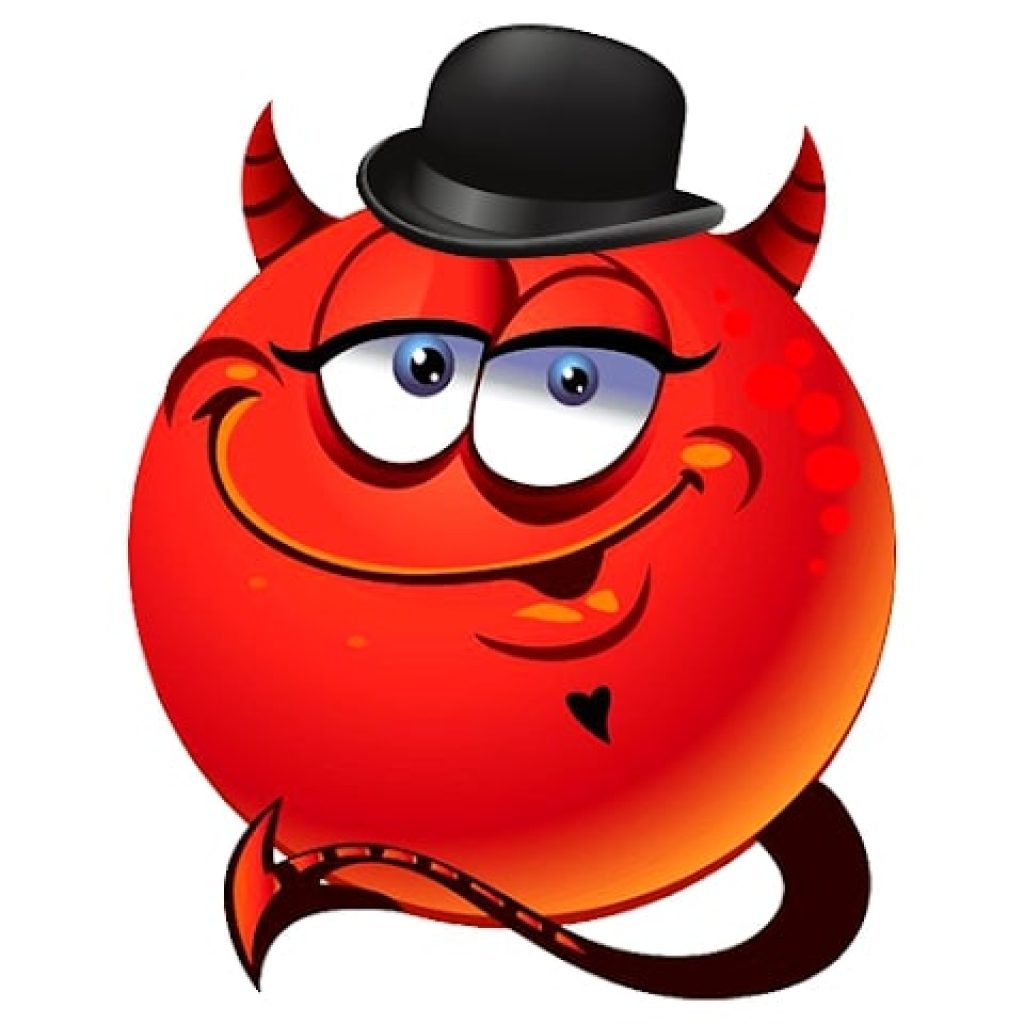 Do you like to make pranks and just have fun? Then you probably know that you can change your voice on the recording and surprise your friends with it. But the developers of the MagicCall app went even further.
They created a program that allows you to change your voice not only in a pre-recorded file but in real-time! The functionality of the app is simple and extensive at the same time.
All you have to do is to go into the program and select a filter from those already created by the developers. There are a vast number of options here. You can make your voice lower or higher, sound like a child or even a cartoon character.
In addition to the effects that change the voice itself, the app has other options. For example, you can overlay a sound from someplace in the background. It can be a rock concert, rain, a busy road, or a few other options.
After that, all you have to do is call one of your friends directly through this app. They will hear your voice in an already modified version and with all the sound effects selected.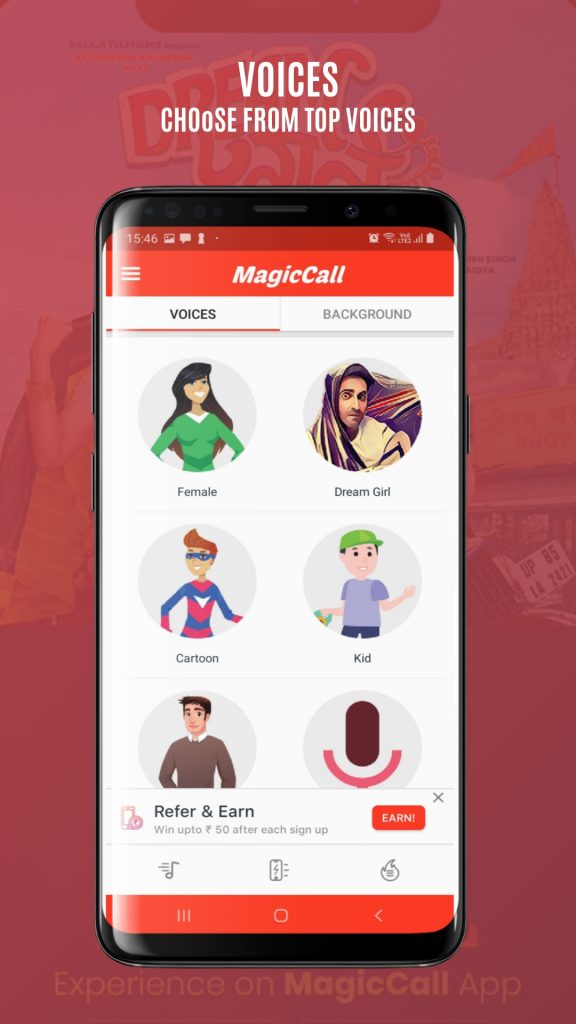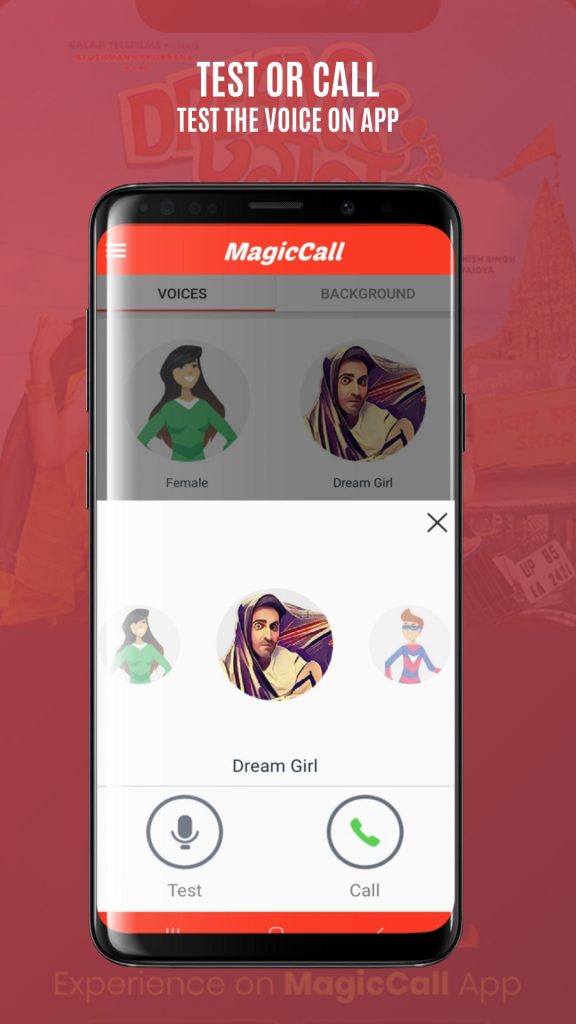 During a live call, you can also add effects with button presses. This can be the sound of a clap or a kiss. The app has already attracted the attention of a vast number of users.


Voice Changer – Audio Effects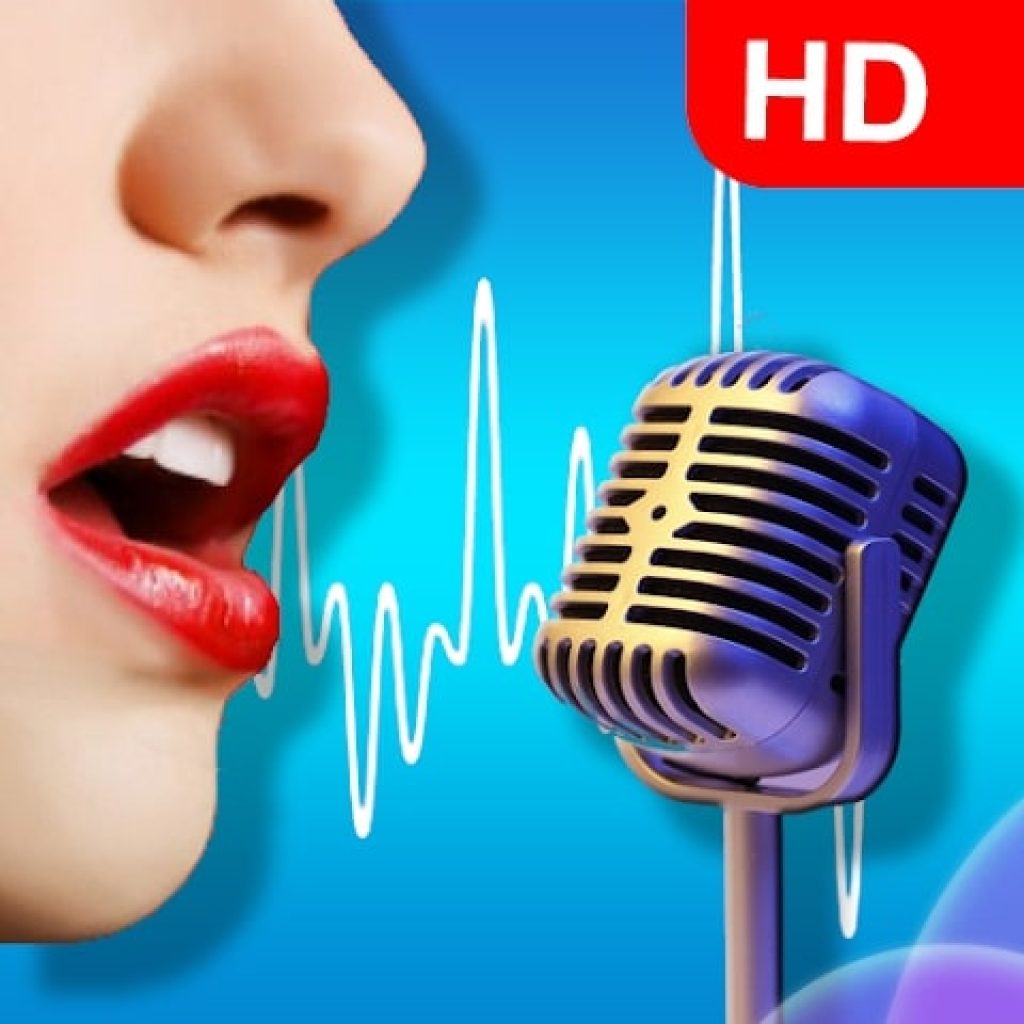 The Voice Changer – Audio Effects app is designed to change voice recordings. The utility allows you to make audio messages unrecognizable by applying effects that change the gender, speed, bass, and pitch.
The app analyzes smartphone memory and sorts the audio recordings available for modification by tabs. A file search by text query is provided. In case the audio display in the library fails, you can run a rescan.
The utility contains a built-in recorder that can create files in mp3 format. It is possible to select the bitrate quality and audio tags, such as music, melody, and podcast.
The app allows you to edit audio files. With it, you can listen to audio, and see the folder in which the track is saved, trim, or delete. The editor contains effects that change your voice. These include karaoke, female, male, bass amp, music, and others.
Individual filters in the app have extra settings. It is possible to adjust the voice's echo, volume, tempo, pitch, reverb, and frequency.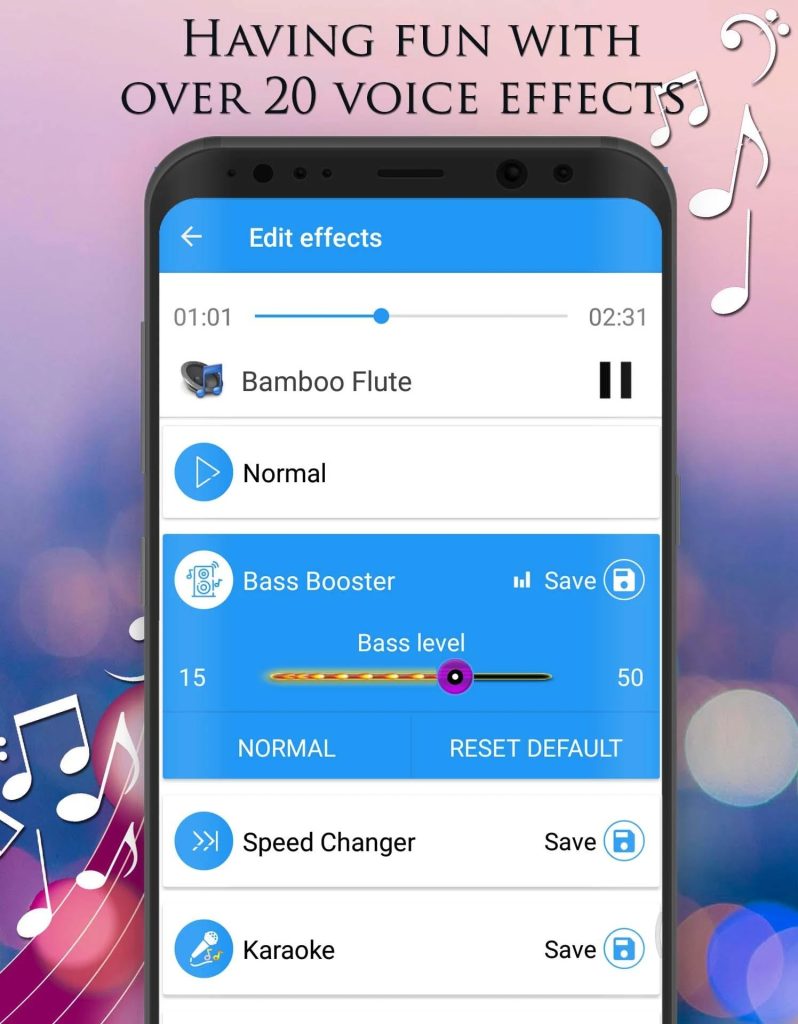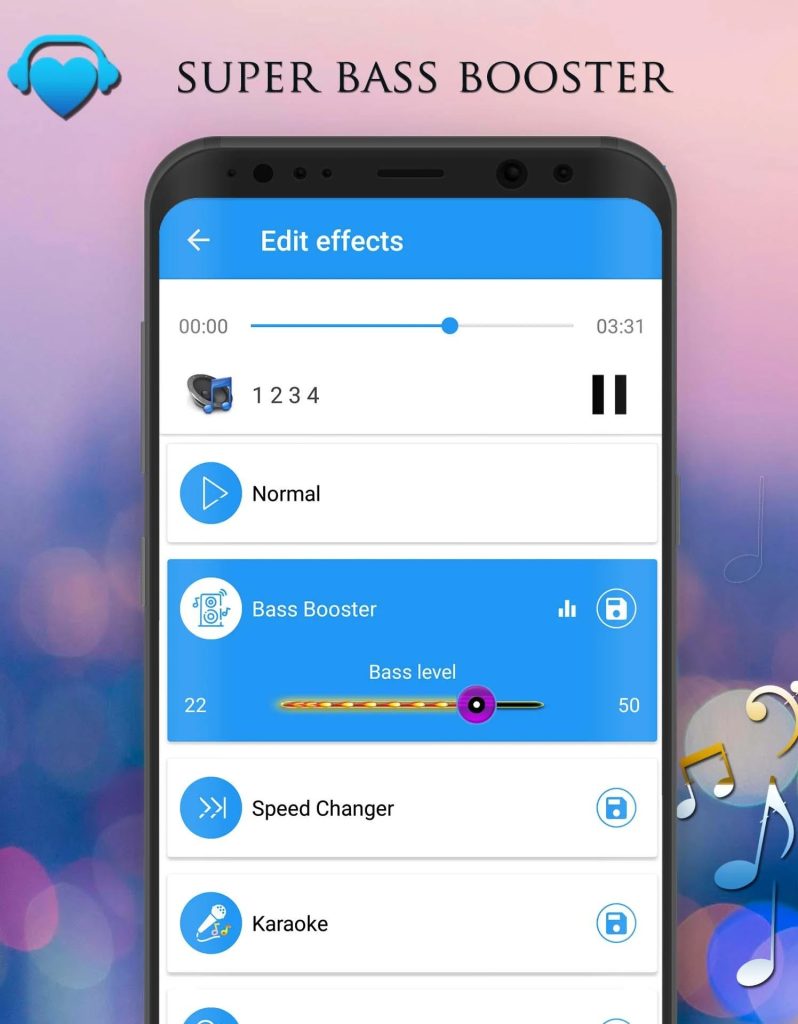 The utility allows you to send the processed recording to your friends via social networks and messengers or use it as a ringtone. Sound effects can be applied when recording voice messages in chats.

You may also like: 7 Best Laughing Sound Effect Apps for Android & iOS
Voice changer with effects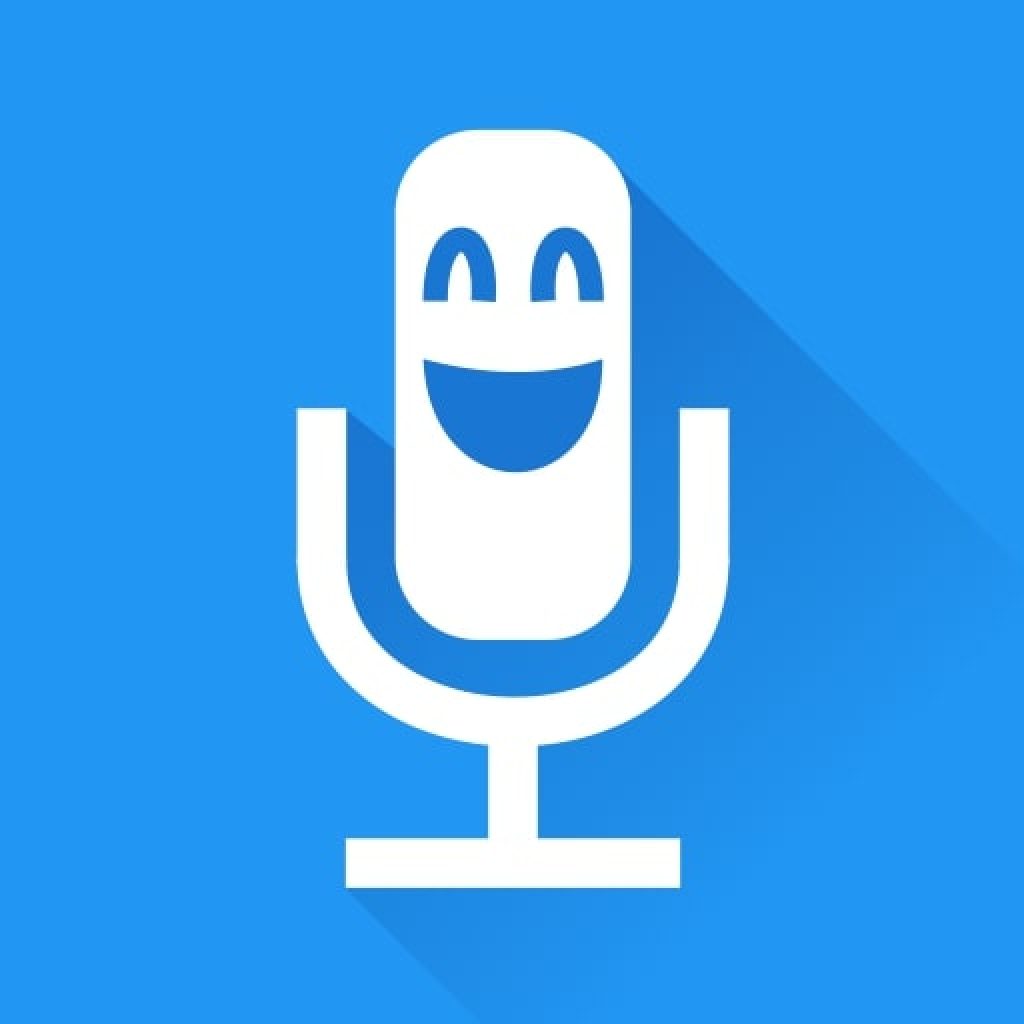 Voice changer with effects is a program that changes your voice through built-in filters. It's a funny and sometimes terrifying app for recording and changing your voice.
It's great for entertaining and pranking your friends. Note that the converter does not change your voice in real-time, but prefers to work with ready-made recordings.
The tools for cleaning the voice from extraneous noise deserve special attention. It also includes voice smoothing and the ability to save processed files to an SD card or to the phone's internal memory.
The user interface is clear and the app itself does not require much performance from your device. To start working you need to press the touch button in the form of a microphone. In the free version, the recording duration can not exceed 5 minutes, and most often it is enough for a cool prank with your friends.
This service includes more than 40 audio effects. With the program, you'll personalize your device, and create your own unique ringtone or notification style. The fruits of your creativity and experiments can be sent via email and social networks.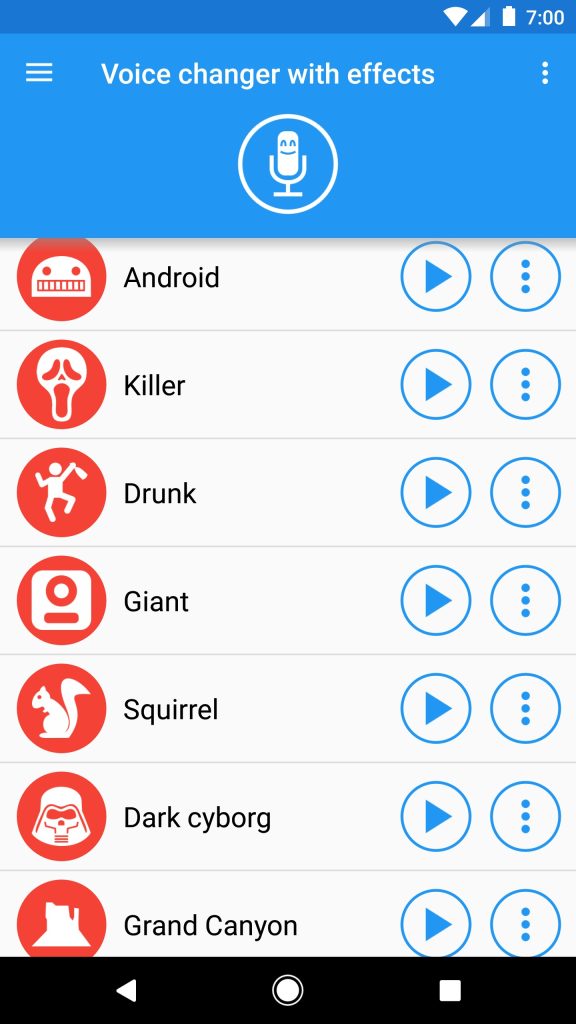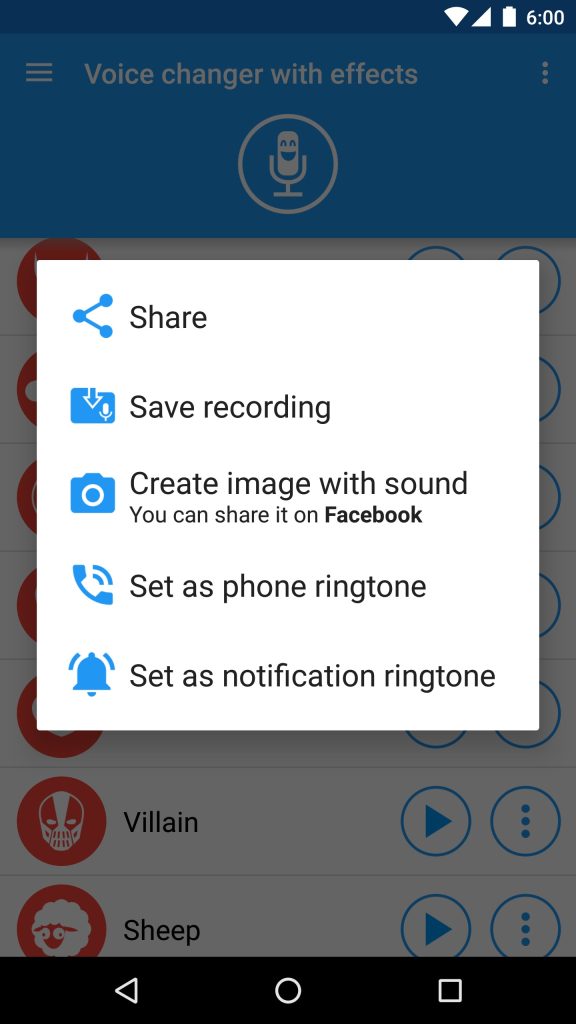 Voice changer with effects is suitable for both children and adults. Its menu is designed in calm colors, and the interface itself is logical and intuitive. Moreover, you can even create sound cards, add tracks to your videos, and create different themed greetings for all situations of life.