Since we entered the era of the technological race, we have a pleasure to watch new models of smartphones appearing with amazing frequency. All major mobile corporations compete trying to improve parameters of its flagmen as much as possible. Among all the pros we have found one for real gamers.
New modern smartphones have high resolution and may support games with high graphics. Needless to say about dimensions of new mobile devices that is multiply the joy of games with stunning picture. Here we have collected 13 high graphics games of different genres. You can choose either survival game, horror, shooter or racing.
You may also find all of them entertaining in different aspects. To say more, all of the games are available for Android and iOS. So, we wish fun in exploring and enjoying these game apps.
Asphalt 9: Legends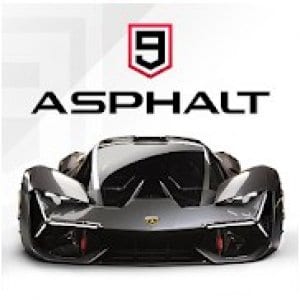 We chose the first game in our list to be racing because its more likely to be liked by more people than horrors or actions. This genre is loved by most of people.
Asphalt 9 is a famous game in its genre, well known as Need for Speed. Its 9th version has obviously got much better than all her 8 predecessors. You simply can't imagine how amazing the graphics look like here and how fast you will immerse in the world of high speed and luxurious racing cars. Find here the most advanced models of Ferrari, Lamborgini, Porsche and etc. Overall there are around 50 different most advanced and beautiful cars for racing the world has ever seen. In addition to it, you can upgrade your cars adding nitro, changing the color or material.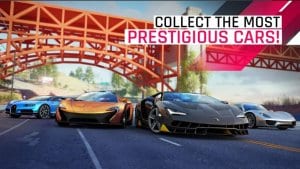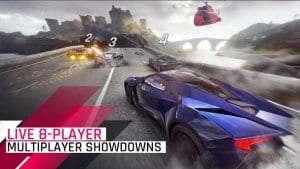 Enjoy racing with highly detailed graphics that will only please your eyes. Moreover, the developer thoroughly worked on the surroundings adding even the most famous landmarks like the Great Pyramids of Egypt, most famous cities in the world which you can recognize from the first look.
There is also a multiplayer mode that lets you participate in a competition with racers all over the world and create a community of like-minded people.
You may also like: 9 Free police games for Android & iOS
Modern Combat 5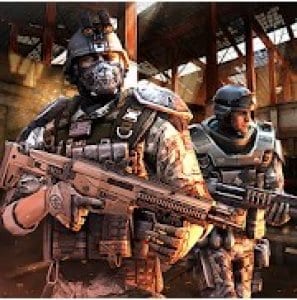 Modern Combat is yet another awesome game created by well-known studio Gameloft having also stunning graphics and captivating gameplay. It's a pure shooter were you supposed to kill and try to survive by yourself.
Of course, the game differs from many other mobile games of this genre due to almost the perfection of its graphics. But we couldn't expect something different from such a company. Being free this game offers a lot of in-app purchases that can be exorbitant but there is a logic behind it. Good thing cant cost nothing.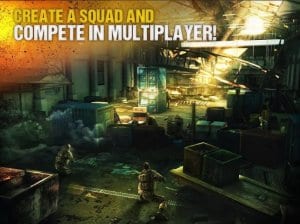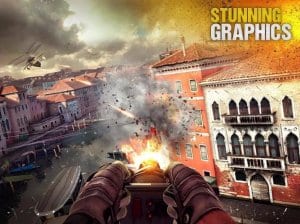 Main features of the game:
A stunning highly detailed graphics.
First-person shooter
A huge variety of advanced weapons
Multiplayer and an option to gather a squad.
Pick up the best gun and join battlefields being alone or with your team. You will enjoy the level of the image as much as the multiplayer option. There is a chat where you can talk with your friends before starting another battle.
Modern Strike Online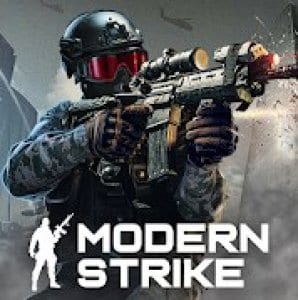 Modern Strike is yet another shooter that you will definitely enjoy. Though it a mobile version we are checking now, its graphics are like you are playing it on PC. Its absolutely impressive, highly detailed and gives you the maximum pleasure of the process.
The game implicates the storyline where you are the part of a team that fights against dangerous terrorists. It's a pure FPS genre and offers PVP buttle multiplayer. Moreover, it has about 14 different locations indoors and outdoors with endless space to combat. Thus you can find yourself in the hotel, warehouse, banks or museums.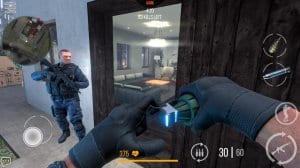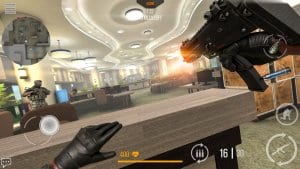 The number of different weapons is impressive. Each weapon goes with a detailed description including distance, damage, dispersion and other indicators of its power. Besides the gun, there are grenades and knives. You can carry different sets of weapons.
Besides multiplayer and one player game modes, there are a few others like Duel, Team Bomb Battle.
Dungeon Hunter 5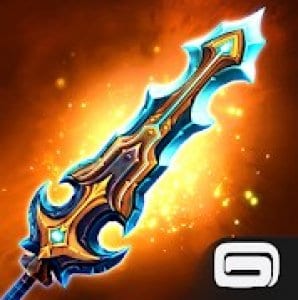 Dungeon Hunter is yet another RPG game with high graphics and not just this. The number of features the game offers is incredible. Firstly there are a lot of different fantastic cr.eatures you will fight with. Secondly, there is a high number of weapons to select. After all, the game is so bright and captivating that you won't be able to quit it.
Despite the fact that dungeons have to look creepy and gloomy, on the contrary, there are full of colorful details and decorations. Architecture is simply amazing.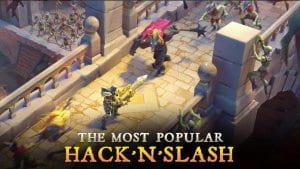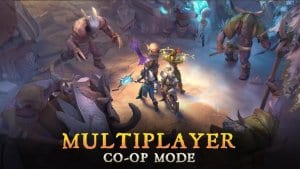 As the name says you are the hunter and your main goal is to hunt different creatures in dungeons. There you will find monsters, dark knights, devils, demons, and other scary beasts.
The game supports PVP battle Arena for an online multiplayer where you can gather your team with up to 3 players to combat sie by side. Or you can join clans of others to participate in big battles. For your service besides traditional weapons different spells and other useful skills to attain.
Certainly, the game offers in-app purchases with the price up to $200 per item.
Need for Speed™ No Limits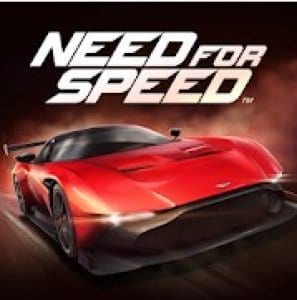 If to talk about racing games, Electronic Arts were always the best developer for PC. With stunning graphics, nice effects, crazy sounds and exciting gameplay Need for Speed is always the most popular in its genre.
Luckily for us, EA has created its mobile version for Android and iOS platforms and kept all the main characteristics of computer games. It still has amazing graphics though it's hard to save the quality on mobile platforms.
However, from the first sight, you will feel attracted and captured. To add also, the gameplay and scenario full of rivals, racing, and chased by police forces. For your service, there are lots of real car models like Lamborgini, Ferrari, Toyota, McLaren and many more of those unreally fascinating cars that participate in racing. More excitement is added to the game due to the music and sounds of the working engines and drifting wheels.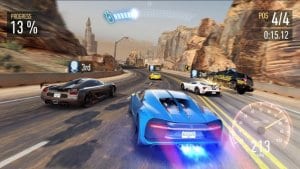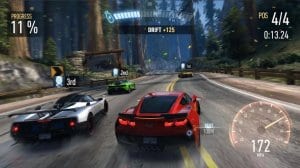 The interface is simple and the screen is uncluttered during the game itself. There is just a speedometer. progress, your position in the racing and the time. And of course, the police car is appearing at the moment you need it less to add more furiousness to the process.
Though the game is free there are a lot of different in-app purchases with what you may be forced to proceed. For example, if you run out of fuel in the wrong moments.
The Walking Dead: Season One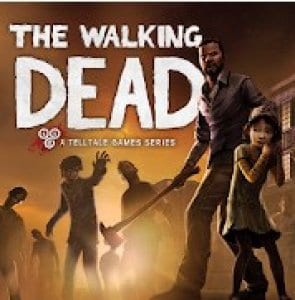 Finally, we reached a genre that many people so much like. There are thousands of different horror games for mobile phones. However, The Walking Dead the most famous as a movie and as a game. Moreover, having this game in high graphics contributed to its popularity.
In this game, you will play the role of a criminal Lee Everett surrounded by undead corpses. Having the main storyline The Walking Dead game gained huge popularity among iOS and Android smartphone users. Save the girl, save yourself, follow the instruction. Here you will download the free first episode of the game, the next 5 episodes require a purchase. Those who like the first one will live the rest even more.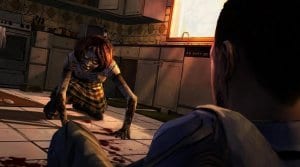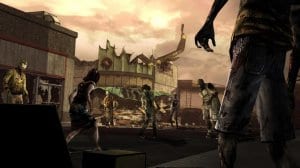 One episode costs around $5. You may find a discount for purchasing all the 4 remaining episodes.
Overall, the game has a stunning amazing and highly detailed graphics. All the game process looks like real. For a better experience, we will recommend the phone with the bigger screen and higher resolution. Just prepare yourself for a nightmare on your mobile device. Note that the game is forbidden for youngsters below 17 years old.
Deer Hunter Classic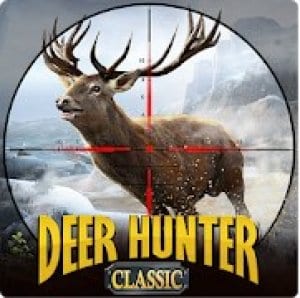 Here you are to be a hunter and shoot wild animals. Cruel? Not more than to kill people. But less than to hunt in real life. So if you have ever wanted to try to carry a shotgun somewhere in the wild nature chasing a dear, for example, Deer Hunter is right for you. Especially if you are not killing anyone and not breaking the law.
This game in our list due to its stunning highly detailed graphics that may seem to be so realistic. It offers around 80 different locations from real places all over the world. Different habitat and different animals to hunt. There are almost 100 different animals. Bears, tigers, leopards, deers.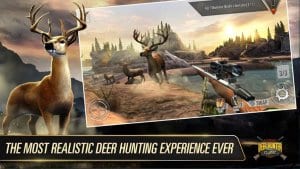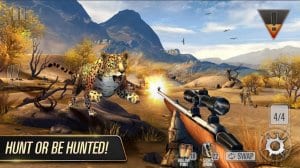 Collect trophies and compete with other players in online multiplayer mode. Also, you have to try to keep safe as most of the wild and dangerous animals are not gonna wait when you shoot them. Shoot them before they attack you.
The game`s genre is the action and surprisingly it reached a pick of popularity being downloaded just from Android Market more than 100 millions of times. It also has the highest rate and available on both platforms. Being free the game as almost all in our list offers in-app purchases with the prices vary from $12 to $120. Though it worth paying and playing.
You may also like: 11 Free animal simulator games for Android & iOS
Darkness Rises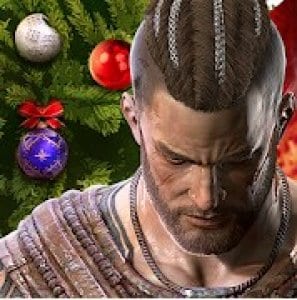 The next game on our list is revolutionary role-playing with a stunning graphic. Darkness Rises is a fantastic world full of unreal creatures, dragons and  It offers you to choose between four classes and be either Warrier, Assasin, Berserker or Wizzard. Of course, each of them has different functions and abilities.
The game due to its graphics looks more like a movie, such realistic it is. Lots of fantastic creatures, demons, and monsters, with different superpowers, and appearances. You will immerse yourself into the world of fairy-tale and magic with this game using just your mobile phone. Definitely the devices with the higher resolutions will bring more joy from the game.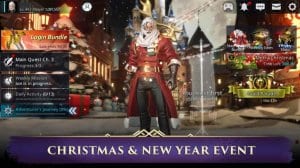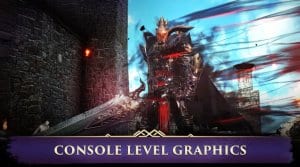 The game has an online multiplayer where you can join the arena and fight with other players. The game is ranked as the Editor`s choice, has the highest rate of 4.5 and millions of downloads. It offers online purchases for better playing and faster progress for the most impatient gamers.
Gods of Rome
And here is another masterpiece of Gameloft created for mobile phones. We all know those famous Greek or Roman Gods. And we have a chance to play on behalf of them in a crazy action game Gods of Rome.
Prepare yourself for a lot of fights and battles based on mythology and legends of ancient times. It's a 3D graphics game that is suitable for action lovers. Of course, location is also base on myths. here we have a Mount Olimp, The Coliseum, The Ruines of Pompei. Explore different locations while having fights with dark power.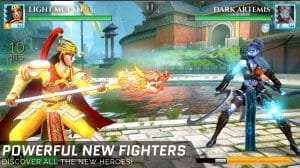 You will represent the good side of the game. Different Gods like Zeus, Hades or maybe The Spartacus the Gladiator. Your main goal is to defeat a demon called Tenebrous. His actions brought a threat to the whole world. And only Warrier called sceners can save the world from the darkness of slavery.
Enjoy the graphics and the gameplay of the game. It's available on Android and iOS platforms, with in-app purchases up to $120.
Galaxy on Fire 2
Let's travel to space with another high graphics game Galaxy on Fire 2. The game is worth to try for even those who aren't captivated by the space. If you like action, shooting and all those special effects of fire and exposure this game will be one of your favorites.
Galaxy on Fire 2 is space combat with features of simulator. It goes with the story of a one-man who is going to fight with enemies that try to ruin the galaxy. There are also pirates and other crazy creatures who you need combat with. For this, you will be supplied with different kinds of weapons and having more than 50 different space ships.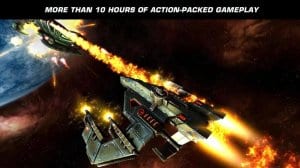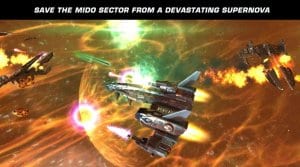 There are a few additional storylines called Supernova and Valkyrie, both can be bough on the Android Market or Apple Store through in-app purchases. Also, you can upgrade your spacecraft, build a station and other objects through in-app purchases. The purchases vary from $1 to $60 per item. After all, it's your choice to spend money here or not.
The game has a rate of 4.5 with millions of downloads. Available on iOS as well as on Android.
Brothers in Arms® 3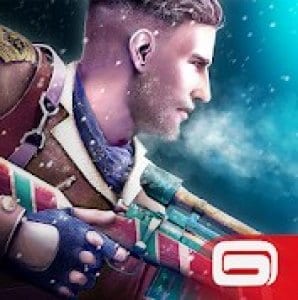 Finally, there is a game based on real events, particularly in World War 2. Brother in Arms is high graphic games with different battle modes, walking mode with a weapon, tanks, and air forces. The game offers two modes: single-player where you will act as a commander and multiplayer where you have to gather the team of 5 soldiers.
There is all kind of weapons you can imagine: Molotov, rocket base, air fire. There are also different playing modes like a sniper, Siege, Assault and etc. Despite different locations, indoors and outdoors, the player can find weather changes that adding a more realistic effect to the gameplay process letting you feel at exactly that old time.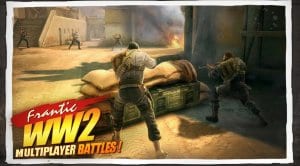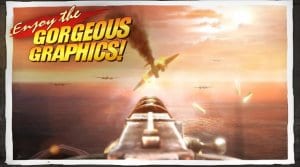 The game was designed by Gameloft and without a doubt the company worked thoroughly on the game. You can see it from the first moment. There are not just stunning graphics but also the game has a lot of little elements proving that the action takes place in World War 2. Different machines of that time, weapons and even symbolic signs are everywhere.
Do not hesitate to download this game but be ready for the in-app purchases offers.
Cover Fire: Offline Shooting Games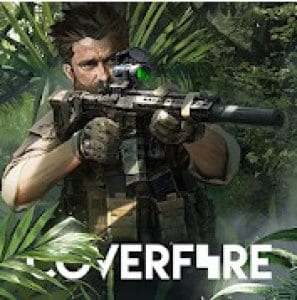 Cover Fire is a traditional shooter with a storyline and stunning graphics. If you adore shooters, battles, tons of weapons then this game is the right choice for you. Especially that you can download it for free. But don't forget that you will find a lot of in-app purchase suggestions and adds. Also, don't forget that the game is only for adults due to cruel scenes.
So, where are we? There are no fantastic creatures, magic world and etc. Everything is real in this game except that there are a few zombies running around while you are playing the role of a sniper. You have to lead a team through different locations fighting with enemies. Different places where the whole action is happening look like real-world with visual and sound effects. During the game, changes occur in the environment responding to your actions.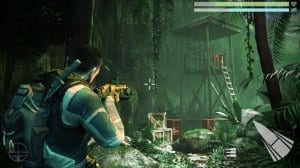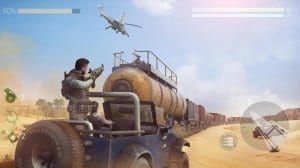 For your service, the game offers all kinds of weapons you can imagine including small guns and massive ones, grenades, and rifles. This is the best shooter that doesn't require a constant internet connection.
Gangstar Vegas: World of Crime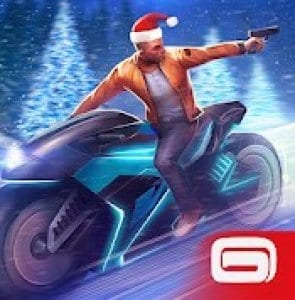 Gangstar Vegas is yet another masterpiece of Gameloft created for mobile devices on both platforms Android and iOS. Despite the above-mentioned games, this one has been downloaded the unbelievable number of times keeping the rate on the high level 4.4. Though there were around 5 million reviews.
This game reminds GTA buts it's much more bright and more complexed. You will find there auto racing, shooting, criminal gang wars while you are a gangster himself and trying to win your place in the city of sin.  FOr you help there are tons of weapons, vehicles an the chance to gather a competitive hang.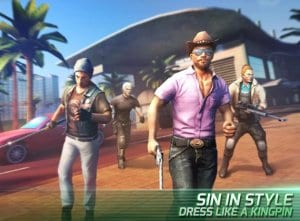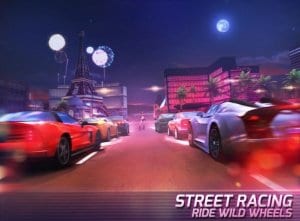 Its a world of mafia in the infamous Vegas. There is a selection of costumes you can choose to represent different persons like boxing champ, auto racing pro, mafia kingpin and etc. Download it for free with in-app purchases that we already got used seeing in such games with marvelous graphics.