It is never too late to learn to dance at any age. You can have children, and a family, but suddenly feel the desire to dance. If you do not know how to do it, you can start today, even without leaving home.
That said, there are many different directions in dance – ballet, hip-hop, modern dance, and many others. You may like some of these best dance learning apps if you want to improve your dancing skills.
Each of the directions has different types – for example, ballet dancing includes Latin dances, classical dances, and others. We decided to help you with learning new things and picked up free ballroom dance apps for Android & iOS.
Dance Steps Videos by Arcane App Studio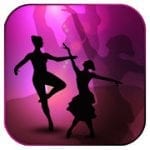 Don't like doing anything without proper guidance? Then we can recommend the Dance Steps Videos app. It will help you learn to dance step by step, gradually mastering the skill and becoming a true ballroom dancer.
Dance Steps Videos contains video tutorials with step-by-step instructions. In this case, you can start dancing as a beginner and a professional who wants to learn new moves.
The learning process will not stop, every day you will be trying to do something new, giving just a few minutes of dancing.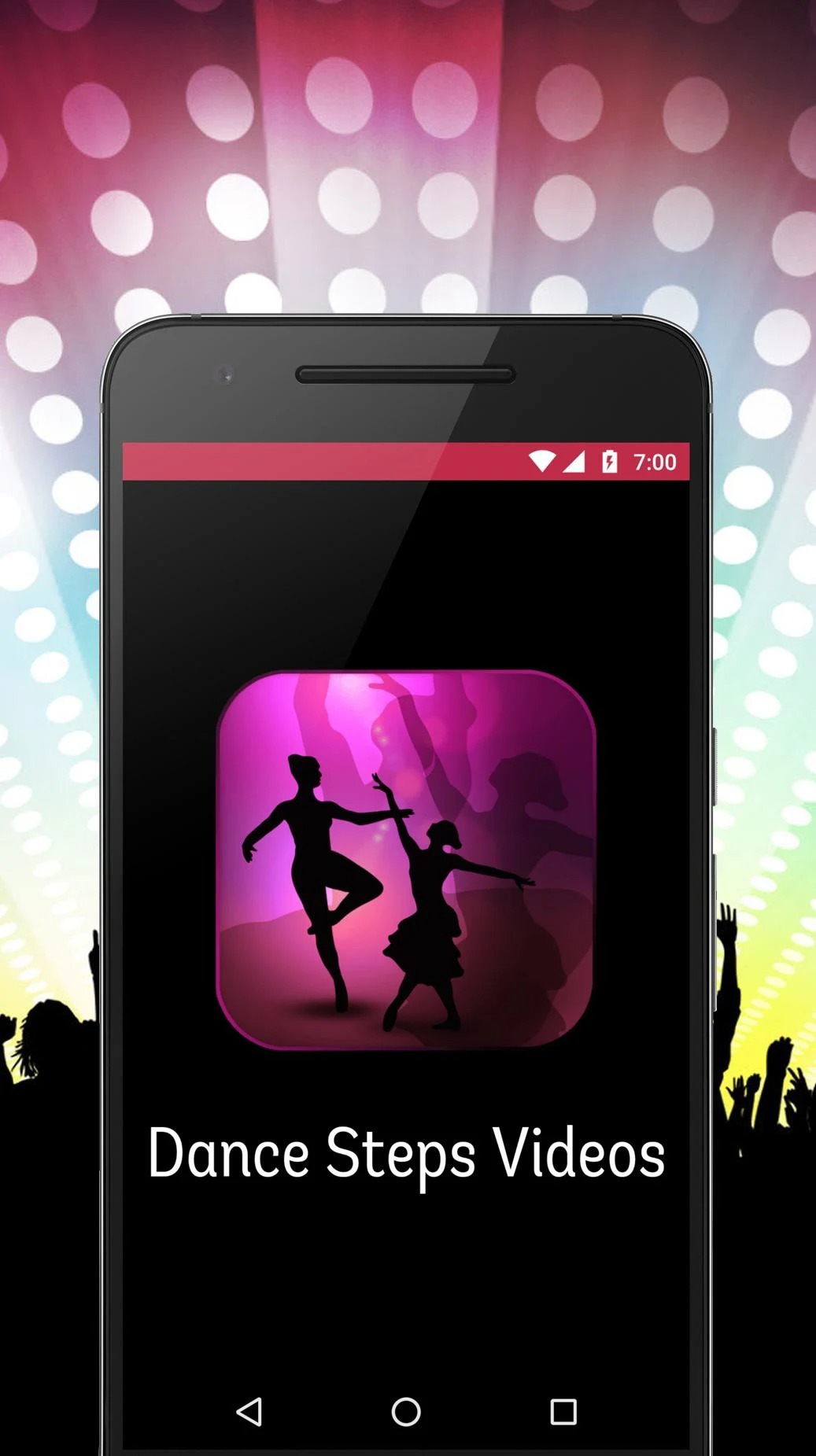 As you dance, you will jump, move, harness, move smoothly, and so on. Try to express all your feelings and emotions in the dance, to release negative energy and recharge your mood.

You may also like: 17 Best Stretching Apps for Runners and Dancers (Android & iOS)
Dance Reality by Dance Reality LLC.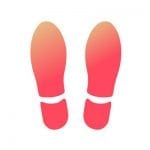 Augmented reality is a modern technology that is used in many areas of life, development, and entertainment. Dance is no exception, so you can start practicing even from the comfort of your own home and on your own schedule.
The Dance Reality app will be a great learning tool for you, combining dance and modern development technology. Dance Reality uses augmented reality to place footprints on the floor for you to move on.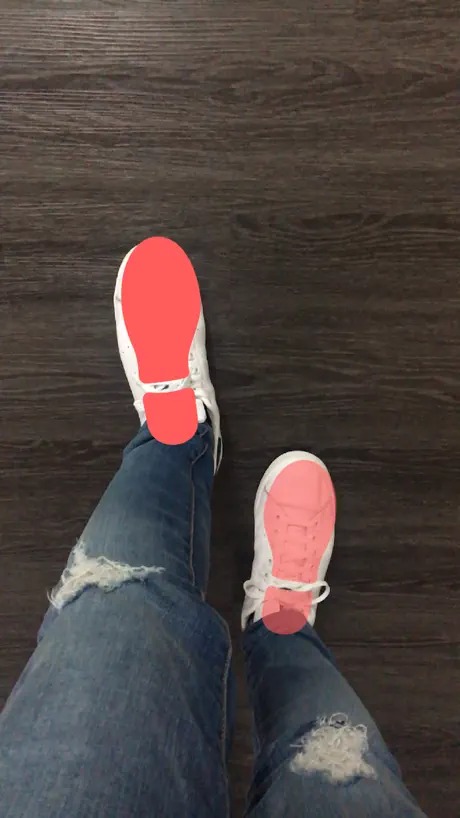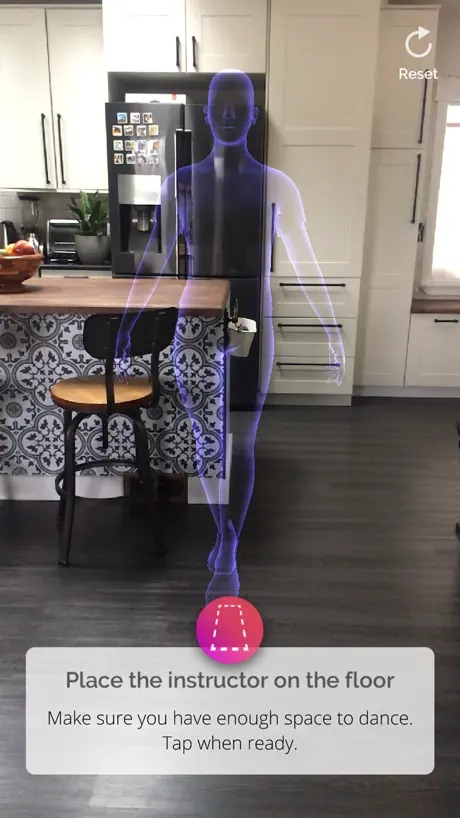 Moving along the footprints, you will repeat the movements of the animation, making new and different smooth transitions from one state to another. Of course, Dance Reality is no substitute for dancing lessons with a trainer or with friends, but it can be a great start for practice.

Pocket Salsa Free by Modernistik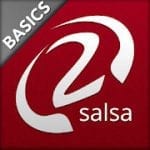 Salsa is one of the directions in ballroom dancing that has become a classic for Latin movements.
Pocket Salsa will be your personal app for training, learning new moves, and even simple activities. The app is designed for professional dancers who want to improve their skills.
Basically, Pocket Salsa will help beginners learn basic and essential moves so you can move smoothly while dancing in a club or at a party with friends. The dance moves will be shown to you on video, following the rhythm of the music and the dance itself.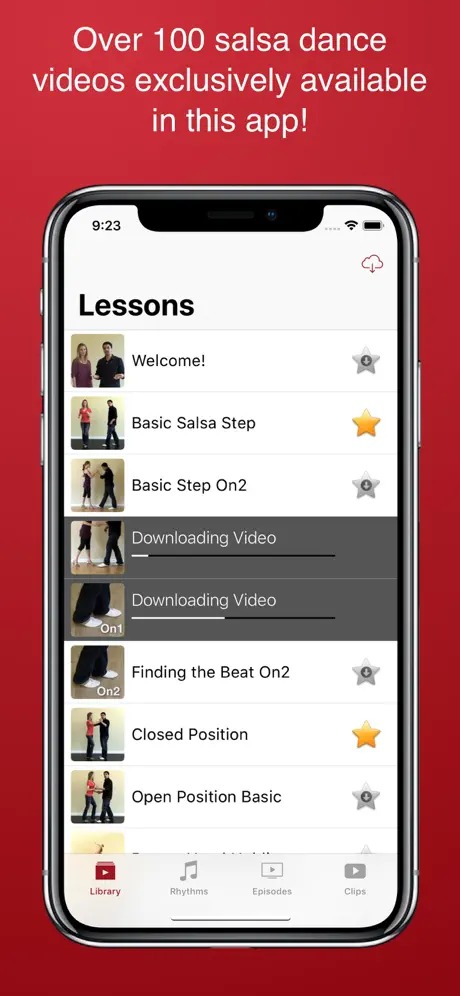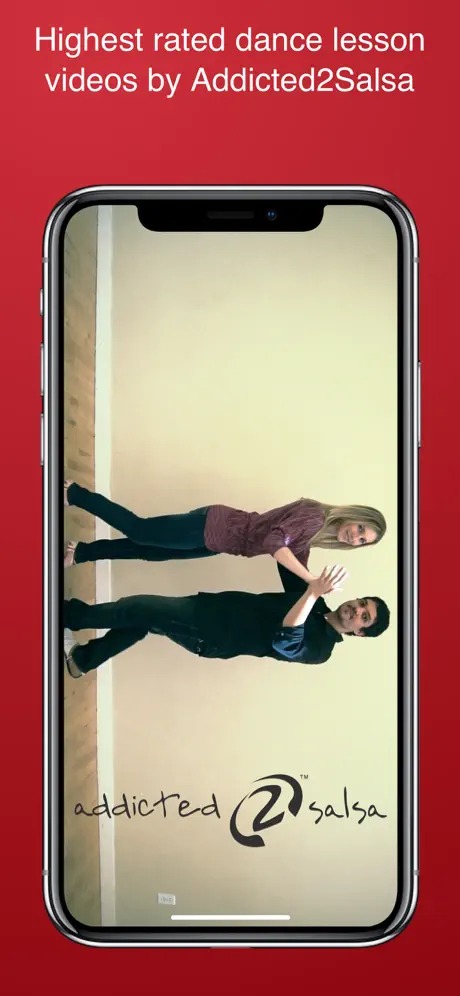 Of course, this is the free version of Pocket Salsa – in the extended version you will get a lot more knowledge and skills of these dances.


You may also like: 7 Best Pole Dance apps for Android & iOS
STEEZY – Learn How To Dance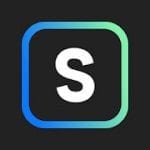 STEEZY – is a full-fledged dance studio, which will be on your smartphone. Respectively, you can start classes at any time convenient for you, repeating the movement step by step, practicing, and having fun.
STEEZY adds new dance classes every week, which will interest you in the dance more and more.
It is worth noting that the app does not have a specific focus – here you will find ballroom moves, as well as hip-hop, open style, and more.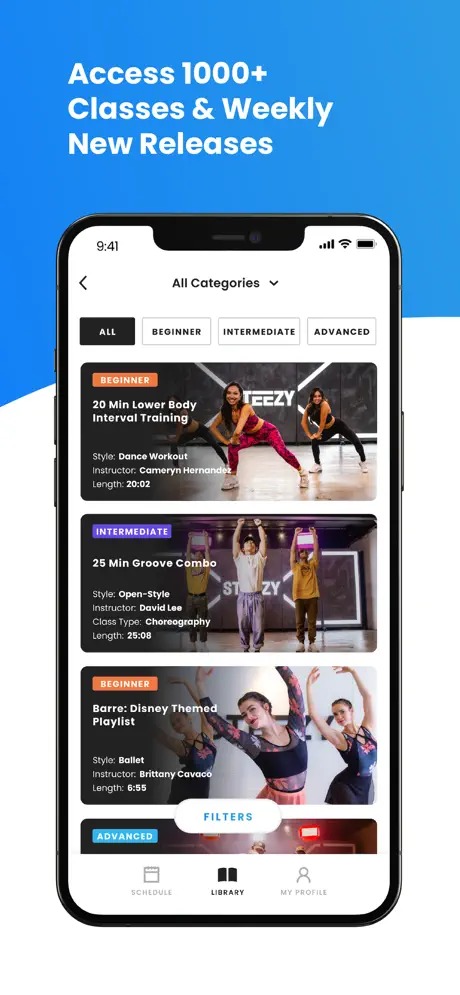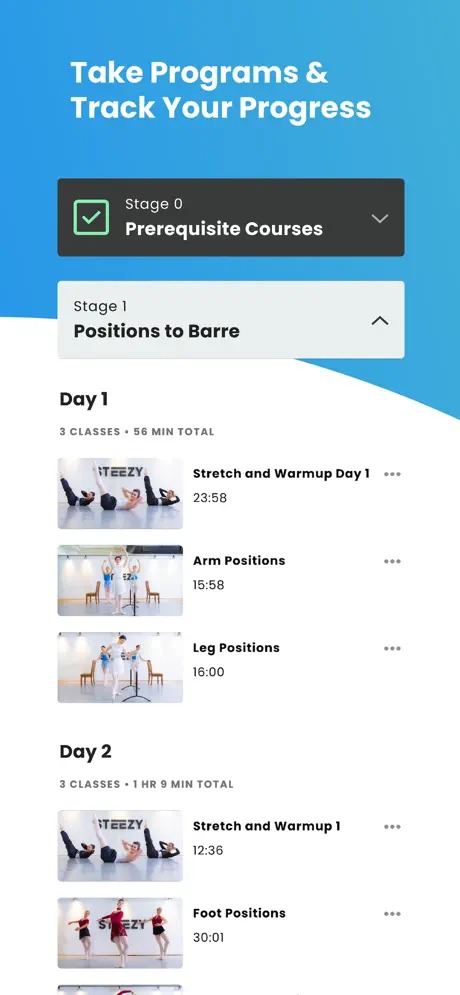 Also, STEEZY is divided into several levels of complexity, so that both beginners and experienced dancers were interesting. You will be able to start repeating movements from complex music videos, becoming a true professional.


You may also like: 9 Free HIIT Timer Apps for Android & iOS
Ballroom Dancing Step Trainer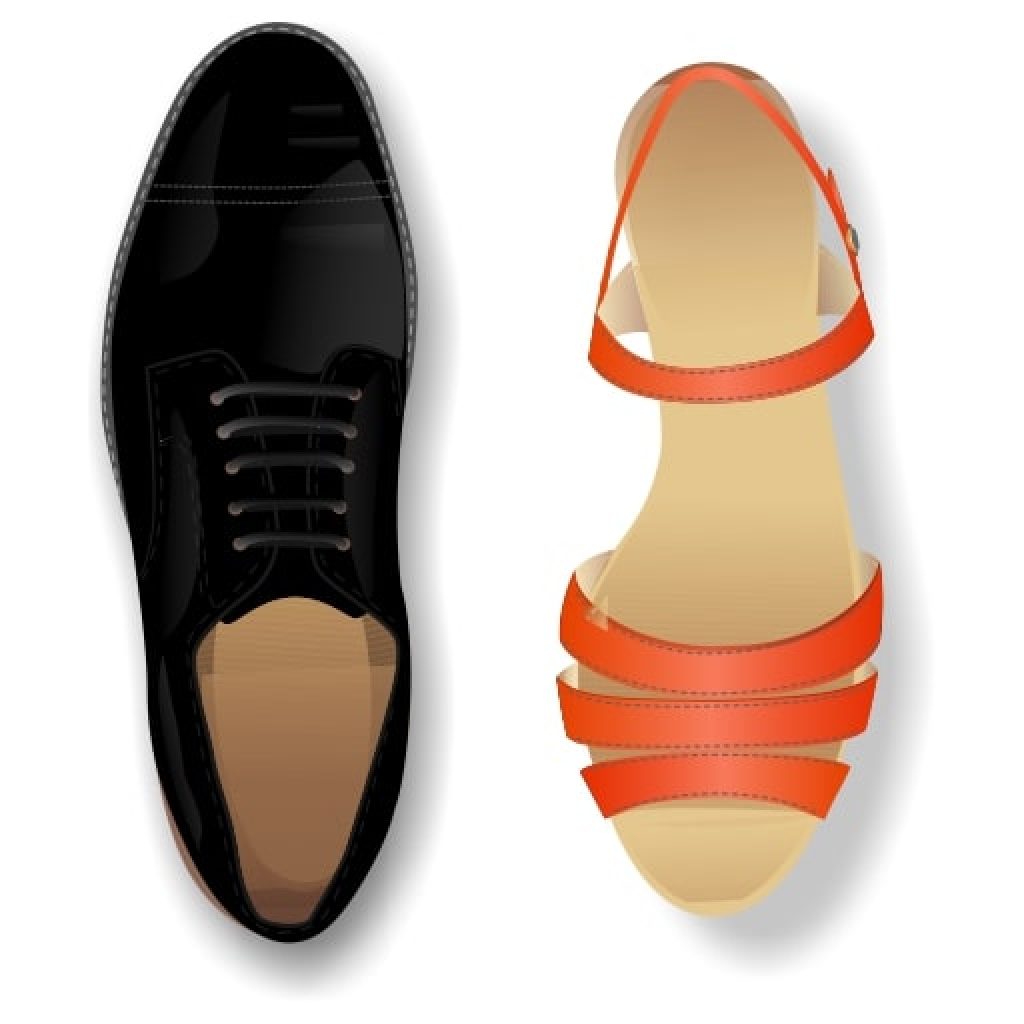 Do you want to learn complex dance moves quickly? Always wanted to learn how to perform ballroom dancing, but never dared to attend a lesson? Then the Ballroom Dancing Step Trainer app will help you.
Your mobile guide to the world of dance moves will help navigate and work through the difficult moments from the comfort of your own home.
You'll learn new moves in a playful way and without repetition. All you need is to repeat the steps that will appear on the screen of your phone. You can appreciate the whole dance or work on difficult tasks.
Practice as much as you want. Practice individual steps and the whole dance to check your progress. You are offered a huge selection of all kinds of dances with different levels of difficulty.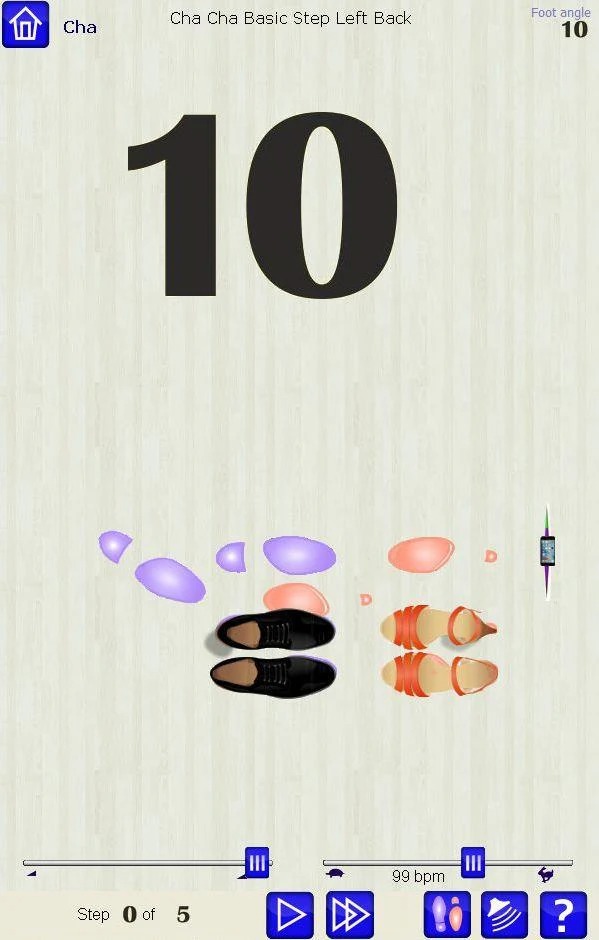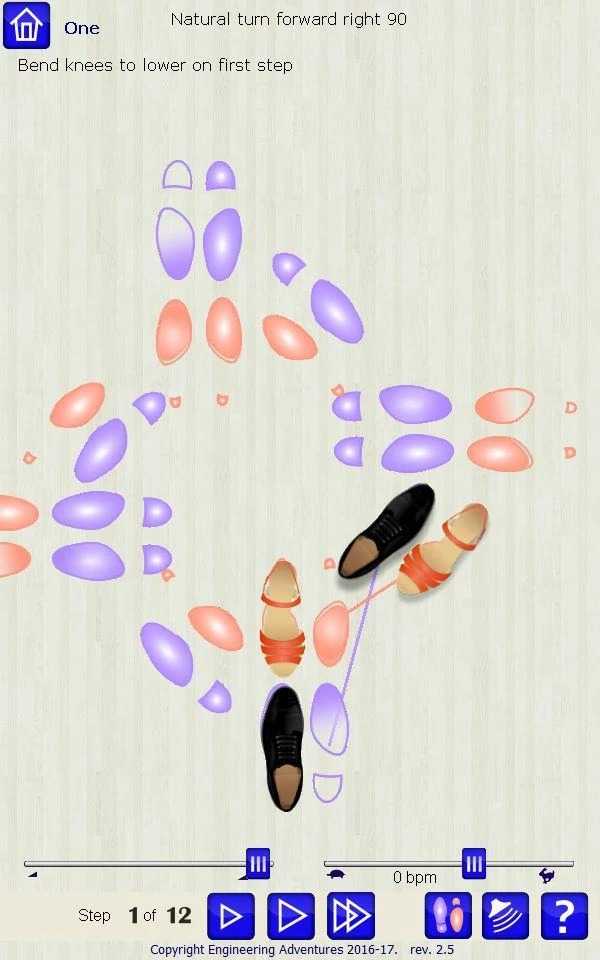 Change the speed of the whole dance or individual elements to your liking. Learn popular dance styles like the waltz, rumba, and tango for free.

Salsa, classical ballroom, cha-cha-cha – you can choose any style and start training today. You will have enough time each day to master enough skills and start dancing beautifully and professionally.
To start you will need to decide which style suits you. After that you will be able to develop as a true professional and learn new dances for yourself, involving your friends and partner.