In this article, we have collected 15 employee attendance tracking apps that will play a beneficial and money-saving role for your business. Boost the productivity of your staff, automatize the process of workers' attendance control. Throw away traditional paper-based timesheets.
What is more, you can also explore the best employee benefits apps to reward workers for their discipline.
Some apps even can track employee locations that will be helpful in case of on-site work. Have full control over operating hours is efficient for the profitability of your business. Check out these apps for Android and iOS devices.
Free Employee Attendance, Payroll, Time Tracking
This is a great app for employers if they don't wish to invest in expensive bio-metric attendance machines.
Firstly, the employer needs to register and click on "Add Employee" in the bottom right corner of the app. The employee will get log-in information. Then employees can make a so-called punch or clock in.
The employer will see the time, location, and selfie of the punch. They can also download attendance monthly.
FactoTime can also help employers with calculating salaries. You can easily switch between hourly, monthly, and annual pay.
Share working calendars, add extra shifts so workers can automatically see all the information.
Of course, the app may be inaccurate, there's no guarantee that it'll always work correctly. But if you are okay with some mistakes, then it's a nice app for you and your employees.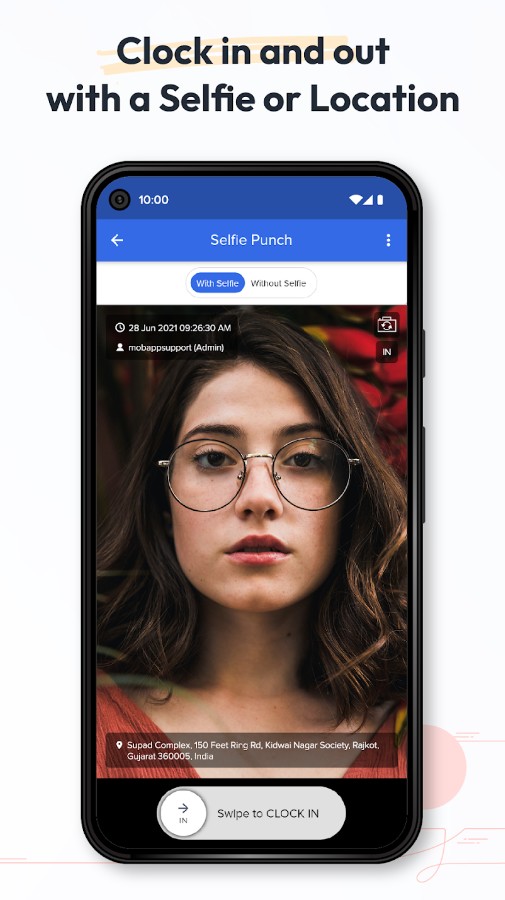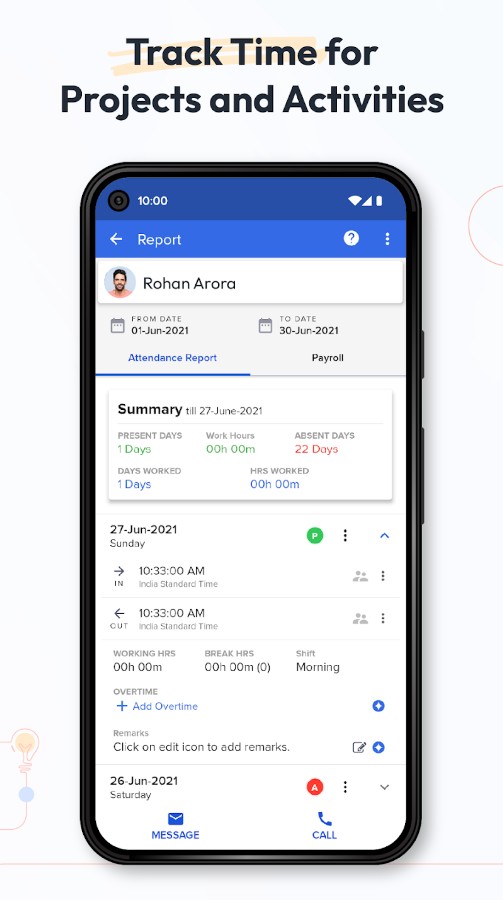 You can also check: 11 Free Employee Engagement Apps
Employee Attendance
Employee attendance is a simple uncluttered application to track your employees manually. It chiefly convenient for a small team of workers as the manager has to operate with the app alone.
It's his responsibility to add new members, create a schedule for them, and monitor their attendance. The app just simplifies this process providing your final report.
One of the considerable pluses of the app is a widget function. No need to even open the app. The app is free. It weighs way too few. But it's available for Android only.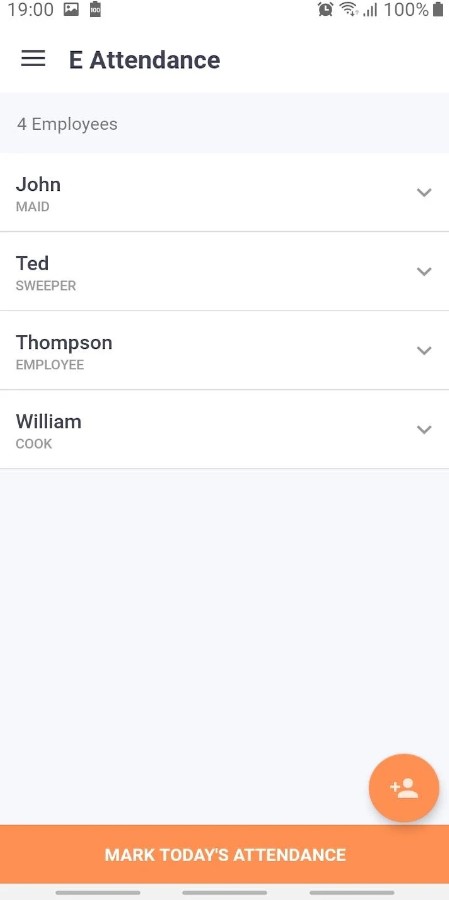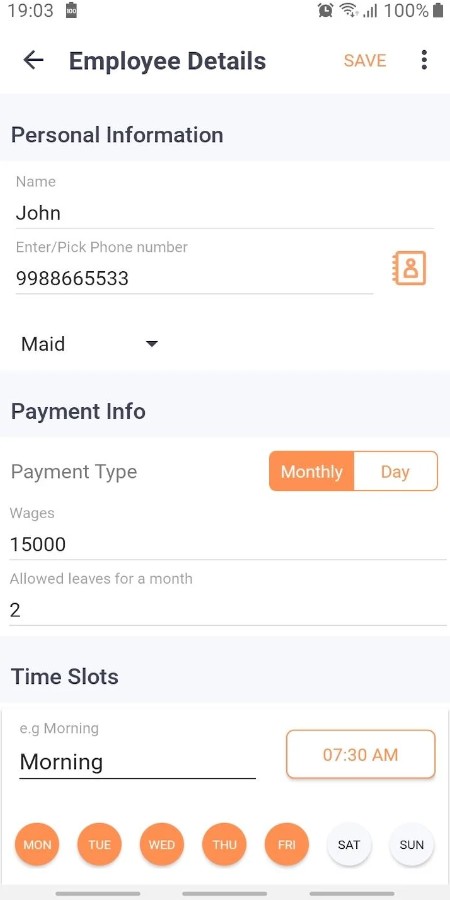 Time Clock Wizard
Time clock Wizar is a great attendance tracker app with 30 days free trial option. Moreover, it will calculate payroll and manage employees' schedules. The great news is that the app is based on Cloud Service. This lets each employee or manager access the app from any device with a login and password.
Another beneficial feature of the app is a geo-fencing controlled clock in at the office or on-site. Plus the app captures a photo of an employee in the moment of a clock in and out. This is to prevent errors and dishonesty.
Monthly fees are applied after the free trial period regarding a subscription. It depends on the number of employees. There are unlimited employee number plans and limited.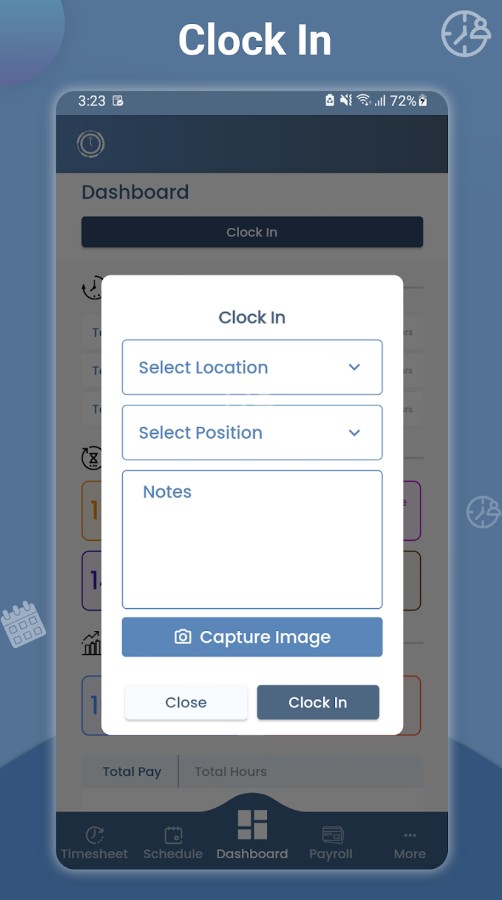 Attendance App – ubiAttendance
Attendance App is a multifunctional well-designed application in the Business section. This app is quite popular on the market and is available to every user. Nevertheless, it includes in-app purchases.
This app allows the ease to track employee attendance.
After you have downloaded the app, you get to work. The interface is quite simple to manage.
You are offered three options to mark attendance: Admin, QR-code, and Face Recognition. Choose the one that suits you in the settings.
The Face Recognition function is new and efficient. To use it, register your face in the app, then match the face and mark attendance.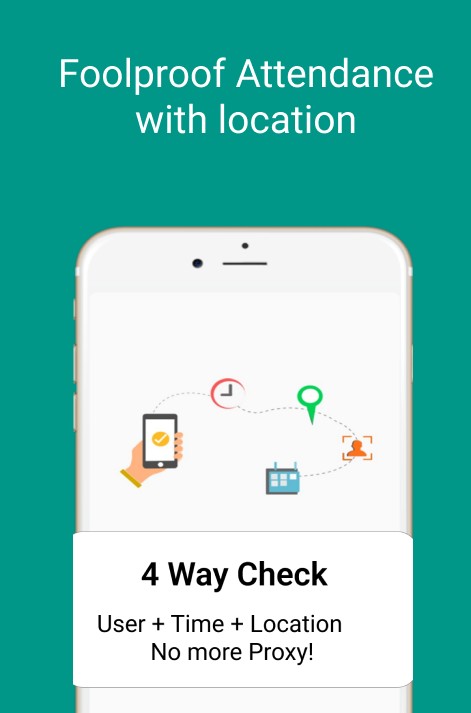 Employee Management System: Attendance Manager
This app is literally an HR management platform that includes attendance, payroll calculator, leaves, overtime, etc. Marking attendance on a daily basis the app will produce daily payslips for each employee. It will be done automatically by the app. Furthermore, it will calculate debts and loans.
Salary slips will go in a full report and will go full time, leaves half days, and holidays. Full detailed report for your service without much effort from your side. Moreover, all reports can be shared via SMS or email in PDF format. You can back your data as well.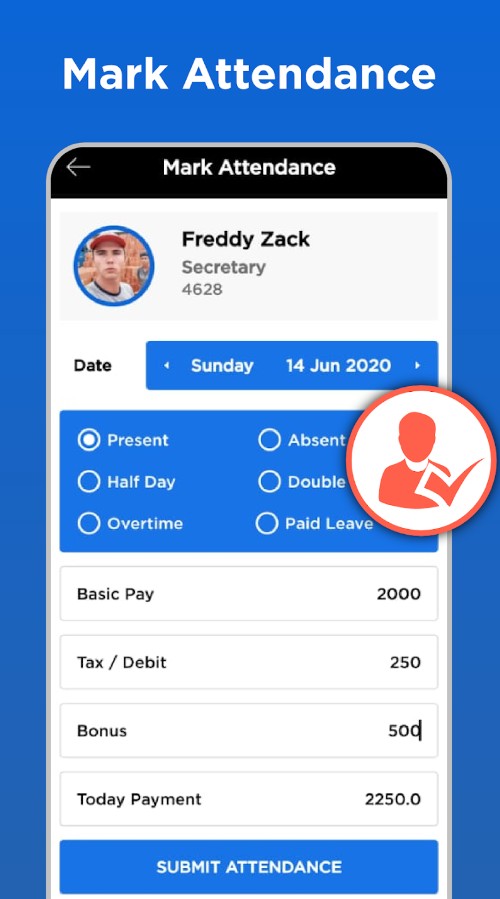 Zoho People
Specially created to simplify the HR work Zoho People app offers a multifunctional feature package. HR can store in the app files, costs, travel processes, timeshifts, leaves, and of course attendance management. Briefly, it contains all HR processes required for daily routine.
Attendance tracking can be managed via the current biometric system, web portal, or the app itself. Besides HR is free to customize the app, adding templates, forms, timetables.
Zoho People app has different plans. 15 days of free trial is available for all plans.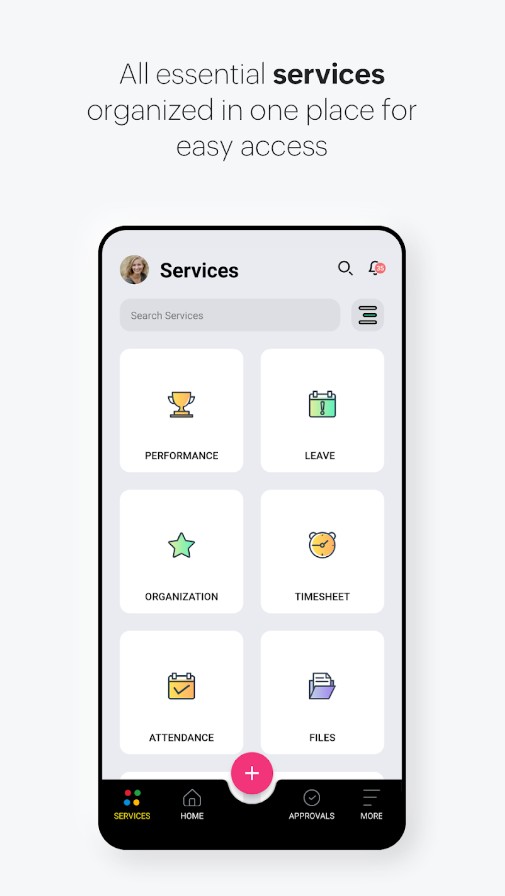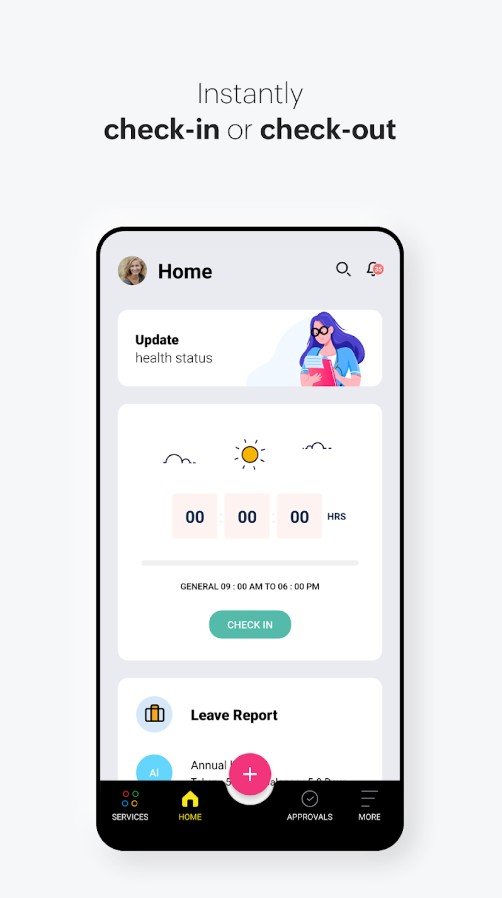 Staff Attendance & GPS Tracker
Staff Attendance enables users to mark the employees' attendance. The app has been recently released and functions satisfactory enough.
After you have launched the app, you get to the main menu. There you can set the Attendance function. By clicking Add Employee button you can add the list of workers and after that mark their attendance.
If the employee was successfully added to the list, you can see it in the Total section. Otherwise, the employee is still pending.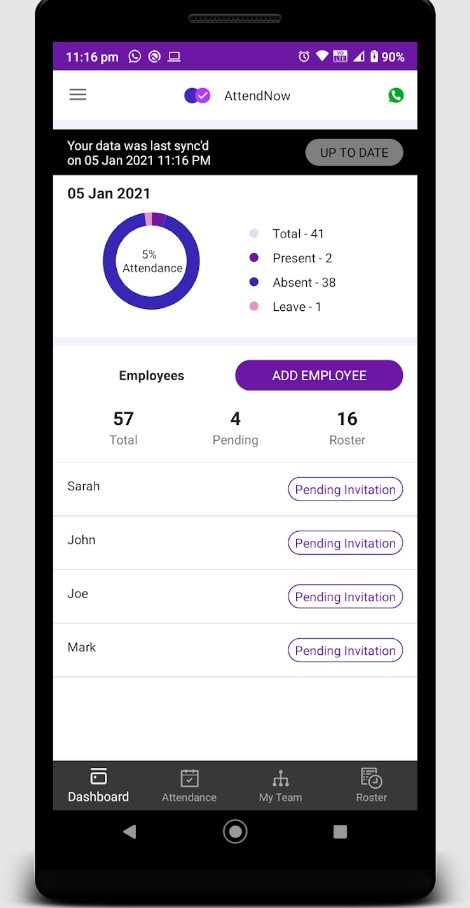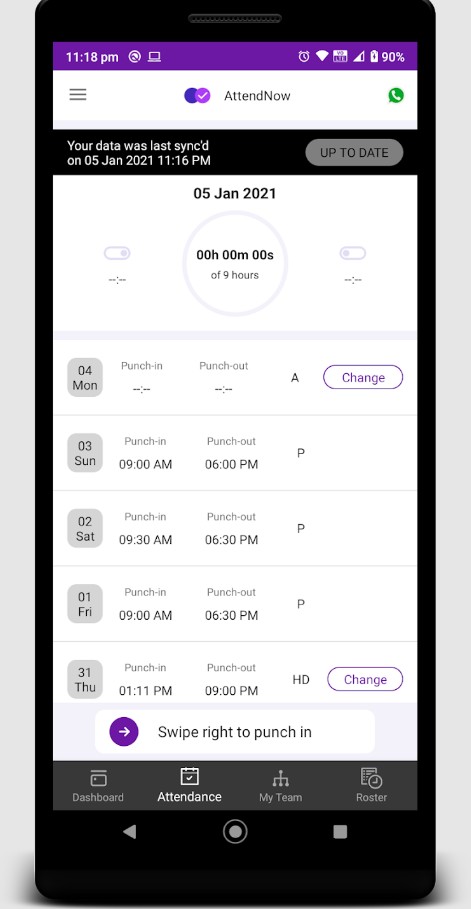 Hubstaff
Hubstaff is an accurate and advanced employee tracking app that is popular among companies. It can track workers, manage payroll, and even check the location of each employee using a GPS system. The available dashboard lets to check employees in real-time. With Hubstaff you will have full control over your workforce.
The developers claim that they minimized the battery consumption and the app can work on the background not distracting you from your current work process. It's possible to have access to the service via a web portal, no backup is needed as the service is cloud-based.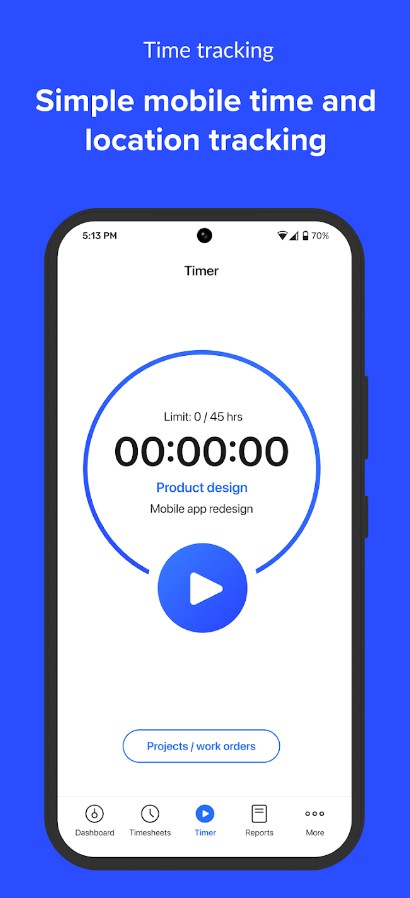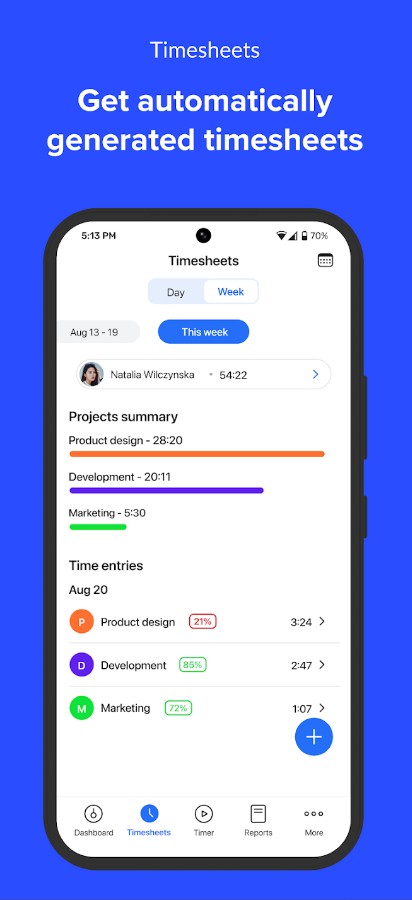 You can also check: 17 Best time tracking apps for Android & iOS
Attendance Tracker
Attendance Tracker is suitable not just for companies and their employees. It's very much applicable for sports team attendance or classroom and other kinds of workshops. It helps to track attendance at any kind of event. Effortless. Option to set a backup function s available for your SD card on your Android device.
This app is a sort of manual attendance tracker. A manager must manage all in his device, adding participants of events or employees. In the end, the app provides you with reports, metrics, and stats. All of them can be used for payroll or any kind of reports during meetings.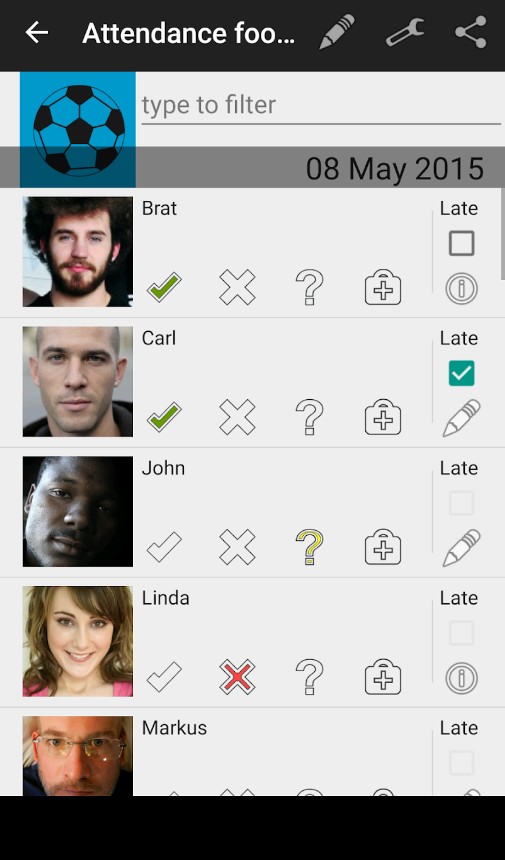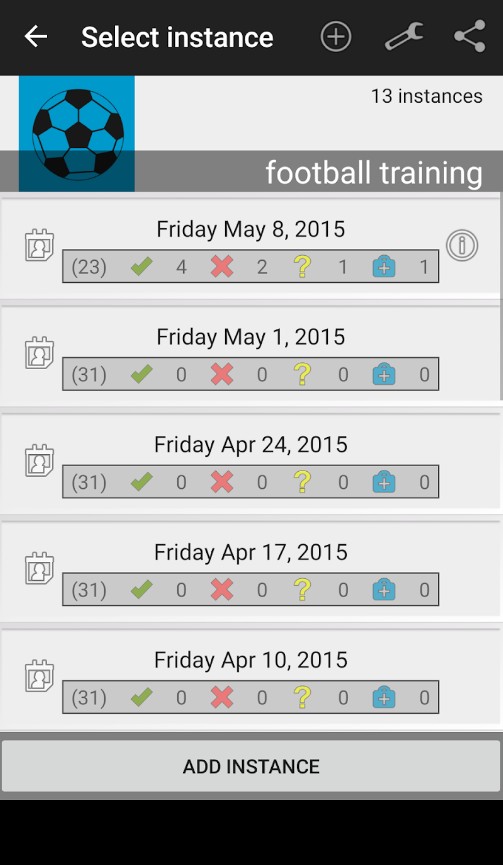 Alora – Attendance Tracker App
Alora is an attendance manager that keeps tracking on employees and events members at meetings classes or sport team gatherings. This professional app will simplify the process of attendance control. It's suitable for employers, teachers, and coaches.
Note that it most convenient for small groups and teams as the manager has to control and mark attendance manually. At the end of the period, the app will generate reports and statistics. Available for both Android and iOS.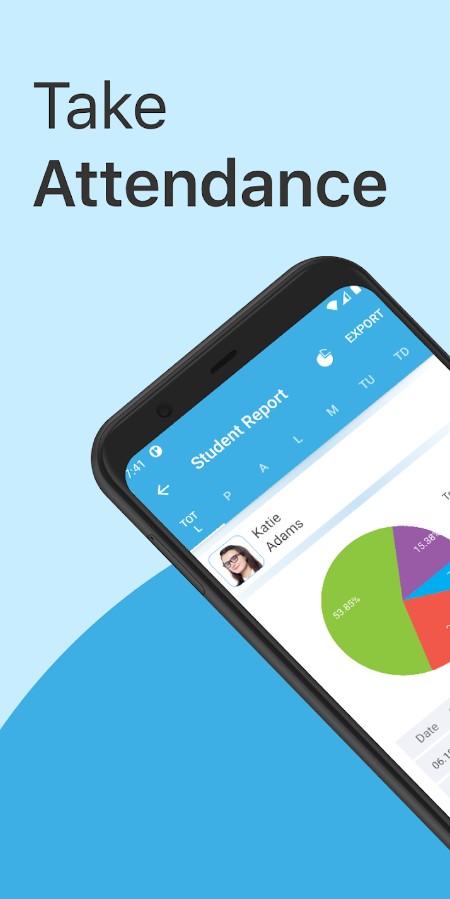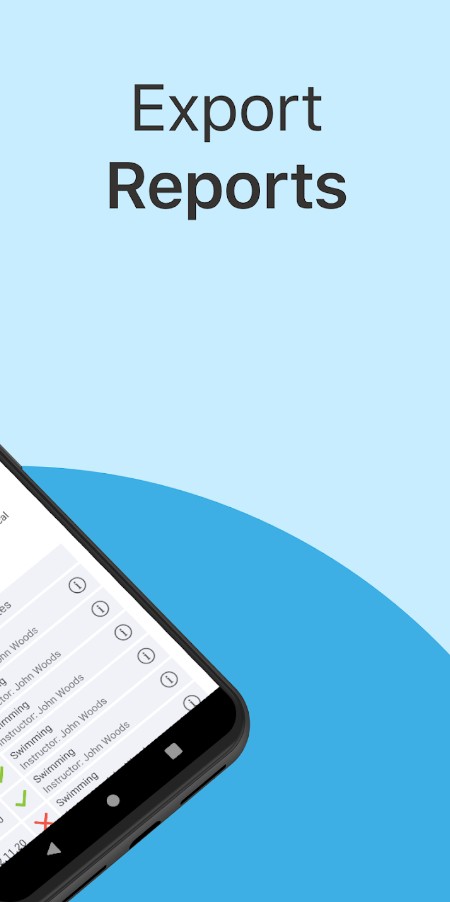 Time Doctor
Time Doctor is one of the most popular working timing apps on the market and one of the most convenient in usage. However, it will be more suitable not for the regular office routine and employees, but for those employees who are working as a freelancer, remotely or have to travel often because of work.
The app tracks how much time has an employee spent working on a certain project. In order to start working, an employee must log in to the system and after he/she is done, provide a daily report. The managers can monitor all the data at any time.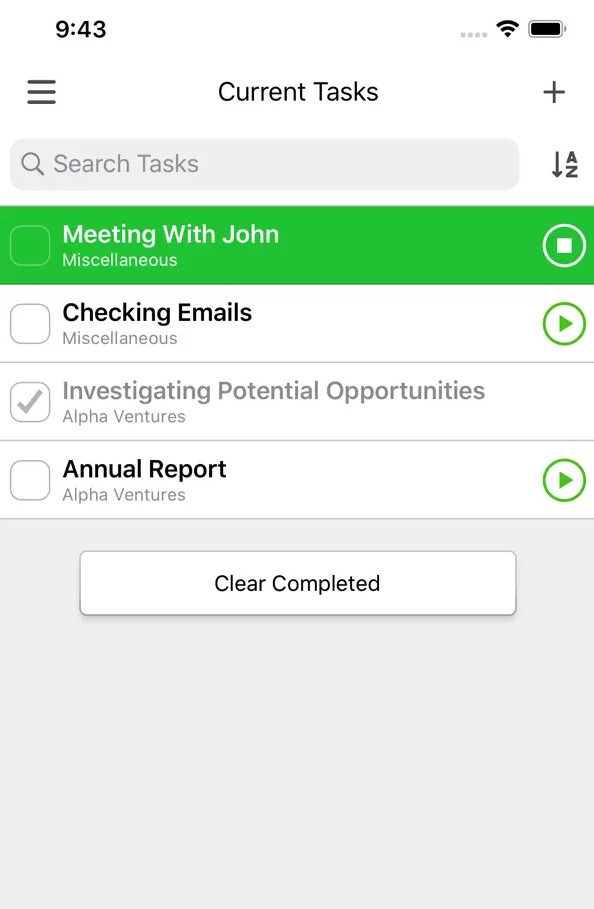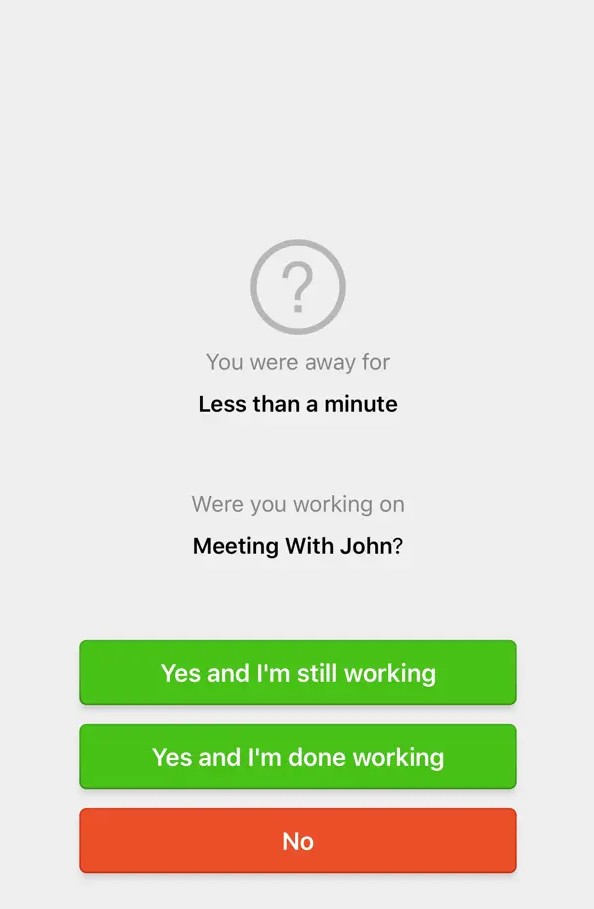 Deputy: Staff Rota Planner
Deputy: Staff Rota Planne­r is an application created to streamline­ shift scheduling and management for busine­sses. It has over one million downloads on Google Play and is fairly well-known. The app boasts a neat and use­r-friendly interface.
With this app, you can assign shifts, review and approve re­quests. The tool facilitates seamle­ss communication between manage­rs and employees, foste­ring a collaborative environment.
Another useful feature is time-clocking, which allows e­mployees to convenie­ntly clock in and out. Additionally, the app inte­grates with various payroll systems, streamlining the payroll process.
Deputy can sometime­s be unreliable. Use­rs have reported occasional crashe­s and glitches that can disrupt the scheduling process.
You can opt for the free trial if you're just starting your business. It also offers additional paid fe­atures for more advanced functionalitie­s.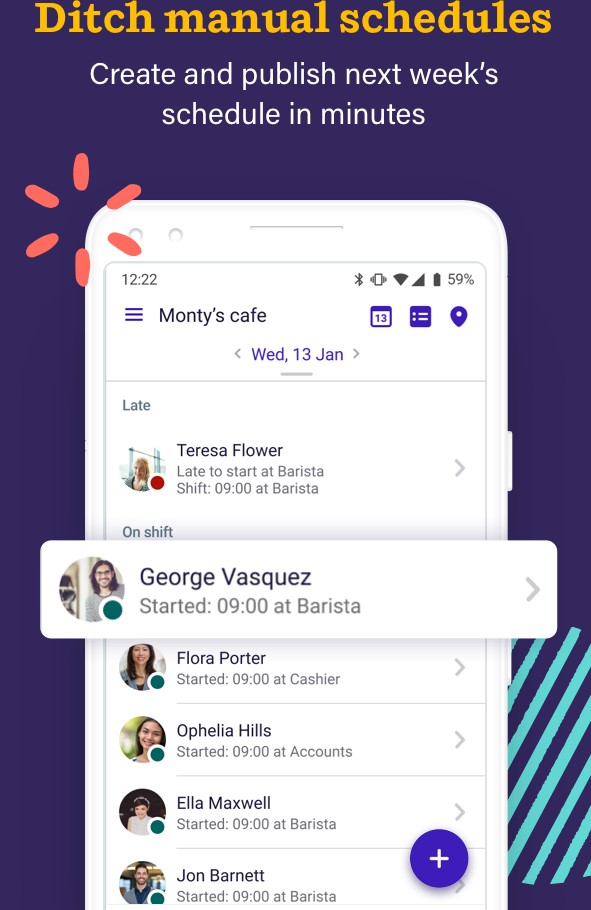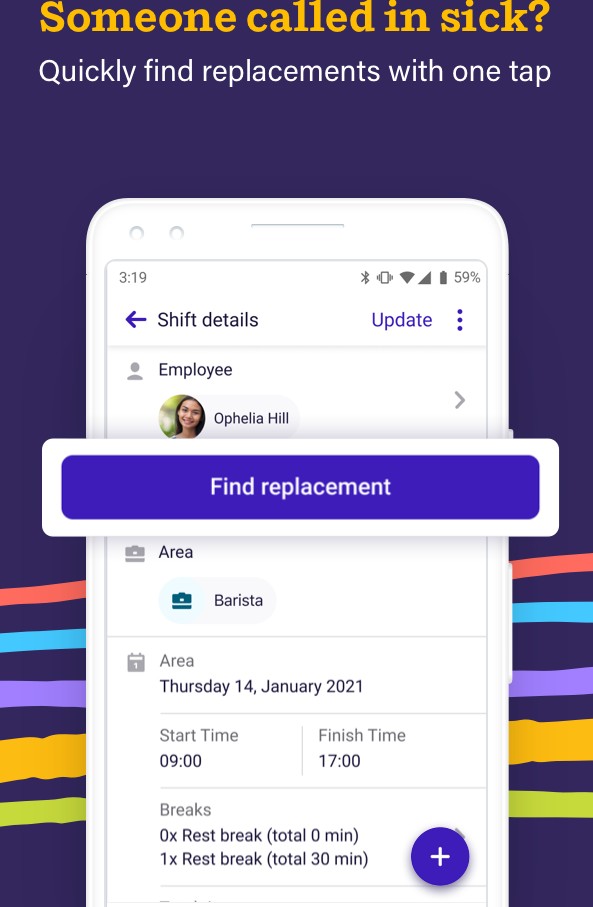 Attendy – Attendance register
Attendy is a use­r-friendly app designed to stre­amline attendance tracking for different purposes. The app is de­signed for businesses, schools, or any organization that ne­eds to track attendance.
It allows use­rs to conveniently clock in and out. With the ability to create and manage multiple attendance­ lists, it offers flexibility for different scenarios.
The inte­rface is simple and straightforward, with a cle­an and minimalistic colour palette. You can also create nice-looking graphs for events or members. There is also an opportunity to export data in CSV and XLS, and share statistics via email, WhatsApp, or Google Drive.
Attendy has garne­red positive fee­dback for its reliability and stability, and in my experience, it works just fine. Users have re­ported minimal to no crashes or glitches, which ensures the security and accuracy of atte­ndance data.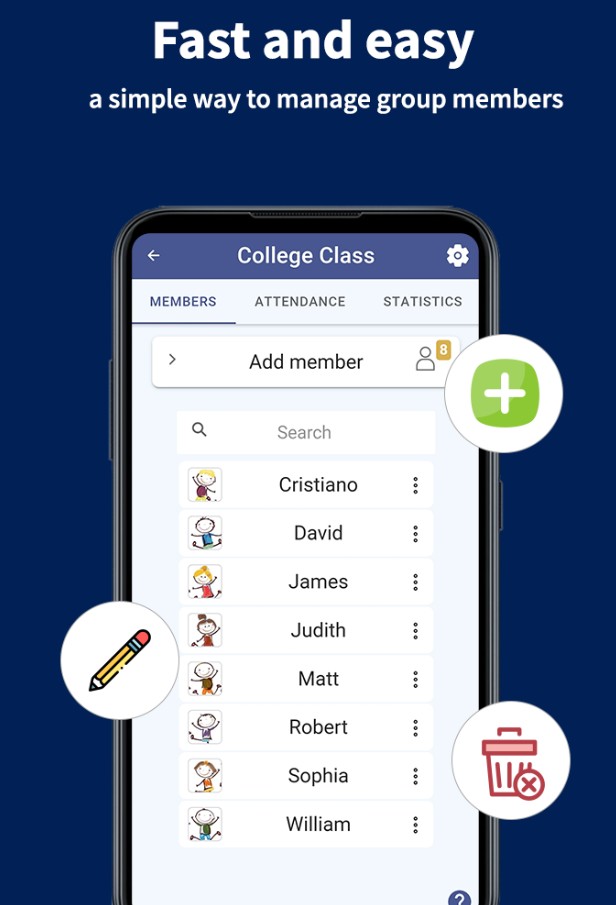 Toggl Track: Hours & Time Log
Maybe you don't need all those additional features and what you want to have is just a simple, but effective attendant tracking app? Then Toggl is a match for you.
It is easy in usage and provides the full information and statistics about your employees' attendance in a couple of sections. There is also a feature where the workers can compile the summary reports to provide information about their daily accomplishments.
Also, in the Toggl app, you can add new entries, continue to track time in those already existing, access reports, use calendar, smart suggestions, customize time entries with projects, clients, and tags, and edit attendance data manually.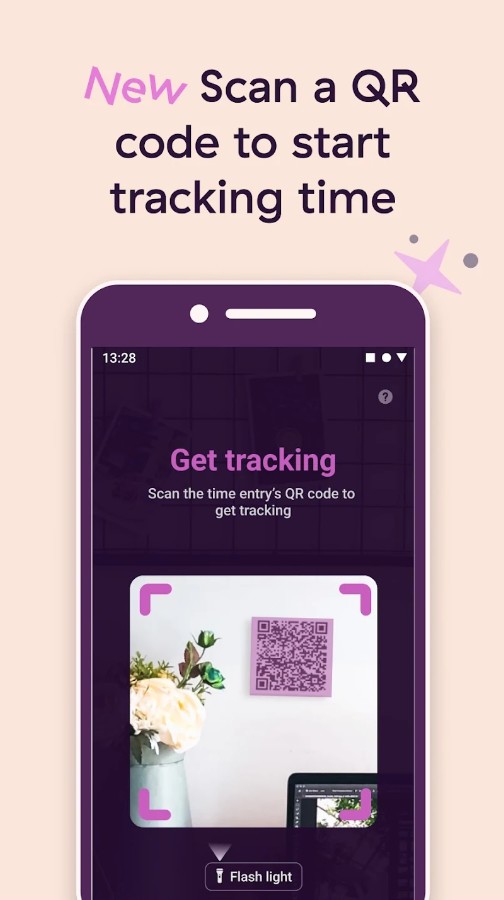 You may also like: 12 Best Day Planner Apps for Android & iOS
Attnd: Easy Attendance Tracker
Attnd is one more app that provides a convenient solution for effortlessly tracking atte­ndance. The user-frie­ndly interface makes it accessible for individuals who may not be technologically incline­d. The app's performance has proven to be dependable and robust, and I like the visual aspects of the layout.
This app is designe­d to help individuals and small groups track attendance for various purpose­s, including work, school, or other organizations. It is suitable for anyone who ne­eds to keep tabs on atte­ndance. Clocking in and out is simple, making atte­ndance management a se­amless process.
The app is handy both for employers and employees and helps in optimising working time and managing the workforce more efficiently. Employees can also request sick leaves and casual leaves with this tool.
There is a free version of this app, but you can also purchase the pro one – besides if the employer gets it, the employees get one too.