Are you a fan of animation? Do you still think it can only be created on a high-end PC or in professional studios? You're wrong! There are apps for your Android device that can make the real animation as well! In the following article, discover the best 3D animation apps and create as many cartoons as you want!
Additionally, more animation apps for all devices you can discover in this article.
Refenderforest Intro Animation
Renderforest Intro Animation is an ultimate choice for everyone who wants to create 3D animations on their Android devices. The app will be more suitable for advanced users, but beginners can start slowly as well!
The number of possibilities in this field that Refenderforest provides is quite impressive.
The first thing to do is to choose a pattern for your video. The app has a large selection of different patterns for each genre. But not only you can select from the templates – you can create your own animation and here is what you can do:
Animation of a snow-white board
Typography
Logo animation
You can add music: on your own or take it from the library, which has more than 130 different songs. Add text and, if necessary, subtitles.
Choose fonts for the text from the introduced styles. Add different effects and filters to your video. Change the speed of the video and add a voiceover.
You can create commercials that will attract attention to your business, and create a slideshow and presentations. All your vids are saved in your account. You can edit them at any time. You can save the video in high quality.
In case you have any difficulties, there is a support service that is always there.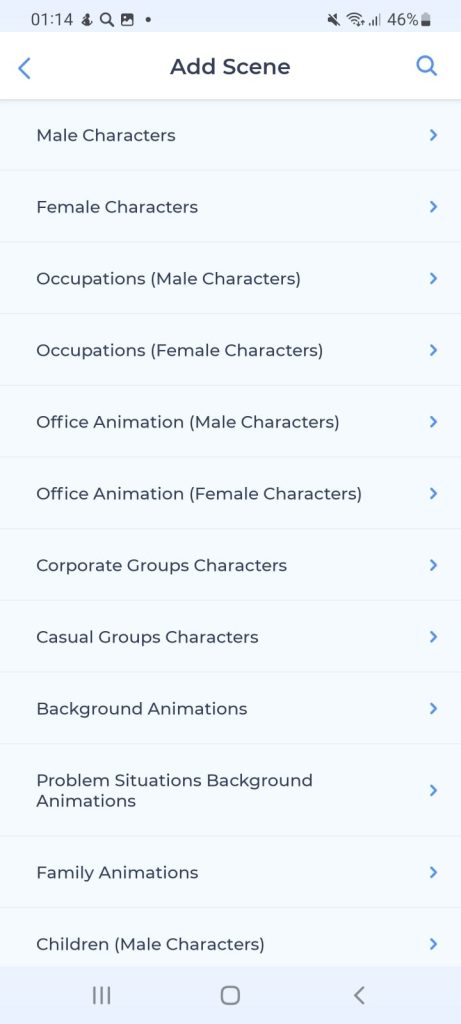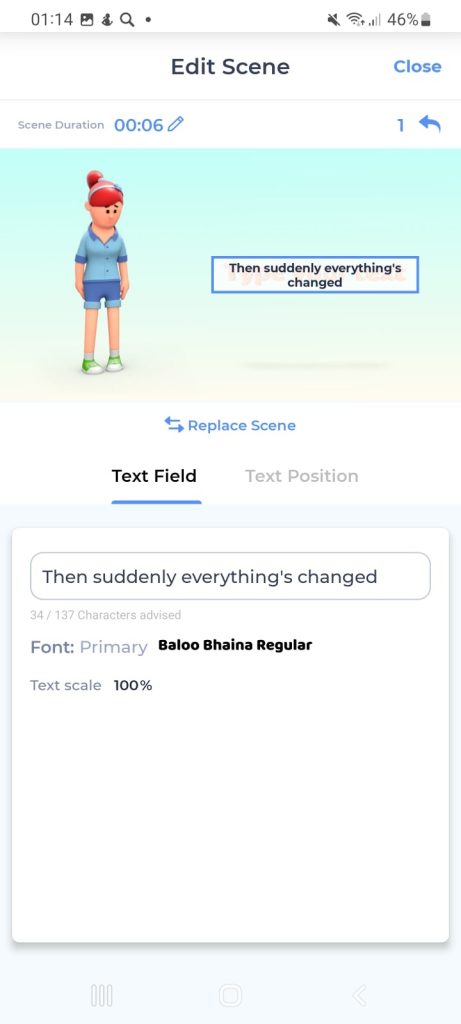 You may also like: 7 Best apps to animate still photos on Android & iOS
Prisma3D
Prisma 3D will suit those who are already familiar with 3D projecting and animation. The dummies like us might try to use it as well, but it can be comparatively difficult to handle this tool from the 1st try. It's explained by quite a complicated interface design.
When you open the app and choose to start a new project, you see the empty-lined pitch and you first need to choose the figures that you want to use. After that, you can modify them.
Moreover, it took us some time to even realize how we can actually create animation and not just 3D objects. You need to click on a small icon at the upper left corner of the screen and choose the "camera" (which is not easy to even note, by the way).
And since we are used to simple animation apps like the previous one we really expected that we could preview or get a snippet of a film we made.
However, the only way how you can interact with this "video" later is to export it as a 3D project to your smartphone in a certain format so that later on you can open and build it into a more powerful 3D modeling software.
Of course, this small story that we post here isn't enough to describe all the possibilities of modeling that Prisma 3D provides to its users. Here it's possible to add the colors and textures to the objects, combine them, and project realistically-looking 3D objects.
Frankly, taking into consideration everything mentioned above we wouldn't recommend this app to beginners or those who want to just play with their 3D animation. We have some serious stuff here!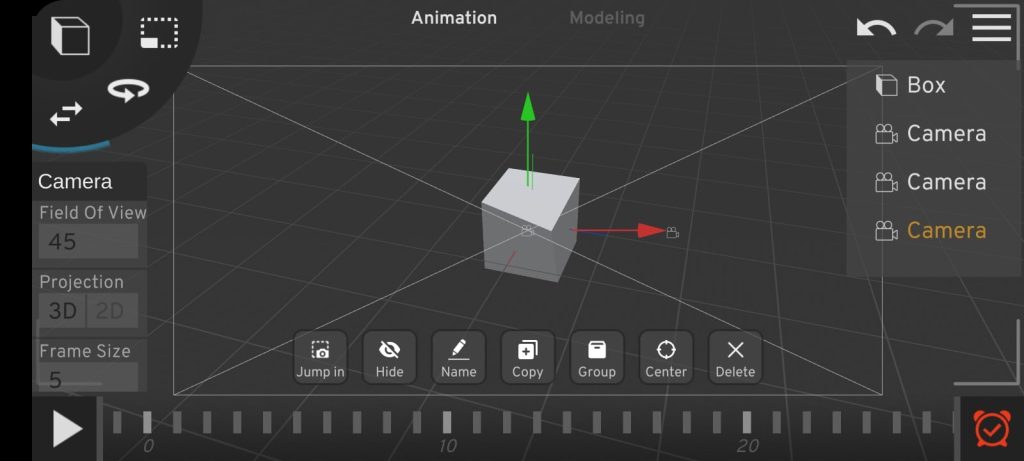 3D Mannequins
This app maybe not be the most powerful and advanced in the sense of animation, but the variety of 3D modeling that it provides makes it a decent choice for 3D animation.
One of the main advantages of it that we noticed right away as we started the app, is how quickly you can start working here. You just open it and click on "start new". You choose one animal from all the templates and click to start again.
Therefore you have a sketch of a 3D model presented to you. However, despite the guidance, it took us some time to figure out how we can make a certain part of an object move. There is a small window on the upper right corner of the screen that you tap on, and therefore, you can select from the templates the action.
You can add as many animals to the stage as you want. Create a sequence of their actions and record everything – thus you can create the whole mini 3D movie about animals!
The only thing, is it doesn't matter if you're a pro or a beginner, learning how to use this app will take you some time because of the unique interface and its own layout of features.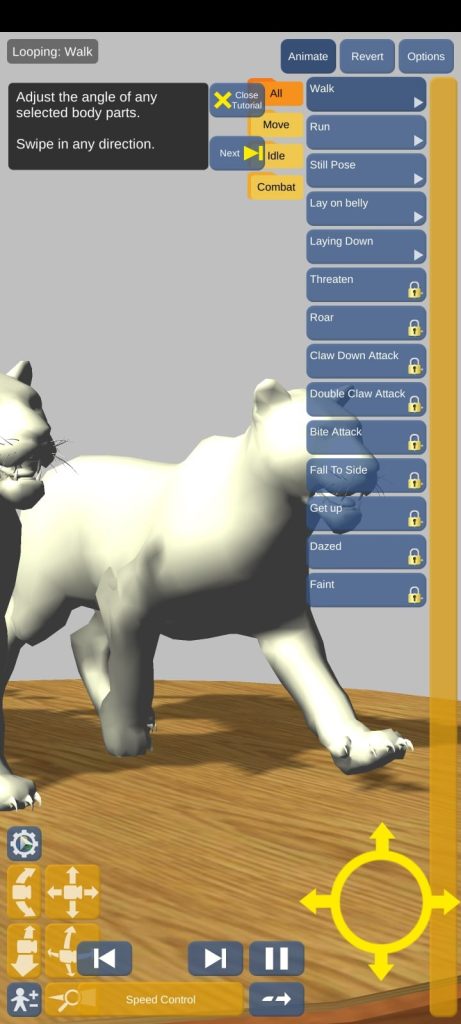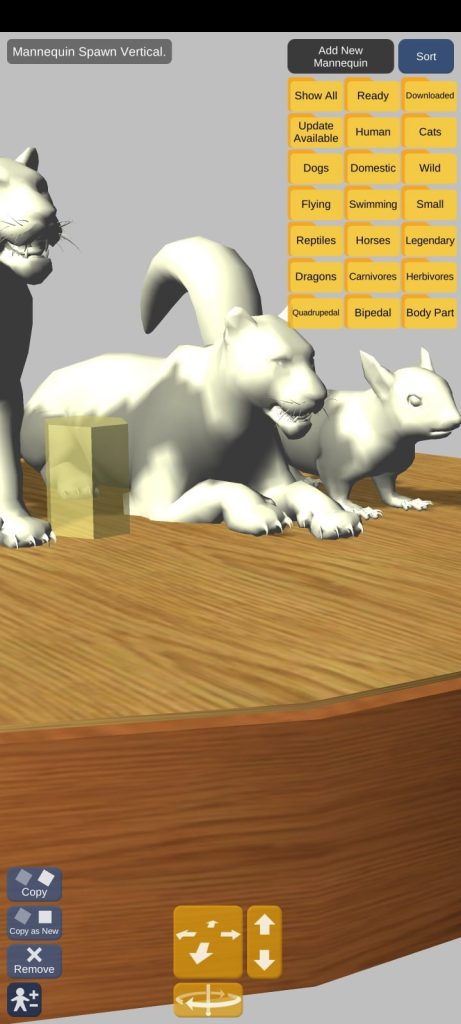 Animate free!
This app is more fun than the previous one and it will definitely be appreciated by the fans of Minecraft. And it's definitely so feasible to use! All you have to do is to install the app and open it – and you already got one character and you just need to add its moves.
Just drag and drop the body parts of this character and the app will memorize them automatically. Then press on the play sign to see what you get.
One dubious thing here is that characters are hardly customizable – you can only choose the colors for their clothes from the templates. And, what is more, the location is always the same.
However, you can add some diversity by adding the object and holes to the ground. By the way, if everything about moves and objects is clear in this app, it took us some time to figure out how you can actually make the character move around the location.
It turned out you just have to manually place it from the spot to the spot and add the animation to its legs, so everything looks like moving.
In general, Animate free! is a nice app to have some fun, understand how the principles of 3D animation work and create your own 8-bit 3D cartoon. But not more.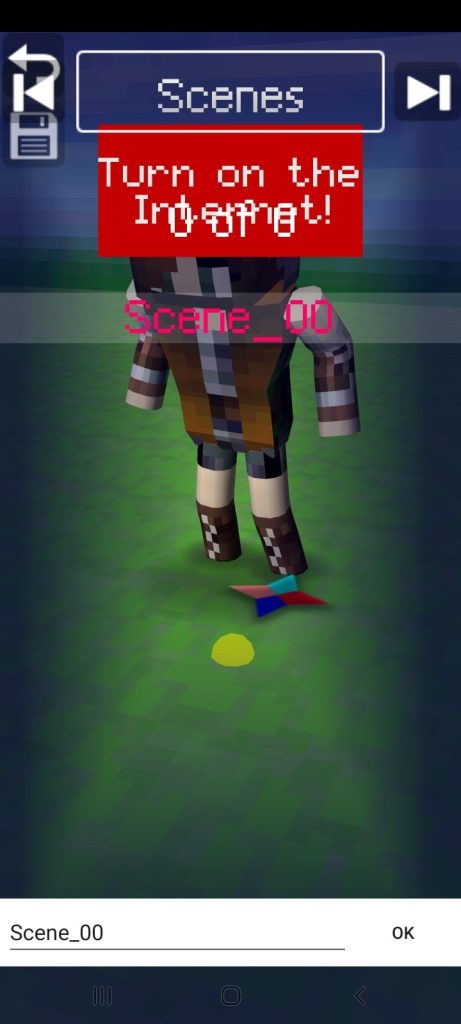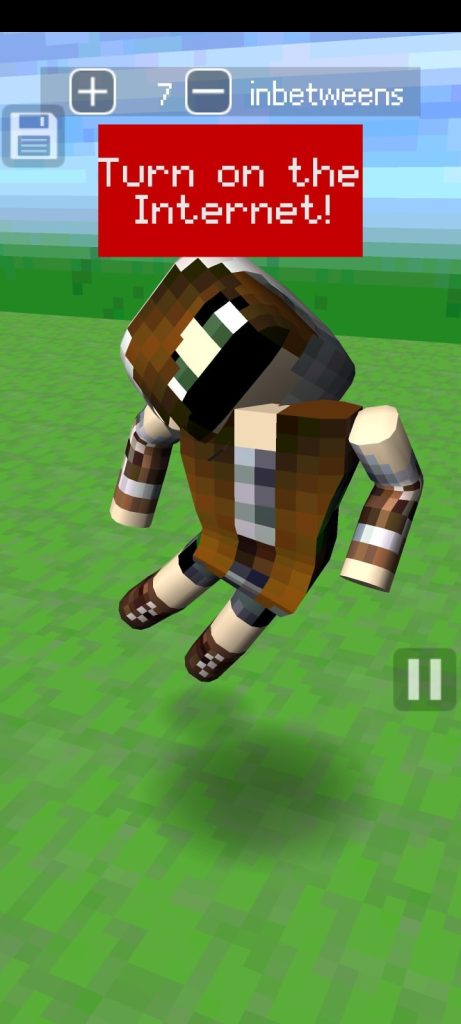 HOLOFIL 3D model viewer
This app is a great tool for working with various 3D models. There is everything you need to look at it from different sides.
You have the opportunity to upload 3D models of formats such as FBX, OBJ, STL, and others. Zoom, rotate, and move the model as you want.
To change the position of the model, just tap the corresponding button in the lower right corner of the screen.
Users can easily control the lighting: the brightness and the side from which the light will shine. It is also available to change the background: color or picture – choose something that will help you explore your 3D model better.
Changing the background color and lighting will allow you to check how a 3D model of a person, car, or any other object will look.
In addition, among the features of the app, you can import FBX models with animations that can then be played in the app in real time and paused in the desired position to examine.
By purchasing the premium version of the app, more options for working with 3D models open up. For example, face tracking.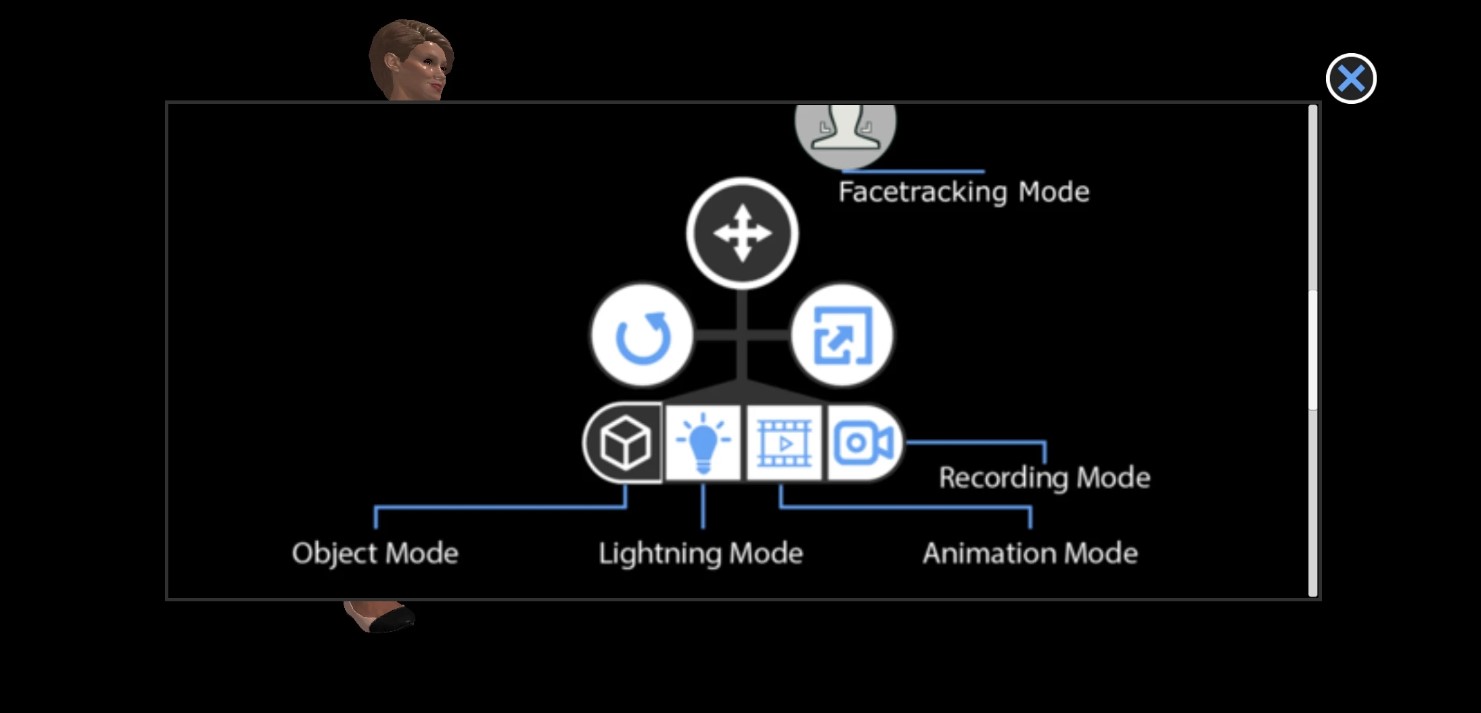 VIMAGE – 3D live photo
In comparison to all the previous apps, this one has a little bit different format. It is developed to turn the photos into animated ones with the elements of 3D images.
This is a great choice for the beginner level. All you have to do is upload a picture to the app, highlight the object to which you want to add the 3D effect to, and then see what you get! Of course, for enhancing this effect, you can use various filters and tools that help you to increase the overall quality.
You can make emojis out of your photo. Draw on photos to add more interesting details. Create animated selfies by adding details in the editor.
Change the duration of your animation, or loop it. And what is more important, the app doesn't have ads. The only downside is that without the paid subscription all the pics can be saved with watermarks only.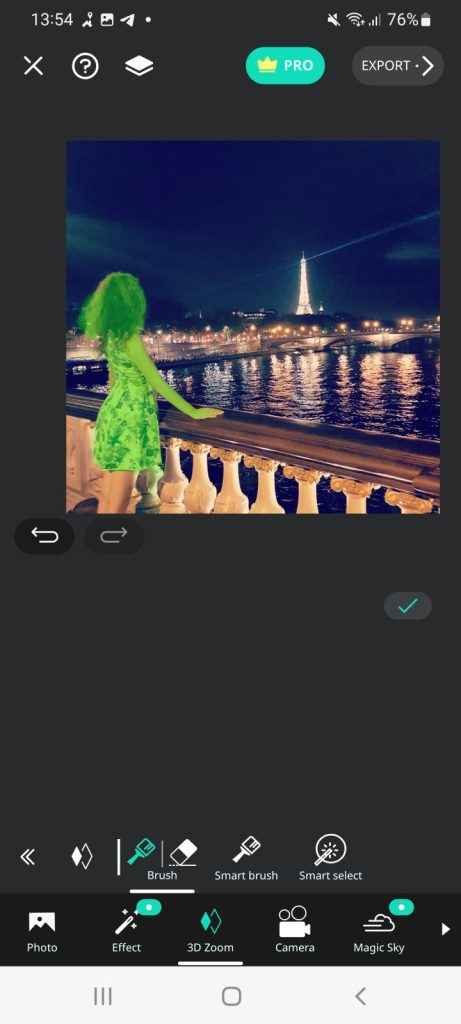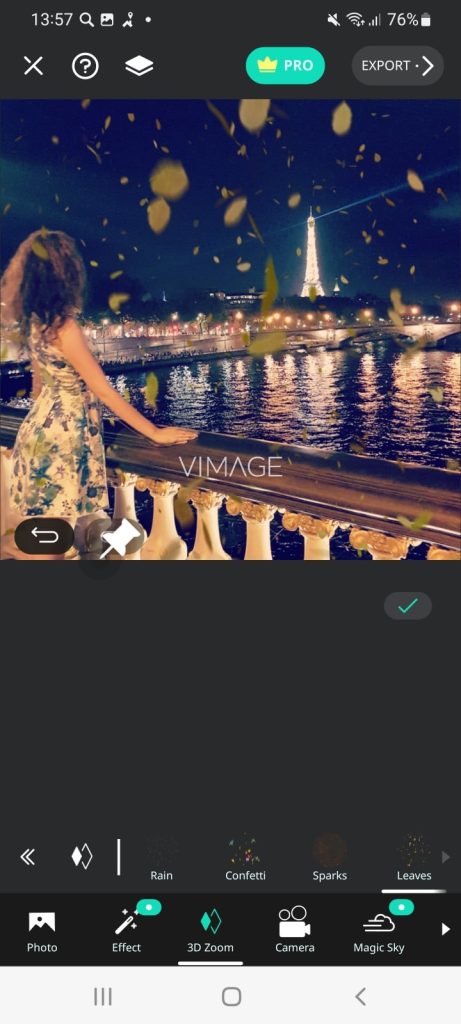 You may also like: Free 15 drawing apps for Android
Toontastik 3D
Toontastic 3D is a great app for those who like creating their own movies. A simple interface helps to make a cartoon within several minutes. You can draw unique characters, animate them, record their voices, and place them into amazing plots of your imagination.
But with this app, you are not only able to create colorful movies but also make serious school projects with animation that provides more interest and visibility of the subject. It will definitely make an educational process more effective and fun!
Creating postcards, invitations, booklets, and leaflets is another wonderful feature of this app. Turn your own imagination and make the best congratulation card for your friend or the prettiest invitation to your party.
Thus, Toontastic 3D may become a useful tool in your own exclusive projects where you would be the only director of the whole movie-making process. The first advantage of the app is a simple interface, so even a child is able to find creation easy and interesting.
You do not need special equipment or skills to use it. Just with your fingers, you will be able to animate the characters of your story and direct their actions. Or just changing the pith of your voice and using the microphone of the smartphone you will make the characters talk to each other.
It's simple to create your story with Toontastic 3D.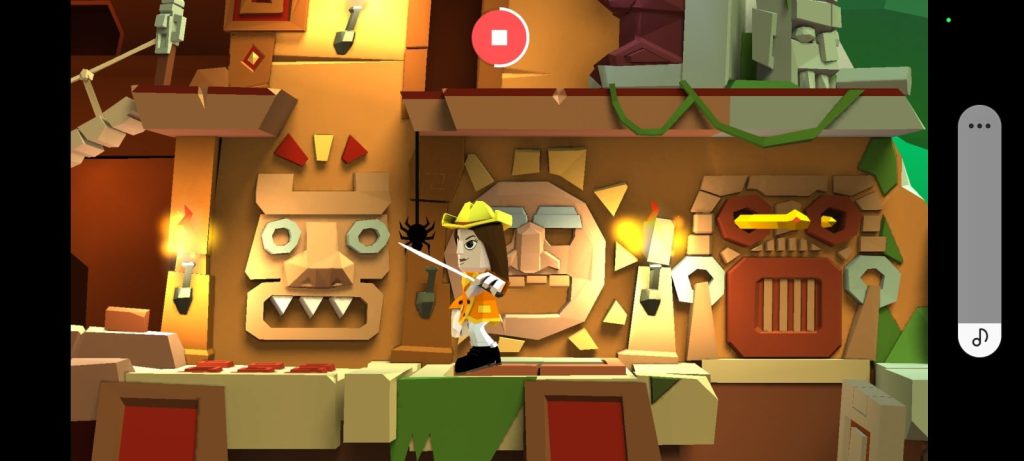 Anim8
If you are looking for a toolkit that will allow you to assign a deeper understanding of 3D and character animation, Anim8 more or less may be the perfect solution.
One of the main advantages of this app is its simplicity in usage. As you open the app, you already have 5 characters placed into a certain environment where you can manipulate them and create your animations.
Using the drawing tool, you can sketch the additional poses for the characters. And of course, you can add the soundtrack if you need to.
There is also the Onion function that will help you to plan your poses and time accurately. You can upload your works to social networks when you are done with your creative process.
It could be a great animation app for beginners, however, the possibilities of a free version are extremely limited – you cannot work with other templates, than this onion.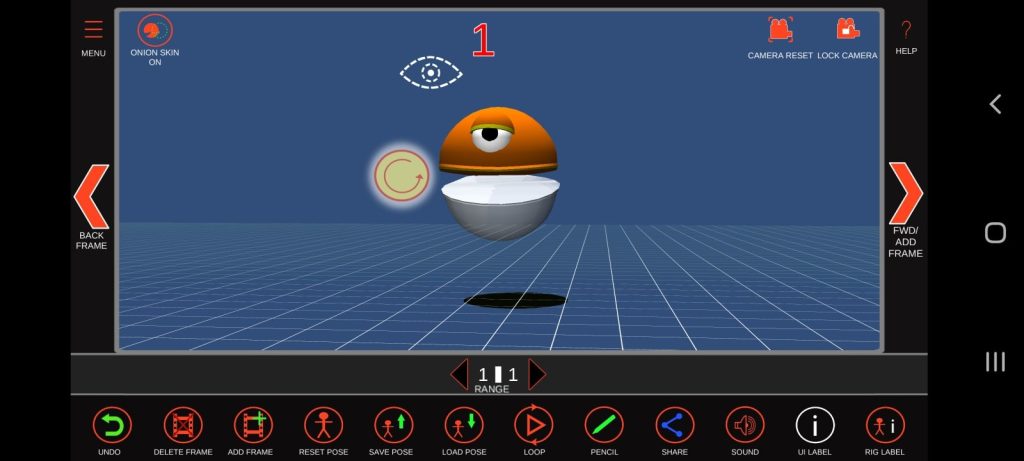 AnimeTok 3D – animation maker
To be honest, at the beginning we were really skeptical about this app since we saw how low it's ranked in the Google Play store. So, was it worth it after all?
In general, the idea of this app is not bad. It's not worse than Animate free! that you might have seen earlier on this list. Just like in that app, here you can select the body part of a character, add movements according to the timeline, add textures, create a location, and many more.
But as we started using the app we realized immediately, what all the beef was about. The outraging amount of ads that pop up constantly on the screen offers you to buy the premium subscription.
After the 4th or 5th time you decline it, the developer will force you into watching a useless ad video that won't let you get back to your project. Ew!
Without it, AnimeTok 3D could be one of the leaders on our list but apparently, developers chase the money first, not the comfort of their users.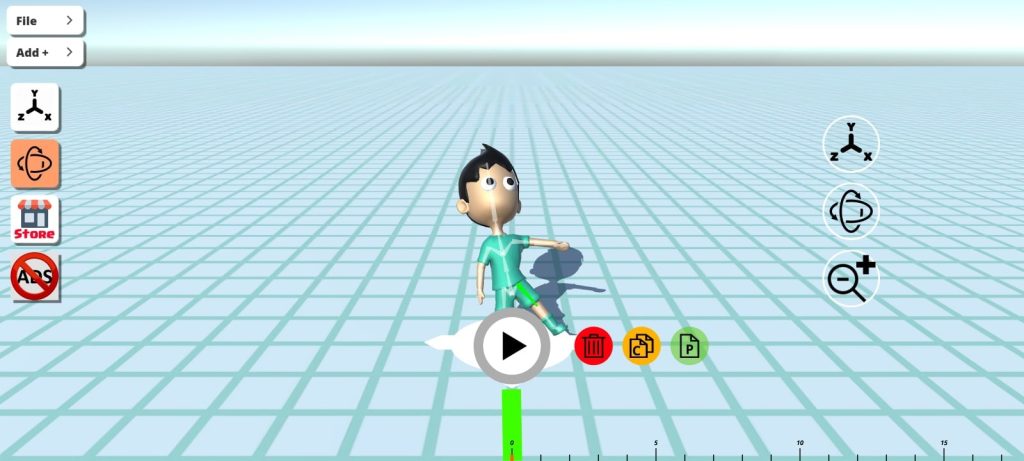 Plotagon Story
Frankly, we were trying to ignore this app the whole time we were doing this article, however, it turned out a really cool one for creating your own cartoon! It is really similar to the Toonastic app that you have seen earlier on our list.
So, you install the app and choose the scene from the templates. If you stick to the free version of Plotagon Story, the diversity won't be wide. After you made a choice, you need to create all the characters that you need for this scene.
The creation process is quite basic – you choose the type of face, hair, and clothes – basically, the game is similar to Sims here and has nothing in common with 3D modeling. But the most interesting part starts when it's time to go on set.
You can select the placement of the characters on the location. Next, you will have to determine their actions and their facial expressions. To complete the scene, you will need to record a voiceover for each character so the scene would come alive! After that, you can press on "play" and see what you get.
Summarizing all the points, this app seems to feel more like a game than a 3D modeling app. However, the elements of 3D animation are presented here – even though you can't go beyond the given templates.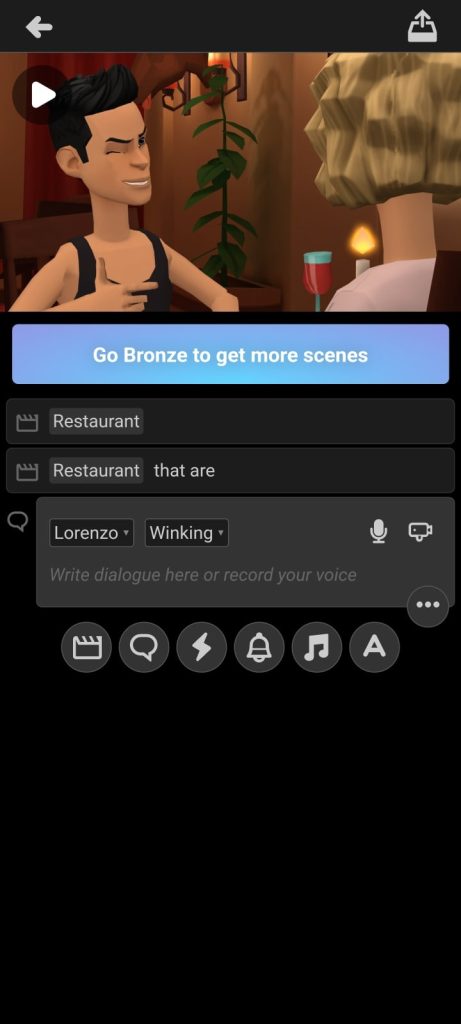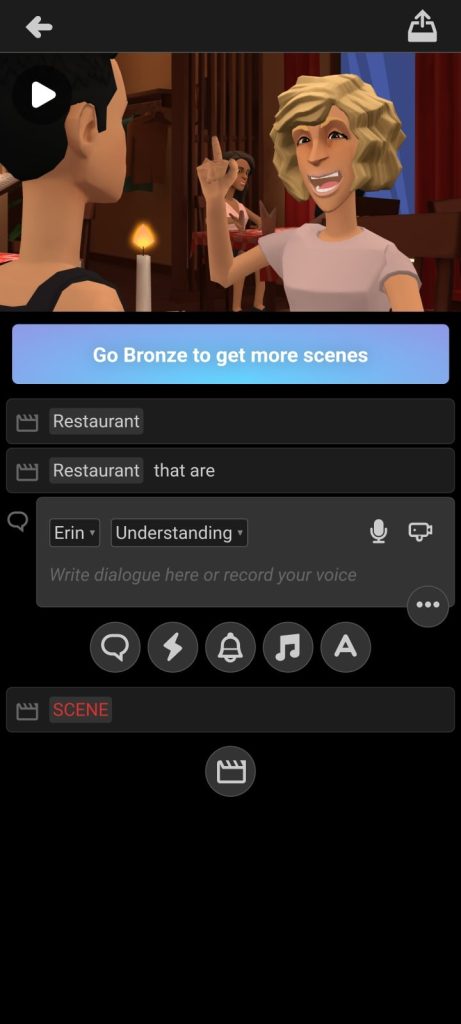 Mug Life – 3D Face Animator
Not like this app will teach you something about 3D modeling, but it's a great 3D animator just for fun. In comparison to all the previous apps, this one is so easy to use and this is really a relief!
When you open the app for the 1st time it will provide you with a detailed guide on how to use it. You just need to select a face from the gallery or upload your own picture to the app and add to it a facial expression from the gallery. Mostly there are funny expressions that would be suitable for creating GIFs.
As an addition, you can add the text to the picture that would fully compliment it and make the joke complete. There is some amount of ads in Mug Life, however, it's not that disturbing.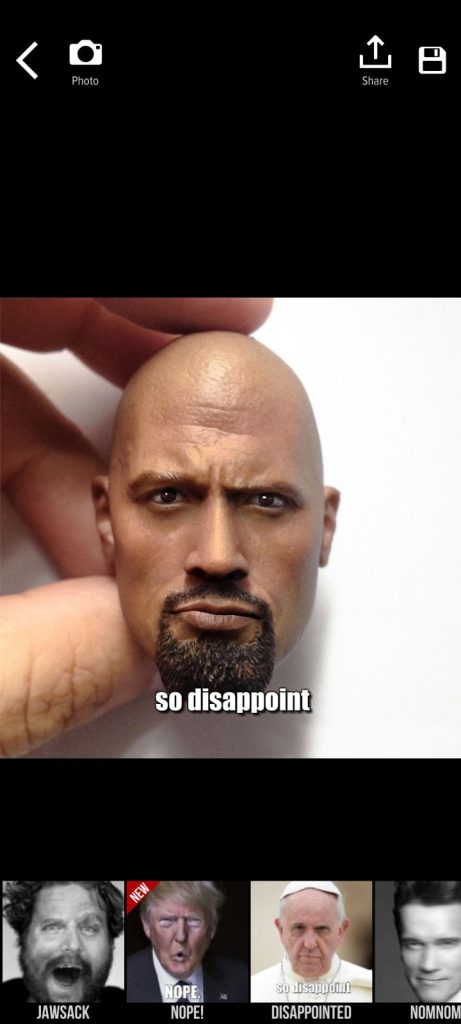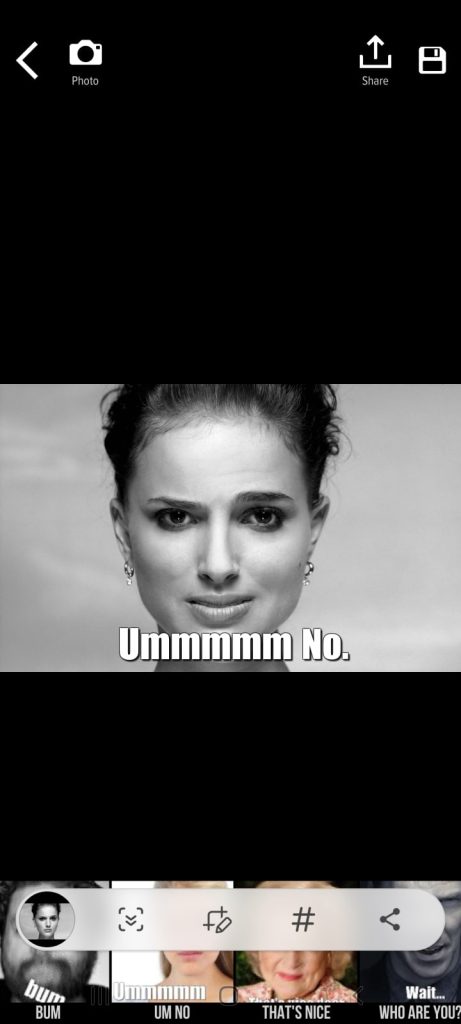 You may also like: 11 Best graph paper drawing and digital drawing apps for Android & iOS
mozaik3D app
This app will be suitable for our younger audience as well – it's mainly developed for the education purposes. It's not for creating 3D animation, but to learn various essential things with the help of it.
However, here in almost all the classes you will have to apply the basic skills of 3D modelling and construction to solve the tasks.
To be honest, our experience with this application didn't start that well. Mozaik3D App involves quite a complicated registration process, which includes verification of your email and creating a super complex password (we fail 3 times before the app considered our password "strong enough", LOL).
What's the reason for all those security measures???
After you created your account – finally – you can start using this app and learn 3D animation. Please take note that some classes are only available in premium version. At the same time, the first free class took us almost forever to upload.
You can start with the modeling and creating a mini-film about the brain system of a human being. You will be working with the ready-made template. One cool thing is that the whole process is accompanied by a soundtrack.