House arena is a game where you need to fight with cartoon warriors for survival in the home environment.

You may also like: 9 Best Naval Strategy Games for Android & iOS
Some of the key features of the House arena are the ability to support 8 players online, the ability to play against bots, and the constant growth of the difficulty of the rounds.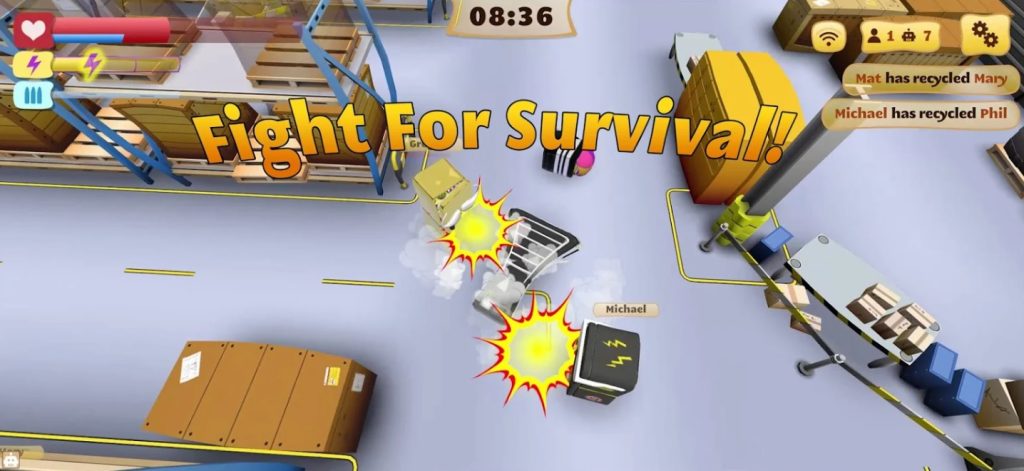 When you enter the application (landscape mode only), the main screen with the character's choice will open. On the bottom will be shown a fridge, blender, toilet, and a washing machine (the characters). Near them on the sides, you will be able to press the Setting and Customization buttons.

You may also like: 11 Best tank games for Android
On the top left of the screen, there will be your user's name and the achievements you gained. On the top right – are the starting button, account, information, and exit button.
The developers provide you with some training rounds where every move is explained in detail.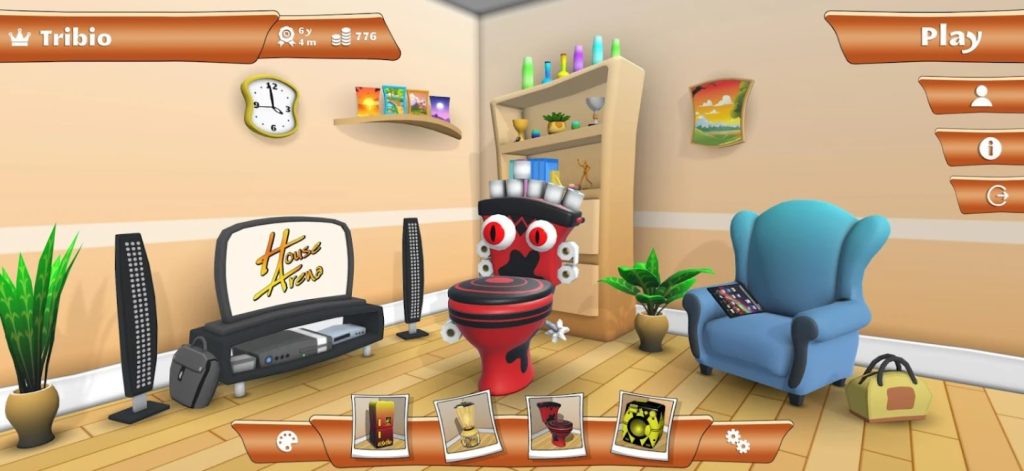 The visual effects of the gameplay are smooth and visually enjoyable.
By talking more specifically about the option of customizing the characters, the idea is as follows. The more you fight, the more customization options will become available for you. This feature will make you want to play more and more.
In addition, the game can be played with keyboard, mouse, PS4, and Xbox controllers. It is also possible to use a standard joypad.

You may also like: 11 Best Space Strategy Games for Android & iOS