Always wanted to update programs and drivers on your computer to the latest versions in time, but were too lazy to browse sites and look for a new version?
Then a wonderful free program was made especially for you, which will help keep your software and, in part, drivers up to date. More precisely, it is not completely automatic and not quite an update. It is rather just a check for new versions and the possibility to find a place where you can get them. And it's even good that the update is not automatic.
Another cool set of apps that we can offer in a similar category – best apps to update on your Hisense TV.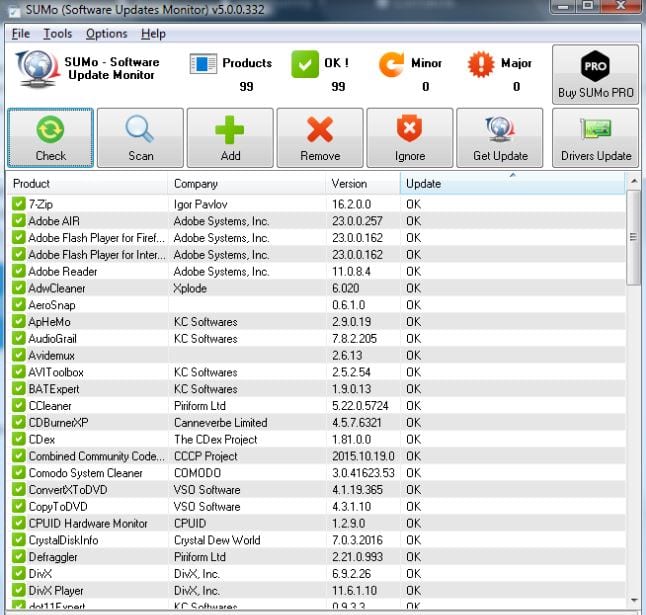 The name of the program updating program is SUMo. It scans your system for installed programs, looks at their versions, and checks them against the database for new ones. Then you just pick the program you want to update and click to go to the SUMo website.
In addition, we can recommend apps that will allow you to download videos from YouTube quickly.
There you can clearly see which version of the program you have, which is the latest one, how many versions you have missed. And the developer site also. As a handy bonus, there are two search links for well-known file hosting services – FileForum and Download.com, and, of course, a Google search link.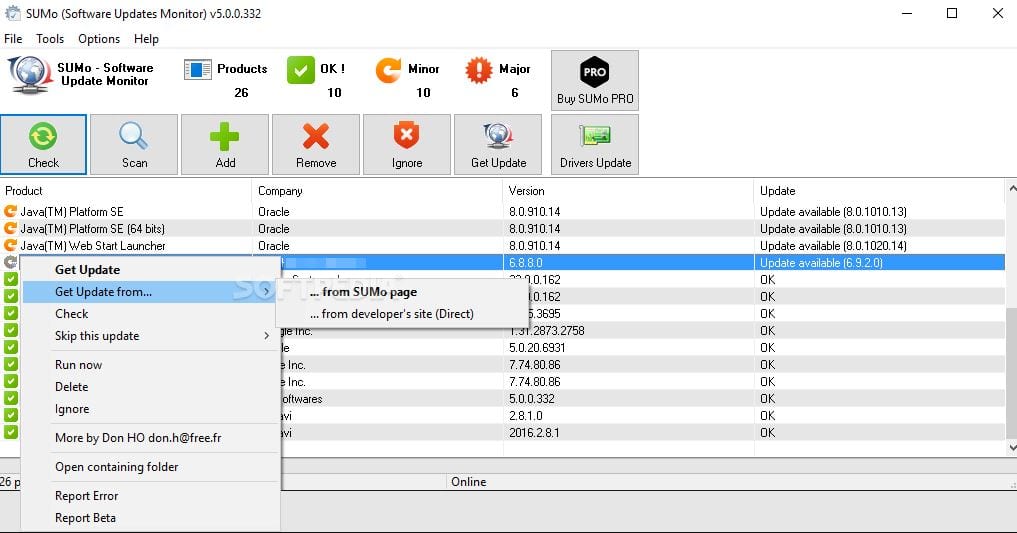 By the way, it can also check for updates of Windows packages.
Then you just look for a new version using the links provided, either on the manufacturer's website or simply in a search engine. And install it on your own. The need to install everything by yourself, updating not automatically is an advantage, not a snag.
The good news is that you have complete control over the process – where you download it from, which version, what you install, where, with what settings. That prevents you from a ton of problems.
And when you're done with all the updating you can relax and have fun with your friends. Explore this list of the best multiplayer games to have fun together!
Essentially, SUMo is an update monitor, not an updater. But this, we repeat, only makes it more valuable. Add to the above multi-lingual support and extremely simple installation. So feel free to download and install; it will definitely be helpful to you!