Download pending error is one of the problems you might face while trying to install the app from Play Market.
This is a technical error that empowers your mobile to install any new apps. And it can get incredibly annoying especially if you need an app installed as fast as possible.
However, there's nothing that can't be fixed. Let's go through all the solutions on how to fix the download pending error in 2023. Thus, next time the error pop up you'll know exactly what to do.
In case you need to check out your recently deleted apps, check out this article: How to See Recently Deleted Apps on Android
Restart Your Device
Well, there's not much to talk about here. Rebooting your mobile is the simplest method to cope with download pending bug. The only trick here is to close all the running apps before taping the restart pin.
If the issue was simply influenced by the bag rebooting should work well. In case the bug will appear again you'll need to try the other steps listed below.
You may also like: How to Clear Cache on Android
Check Out Your Internet Connection
Considering that any app's installation demands a stable internet connection you need to make sure you're not having troubles with that.
In case you're using Wi-Fi and it has disconnected for any matter you can use your mobile web. Nevertheless, you need to make sure you don't have any app install conditions turned on.
Follow these steps:
switch from Wi-Fi to cellular
browse the Play Market
enter the menu and reach the Settings
reach the App download preferences
pick Over any network.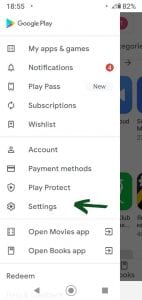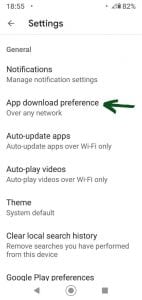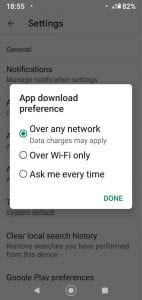 In case you're having an unstable mobile web you can switch to Wi-Fi instead as well.
Turn Off Your VPN App
Using a VPN service leads to a high possibility of an install pending problem on the Play Market. The cause for that is Play Market can get confused by your location. The app will think you're not where should be and get stuck on all your installs.
Plus, the internet speed usually slows down because of the VPN which can cause an error as well. And if that's the issue you just need to turn off your VPN while trying to install any app.
Free Up Your Internal Storage Space
It's not a secret that lots of processes on your mobile may be affected by the volume of space you have. So if you have cluttered internal storage it can cause system slow-downs, bugs, and various errors including the install stuck one.
All you need to do is to declutter some storage before trying to install another app on your mobile.
To do so, follow these steps:
go to your mobile's settings
reach the Storage to observe all the details
in case the amount of free space is running low — delete all the elements you don't need anymore.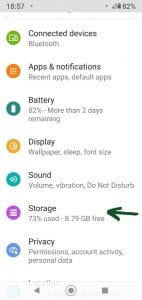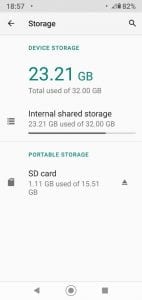 Stop All The Current Downloads or Updates
One of the causes Play Market can get stuck with your installs is the fact that there are too many renewals and installs going on already. Therefore, the system gets overloaded and the install pending error appears.
To cope with it, stop all the current renewals and installs you don't require just now and try to get the application you need right now.
That's how to find out if you have this trouble:
enter the Plat Market app
patch on the menu
reach the My apps and games
In case there are any apps installing or renewing right now — cancel all of them.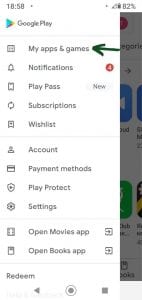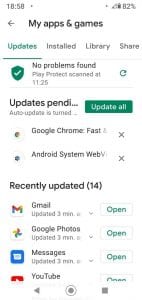 Disable Auto Updates
This way of solving the download but is attached to the previous one. We already know that several apps' updates can cause the stuck error.
But there's a way for you to make sure that there are no apps renewals without your permission. To do so, just turn off the auto-update ability on the Play Market app. Plus, this action will save your phone's memory which is always great.
Here's how to do it:
go to the Play Market
click on the menu
find the settings
reach the App Updates section
pat on the Automatically update apps
pick the No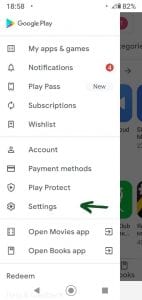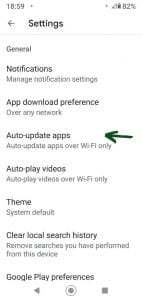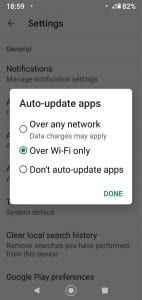 Check also: How to Reset Android Network Settings
Allow Background Data Usage
It might sound strange, but there's a big chance your Play Market is unable to have full data access in the bg. Although this fact doesn't unavoidably mean that apps won't be installed in the bg but it can cause errors.
There's how to cope with that:
browse the settings
move to the Data Usage
reach the Data Saver
pick Unrestricted Data
move the page down till reaching the Play Market app and pat on the switch.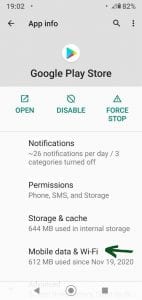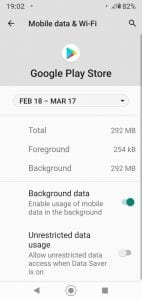 In case that won't work don't you hurry to get sad — there are few more solutions down below.
Clear The Play Store Cache
Along with any other app, the Play Market keeps some data and your mobile. And in several cases, this data can be the cause for install pending problems as well. Luckily, to fix that you just need to declutter the cache.
Follow these actions:
enter the settings
reach the Apps & notifications section
find the Play Market app
pat on Storage
pick the Clear Storage and then the Cleat Cache one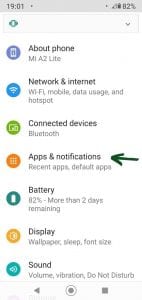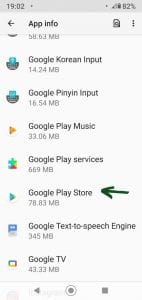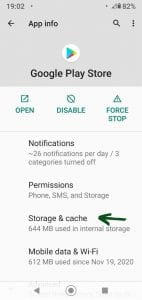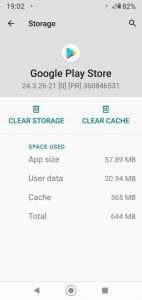 Uninstall Updates on Play Store
This method can only help if the install pending issue appeared after the latest Play Market update. Fortunately, it's not that hard to roll the renovations back and fix everything.
Here's what you should do:
access the settings
select Apps & notifications
pick the Play Market
pat on dots and then on Uninstall updates
when the prompt will pop up on tap OK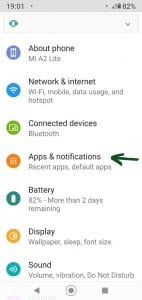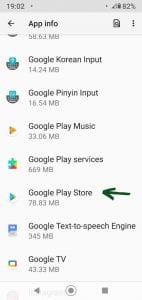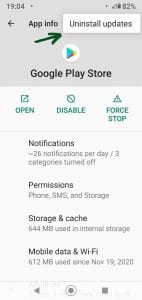 Switch Your Google Account
In case the error keeps popping up you can just use another Google acc.
Here's how to cope with that:
browse the Settings
reach the Acc and Sync
roll the page till you find the Play Market
go to Remove Account
reboot your device
Once it's done, follow these instructions again — the only difference is you need to pick Add acc instead of Removing one.
You can also check: How to Bypass Android Lock Screen
Download Apps Via Browser
And the last thing you can use to get rid of the installation stuck issue is to try establishing apps through the browser.
All you require to do is to enter the Play Market through your browser, log in with your acc, find the app you want to get, and tap Install. You might get asked to attain your key once again but that's not a big deal.
Then, you will need to tap on your device's model on the list that will drop off (that's the list of all the devices connected to this Goggle acc). Once it's done the app would be installed on your device without any issues.