How to Remove Spy Apps from Your Gadget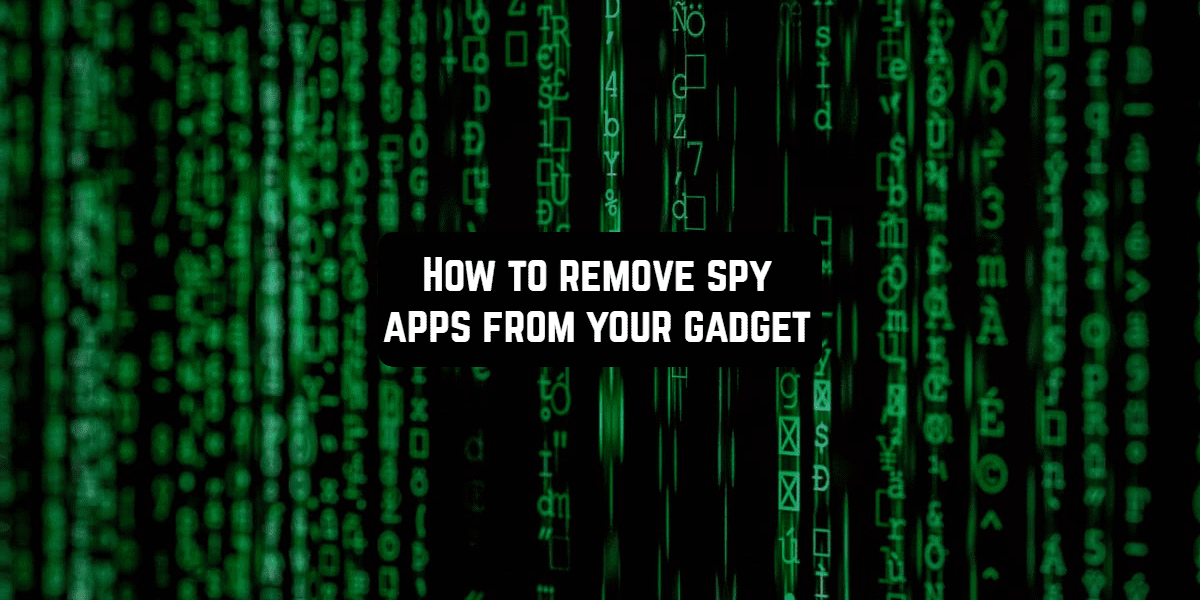 Viruses, spy apps, malware… There are different names of this problem, but the gist is always the same – something foreign has entered your device to track your activity or hinder it and now you want to get rid of it. First, don't worry! You are not the first and not the last person who faces such a problem. People have already figured out how such things work and found ways of how to make them stop working.
There are two steps you need to take to make your gadget work as a new one:
to learn what is the problem;
to learn about the solution to this problem and make it work or, if it doesn't, try the other one! There are always different options of how to recreate a balance. Don't you give up – some tip will surely help you! It is like with keys – you just need to find the right one.
If you have an iOS device, you may also refer to this article: Can iPhone get viruses? Few ways how to fix it
How to detect spy apps and make them go away?
To get rid of the problem, you first need to know your enemy. Spy apps are usually not seen among your installed apps, but, just in case, it is better to check! – especially if you have nosey friends or family members who have access to your phone and therefore are able to install such apps. Simple spy apps can be hidden in folders, so look carefully! If you don't see anything foreign, then alright, move on to the next step! If you do though, just delete this thing and reboot your phone.
A more advanced way to detect a spying app is to get an app for detecting spying apps. I know it sounds cranky, but all means are good in this battle. Just check App Store or Google Play for spy detectors. Be imaginative in your search request! As soon as you've found a reliable app (look at the rating and reviews), download it and go through its instructions. If this method doesn't work, then it is time for the most magical way to clear your gadget of all the malware.
A few recommendations on what apps you might use to delete spy apps:
Anti Spy Mobile Free for Android
This one is the most popular on Google Play. The app not only lets you know whether you have spy software installed at all or not, but it also blocks all the future efforts to install such software. If you are afraid of being spied on at the moment or in the future, then you can download this app to calm down your nerves. Anti Spy is especially good at revealing the apps installed manually, but it is also capable to detect signs of other kinds of intrusion.
                     Dr.Web Light (Android & iOS)
Dr.Web is one of the most widespread antivirus software that can guarantee you malware-free environment. Some spy apps are marked by it as suspicious. In general, it is good to have an app on your device that can check it for viruses and other unpleasant stuff. If you have already got an anti-virus app, it is a good idea to use it for scanning your device.
Dr.Web Light is just one of the options that you can choose to keep things under your control. If you prefer some other developer of protecting software, you may refer to them. All in all, just check your phone for viruses once in a while – it can help you to stay away from spy apps as well.
The easiest and most magical way to rid your phone of spy apps
…or any other unwanted software for that matter. The smartest and at the same time not so complicated way to get rid of spy apps it to reset your phone. Yes, that's right – just wipe out everything and reinstall it. This option is generally found in the setting menu. Below, you can see an example of how it is done on Android:
If you don't want to lose data like photos, videos, contacts, etc., then you need to create a back-up. It can be done through settings as well.
LIFEHACK: If you don't want to waste time resetting your phone just for the purpose of ridding it of spy apps, check for the system updates. It is done differently on different platforms, but the most universal way of how to do it is probably to use search in the settings menu.
So, go to Settings -> Enter Update in search there -> Choose system app updater -> If there is an update waiting to be used, just proceed. This will not only clear your phone of unwanted trash, but also optimize its work.
---
I really hope this article has helped you to calm your mind. Don't forget that you are probably being spied on through social media anyways. Just joking! Be smart in choosing apps and always stay on the safe side.
Check also: 12 Free spy apps for Android