iINDI is a mobile control panel for remote hosts running INDI service. Now let's find out why this app is so special! We have to admit that iINDI is not very popular in the market, but it is truly worth downloading.
iINDI is quite a specific app, but maybe you will like the free live TV apps?
First of all, the application is pretty lightweight, so you will not have to waste too much time on the installation process. iINDI (Instrument Neutral Distributed Interface) is a cross-platform program that is designed for the automation and management of astronomical instruments.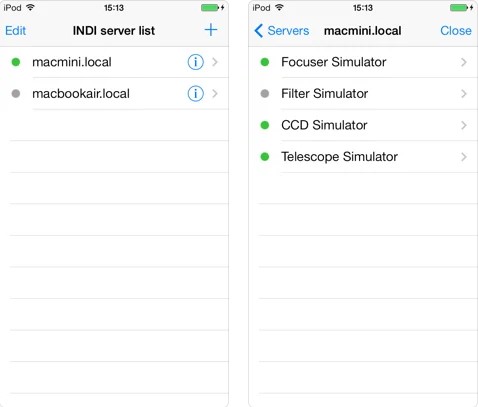 One of the best options there – the program supports a great number of telescopes, CCDs, AOs, focusers, and filter wheels. Plus, it can support almost any device! The next interesting feature there – iINDI detects and adds Bonjour enabled servers automatically.
Moving on, iINDI supports various DCS functions – for example, remote control, data acquisition, monitoring, and so many others. Due to the iINDY, you can keep track of all your instruments at any time you want.
What is more, iINDI boasts a minimalistic design that makes its interface very clear to use. Therefore, we can surely say that there is no need to be very tech-savvy to understand how this tool works.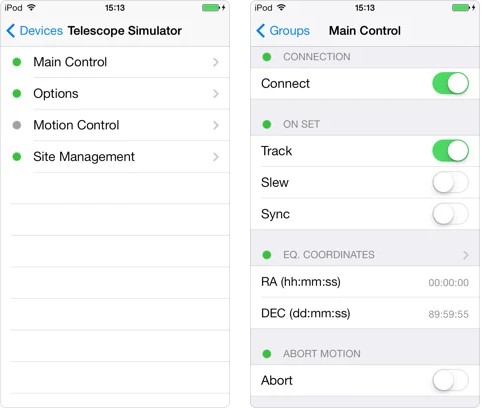 Additionally, iINDI comes with a paid version. But the price is very reasonable, so we can surely say that all types of users can purchase it. As a whole, all the users are fully satisfied with this app, as we have not found any negative comments about it.
Connect your iPad or iPhone to your TV easily using the apps you'll find in this list.
The developer tries to satisfy all users' needs and wishes to provide a pleasurable user experience. Summarizing all the points mentioned above, iINDI is full of useful features. We have not noticed any significant disadvantages there. So, hurry up to try it – we believe you will not regret!